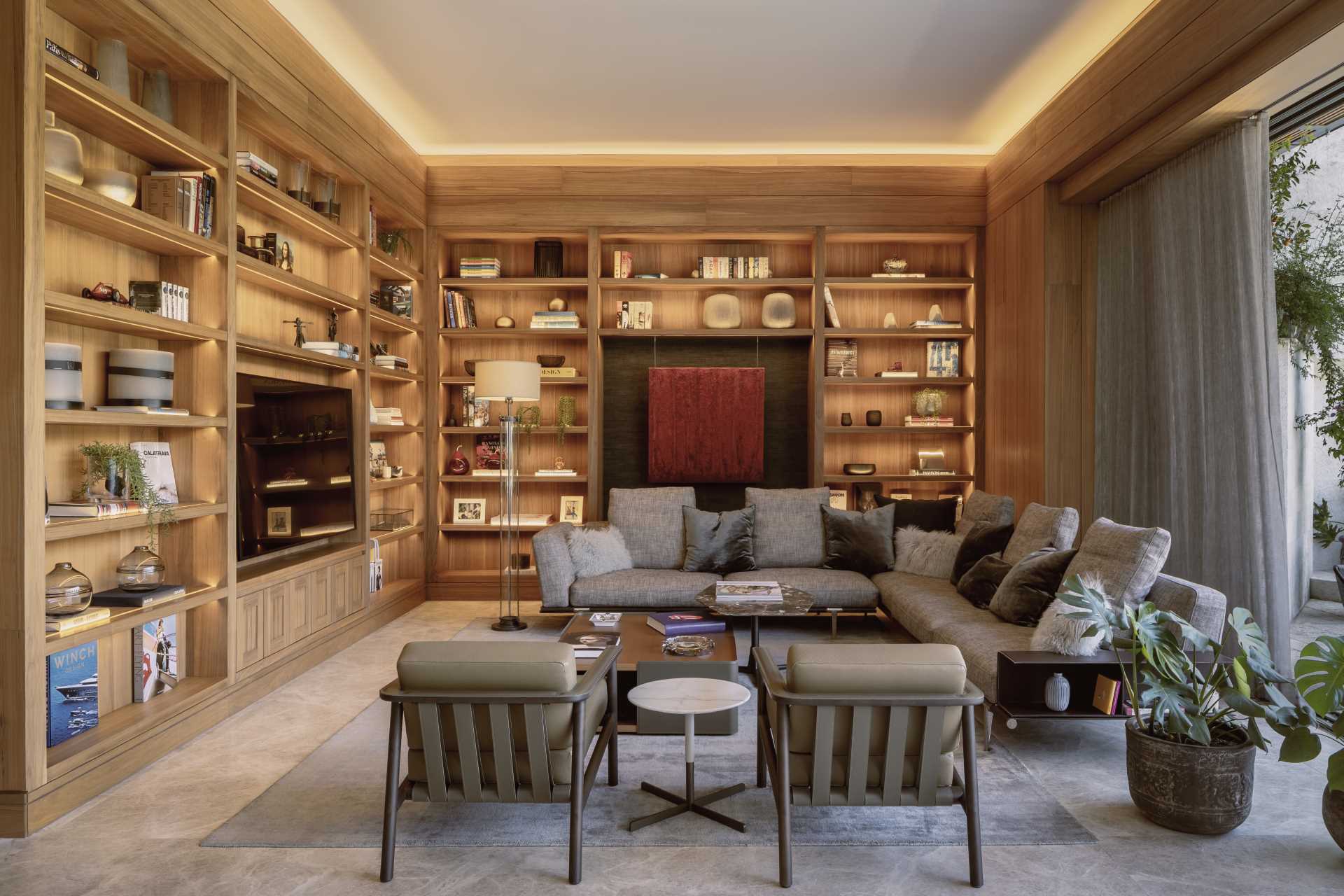 Estevez + Persson, a new architecture and design studio, founded by Fernando Estevez Barroso and Daniel Persson, has debuted a residential project called Casa Bosques de Olivos in Mexico City.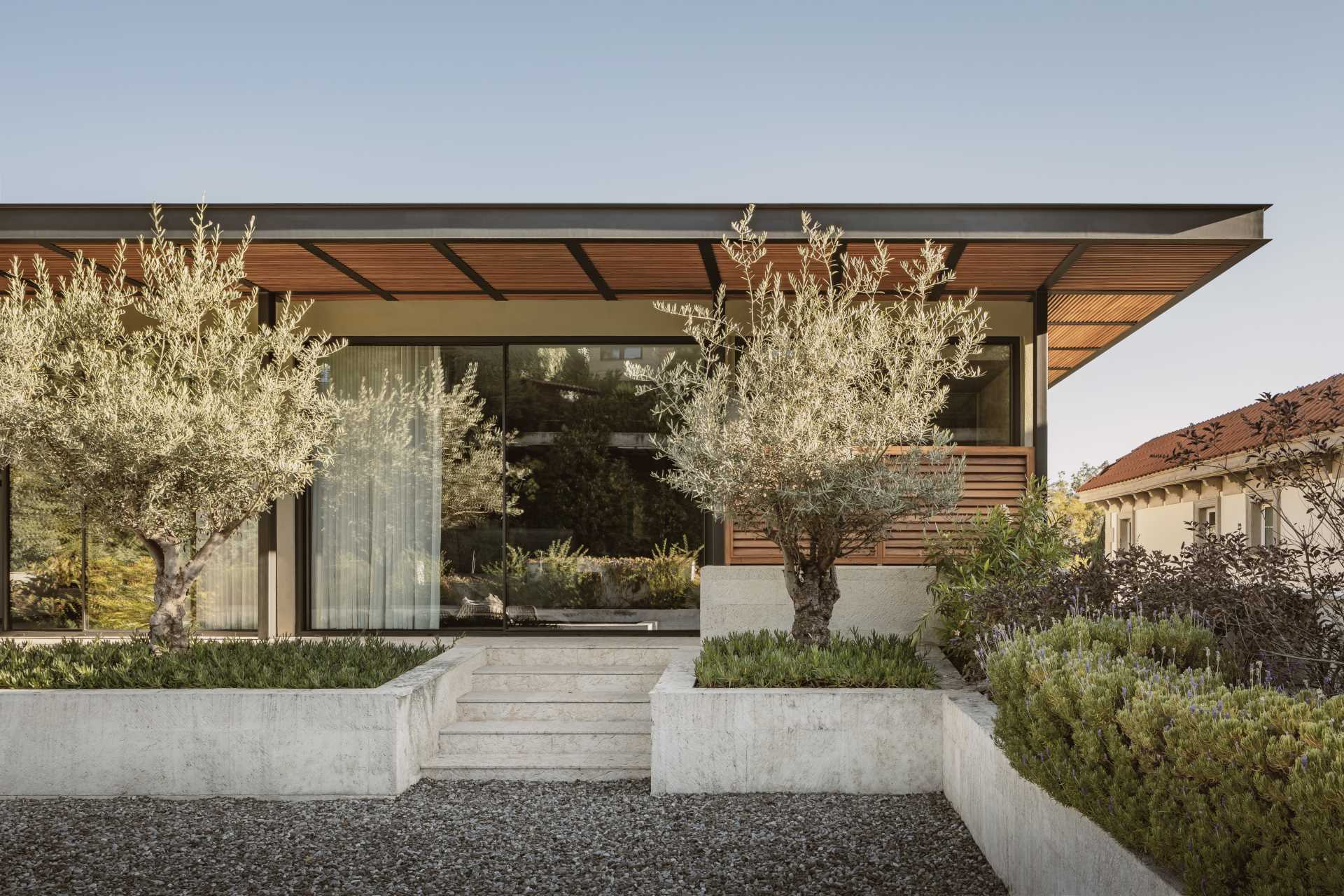 The exterior of the house features concrete, wood, and metal, as well as landscaped pathways and gardens, however it is the interior of the home that caught our eye.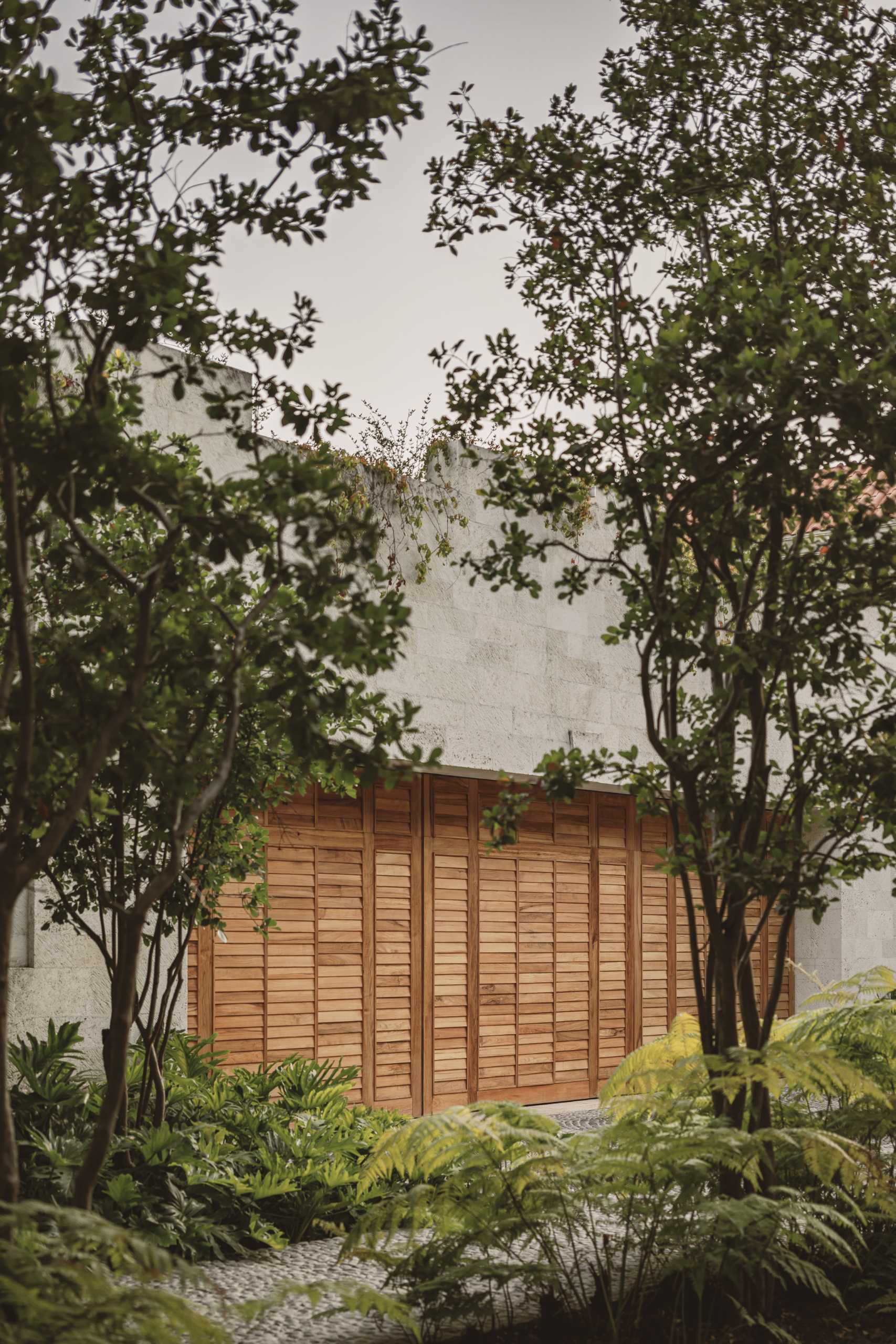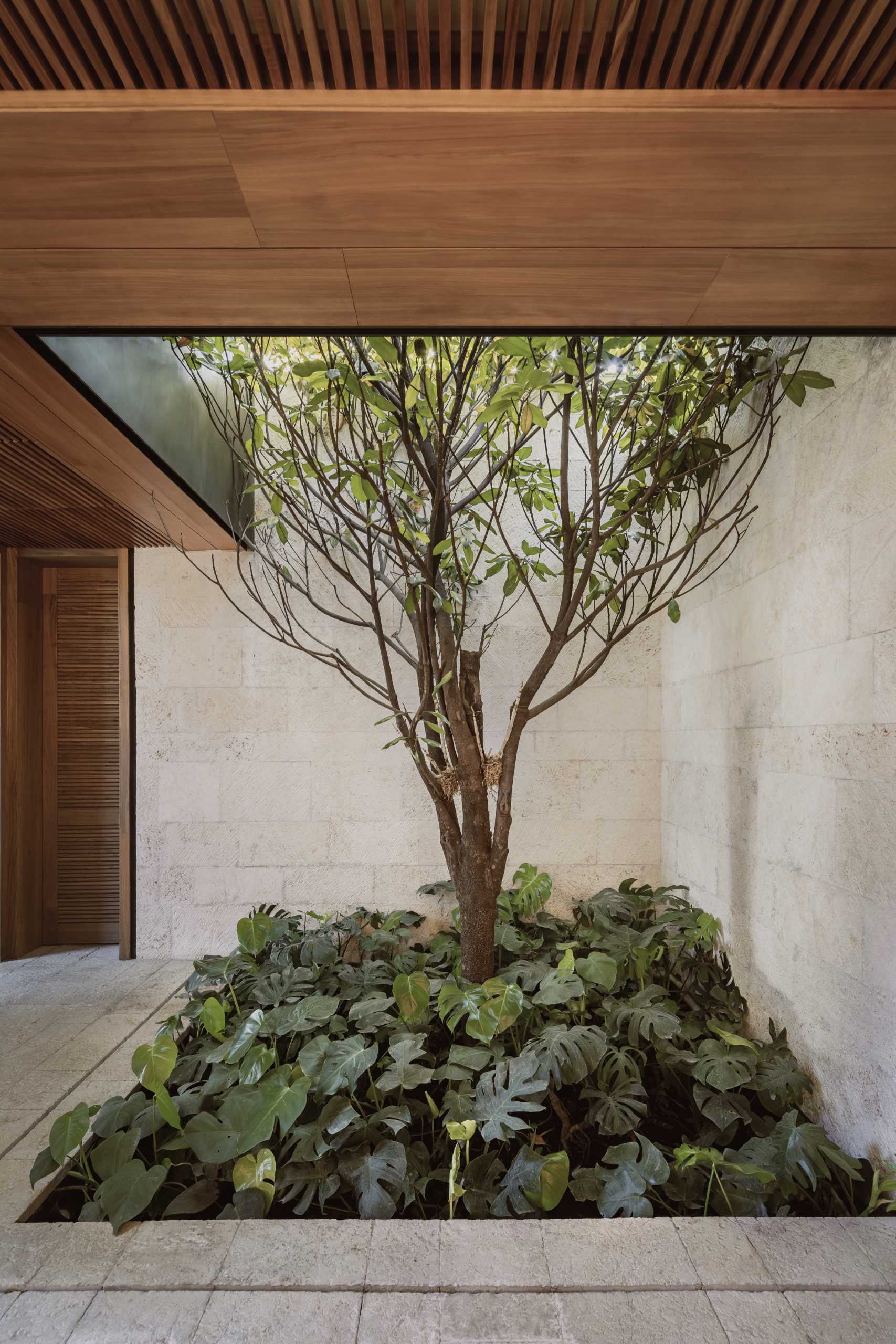 The warm wood interior is filled with shelving that lines the walls, as well as surrounds artwork and the TV.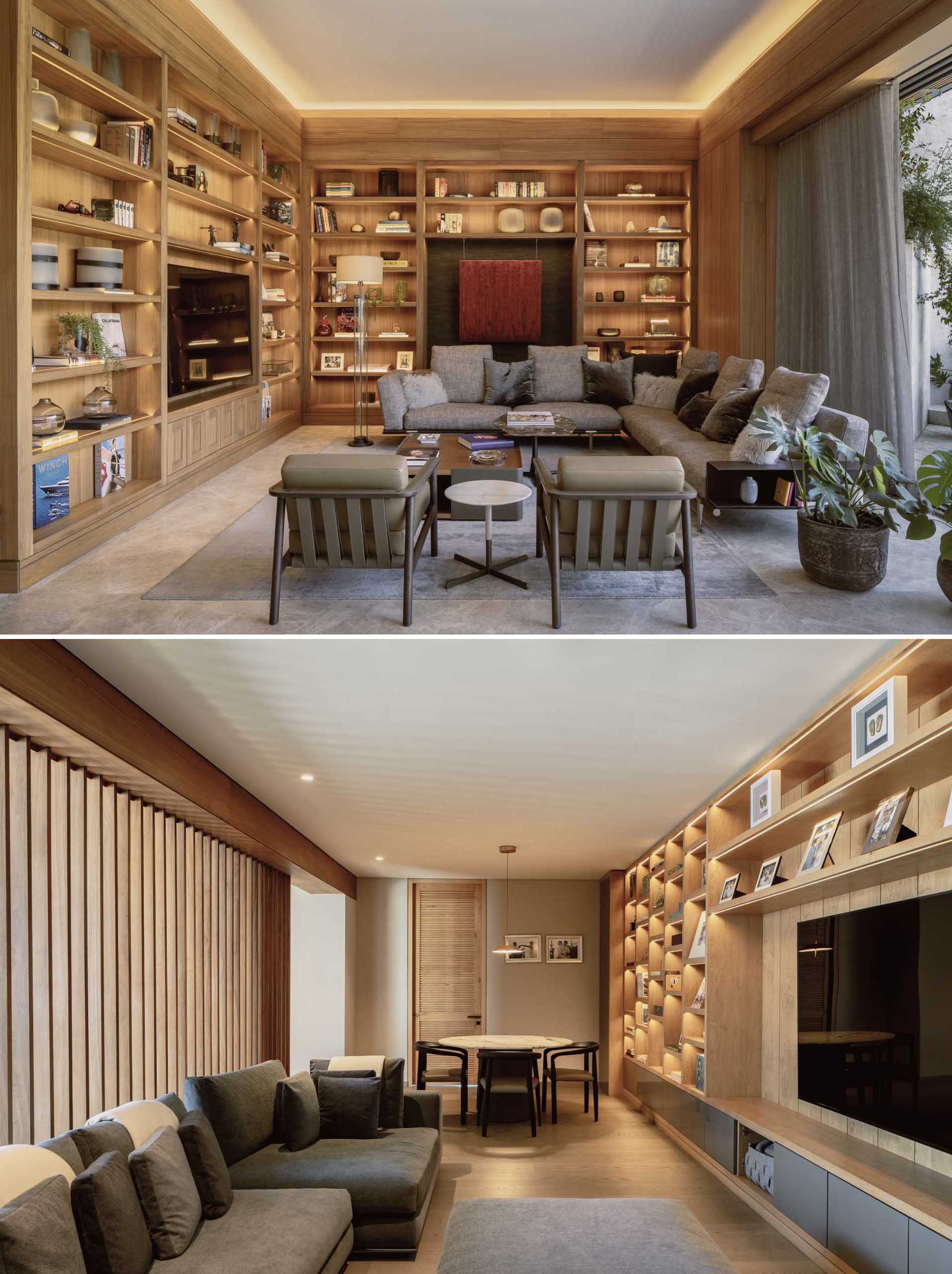 Embedded LED lighting lets all of the decorative elements, like books, sculptures, bowls, vases, and plants, be the room's focus. Lighting also wraps around the ceiling, casting a soft indirect glow.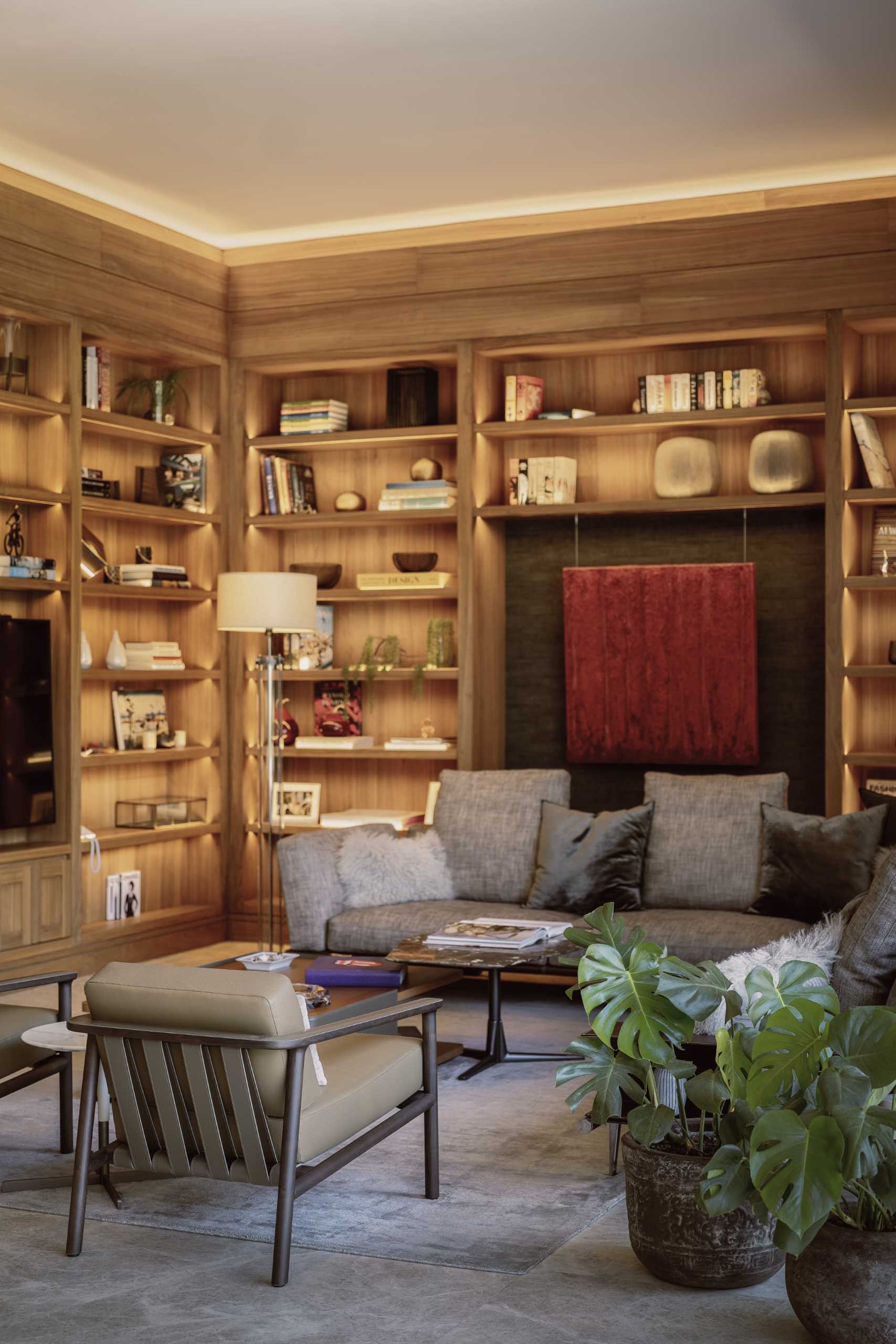 The lighting also continues through to the dining room, where the hidden lighting shines on the wood ceiling.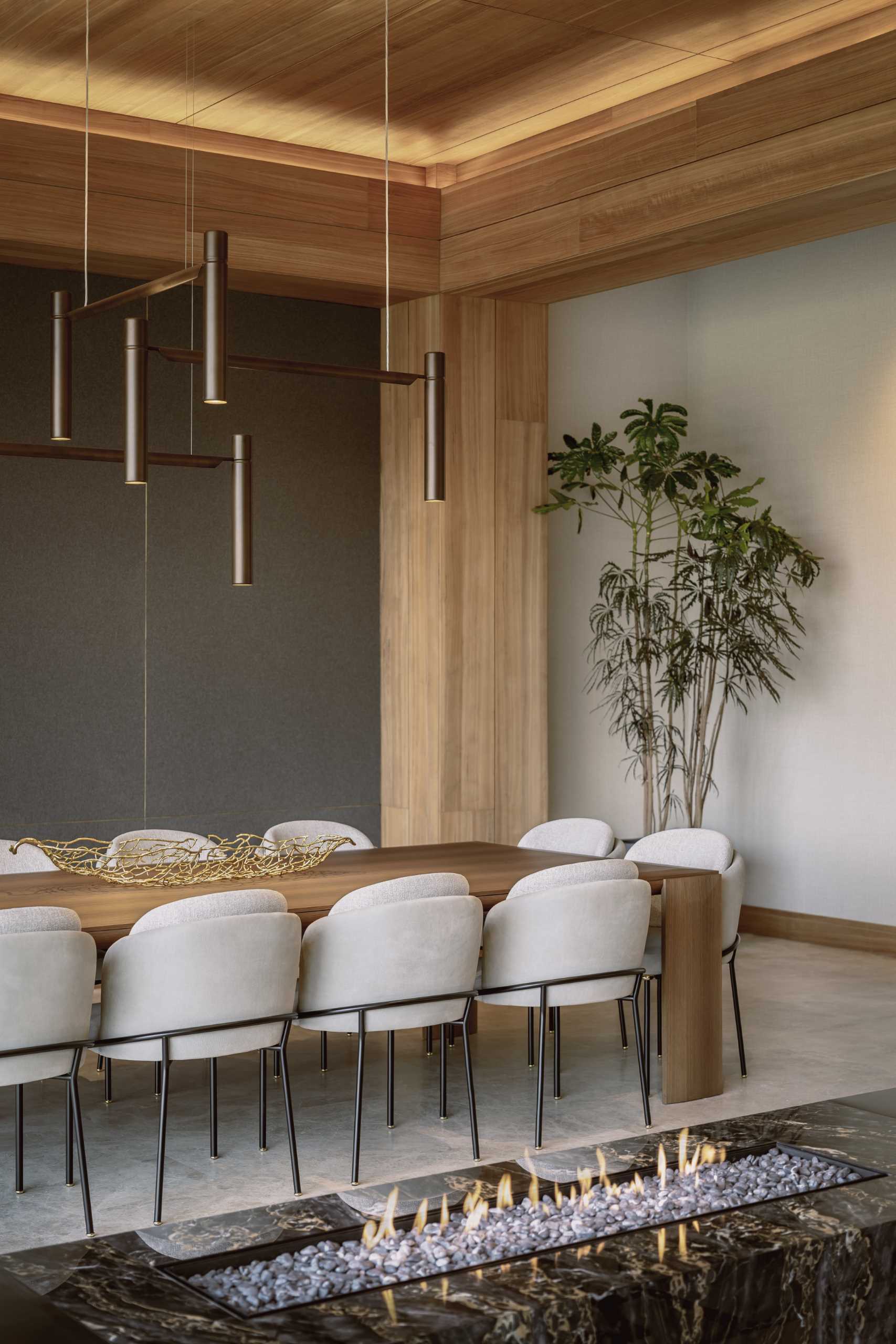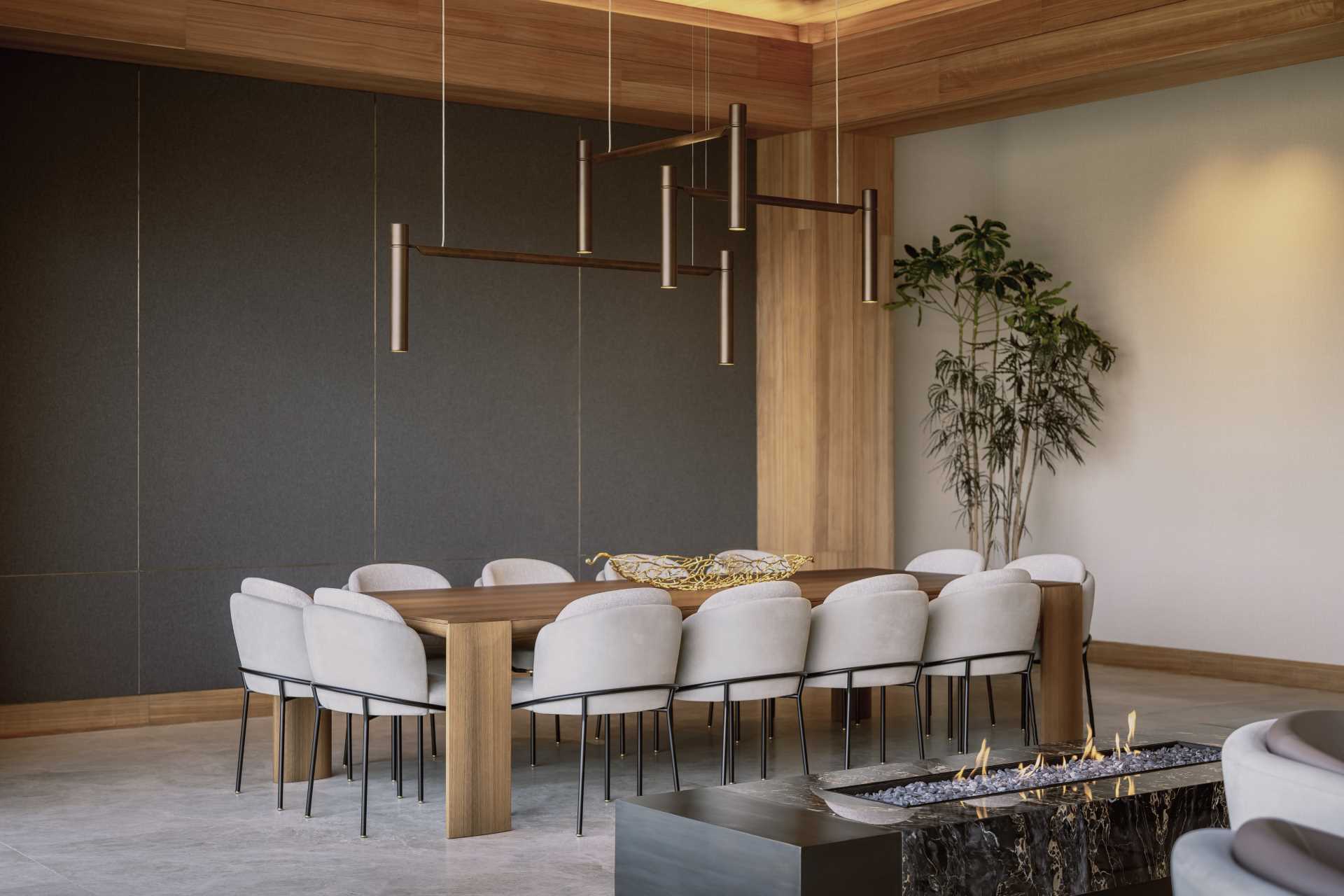 The LED lighting is also featured in a bar area and wine cellar, creating subtle light that lefts the bottles and glassware become the focus.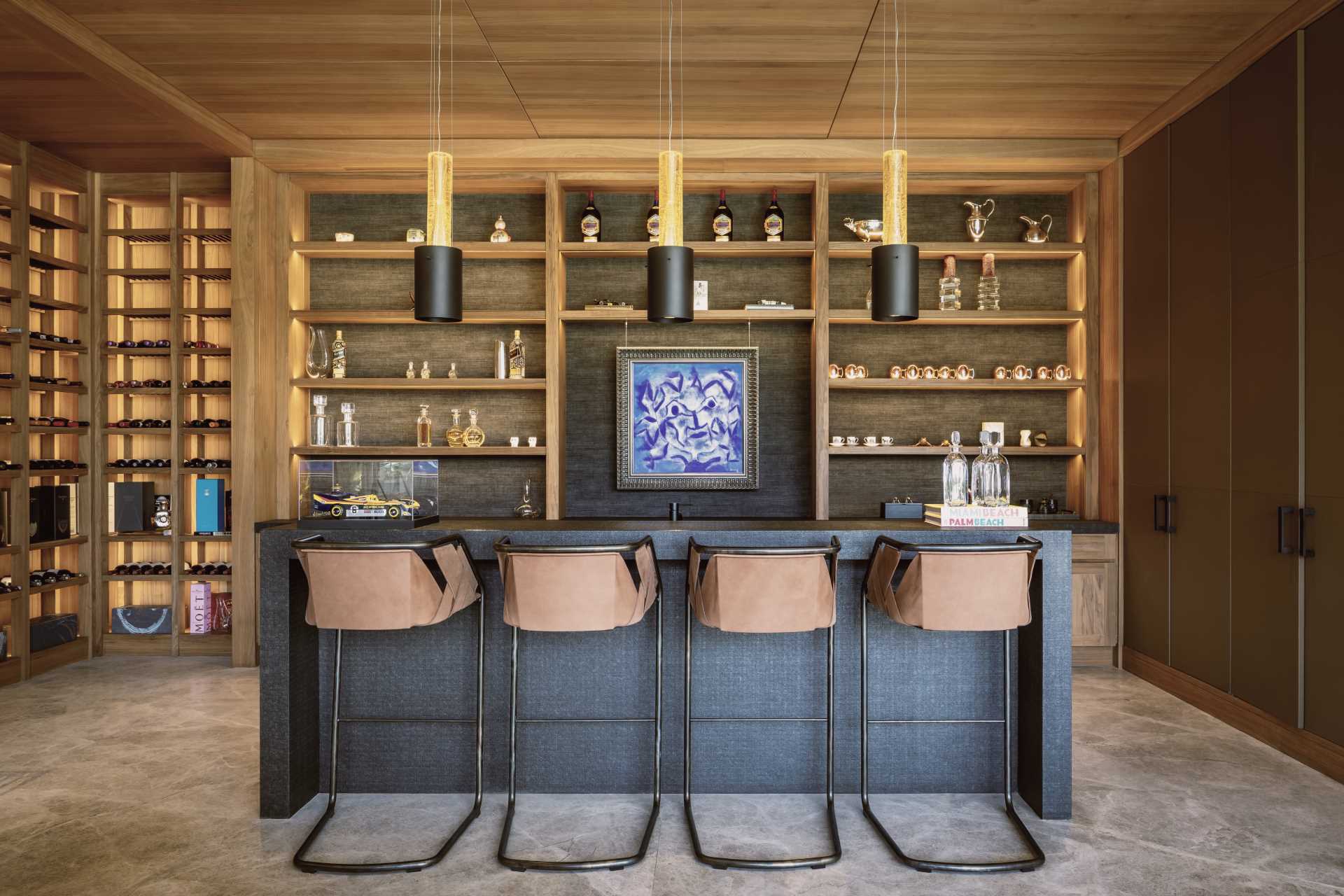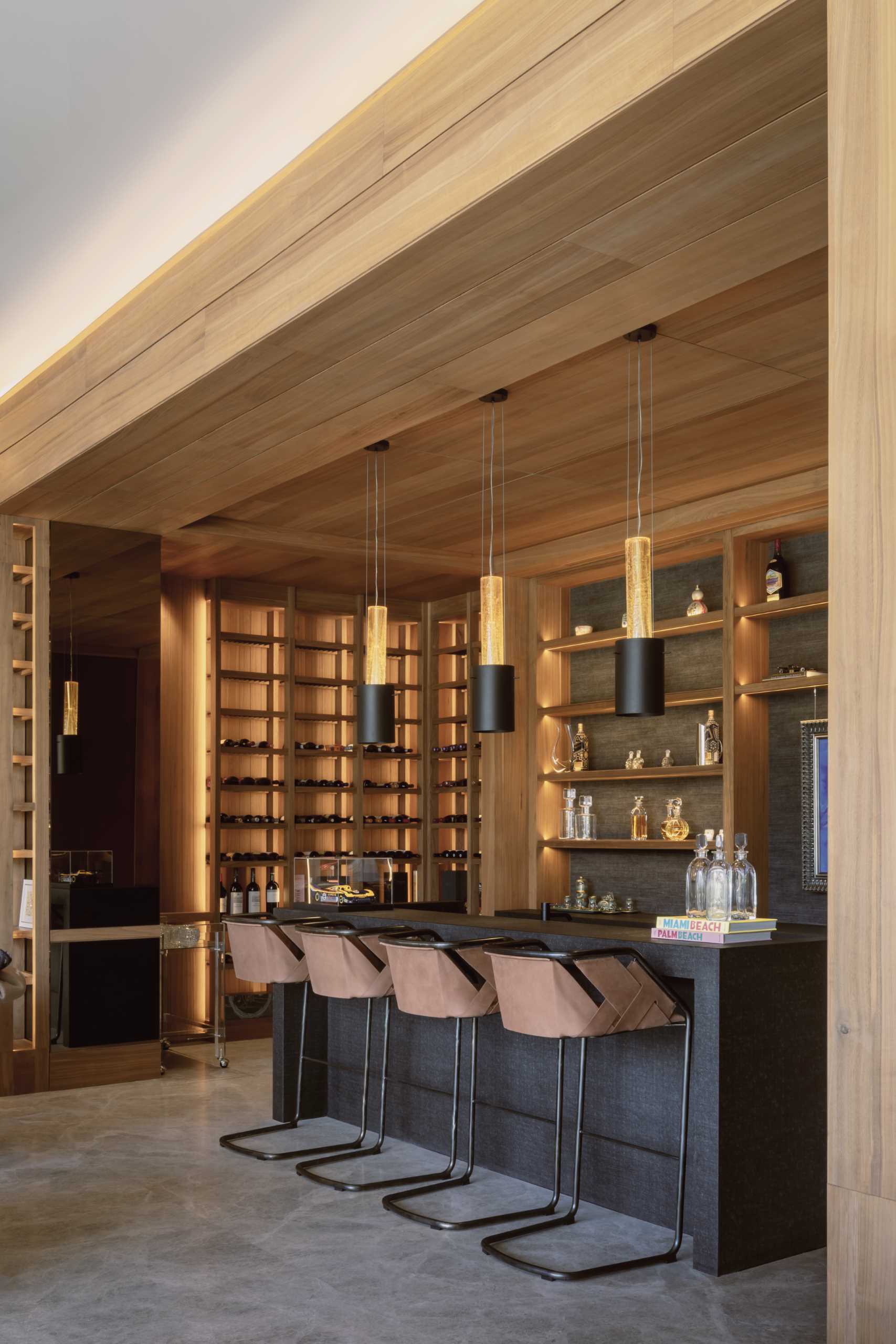 Stairs connect the home's main living areas with the more private spaces.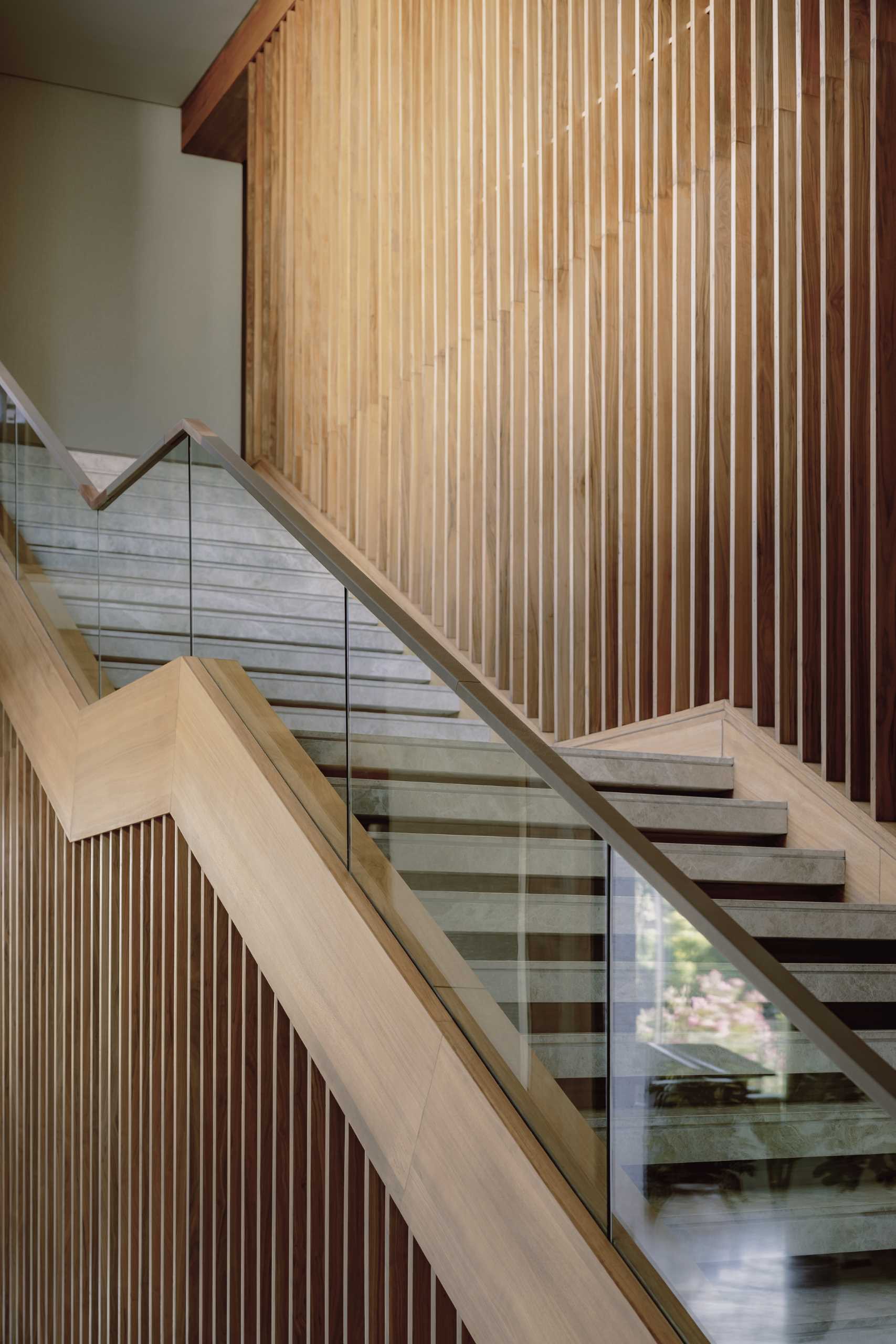 Apart from the bedrooms, there's also a large walk-in closet with plenty of storage for clothes and accessories. Hidden lighting is also included above each of the closet rods.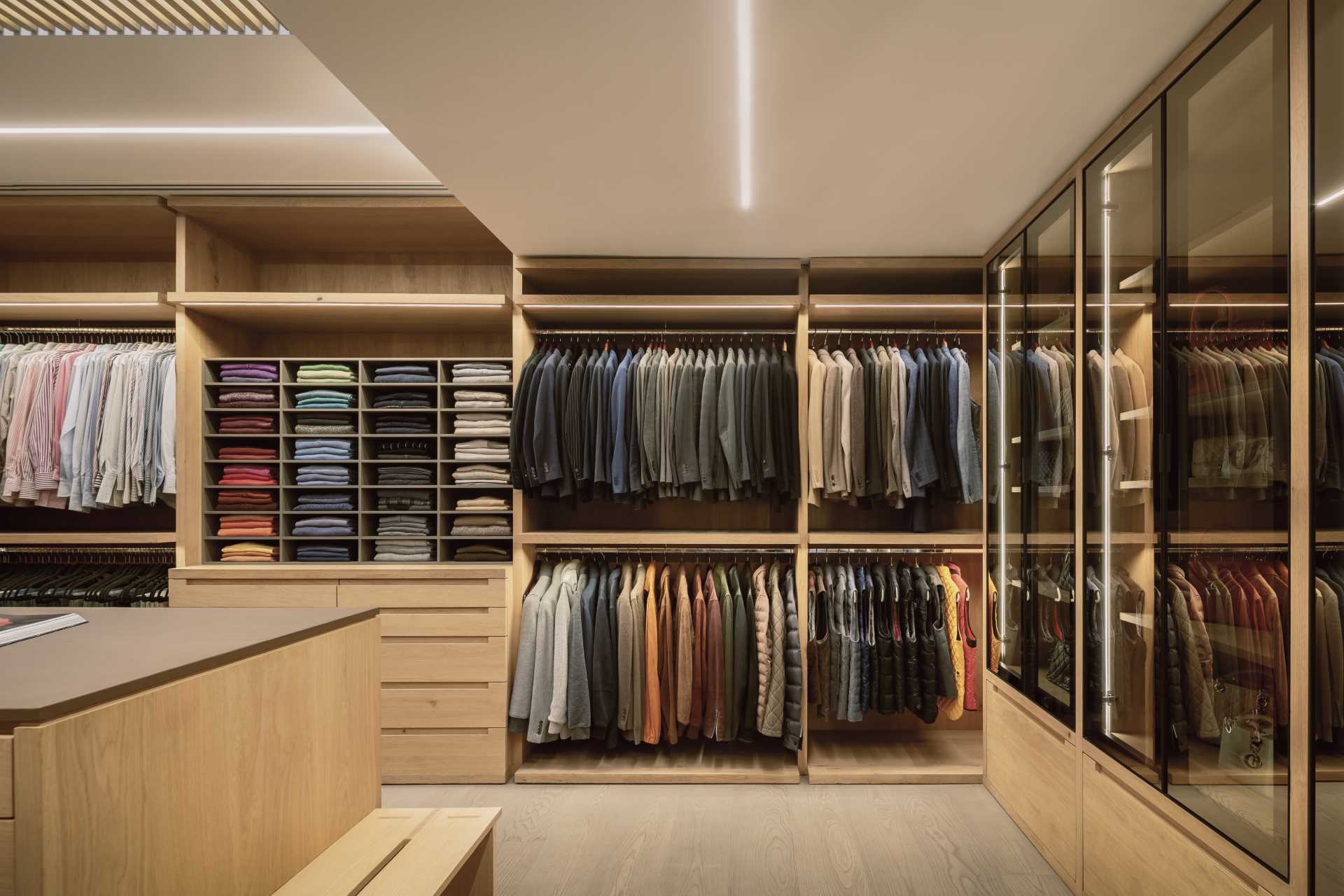 The home also includes a wood-lined sauna with a glass door.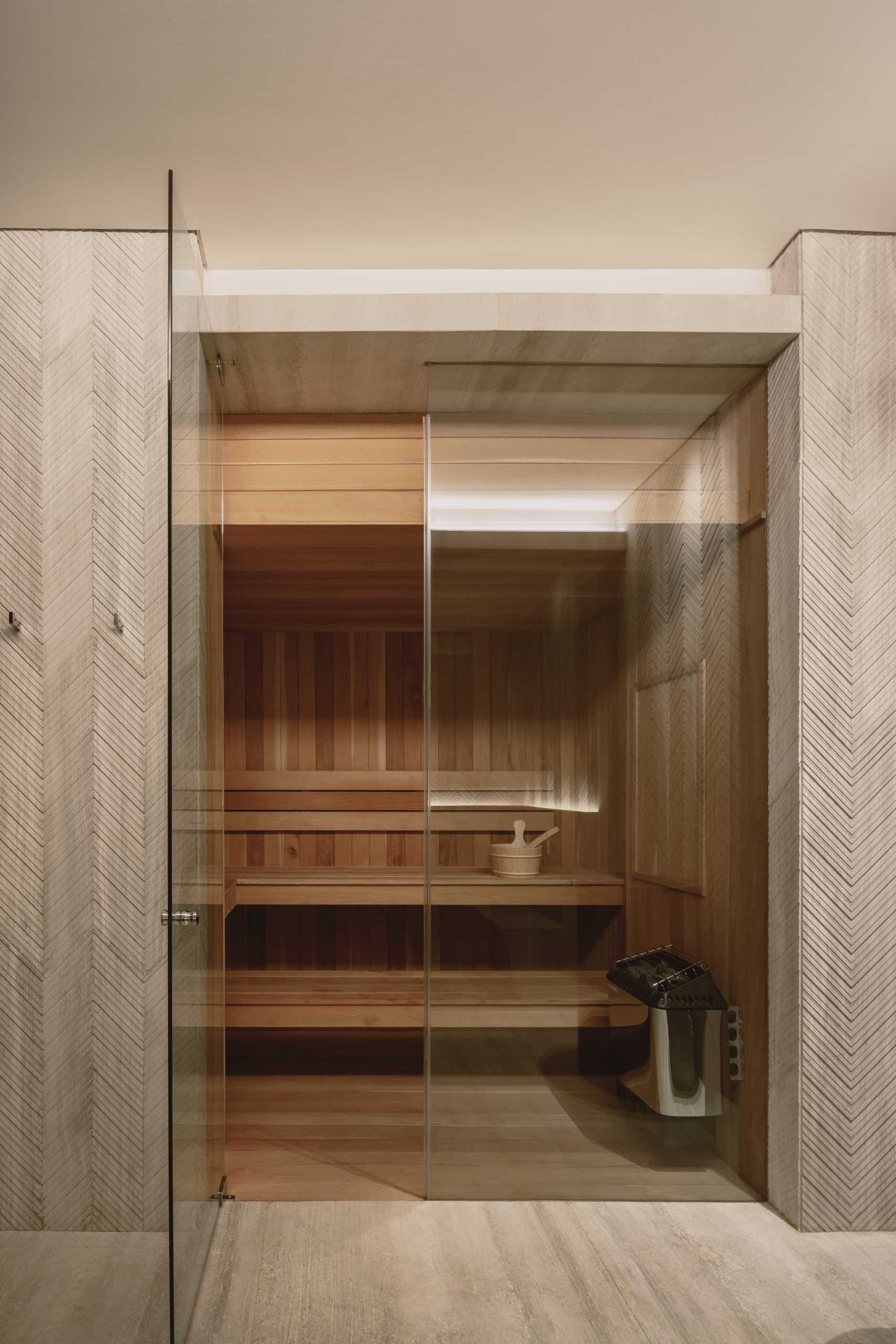 In one of the bathrooms, a freestanding bathtub is positioned in front of the floor-to-ceiling window, providing relaxing views of the city.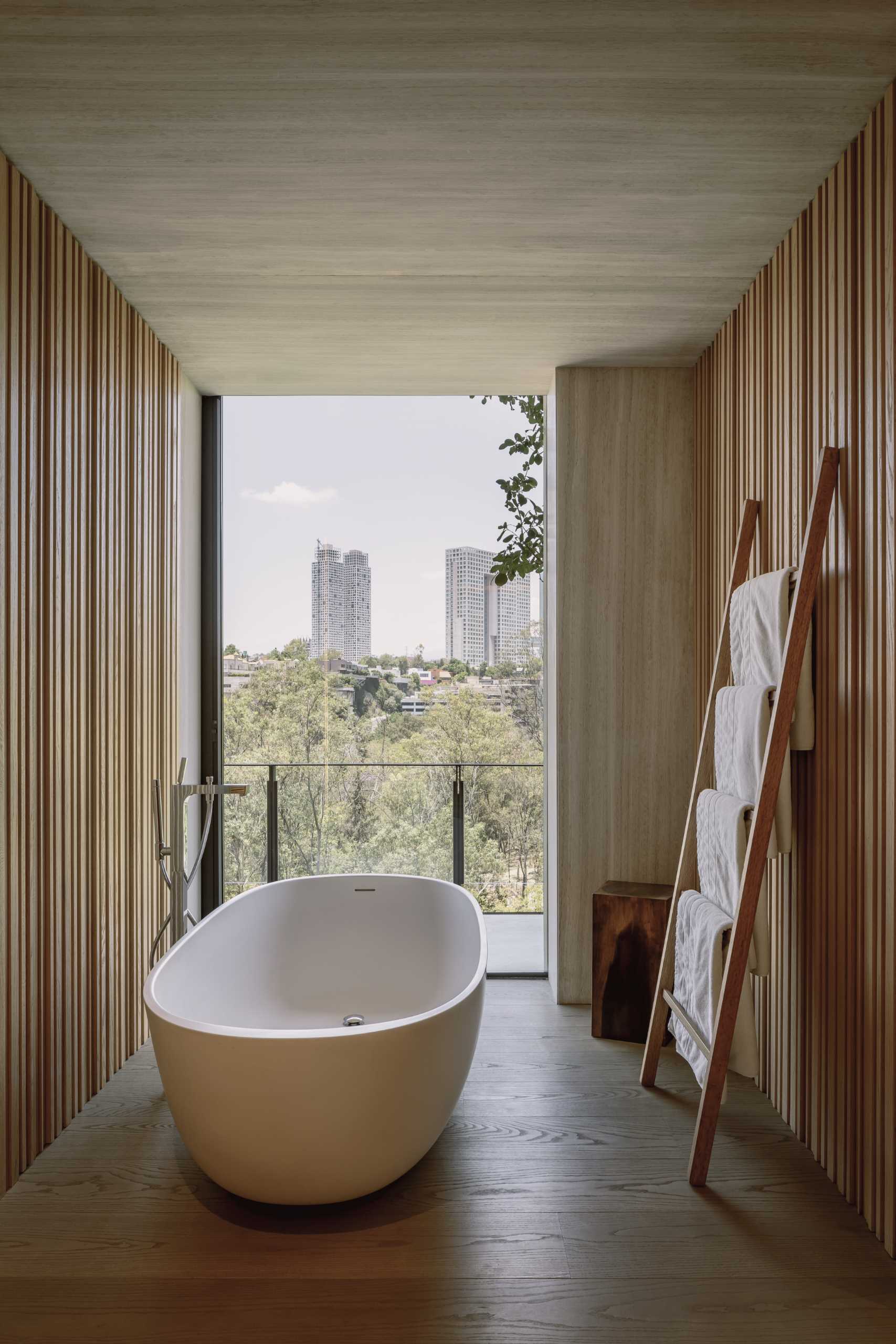 In another bathroom, there's a textured accent wall that adds a pop of color to the interior.