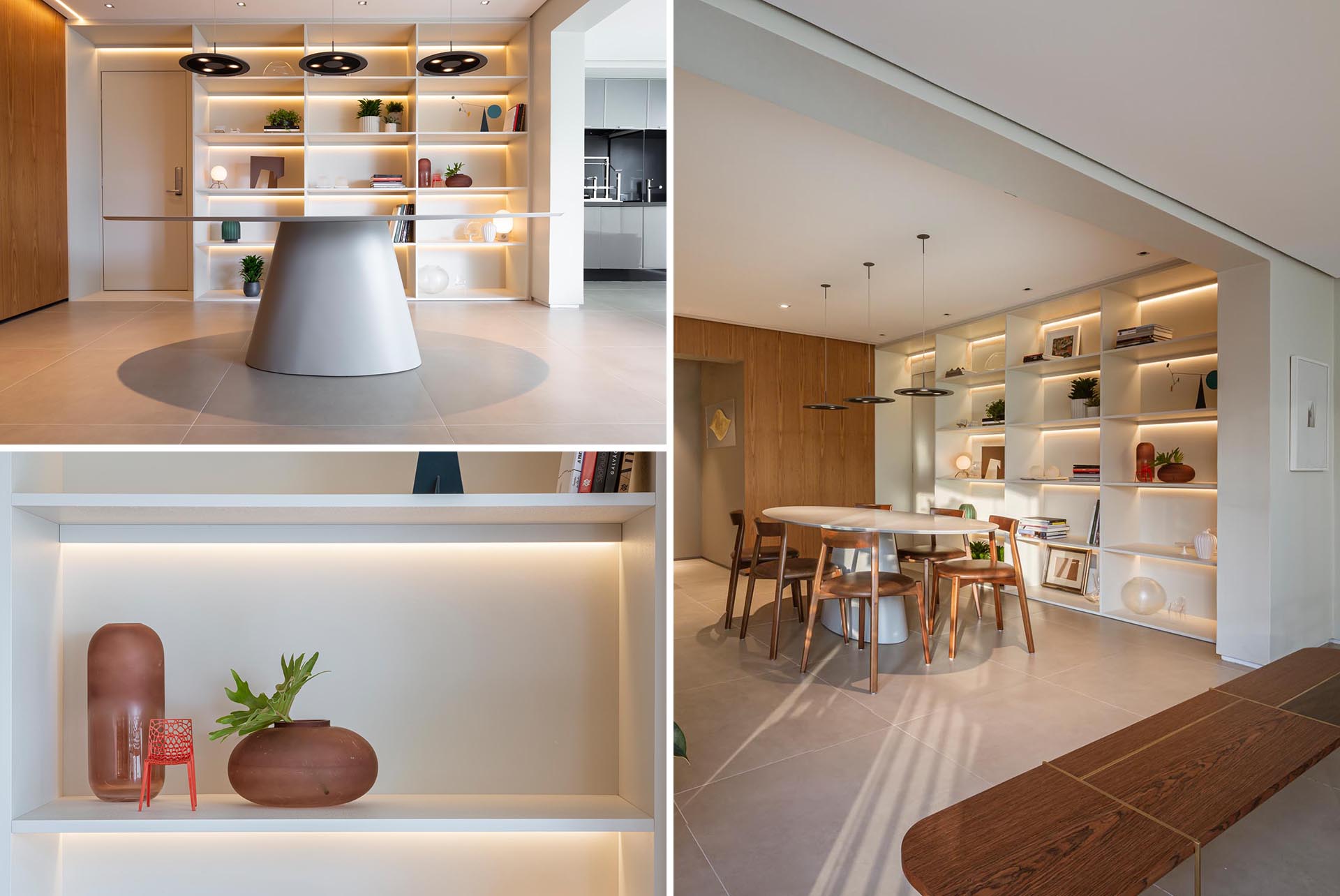 Architecture and interior design firm FCstudio, have recently completed an apartment in Sao Paulo, Brazil, and included in the design is a floor-to-ceiling shelving unit by the front door.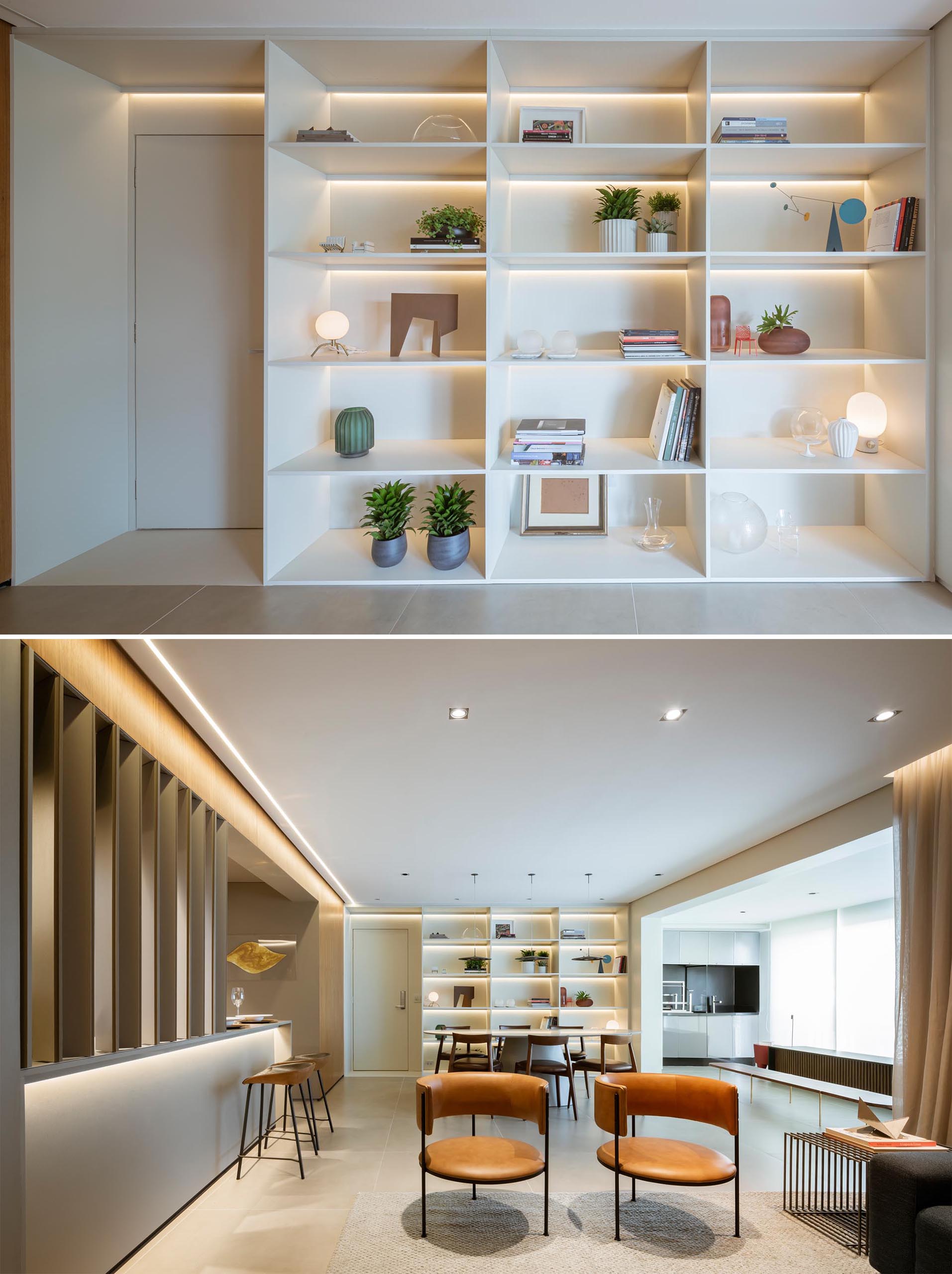 The eye-catching white shelf is designed with deep and wide shelves that are decorated with plants, small lights, books.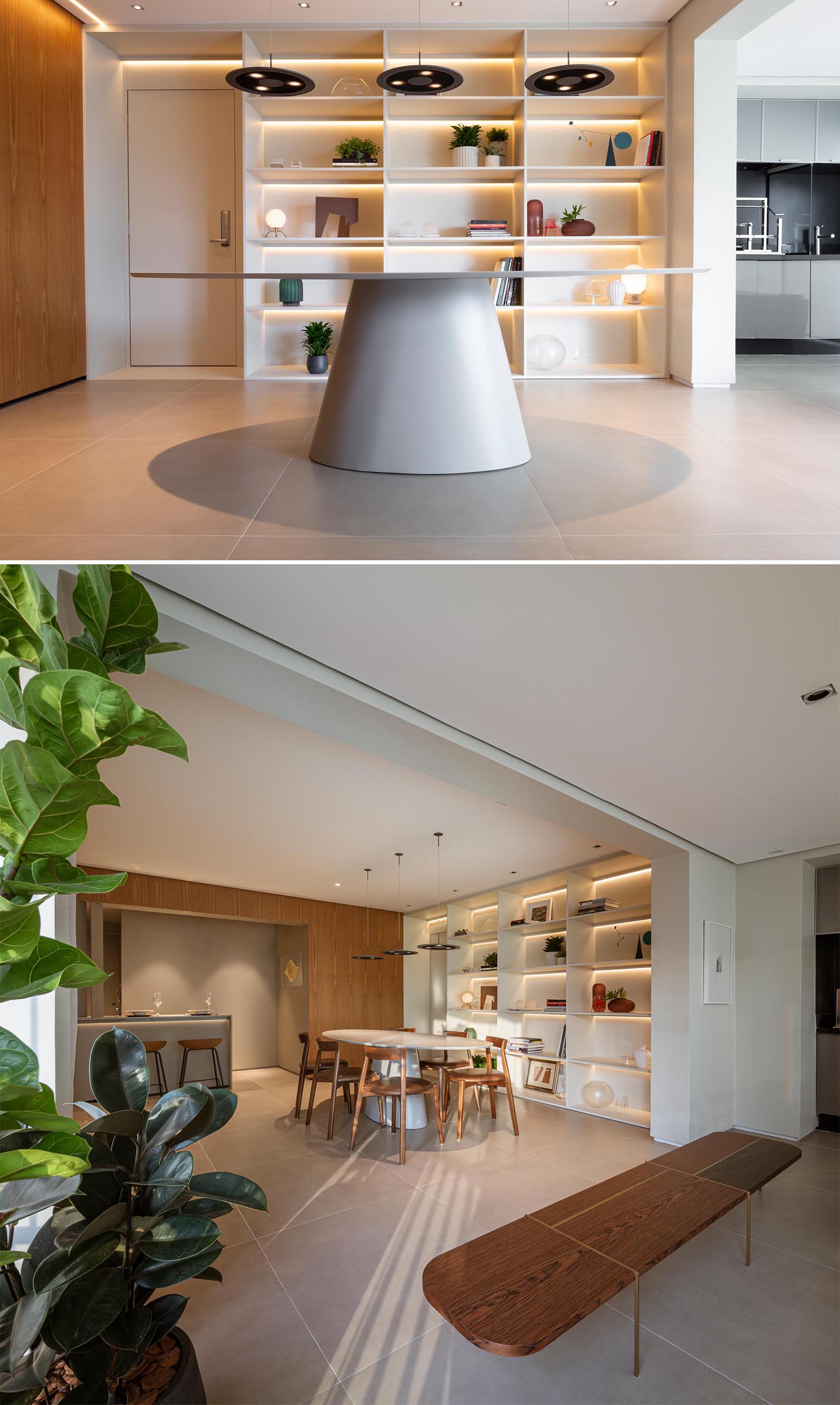 Taking a closer look at the shelves, it's interesting to see that instead of having the LED strips visible, the designers have chosen to hide them behind a small strip of matching wood, which also creates an angled shadow onto the shelf below.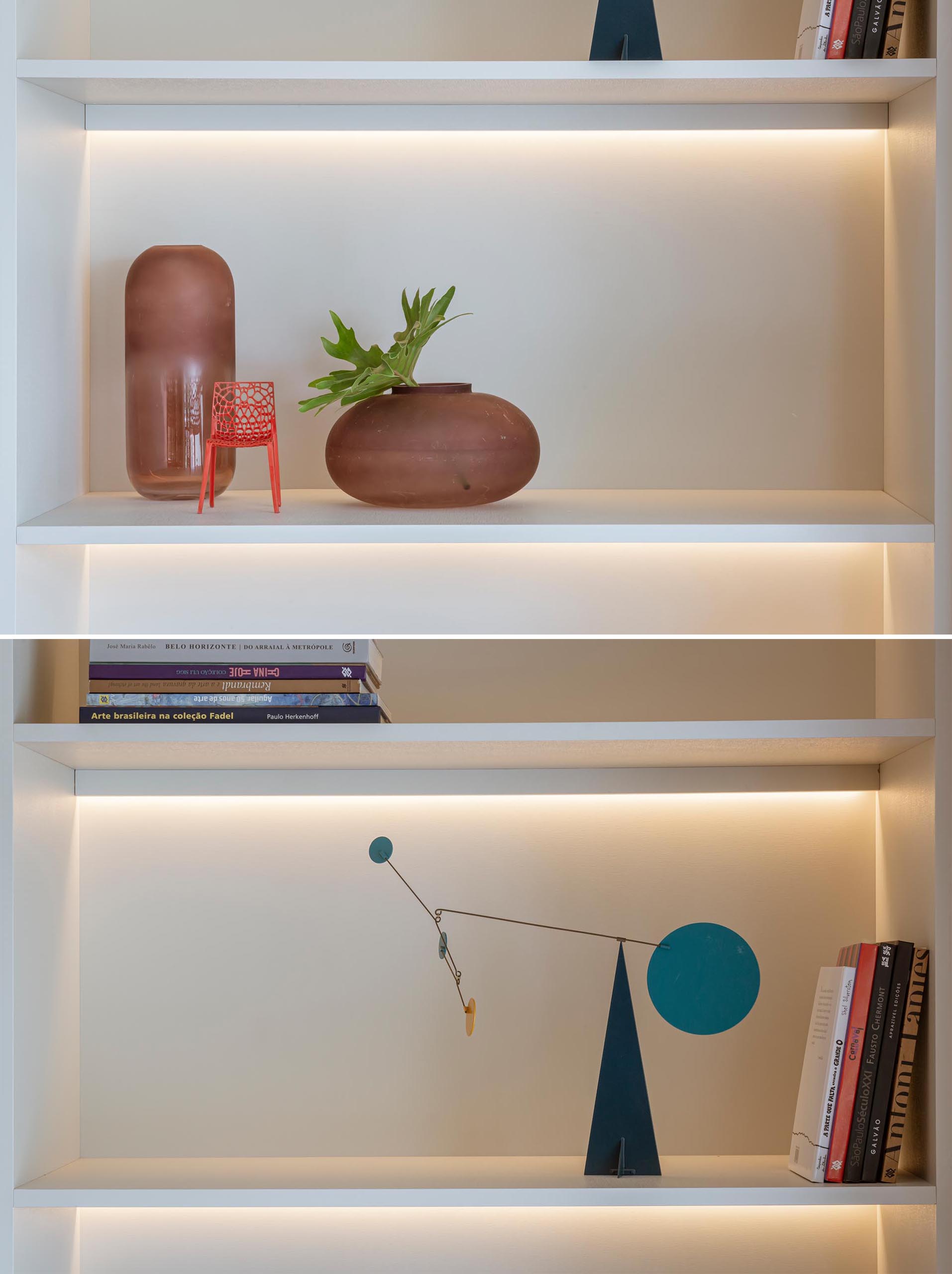 Here's a view of the shelves that shows an angled view and how the hidden lighting shines on the shelves below.