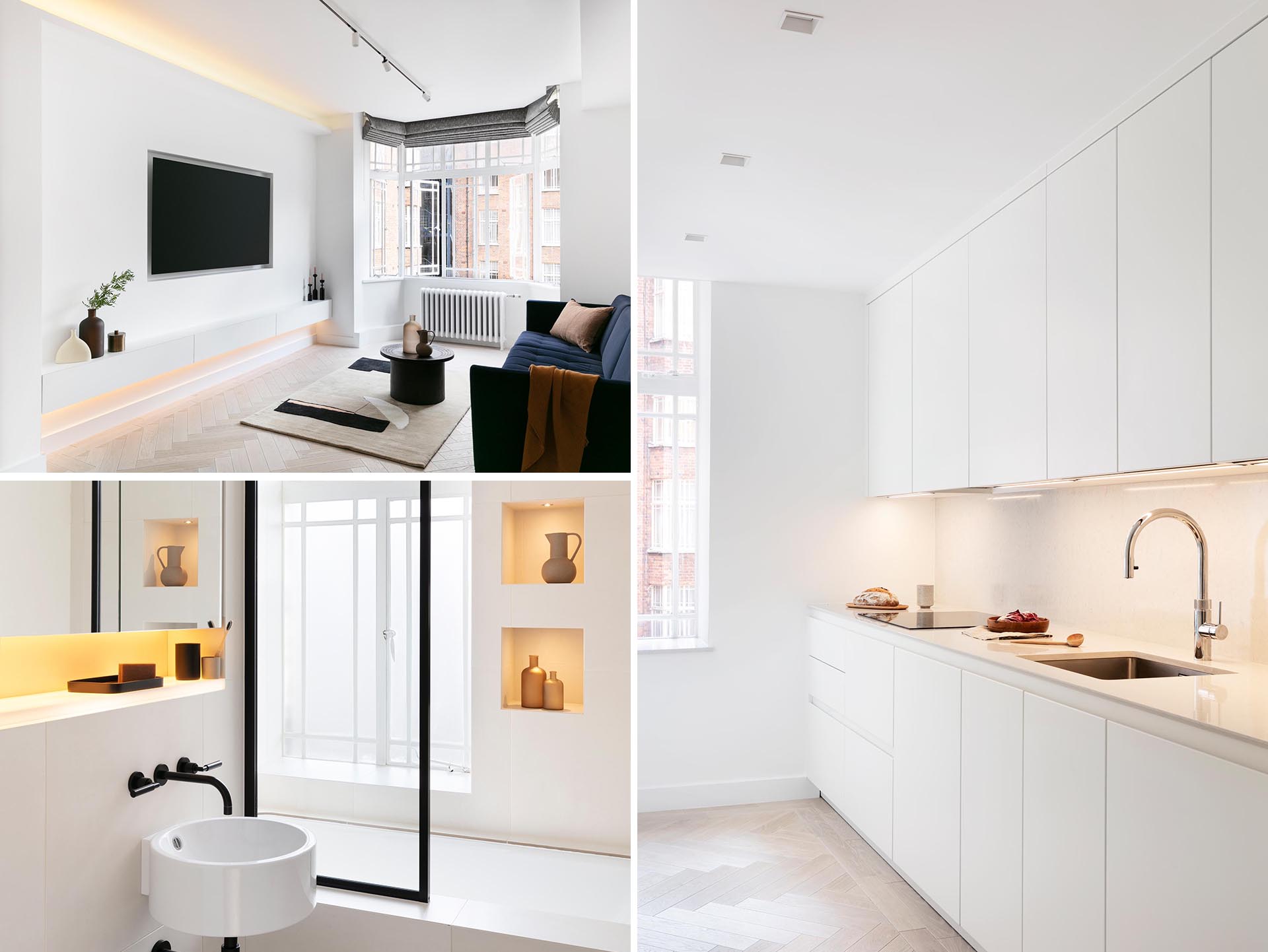 Brosh Architects has designed the remodel of an apartment in London, England, that included clean lines and bright spaces, as per their client's request.
To create the bright spaces and clean lines, the designers used crisp white walls and added LED lighting to highlight the straight edges, including a recessed television and floating storage cabinet.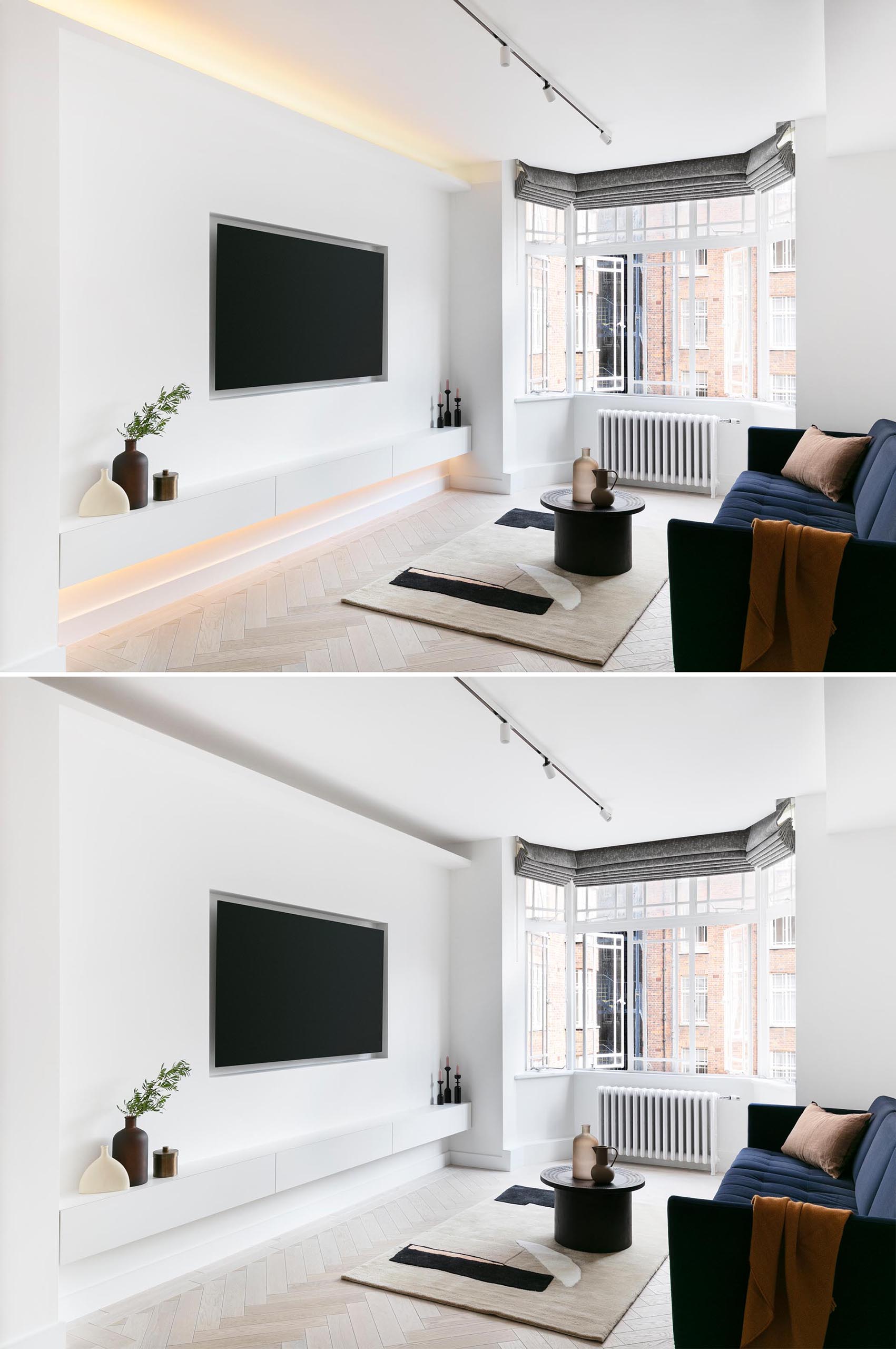 The concealed lighting travels the length of the room, creating a seamless appearance, and adding a subtle glow to the room.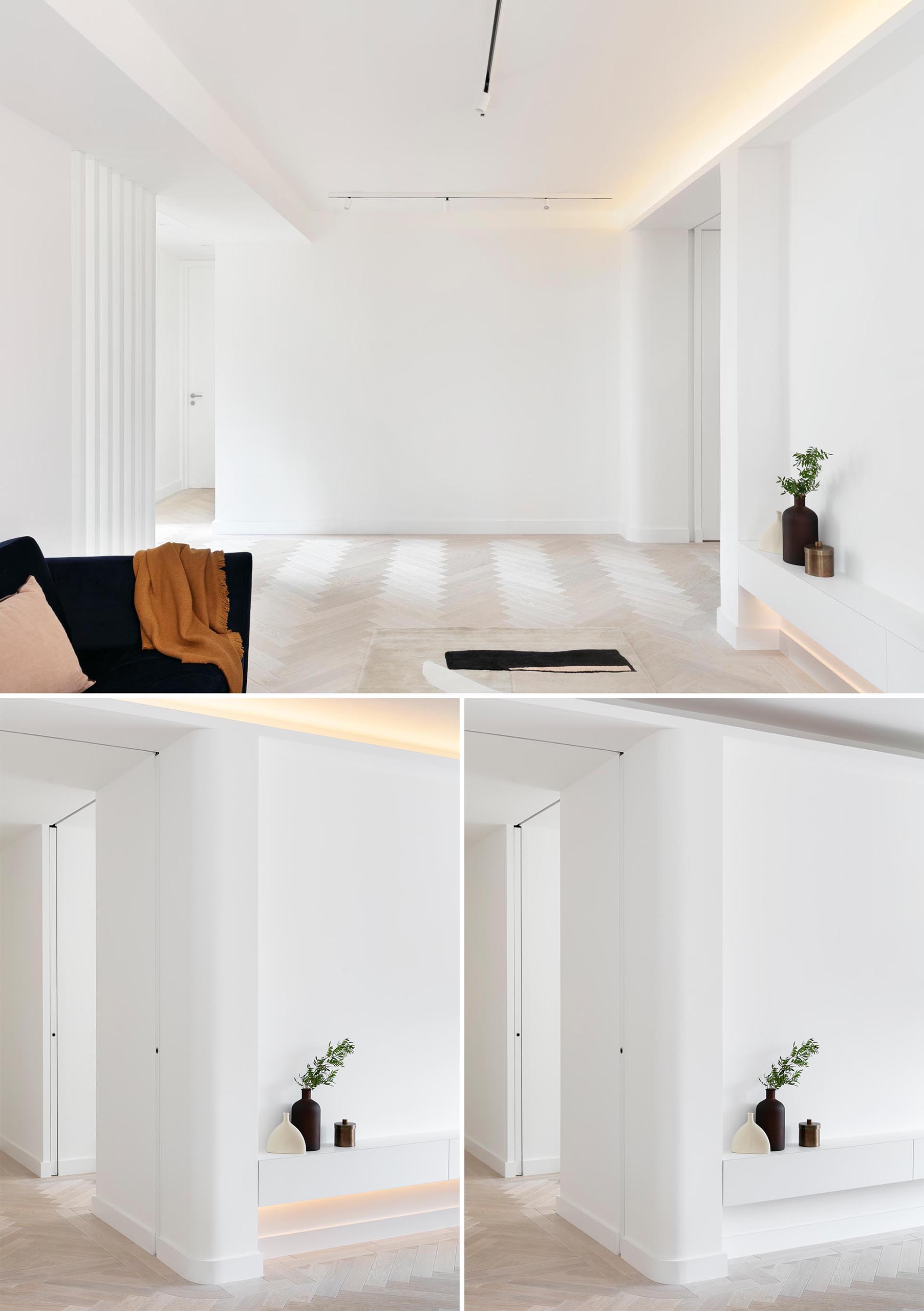 In the kitchen, lighting has been installed underneath the minimalist white cabinets, lighting the backsplash and countertop. The designers also changed the kitchen layout to expose the full height of the kitchen window and flood the kitchen and entrance hall with more natural light during the day.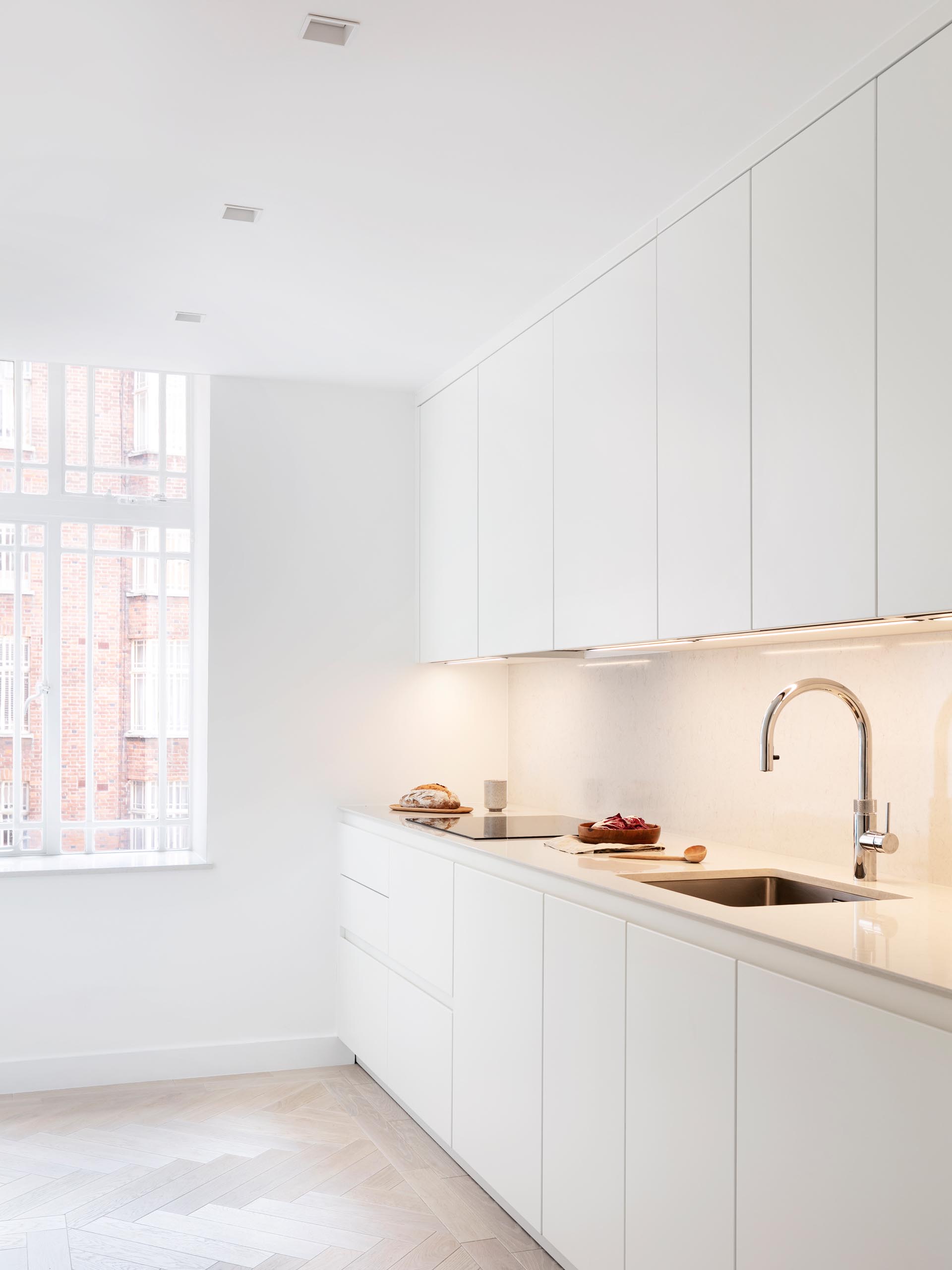 The remodeled bathroom received a black and white art deco feel to resemble the age of the apartment. The vanity area has a small recessed shelf with hidden lighting, while in the shower, small spotlights highlight the items on the shower niches.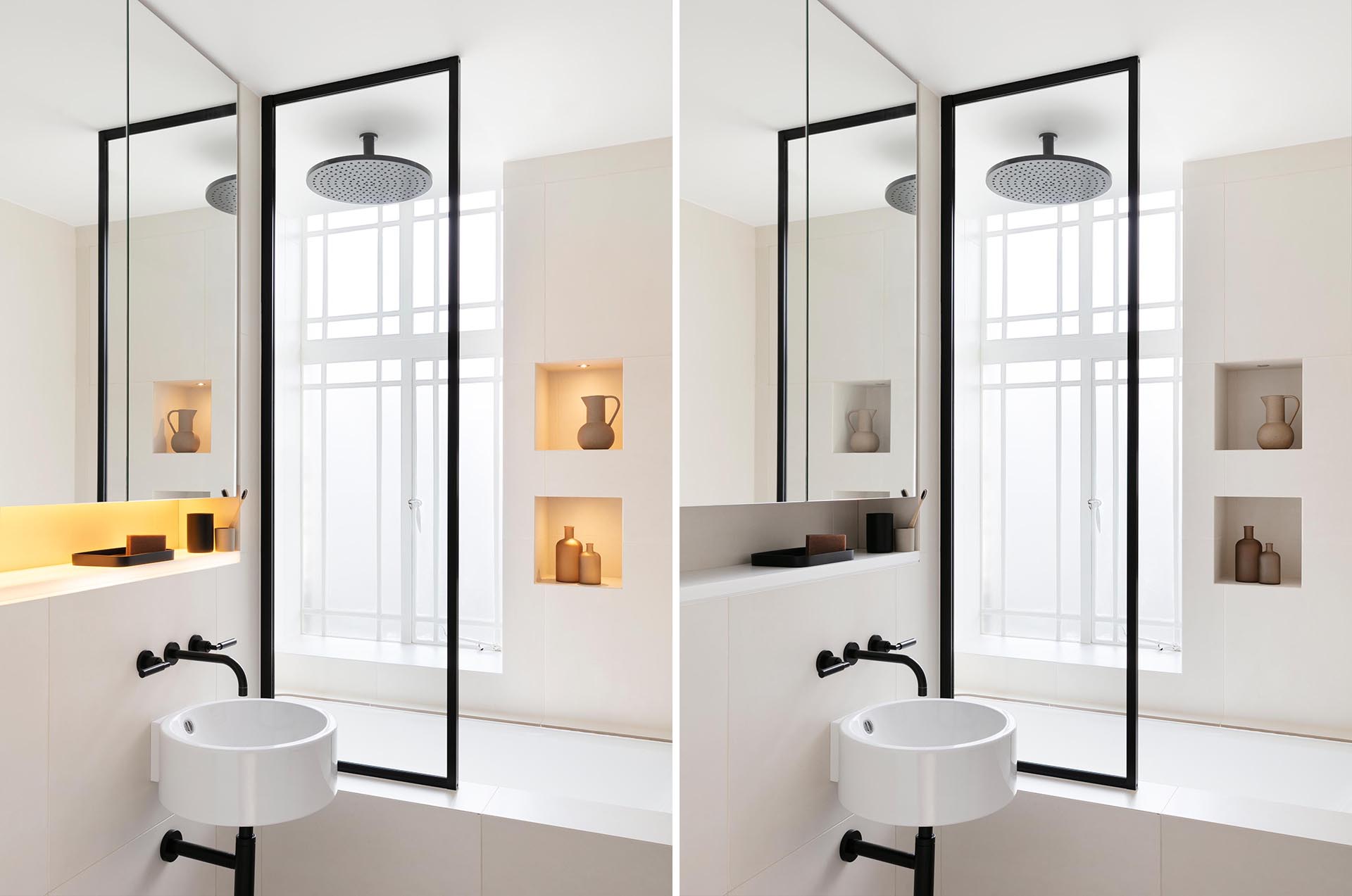 Let's take a look at the other areas of the apartment…
The entry hallway has a wall of cabinets that can be pulled out to reveal coat hangers and shoe storage. The existing pine herringbone flooring in the apartment was damaged beyond repair, so the designers included an oak herringbone floor at a similar panel size and pattern.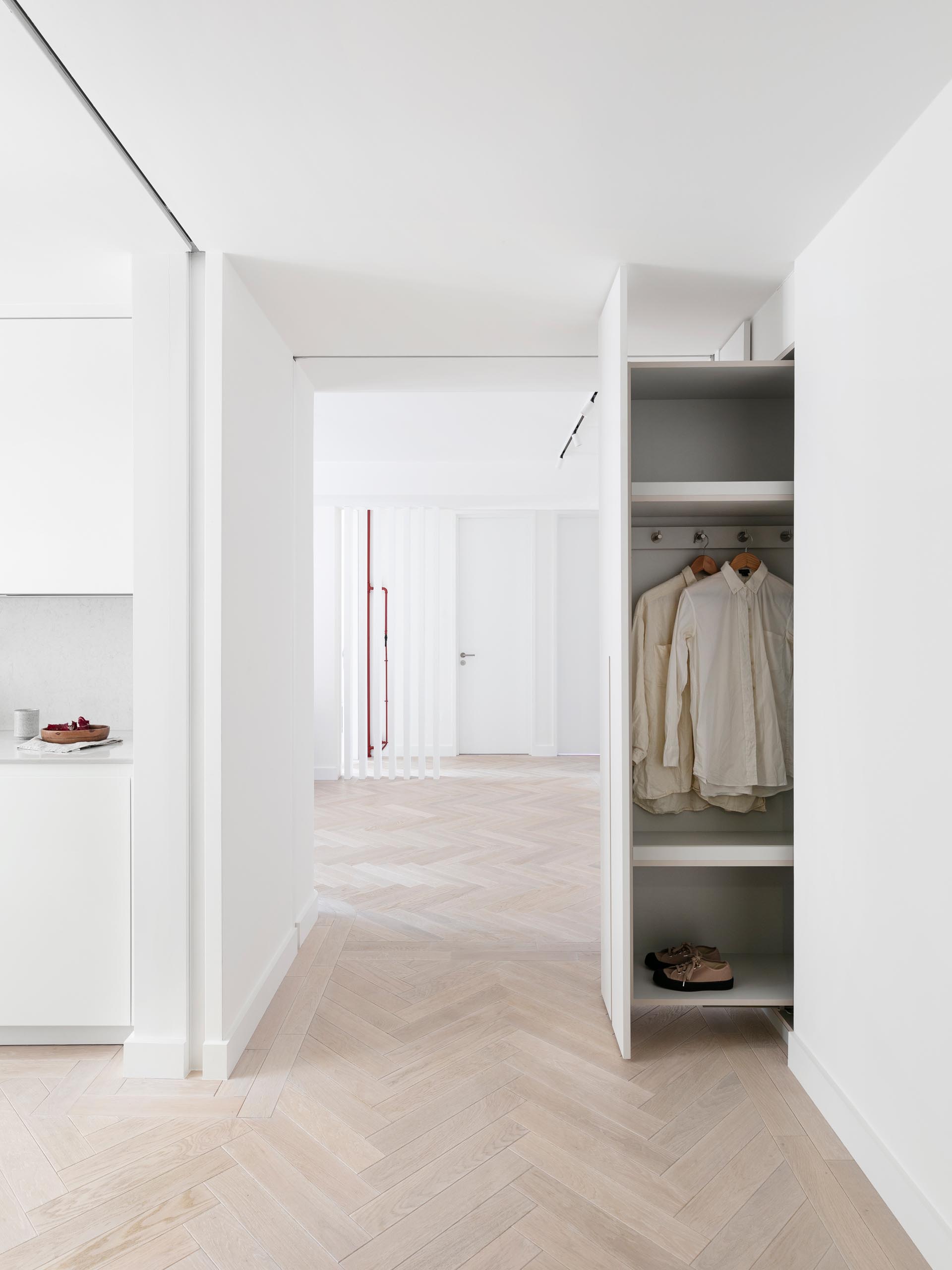 Space saving pocket doors have been installed throughout the apartment, like for the bedrooms and bathroom.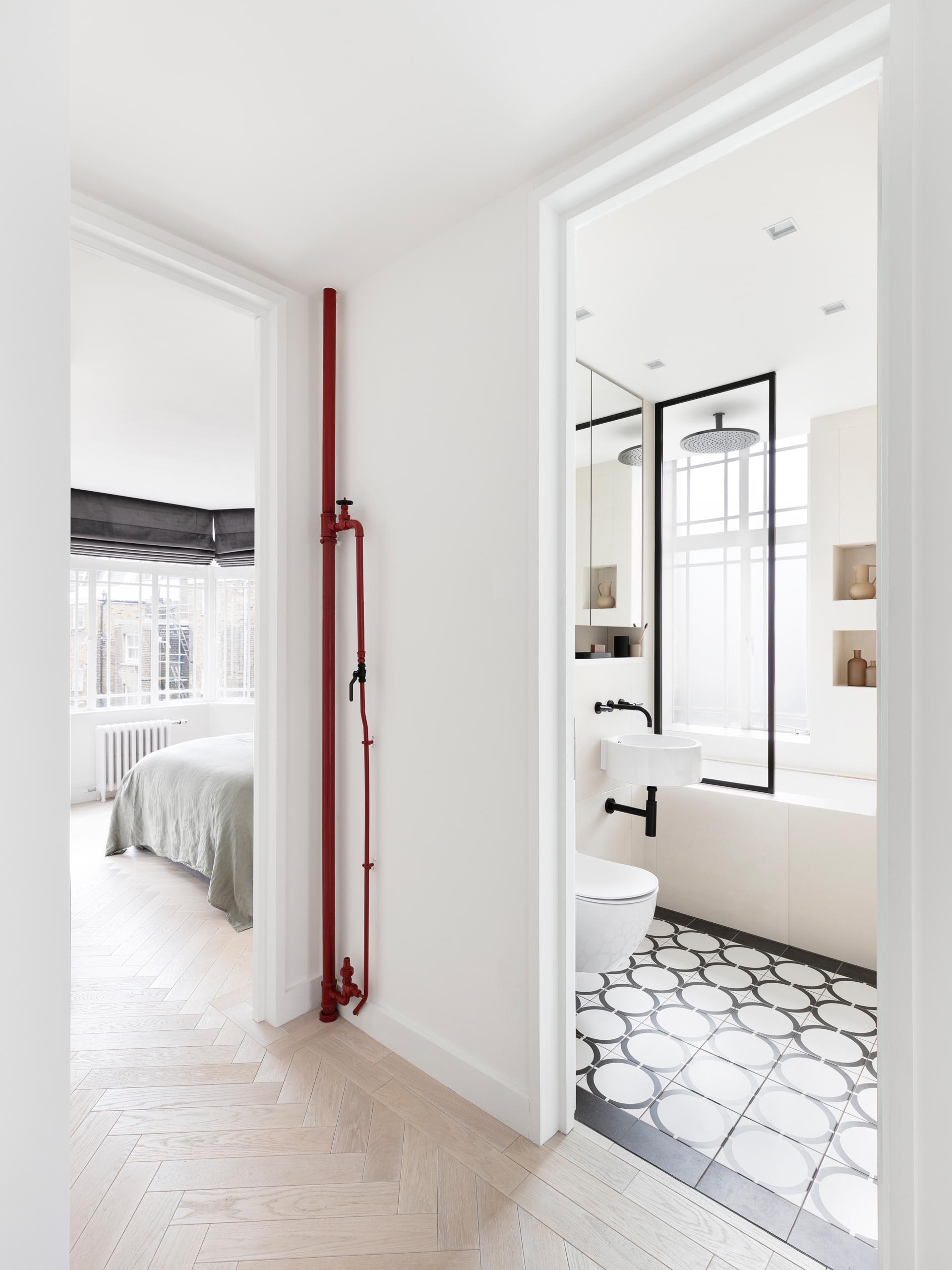 In the bedrooms, the designers opened up hidden wall niches, lowered the ceilings to hide curtain tracks, and created bespoke wardrobes according to the clients' needs.