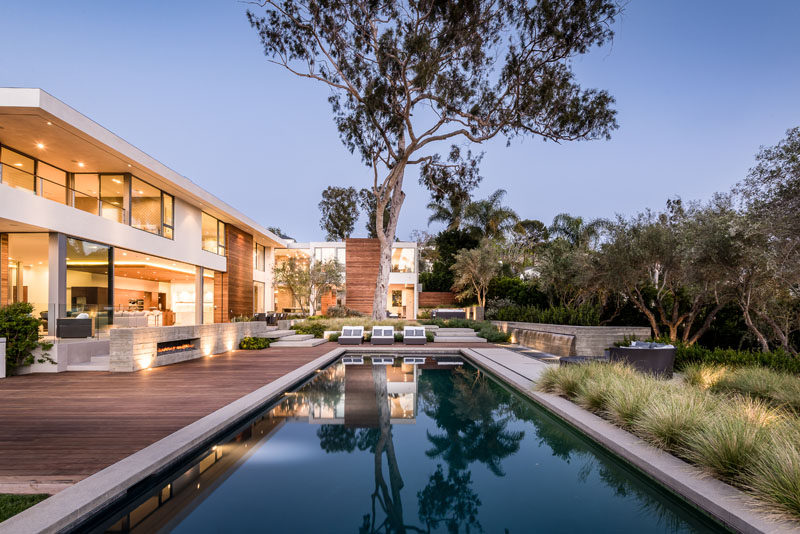 Gunderson Matkins, in collaboration with O+ L Building Projects, have recently completed a brand new house in Pacific Palisades, California.
At the front of the home, a path that's positioned between a board-form concrete wall, and a cascading garden and fountain, leads to the front door.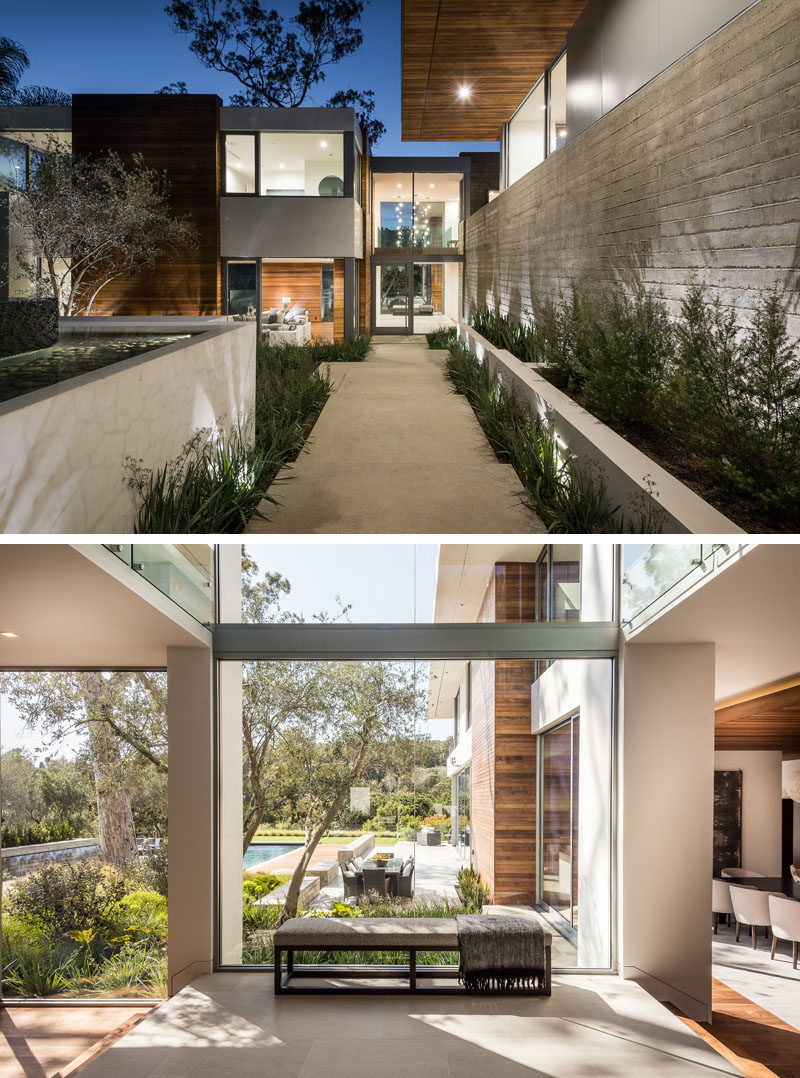 ---
To the left of the foyer is a formal living room with a fireplace and floor-to-ceiling windows that provide access to a terrace outside.
---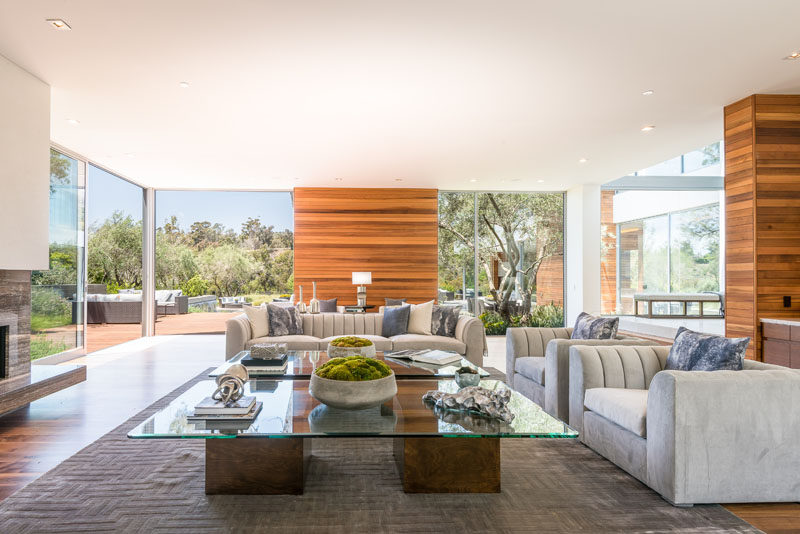 ---
On the other side of the foyer is a formal dining room that has Walnut flooring.
---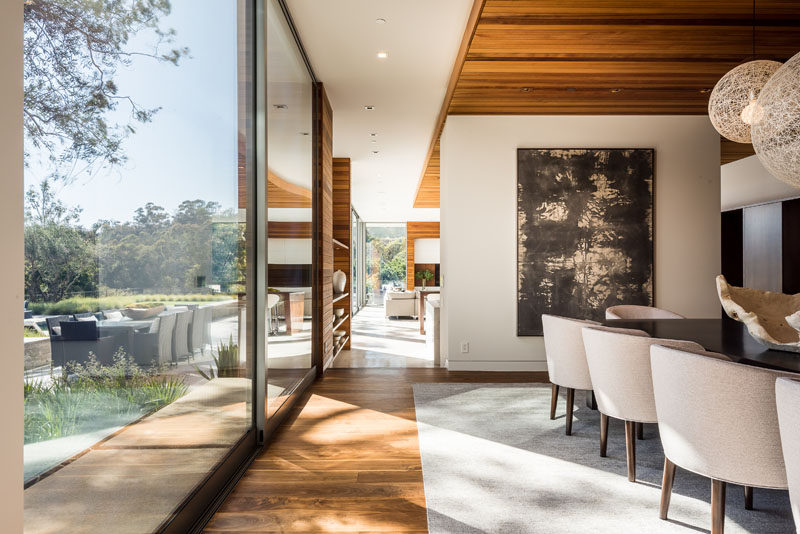 ---
In the grand family room, there's plenty of seating, and large sliding glass walls open to the terrace.
---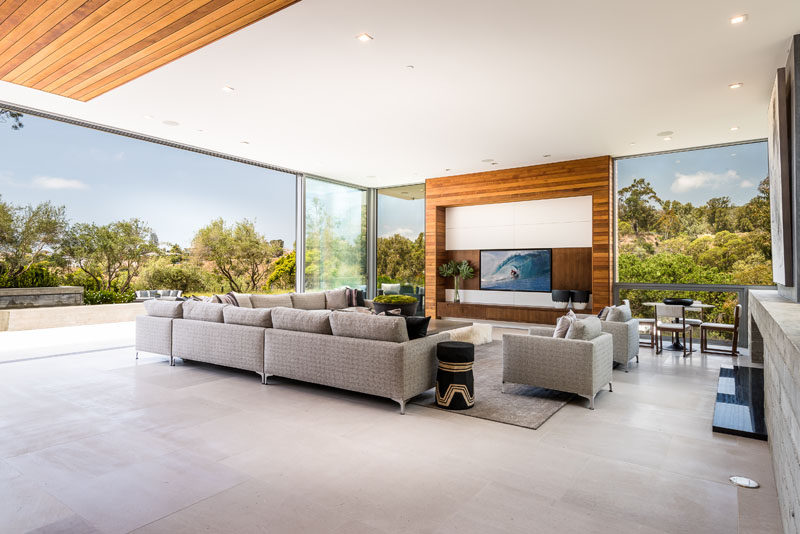 ---
The terrace provides expansive views of the backyard and canyon beyond. The backyard is home to four outdoor fireplaces and a fire pit, a level grassy lawn, a regulation Bocce court and array of dining and entertaining terraces.
---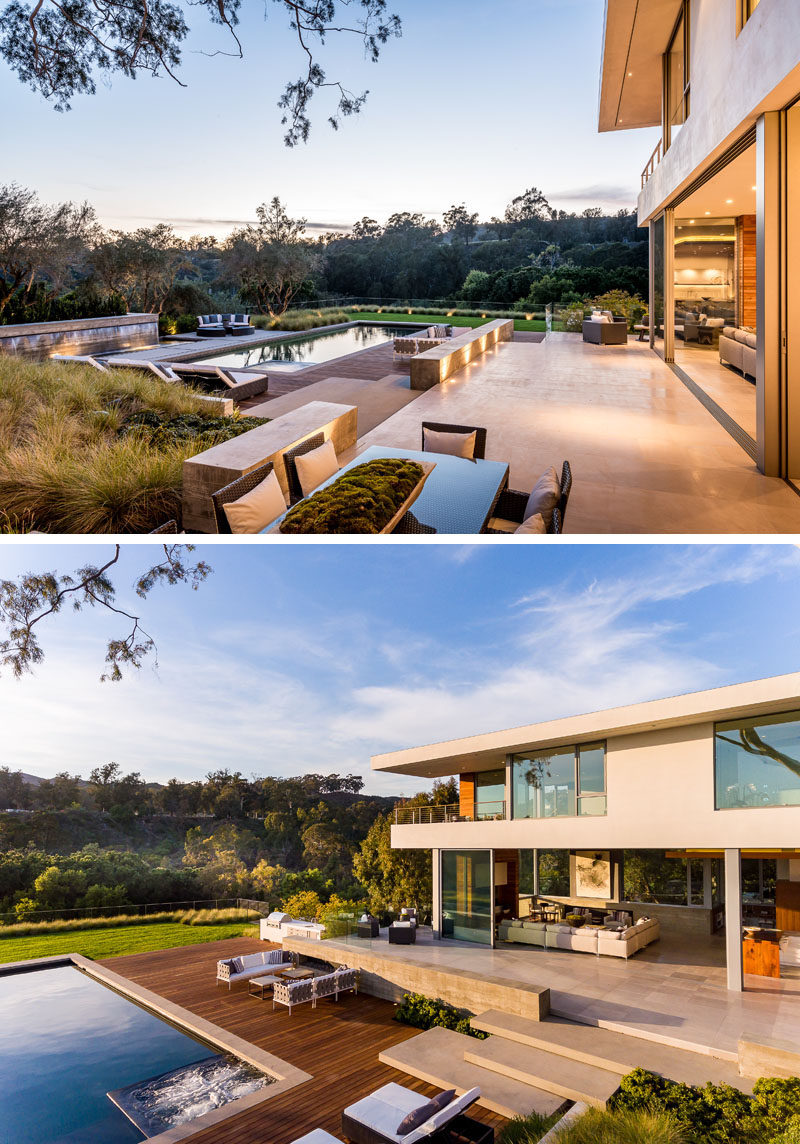 ---
There's also a water feature, a 50-foot pool with a spa, and a wooden deck.
---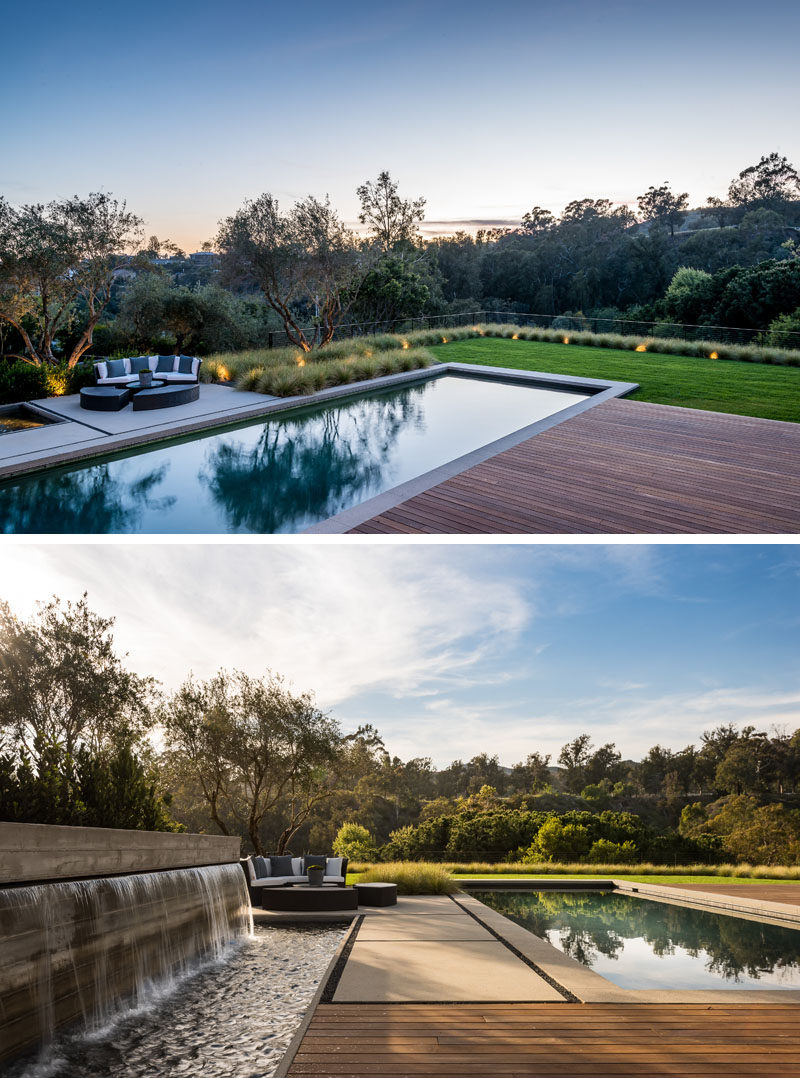 ---
Back inside, and there's a floating staircase with an enlarged landing that serves as a formal library with a 15-foot high built-in bookcase.
---

---
Upstairs, there's a small bridge with glass guardrails that leads to the bedrooms. The window next to the bridge features a deep wood frame that's wide enough to sit on.
---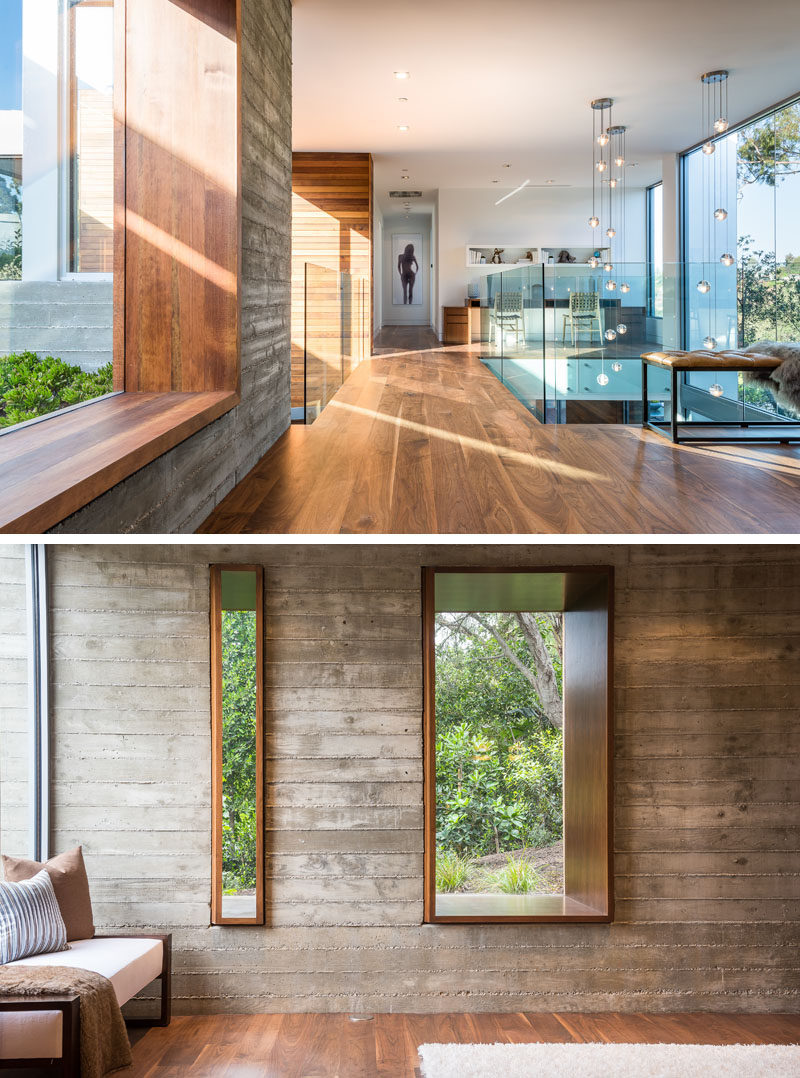 ---
The large master suite is positioned for maximum views and privacy, and it includes a private terrace and a fireplace. Hidden out of view is access to a master walk-in closest that boasts a three-story elevator that leads to a lower level where the owner can store a seasonal wardrobe or valuables.
---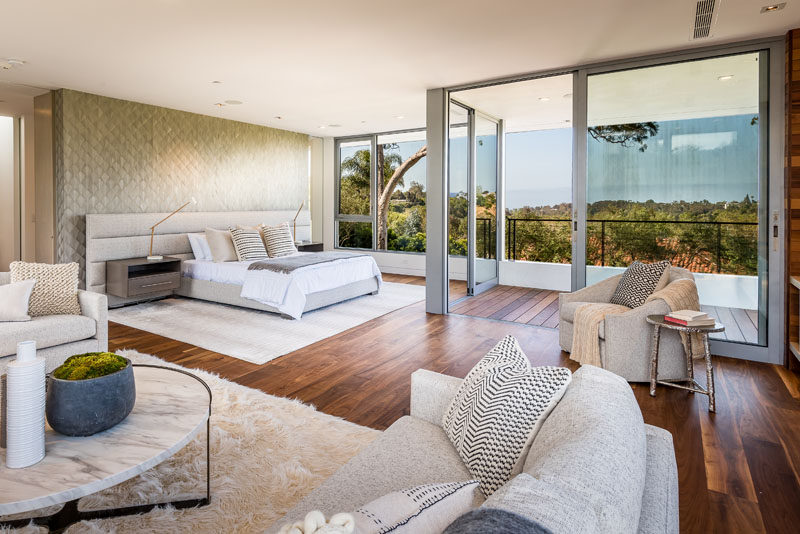 ---
In the master bathroom, there's a built-in bathtub positioned in front of the windows, while a rainfall shower is positioned next to it.
---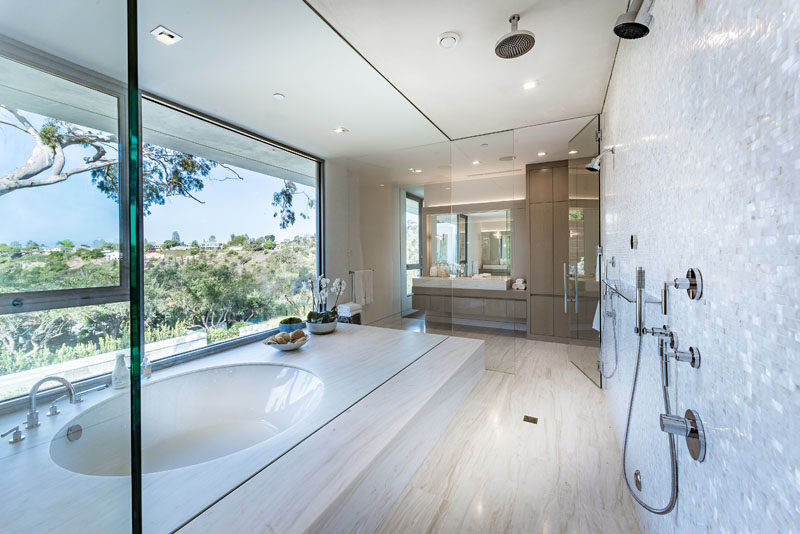 ---
The home also has a glass enclosed wine cellar with plenty of shelving and uplighting for showing off a wine collection.
---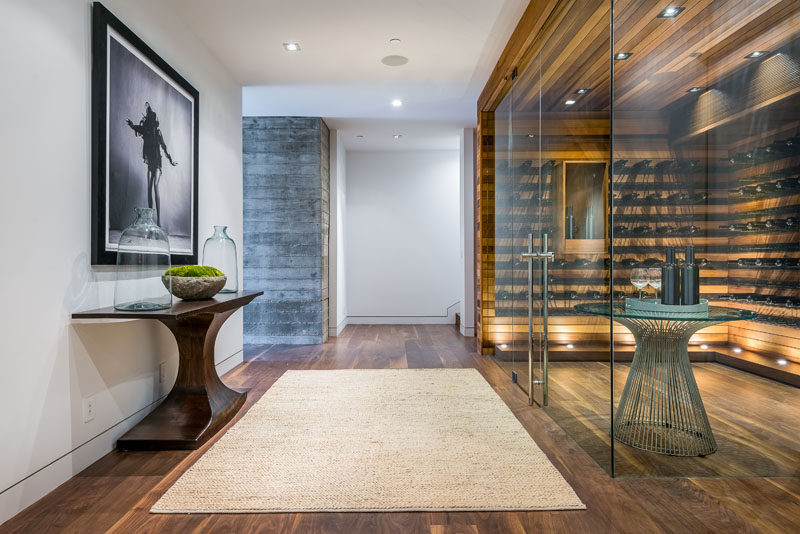 ---
There's also a state-of-the-art home theater with comfortable stadium seating.
The home is listed for sale through Pacific Union International and you can view the listing – here.
---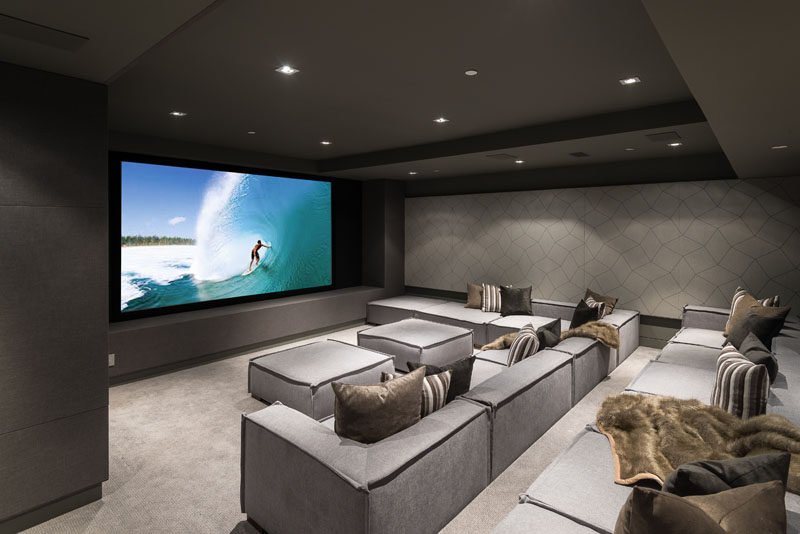 ---