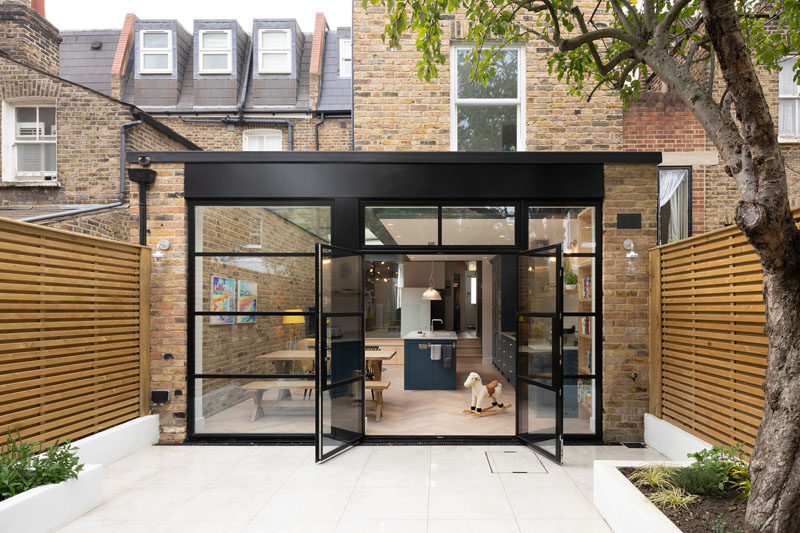 Sketch Architects have refurbished a home in South West London by adding a spacious, bright rear extension, that features a large glass door extending into the garden, and a usable, playful basement room.
In the entryway of the home, there's a tall pocket door that opens to reveal the new extension.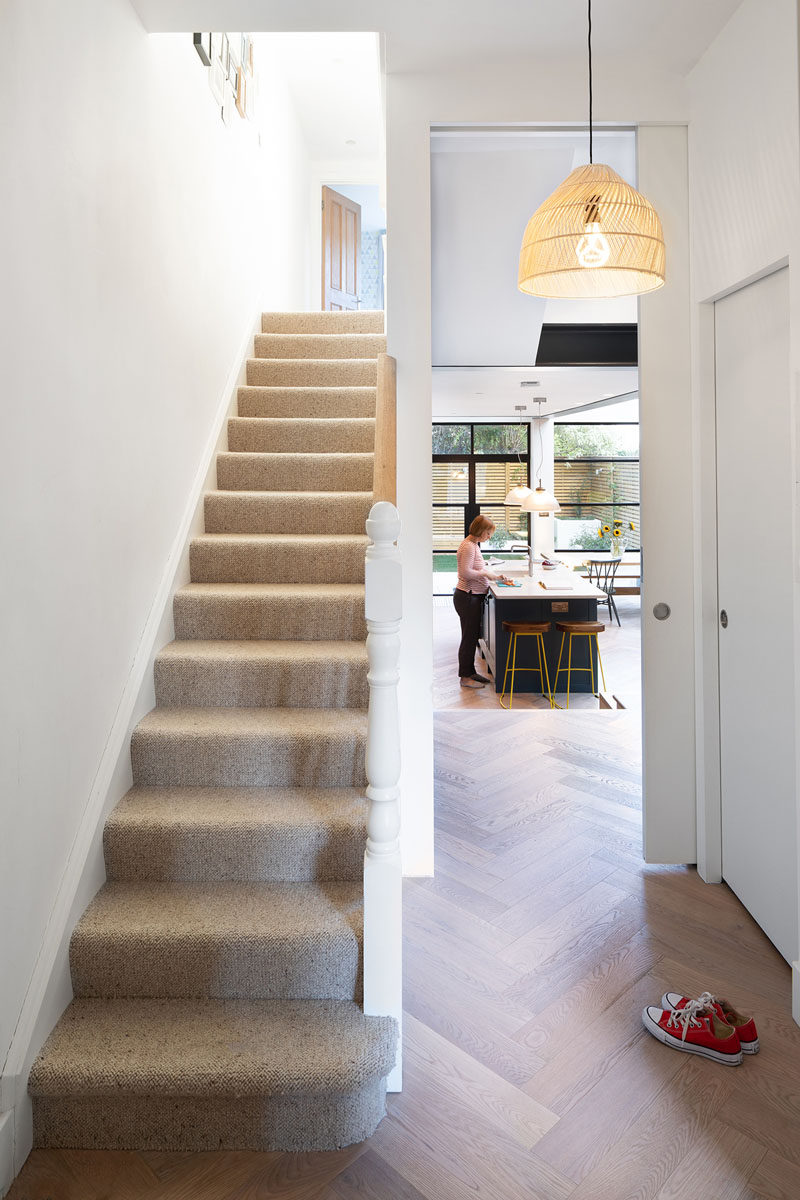 ---
The extension is open plan with a new dark blue kitchen, a pastel yellow sofa that sits against a brick wall, and a dining area that has views of the backyard through the black-framed windows and doors. A skylight running the length of the extension adds an abundance of natural light to the space.
---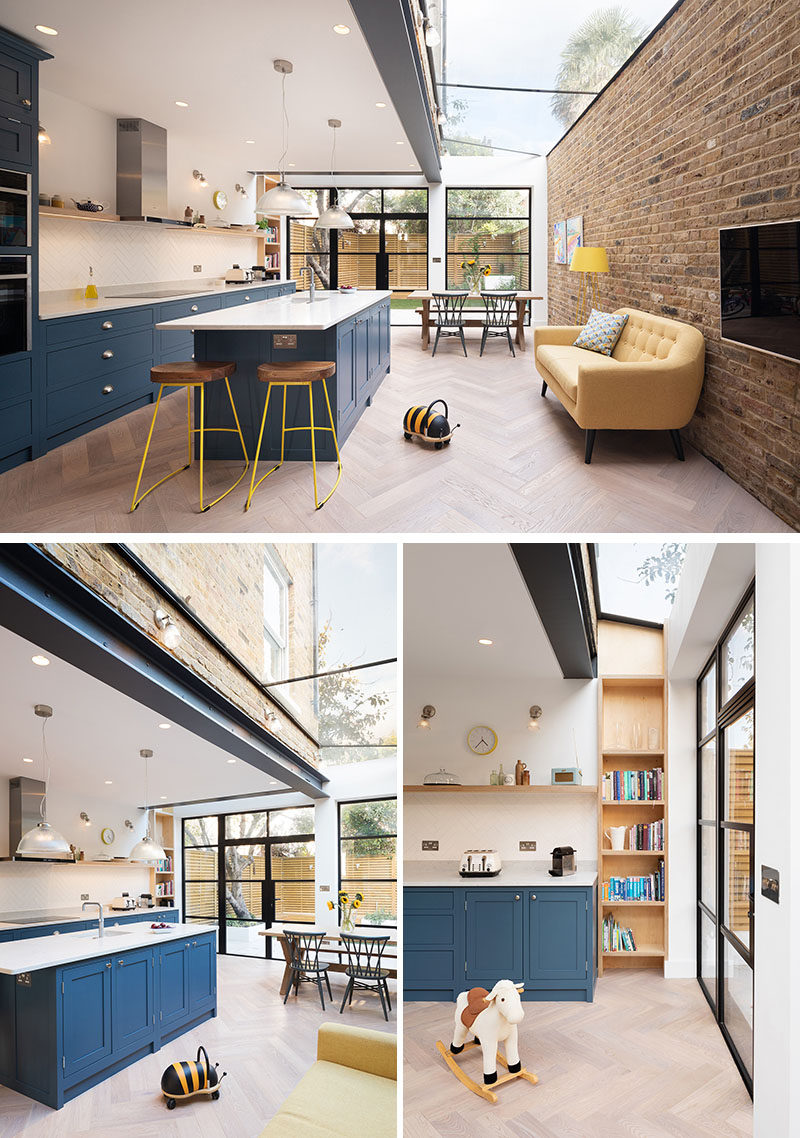 ---
Looking towards the front of the house, there's glass safety rails that provide protection from the stairs leading to the basement, and a window that gives glimpse of the front reception room from the original house.
---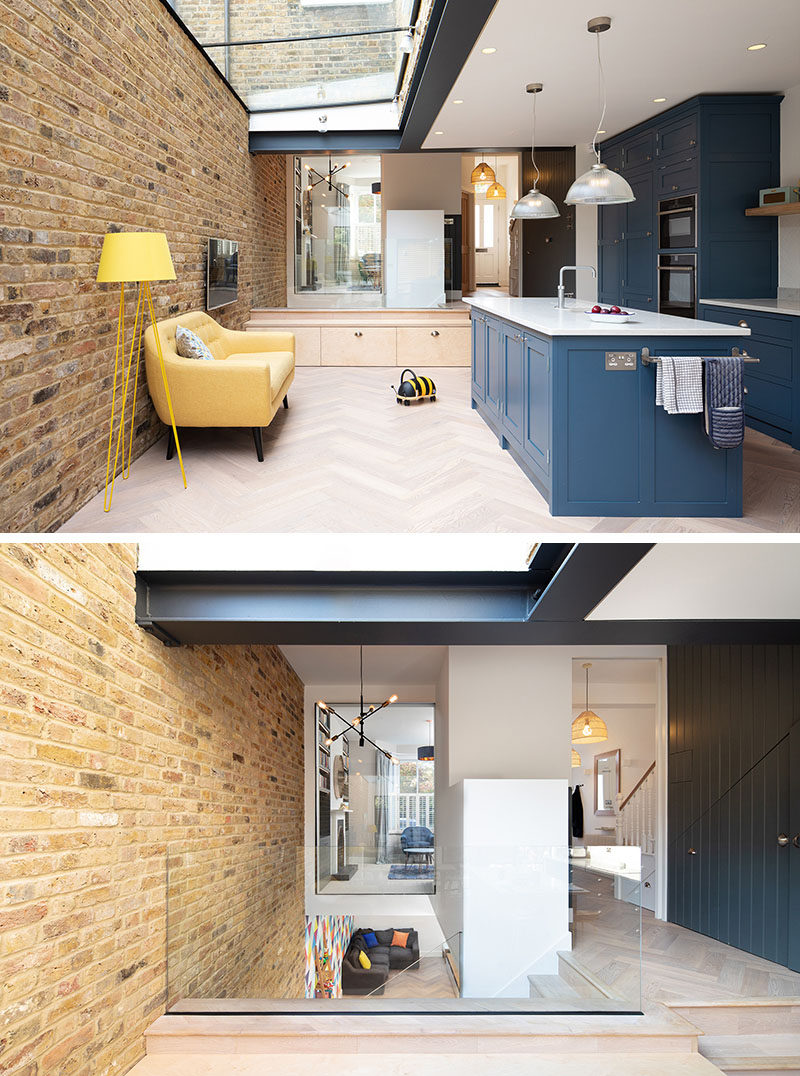 ---
Wood stairs connect the new extension to the basement downstairs, and from this angle, you can see the large metal beams that contrast the white walls and ceiling.
---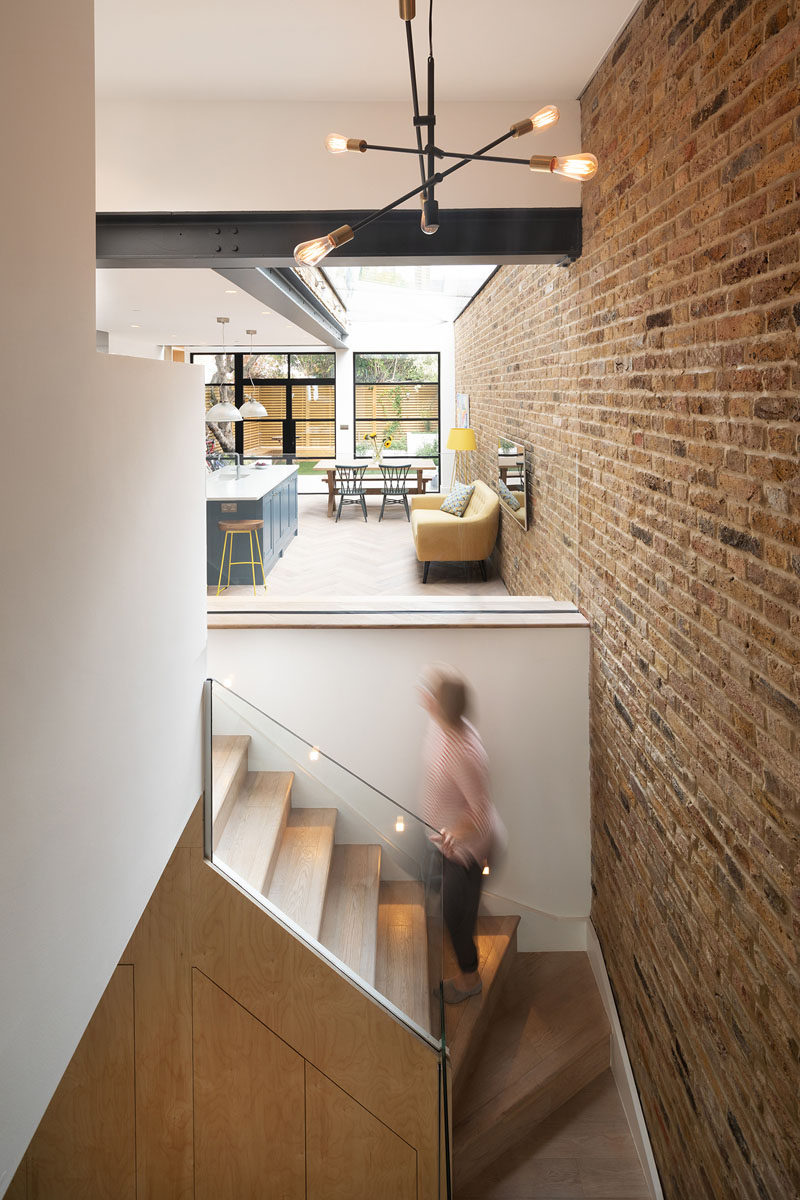 ---
In the basement, a brightly colored wall creates a sense of fun, while additional storage has been hidden under the stairs.
---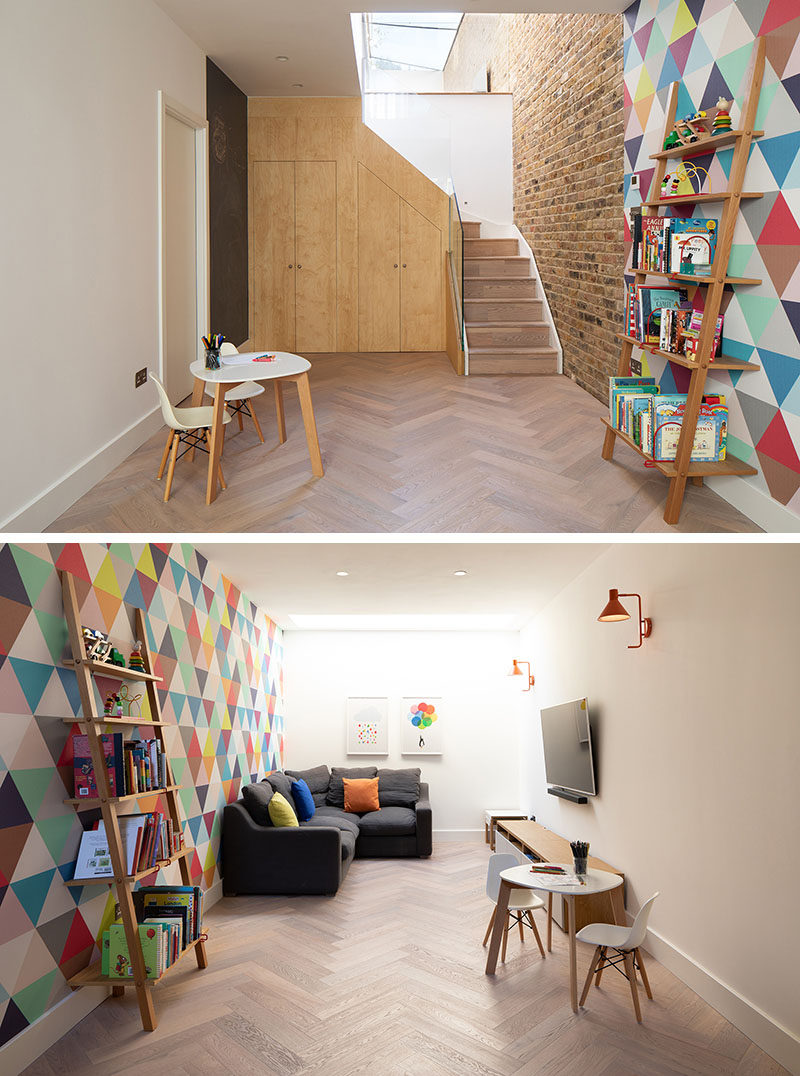 ---