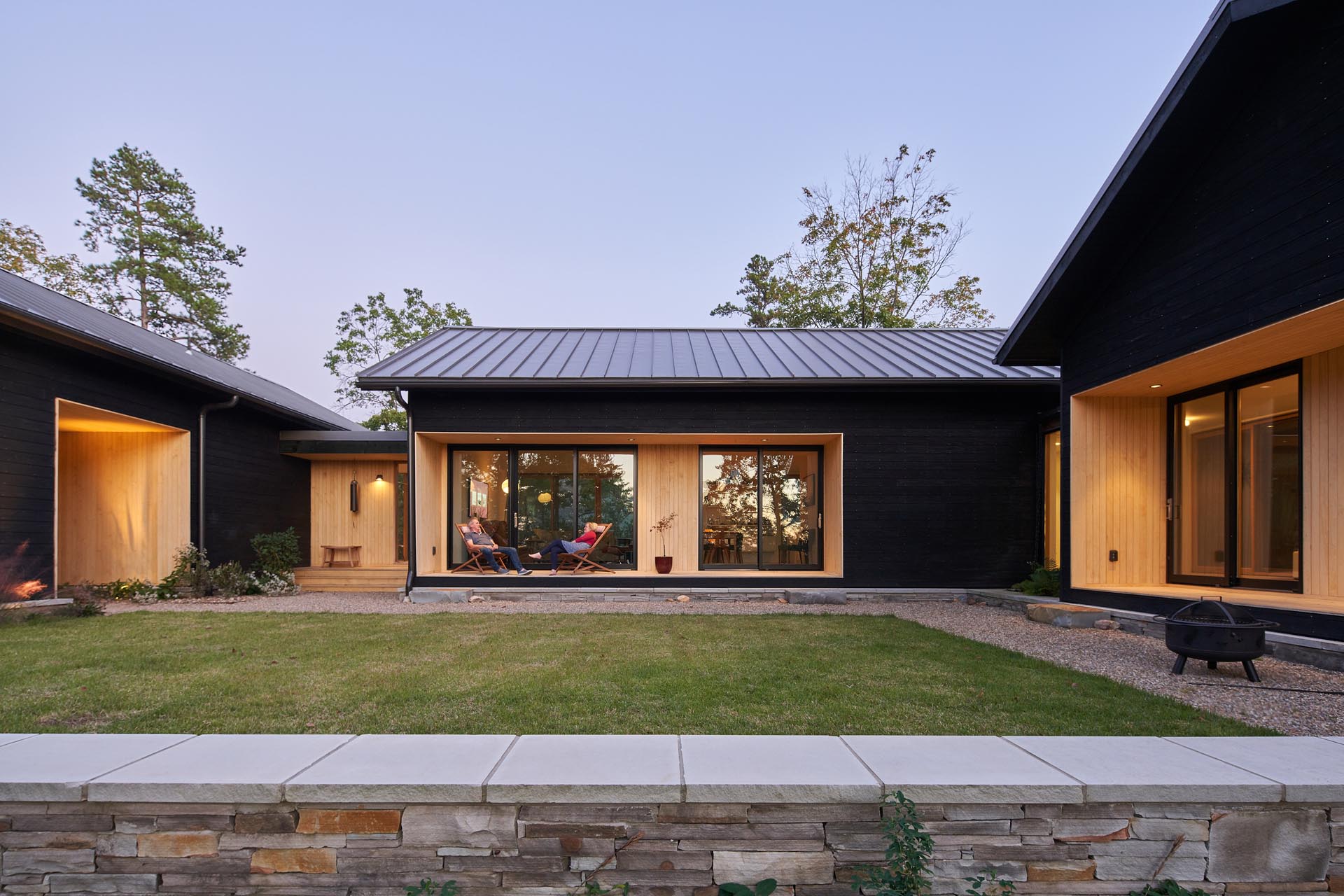 Sanders Pace Architecture has designed the 'Short Mountain House' which lies on a ridge in Maryville, Tennessee, and has panoramic views to the Great Smoky Mountains National Park.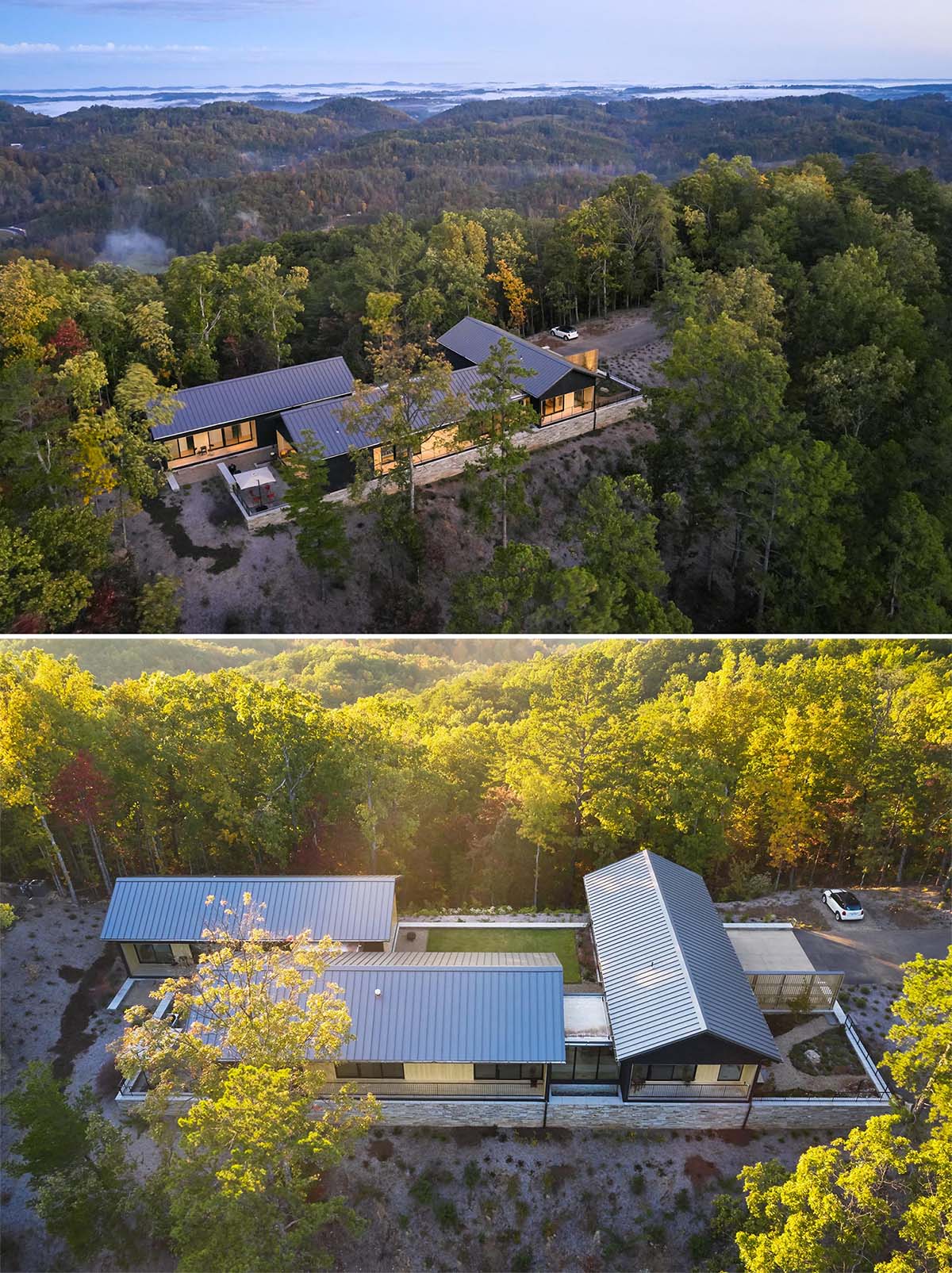 The home, designed for a couple with an extended out-of-town family, is divided into three distinct pavilions, and integrated into the exterior facade are wood-lined alcoves inspired by Japanese 'engawa' spaces.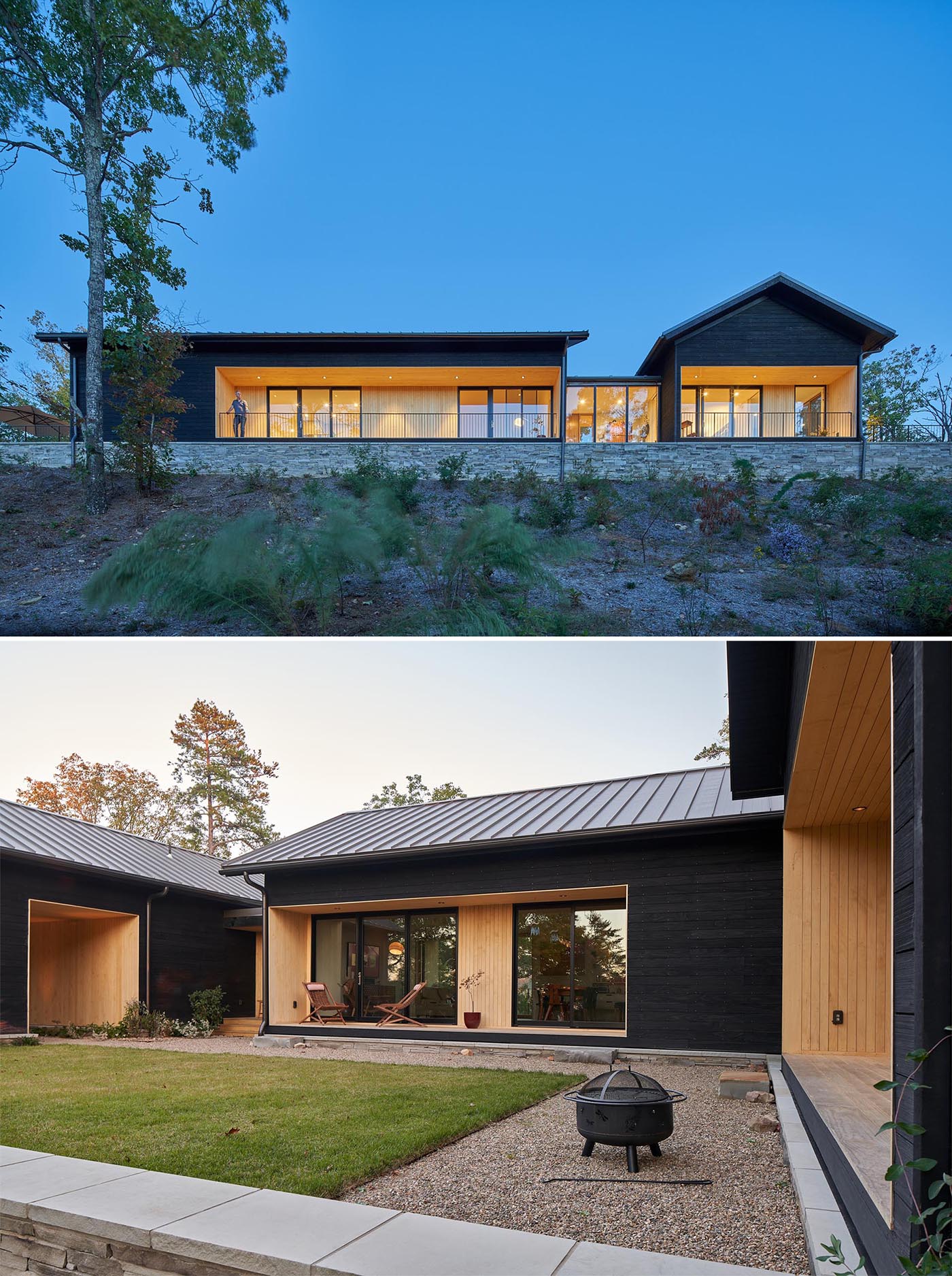 Engawa spaces are covered strips of decking, often finished in wood, that run along the periphery of the house and act as a transition between the house and the garden.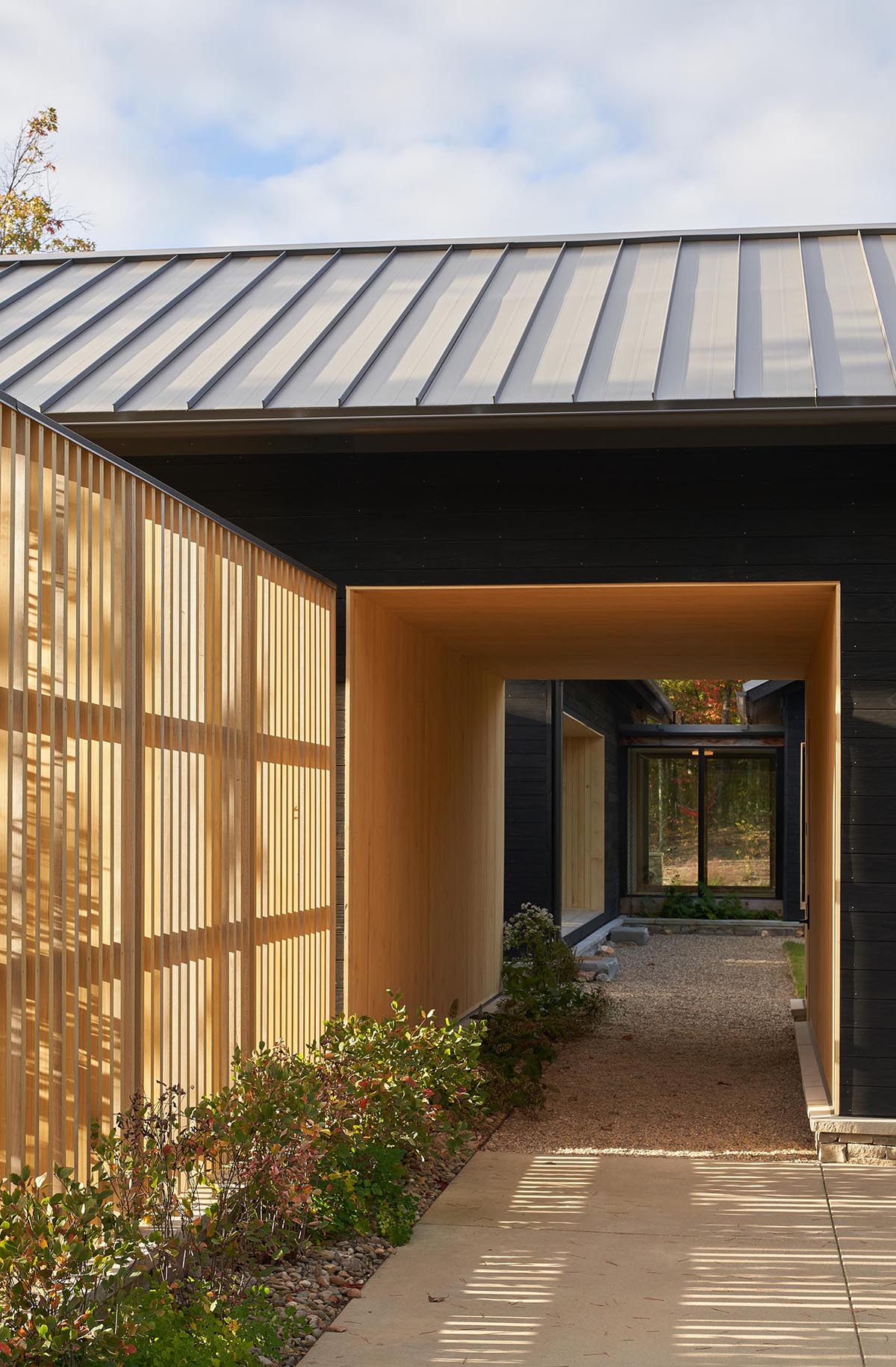 The two contrasting wood sidings are Accoya, which has a brushed shou sugi ban finish, while the secondary lighter wood is used for the 'engawa' spaces.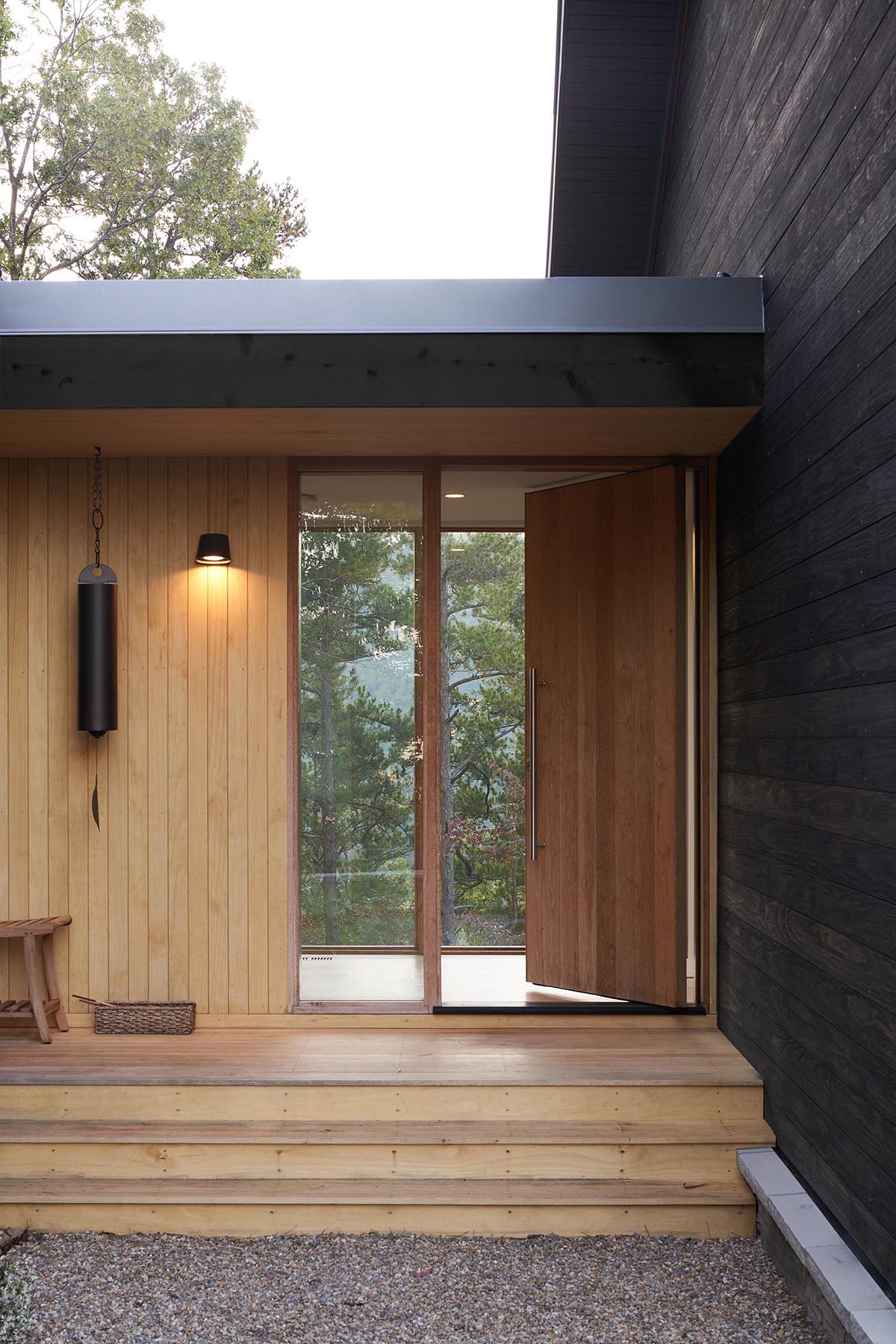 Inside the home, large floor-to-ceiling windows frame views of the trees and create an abundance of natural light for the hallways.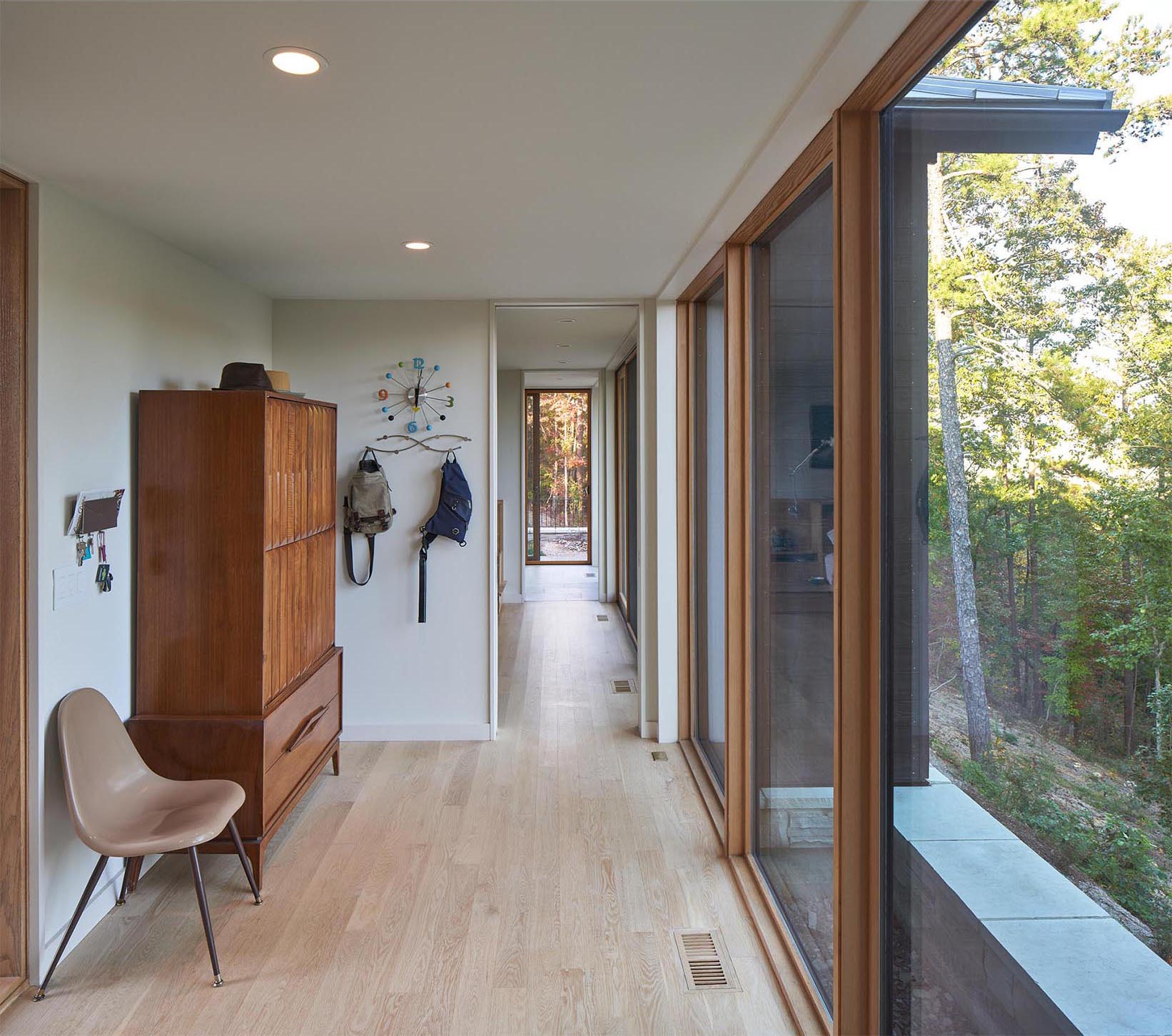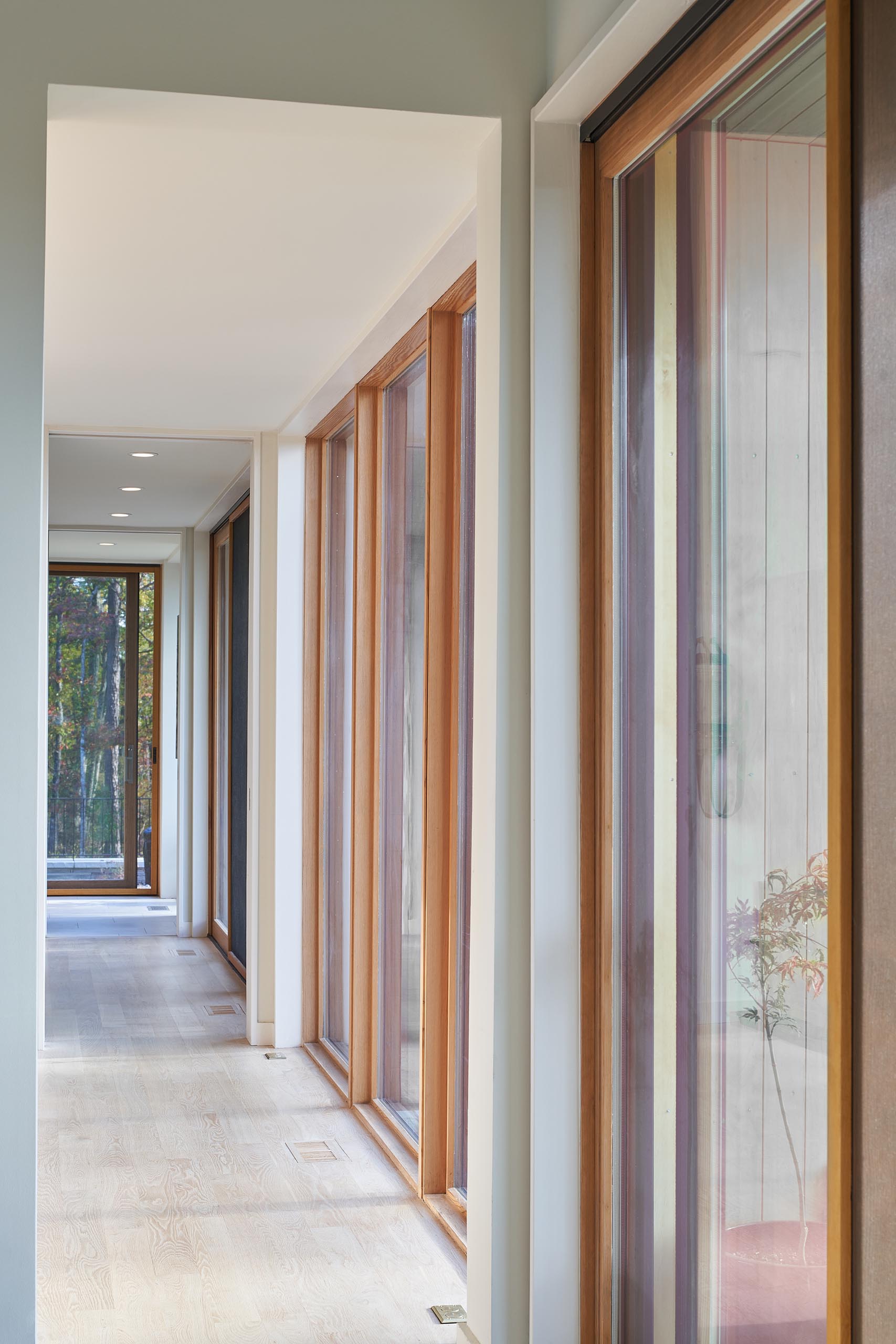 The open-plan living room and dining area have a vaulted ceiling, making the space feel larger.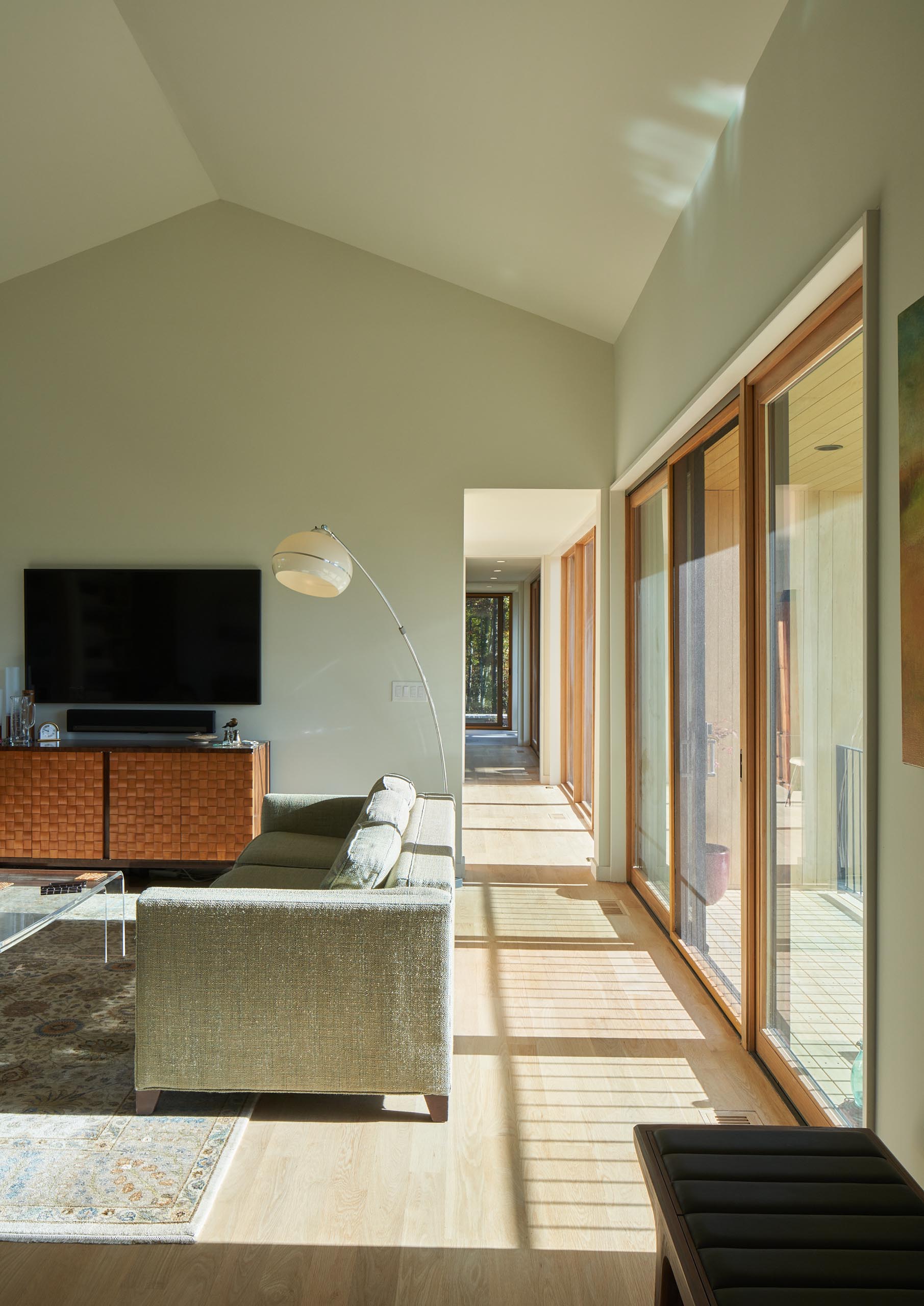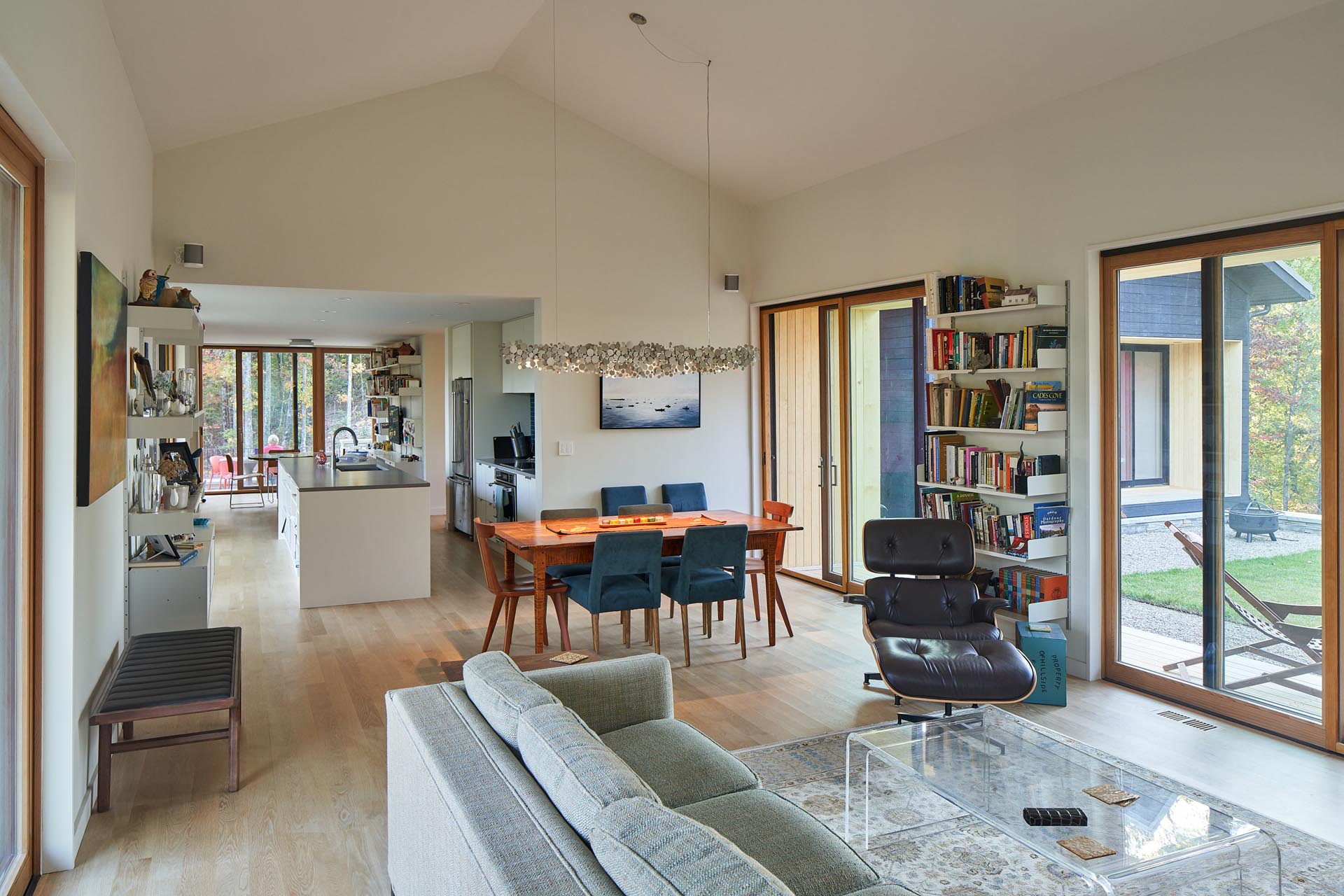 Another hallway connects the social areas of the home to the bedrooms and bathrooms.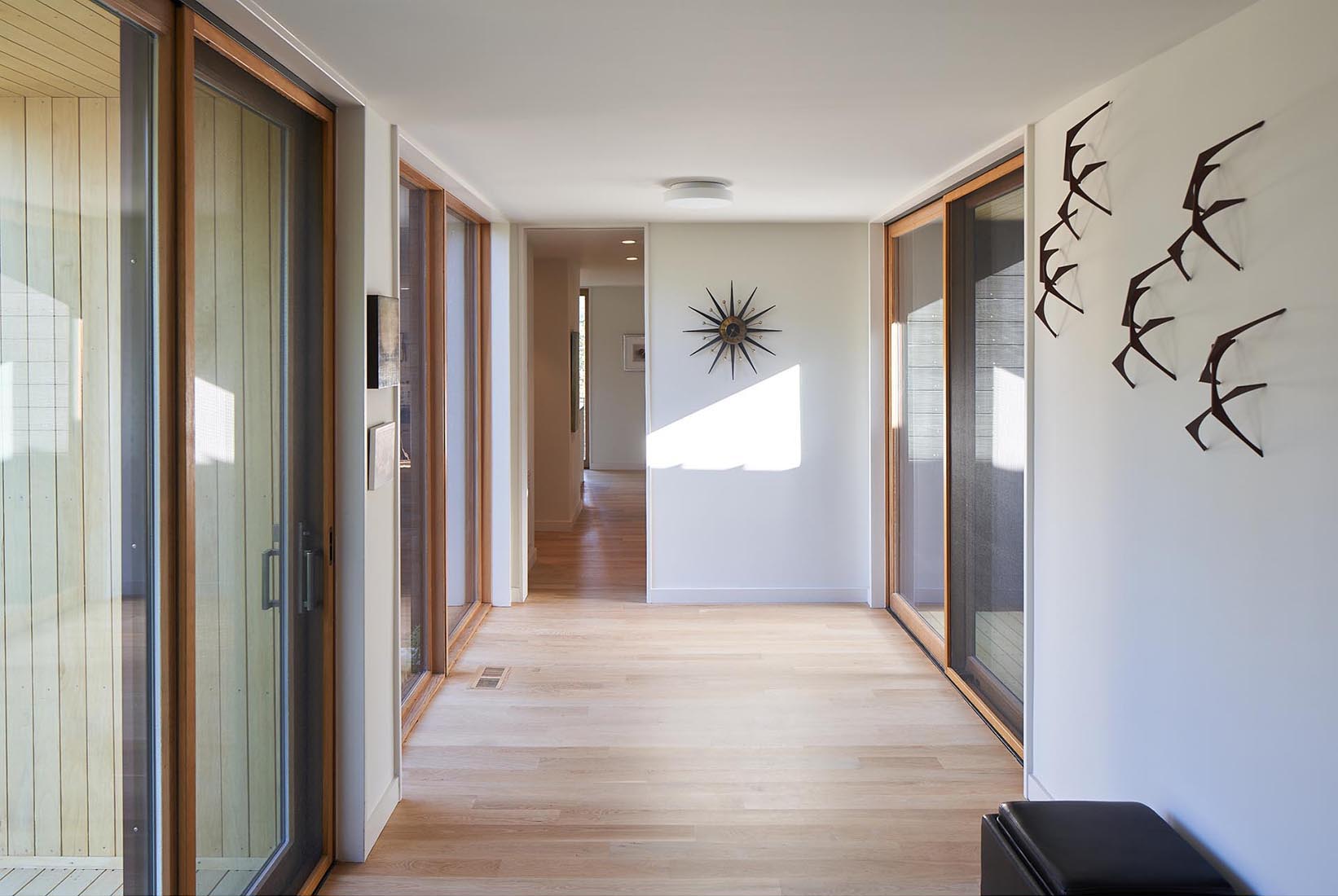 In one of the bedrooms, a sliding glass door opens to a private outdoor space.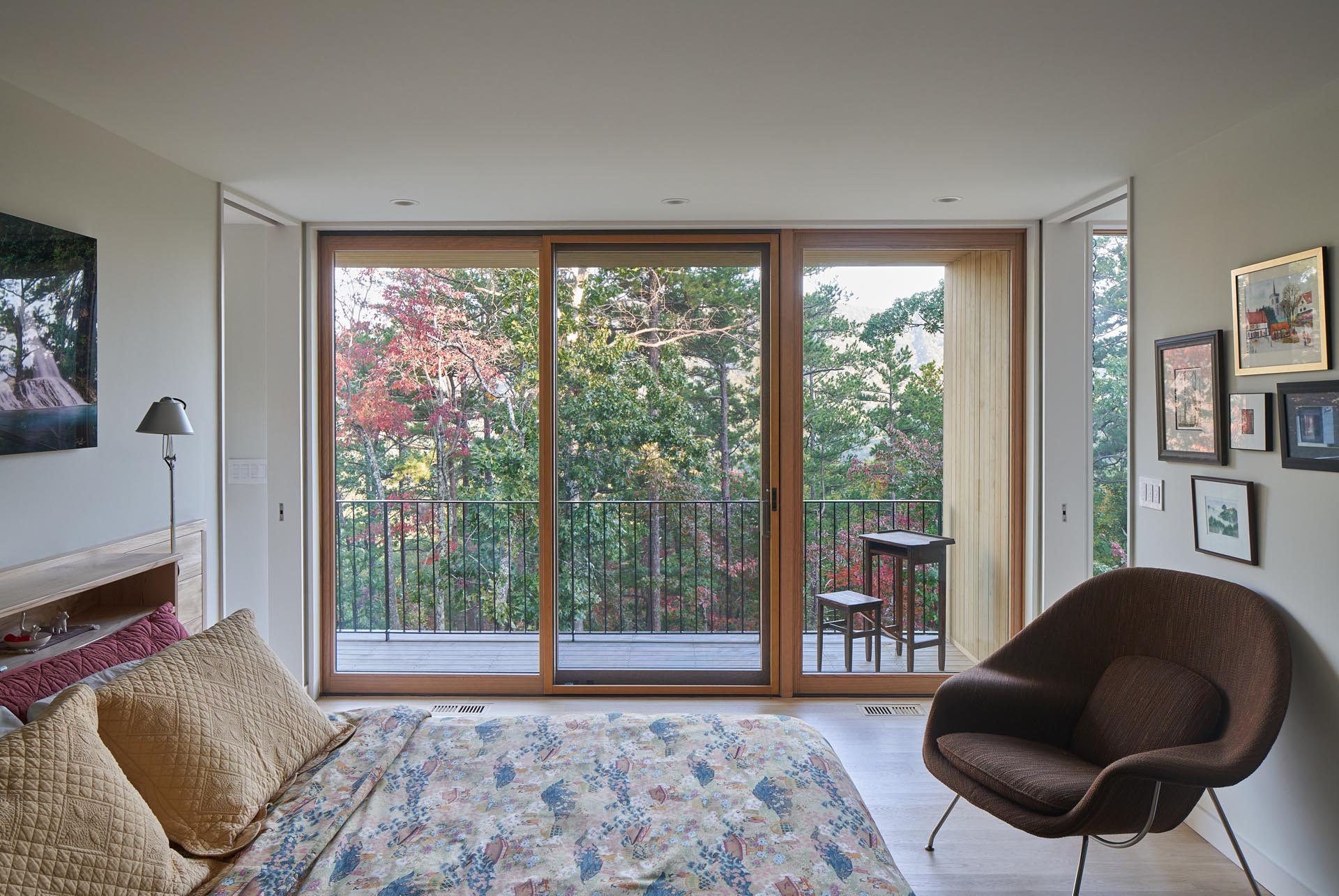 The bathroom interior also takes cues from Japanese design, with the inclusion of a deep wood soaking tub.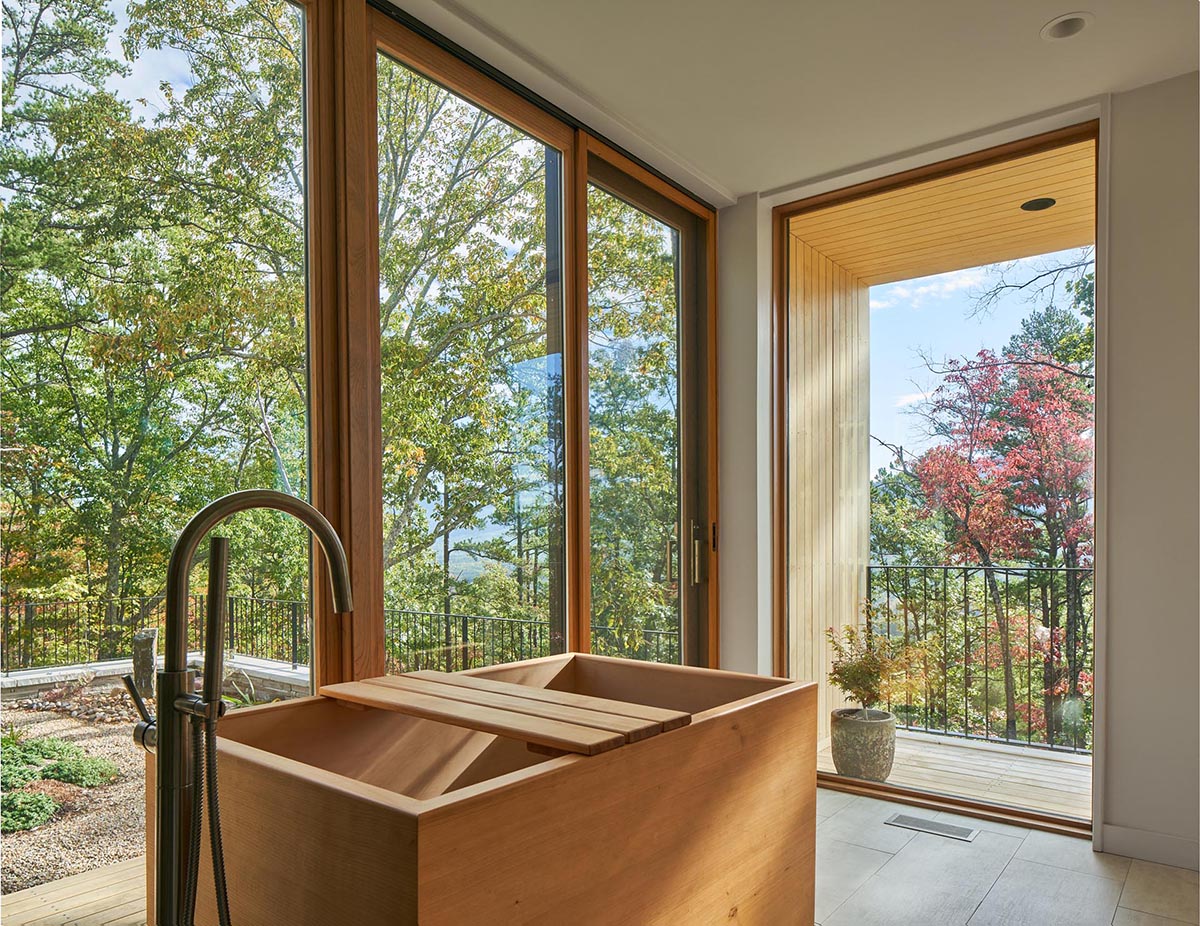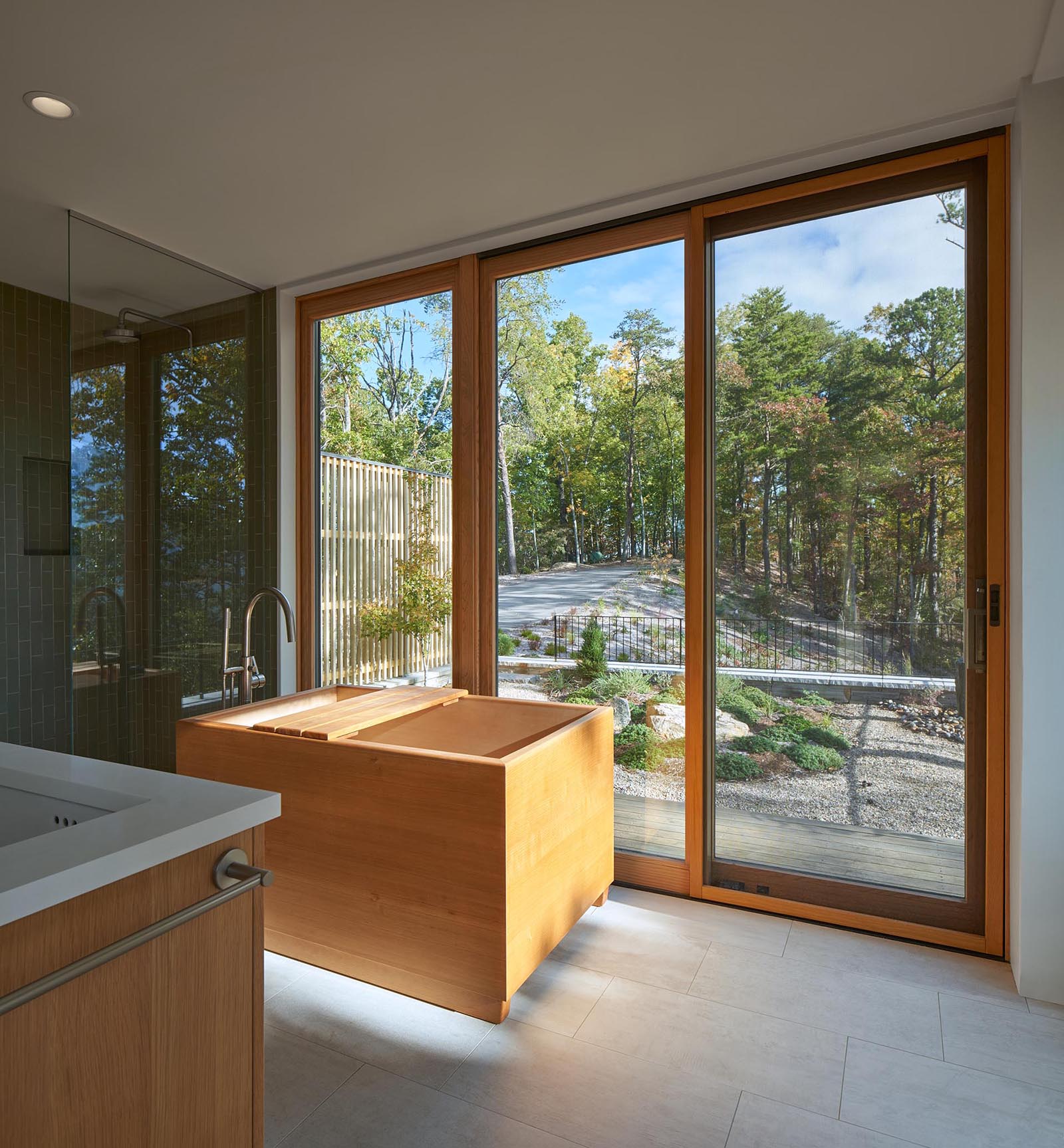 Here's a look at the floor plan of the home that shows how it's been divided into three pavilions connected by hallways.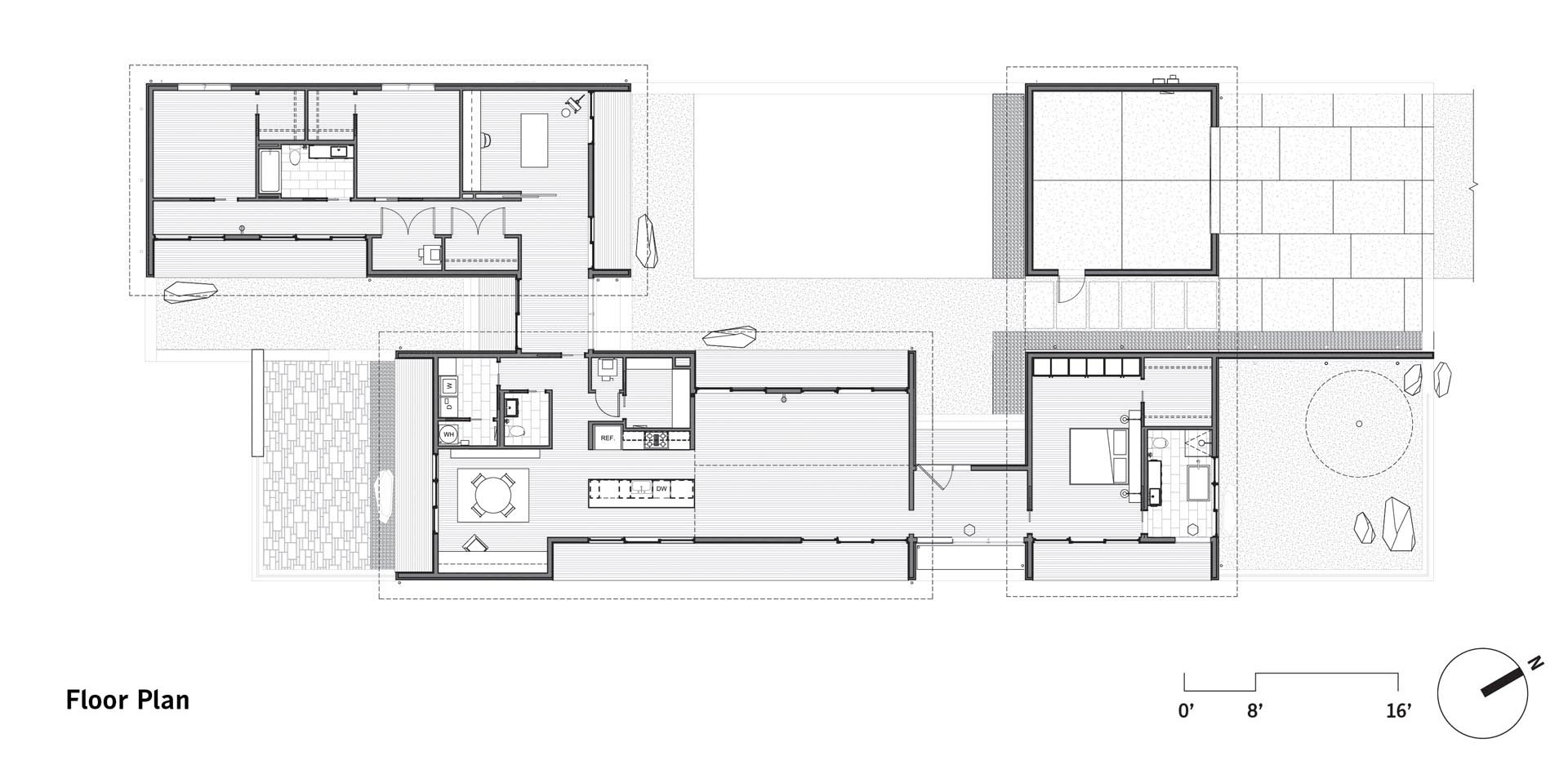 Photography: Keith Isaacs Photo | Architect: Sanders Pace Architecture | Project Team: Brandon F. Pace, FAIA (Principal-in-Charge), John L. Sanders, FAIA, Michael A. Davis, AIA, Cameron S. Bolin | General Contractor: Richardson Construction | Consultants: Haines Structural Group (Structural), Overhill Gardens (Landscape), PerfectWater (Rainwater Harvesting)