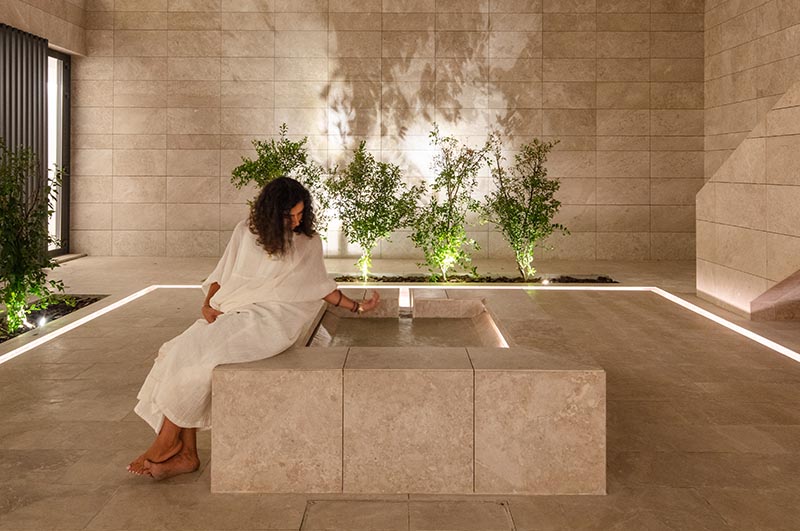 When Studio Toggle was designing the Mishref House for two brothers in Kuwait City, they decided to include an internal courtyard that separates two separate living units.

The courtyard, which is a central gathering place for the brothers and their family, has a line of plants that follow the walls on two sides, and a water feature that's centrally located.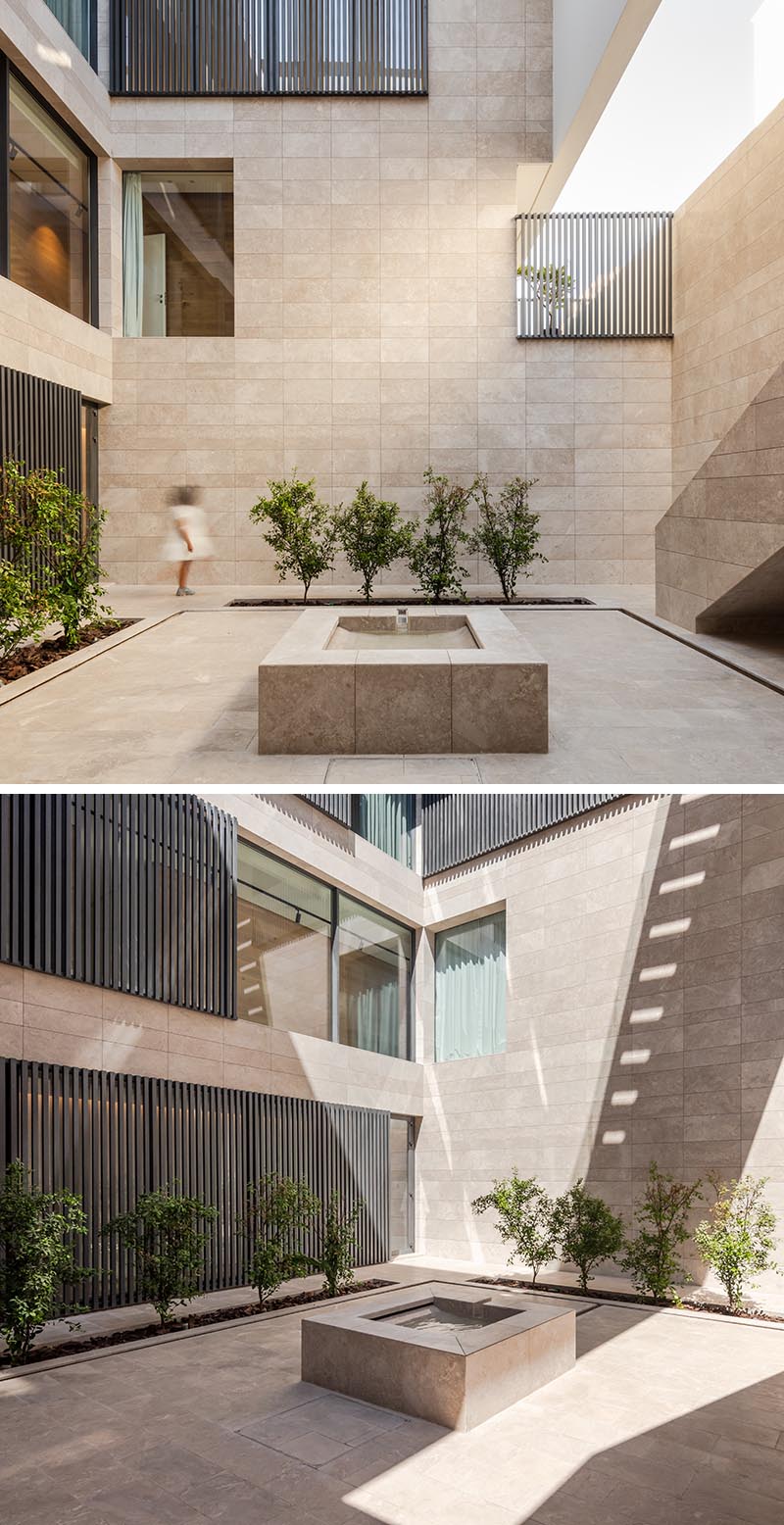 One design aspect of this courtyard that can be enjoyed at night, is the hidden lighting that's tucked away in narrow channels within the stone tiles and follows the shape of the courtyard. It also adds a glow to the outdoor space, making it welcoming and peaceful.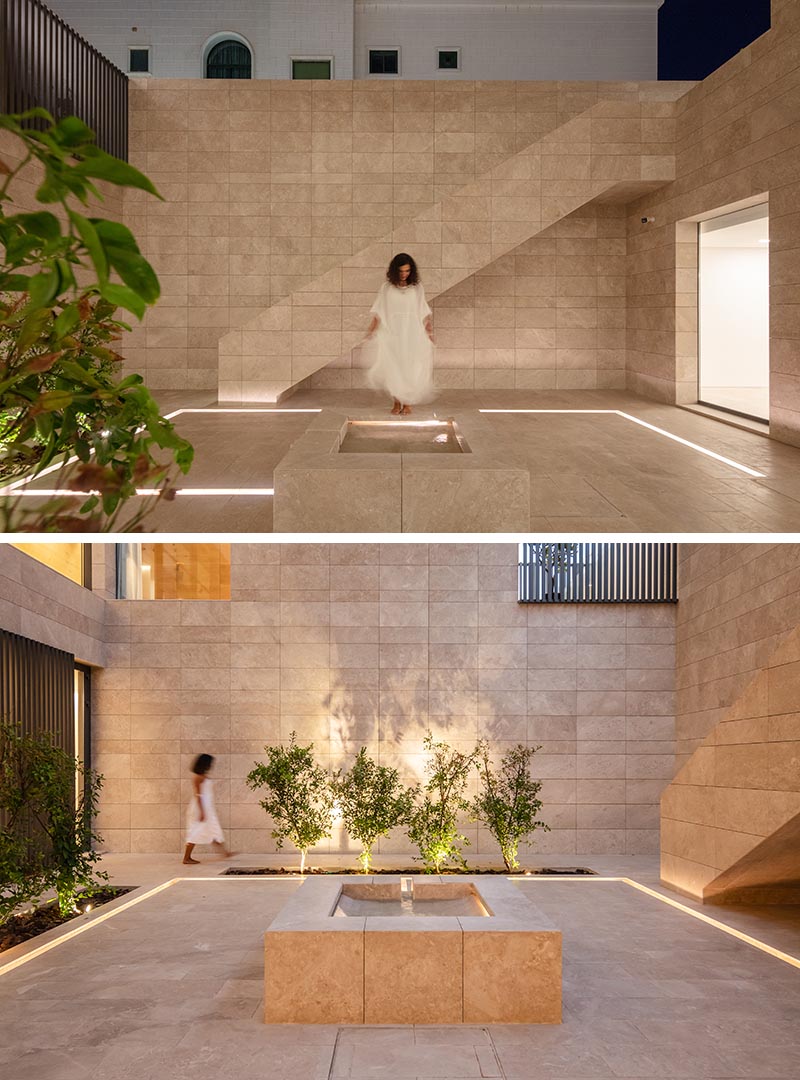 When looking down onto the courtyard from the higher levels of the house, it becomes almost like an art installation, with the lighting traveling to meet the water feature.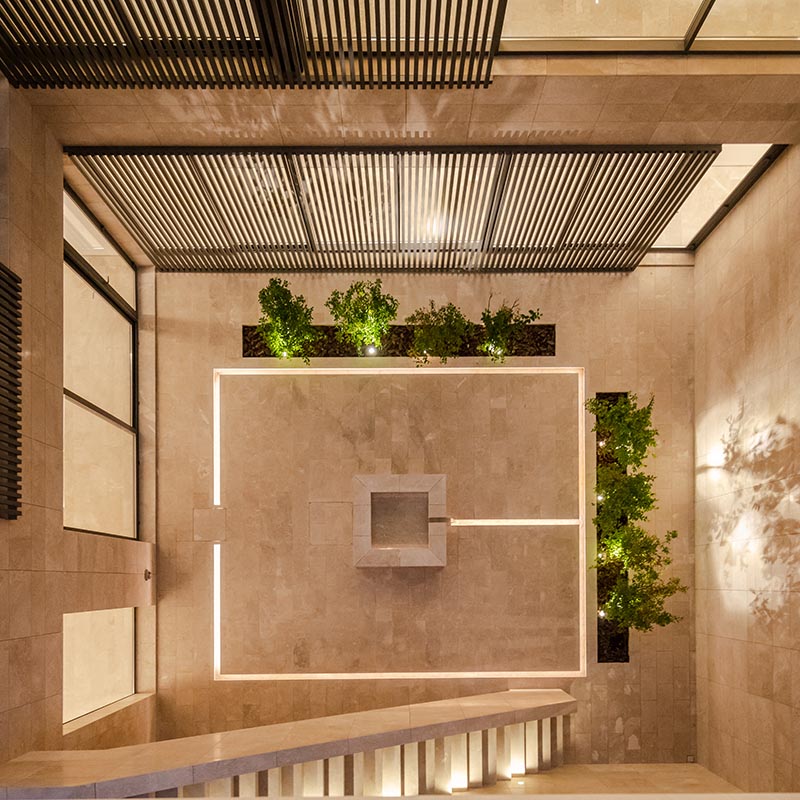 Photography by Joao Morgado | Design: Studio Toggle | Team: Hend Almatrouk, Gijo Paul George, Rui Goncalves, Pedro Varela, Fabio Verissimos, Filipe Goncalves, Dionne Pereira, Abdul Rashed, Ashlon Frank | Structural Designer: Al Thurath consultants | Architectural lighting: Spaces and Concepts