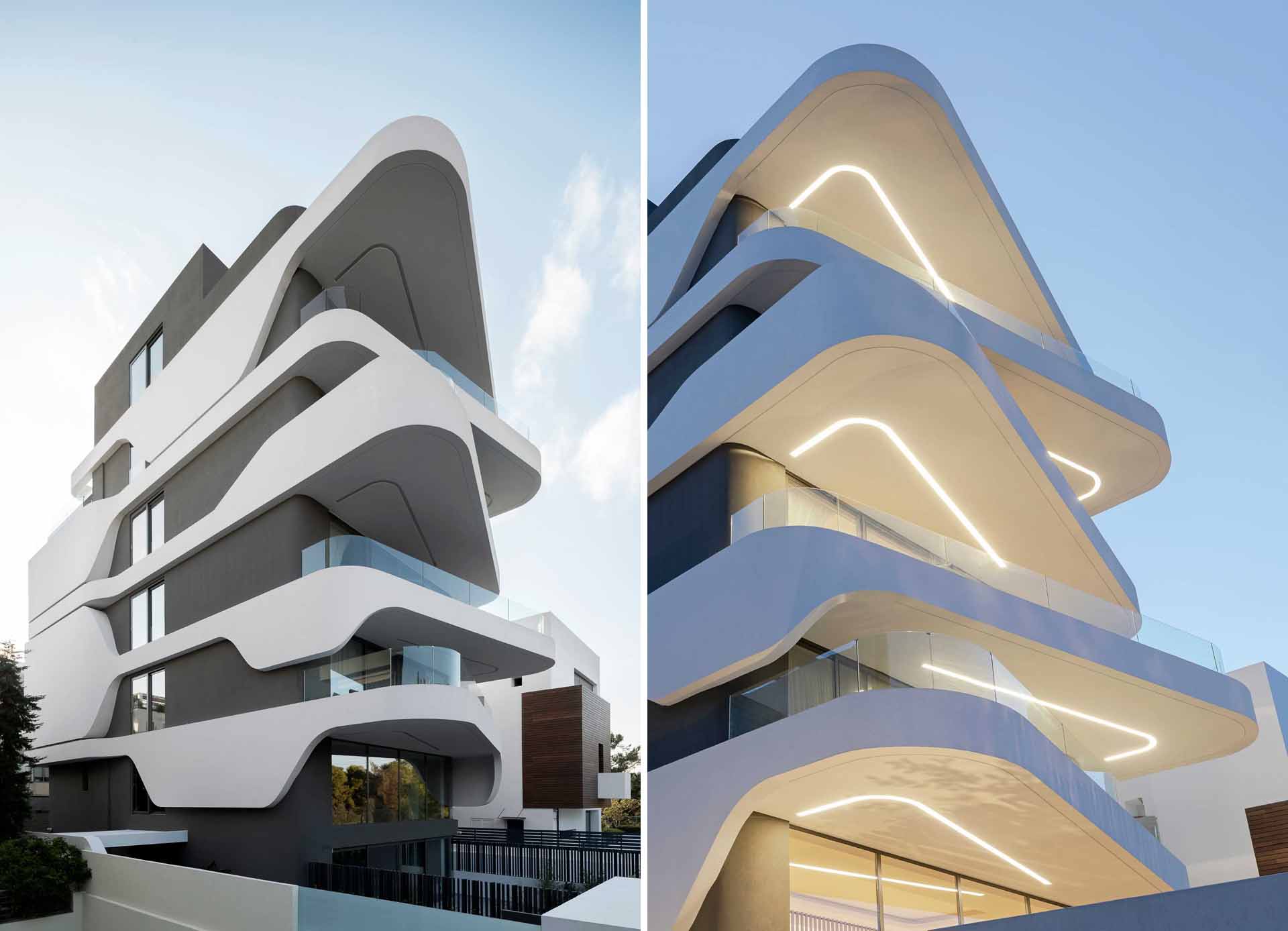 Omniview Design has completed the Golf Apartments, a high-end residential development adjacent to a famous golf course in Glyfada, Greece.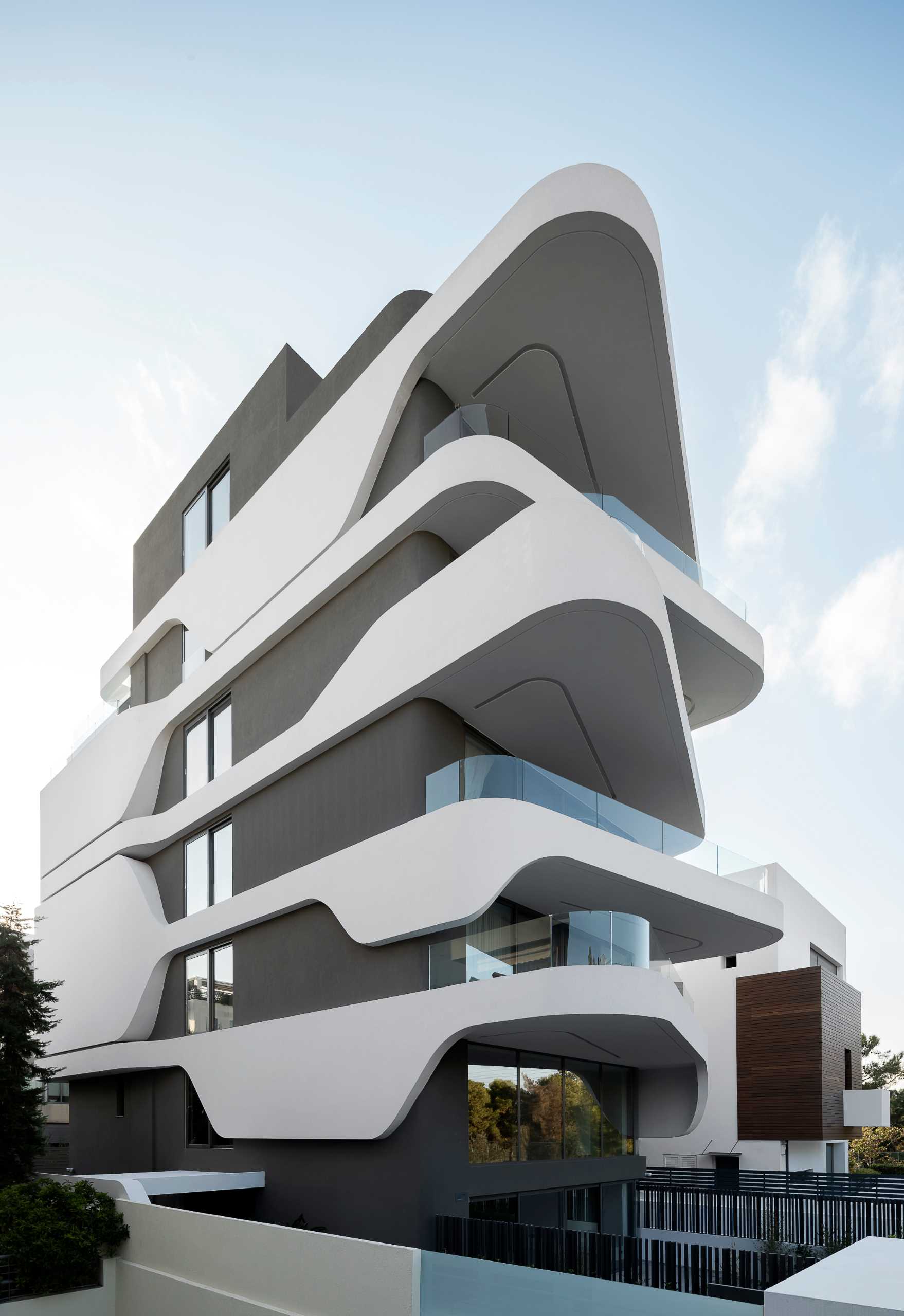 Key to the design of the building are the curvilinear balconies that alternate directions creating a lively facade.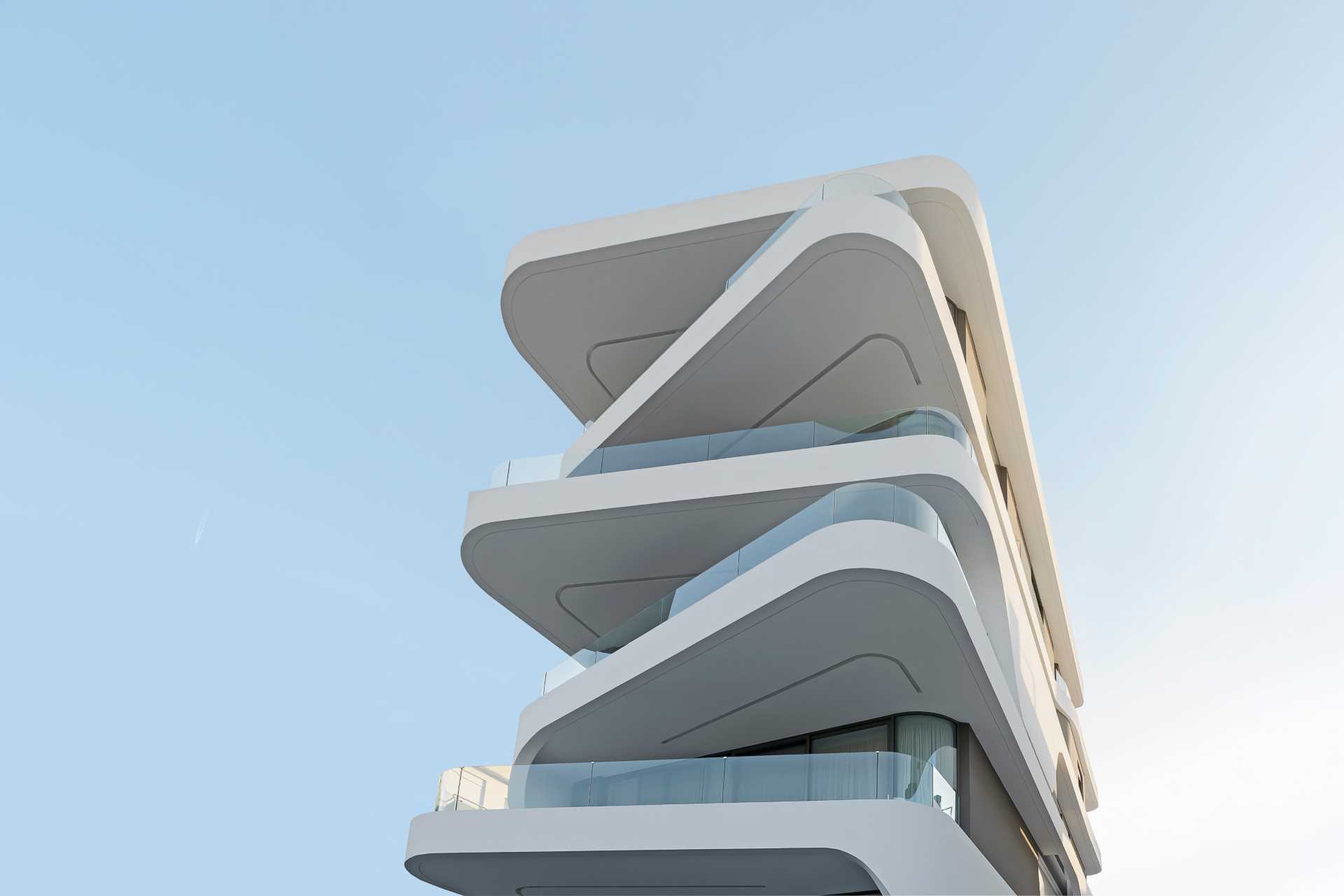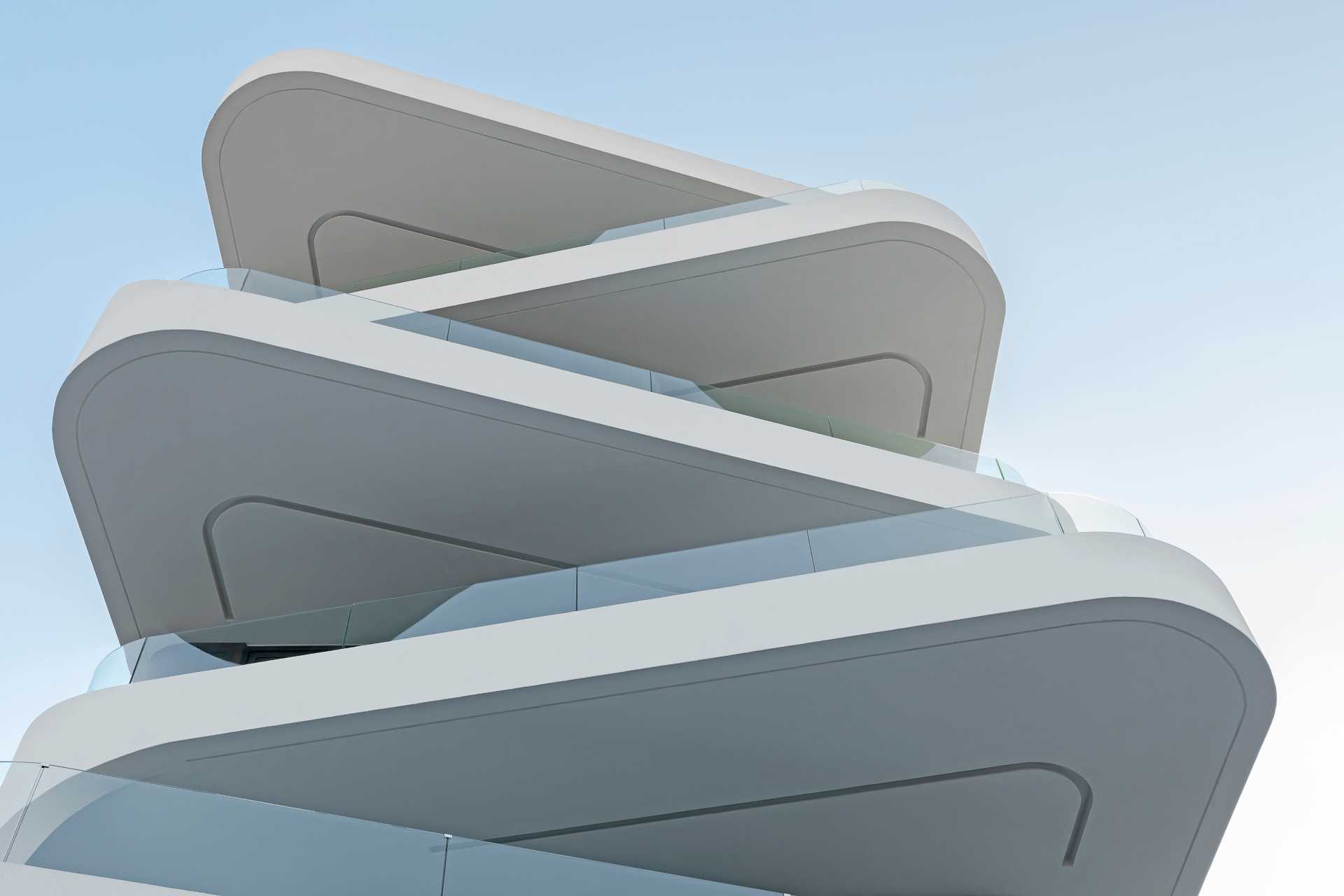 In the evening, lighting is used to highlight the curves of the building as well as the balconies below.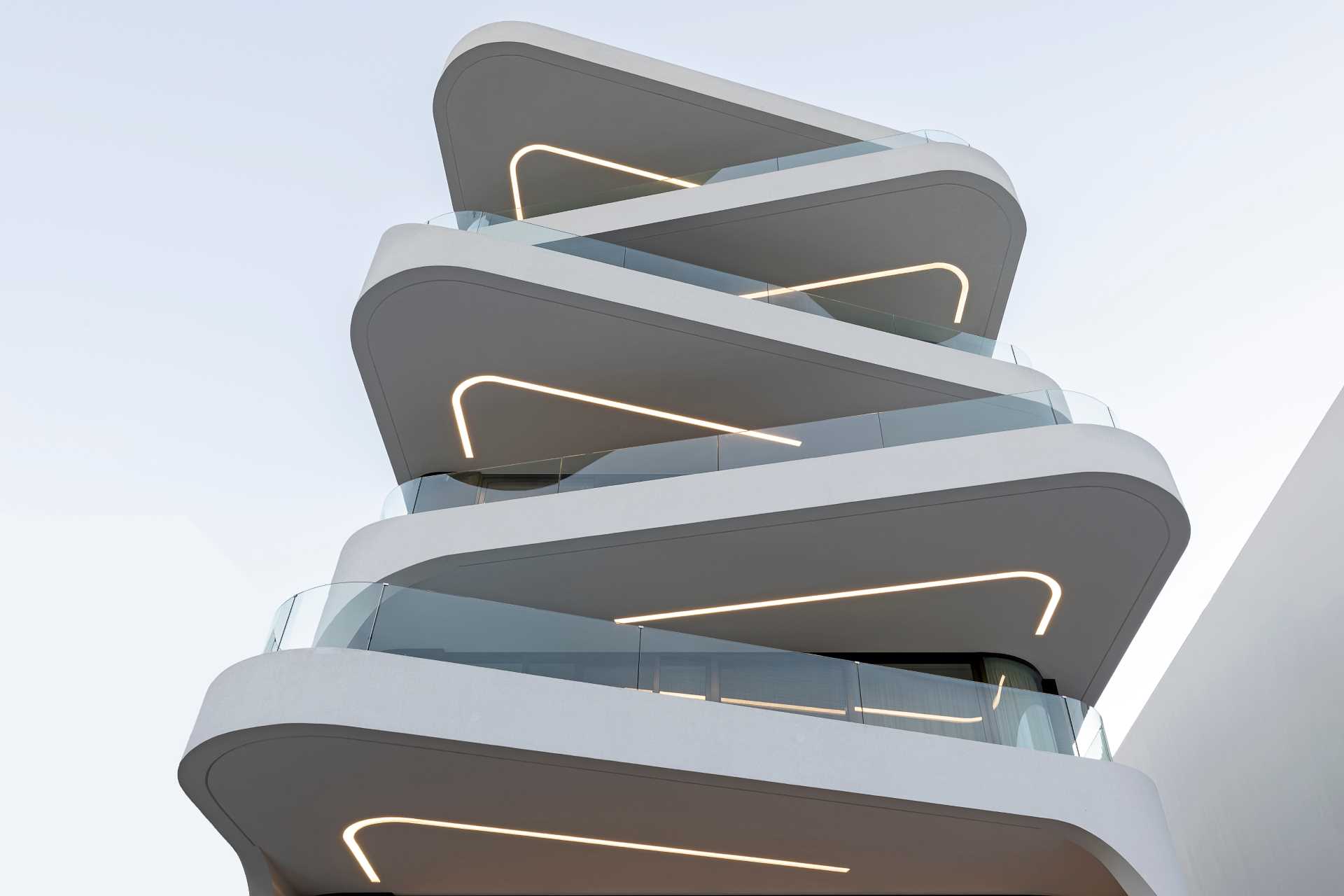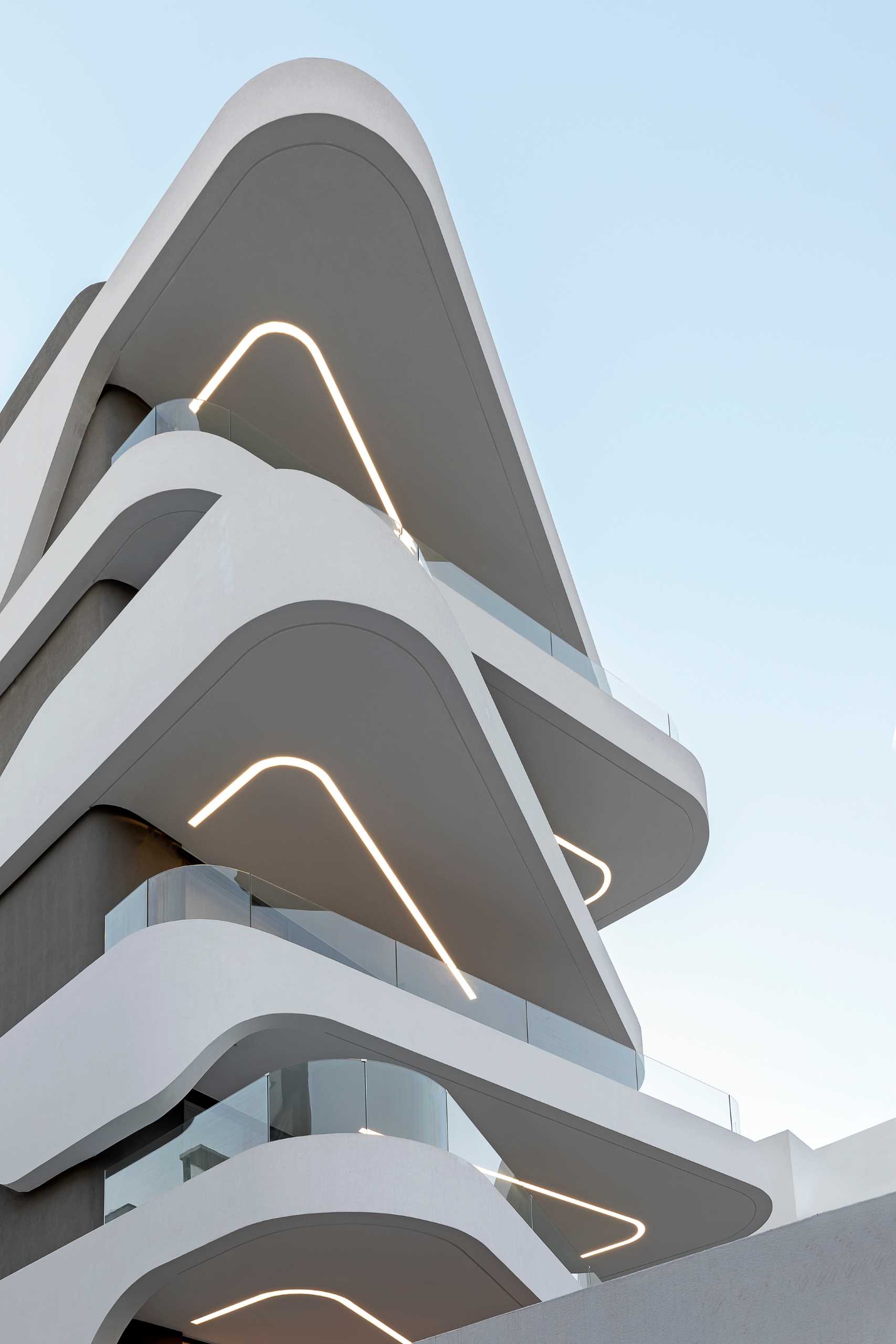 Not only does the lighting accentuate the design, but it also adds a sense of warmth to the building.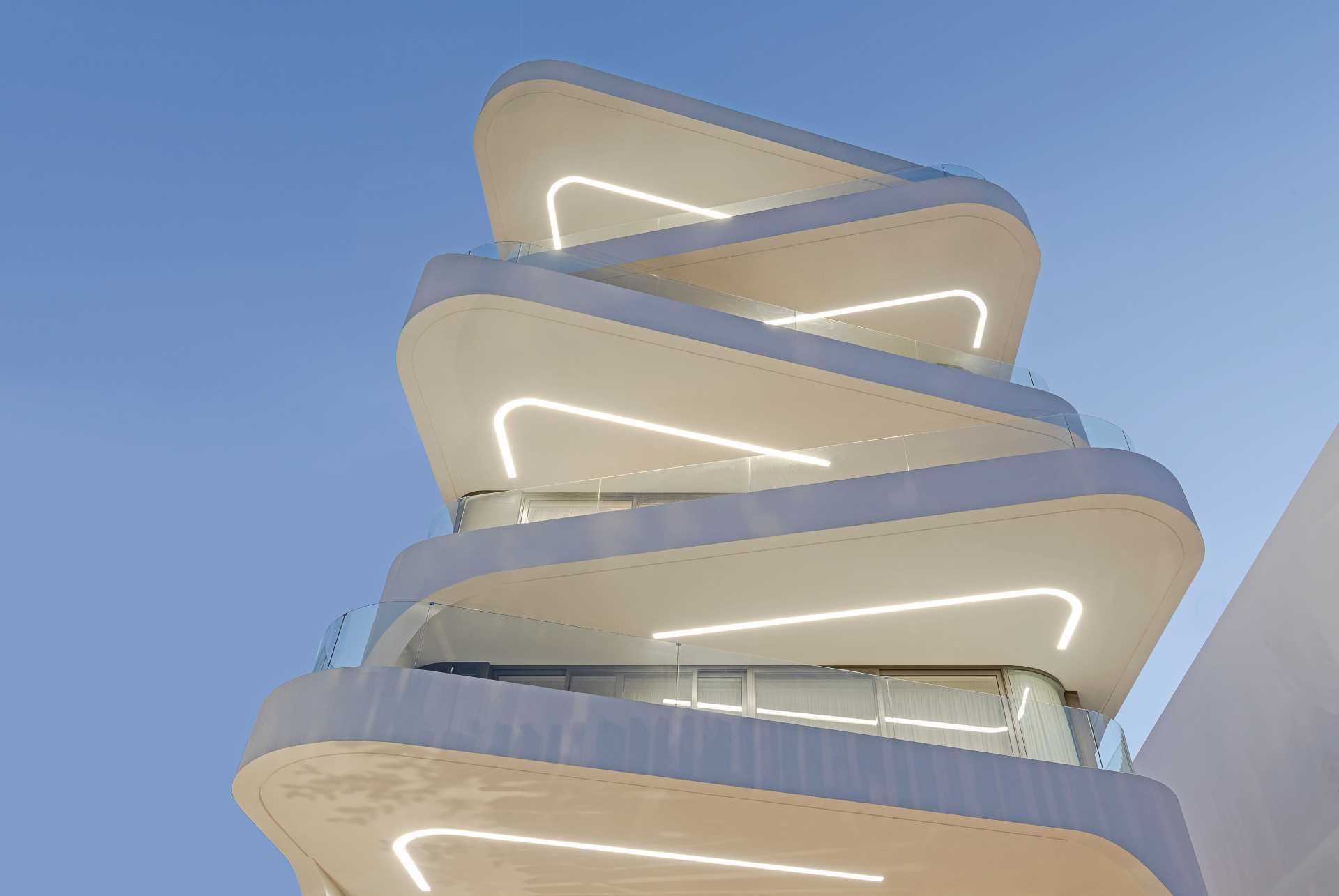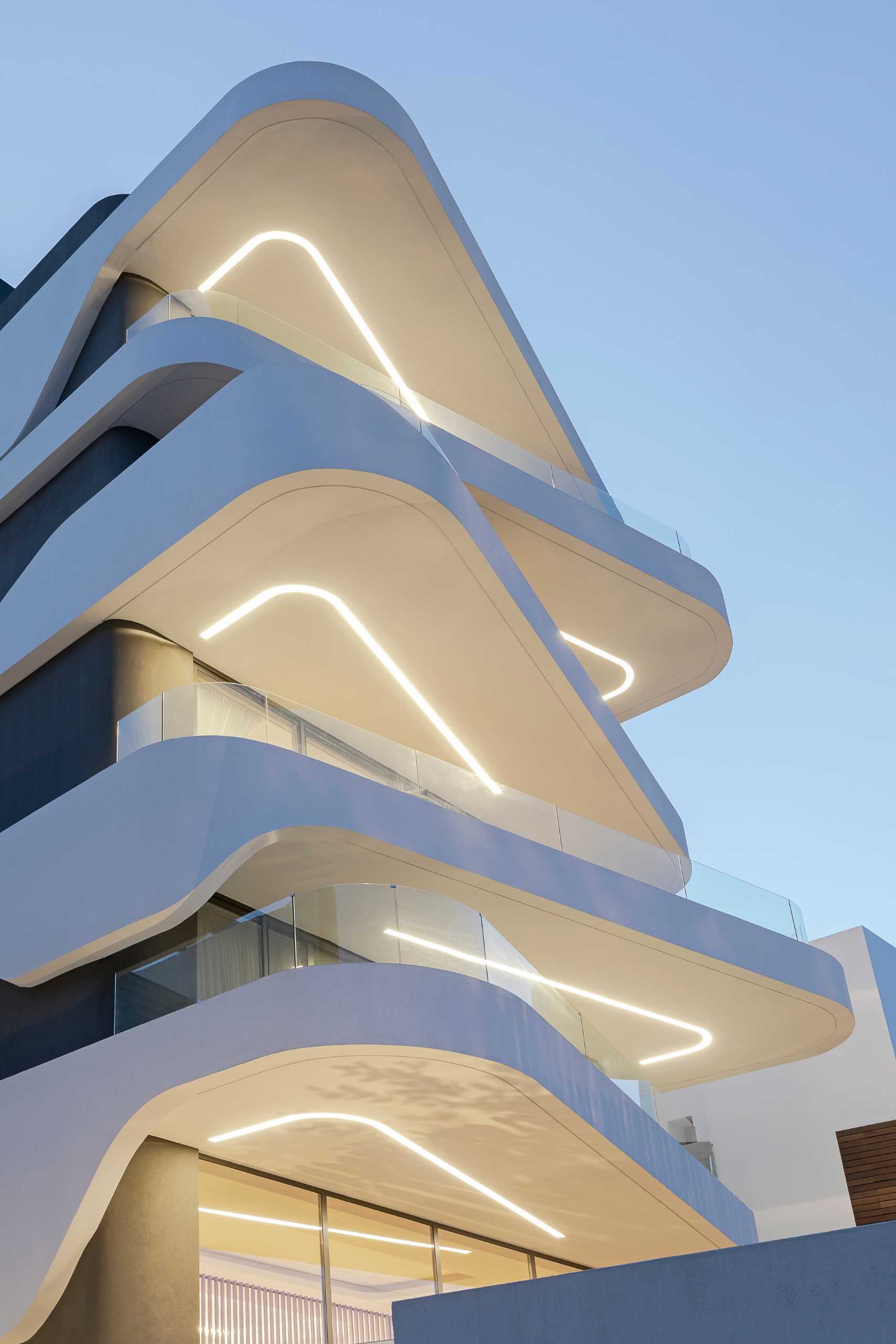 The entry to the building is also lit well, with a path guiding from the front gate to the main door.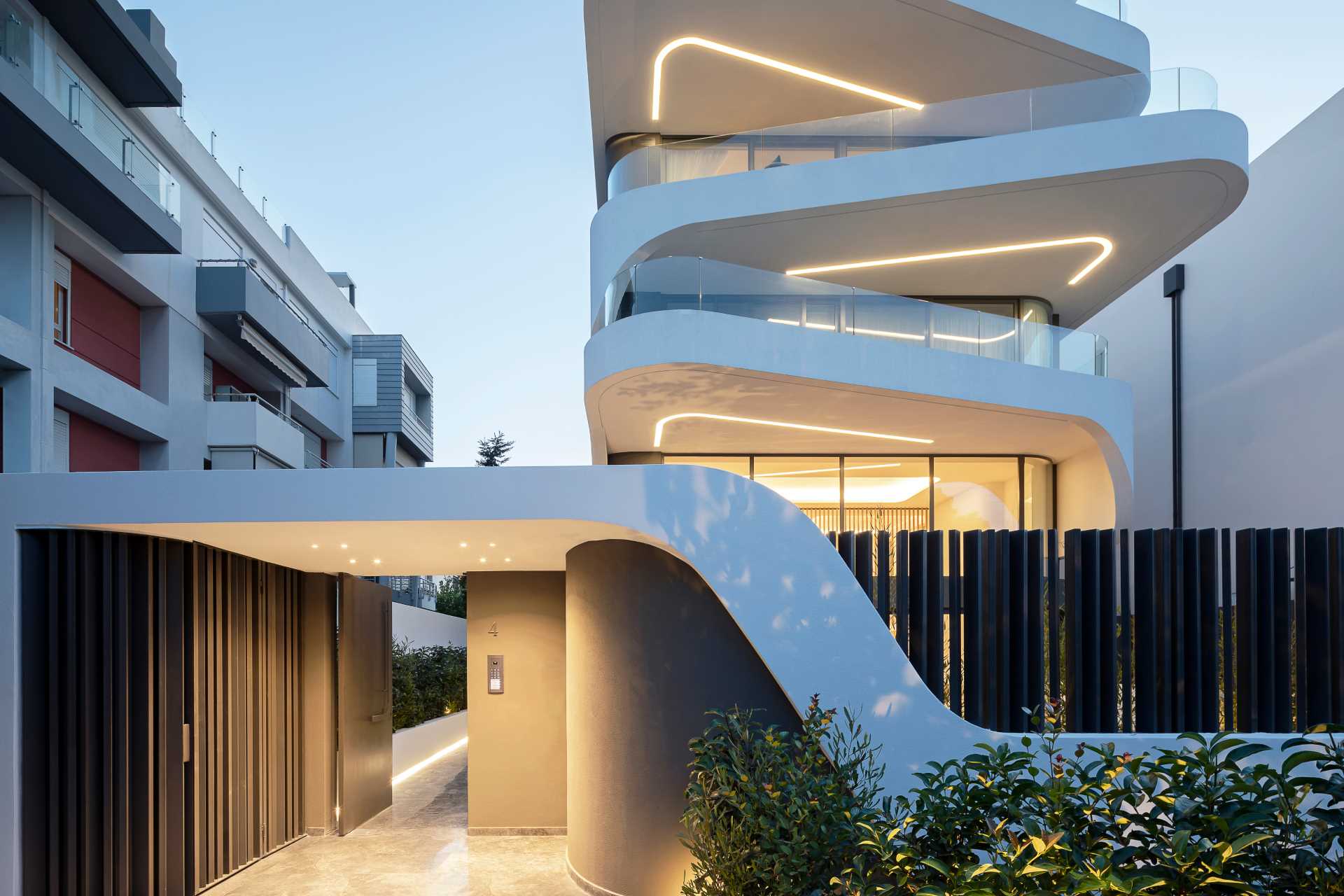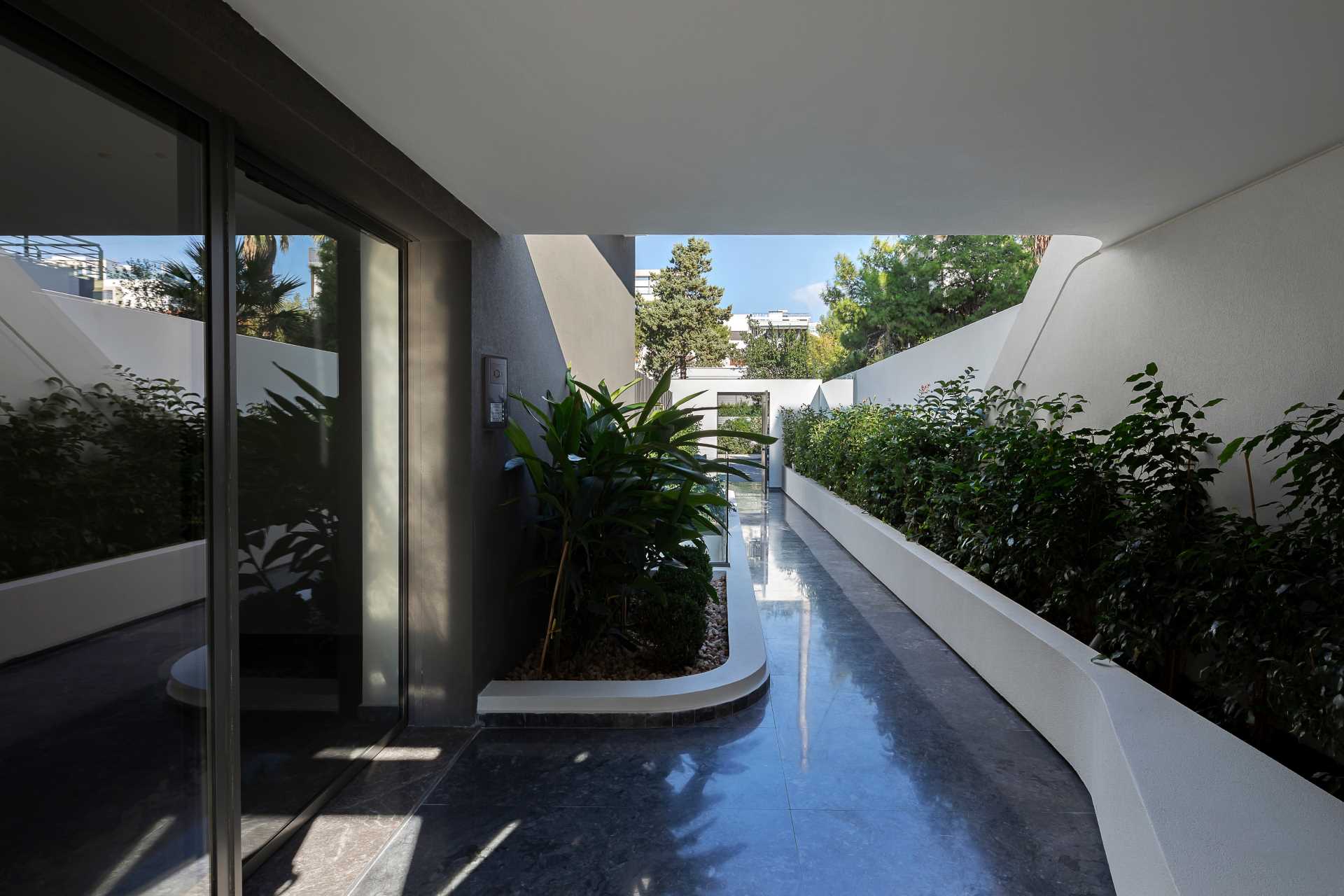 Inside the building, the palette has been kept neutral with wood and glass accents, while a double-height ceiling creates a large open space that can be used as a living room.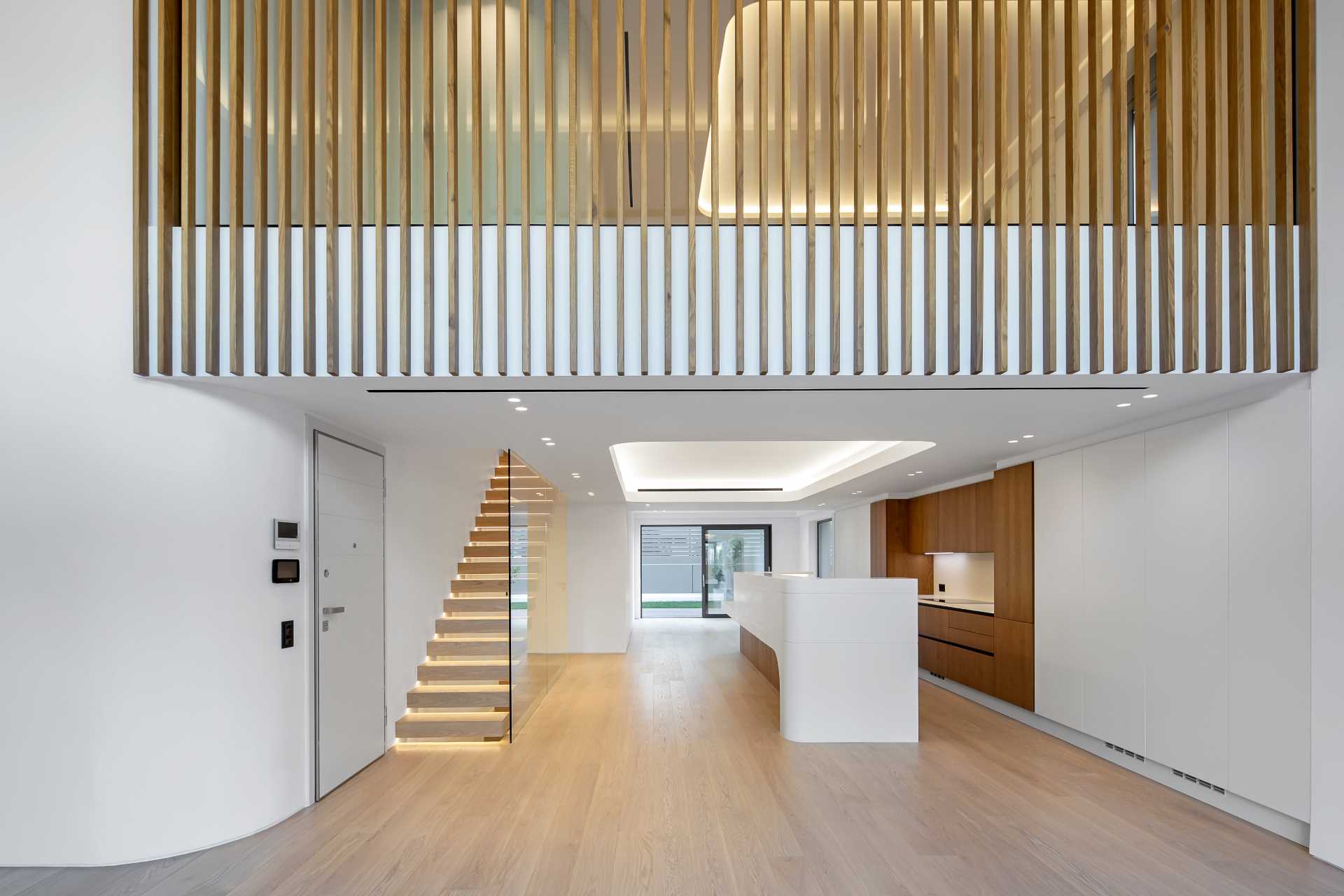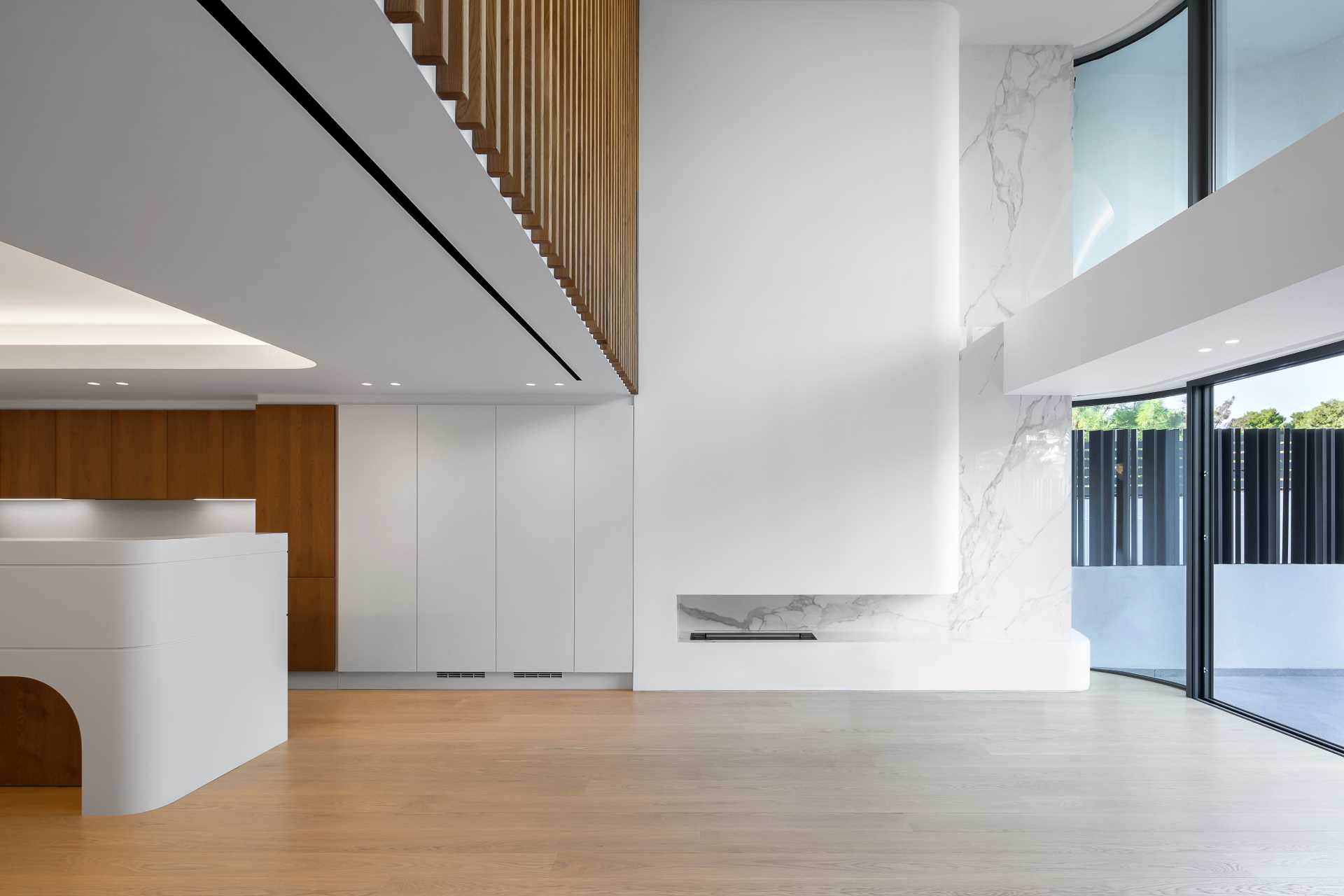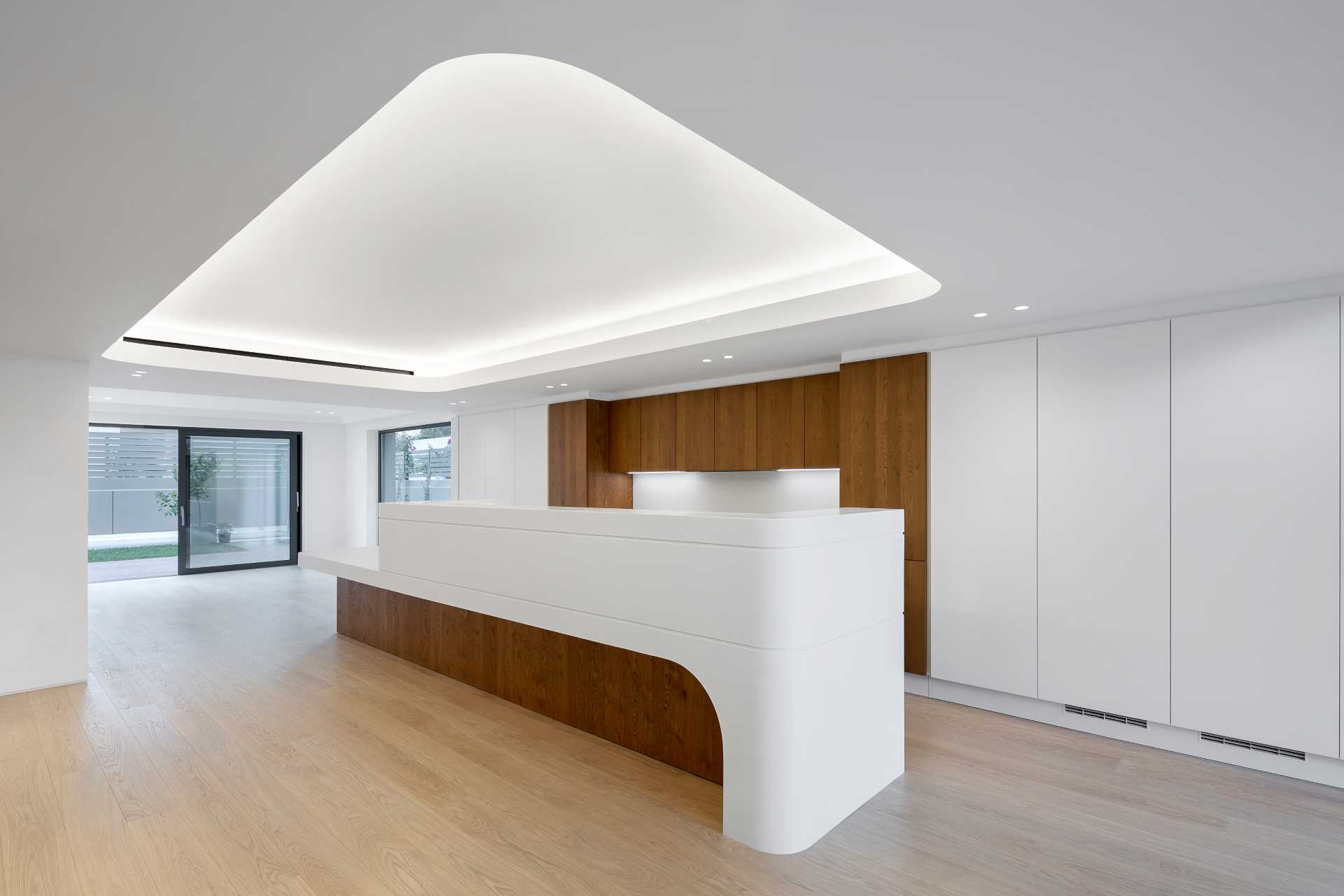 Photography by Panagiotis Voumvakis | Design: Omniview Design | Principal Architect: Dimitri Tsigos | Project Architect: Thaleia Stergiou | Design Team: Ioanna Iliadi, Afroditi Maragkou, Danai Diou, Christina Tsakiri, Lina Kazolea, Katerina – Christina Anastasopoulou | Construction Architect: Thaleia Stergiou, Ioanna Iliadi, Afroditi Maragkou, Stelios Koukiasas | Structural Study: Paul M. Savvas | Mechanical Study: George Karvounis