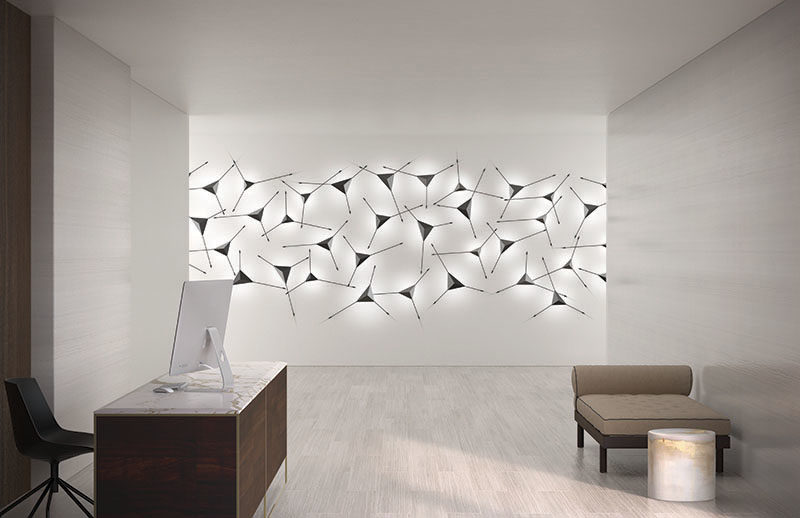 Lighting design firm SONNEMAN – A Way of Light, has created Abstract, a modern wall sconce that combines light and art.
The design of the sconce allows the indirect LED illumination to be reflected on a wall or ceiling from a prism-shaped reflector that hovers over the surface on thin rods extended in tension from each of the three triangular corners.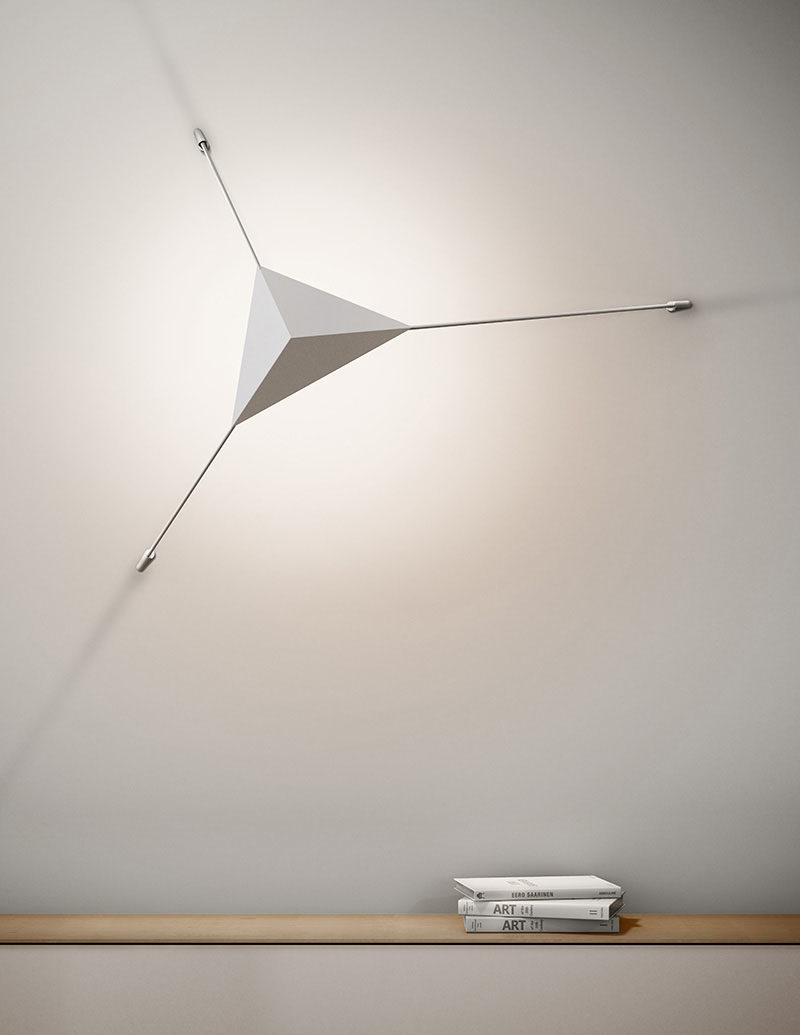 ---
The wall sconces can stand alone, or be arranged into a unique, abstract surface sculpture that provides illumination and interest to a room.
---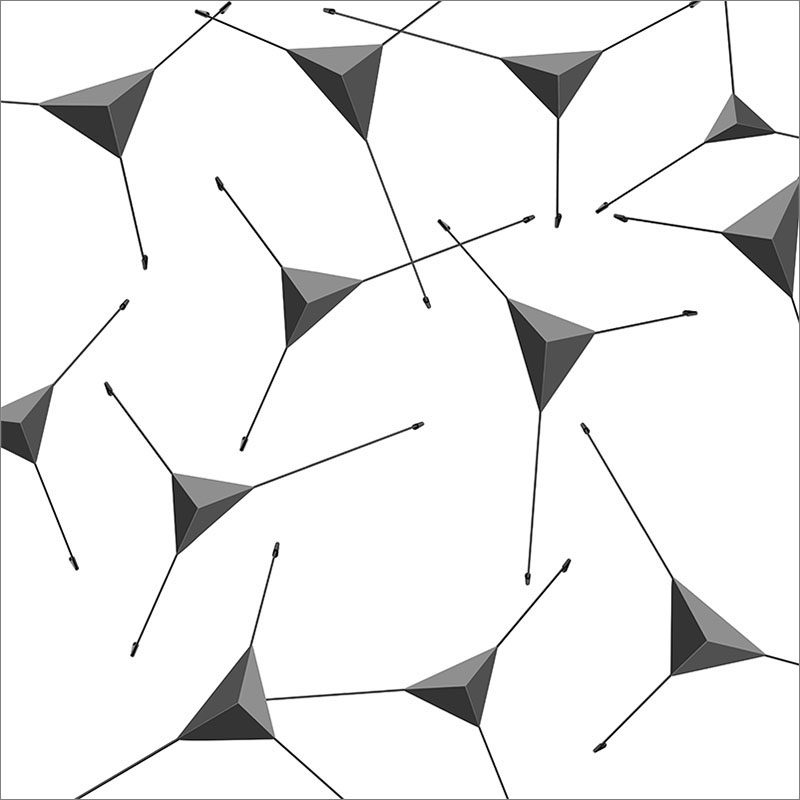 ---
Get the contemporist daily email newsletter – sign up here