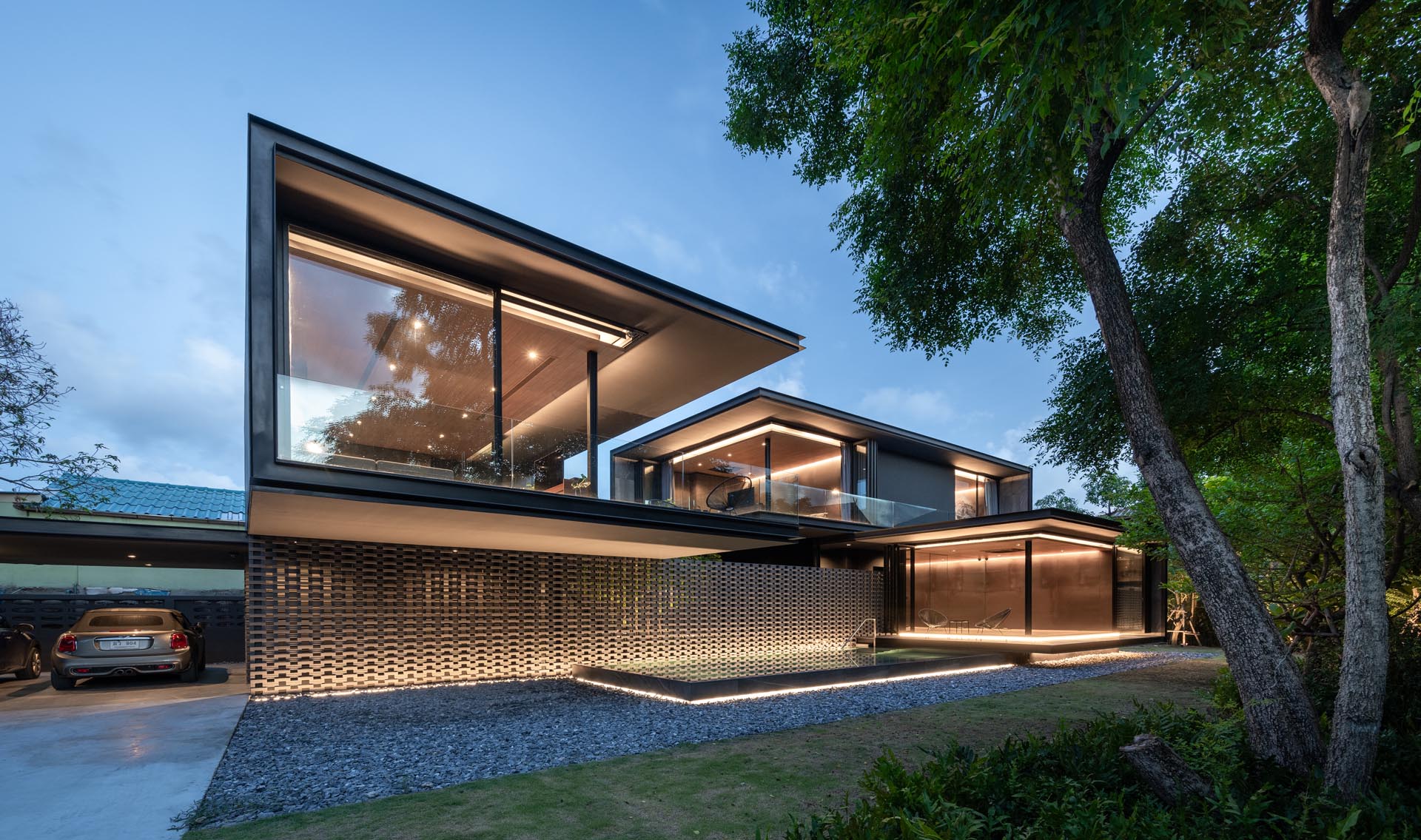 Lighting is a key element in the design of this modern house in Bangkok. Recently completed by Thai architecture firm WARchitect, the house has clean lines that are accentuated by the use of lighting.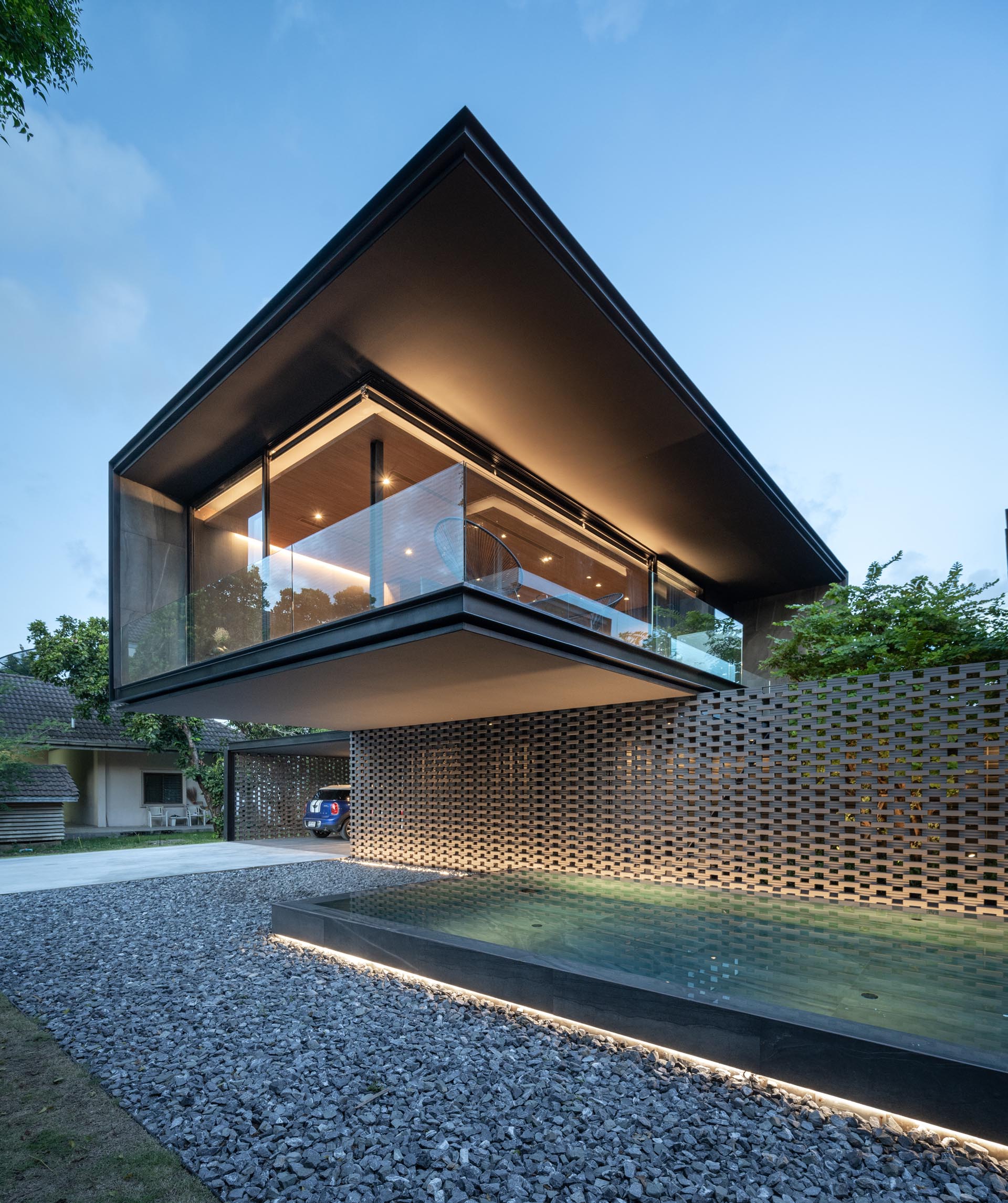 The lights have been used to highlight the straight horizontal lines of the house, with the lighting being featured both on the exterior and interior of the home.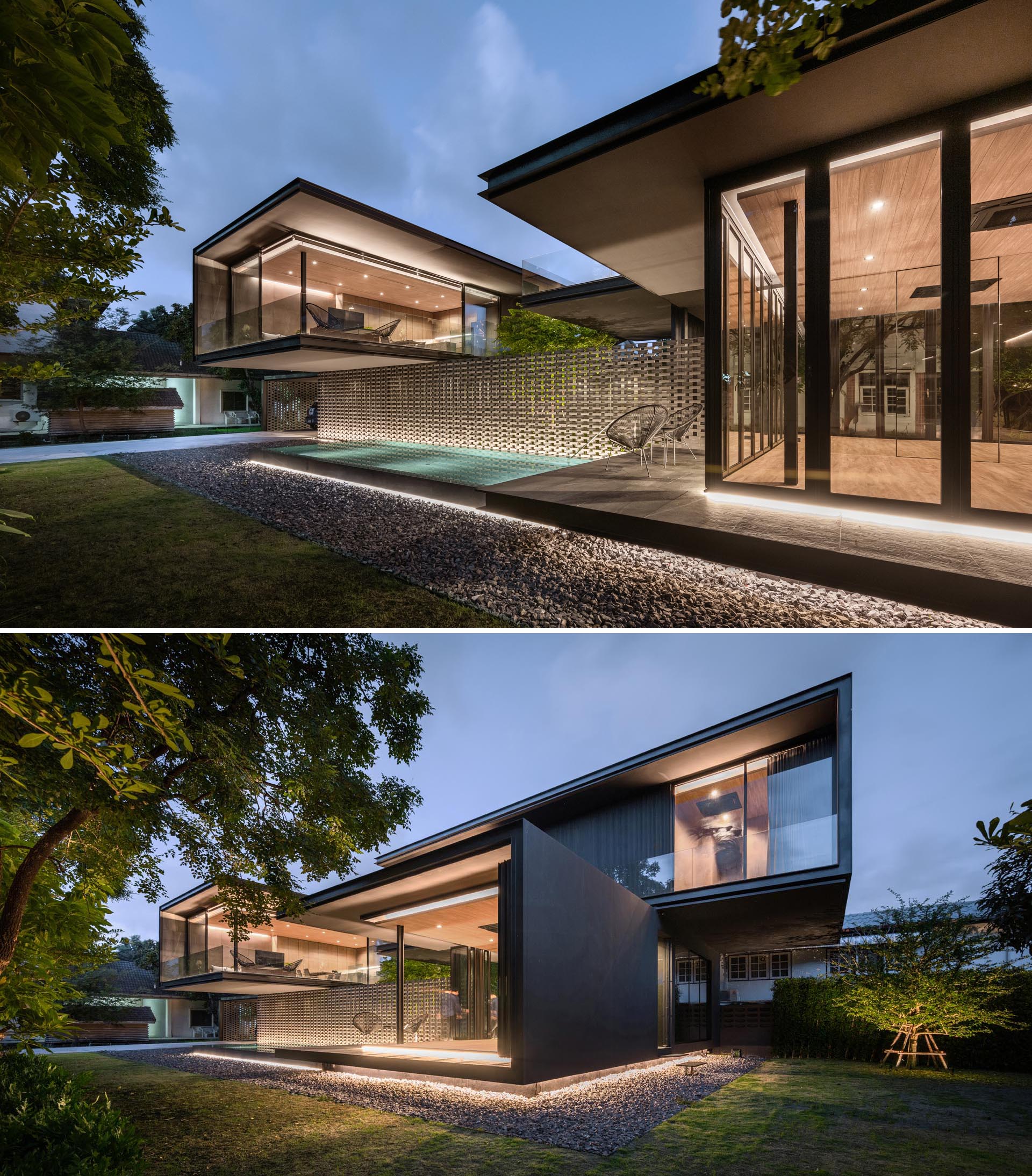 The exterior lights are tucked away by the foundation of the home, while interior lighting is featured at both the floor level and the ceiling, depending on which room you're looking at.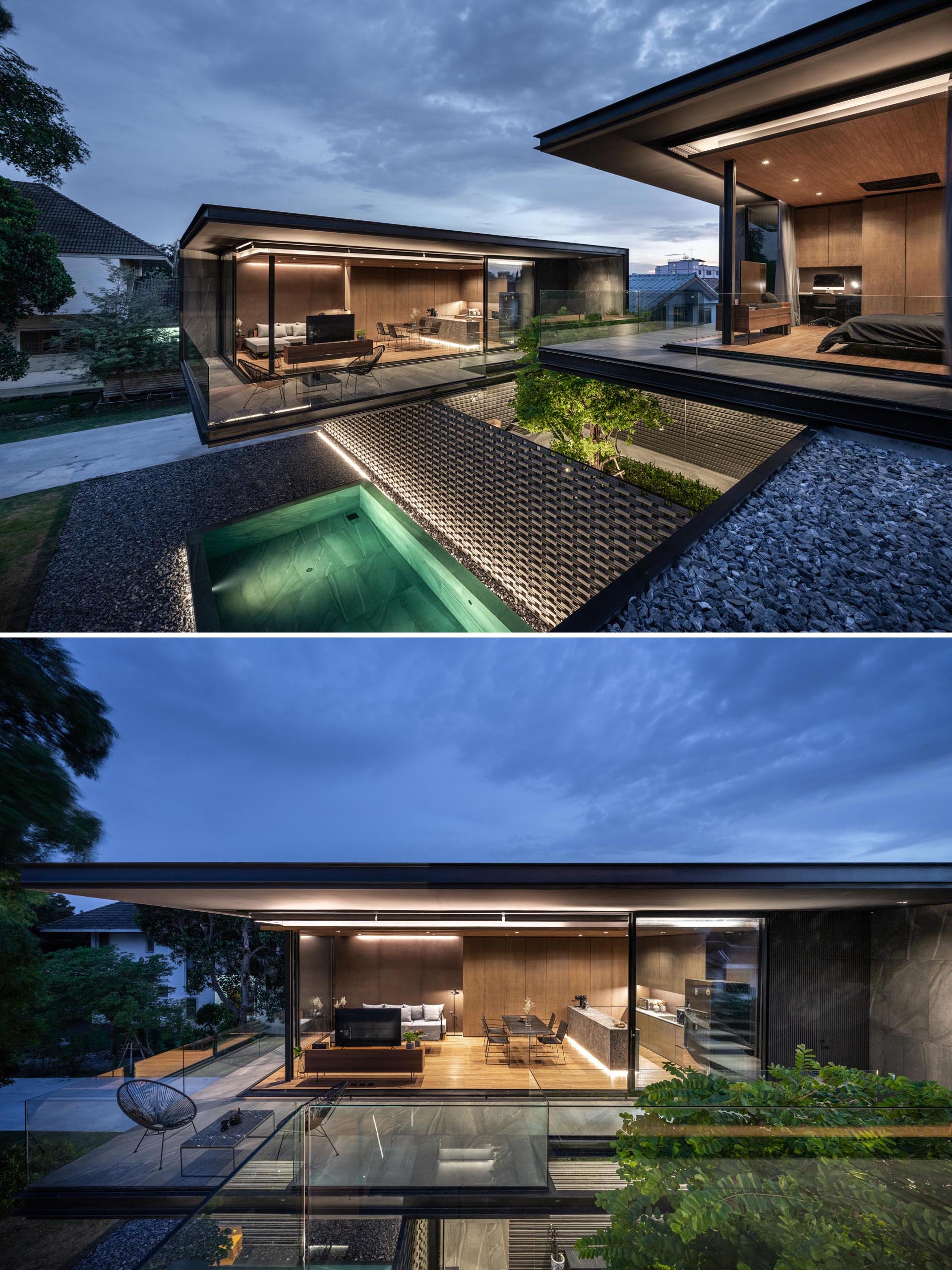 Photography by Rungkit Charoenwat