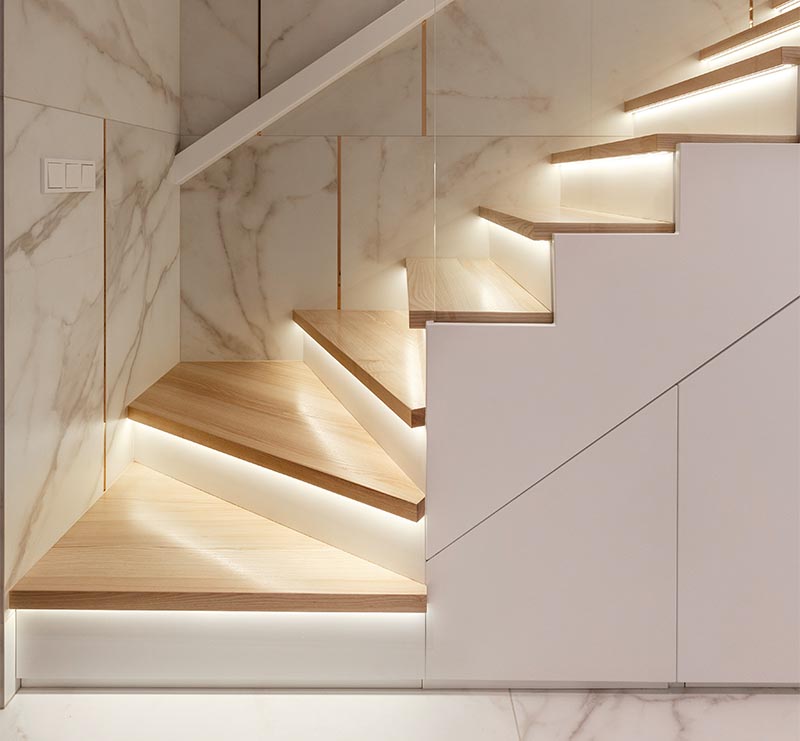 Ukrainian architecture and interior design firm SVOYA studio, has completed the design of a home for their clients, and as part of their project, they designed a staircase with lighting under the edge of the stair treads.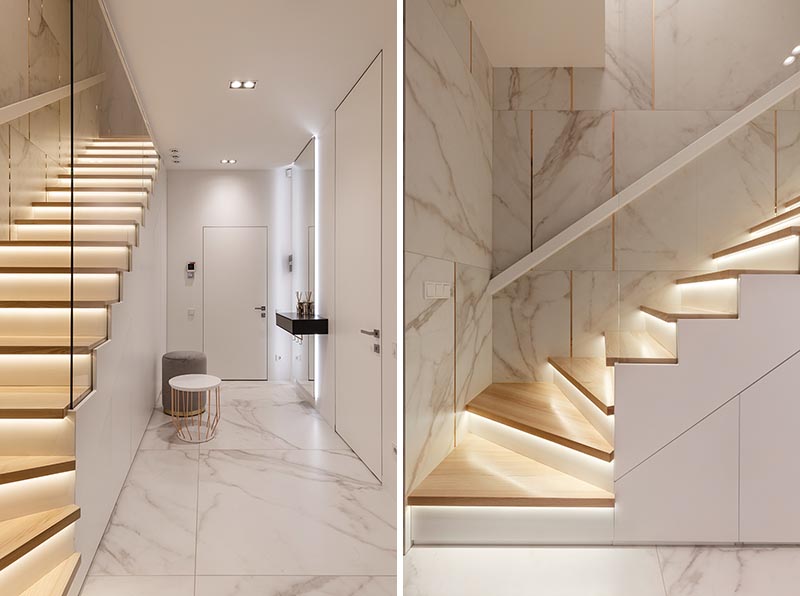 The wood stair tread has an overhang (or nosing) that extends past the riser, allowing room for a thin strip of LED lighting to be attached underneath.

By including this lighting element in the design of the stairs, the homeowners can easily use the stairs and see where they're going, whether it's daytime or nighttime.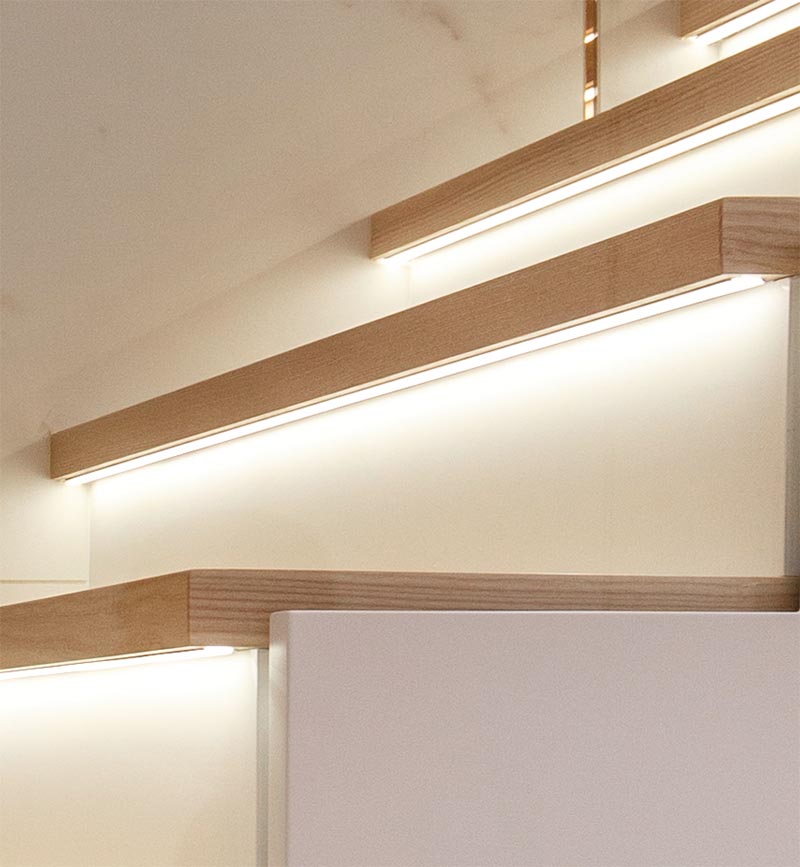 Photography by Alexander Angelovskiy