Furman + Keil Architects has designed a new home located in Spicewood, Texas, that uses limestone as a feature material throughout the home.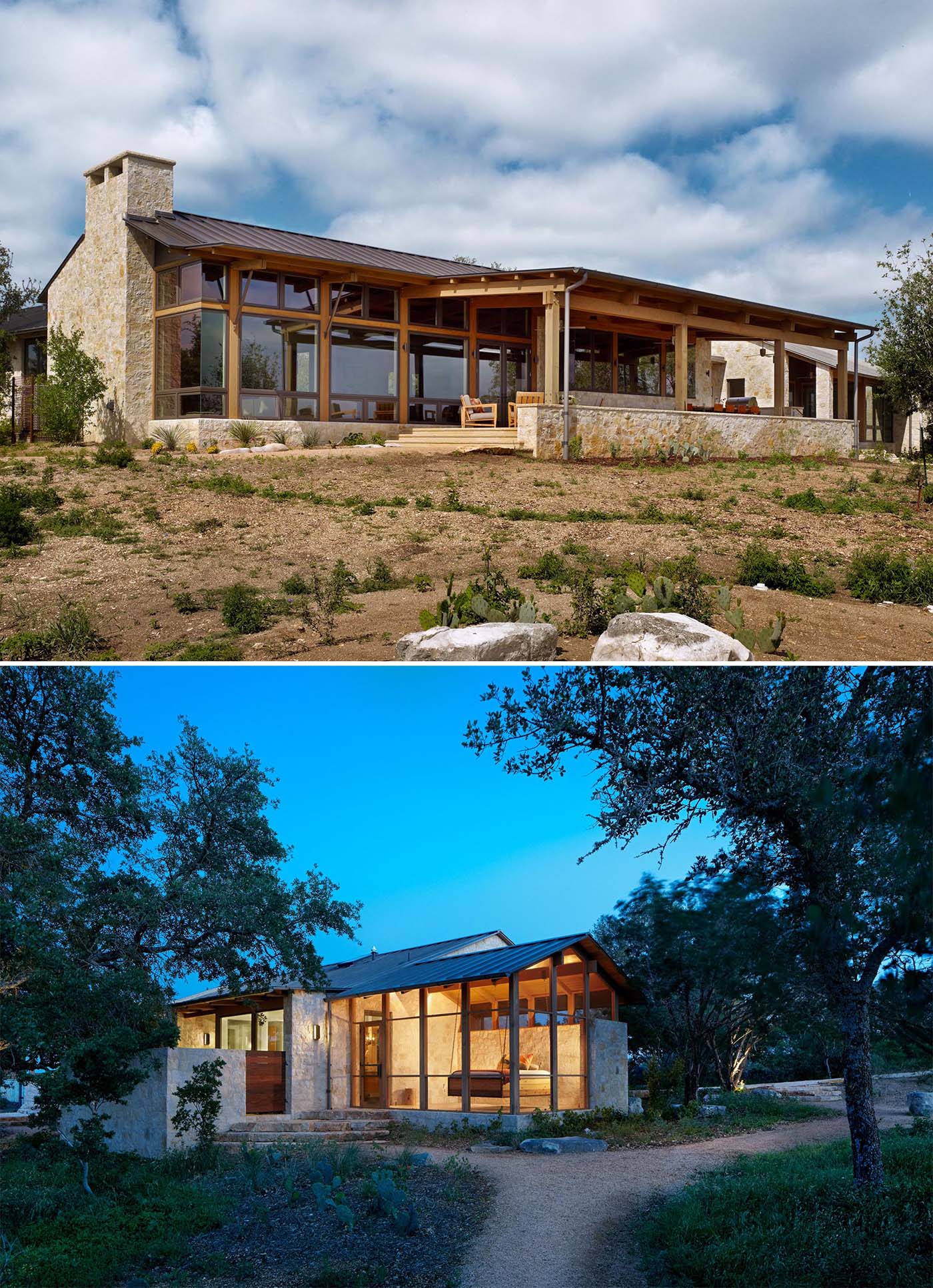 Made up of a few different buildings, including a main house and a guest house, the home includes stone walls, a metal roof, and black window frames.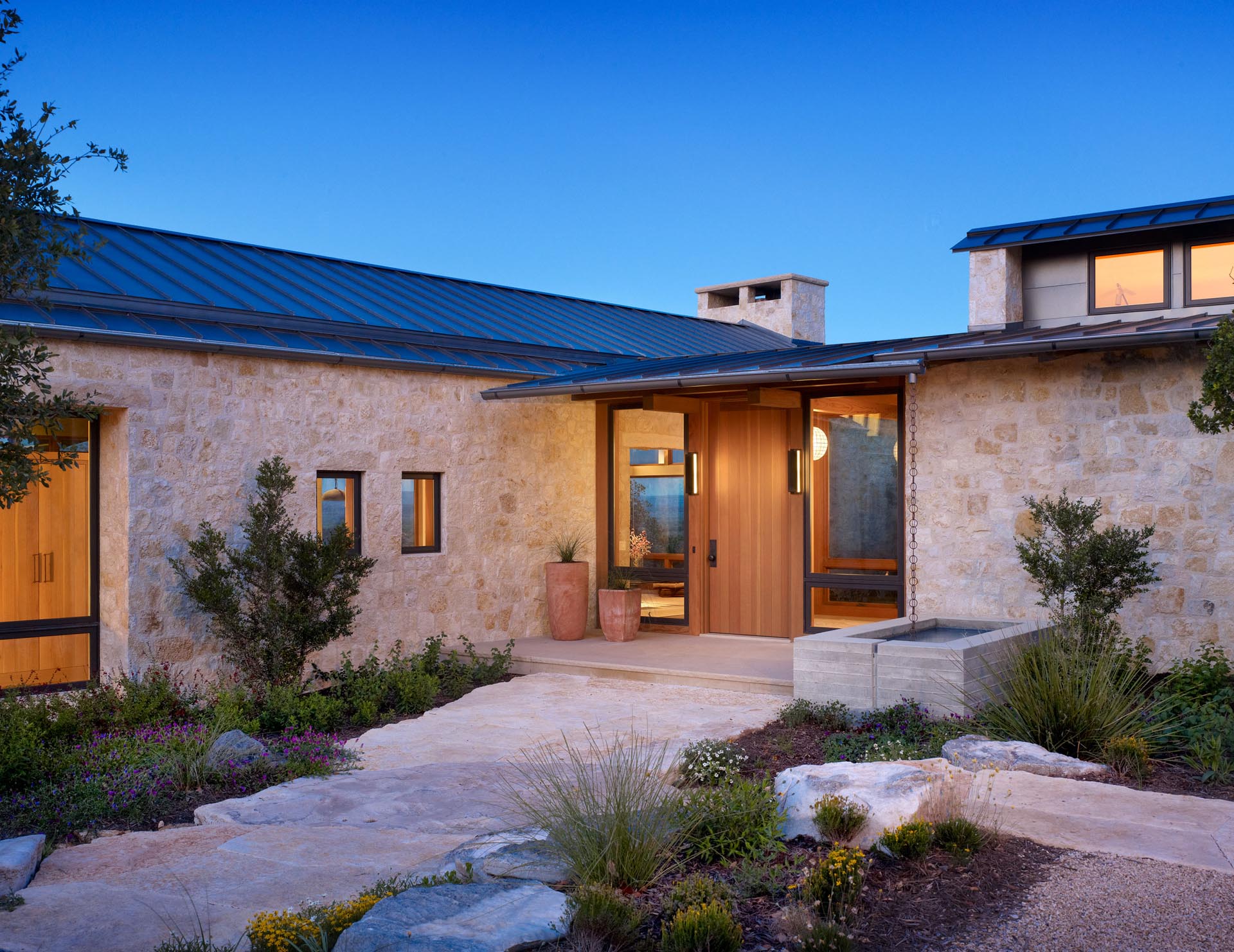 The limestone walls on the exterior of the house also continue through to the interior, like in the living room, where the stone wall surrounds the fireplace and provides a textural element to the space.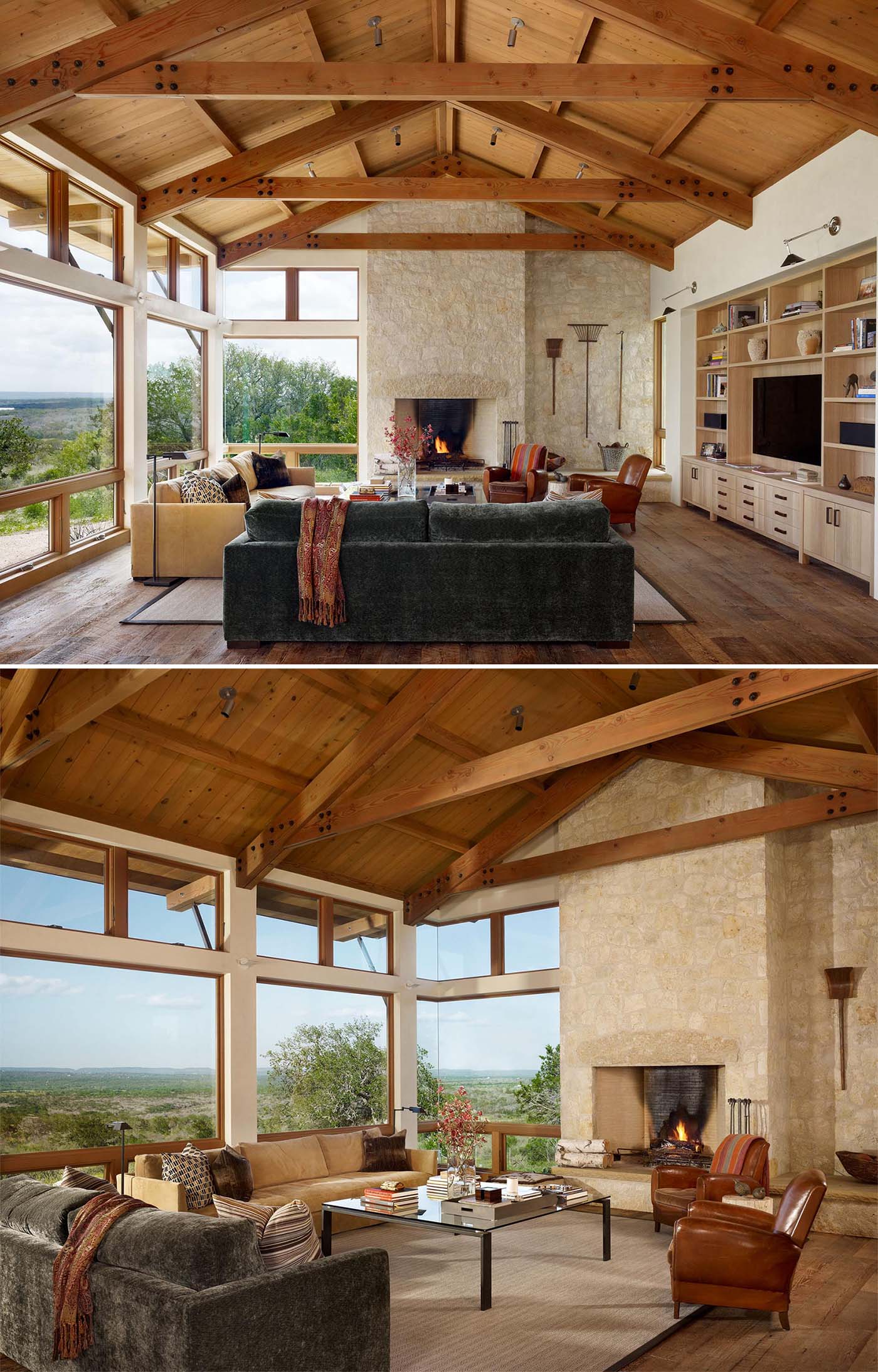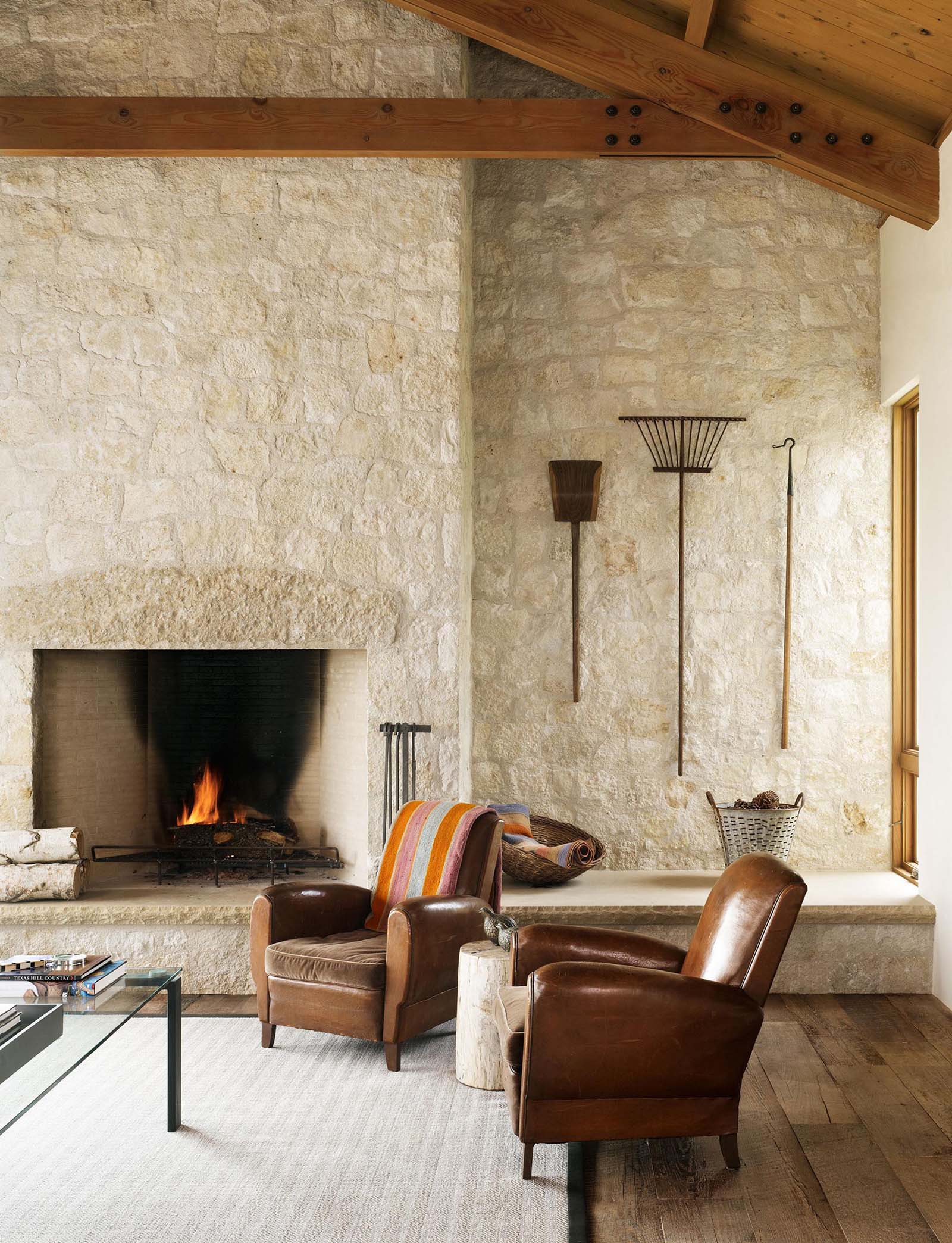 Separating the living room and the kitchen is the dining area. The kitchen is defined by the painted wood-clad building inside the larger main volume, while a separate bar area is located in the hallway.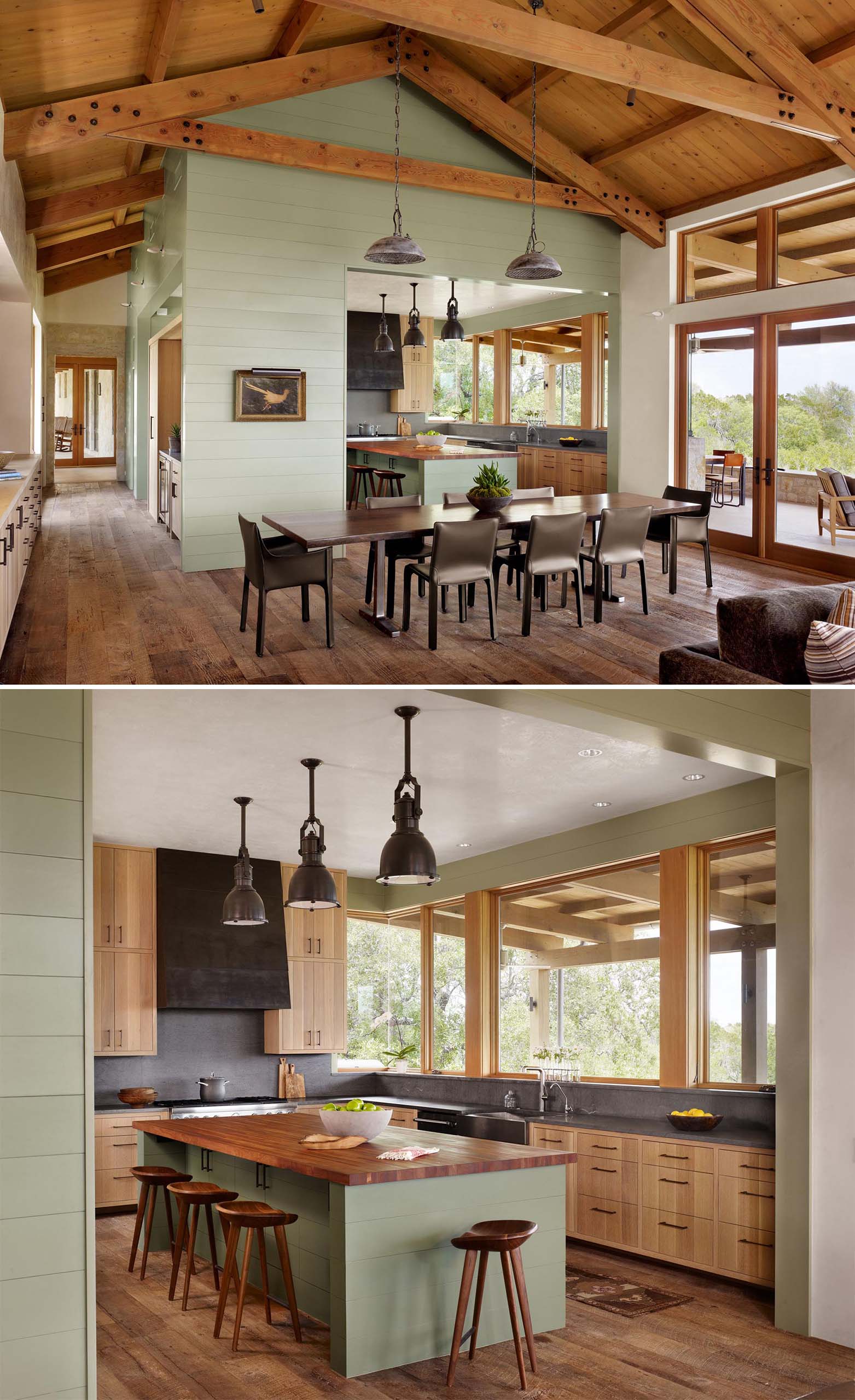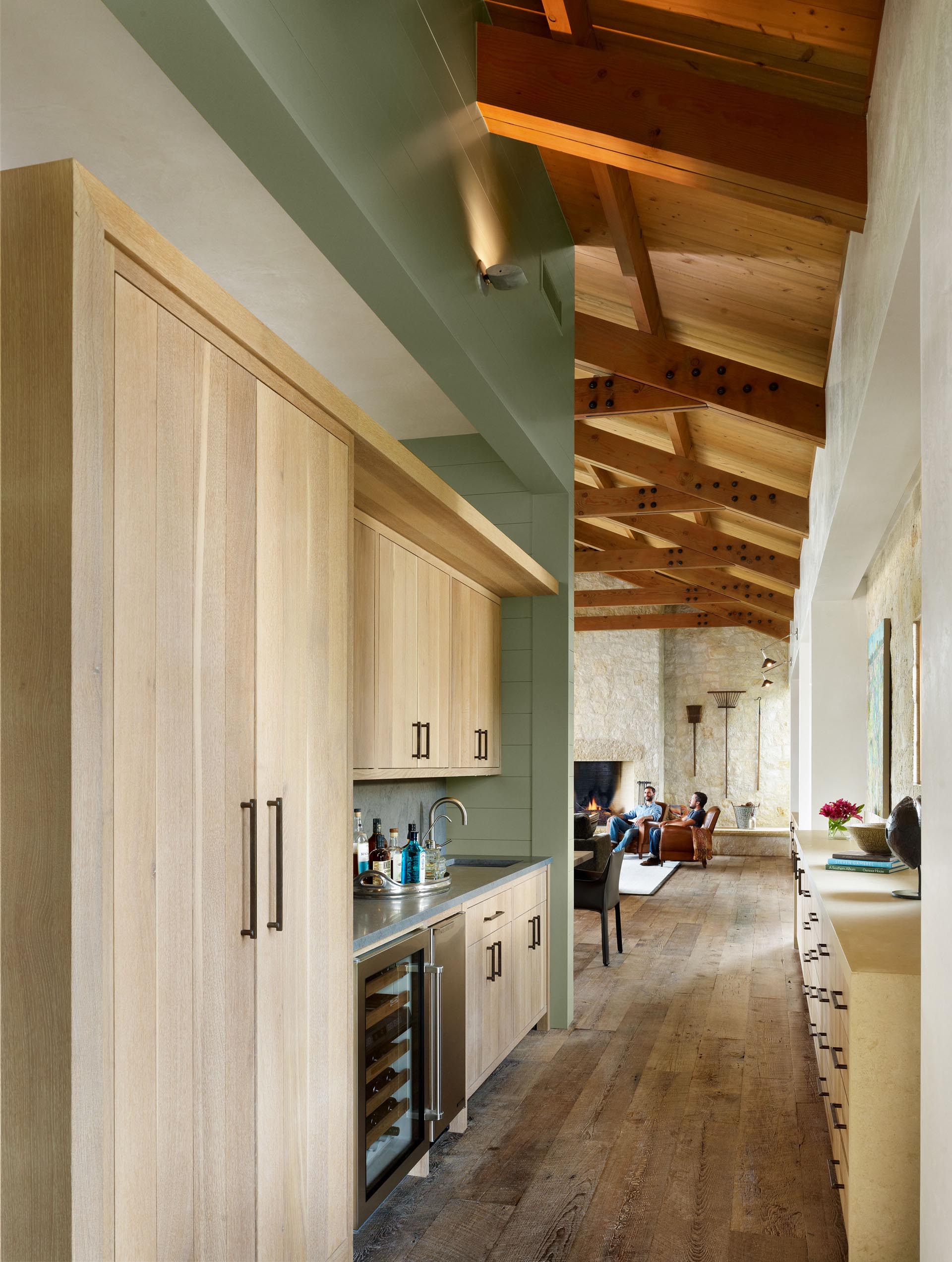 The primary bedroom features a vaulted ceiling, a bed that's recessed into the wall, and wood-framed windows.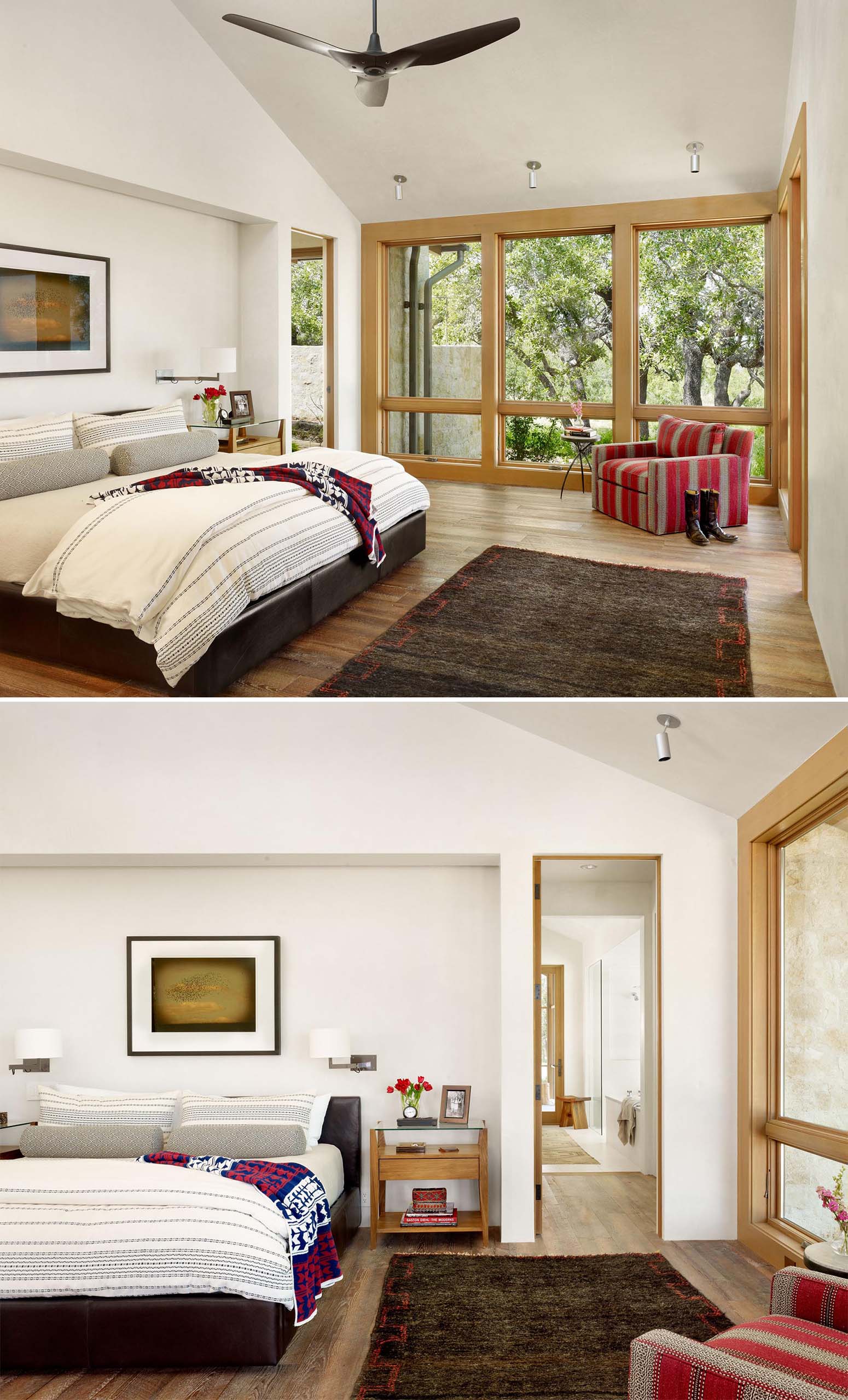 Located off the primary bedroom is a walk-through bathroom that includes a wood vanity that runs the length of the wall, as well as a built-in bathtub and a walk-in shower with an oversized shelving niche.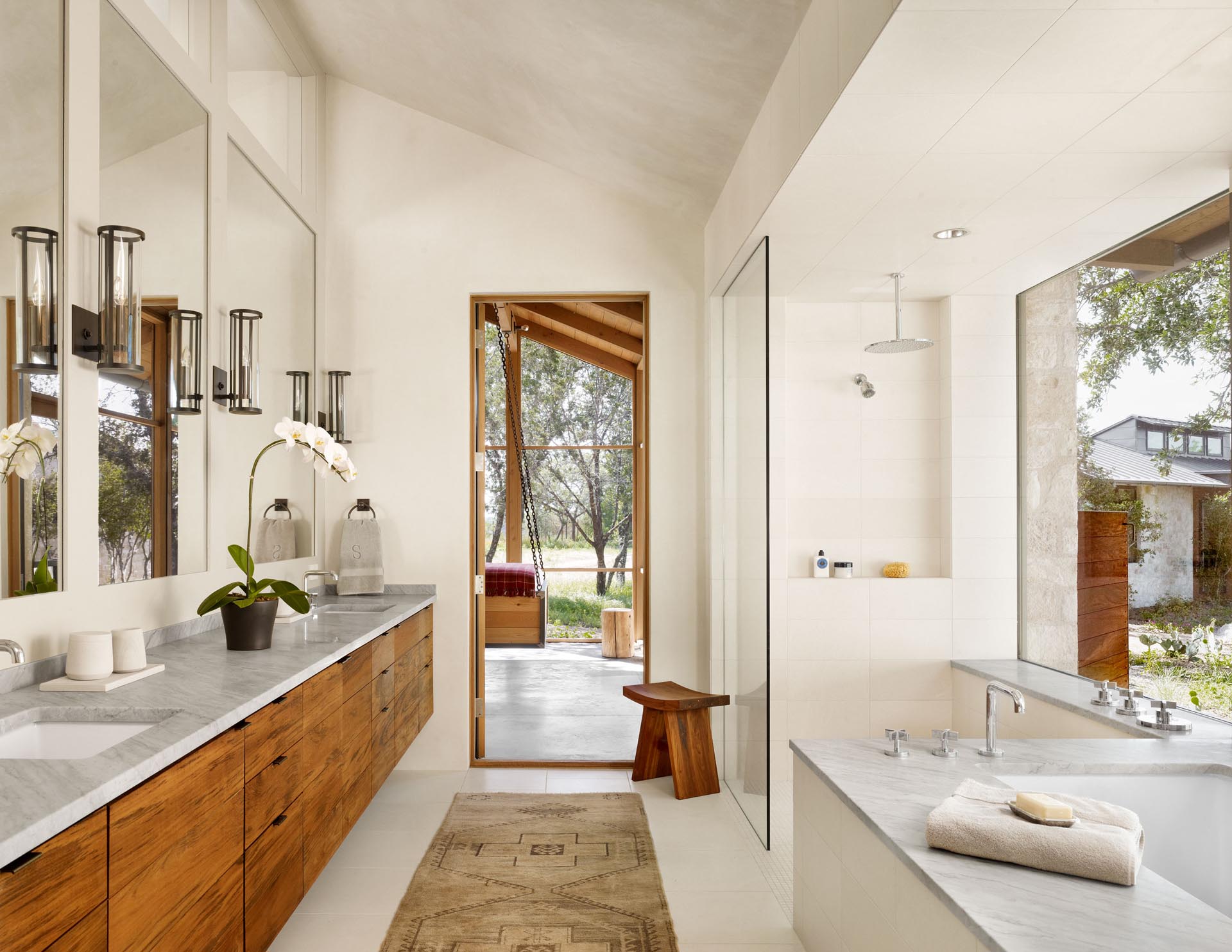 Outdoor spaces are covered to provide shelter from the elements.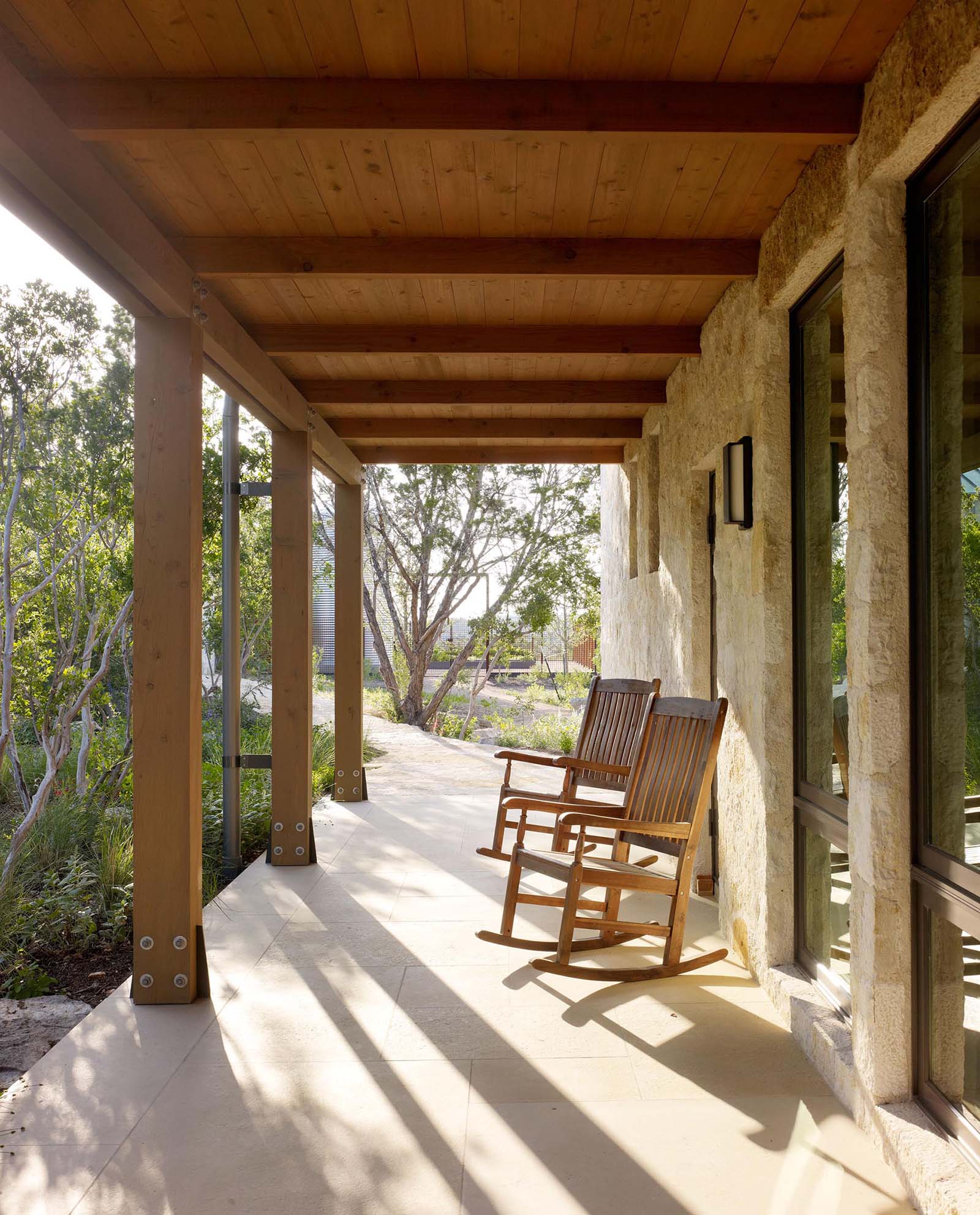 The ranch also includes a guest house by the pool. Limestone has also been used for the exterior walls.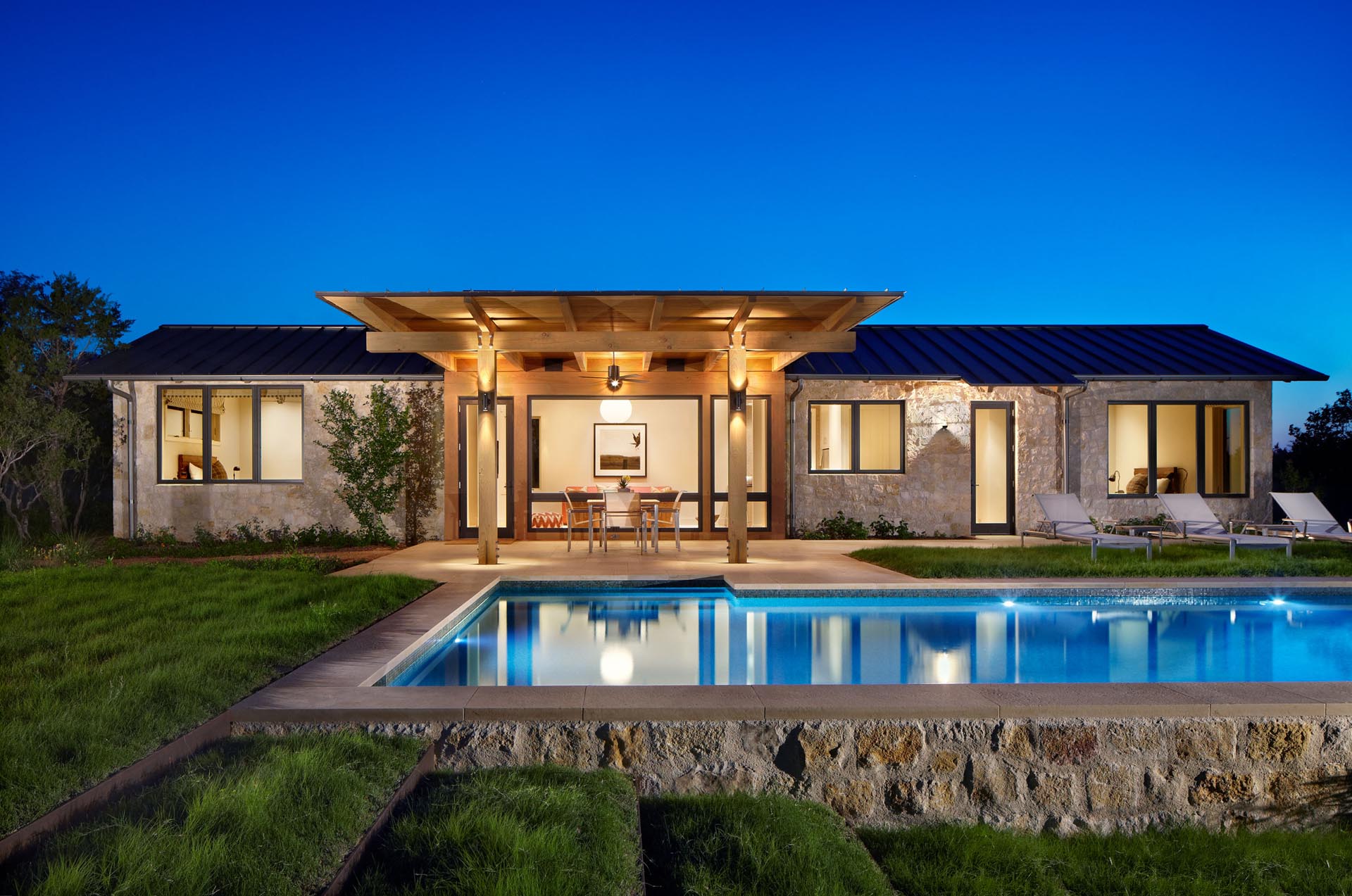 Inside the guest house, there's an open-plan living room and kitchen, two bedrooms, and bathrooms.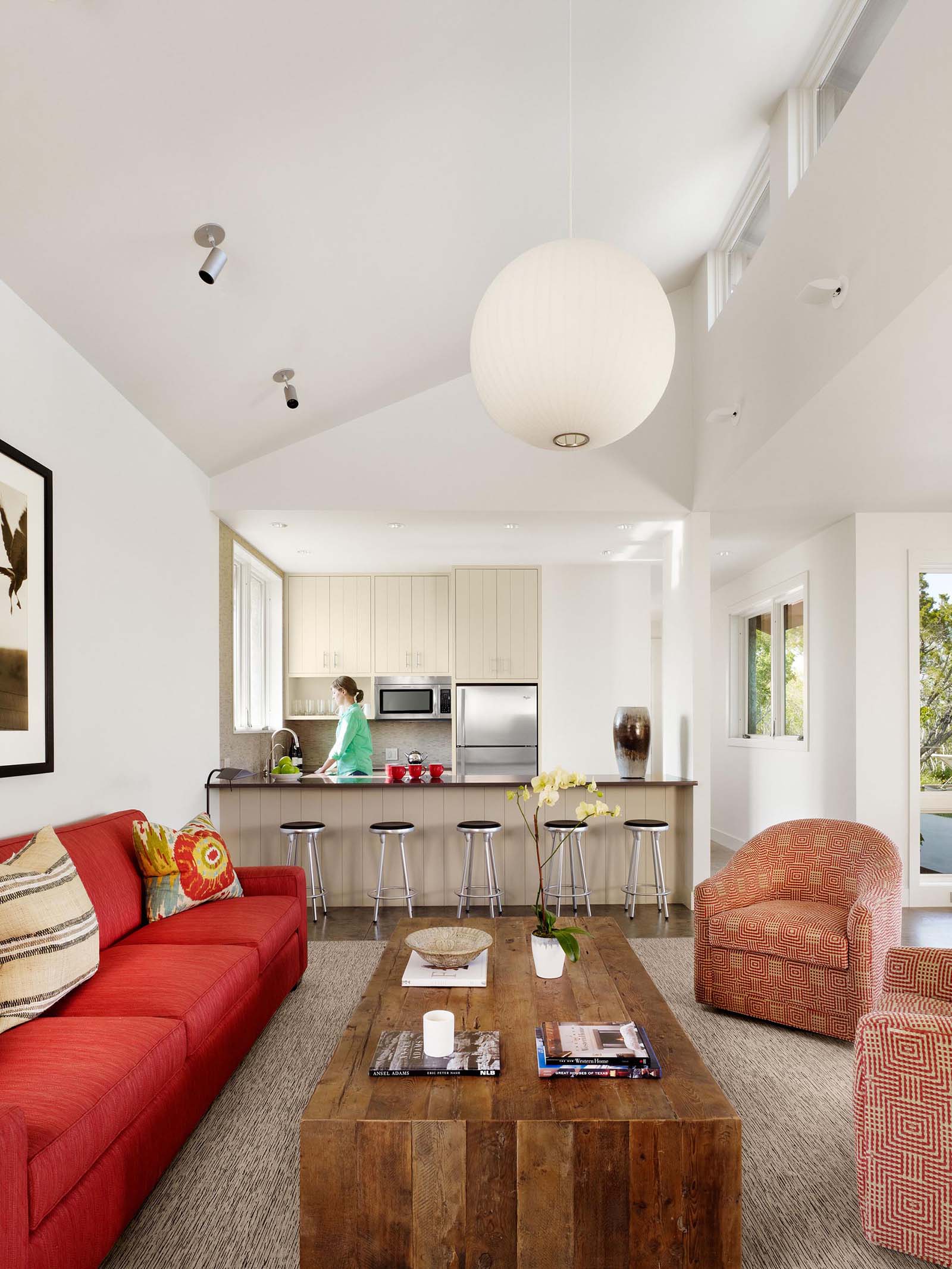 The ranch also includes a dog run, which the project is named after.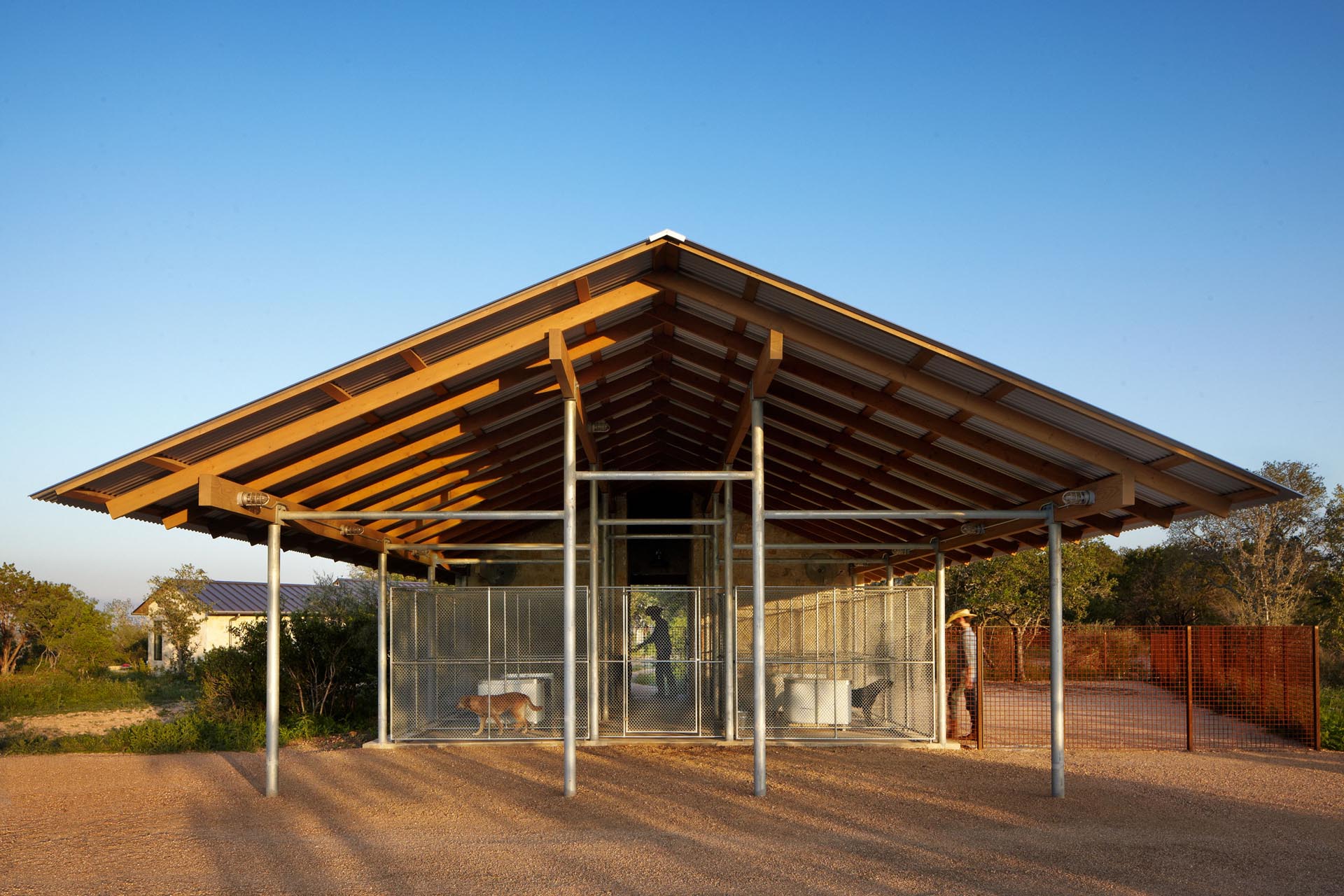 Here's a look at the floor plans of the various buildings found on the ranch.