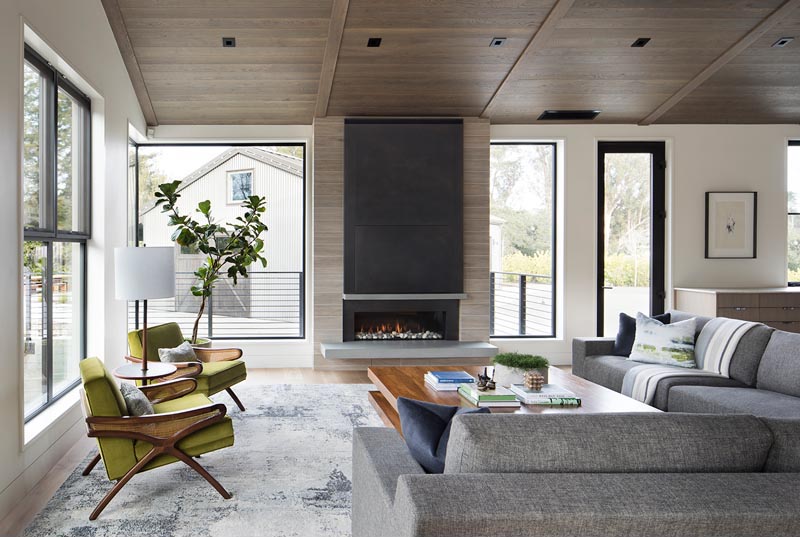 Feldman Architecture and Kendall Wilkinson Design has completed the Woodpecker Ranch, a contemporary farm house for a family in California, and as part of the interior design, a fireplace was included in the living room as a focal point.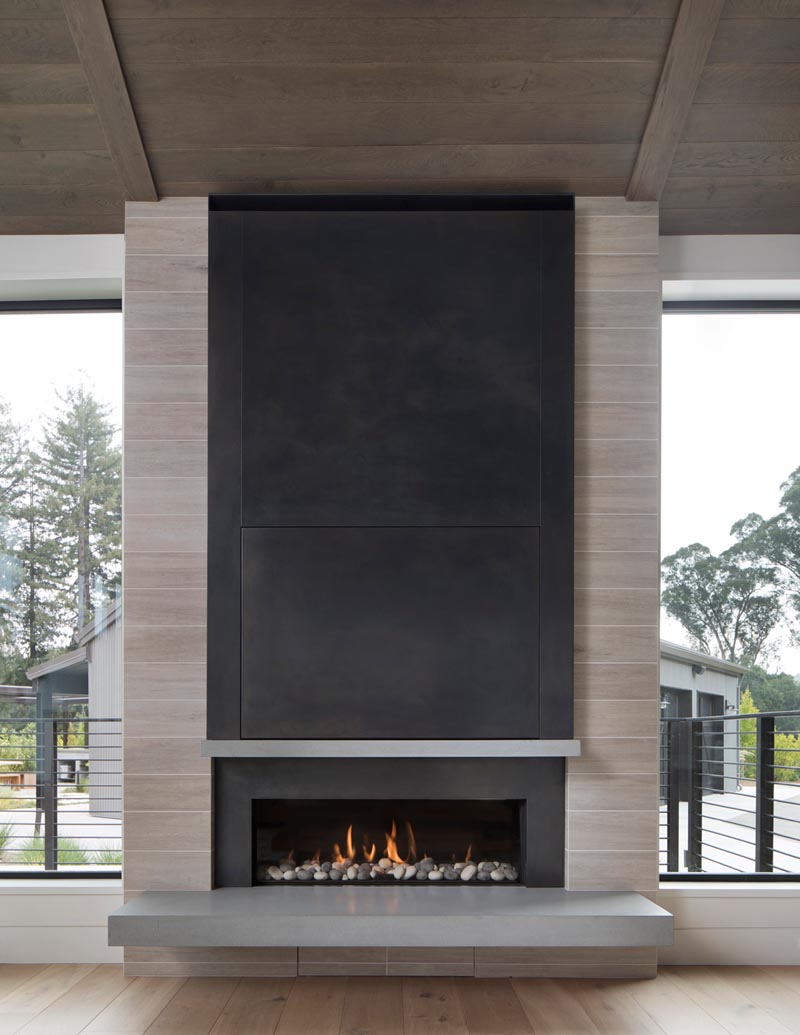 With windows on either side, the built-in linear fireplace commands attention in the living room with its tile and black steel surround, which also draws the eye upward to the wood ceiling.

Another design feature of the recessed fireplace, is the cantilevered hearth that matches the smaller shelf above the fireplace.