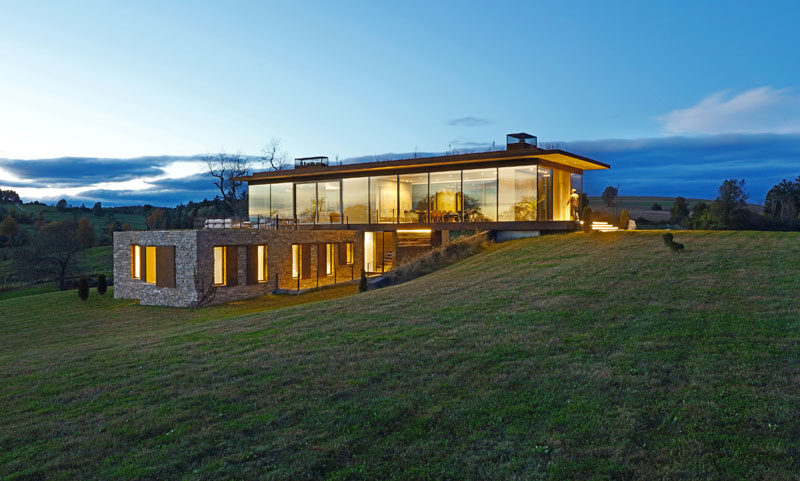 Slade Architecture have designed a new modern home in Stanford, New York, that's situated on a large 220 acre farm.
The public-facing areas of the house are contained within a glass volume that floats across the landscape, while the private-facing areas of the house are protected by locally-sourced stone embedded in the landscape.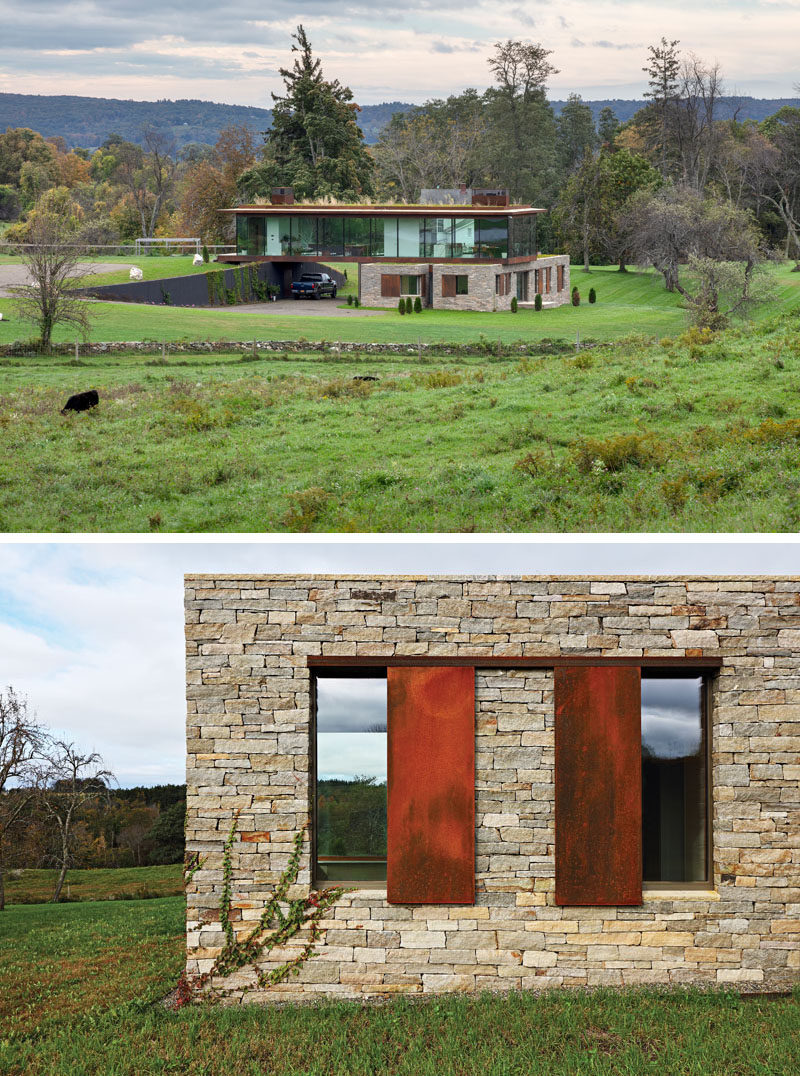 ---
Upon arrival at the house, guests are greeted by wide steps with hidden lighting, and a wood front door that blends in with the door surround.
---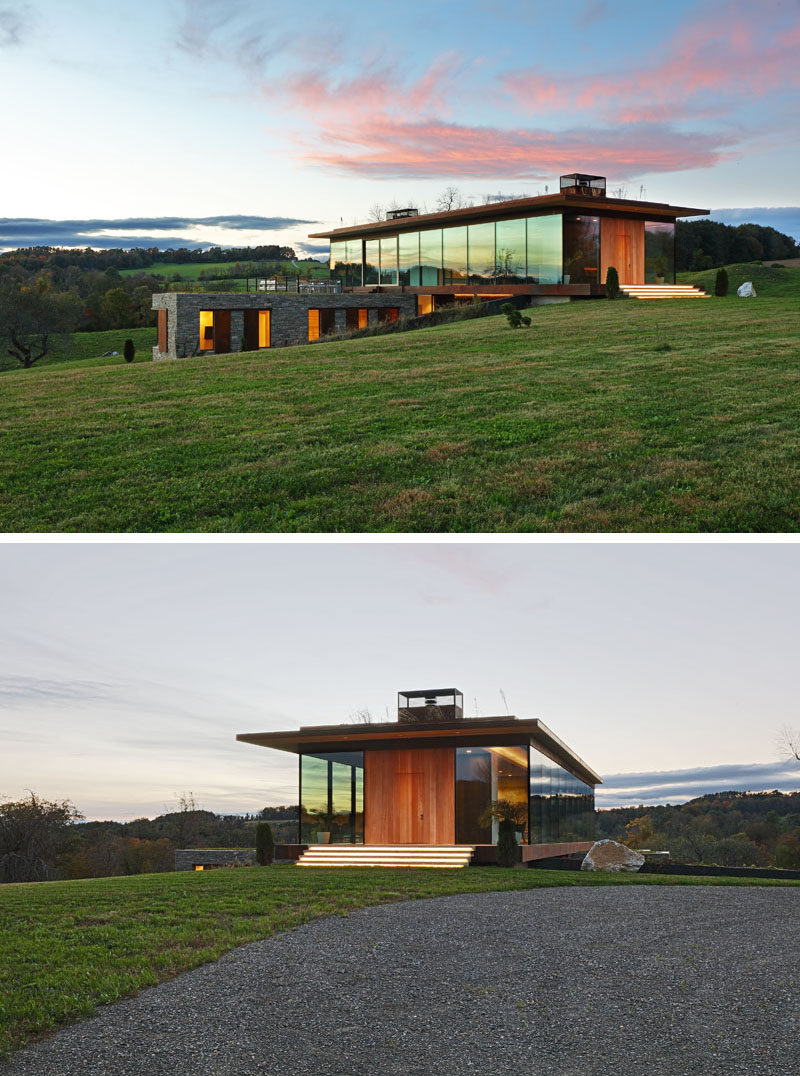 ---
Inside, a dark wood wall with a hidden closet guides visitors to walk towards the windows, perfectly framing the view.
---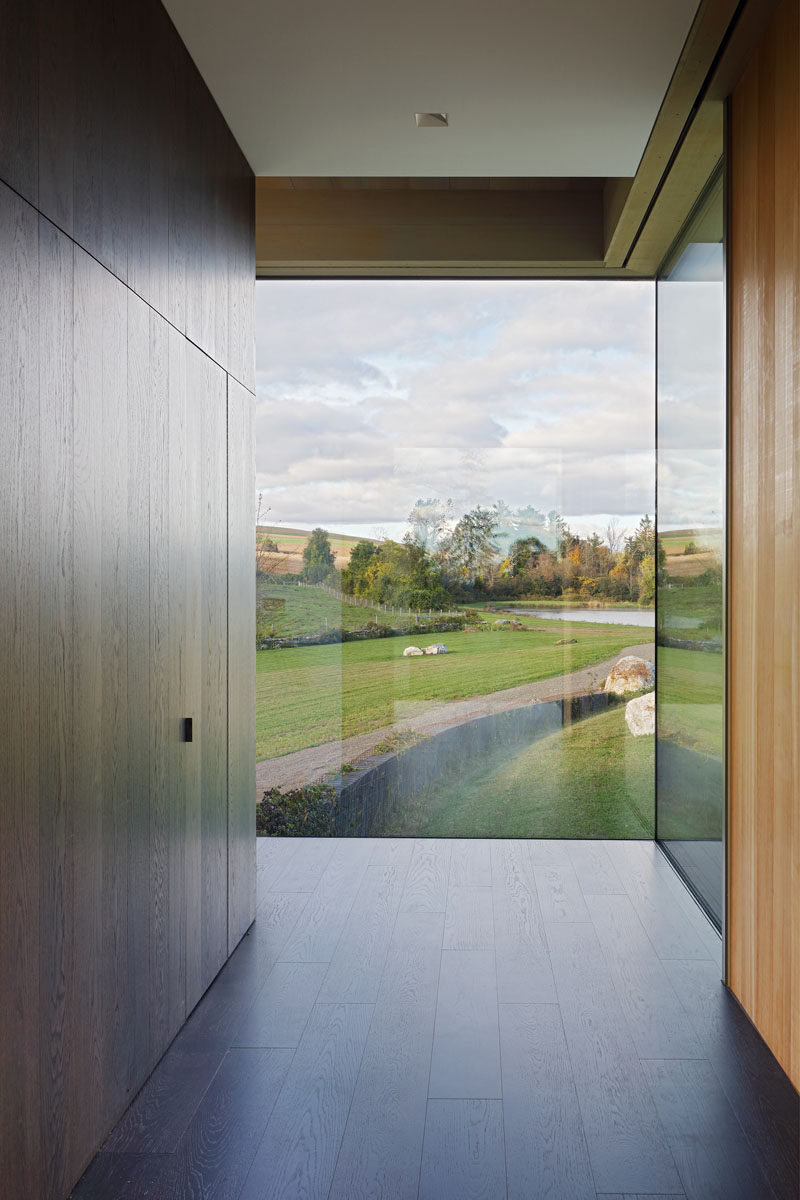 ---
The main floor of the home opens up to the dining room and living room. A white wall with a fireplace and wood storage separates the living room from the entryway.
---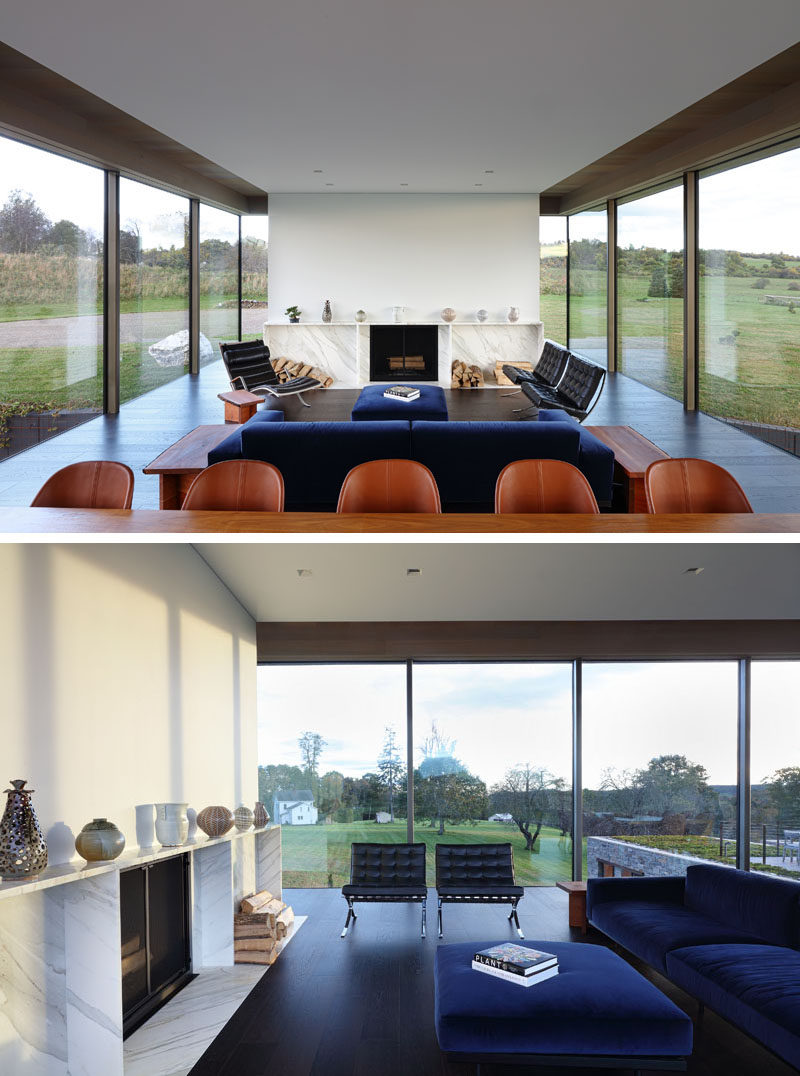 ---
The triple insulated glass walls and the roof overhang shade the interior in summer and maximize the solar penetration and heat gain in winter. Stairs adjacent to the dining room lead down to the lower floors of the home, while at the end of the upper floor is the kitchen and secondary living room.
---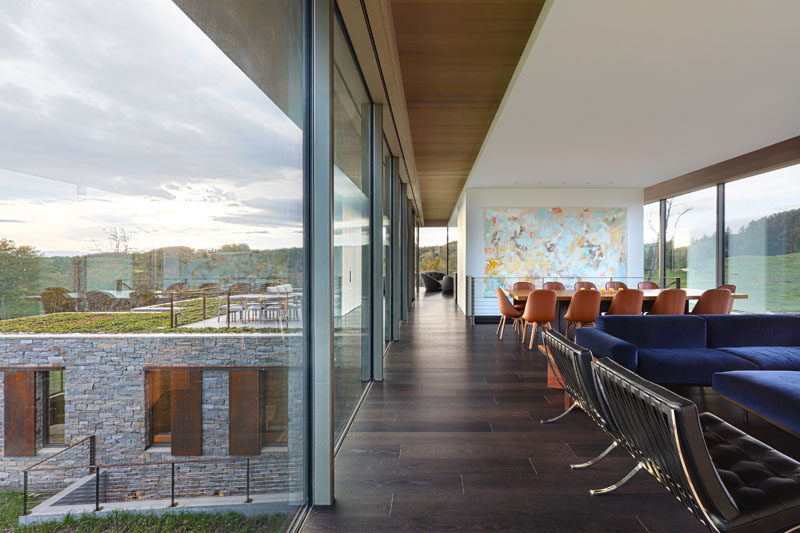 ---
A large sliding door off the kitchen leads out to a deck and green roof. Below the green roof is the lower volume of the house that uses stone and eventually plantings/vines to blend with the ground.
---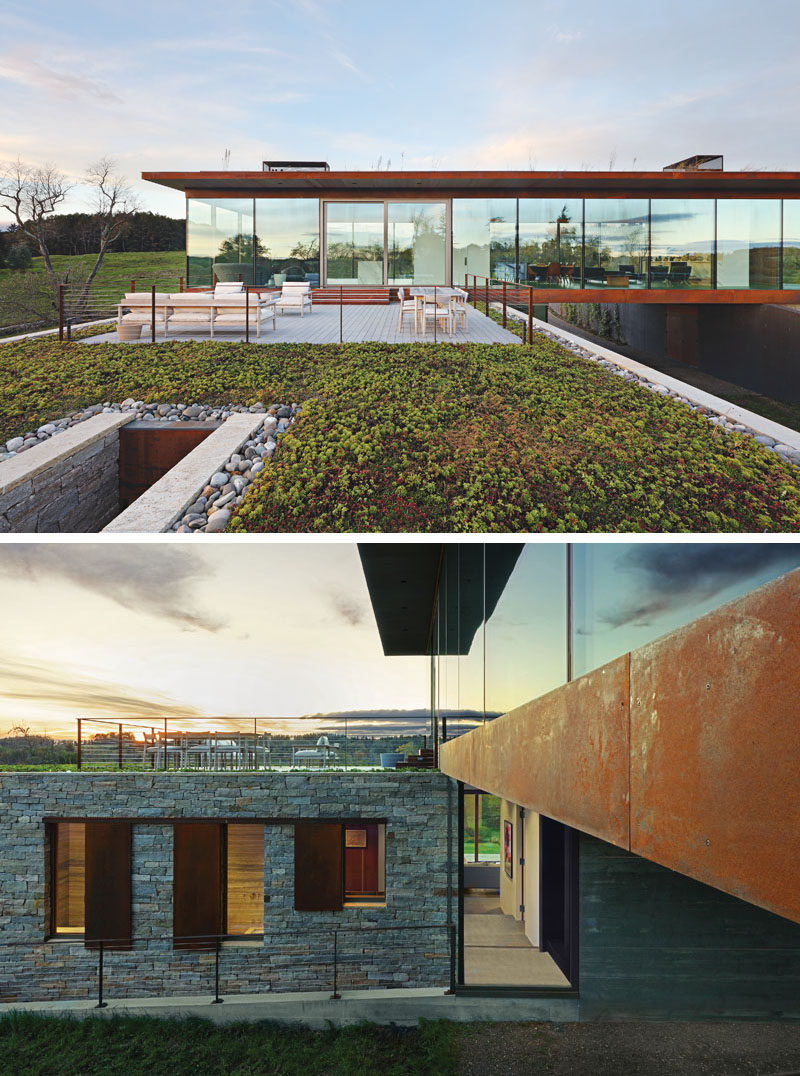 ---
The lower volume that houses the bedroom and bathrooms, uses super-insulated walls and windows to create a thermal barrier. In addition, the stone flooring throughout this lower volume creates a thermal flywheel, stabilizing the temperature.
---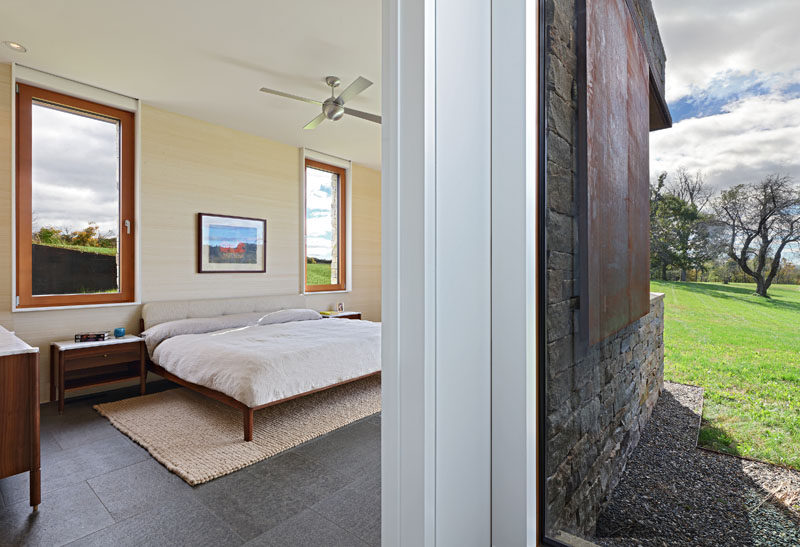 ---
In one of the bathrooms, stone covers the floors and walls, while wood has been used for the ceiling and vanity.
---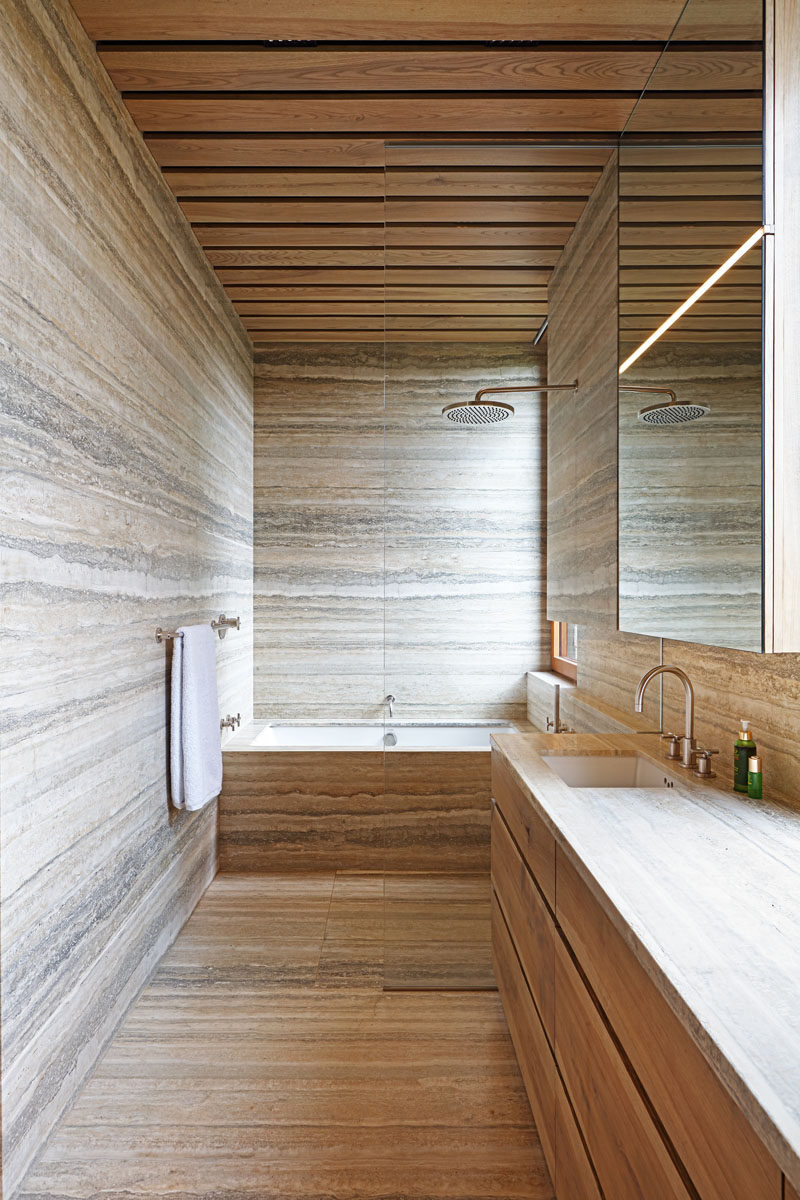 ---
In another bathroom, bright blue rectangular and square tiles cover the walls and floor, contrasting the wood window frame and white vanity.
---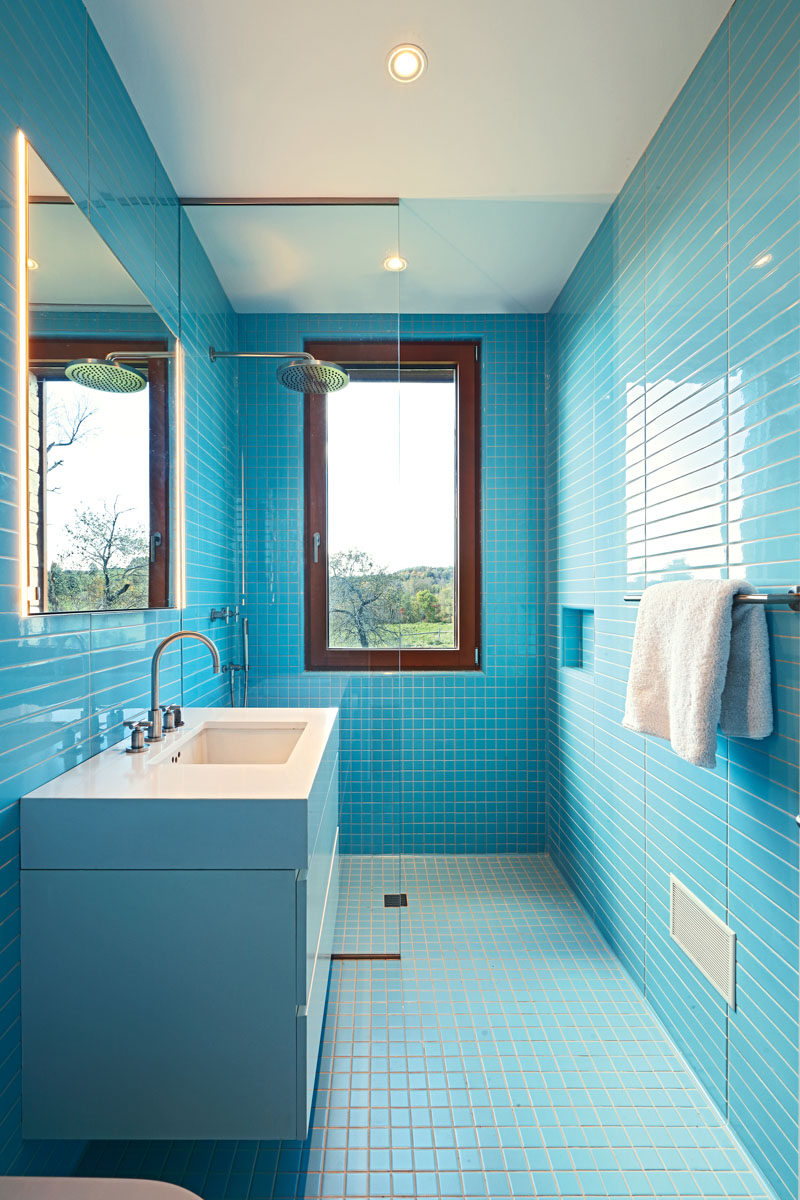 ---
In yet another bathroom, playful touches have been added in the form of a rubber ducky tile mosaic and red faucets.
---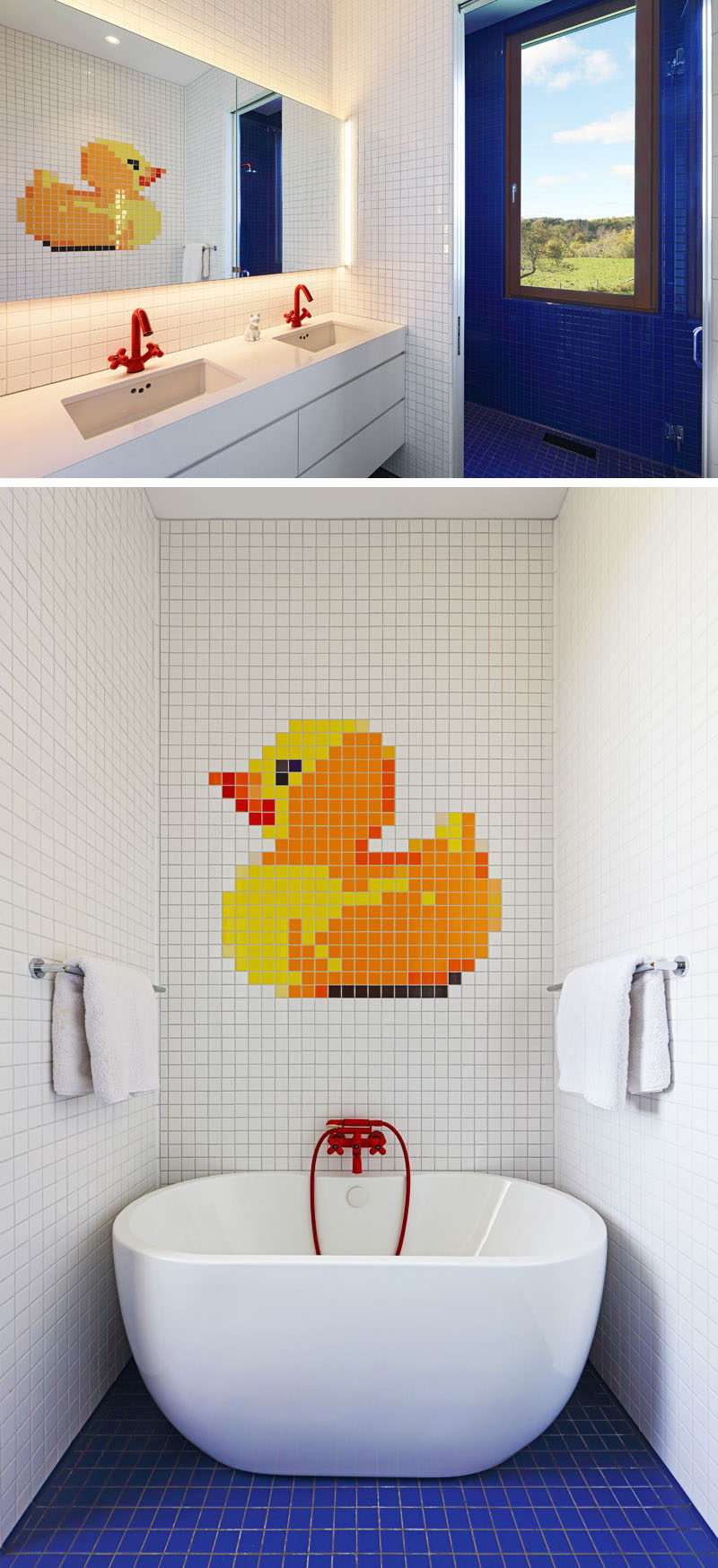 ---
Here's a view of the layout of the home, making it easy to understand the connections between the various volumes.
---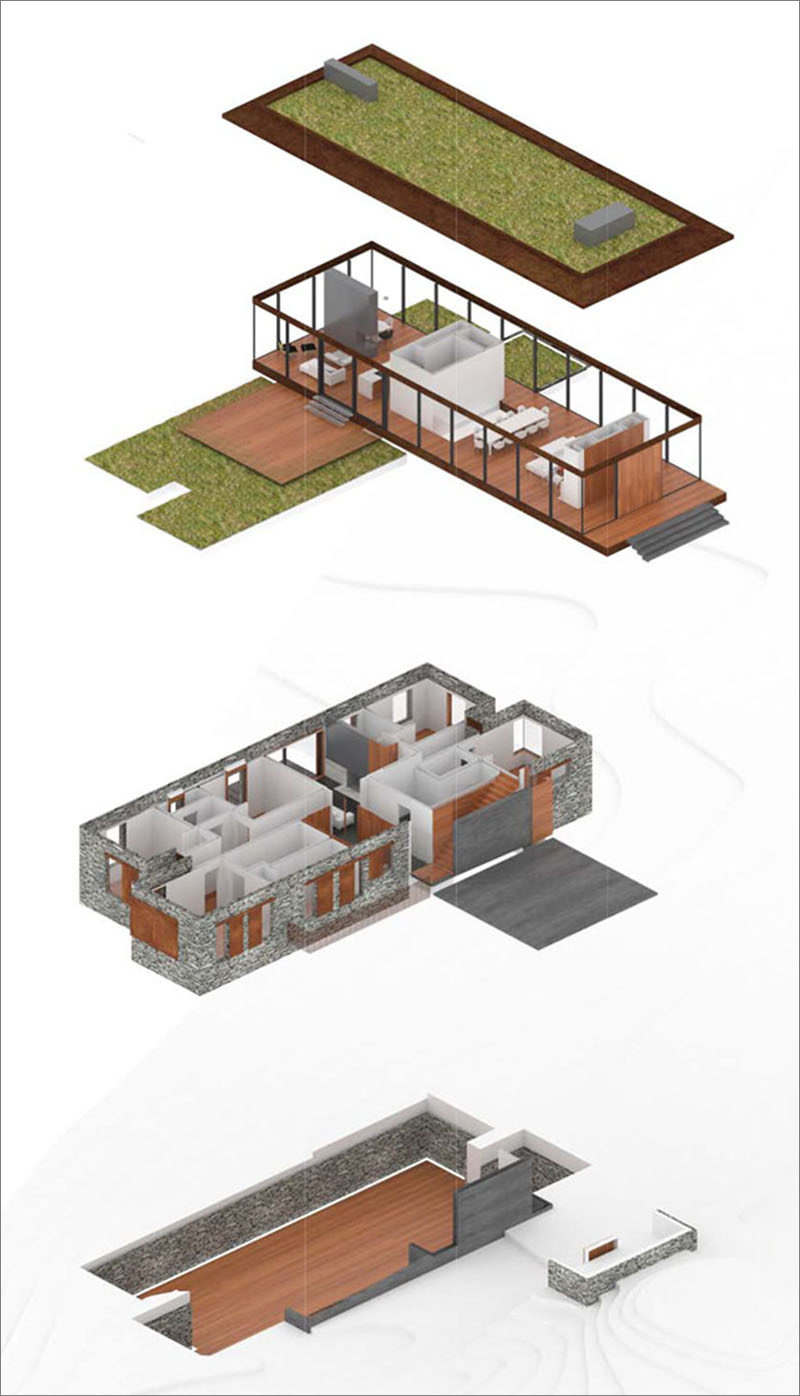 ---