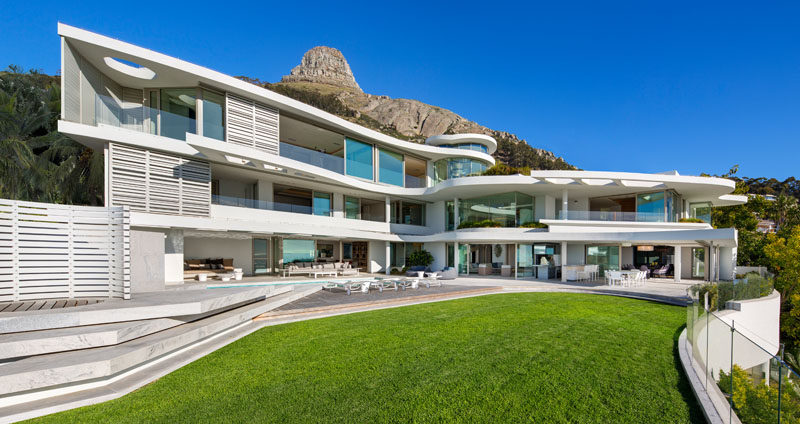 This two-storey house in Cape Town, South Africa, was originally designed by SAOTA a decade ago, but when it was bought by its new owners, they reached out to interior design firm ARRCC to renovate the home.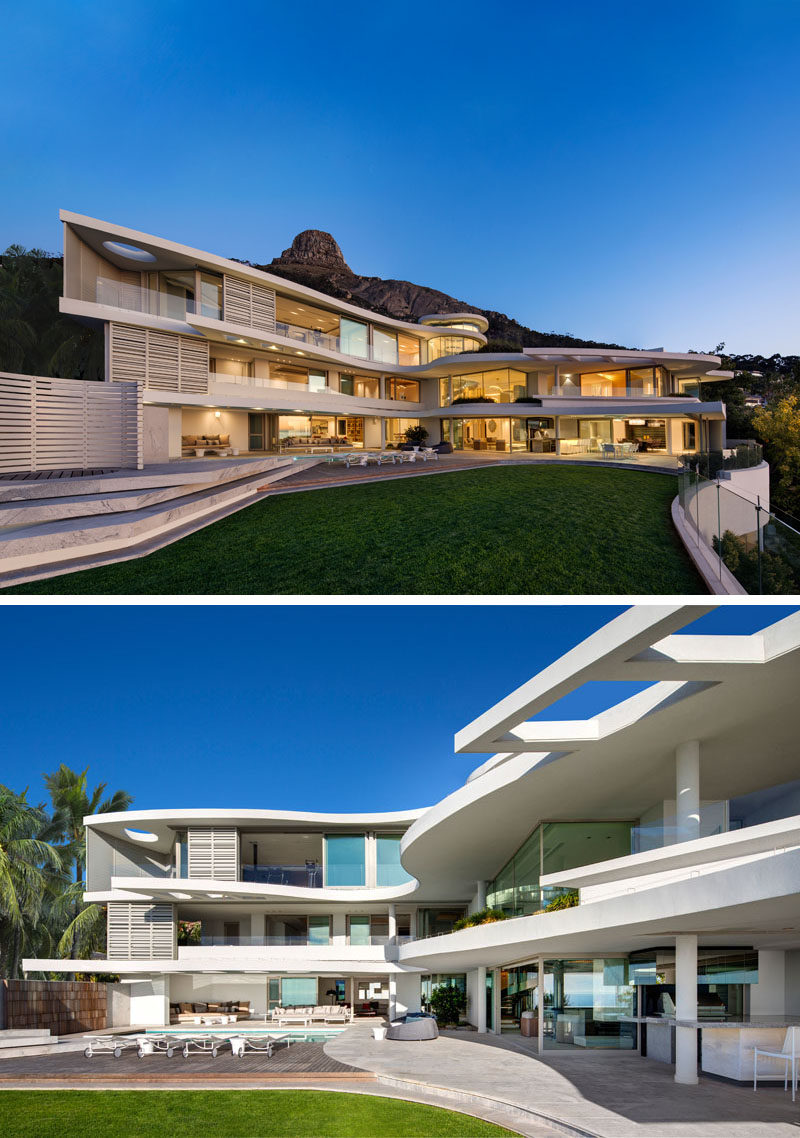 ---
The home has a swimming pool that's surrounded by a deck with plenty of space for relaxing in the sun, and a large grassy terrace allows for uninterrupted views of the ocean.
---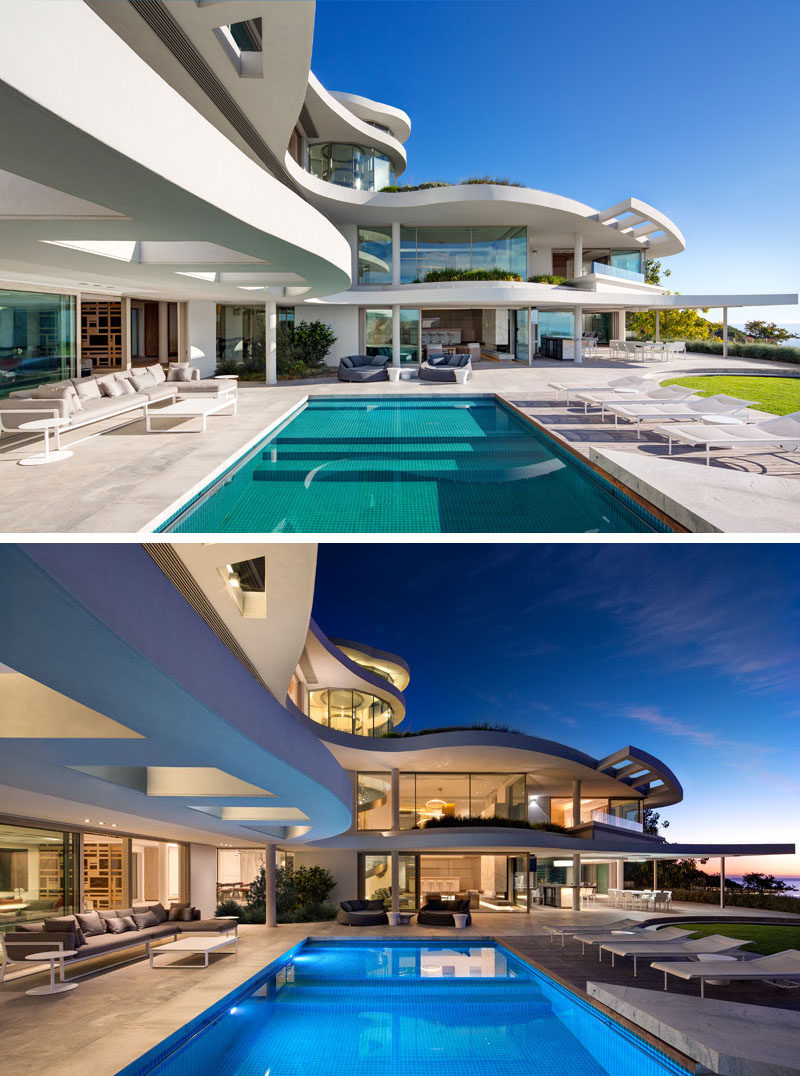 ---
Inside, there's a living room with a double height ceiling. Throughout the interior,  white marble, granite, brushed stainless steel and bronze elements have been included to contrast the white walls that are ever present throughout the house.
---

---
Behind the living room is a minimalist kitchen that has a light, neutral palette with white walls and cabinets, and grey floors.
---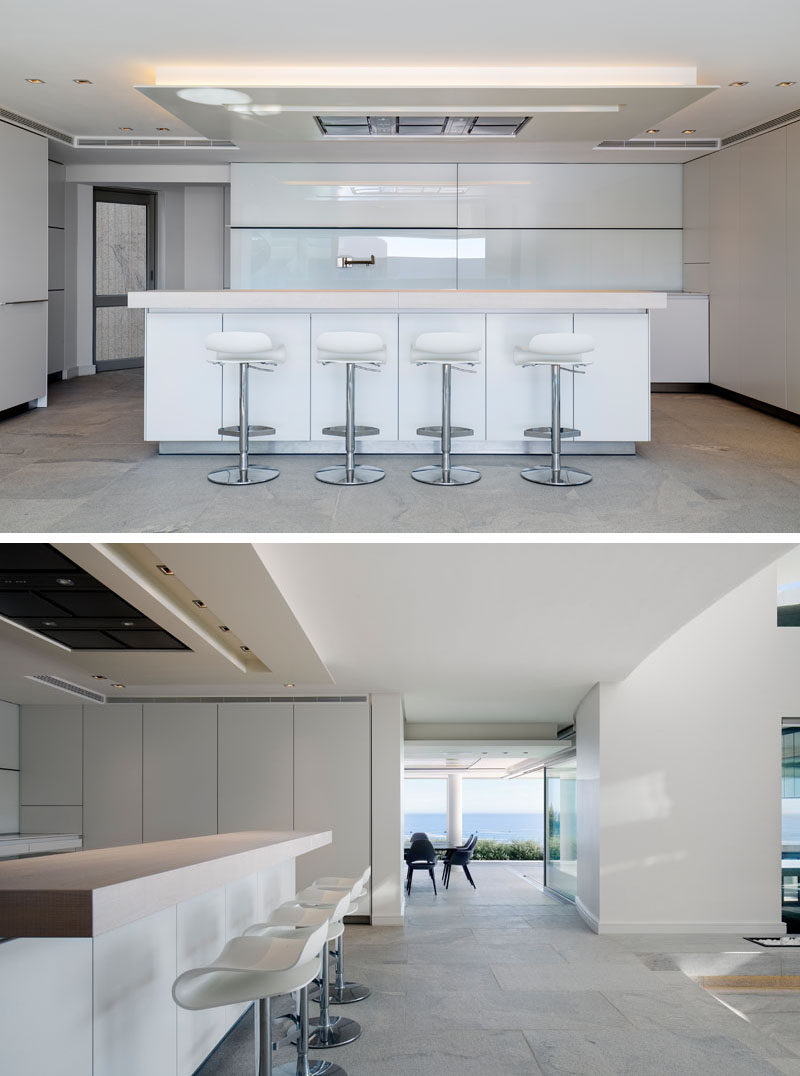 ---
An informal lounge has sliding glass doors that open to the pool deck and a BBQ area. A decorative ceiling detail draws your eye upward, making the room feel taller.
---

---
The home also has a coffee lounge with a futuristic design approach. Mercury ceiling lights by Artemide are positioned above Platner arm chairs by Knoll.
---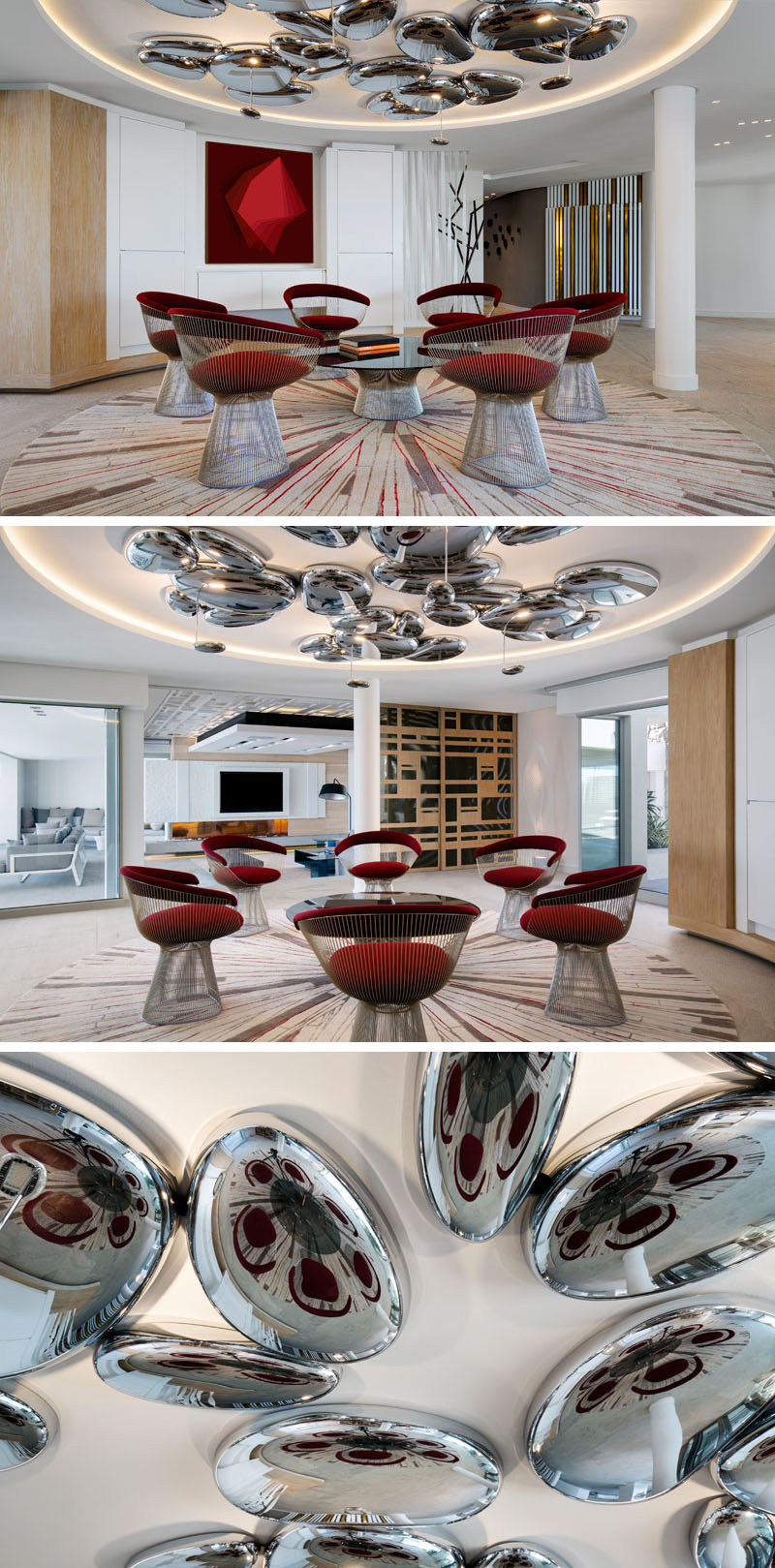 ---
In the formal dining room, there's sliding glass walls that open up to the outdoors, and inside, there's a walk-in wine cellar.
---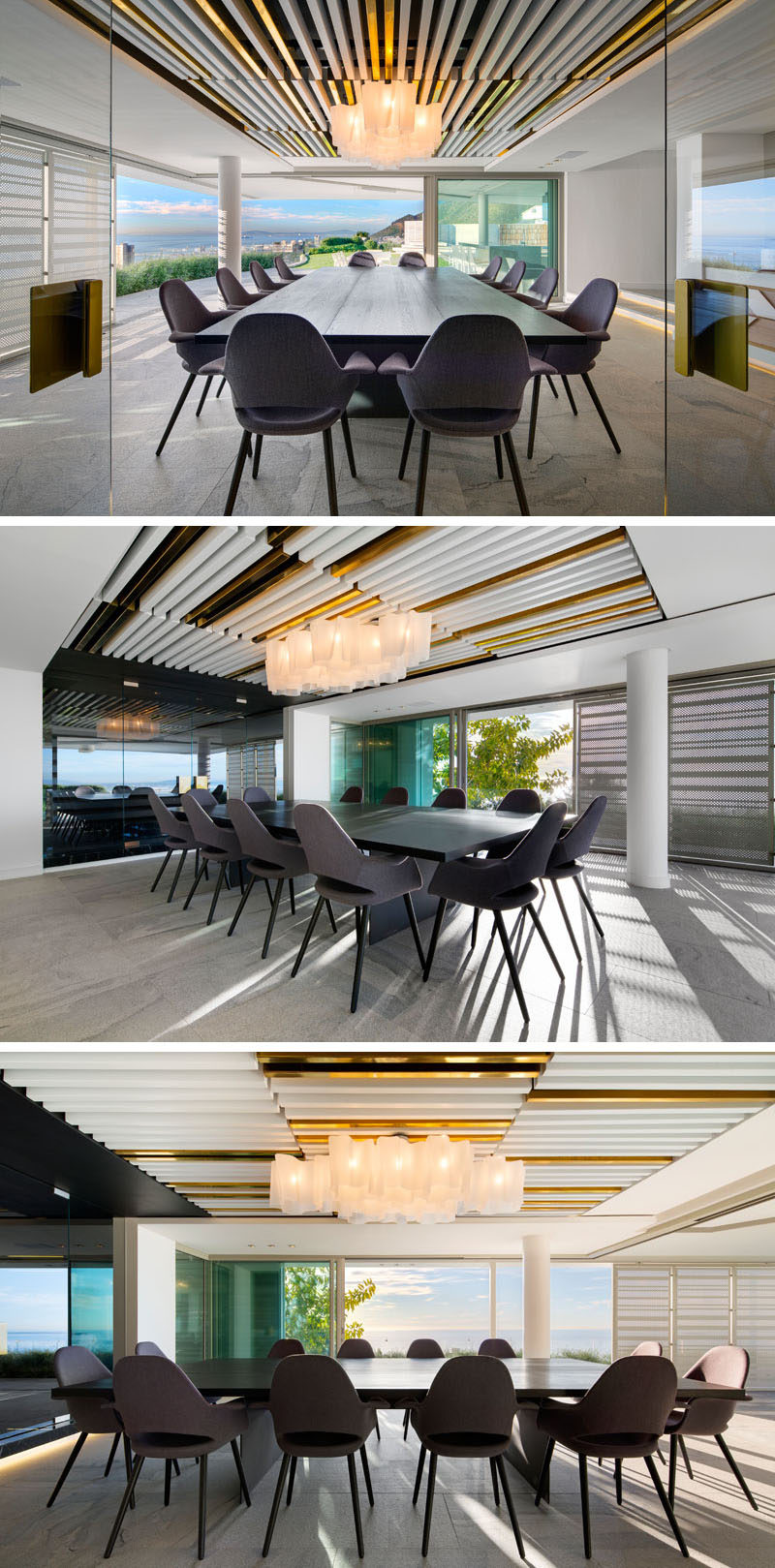 ---
To reach the upper floors of the home, there's a triple volume glass lift that's surrounded by a circular glass and steel staircase. An LED metal pendant light fitting by Quasar Citadel compliments the staircase perfectly with its circular cascade design.
---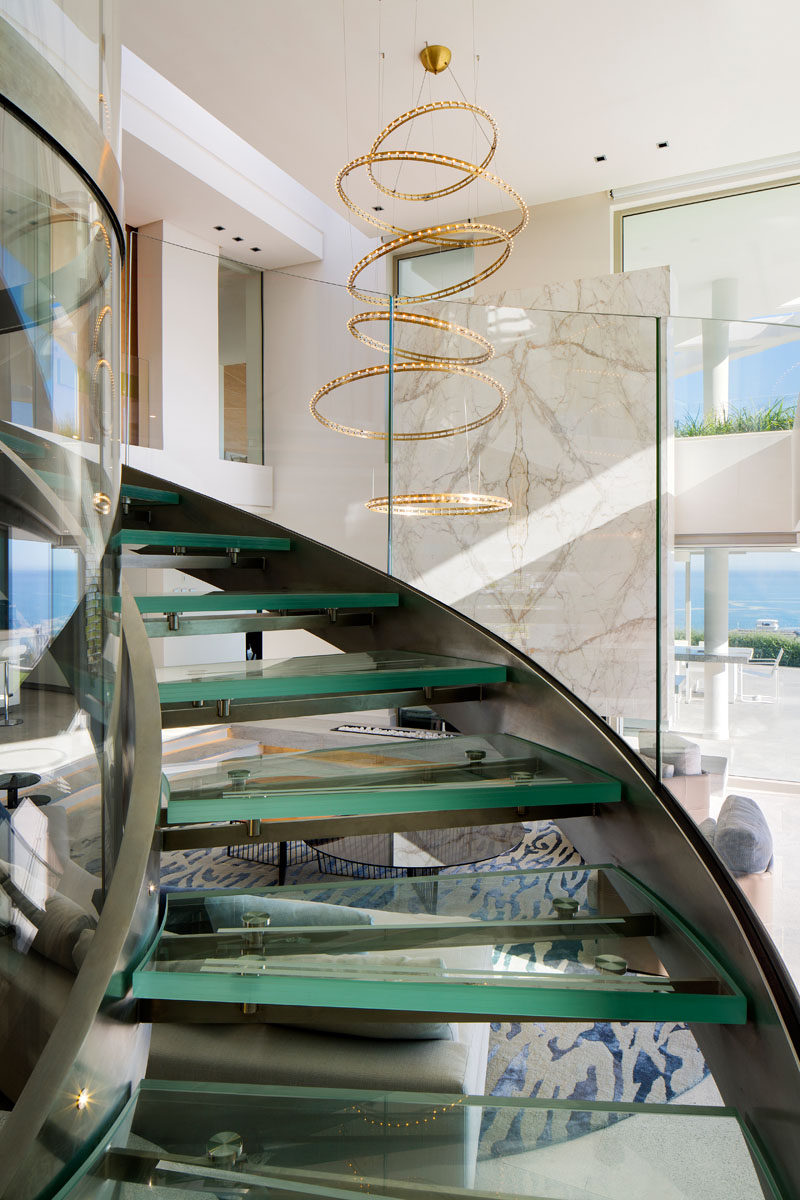 ---
In the master bedroom, timber paneling wraps from behind the bed and up onto the ceiling, while the bedroom opens up to a private terrace with expansive views.
---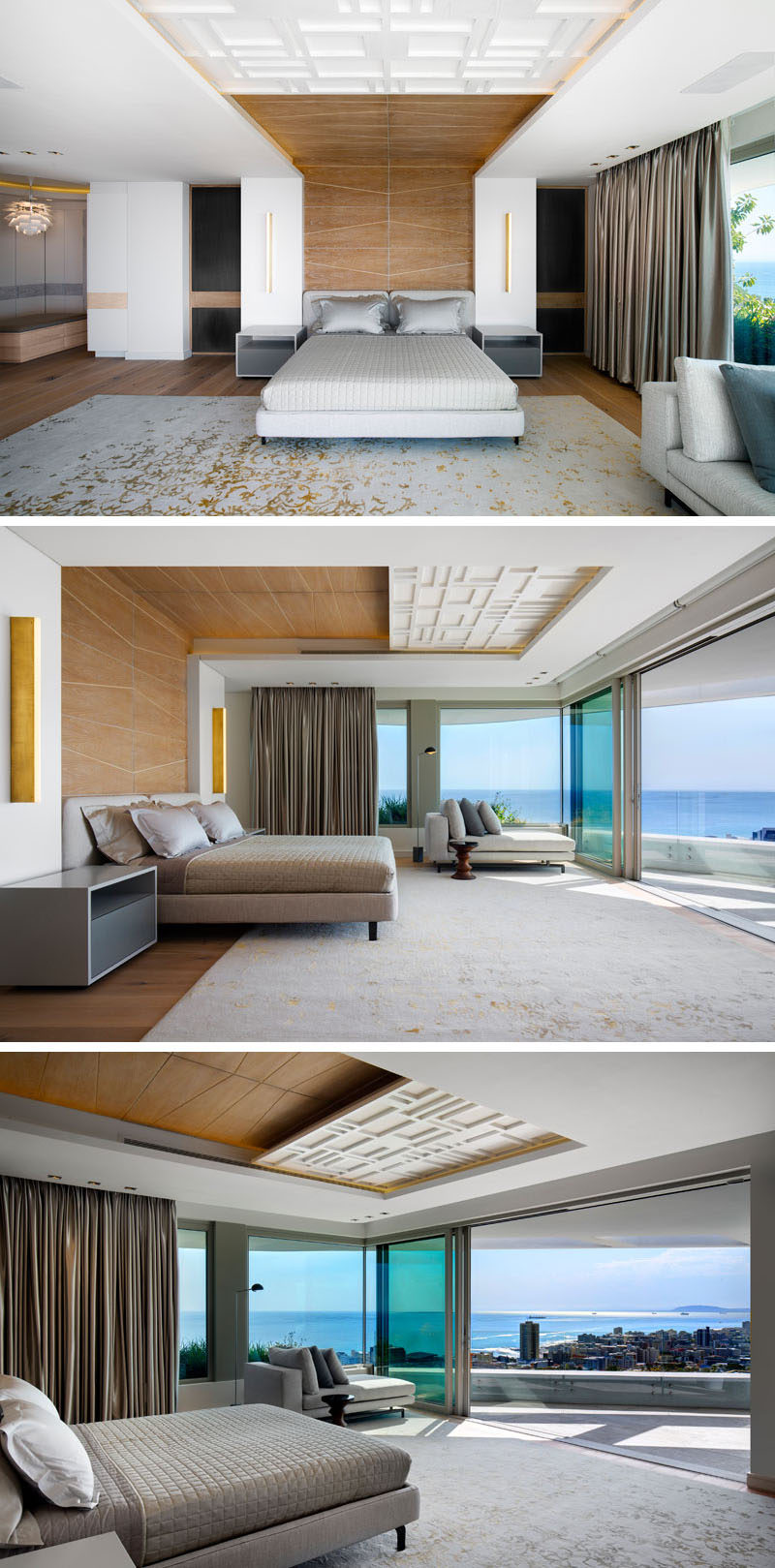 ---
The master en-suite bathroom has been designed to strategically place a built-in bath tub that projects forward and allows 180 degree views over the ocean.
---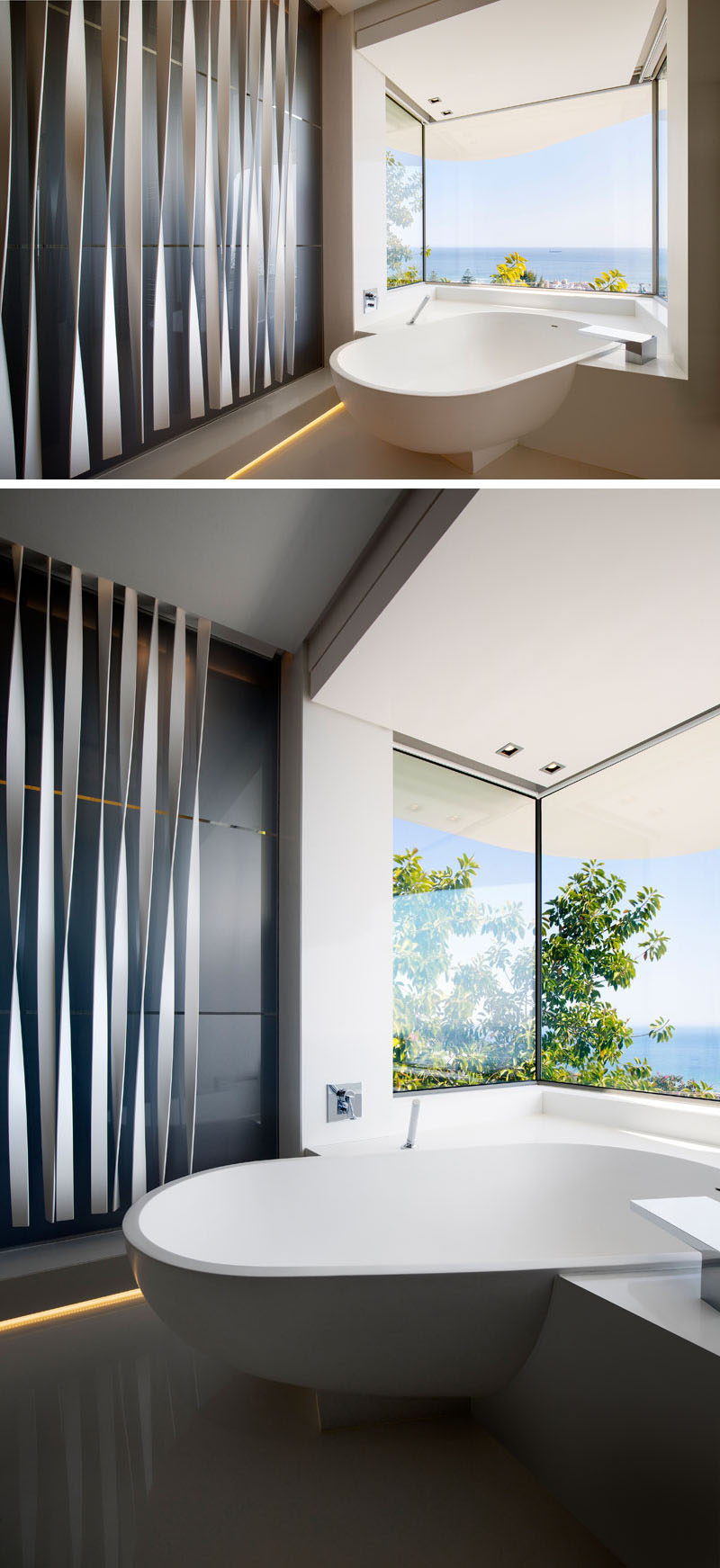 ---
In another bedroom, hidden lighting highlights the curved outline of the recessed ceiling.
---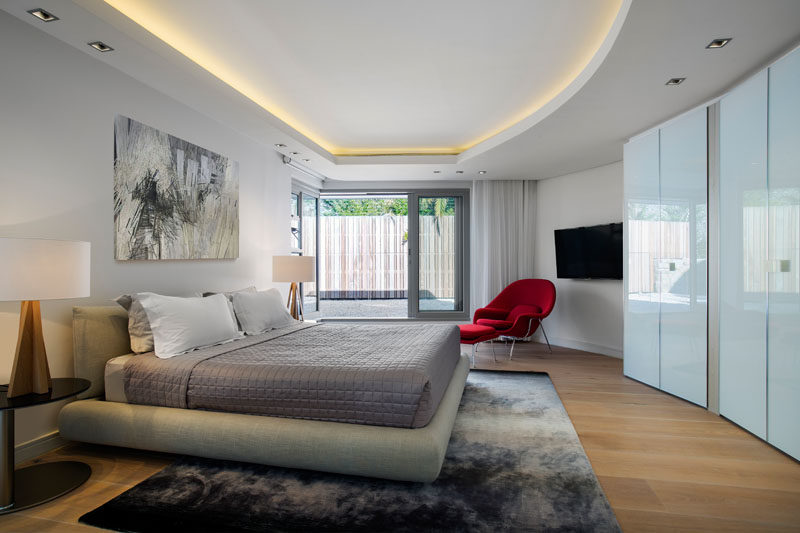 ---
In this bedroom, a pop of color has been added with a blue bed frame and colorful rug.
---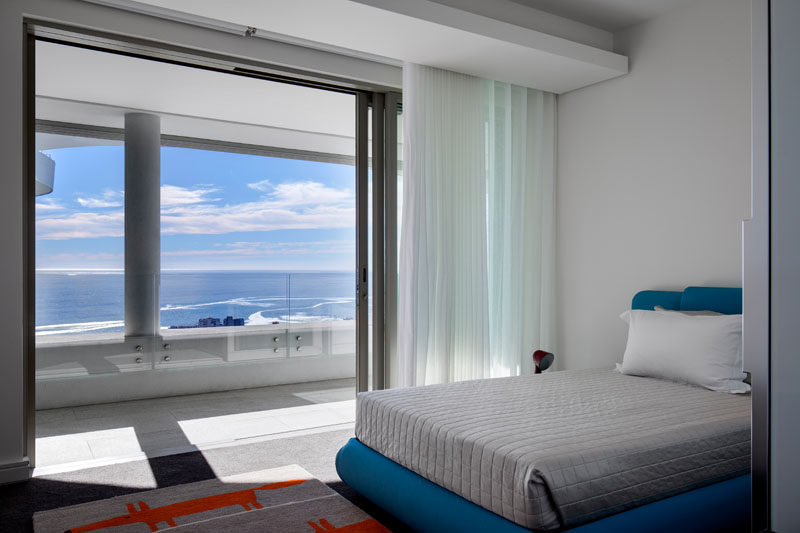 ---
There's also a kid's playroom with another recessed ceiling. This time, the recessed ceiling is highlighted by the use of wood.
---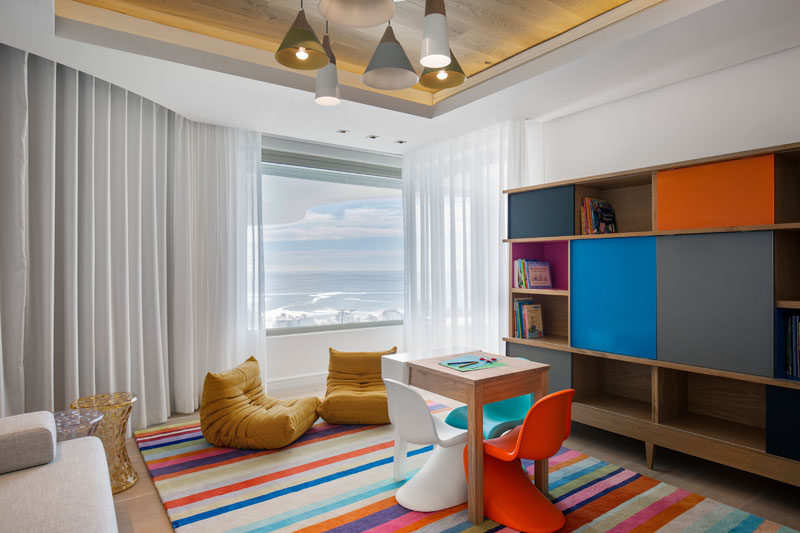 ---
On the same floor of the home as the bedrooms, there's an informal pajama lounge set up for watching movies and relaxing.
---
---
As part of the renovation, a third floor was added to the existing structure, and it includes a home office with views of the skyline and gym next door.
---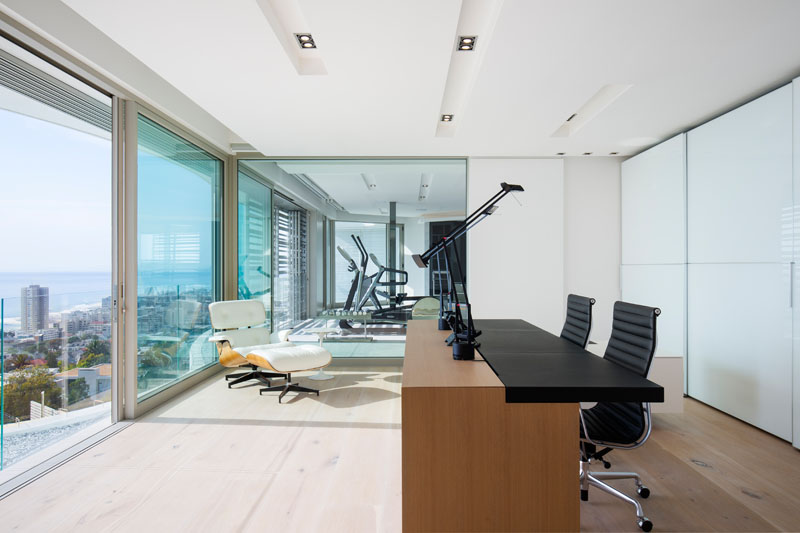 ---
In the gym, there's a spa bathroom with a sauna and chiller bath. Mirrors above a vanity reflect the view outside.
---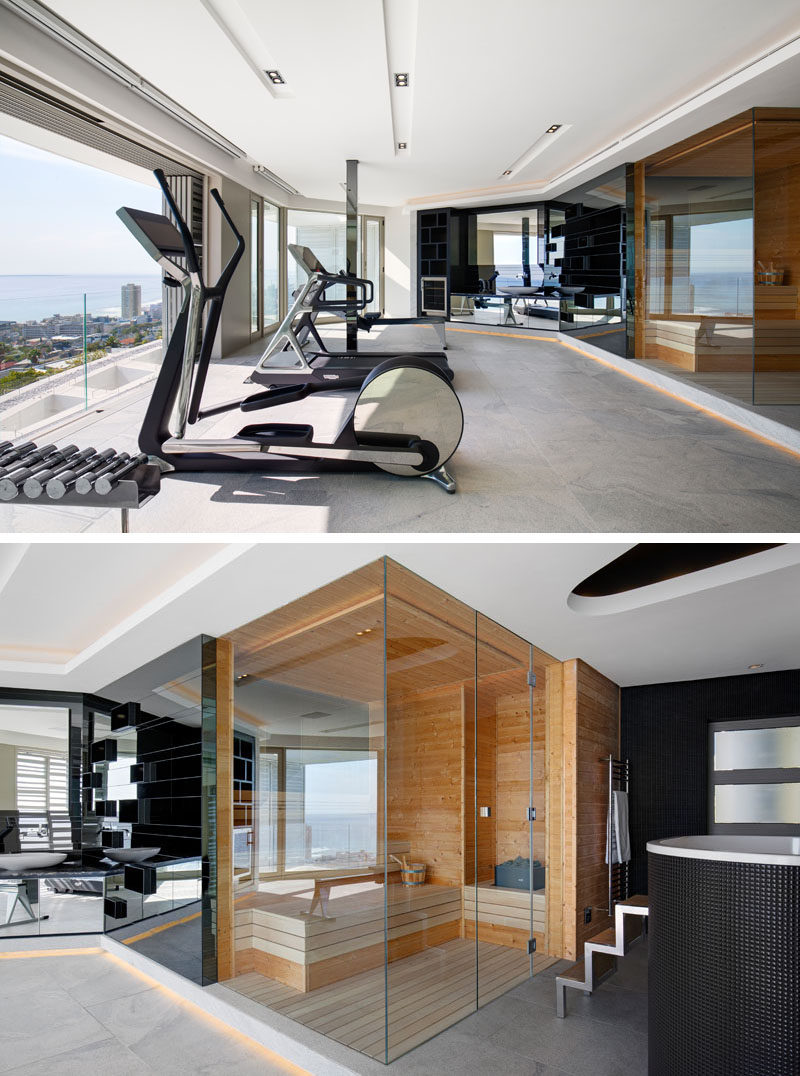 ---