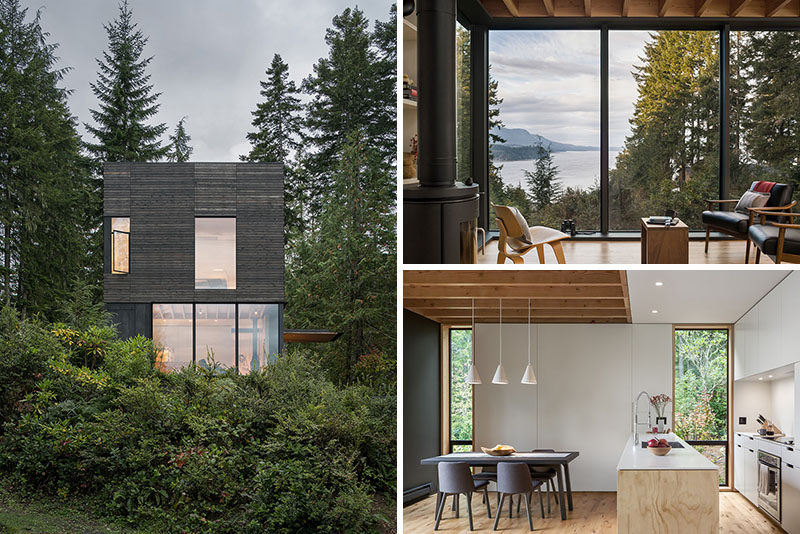 mw|works architecture + design have designed 'The Little House', a small and modern cabin, that's located in Seabeck, Washington State.
The cabin has been built over an existing foundation, with the new building measuring in at 1,140 square-feet. Taut oxidized black cedar and blackened cement infill panels clad the exterior of the cabin.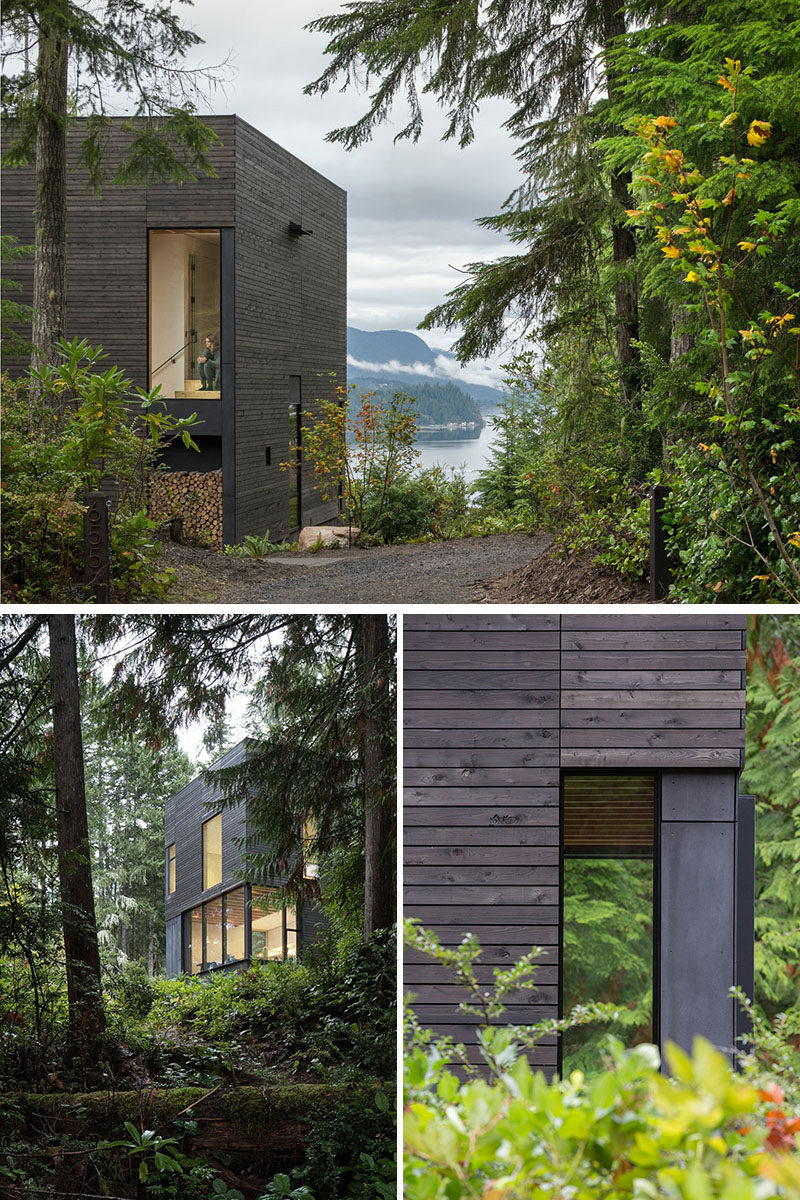 ---
Stepping inside, the social areas of the cabin all share the main floor. Lightly painted panels and soft pine plywood warm and brighten the interior, while the floor-to-ceiling windows provide sweeping views of the trees and water.
---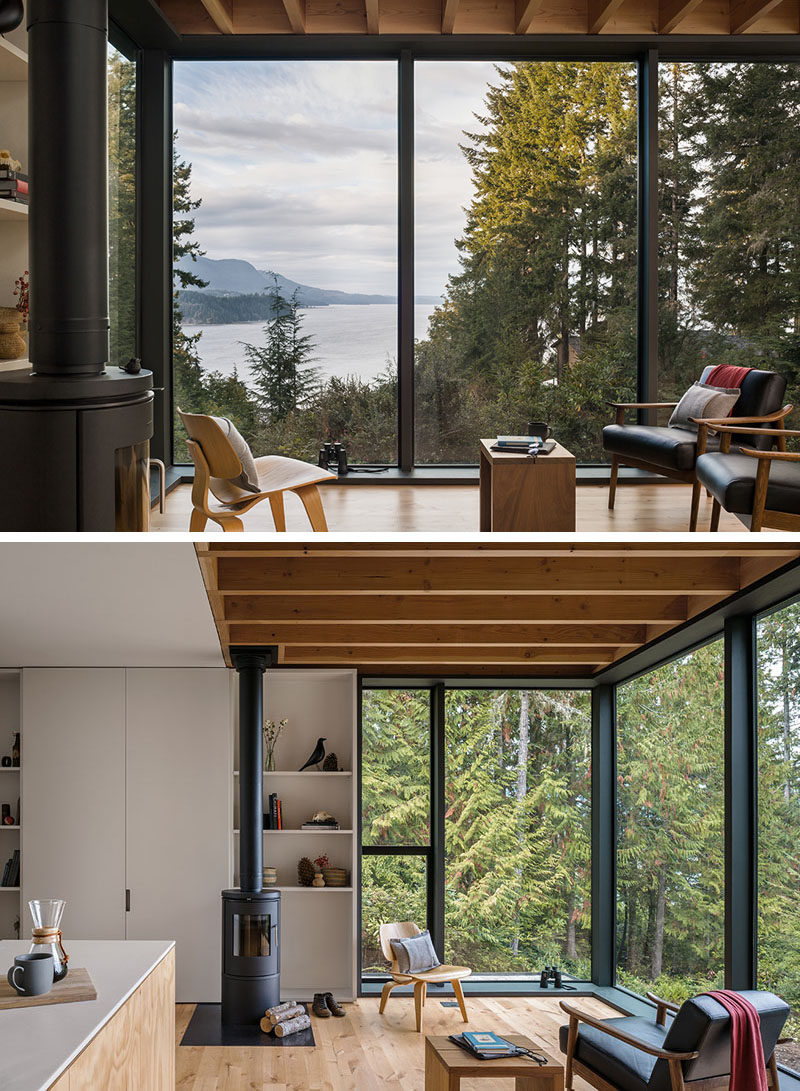 ---
Keeping the kitchen white helps to reflect the natural light throughout the interior, and three simple pendant lights highlight the dining area.
---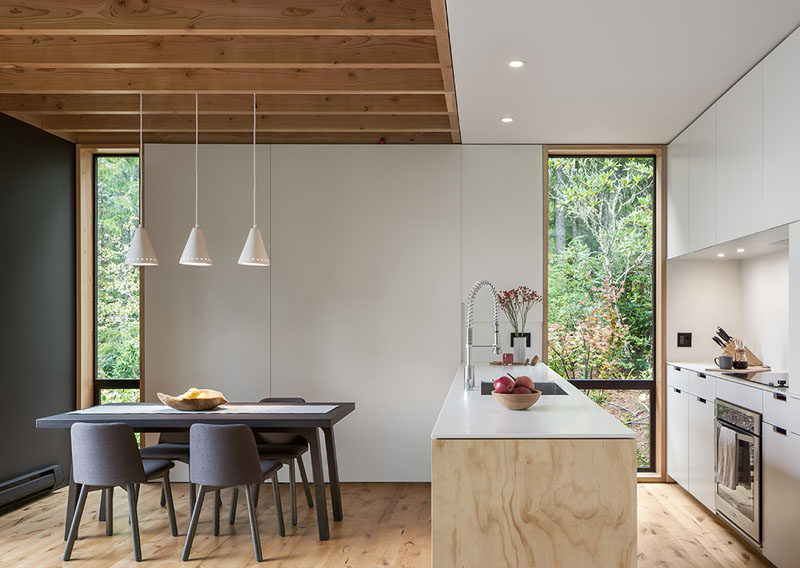 ---
The main floor of the cabin also has access to a patio. On rainy days, the home owners can sit under the covered entry porch, while on a sunny day, there's a patio for relaxing.
---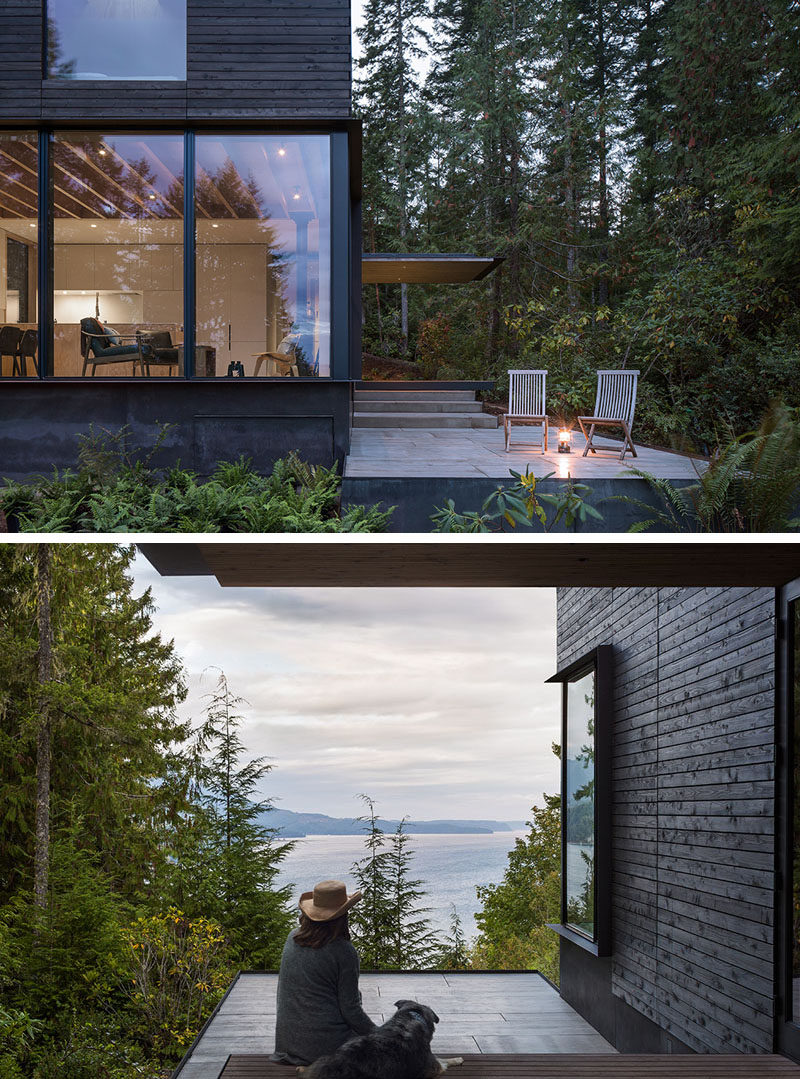 ---
Back inside, and there's wood stairs that lead up to the bedroom and bathroom.
---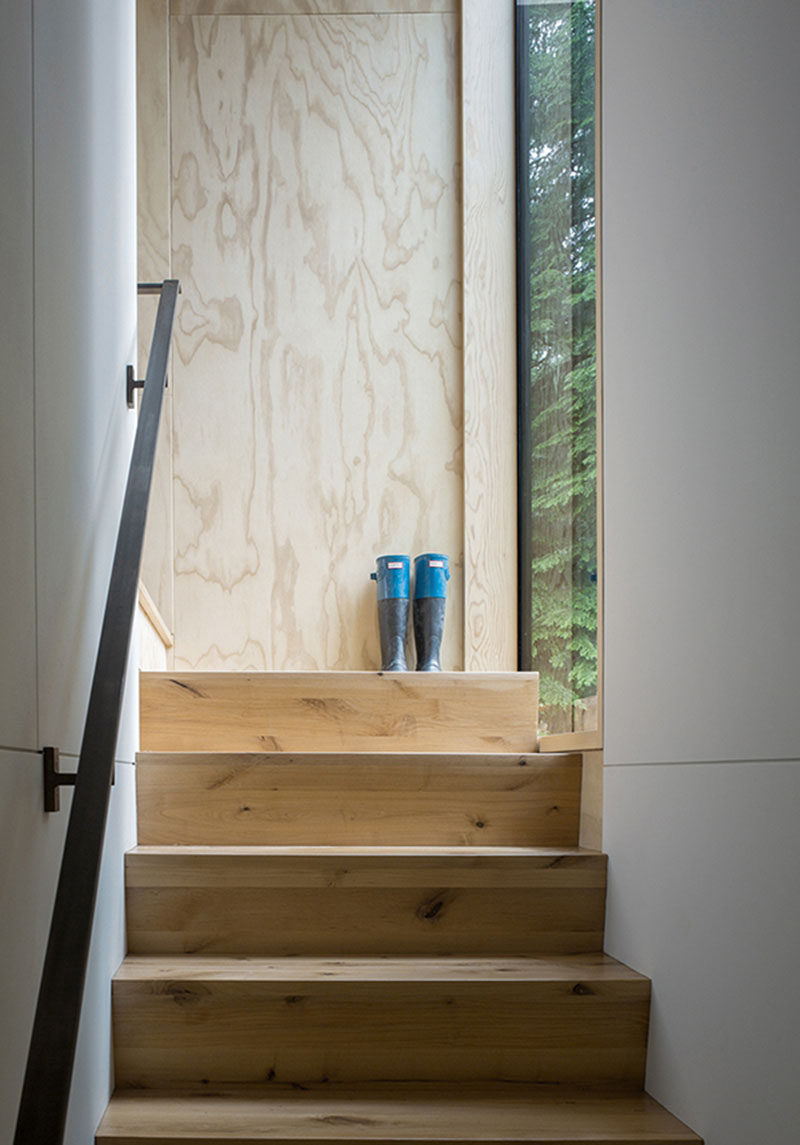 ---
In the bedroom, a skylight is positioned above the bed, adding natural light to the already bright white space.
---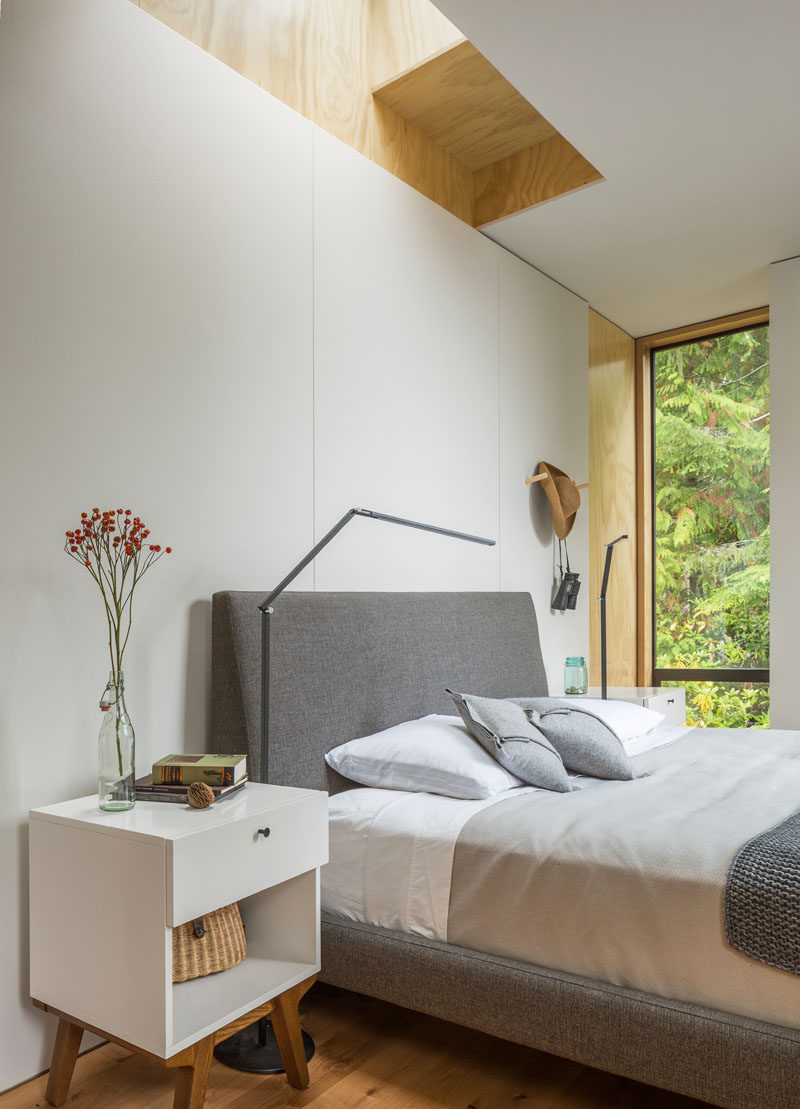 ---
There's also a skylight in the bathroom, that's positioned above the shower. Long rectangular white tiles line the shower and wrap around to the vanity area.
---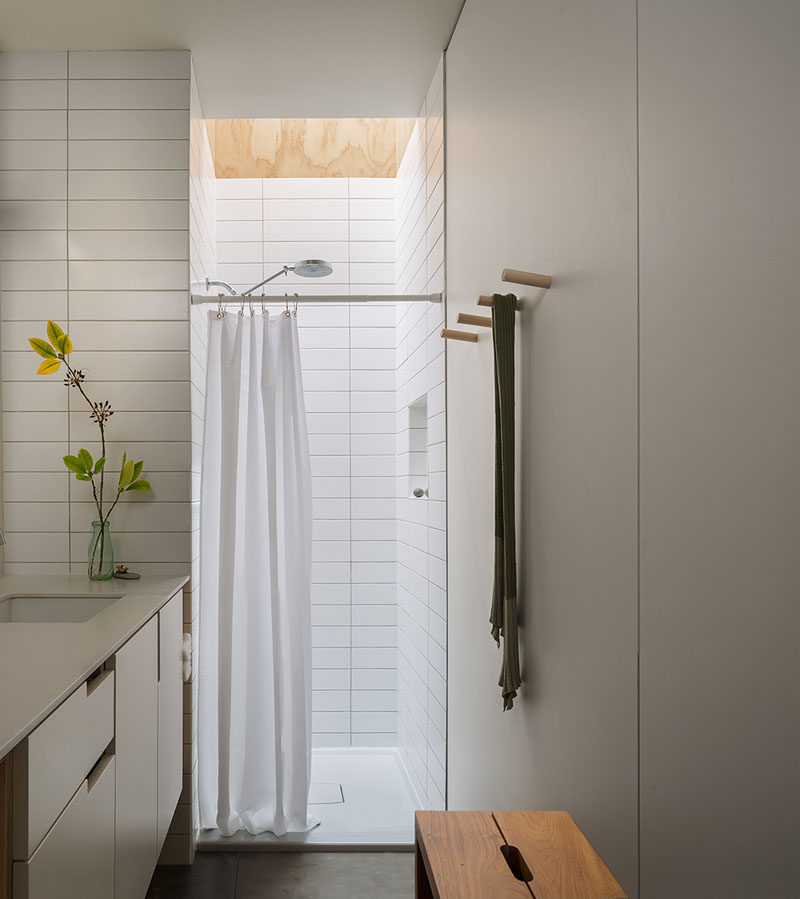 Photography by Andrew Pogue | Interior Design: Avery Cox Design | General contractor: E&H Construction | Landscape architect: Johnson Southerland | Structural engineer: PCS Structural Solutions
---