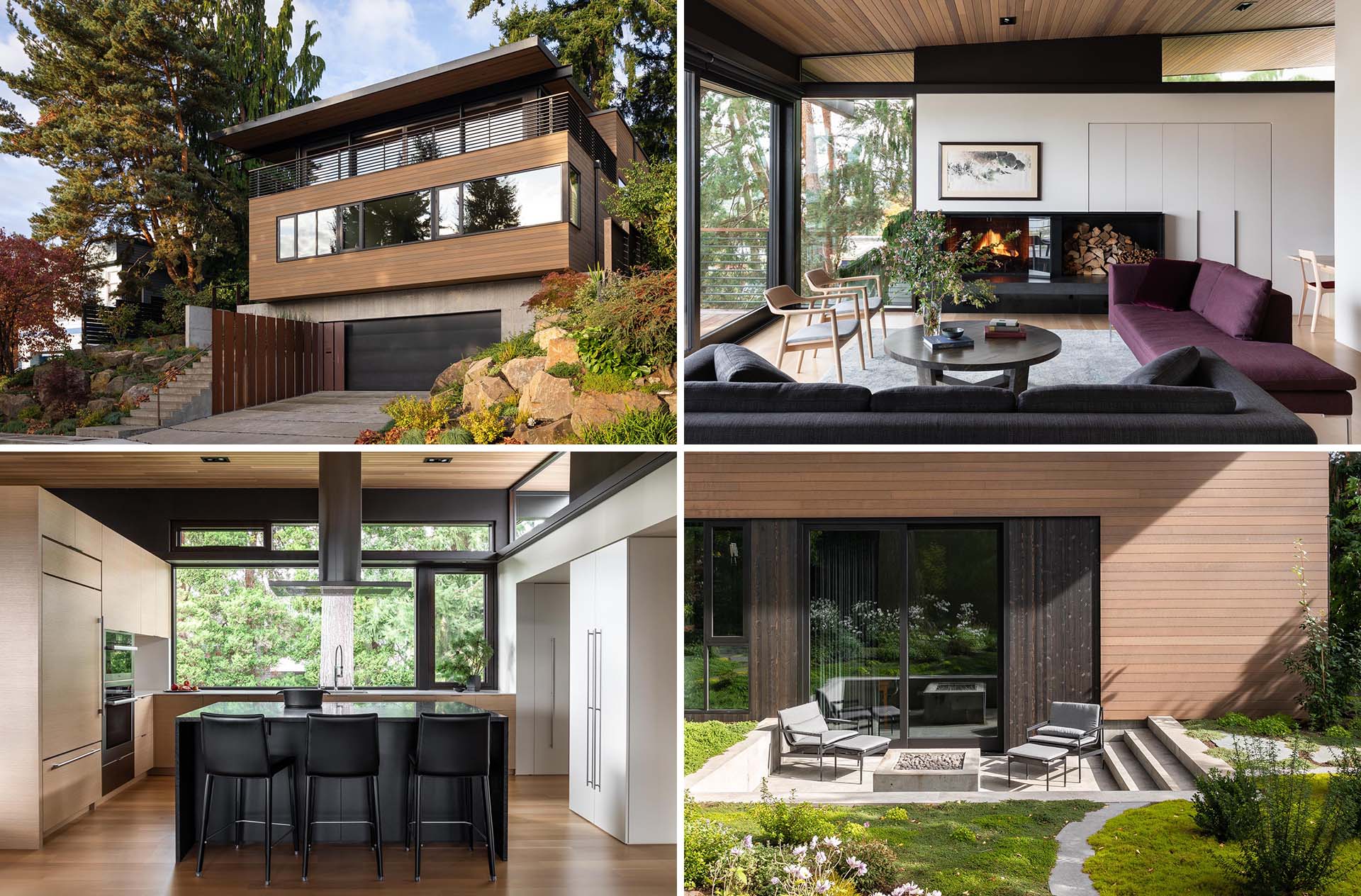 Heliotrope Architects has completed a modern house in Seattle, Washington, that's been designed to capture the site's abundant lake and mountain views.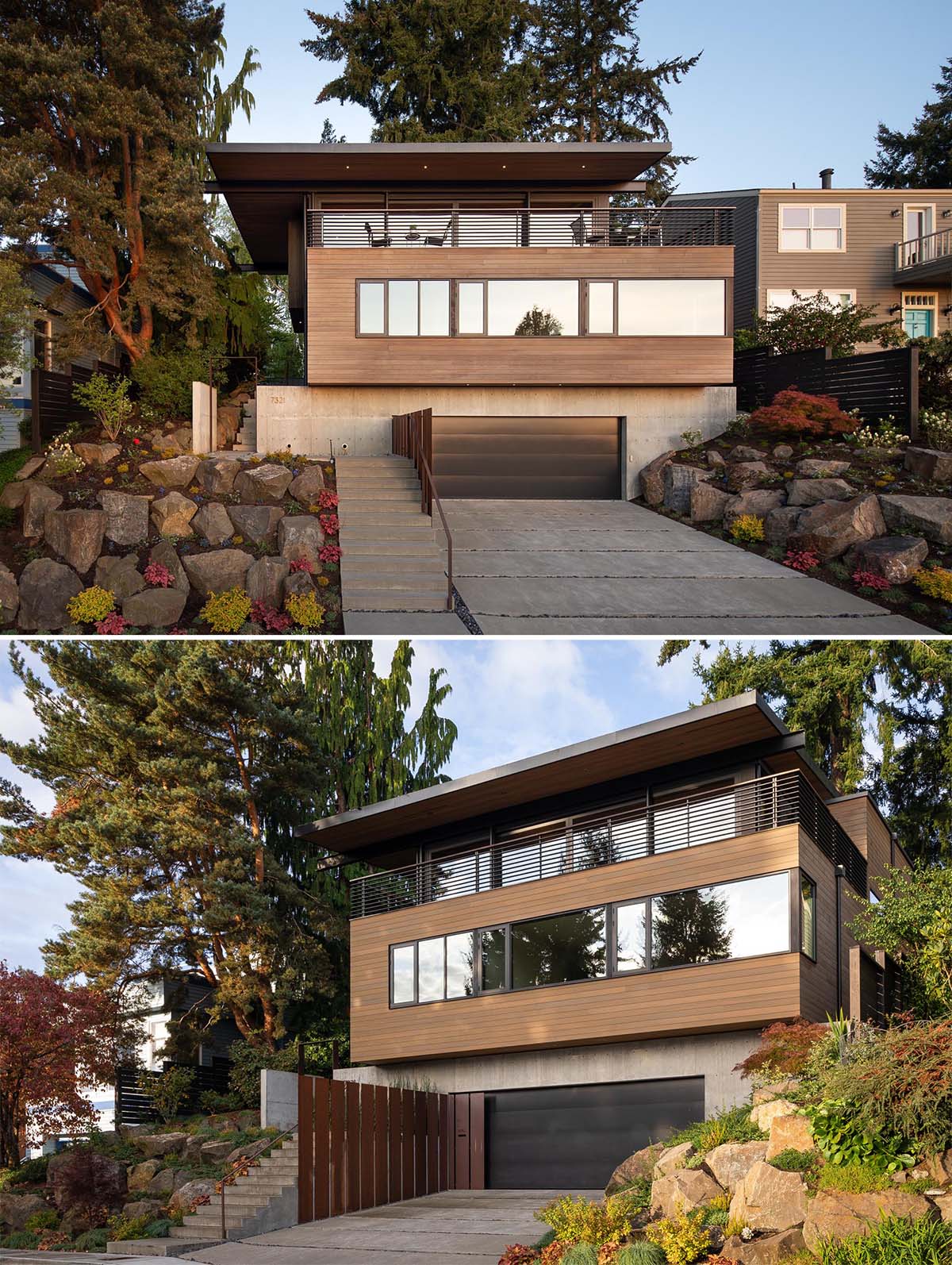 The facade of the house features concrete, a black garage door, steel accents, wood siding, and steps that lead to the front door.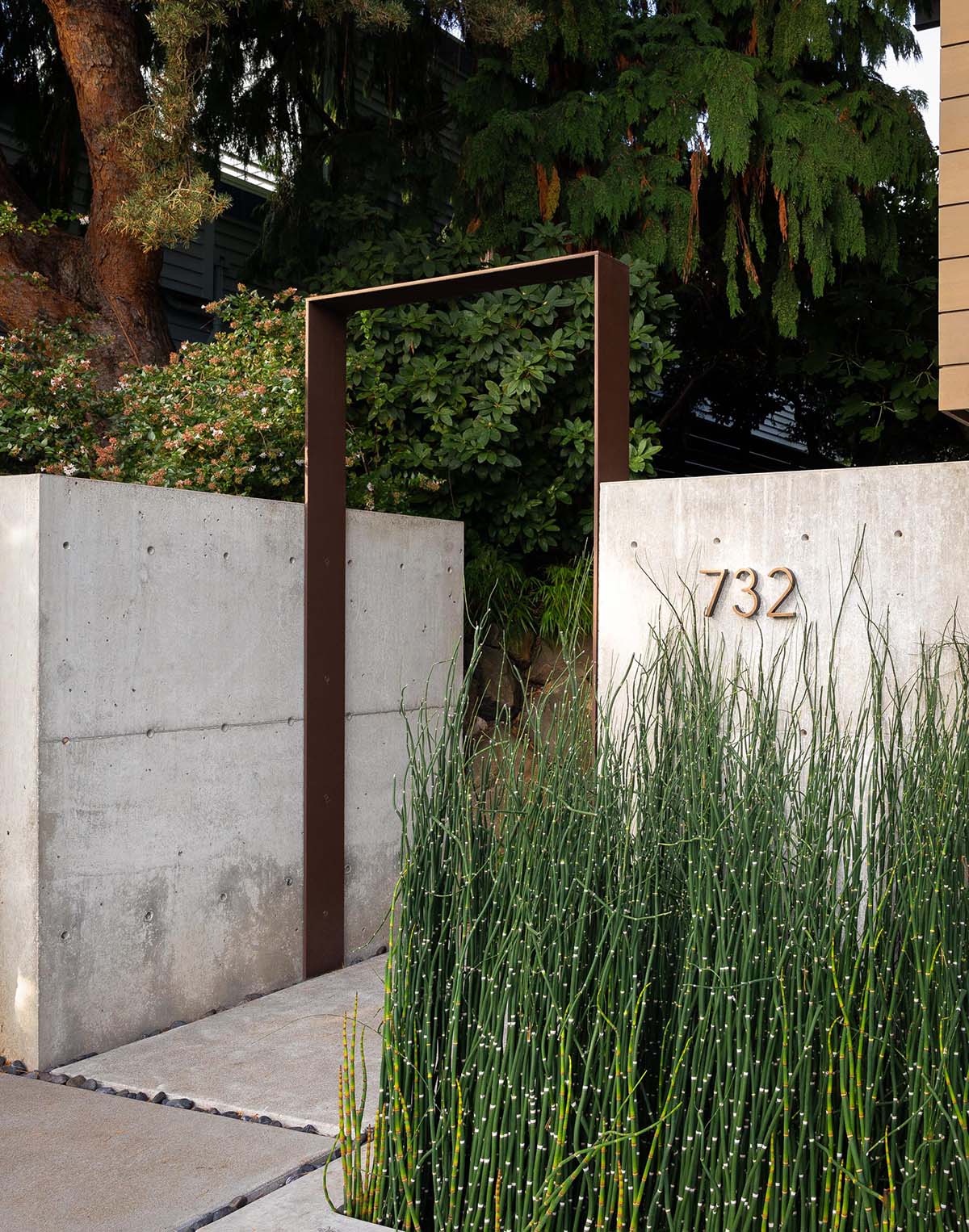 Black wood siding and a dark front door are located at the top of the stairs.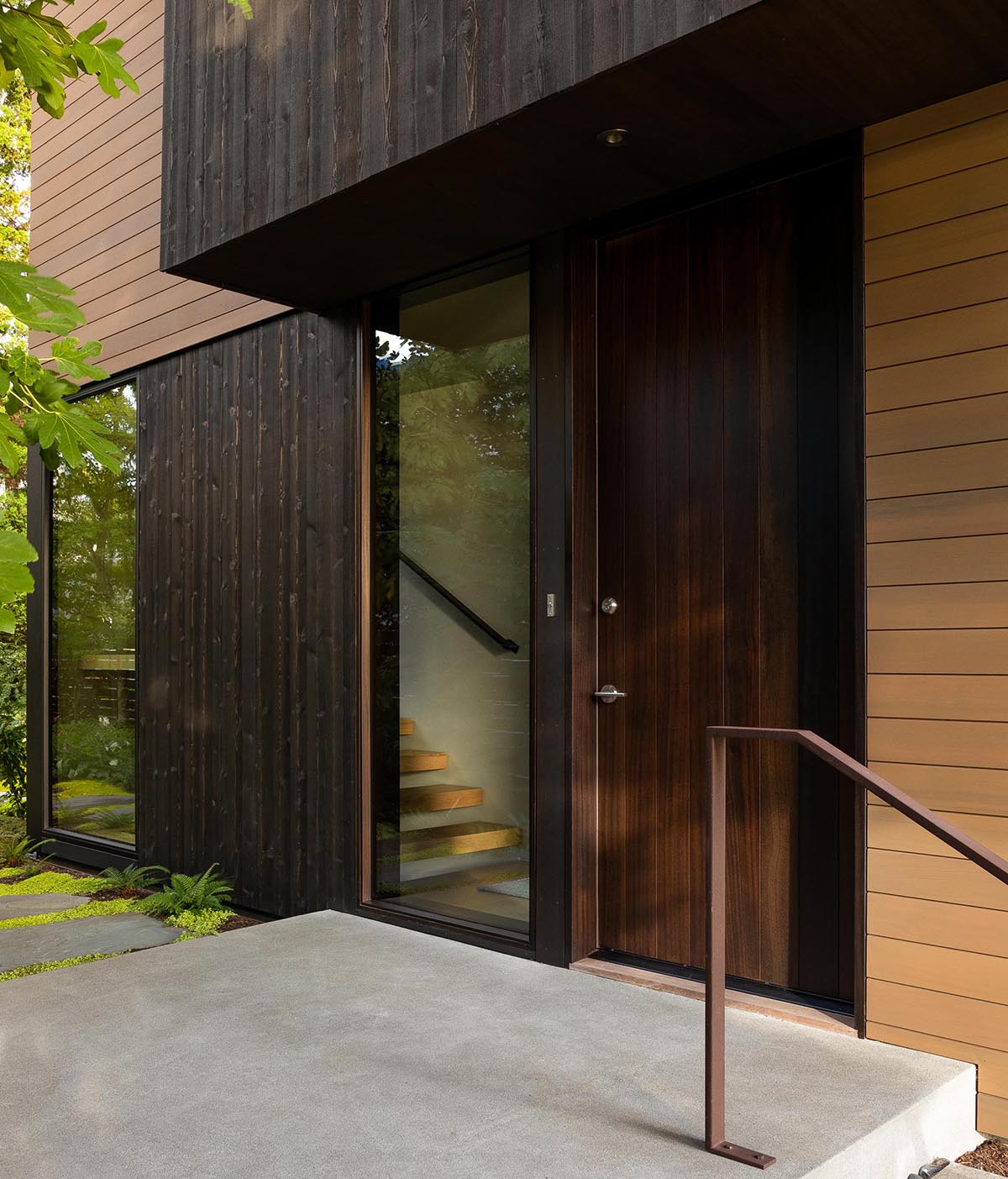 Stepping inside, and there's a living room with a fireplace and clerestory windows.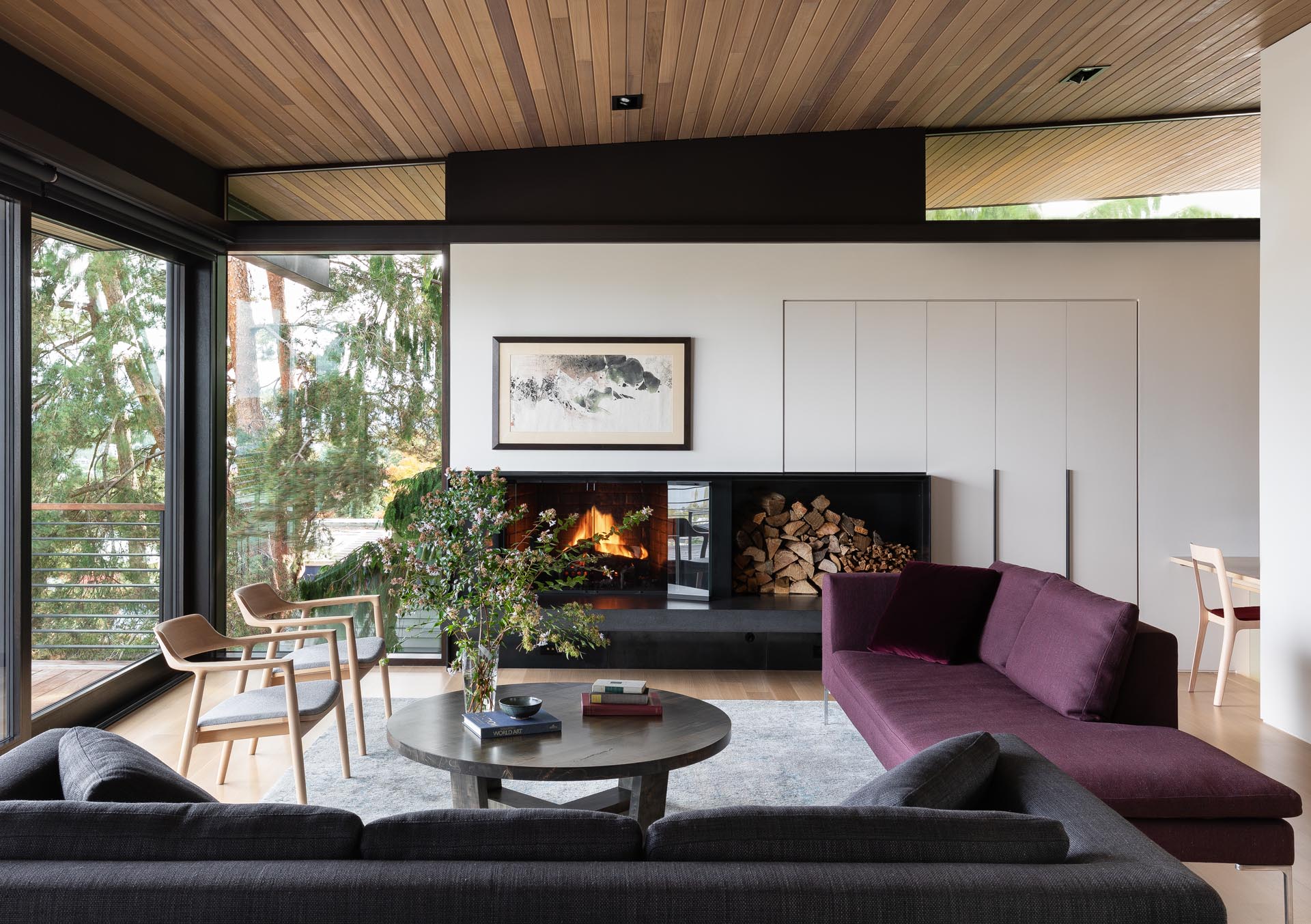 Behind the living room is the dining room. Sliding glass doors open the interior of the home to a balcony with expansive views.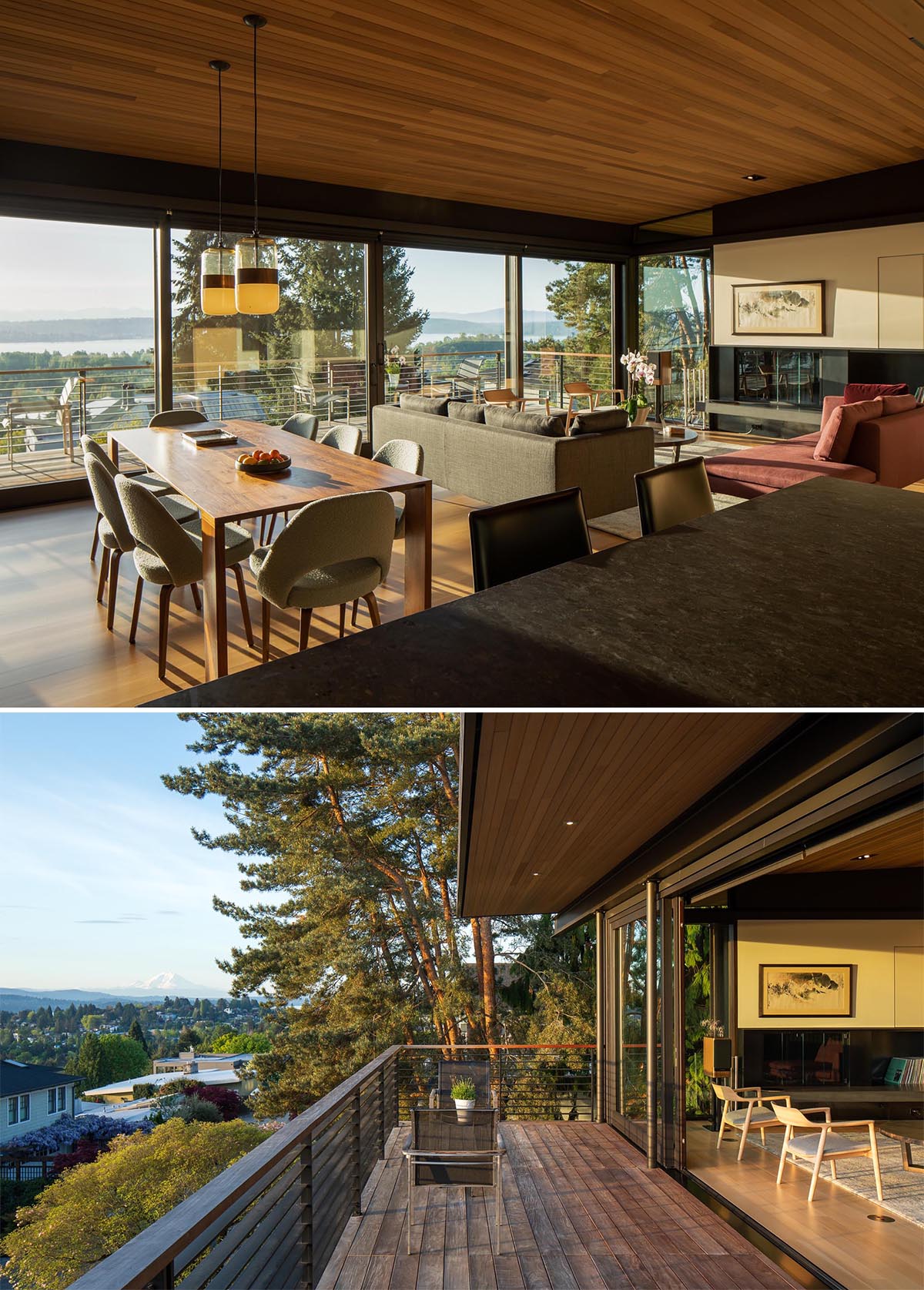 Adjacent to the dining room is the kitchen, where a black island contrasts the white and wood cabinets.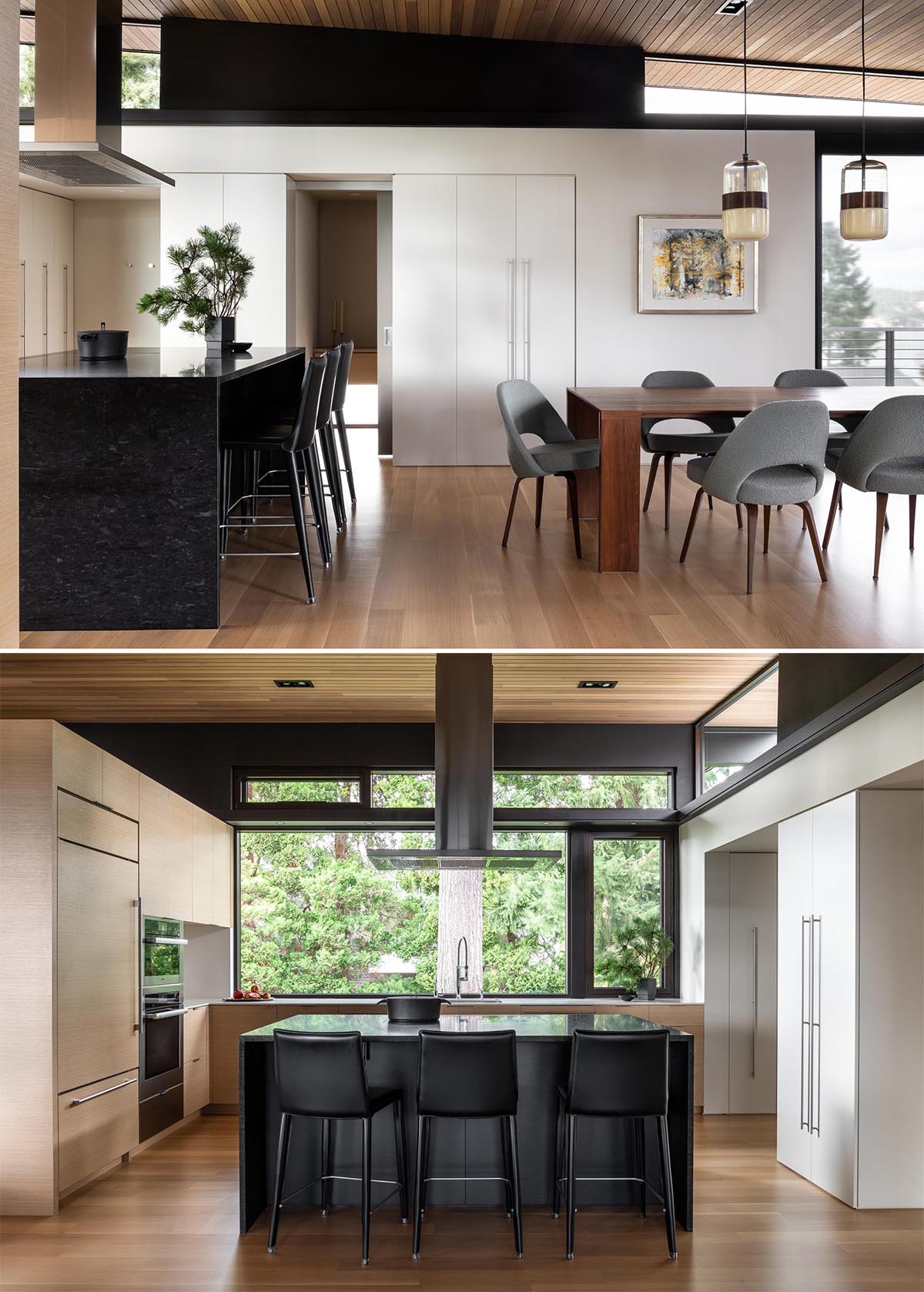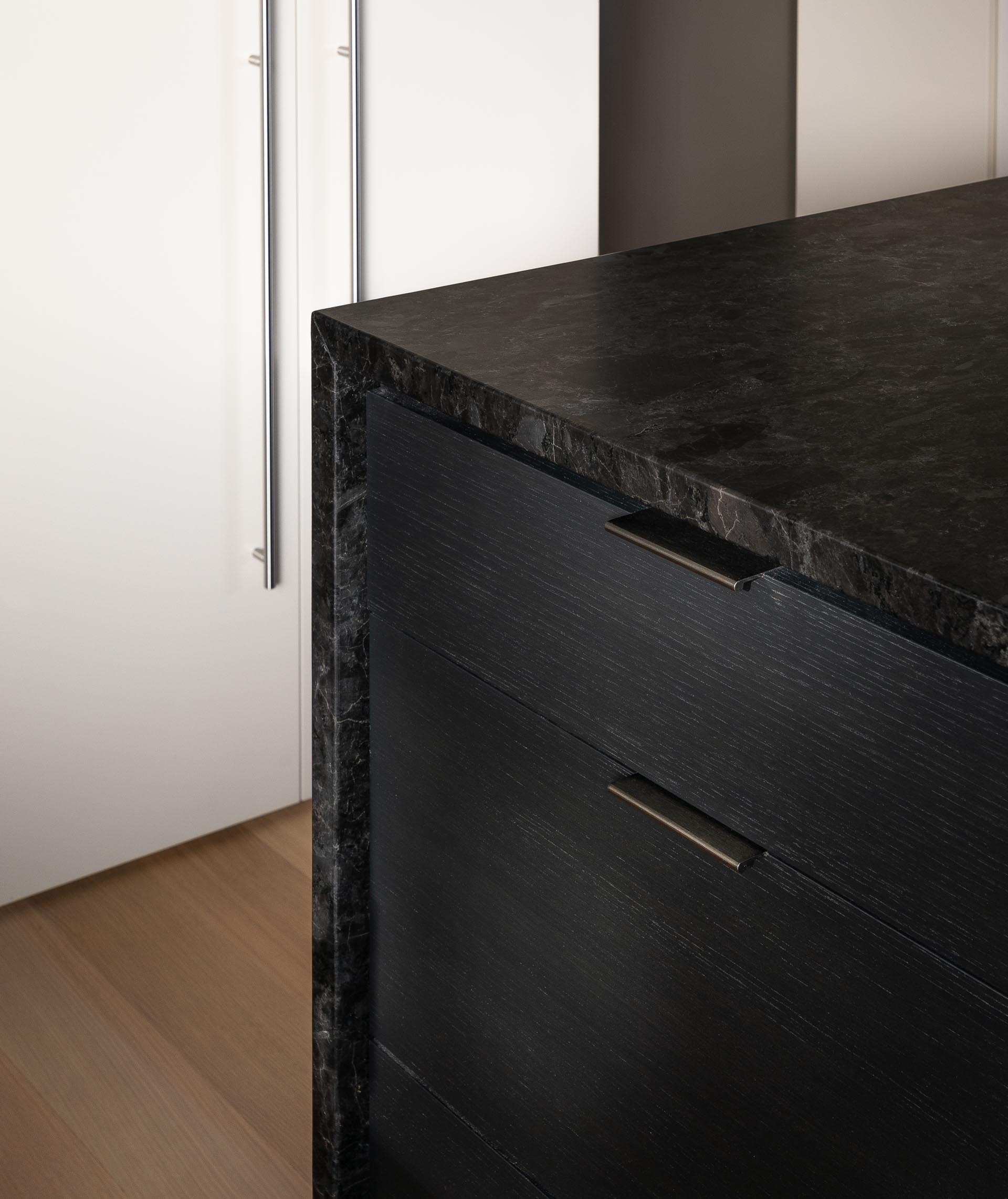 Wood stairs connect the upper social areas of the home with the bedrooms and bathrooms that are located on the lower level.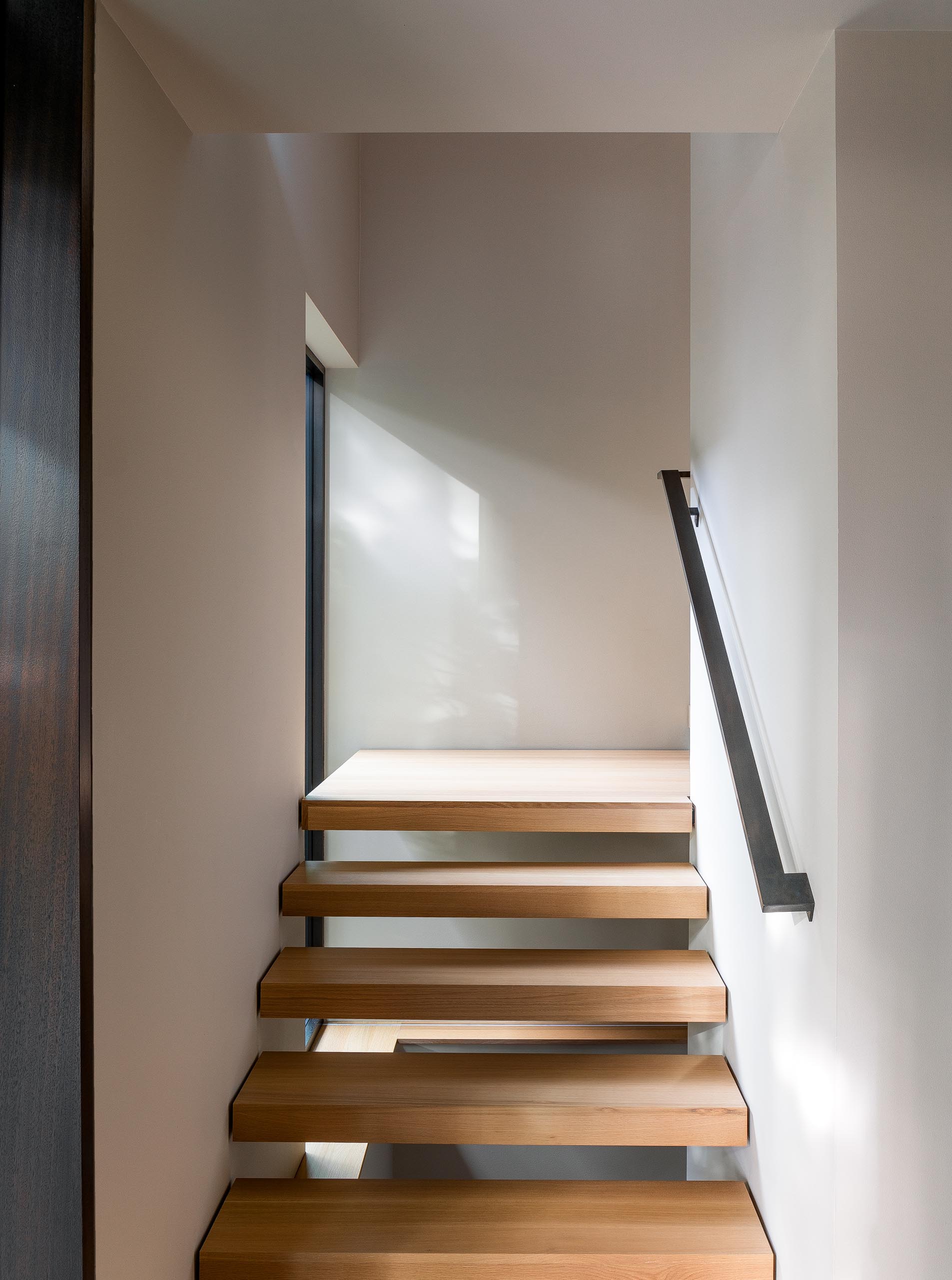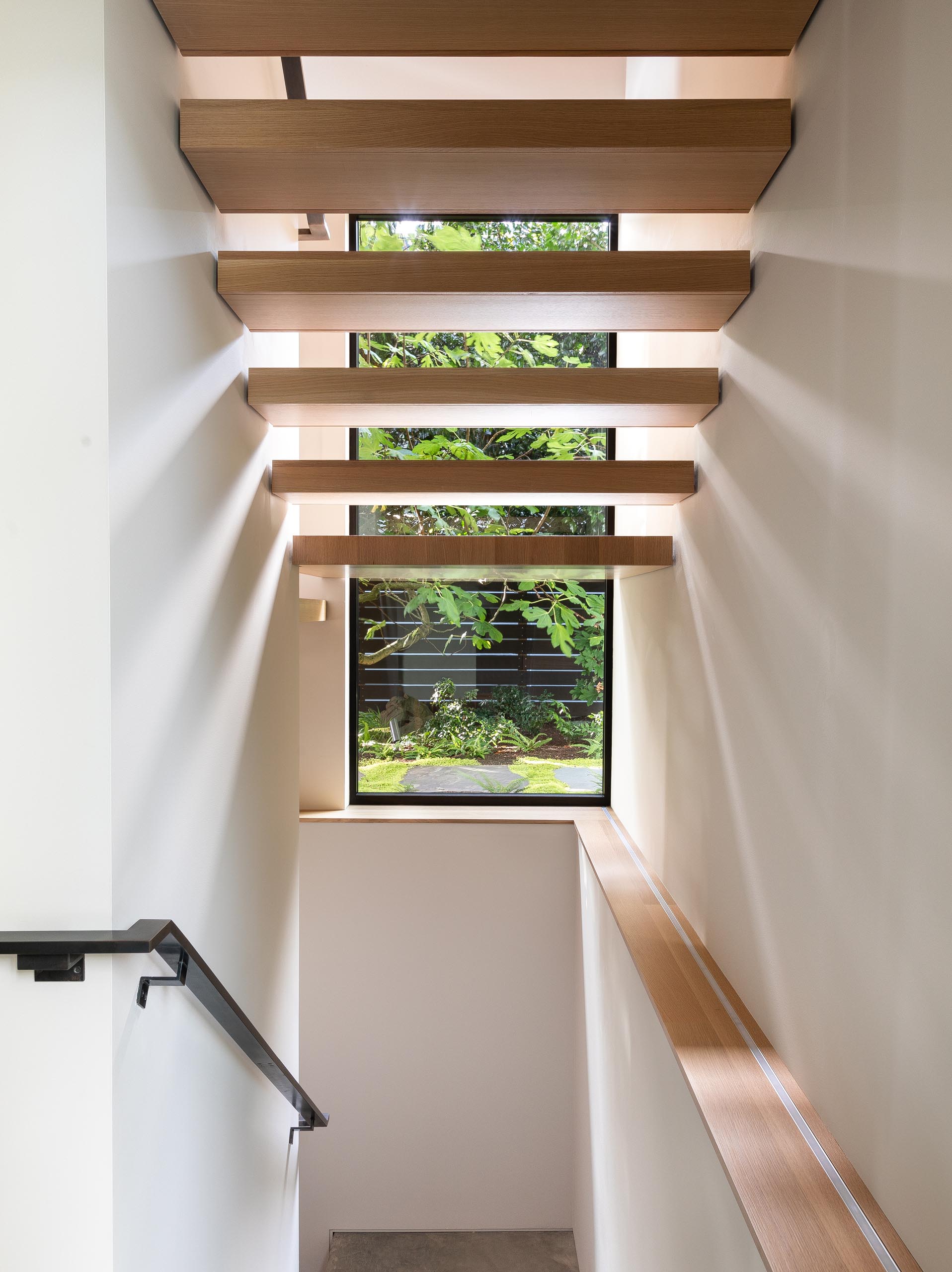 In one of the bedrooms, a wood headboard provides support for a floating bedside table.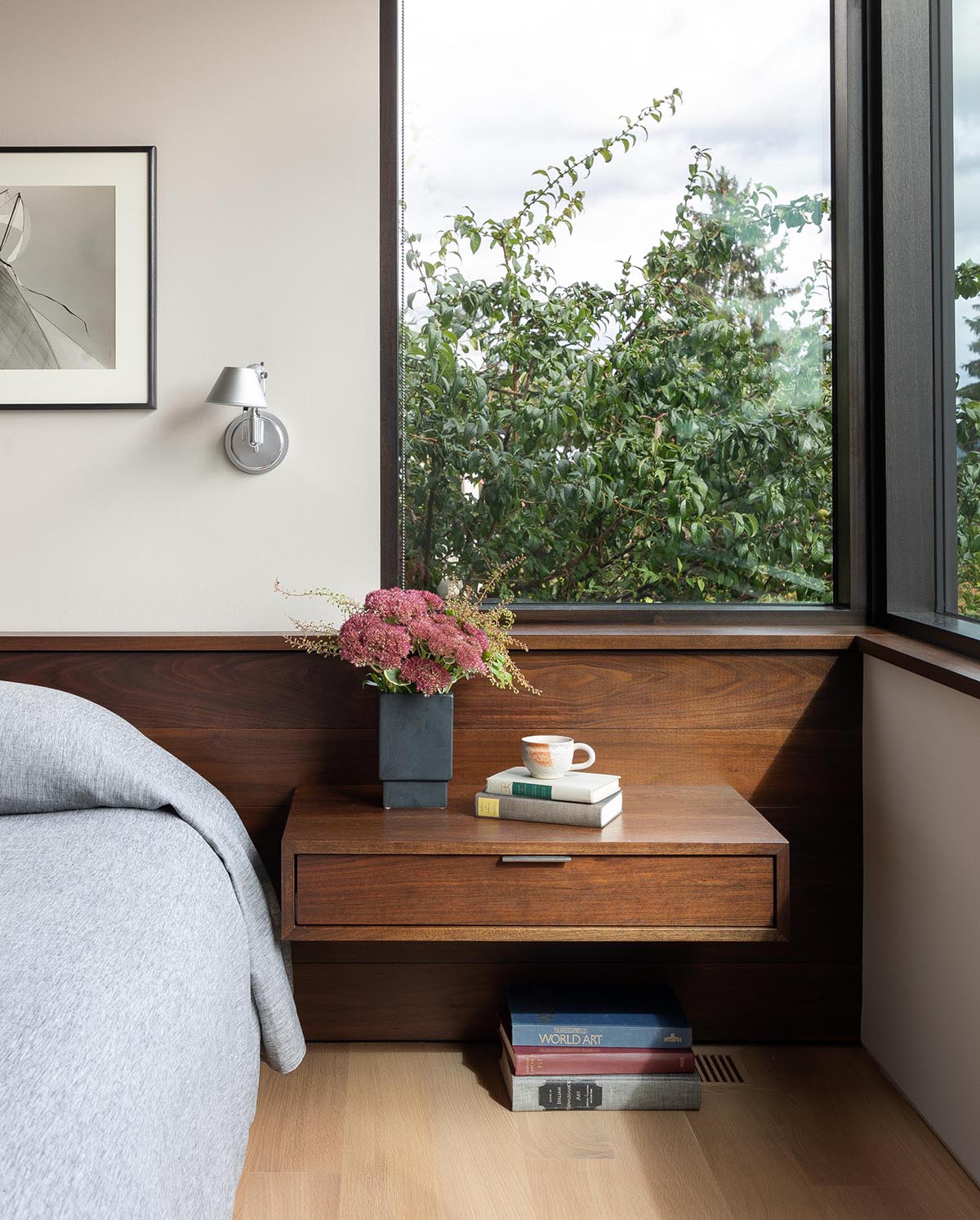 In the master bathroom, there's a dual sink vanity and wood cabinets, while on the opposite wall, there's a freestanding bathtub and shower.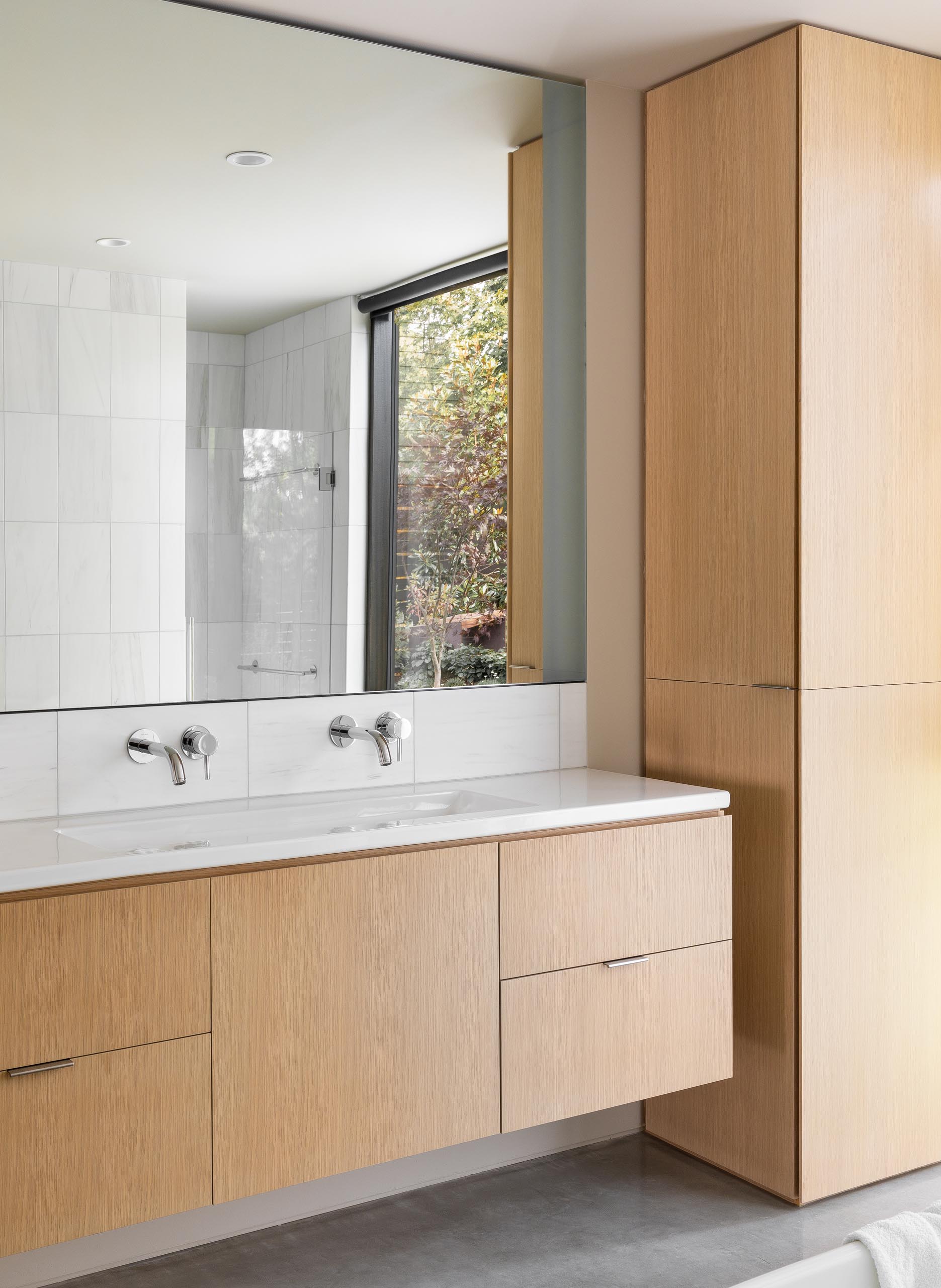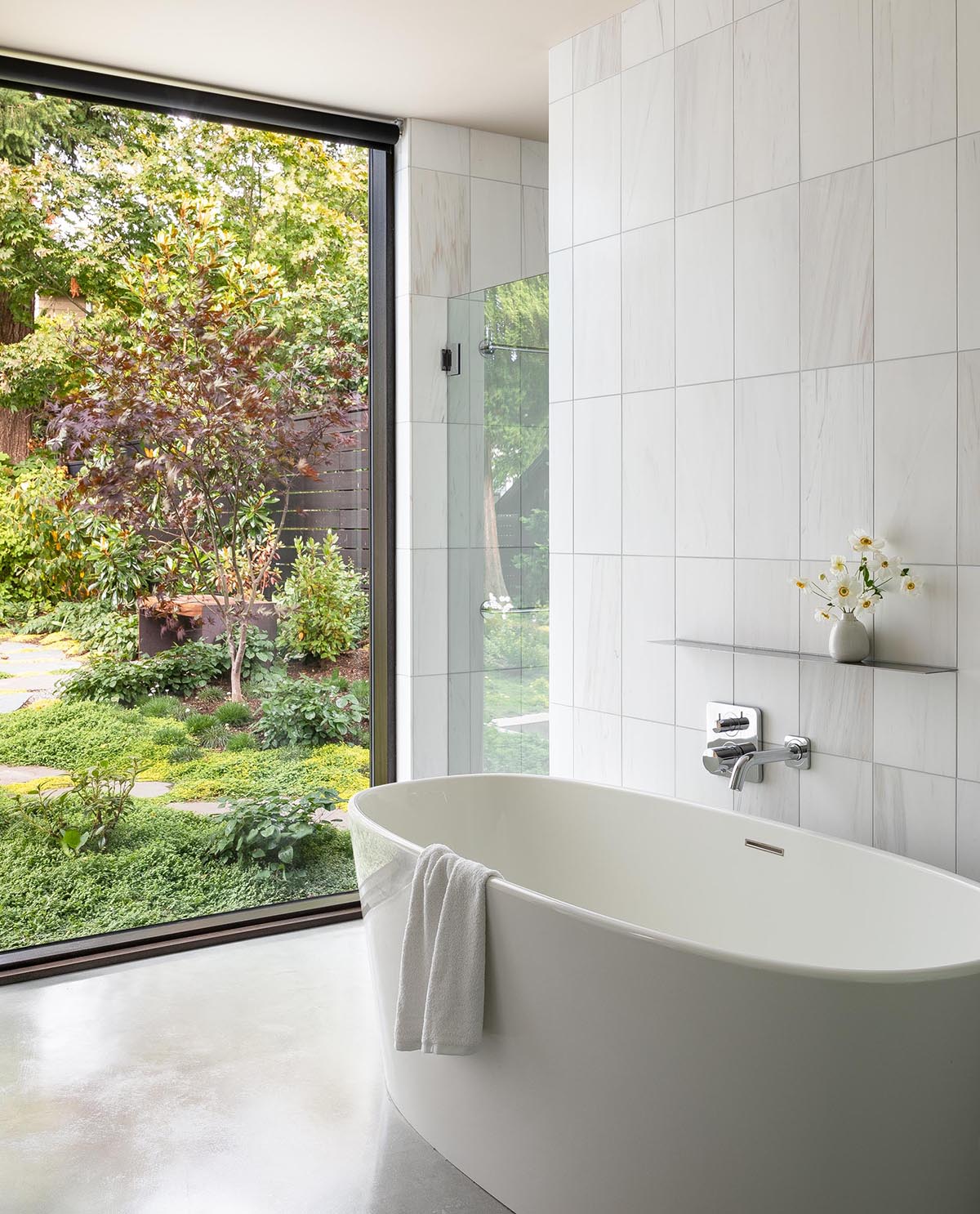 In another bathroom, there's a floating wood vanity with hidden lighting tucked away in the corner.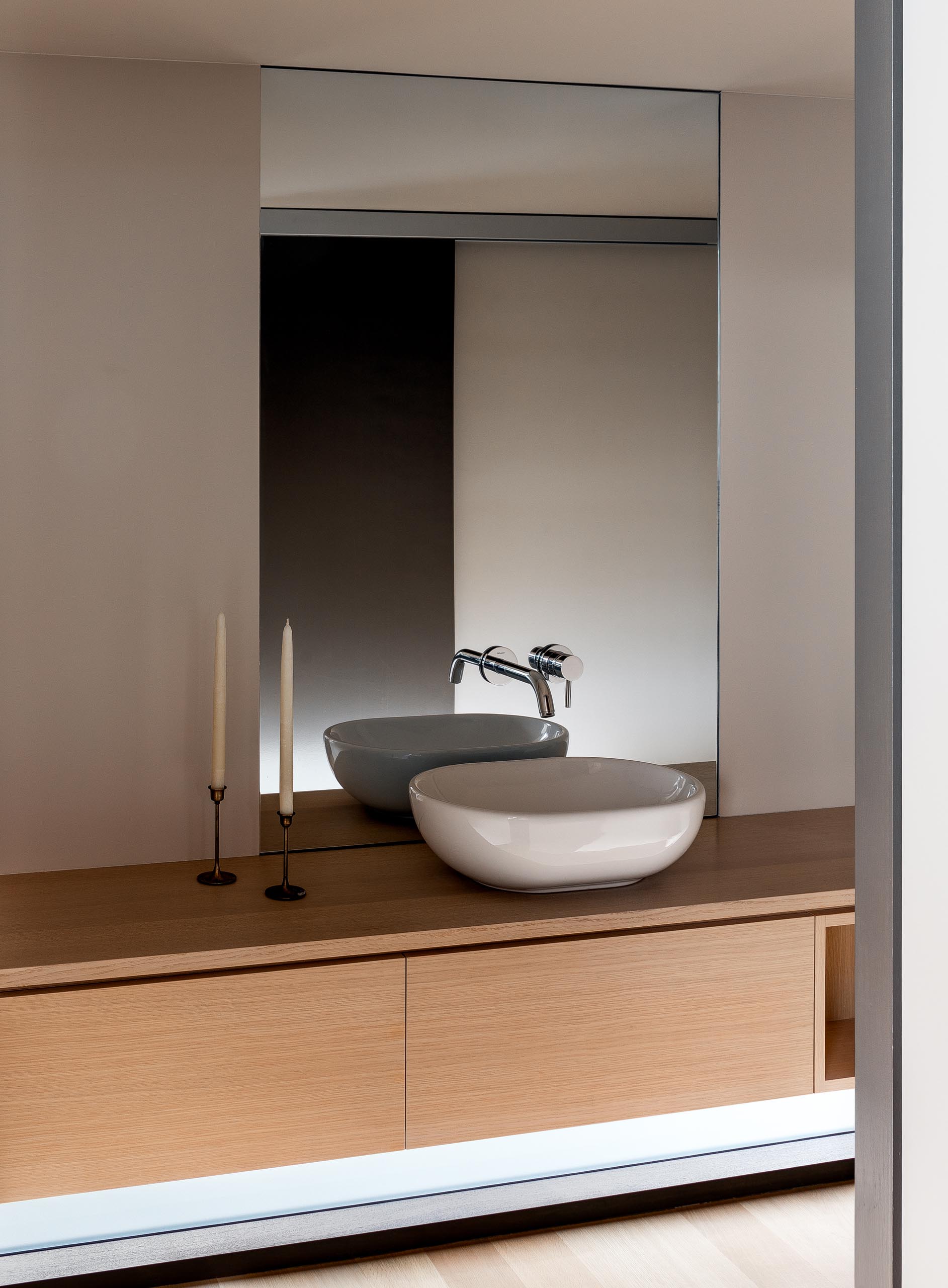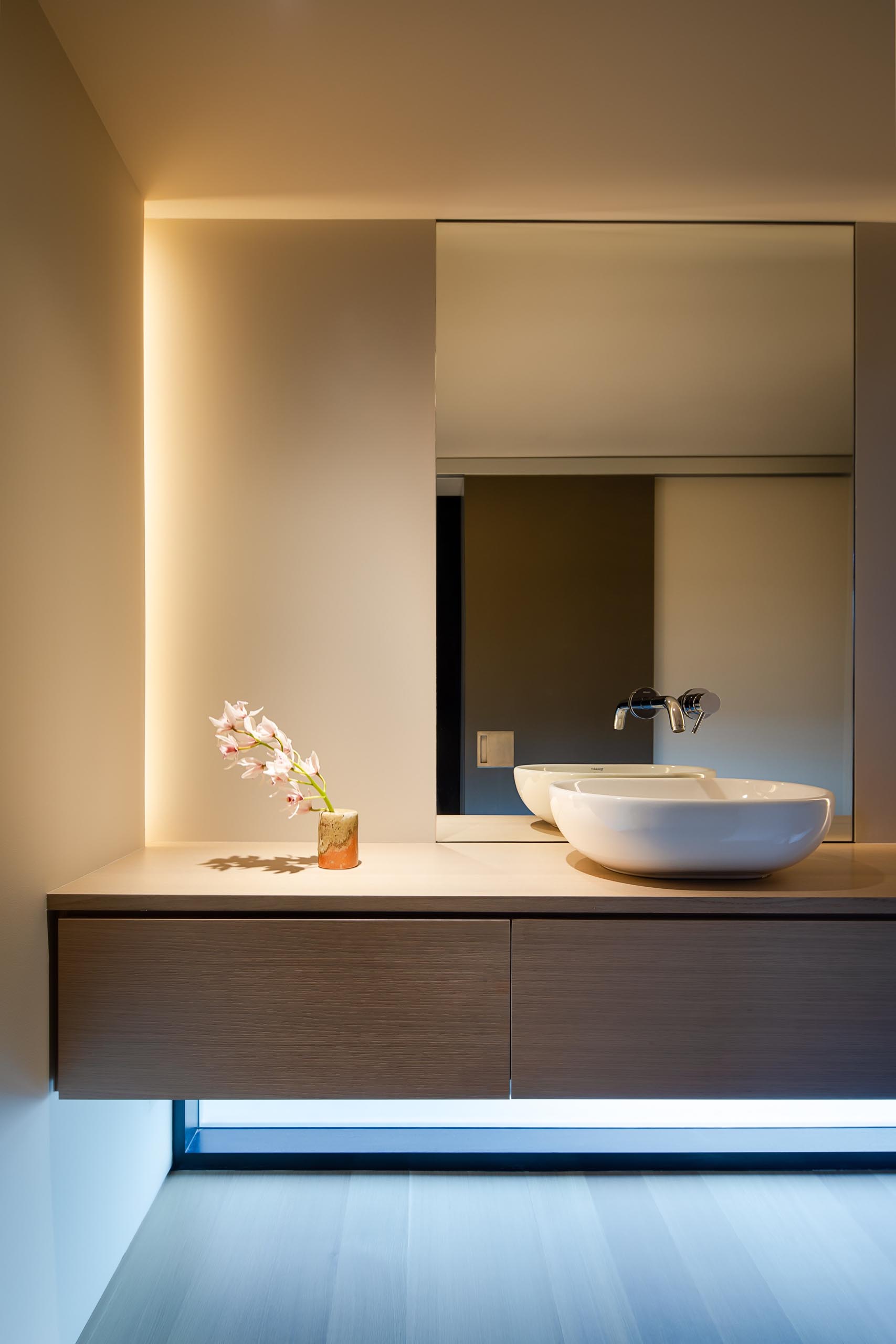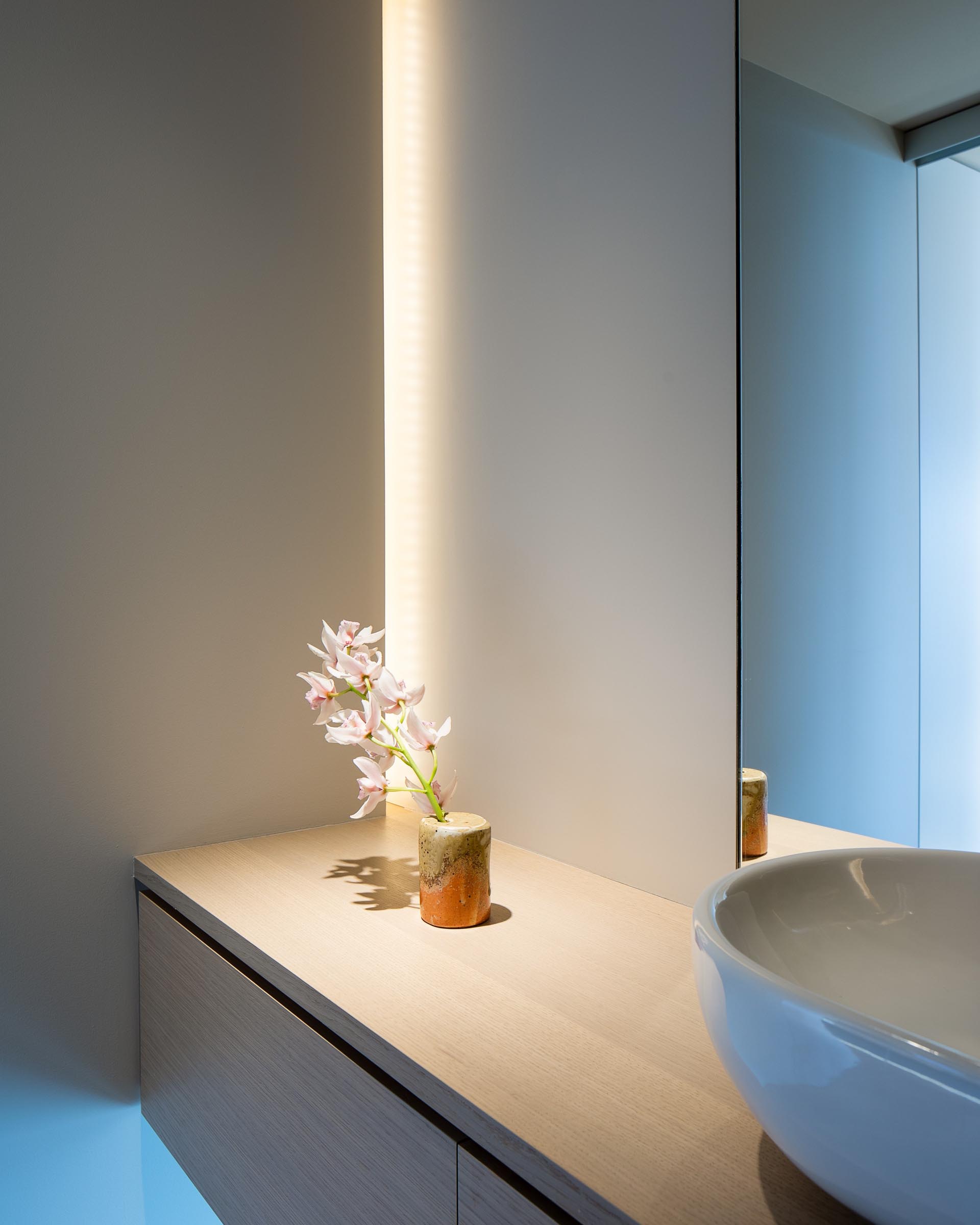 Outside, there's a seating area with an outdoor fireplace and steps that lead up to a landscaped garden.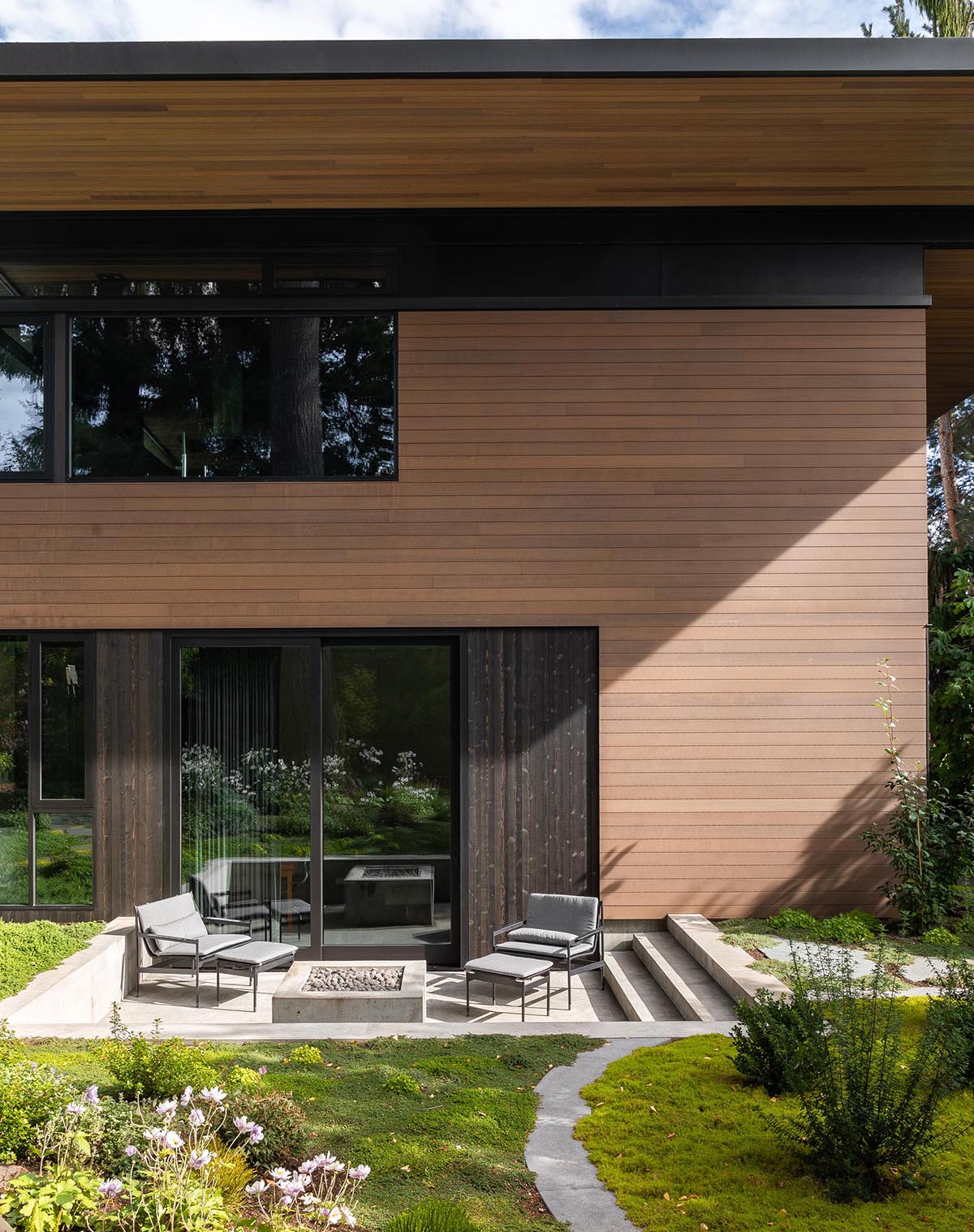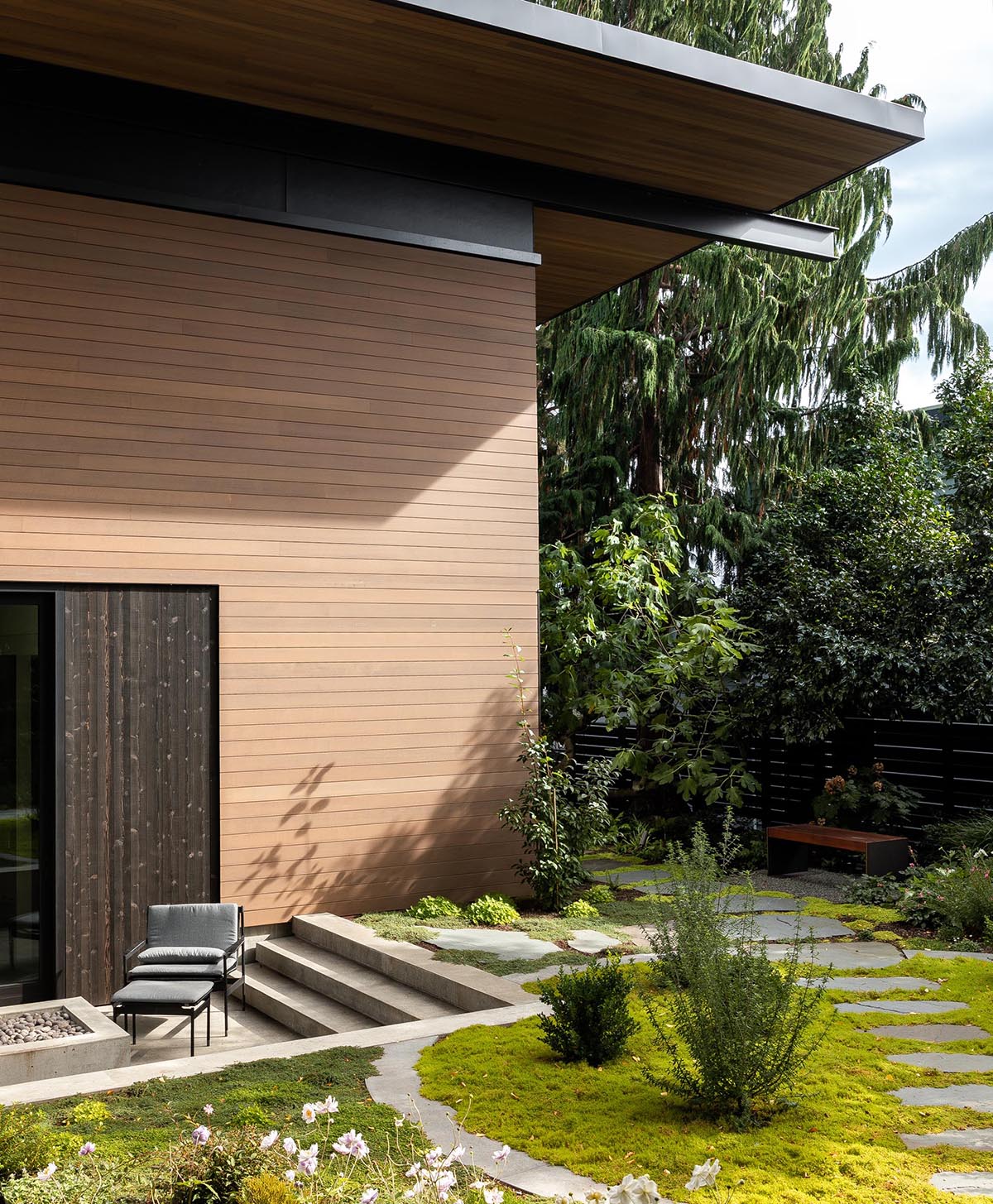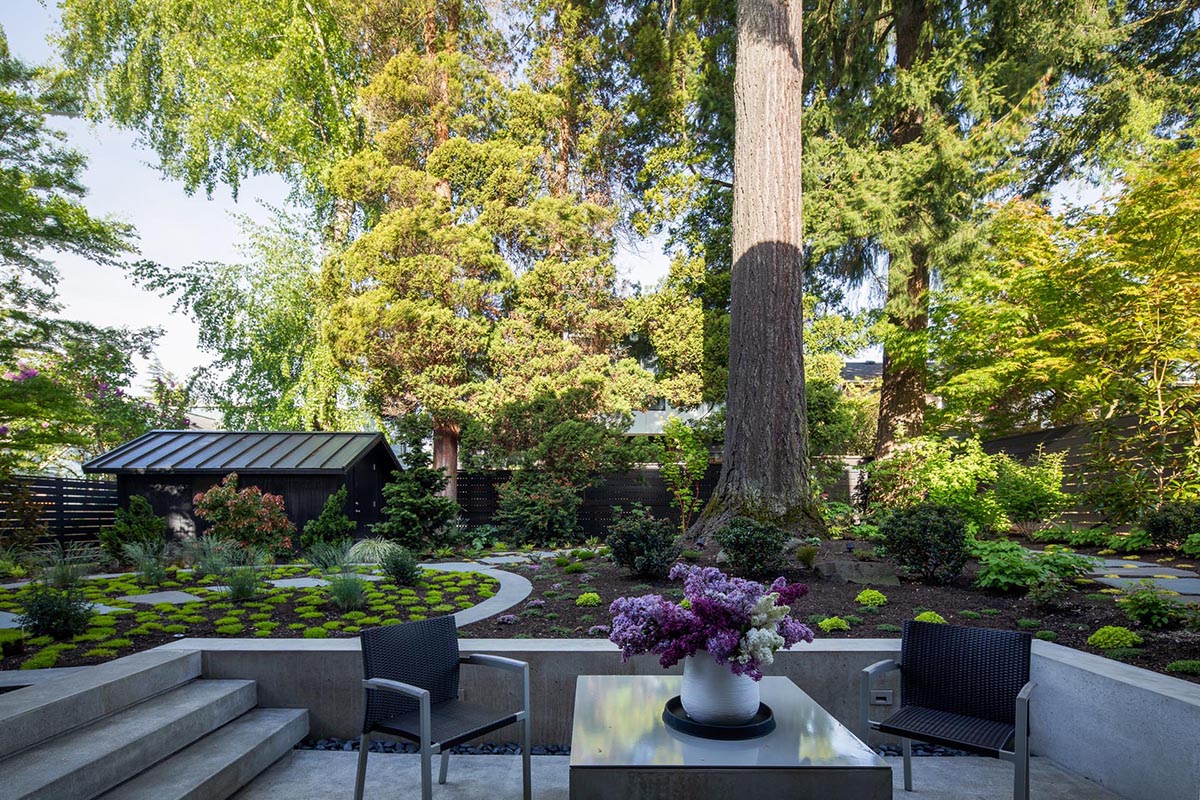 Photography: Sean Airhart and Haris Kenjar | Architecture: Heliotrope Architects | Contractor: Dovetail | Landscape: Nussbaum | Structural:Swenson SayFaget