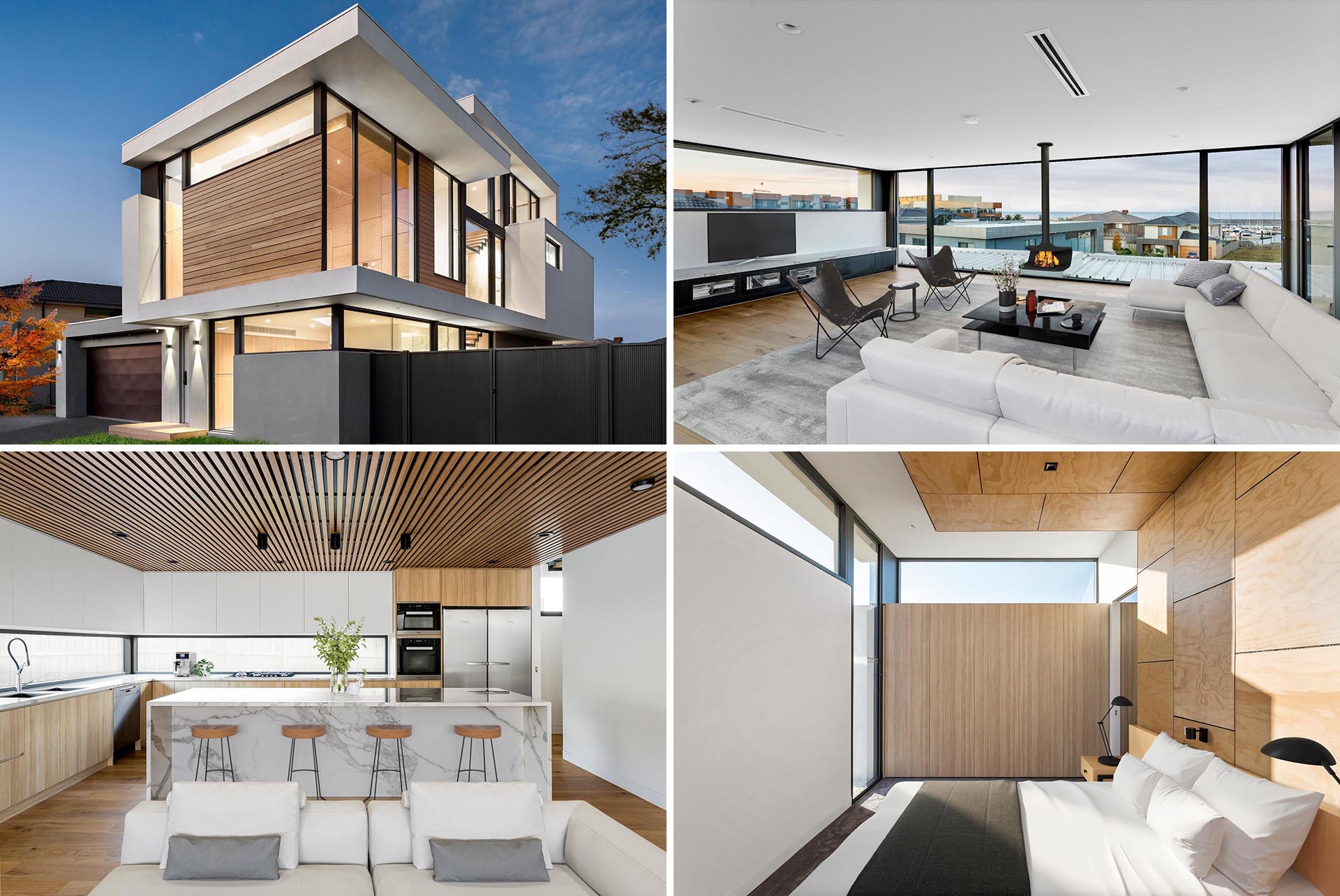 Sky Architect Studio has designed a modern home in Melbourne, Australia, that includes a living room on the top floor of the home to take advantage of the views.
The three-level home has an exterior that's been clad with Blackbutt timber and full-height windows on the north-east facade, while the west facade features large eaves and slot windows.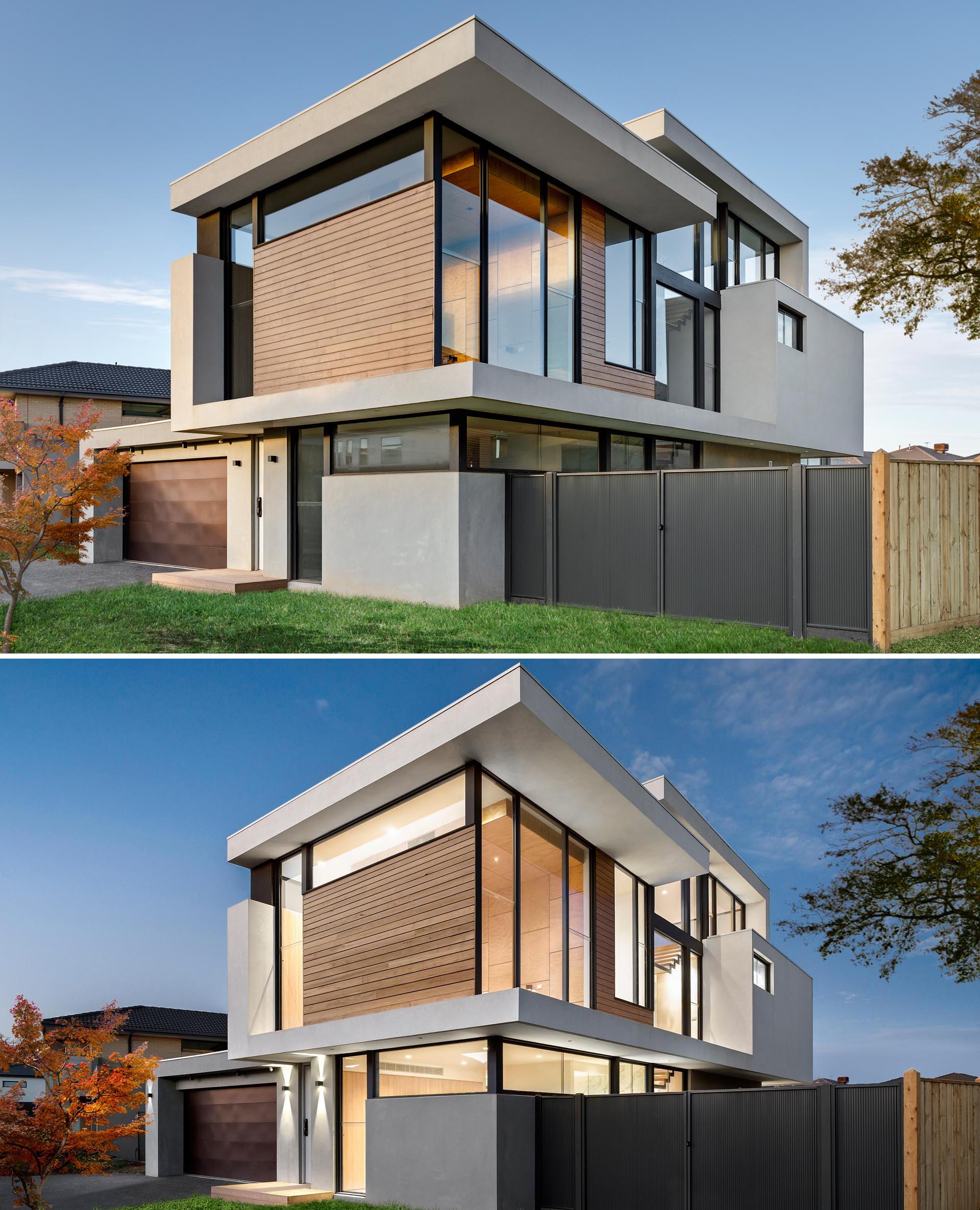 A cantilever suspended 8 feet (2.5m) from the main bedroom hovers above decking to establish volume and allow views of the nearby harbor.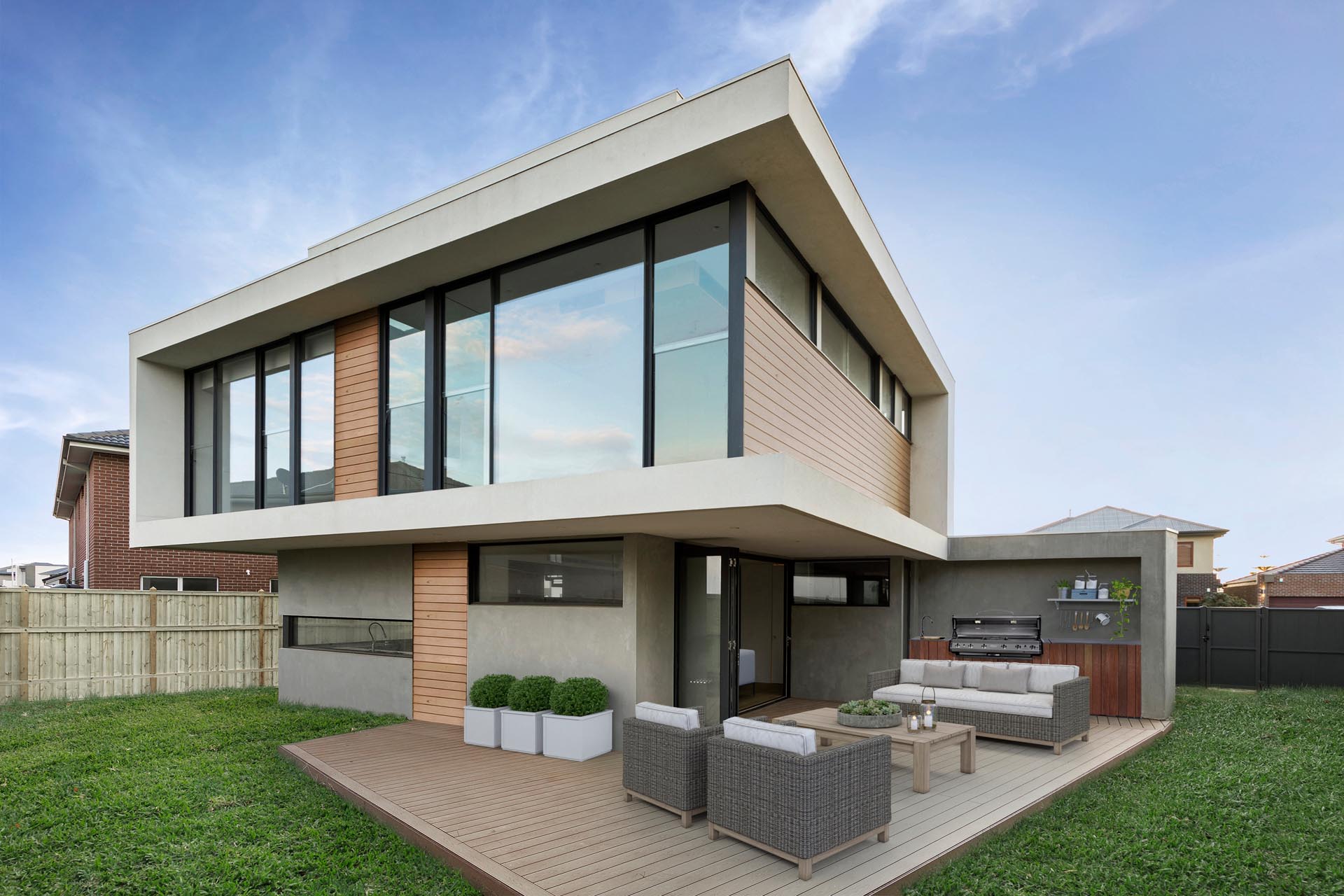 Inside the home, there's high ceilings, an abundance of windows, a central floating staircase, and a restrained palette of natural colors and materials, including timber and marble, as shown in the open plan family room and kitchen.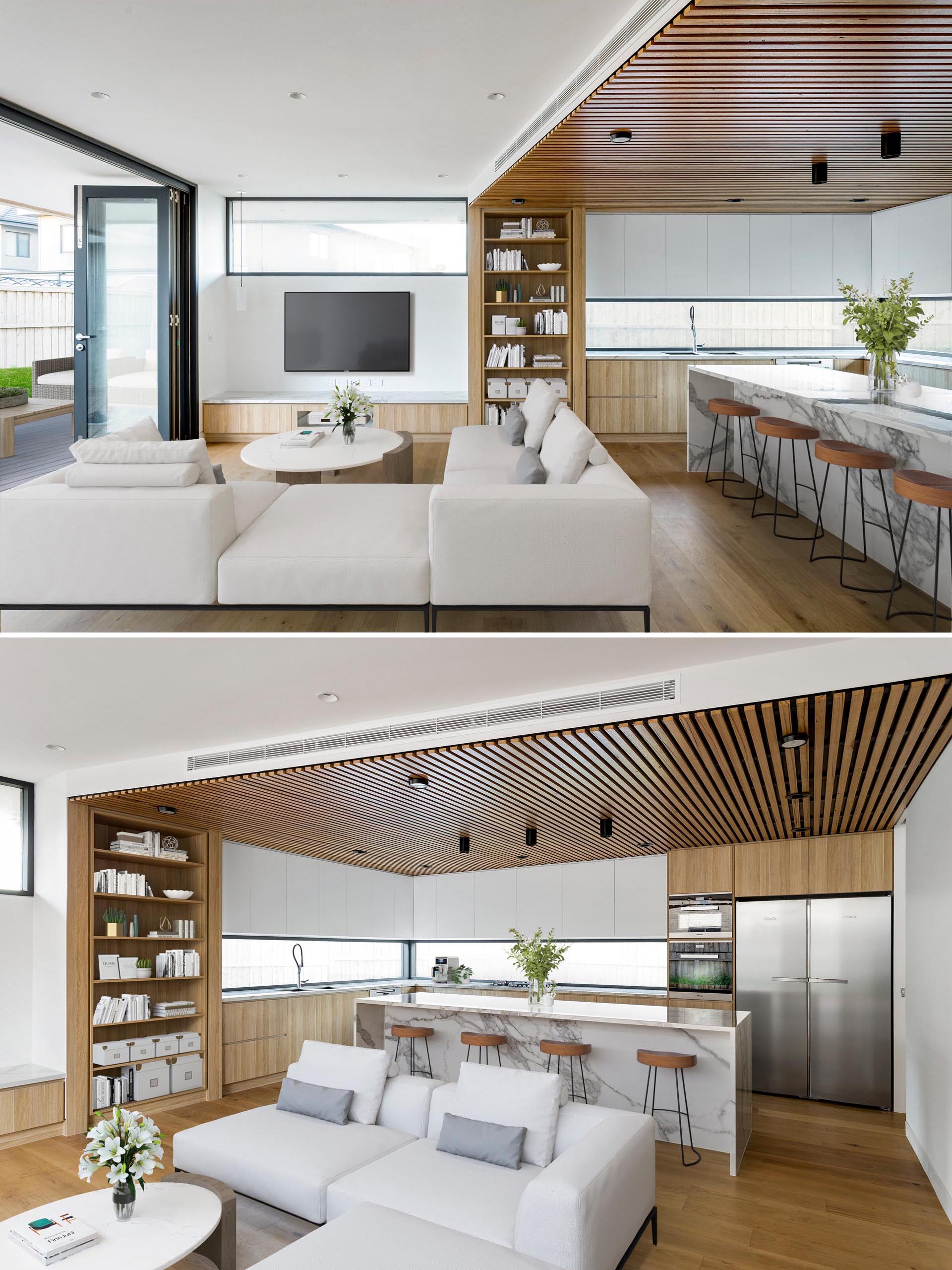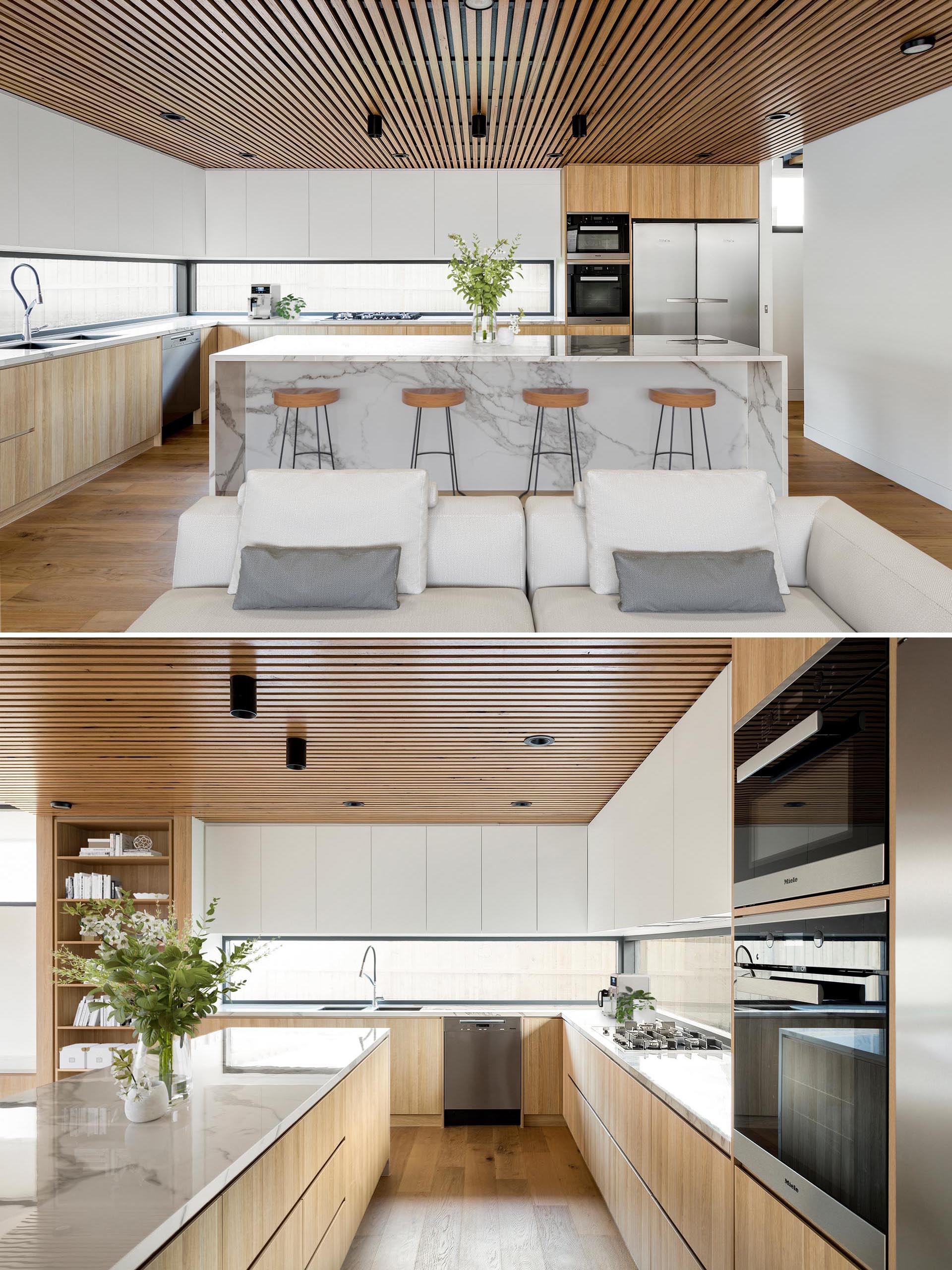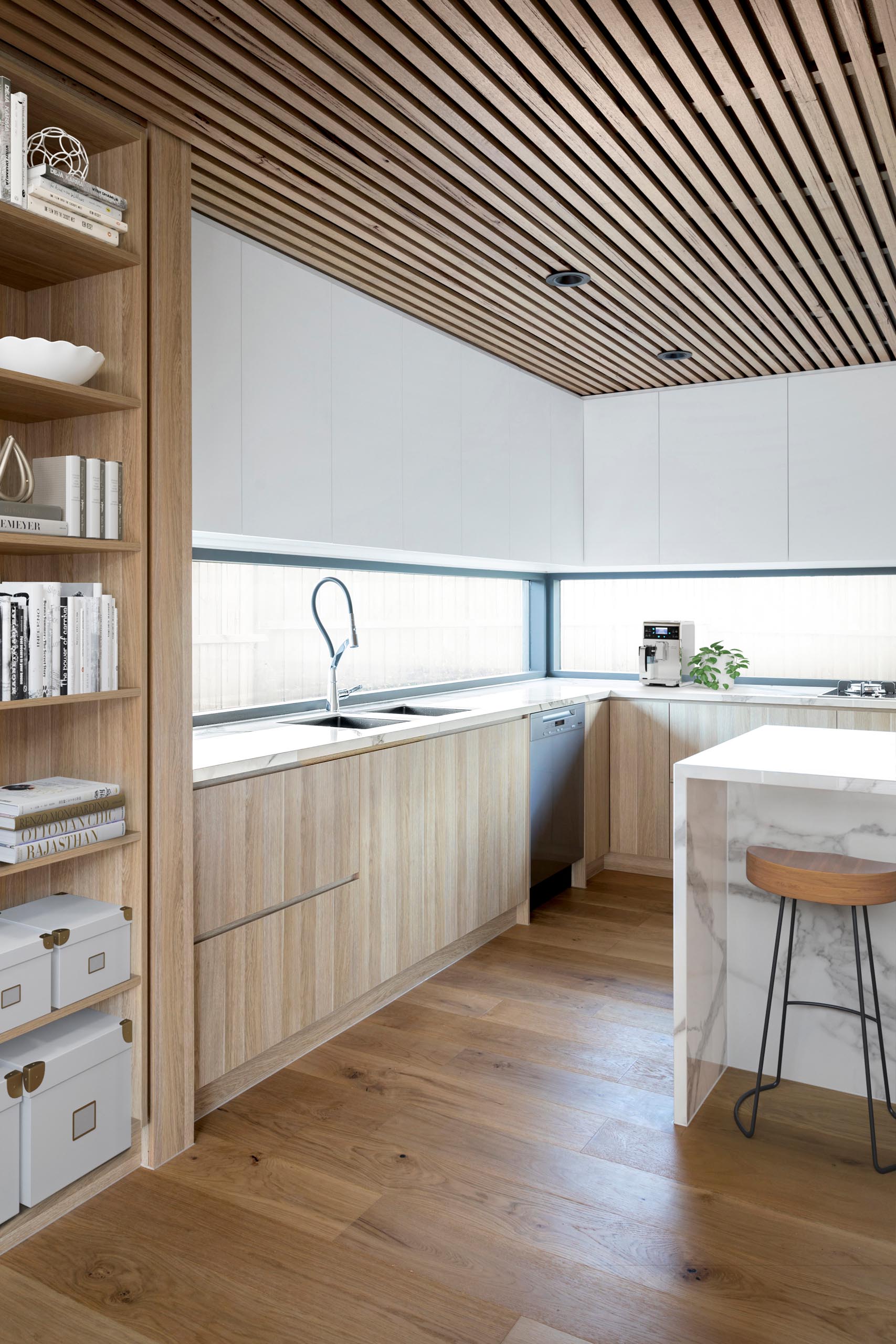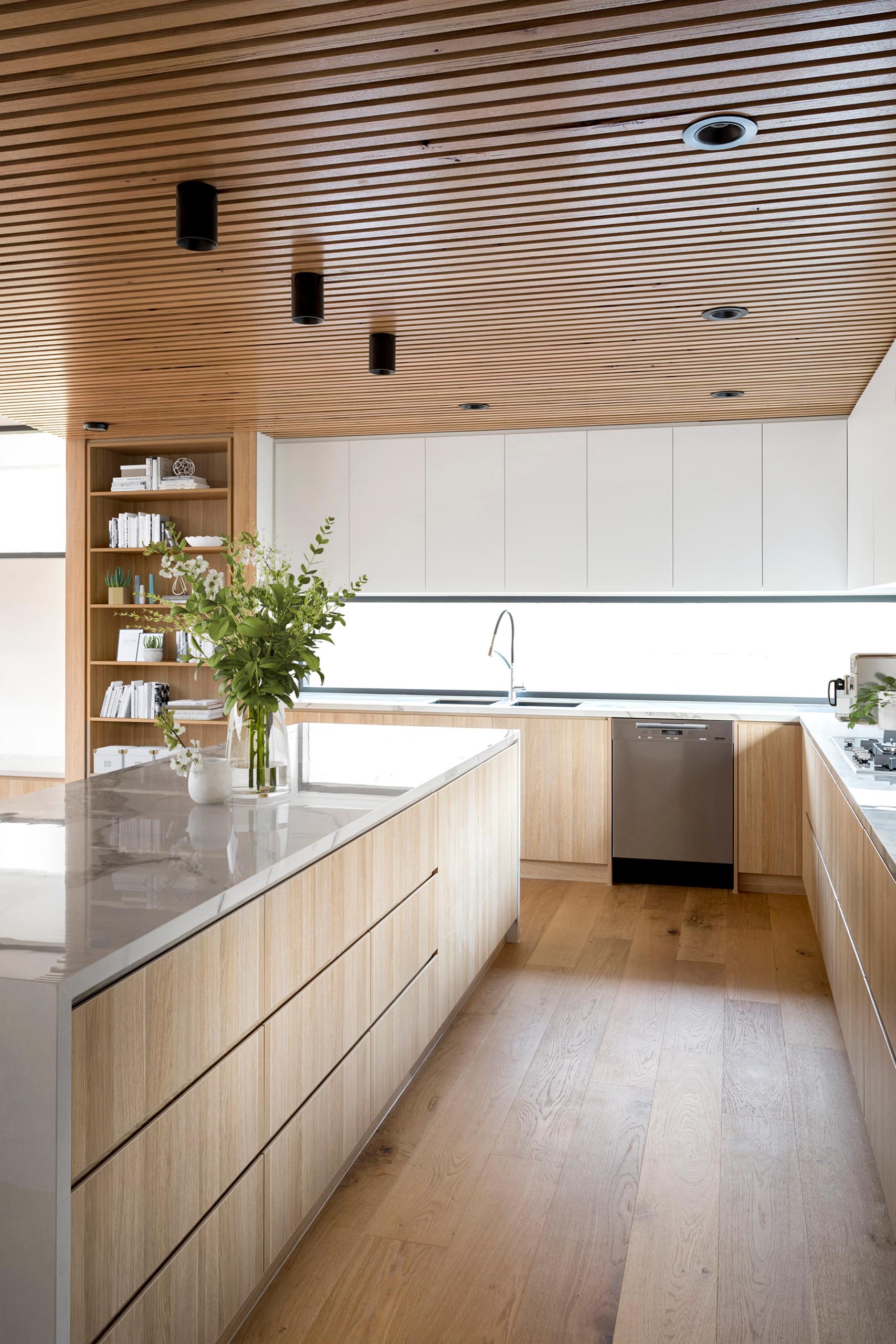 The staircase is an eye-catching interior feature. Designed in consultation with a structural engineer, each solid timber stair tread sits perfectly in between long vertical timber battens without the need for stair stringers.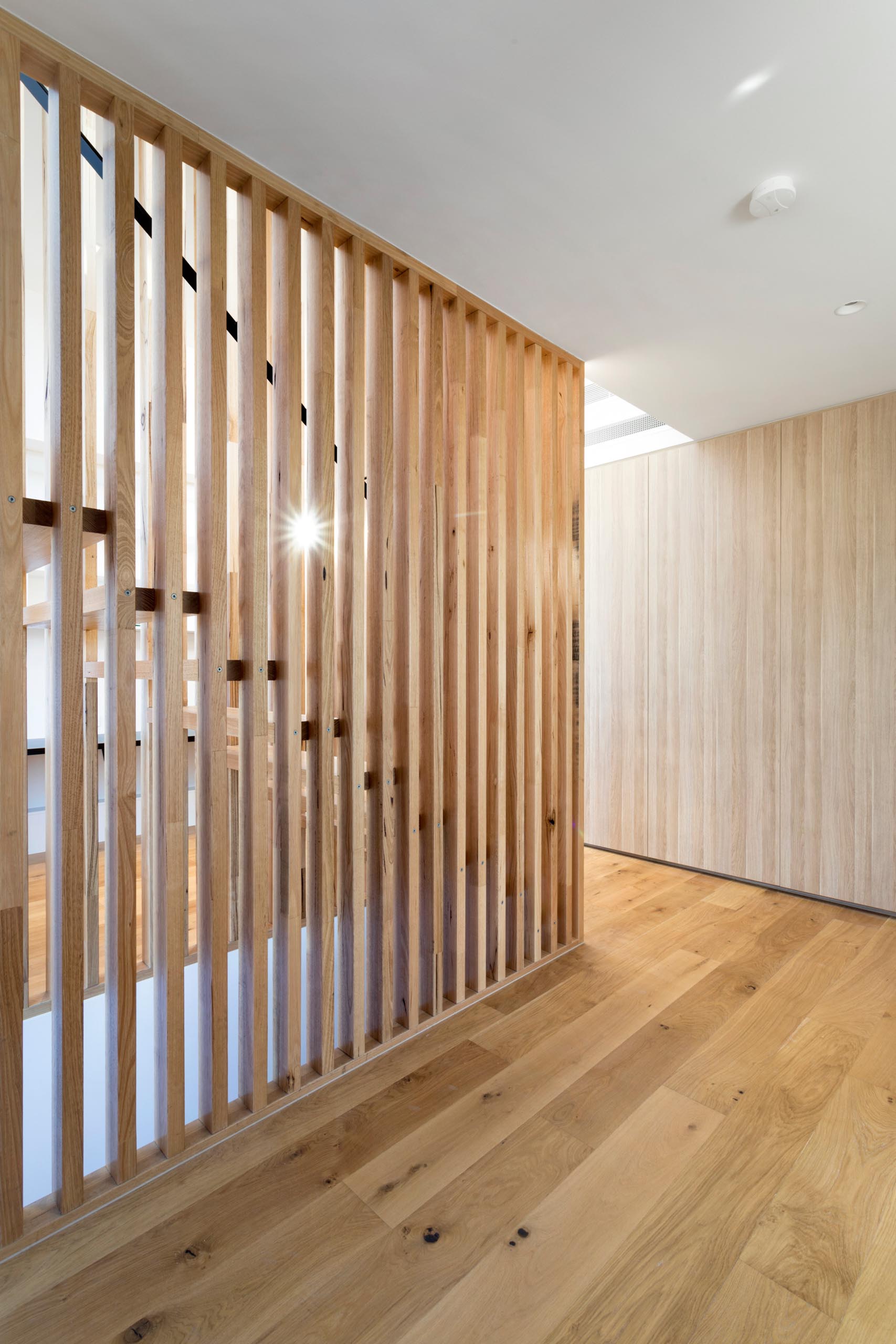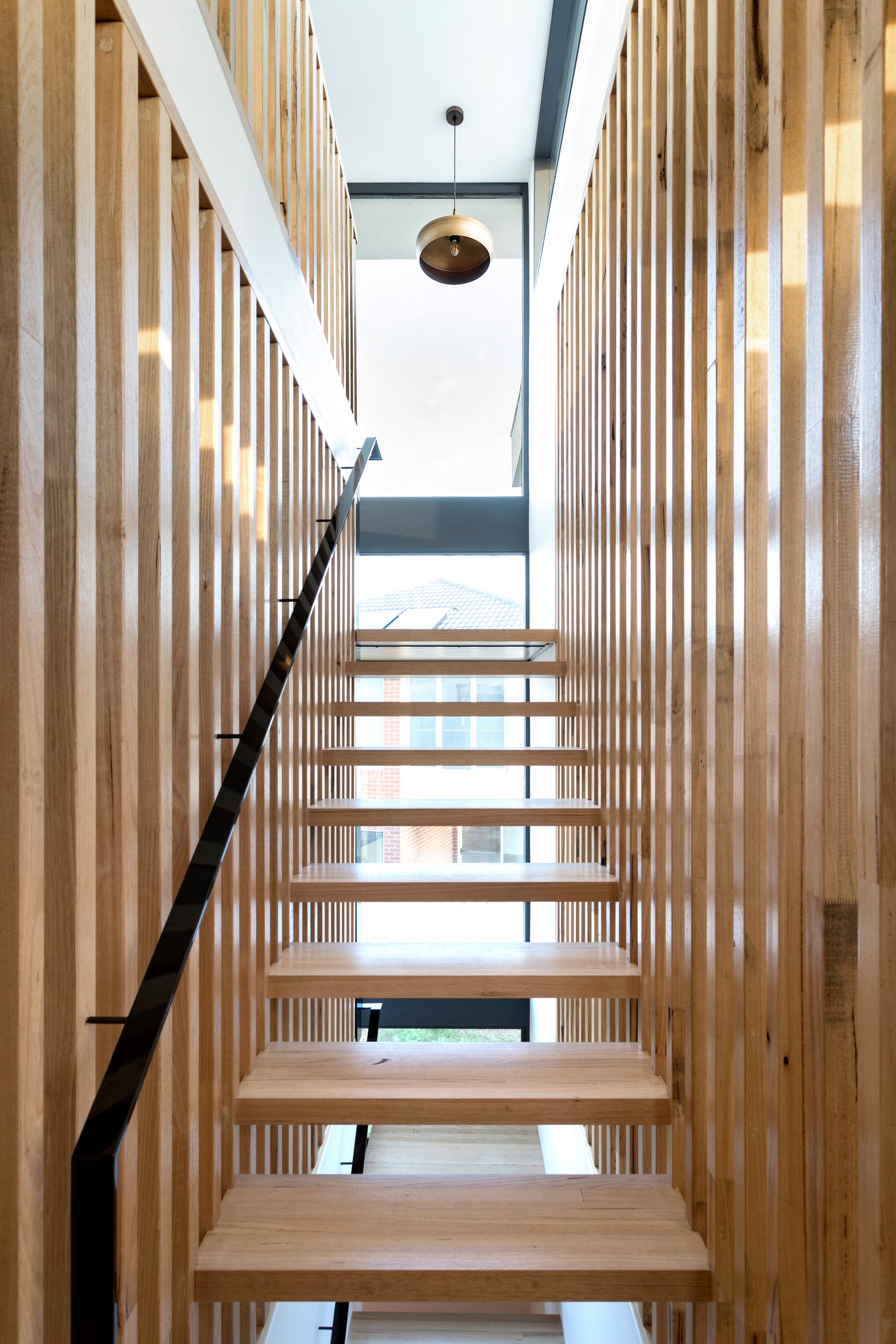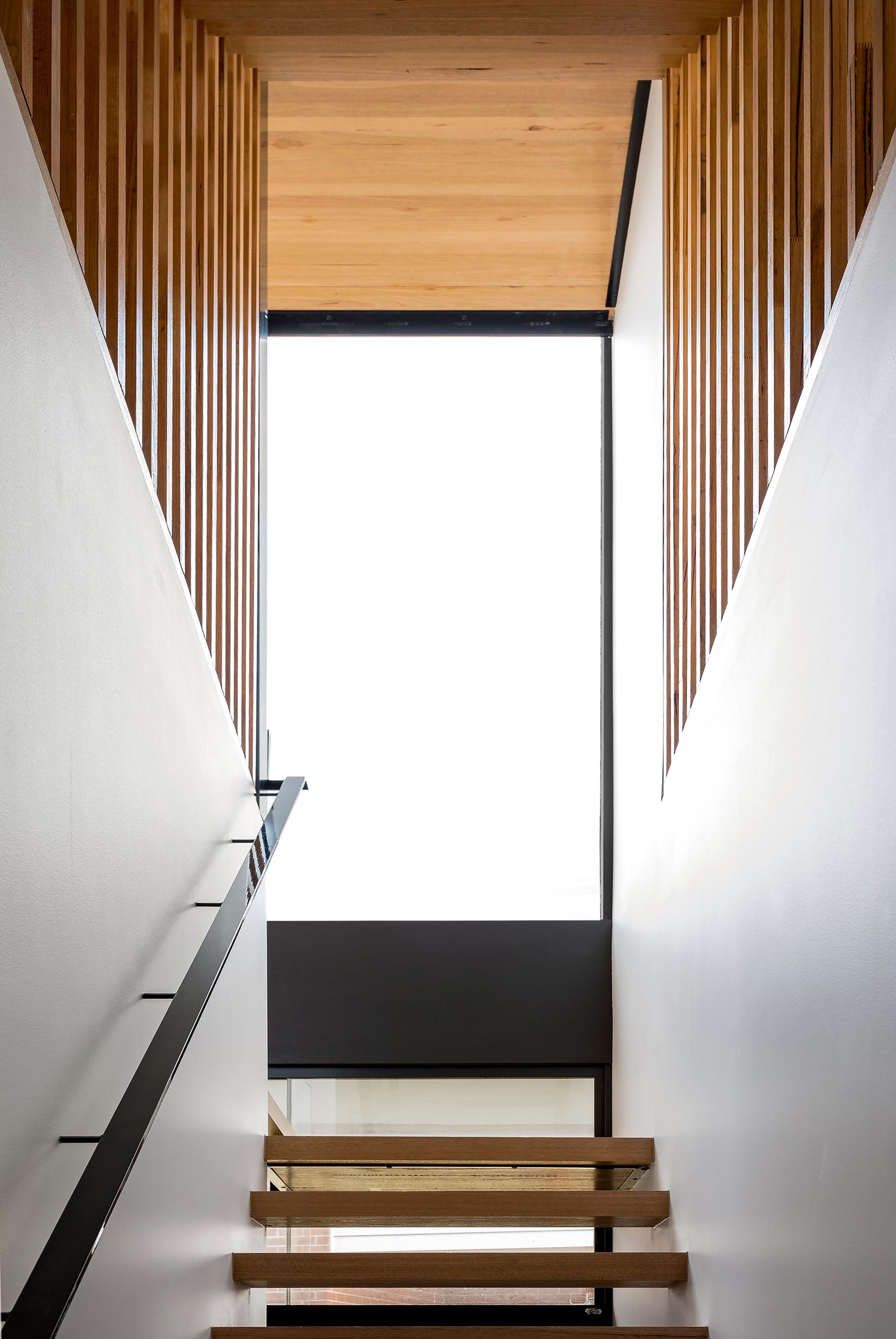 In one of the bedrooms, the slot windows cast thin shadows on the wrap-around accent wall behind the bed, while at the same time, adding privacy.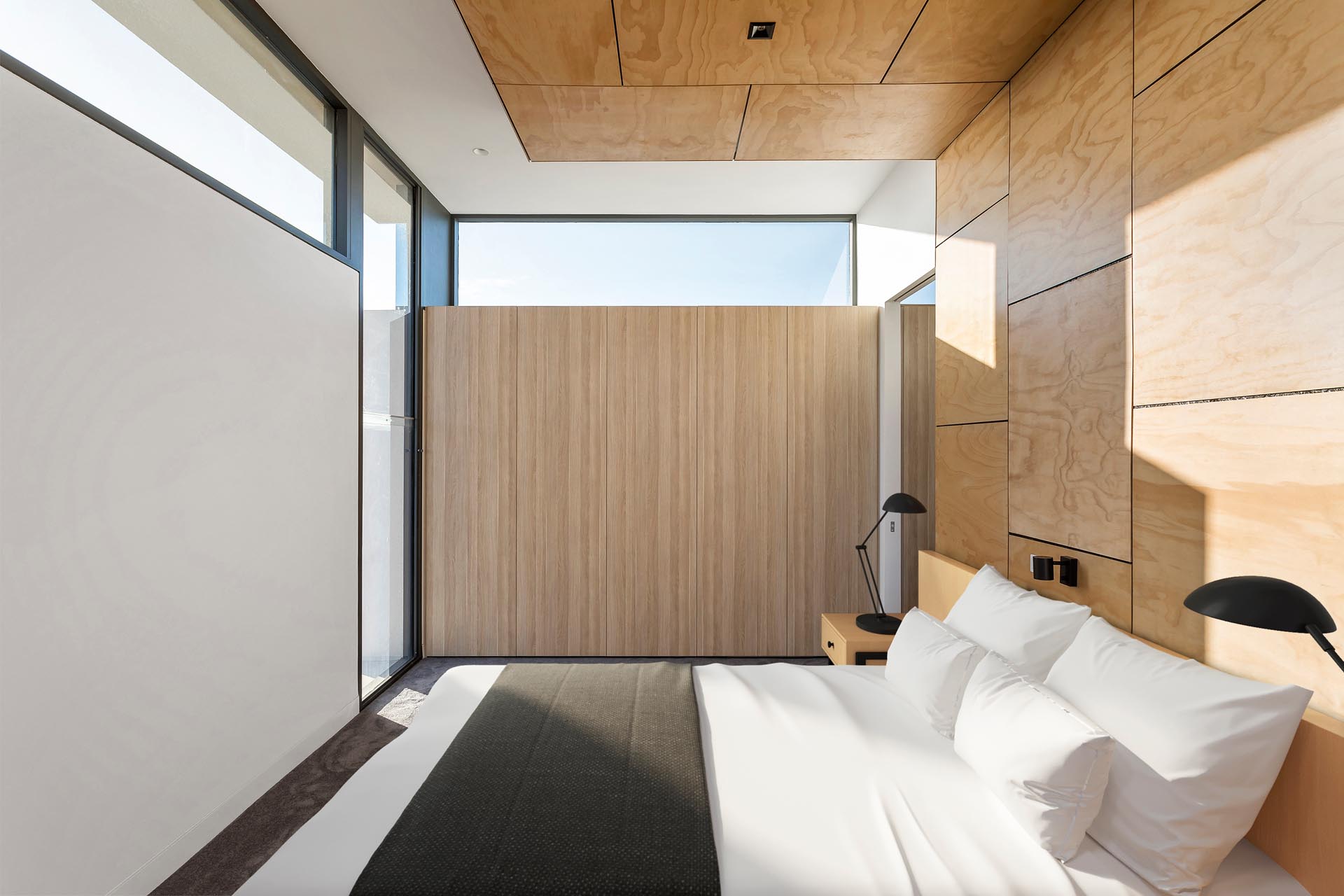 In one of the bathrooms, marble tiles cover the walls and floor, while a wood vanity adds a natural element.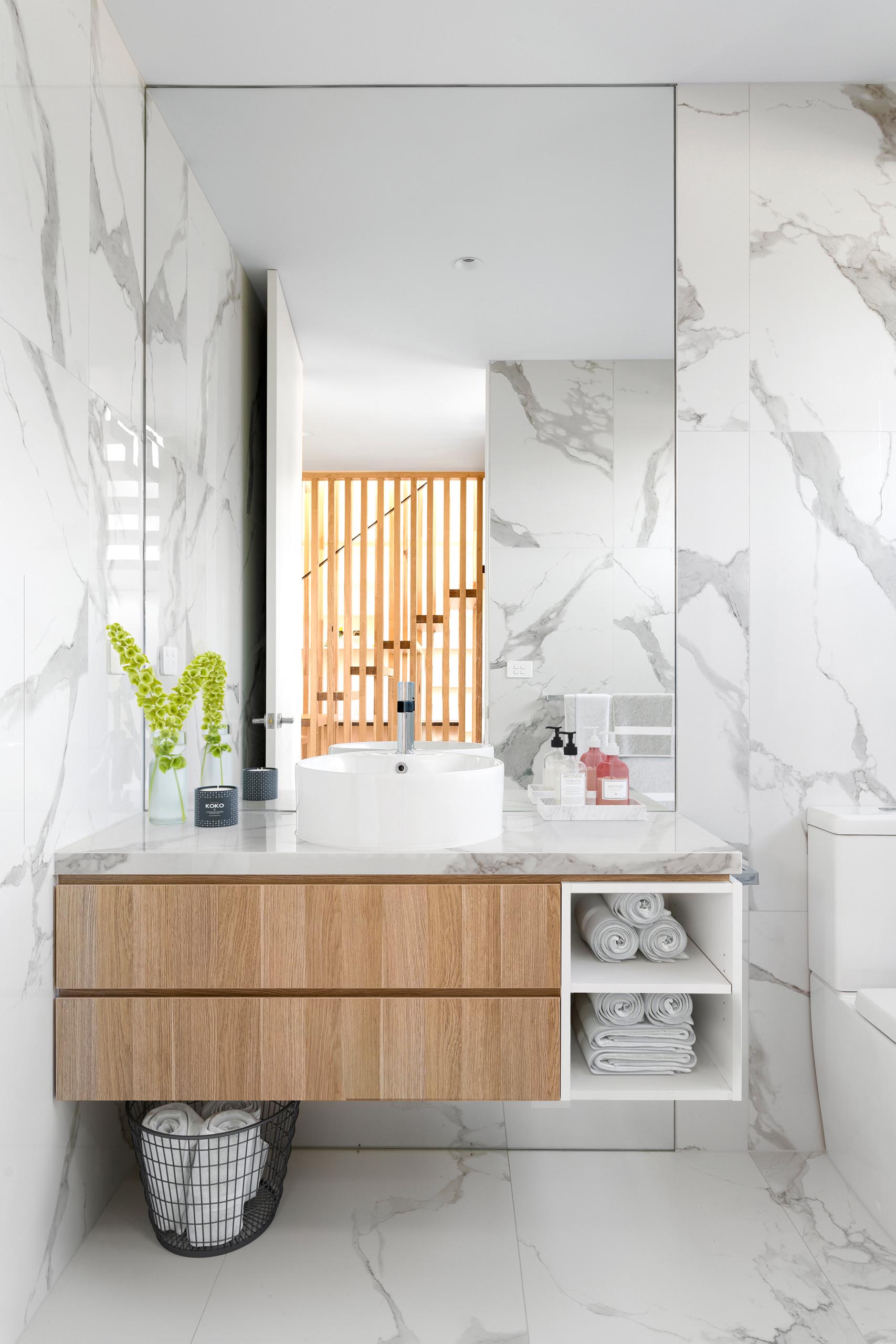 The top floor of the house is dedicated to a large and open living room. Windows provide multiple different viewpoints of the neighborhood, including a nearby marina, while a low cabinet runs along the wall, and a large sofa is accented by two chairs. There's also a hanging fireplace that helps keep the space warm on a cool night.