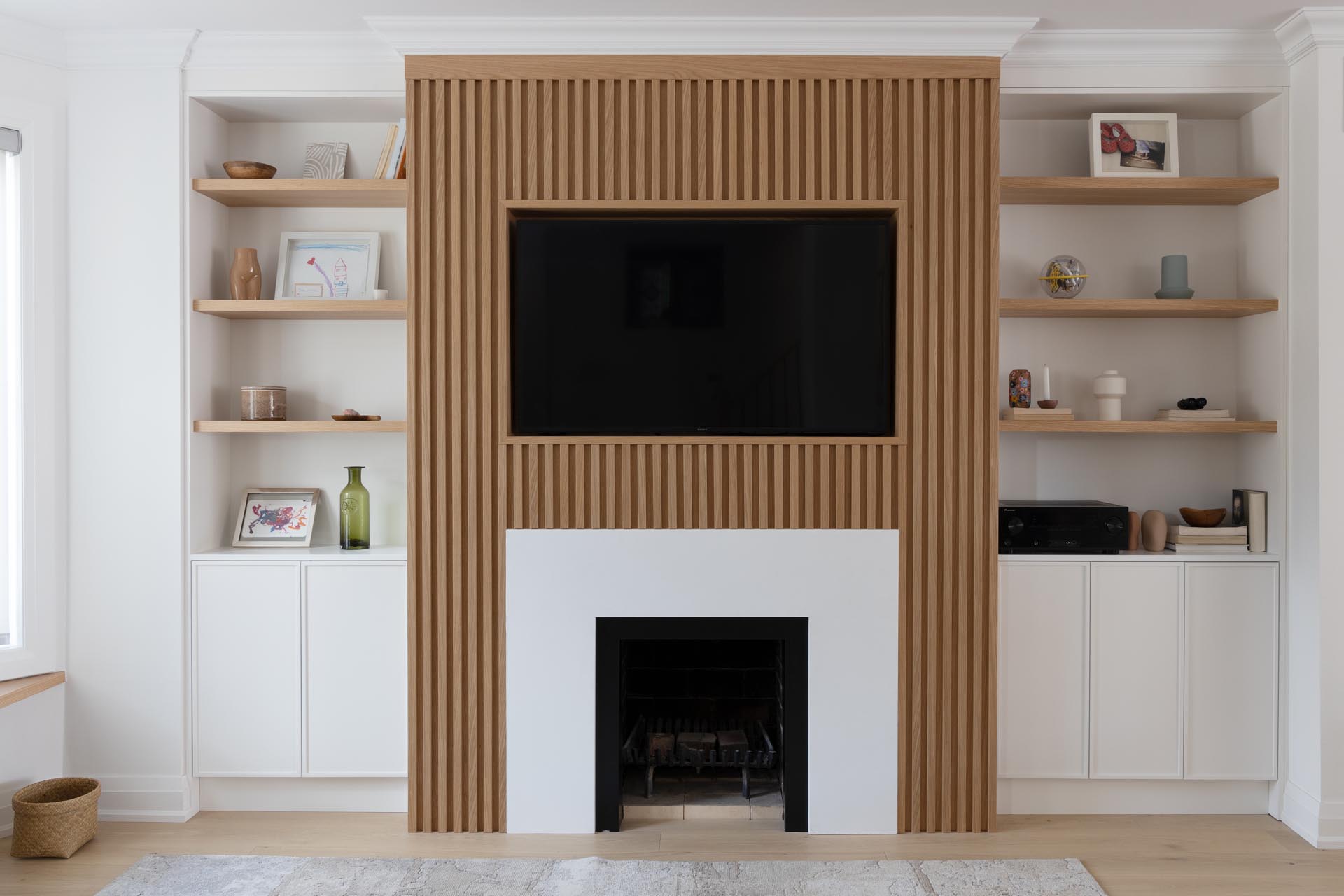 Canadian firm Sansa Interiors has renovated the interior of an outdated 1970's nunnery and turned it into a modern and family-friendly home in Etobicoke, Ontario.
As part of the renovation, the designers paid special attention to the living room wall. Before we take a closer look at the end result, here are a couple of before photos that show how the living room wall was designed originally. There's a large mirror, a wood mantle, a brick fireplace surround, and freestanding bookshelves.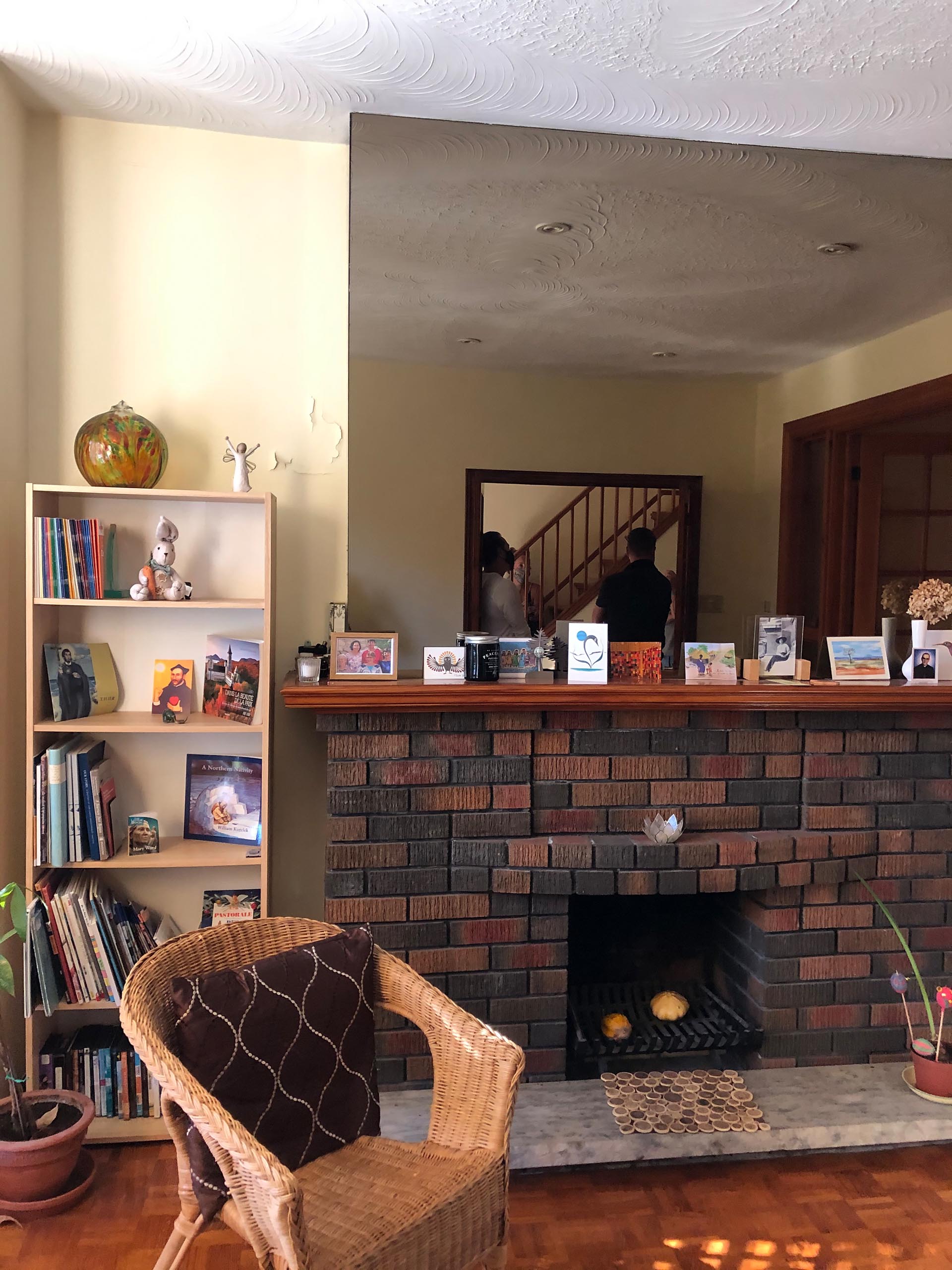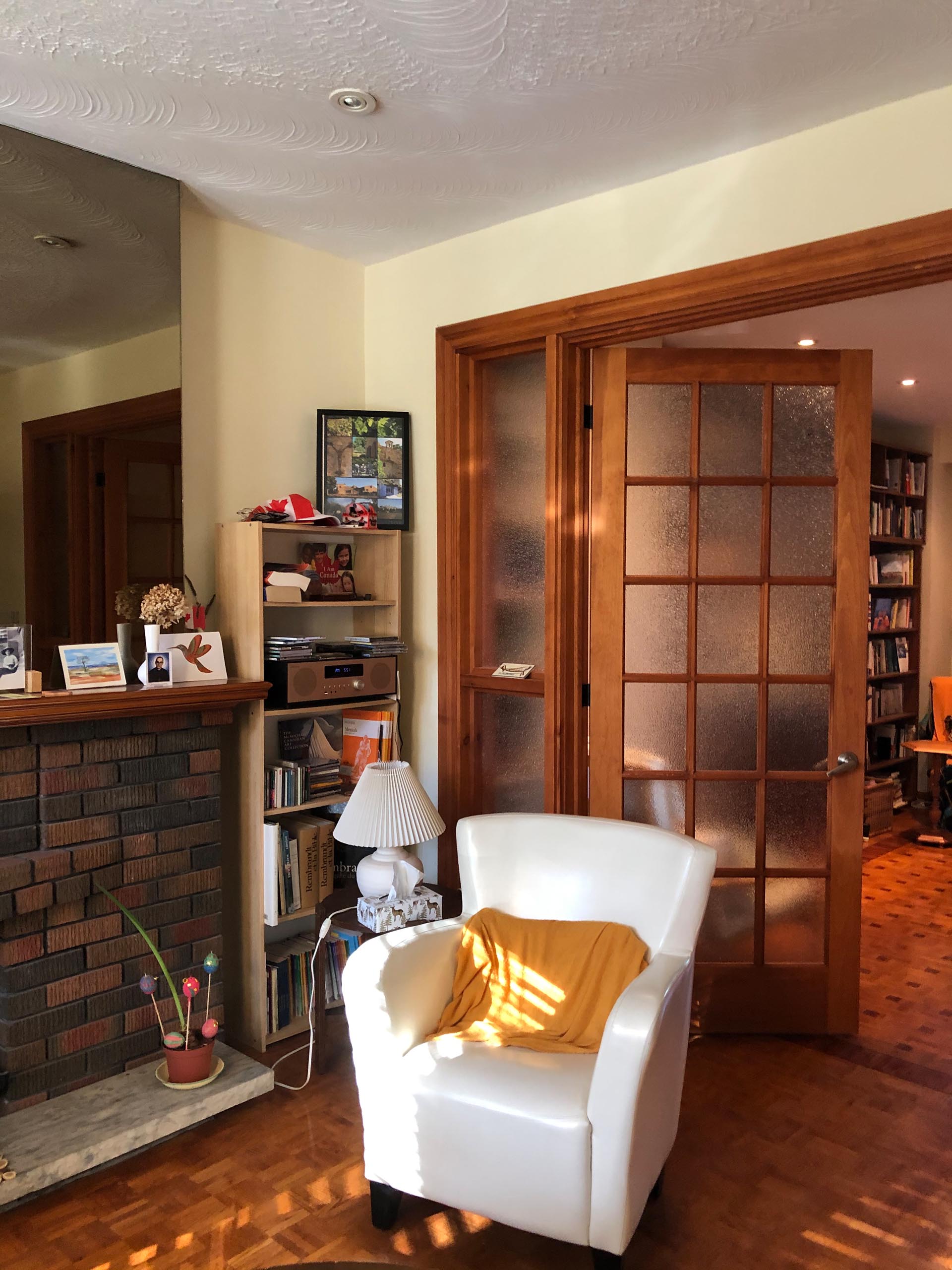 The new living room wall has a Scandinavian-inspired design that includes a wood-slatted wall that draws the eye, adds a sense of depth, and surrounds the television and fireplace.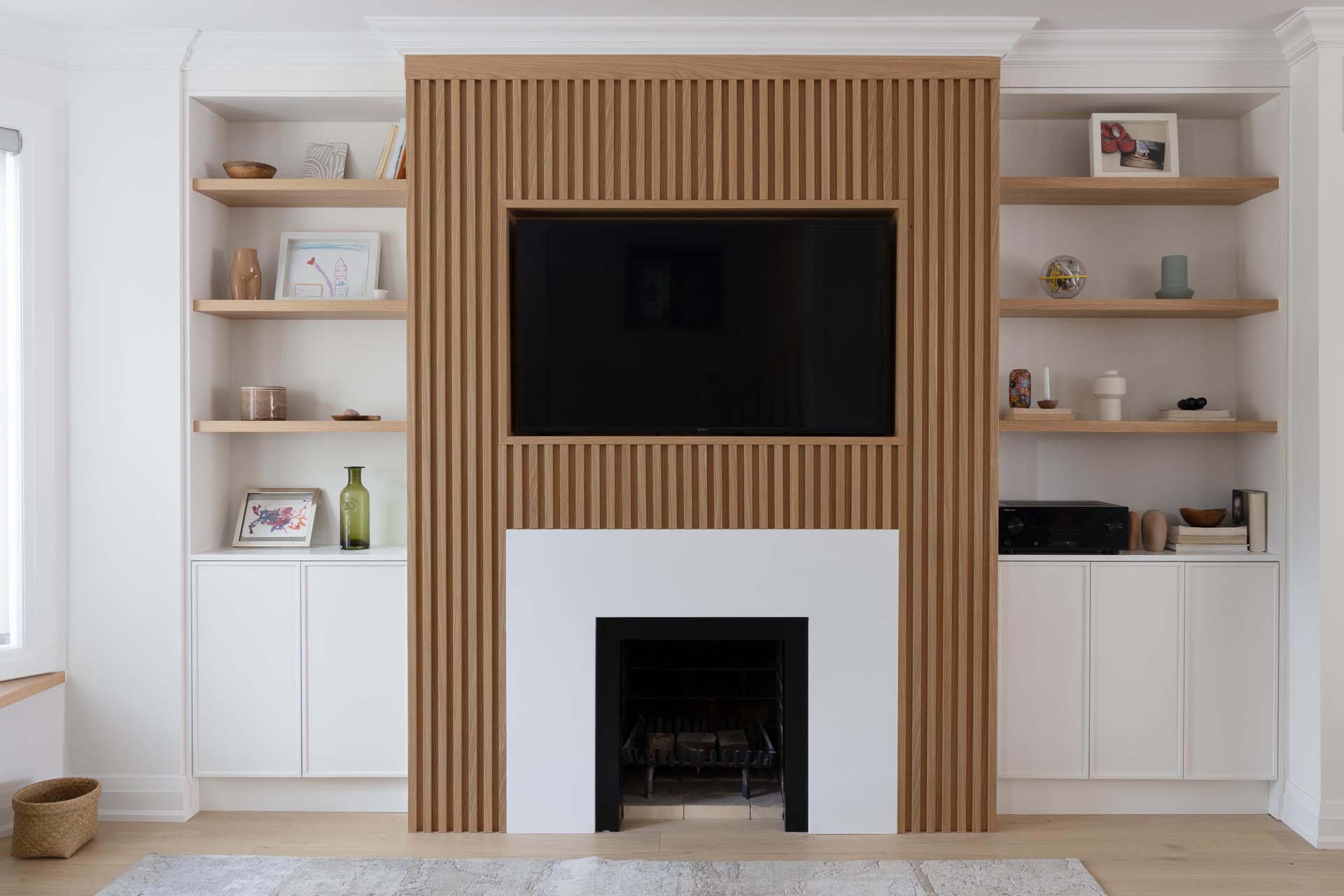 On either side of the wood accent wall are built-in white storage cabinets and light wood floating shelves.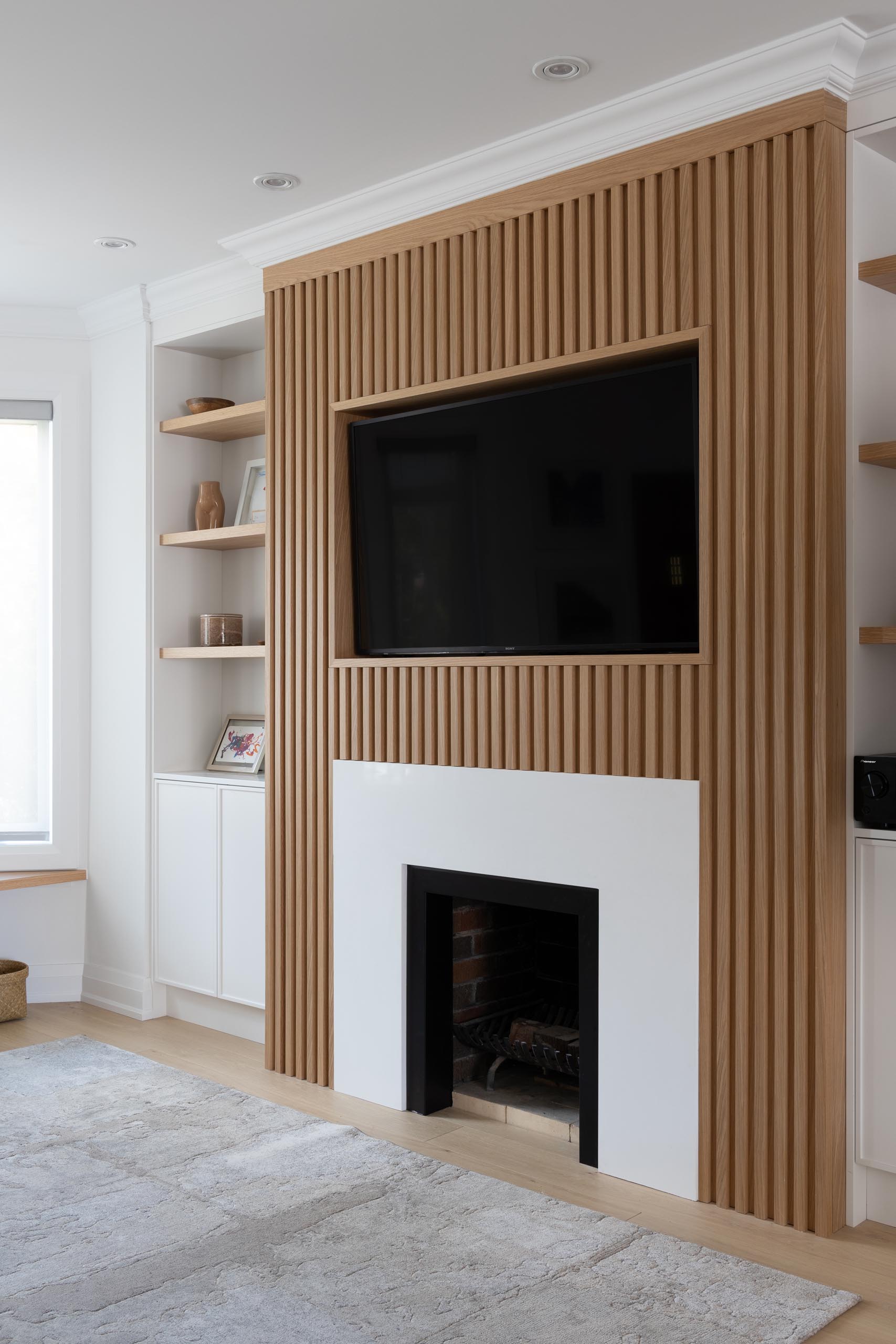 The wood wall also complements a built-in wood bench that's designed to fit the bay window that overlooks the street.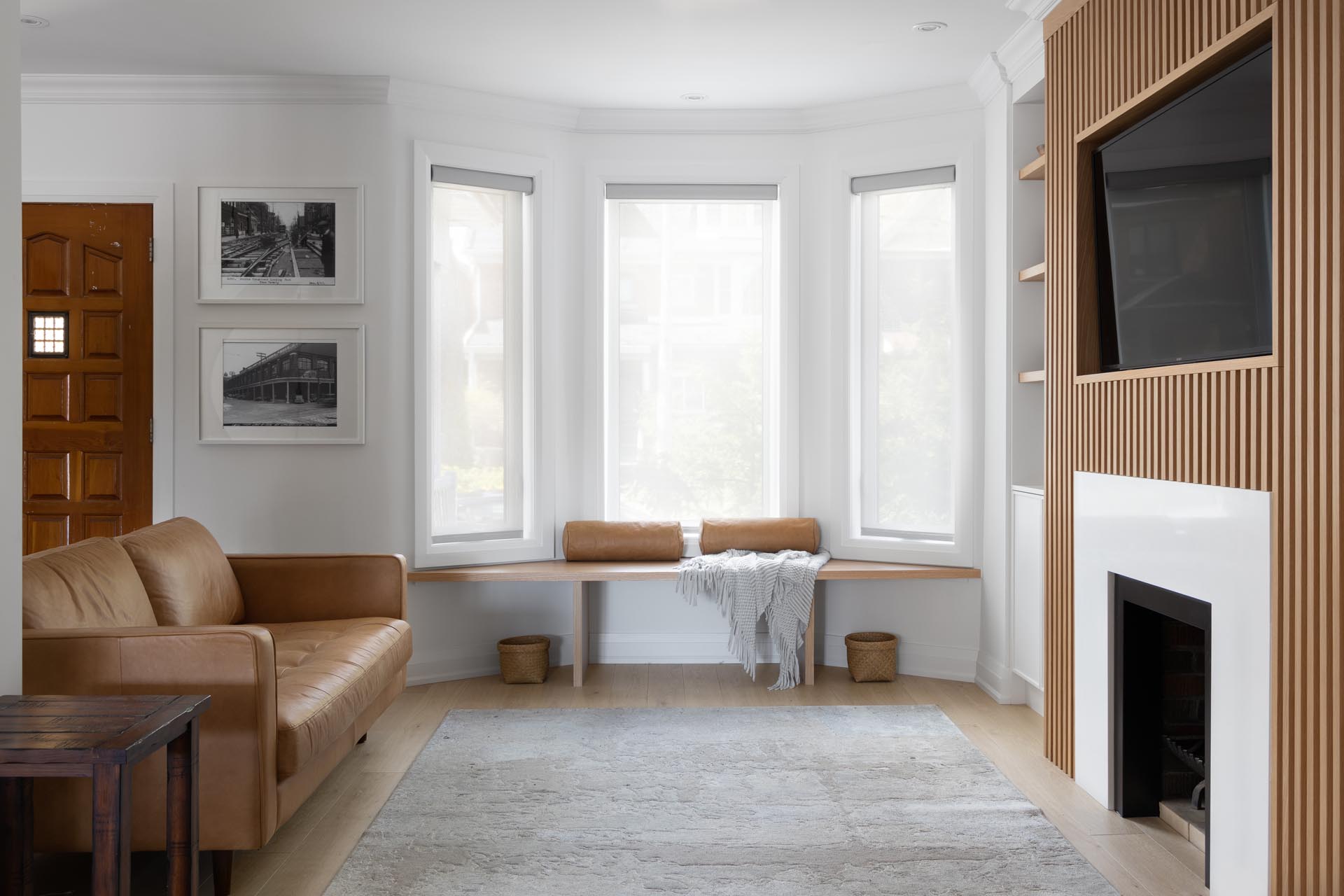 Let's take a look around the rest of the home…
There's a dedicated space that acts like a mudroom with a bench that includes storage, hooks for coats and bags, a floating wood shelf, and a chevron accent wall.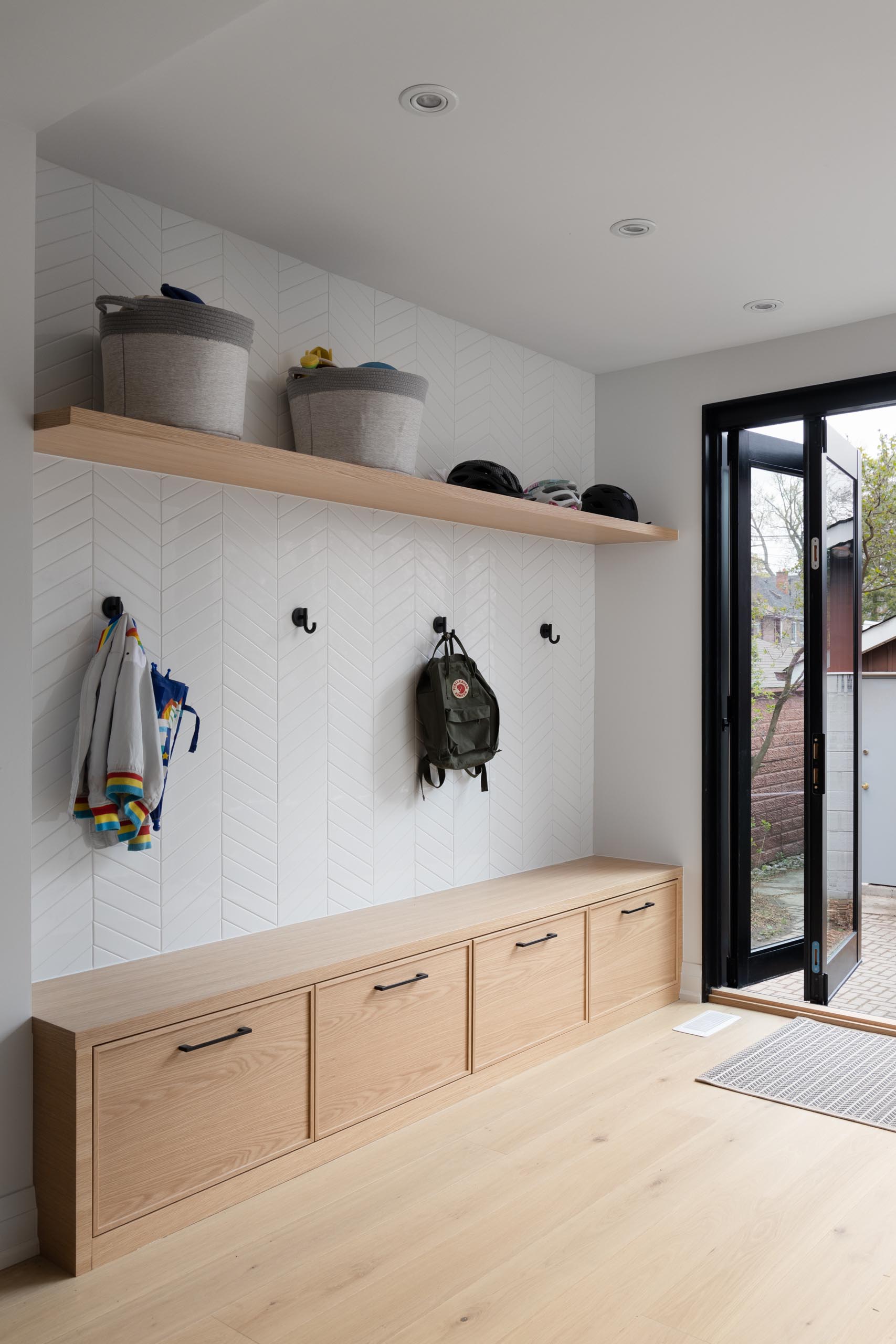 There's a wood table with a steel base in the dining room that's located underneath a white pendant light with a metallic interior. A low wood console lines the wall, while a floating white shelf acts as a picture rail for family photos.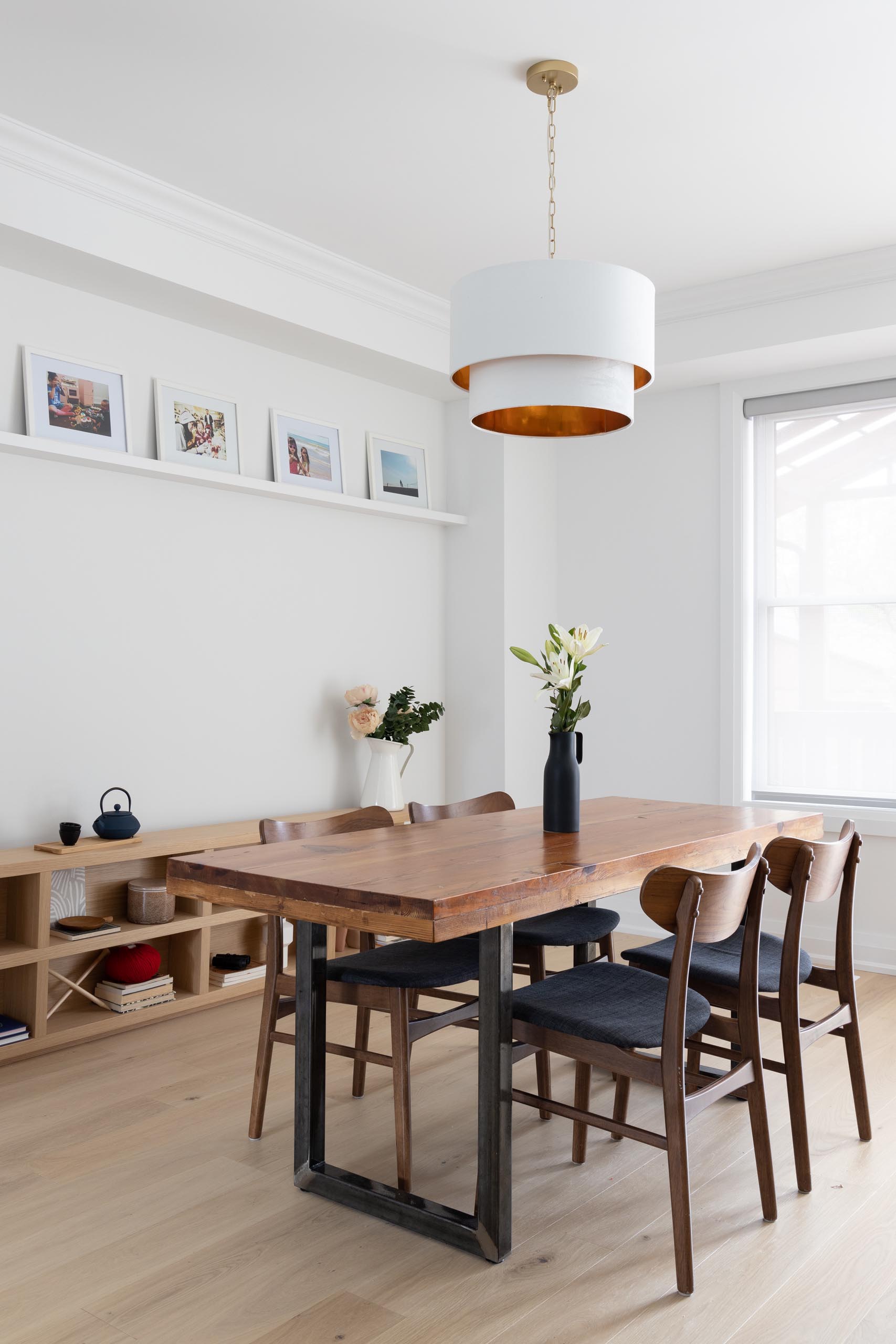 The adjacent kitchen includes built-in appliances, like a concealed fridge and dishwasher, as well as plenty of storage for baking items, a pantry, garbage and recycling, and cleaning supplies.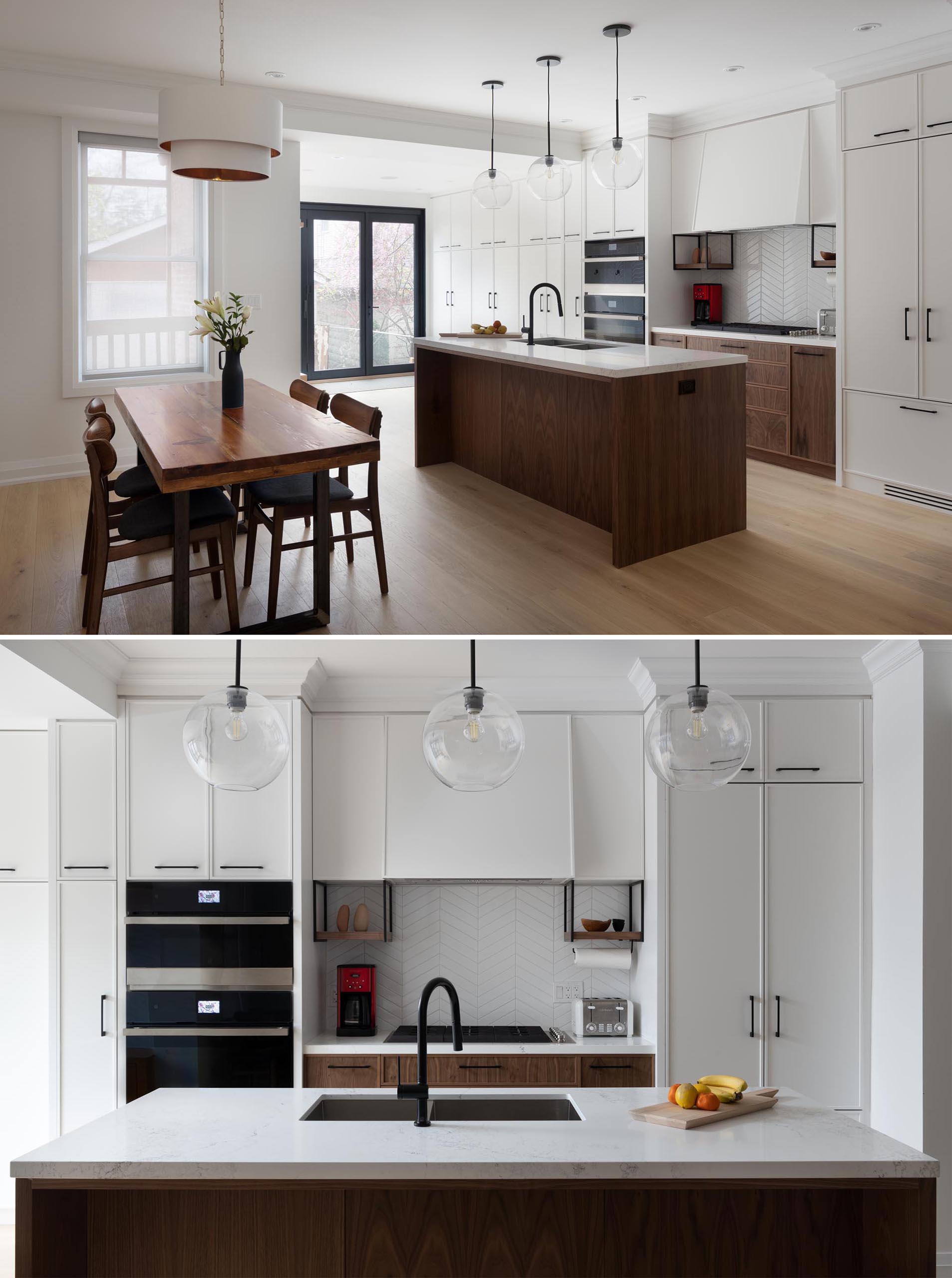 The staircase provides views of original stained glass windows, that were kept as a nod to the former design of the house.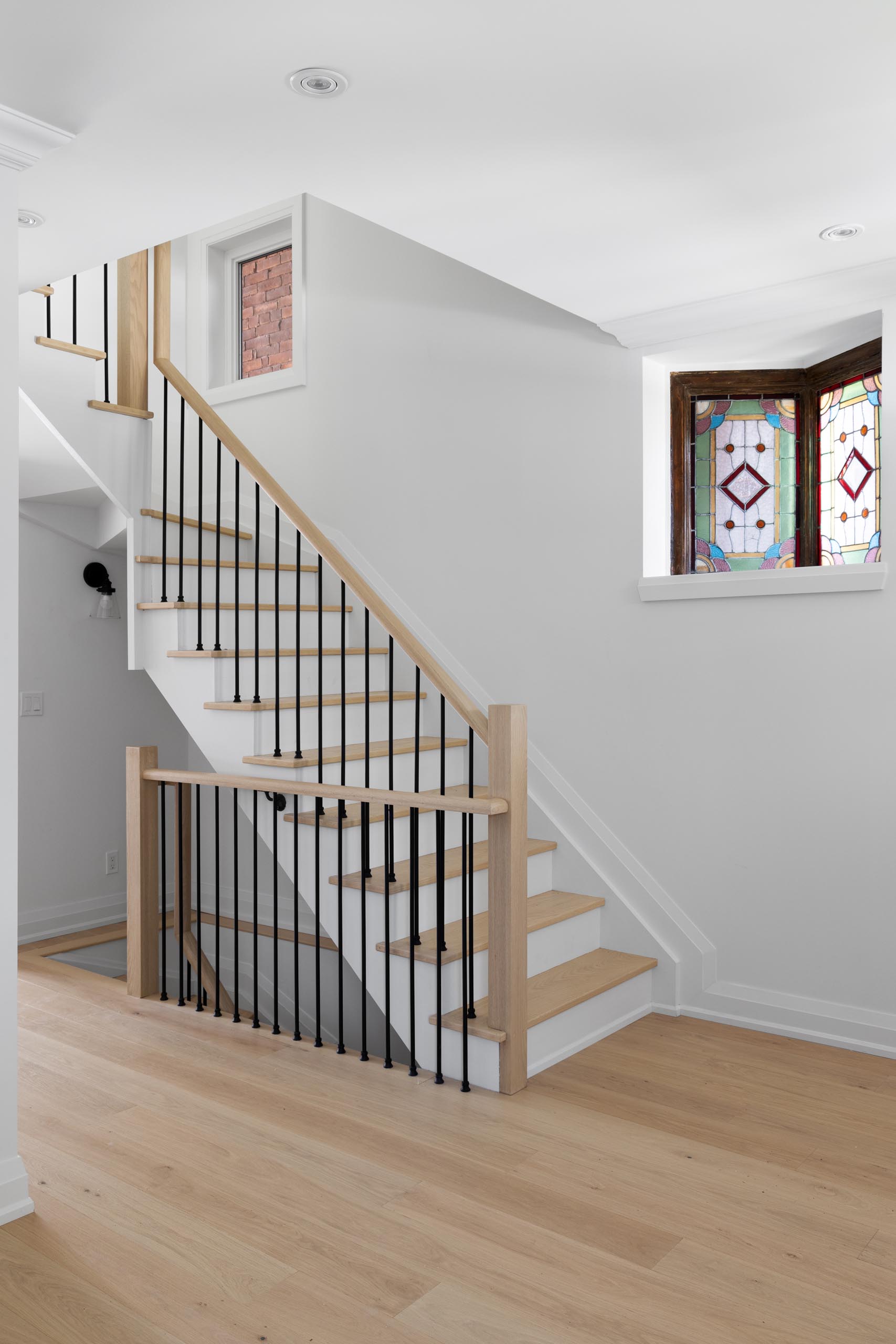 In the first bedroom, there's a simple contemporary design with a minimalist black light fixture that draws the eye upwards to the ceiling.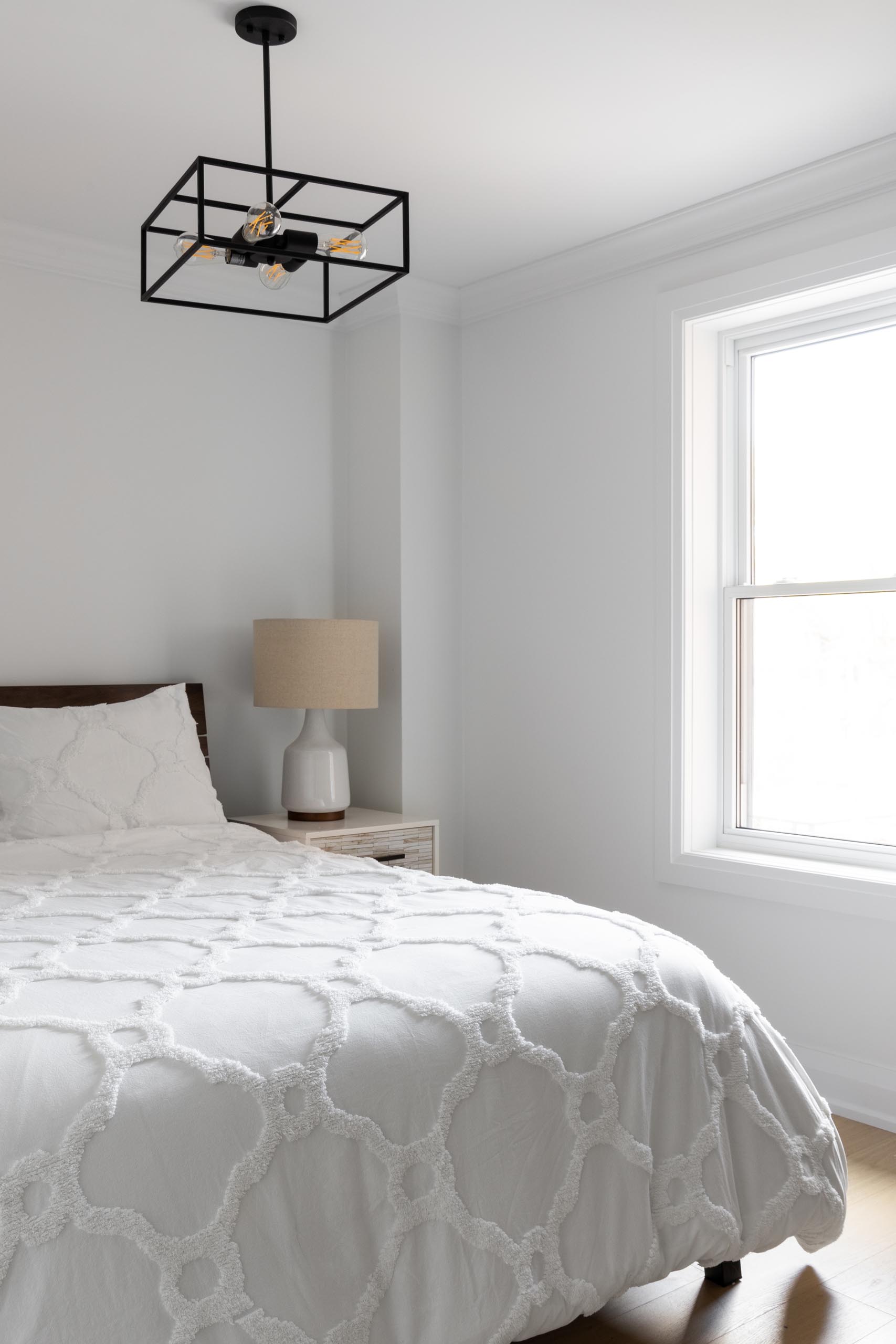 In a secondary bedroom, there's a woven light fixture, patterned wallpaper, and artwork.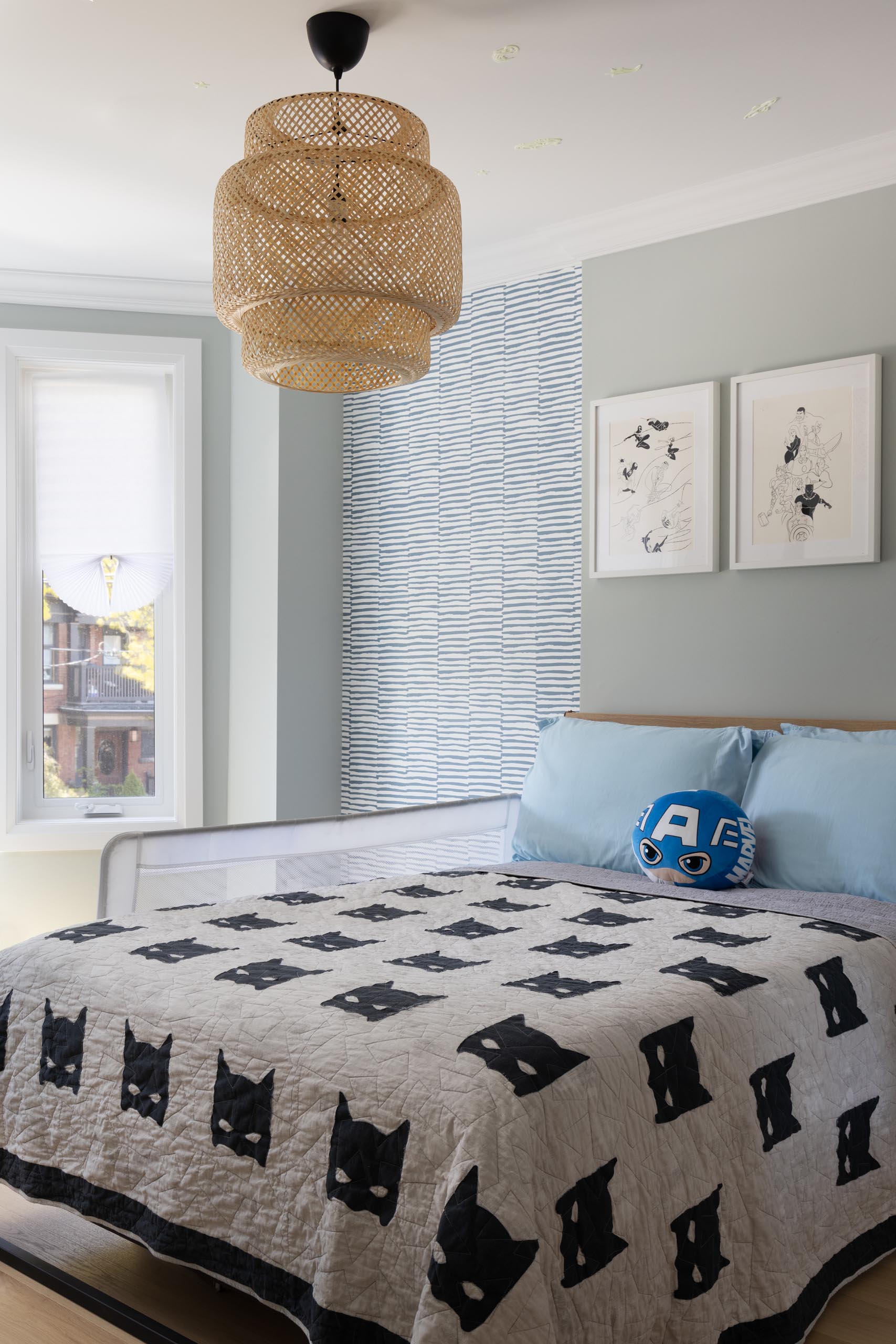 The bathrooms each have their own unique look. There are black accents and light green tiles in the first bathroom that cover the walls, while a wallpaper with a crustacean and coral print adds a quirky colorful touch.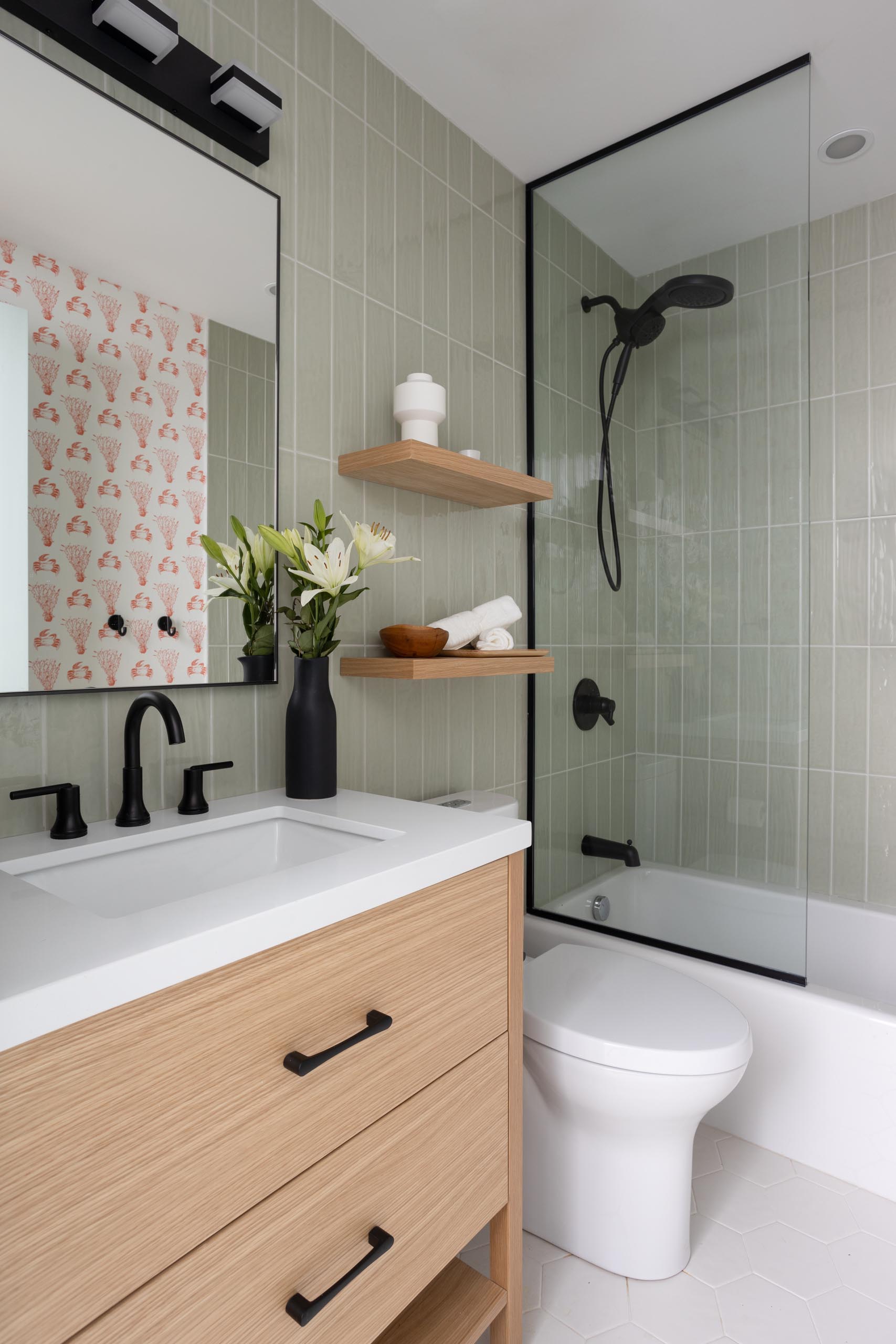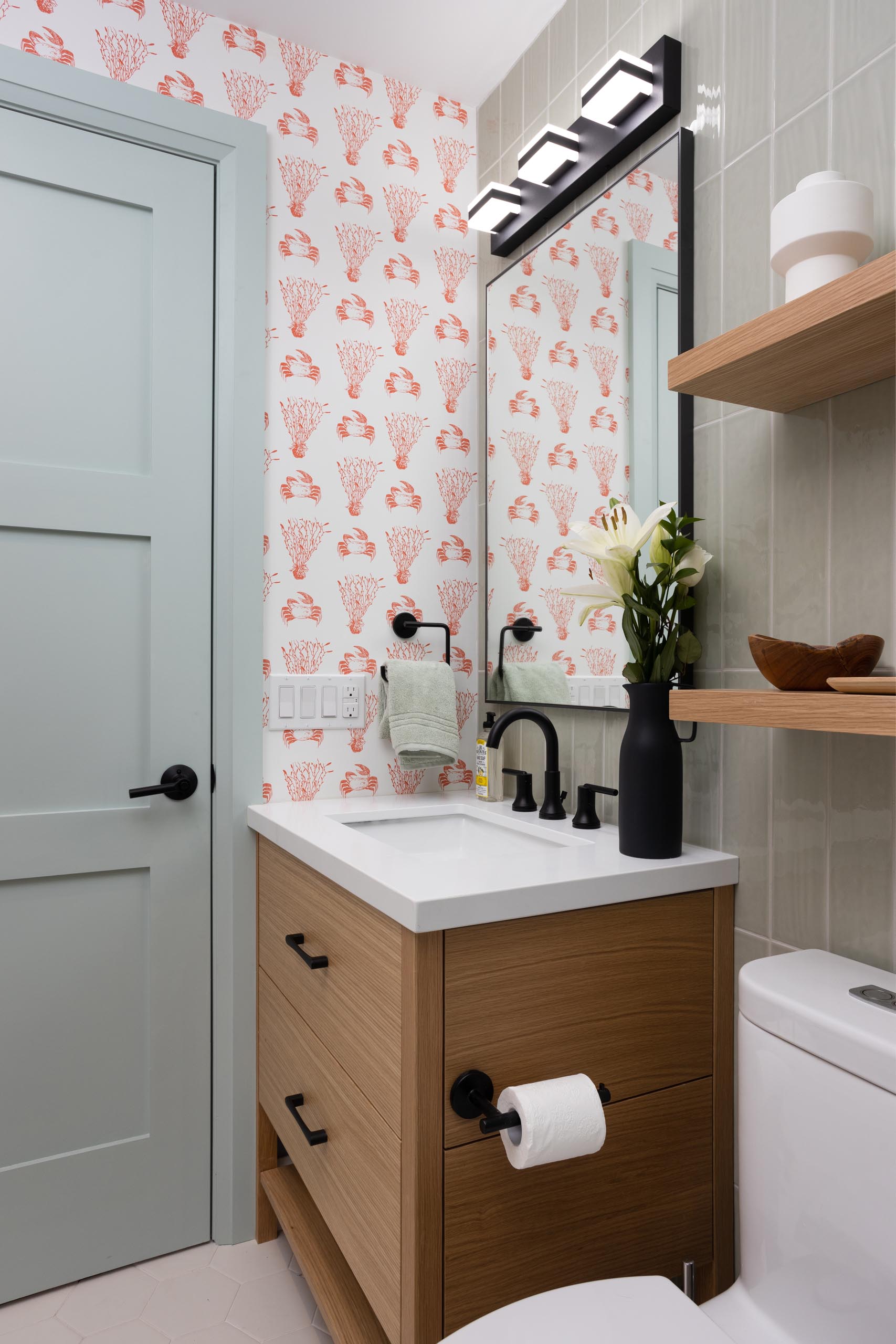 In another bathroom, the interior includes a picket-style tile installation on the wall, a wood vanity with double sinks and black-framed mirrors, as well as a shower with a shelving niche, and built-in wood shelves.