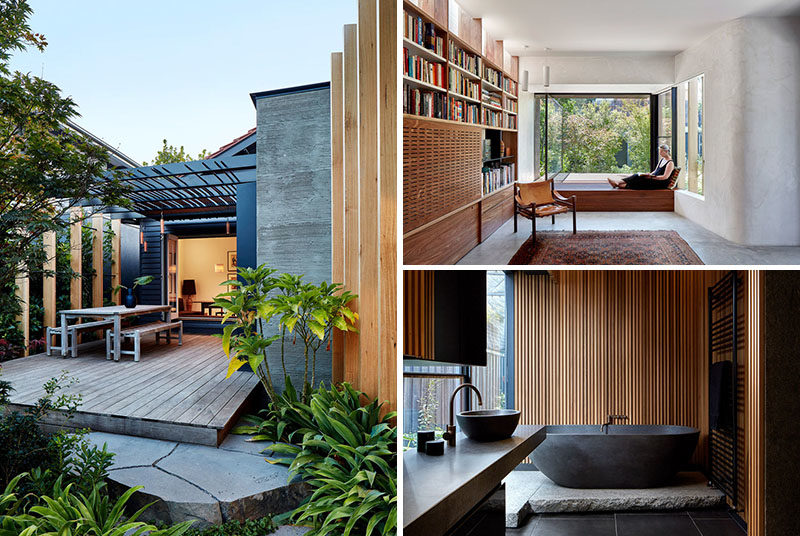 Splinter Society have designed the modern interior renovation of a house in Melbourne, Australia.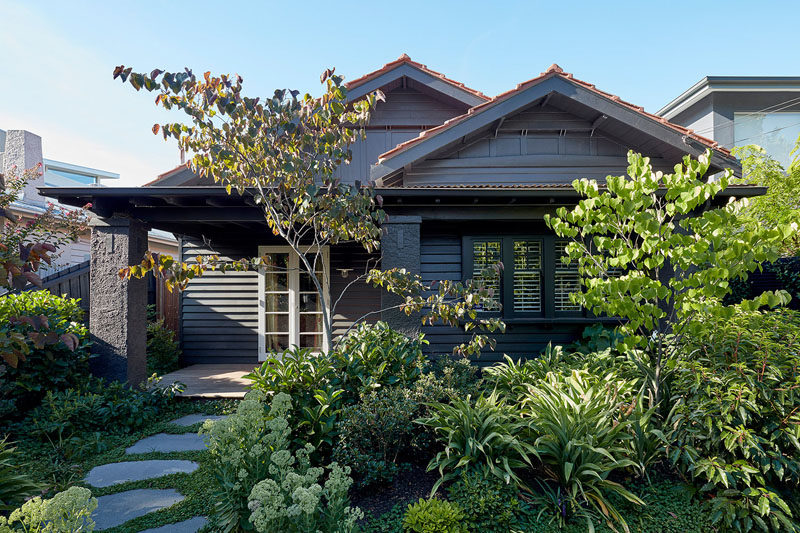 ---
A ramp that runs down the side of the house leads to the front door, and a stepping stone path continues to the backyard.
---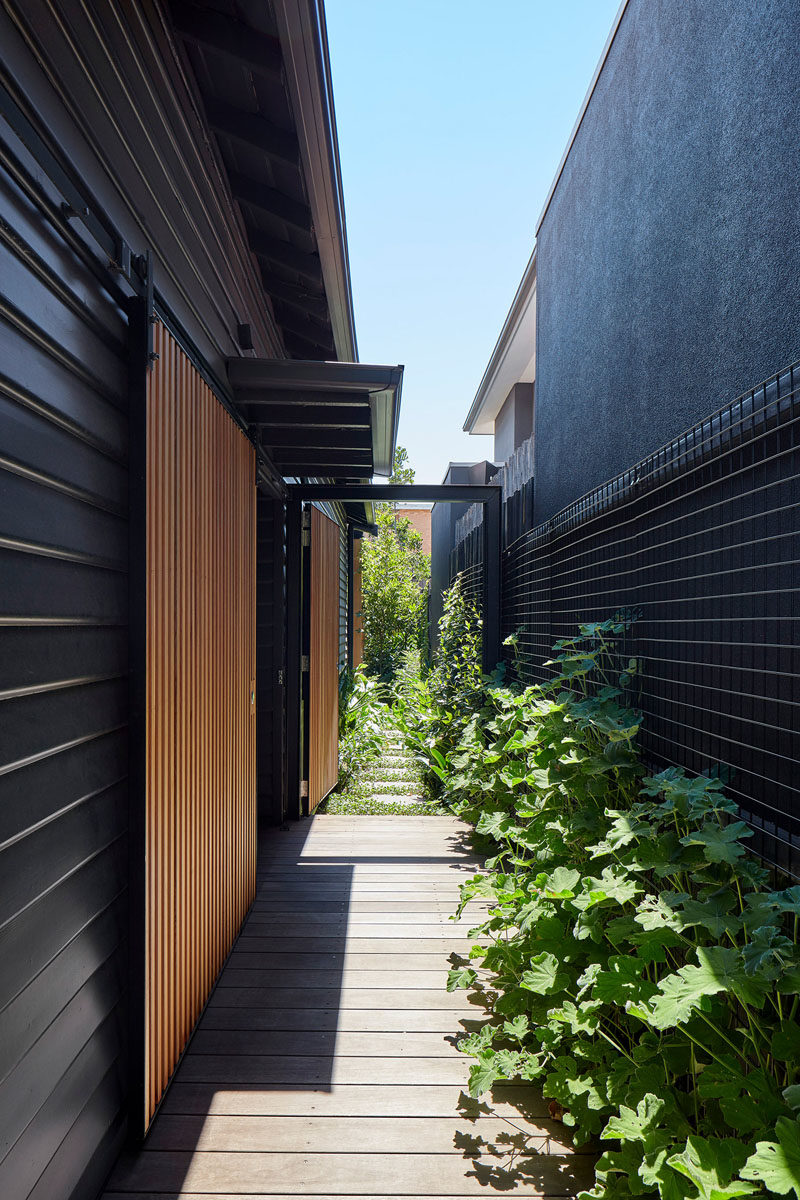 ---
Inside, the rooms have been kept separate to retain a cozy cottage feeling. In the living room, a wall of shelving surrounds a television, that's hidden from view with a perforated panel. A built-in window seat with a large pivoting window, is the perfect place to read a book and look out to the rear yard.
---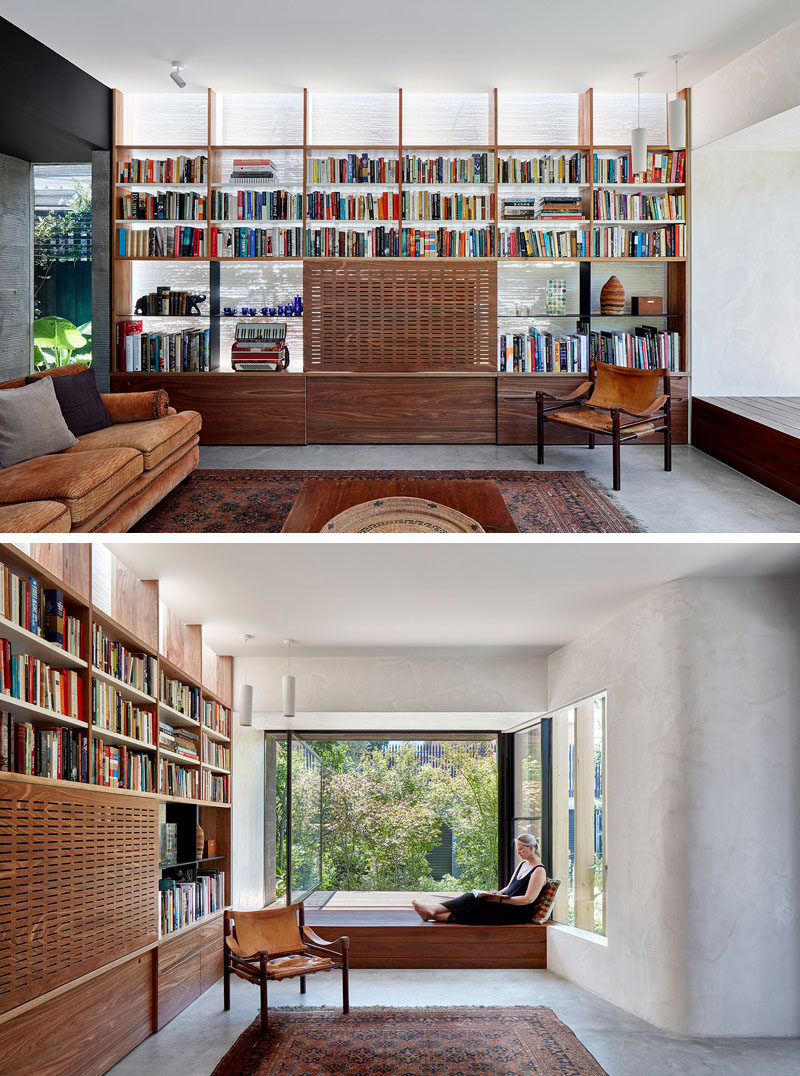 ---
Folding glass doors open to a deck that expands the interior spaces, creating an indoor / outdoor living area.
---
---
Stepping stones connect the deck to another deck located off the end of the living of the living room, as well as a small swimming pool.
---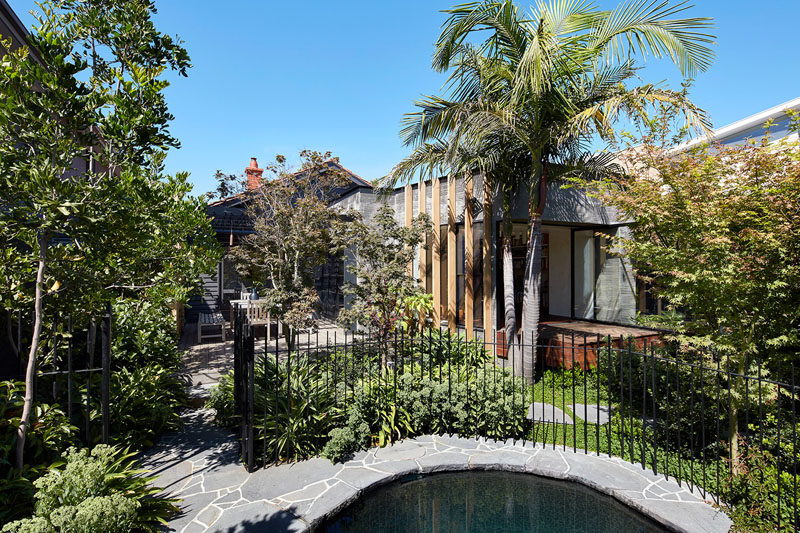 ---
Back inside, and black cabinets, tile, and countertops have been installed in the kitchen, creating a bold and strong appearance.
---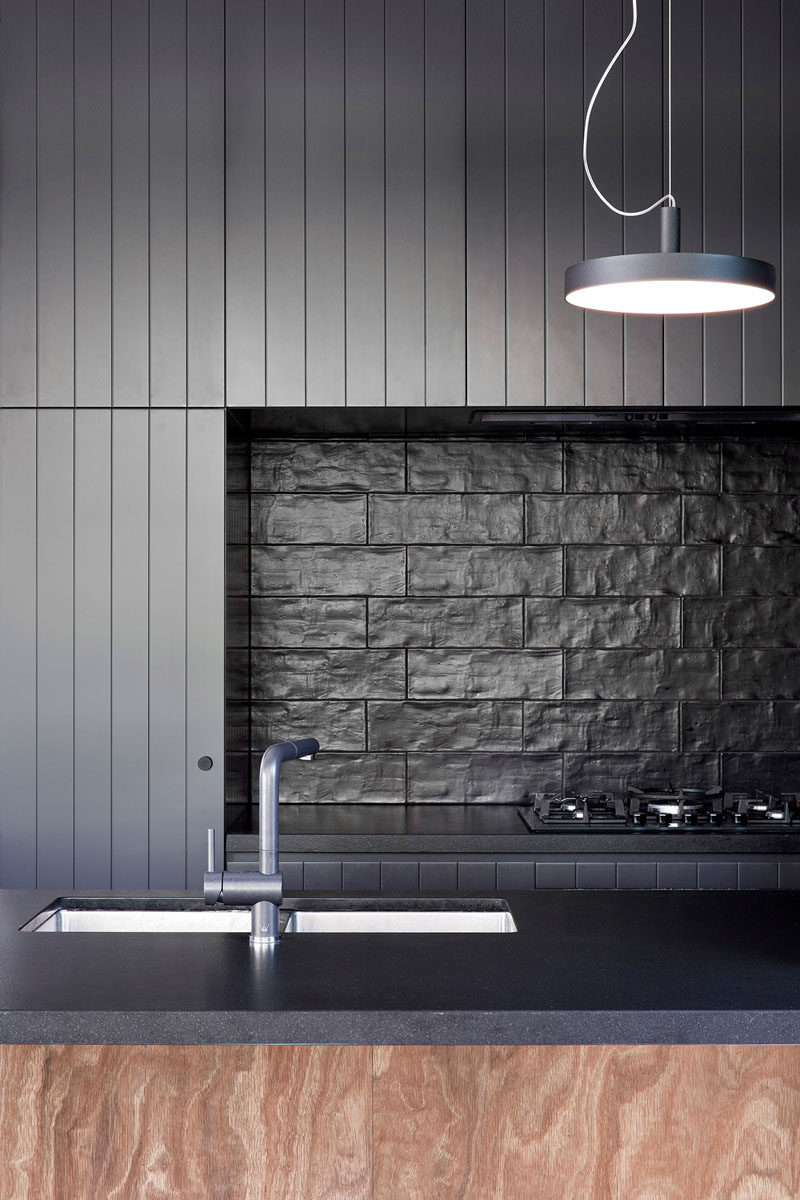 ---
A hallway connects the various living spaces at the rear of the house with a study, two bedrooms and a bathroom.
---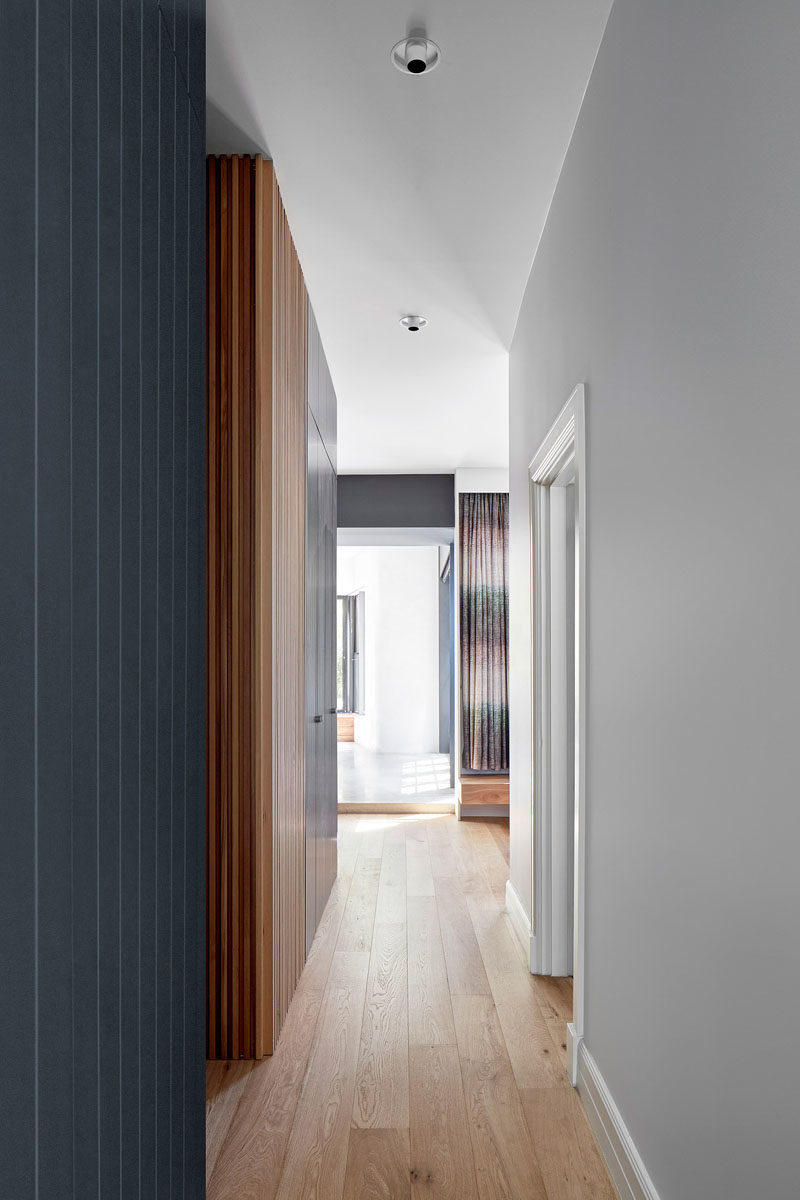 ---
Located off the master bedroom is a walk-in closet that features a wood slat wall with a backlit mirror. A sliding door connects to the bathroom, that can also be accessed from the hallway.
---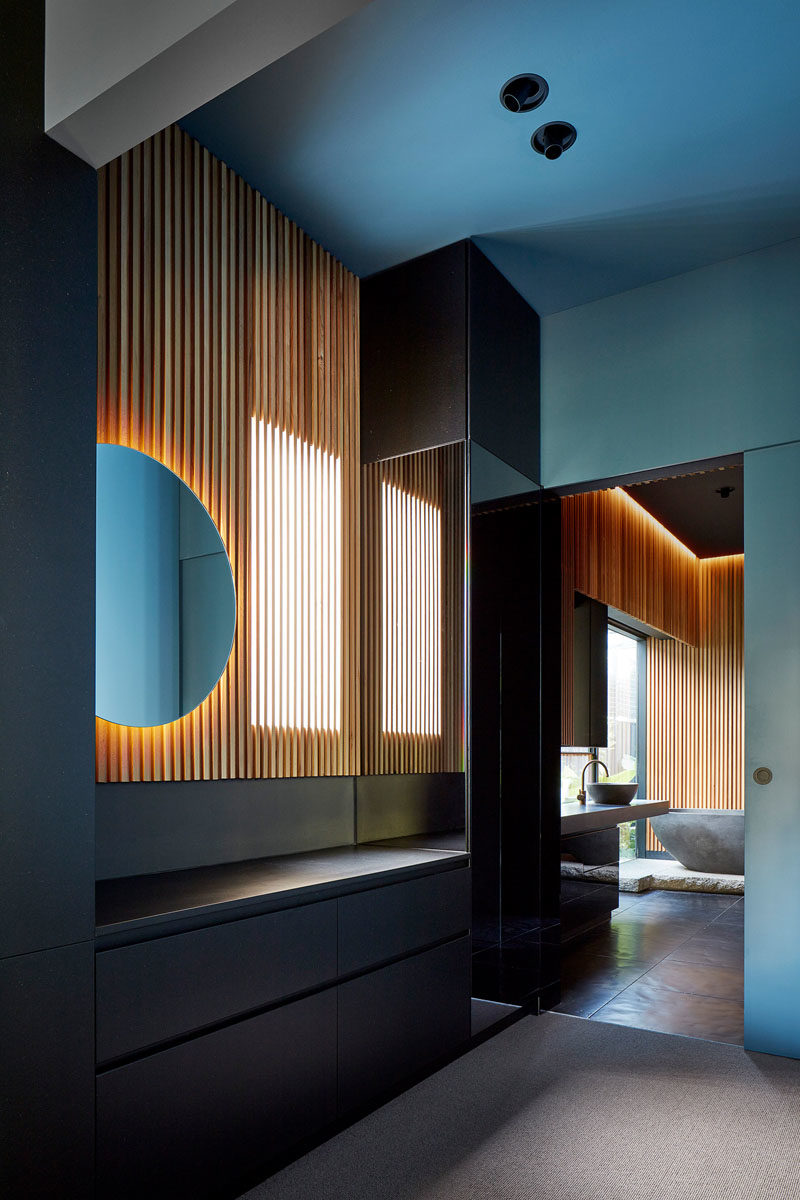 ---
In the bathroom, hidden lighting creates a soft glow around the edges of the ceiling, while the wood slats create a backdrop for the black accents, like the bathtub, tile flooring, and window frame.
---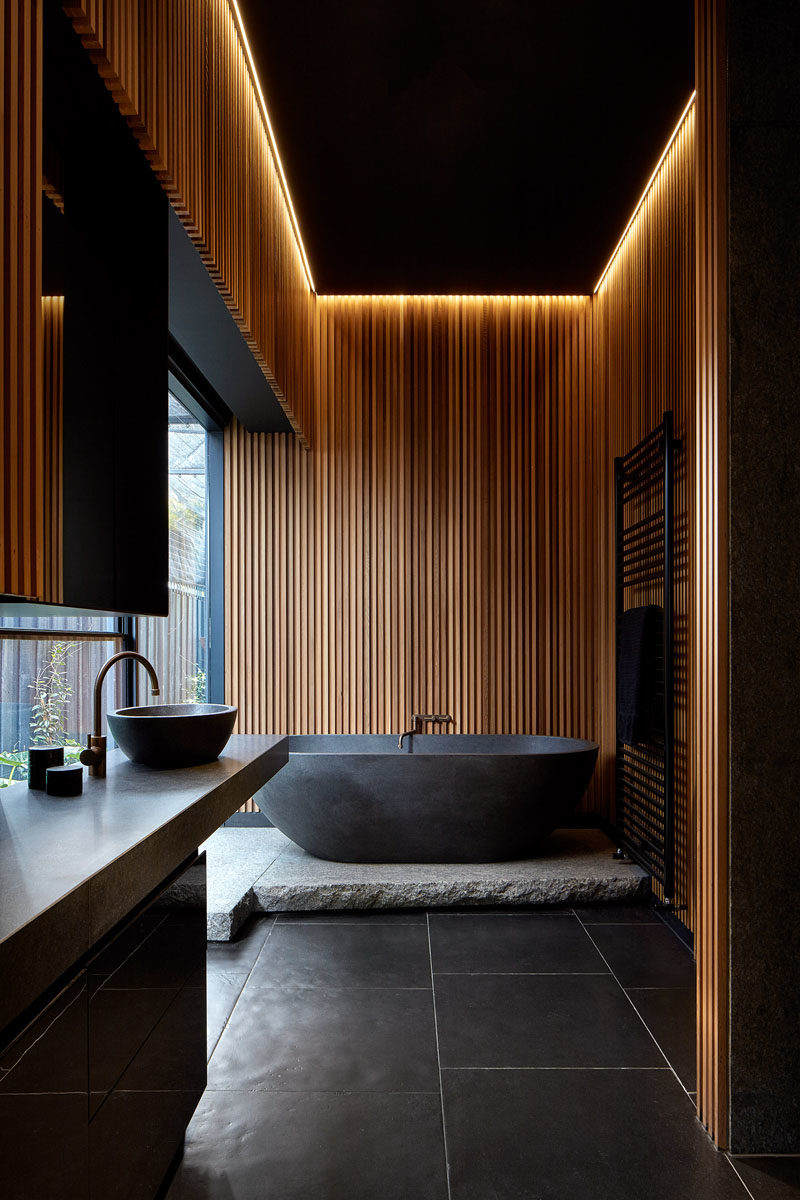 Photography by Jack Lovel | Design: Splinter Society | Lead Architects: Asha Nicholas and Chris Stanley | Design Team: Chris Austin
---
Get the contemporist daily email newsletter – sign up here