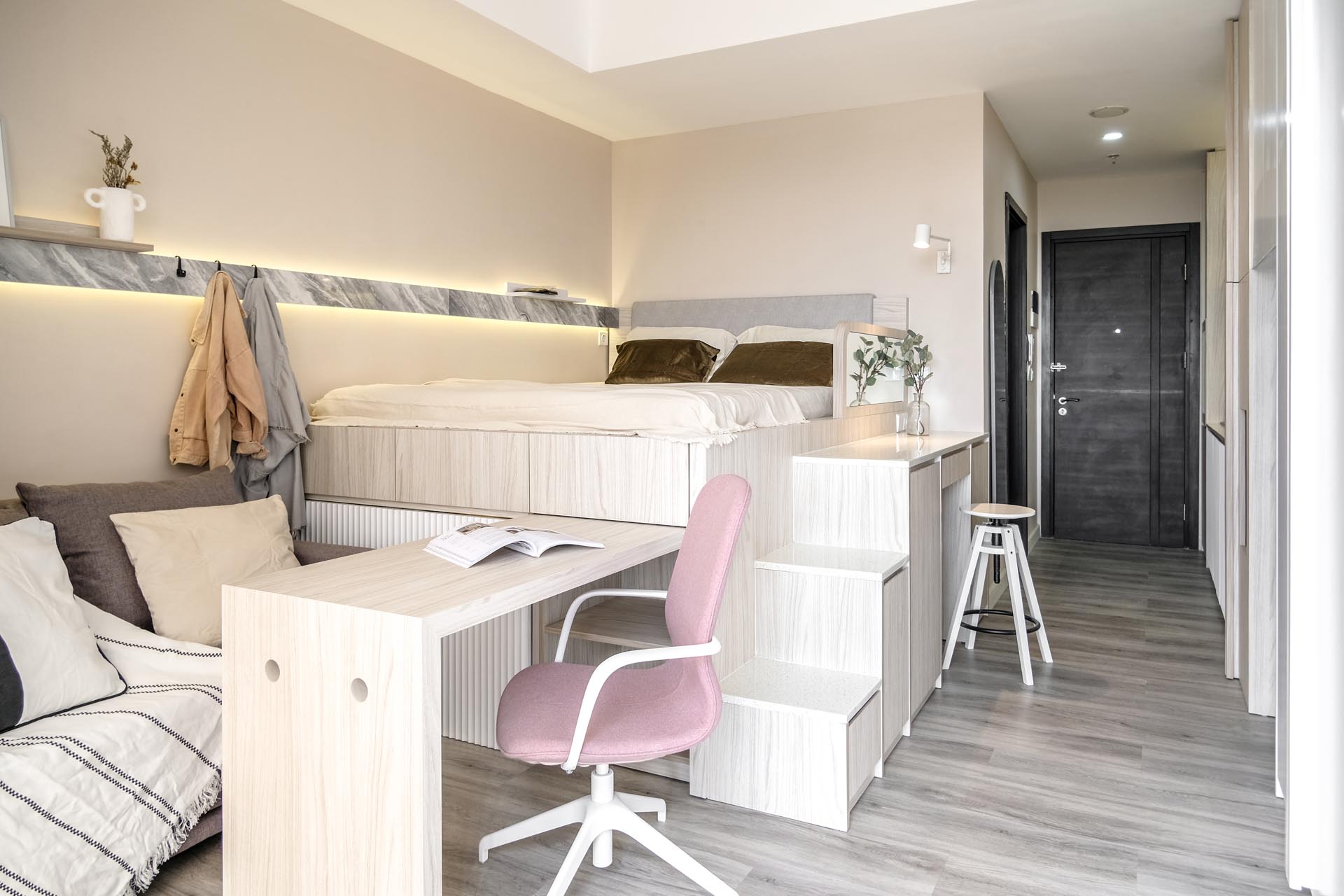 Interior design firm Co+in Collaborative Lab has recently completed a small apartment in Jakarta, Indonesia, that measures in at just 269 square feet (25sqm), and includes a loft bed to make the most of the limited space.
Located in a busy business district, the apartment owner commissioned the designers to come up with a tailored interior solution for the apartment to fulfill all basic living functions and enable a remote work lifestyle.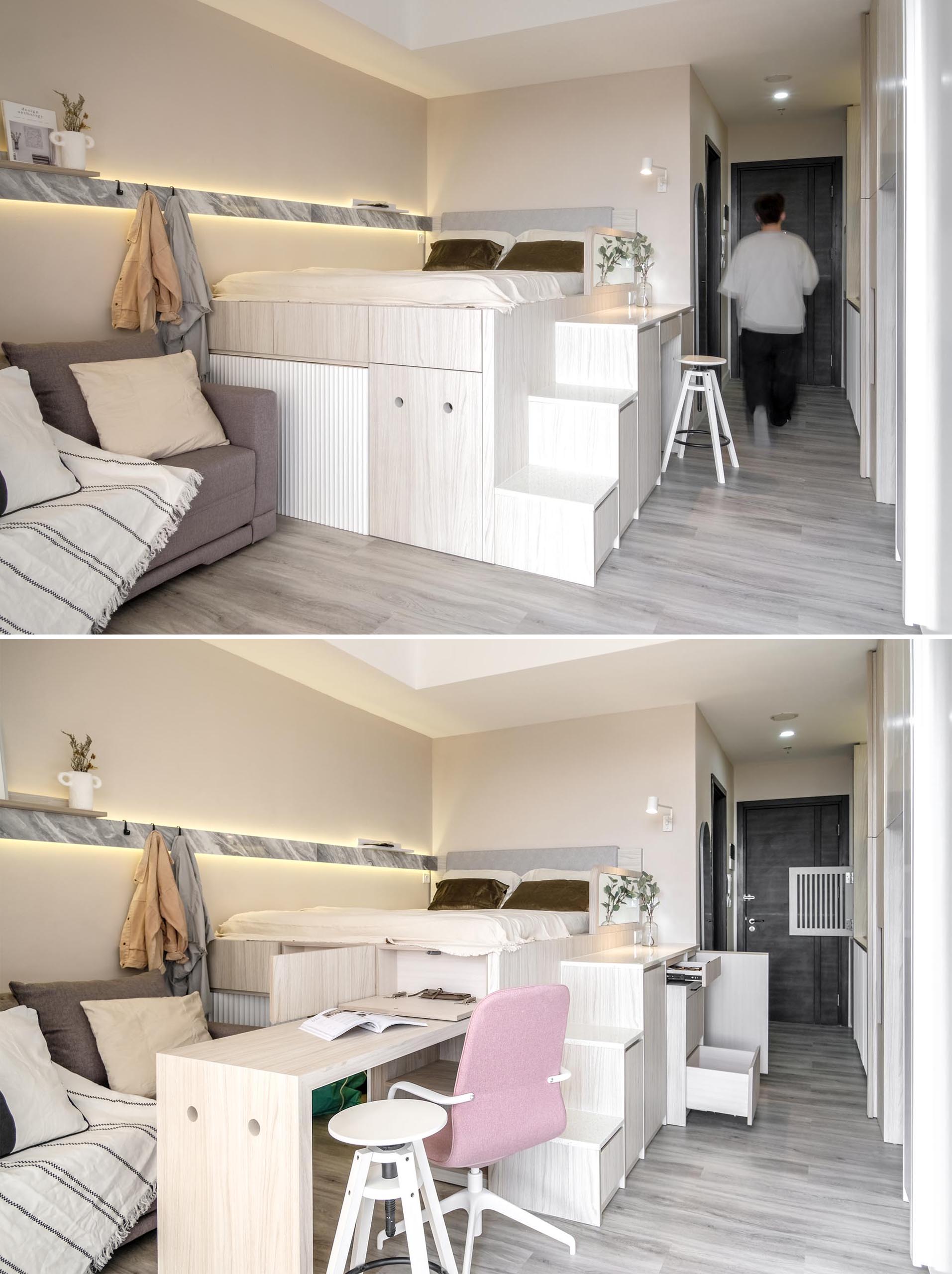 The designers created a loft bed, which takes advantage of the height of the apartment and acts as the center of the activities, to sleep, to study, to work, to dress up, and to hide things.
The hidden table at the end of the bed and the cabinet under the side of the bed, combine to create a home office. The desk can also be used as a dining table.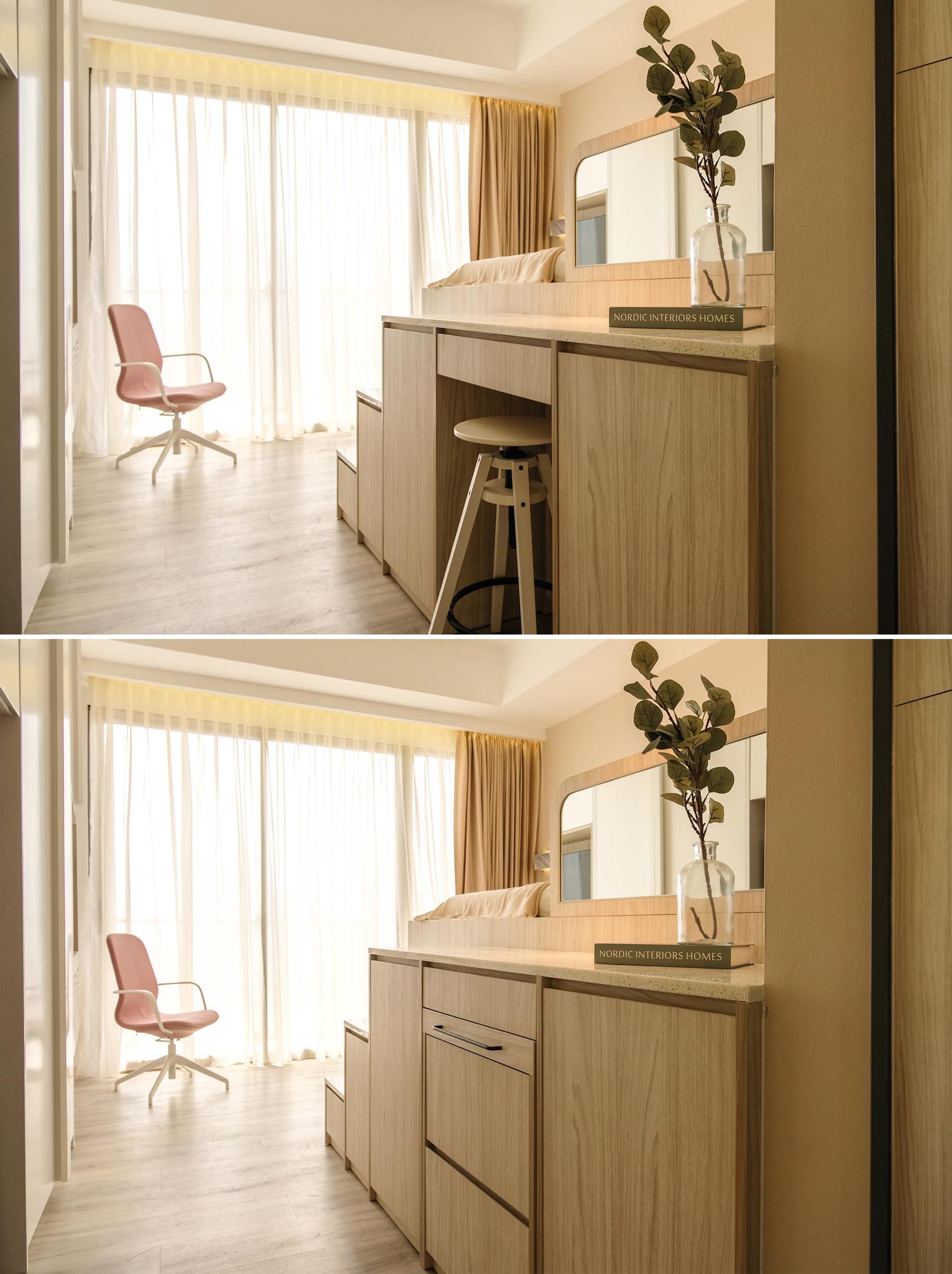 Running along the length of the bed is a small linear shelf that includes hidden lighting, allowing a soft glow to line the wall.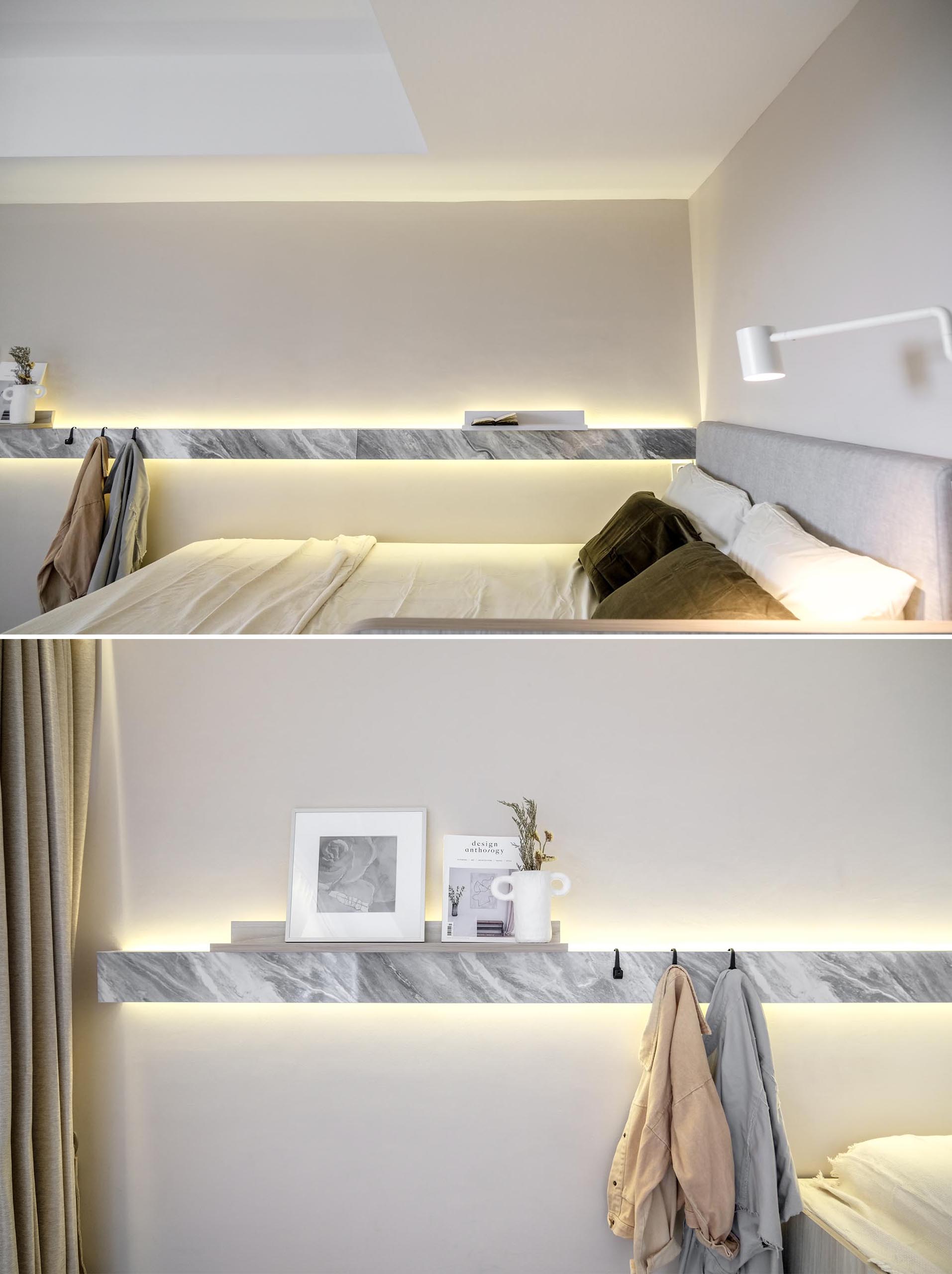 At the end of the bed is a small two-seater sofa which can transform into a guest bed when needed.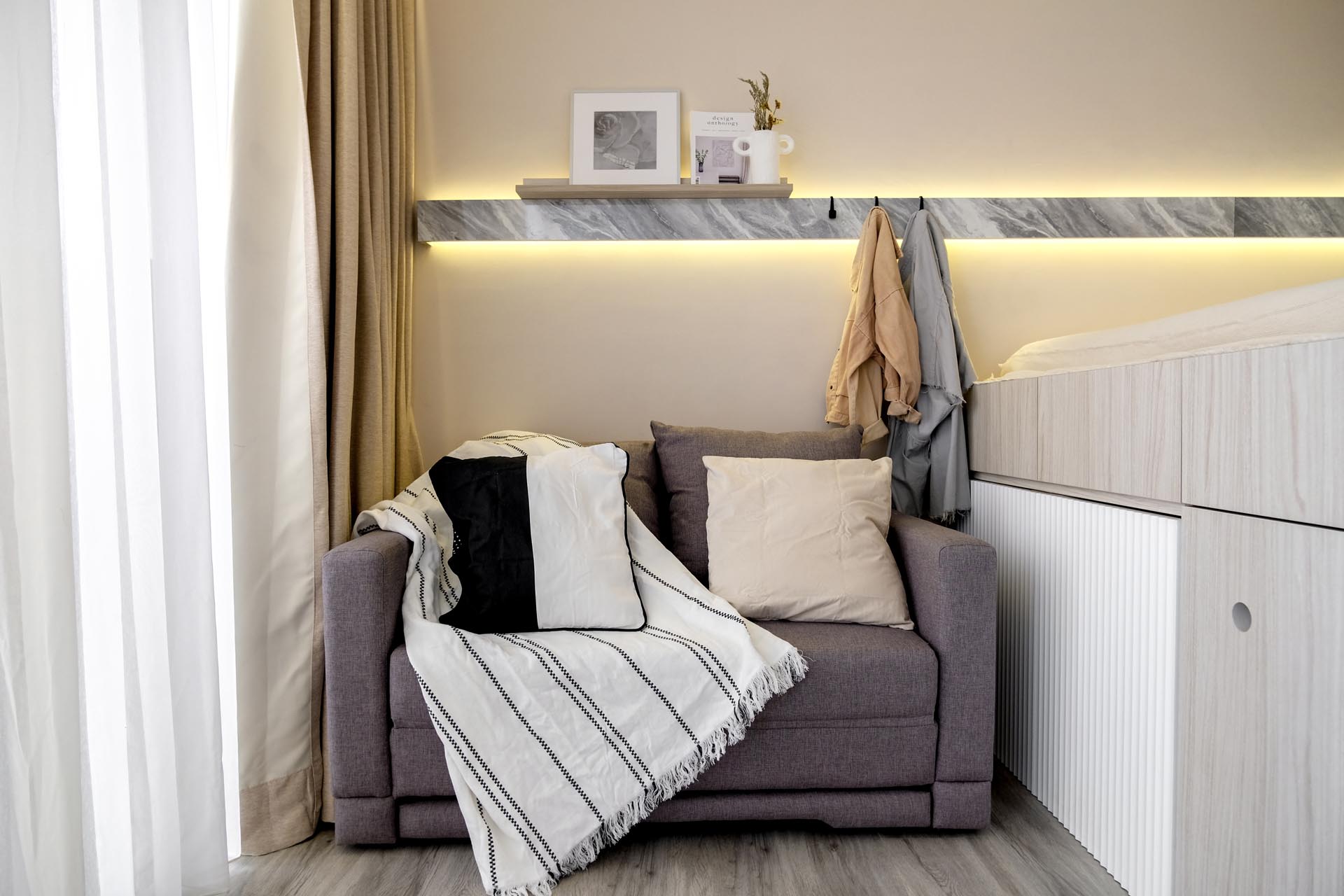 On the wall opposite the sofa is a niche for a TV, which is surrounded by cabinets, adding storage to the small apartment.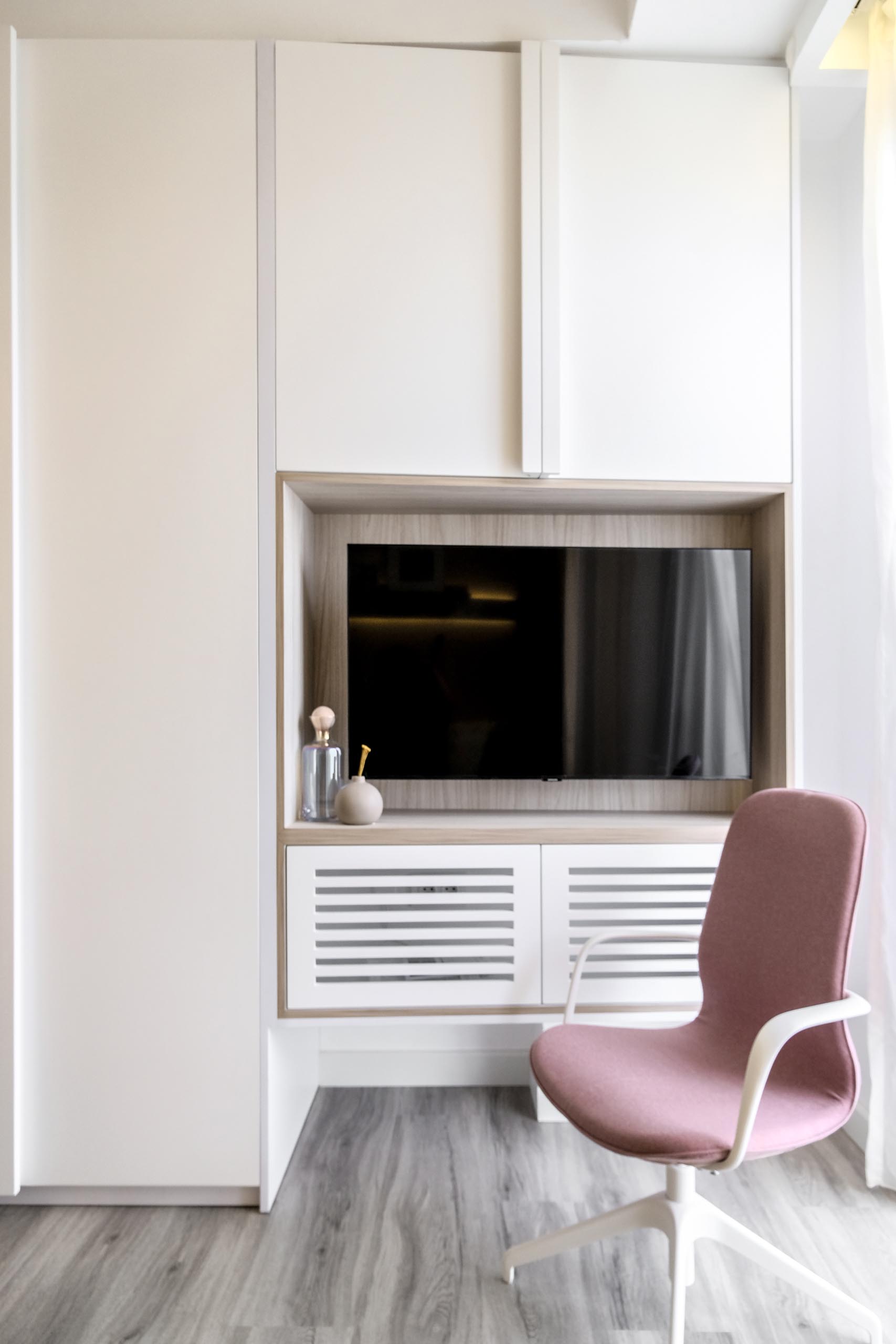 Located on the same wall is the kitchen. Textured cabinet fronts help to define the kitchen area, while added lighting underneath the shelves helps brighten the countertops.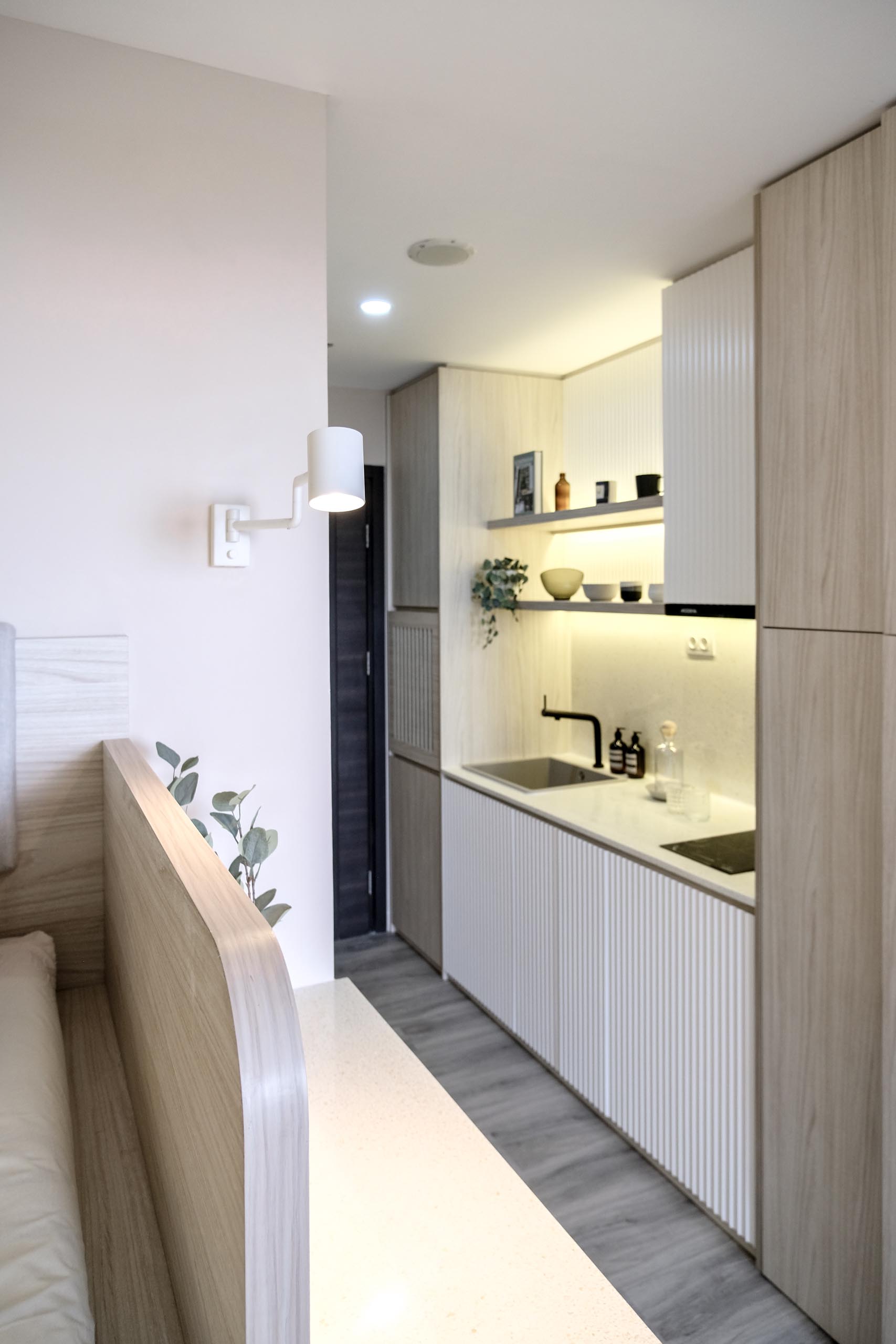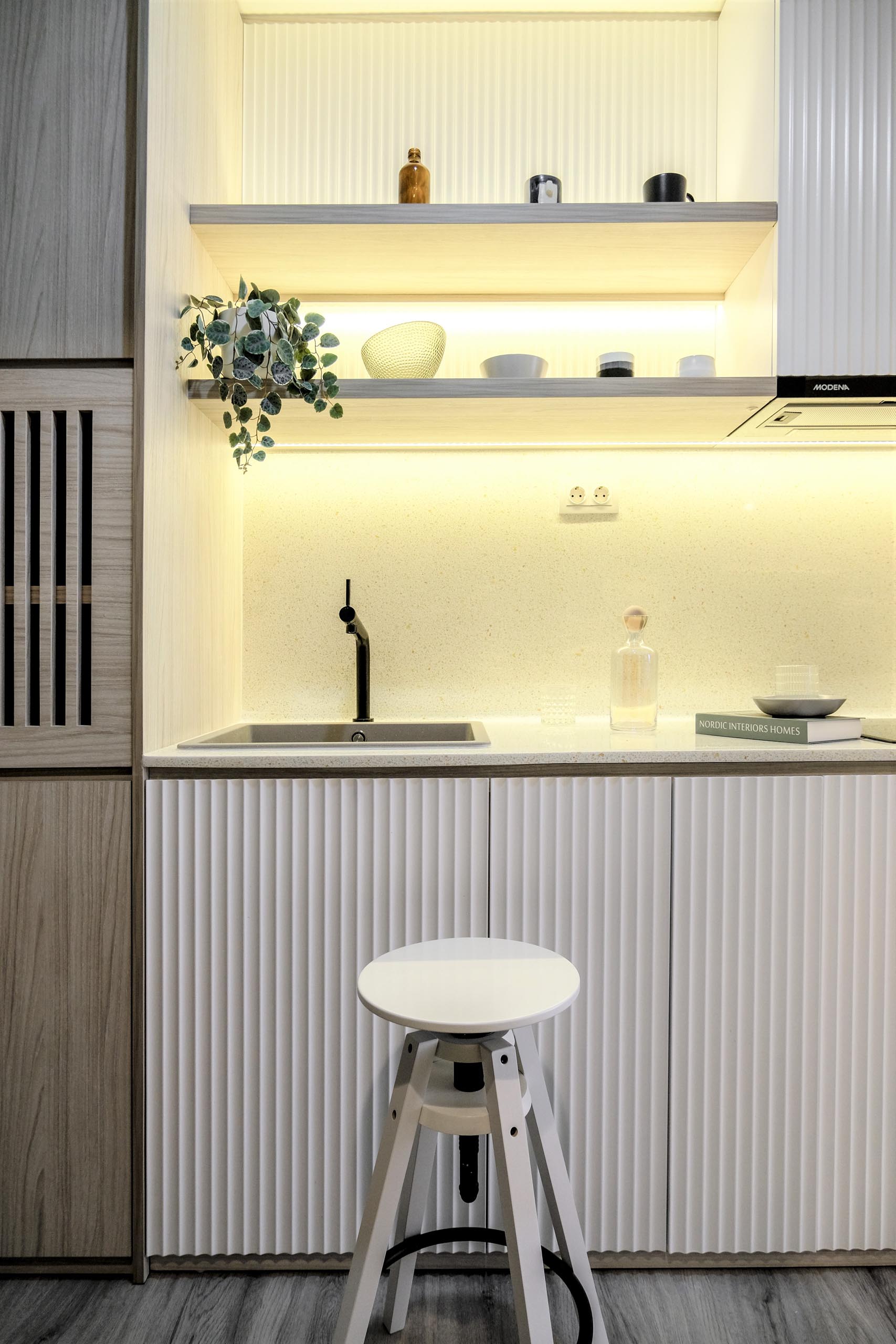 The bathroom, which is located by the front door, has a modern vanity, a walk-in shower, and an arched mirror that matches the wall mirror in the hallway.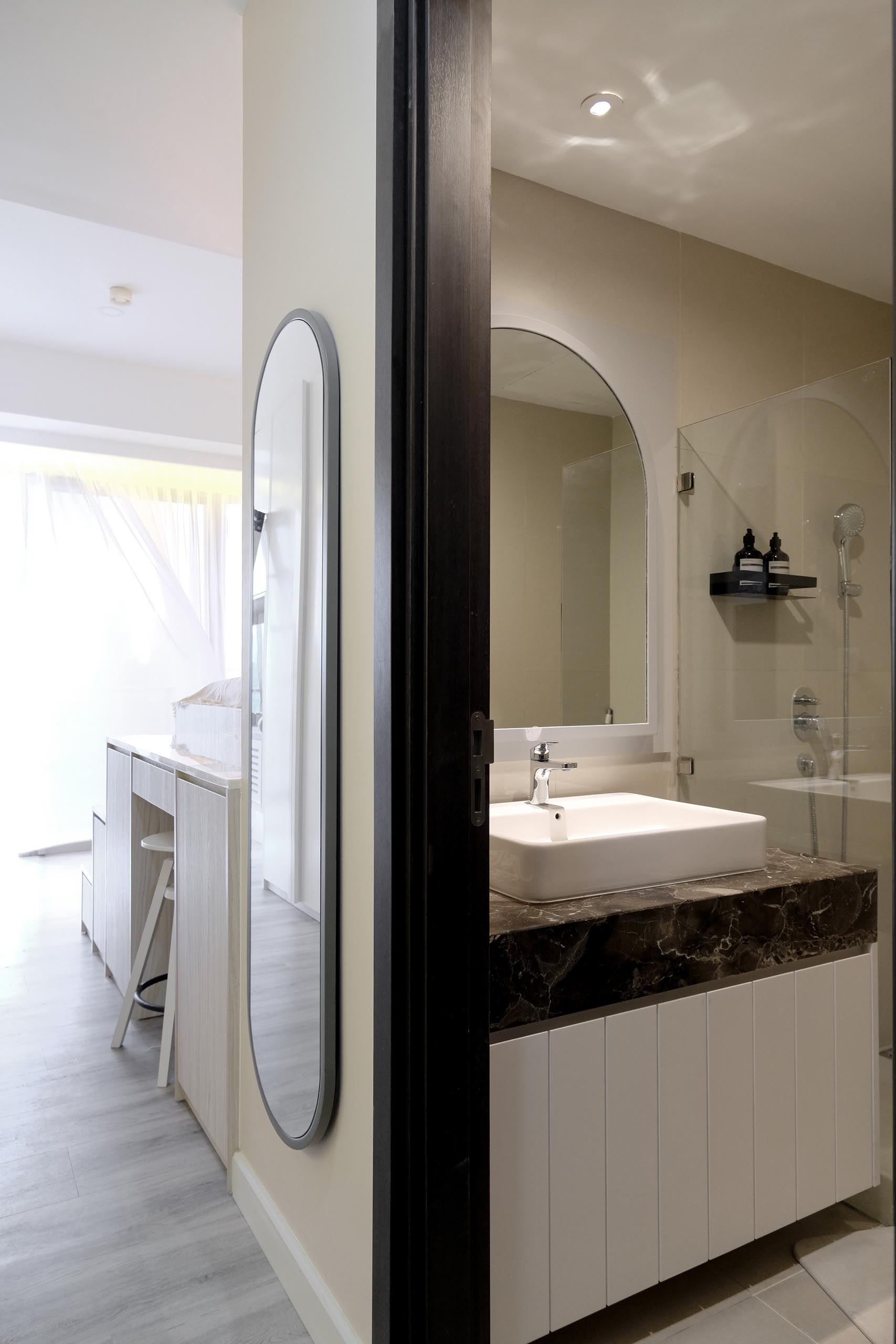 Here are the diagrams and floor plans for the apartment layout.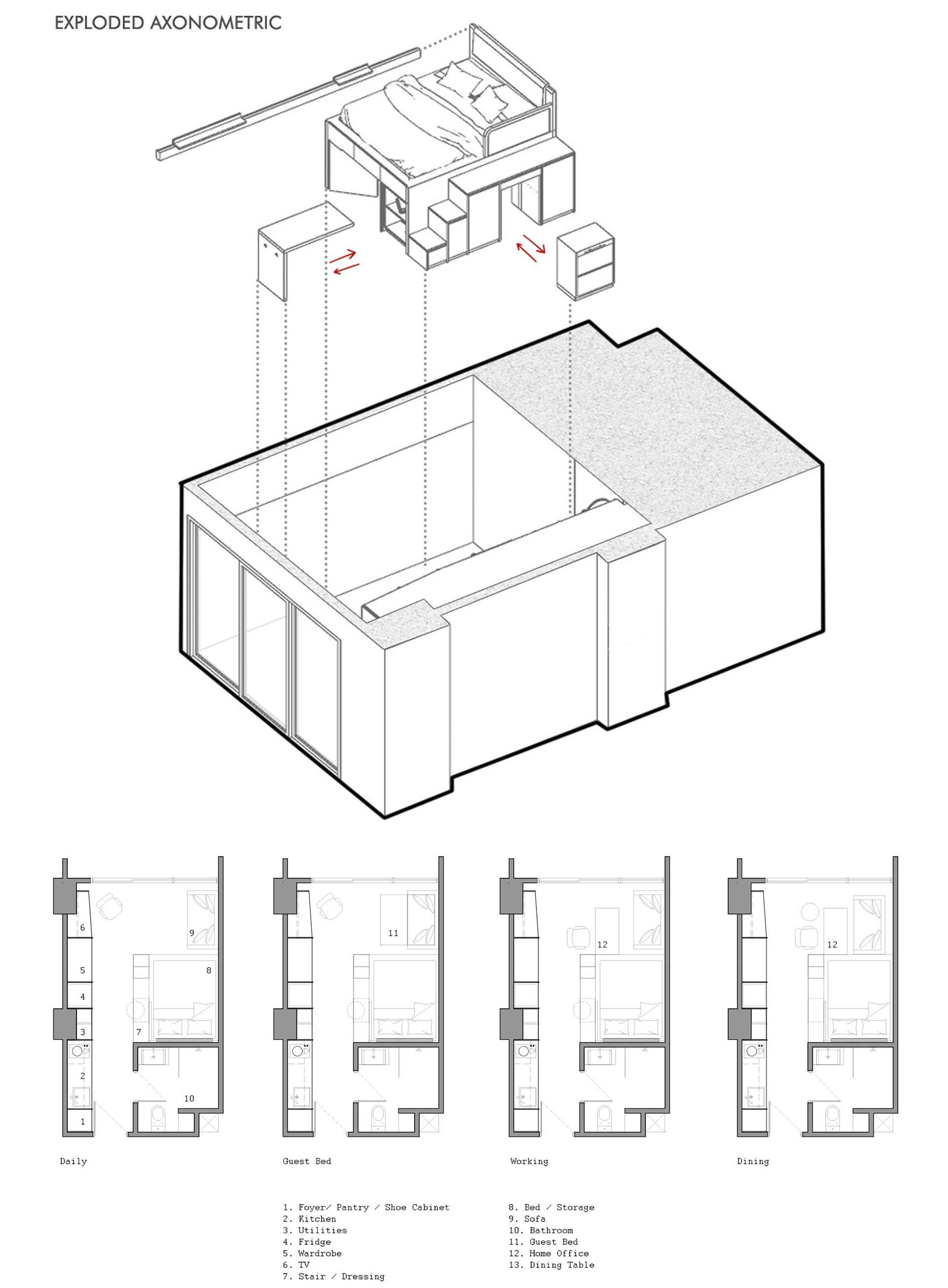 You can also watch the following short video…
Photography : Co+in Collaborative Lab | Interior Designer : Co+in Collaborative Lab – Nico Andriano