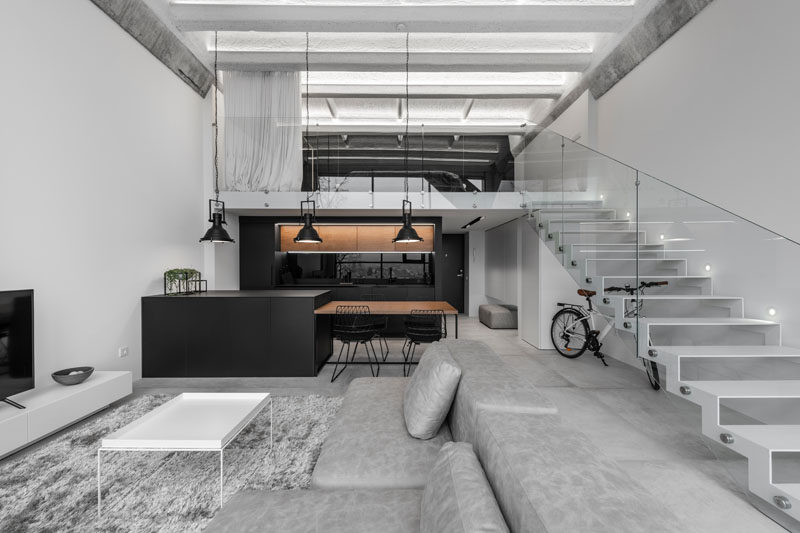 Design firm IDwhite has recently completed the interiors of a modern industrial loft in Kaunas, Lithuania.
The 688 square foot (64sqm) apartment within a reconstructed multistory industrial building, has an open floor plan with a mezzanine bedroom. Remnants of raw concrete and a large wall of windows have been combined with fresh white walls and modern furnishings.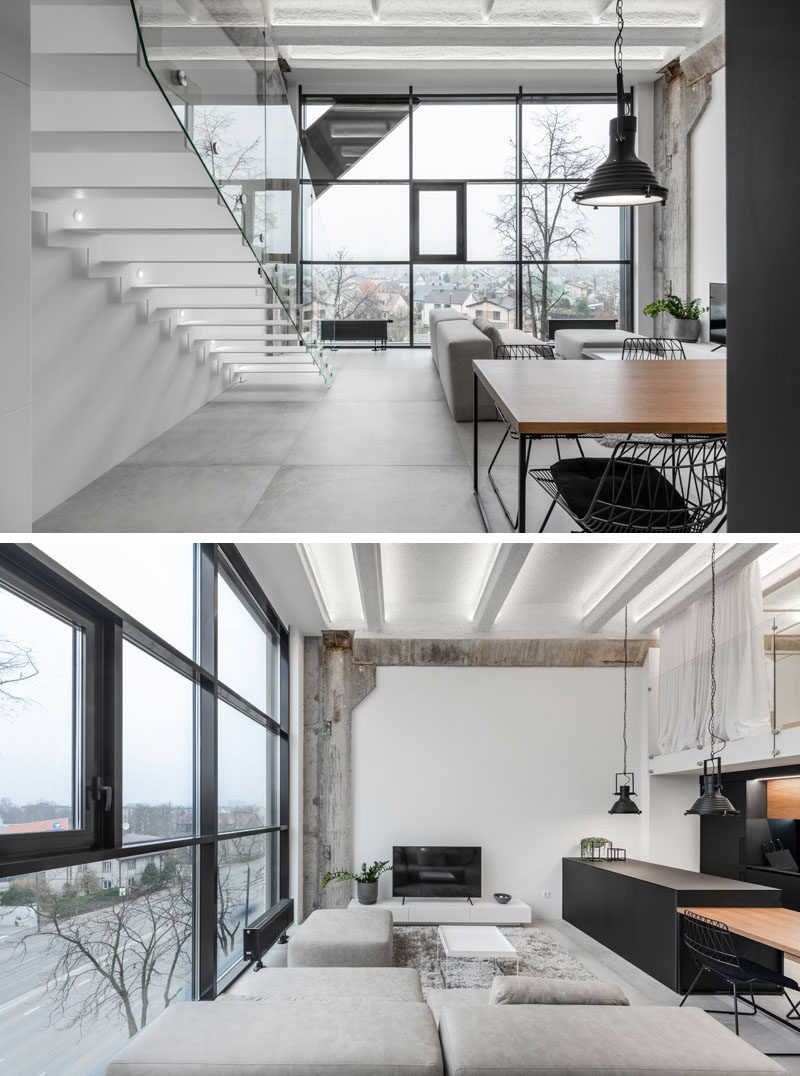 ---
Separating the living room and kitchen is an island that drops down to become a wood dining table for four.
---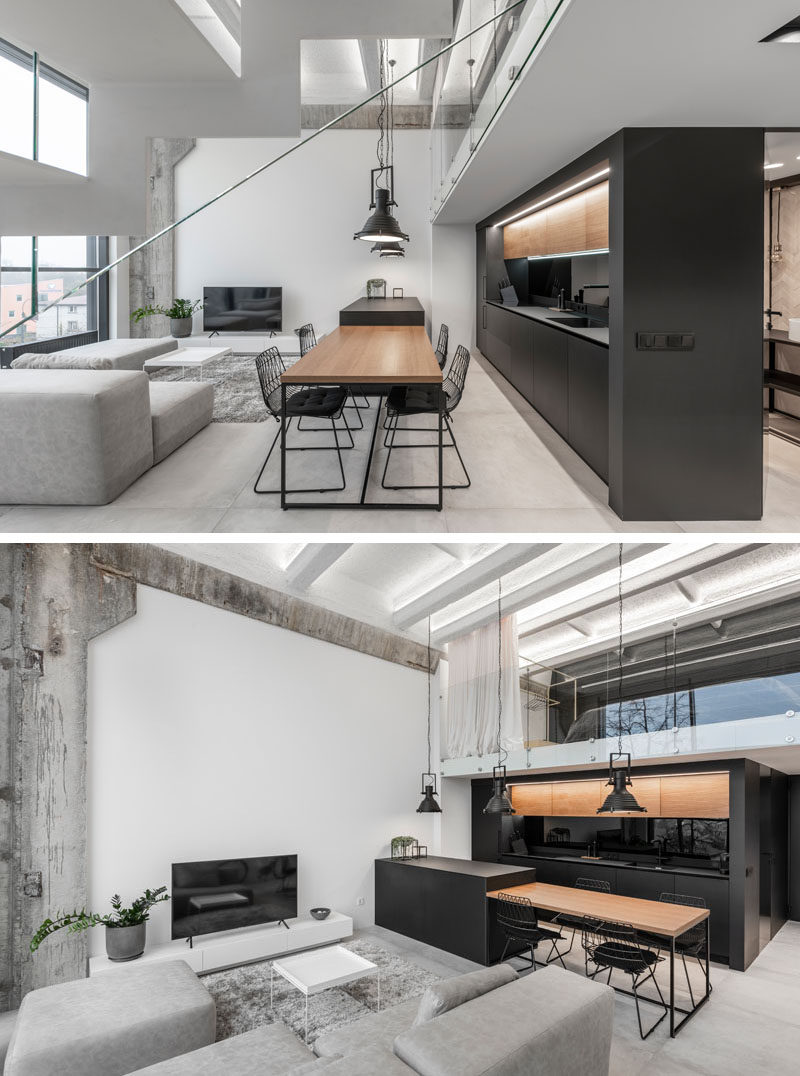 ---
In the kitchen, the upper wood cabinetry complements the dining table, contrasts the black cabinets, and adds a natural touch to the minimalist interior.
---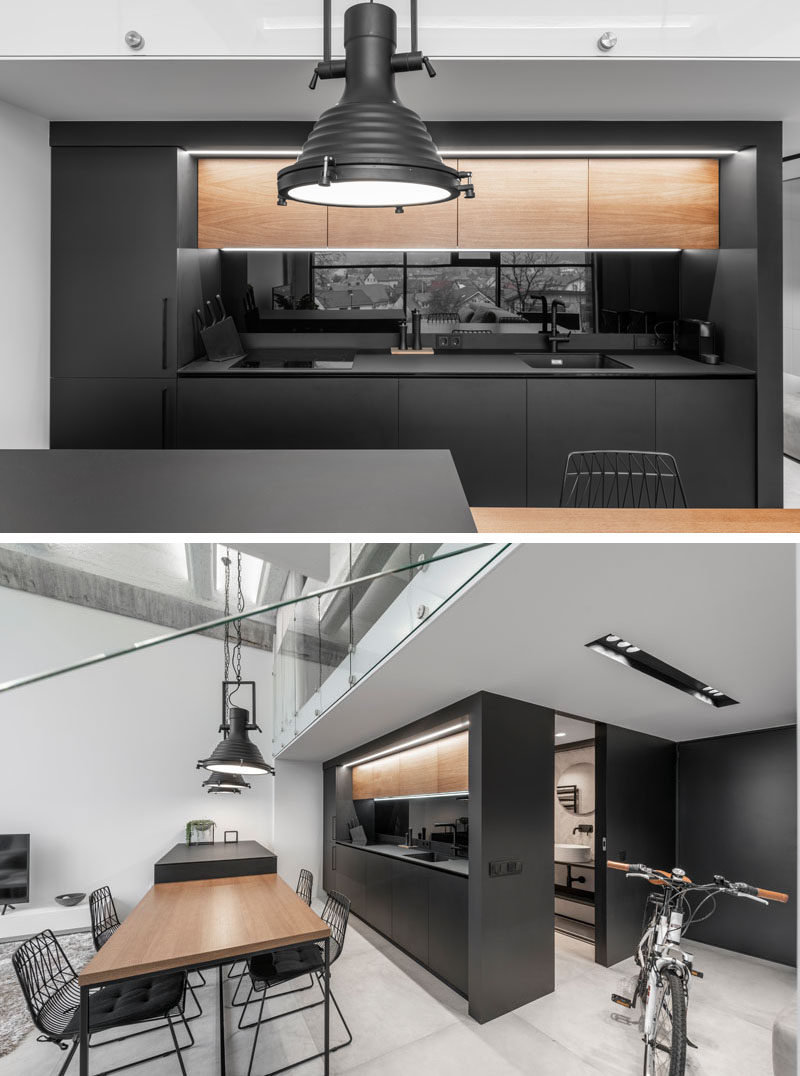 ---
Behind the kitchen and by the front door is the bathroom, which features tiles installed in both herringbone and chevron patterns.
---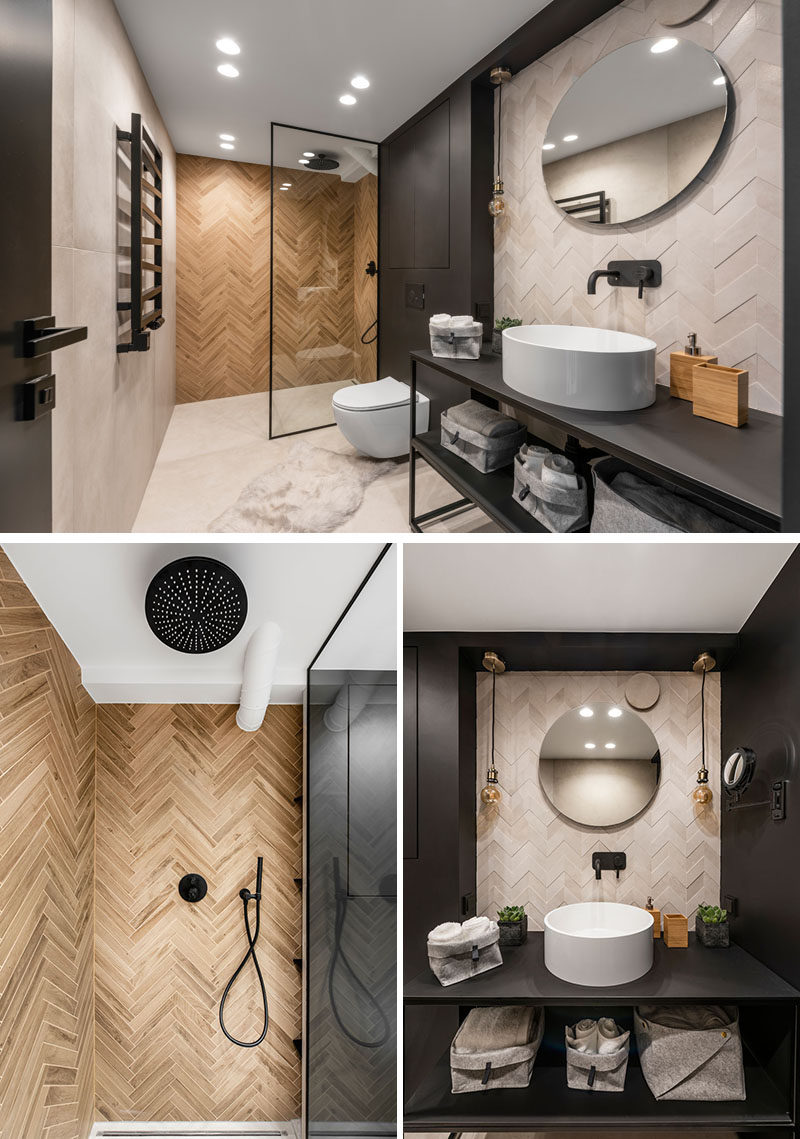 ---
Adjacent to the living room are minimalist white metal stairs with a glass handrail that lead up to the bedroom.
---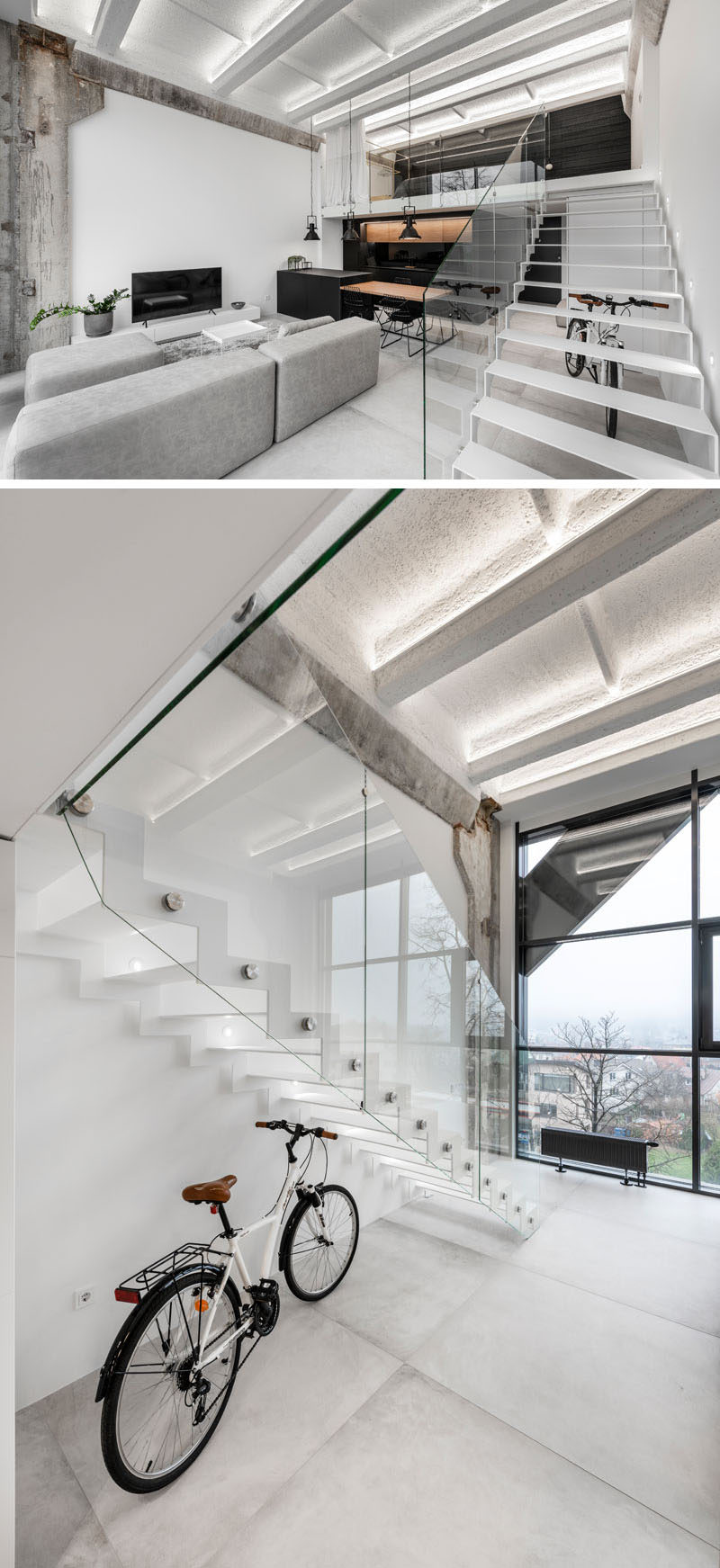 ---
In the bedroom, soft white curtains can be closed for privacy, while the contrasting accent wall behind the bed is covered by burnt Accoya wood. A pop of yellow has also been added in the form of a freestanding open closet.
---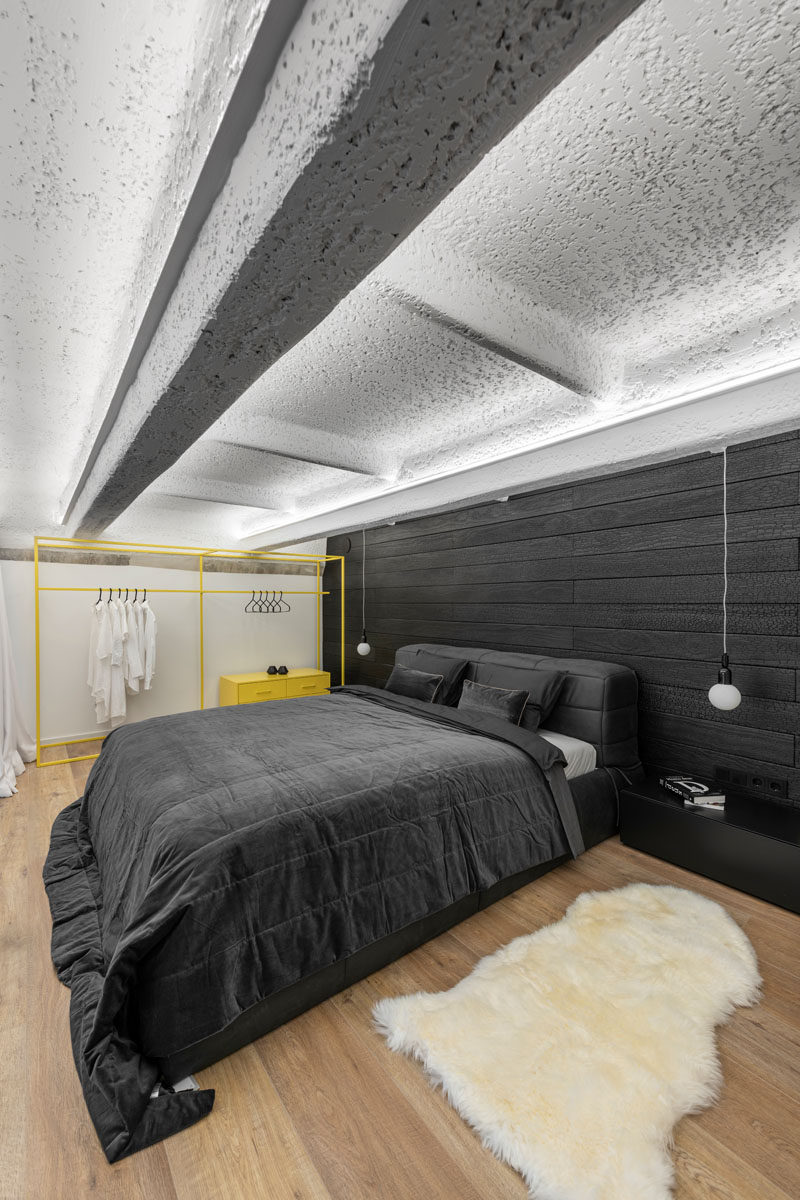 ---
Here's a look at the floor plan that shows the layout of the apartment.
---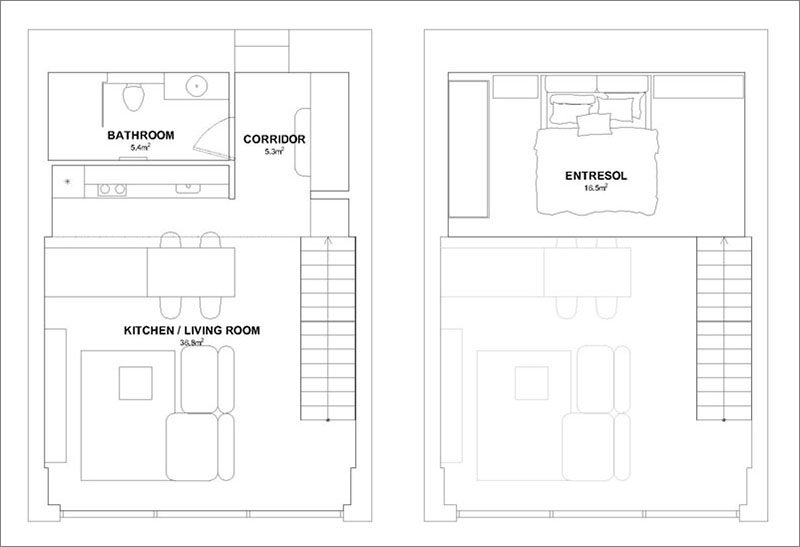 Design company: IDwhite | Lead Designer: Karolis Kasikauskas