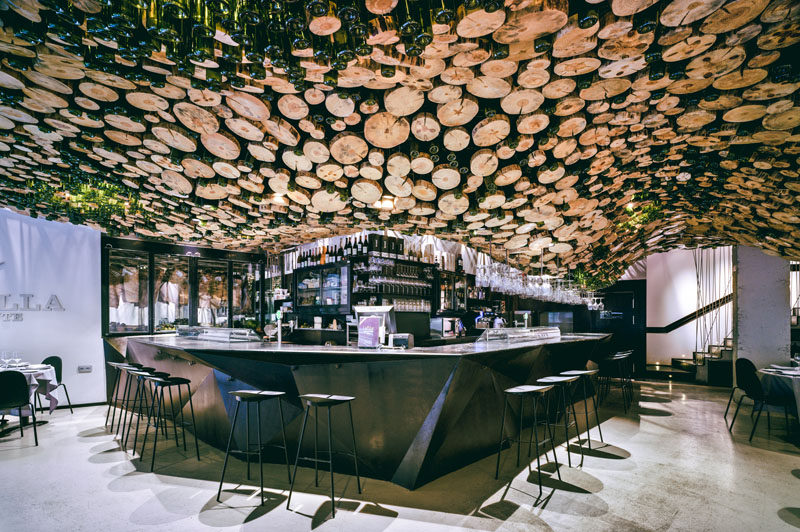 Pulpas Studio have designed LaPilar, a grill house located in a small city in southern Spain.
The designers were asked by their client to use wood as a material in the interior of the grill house, as it was his first memory of eating a steak as a child.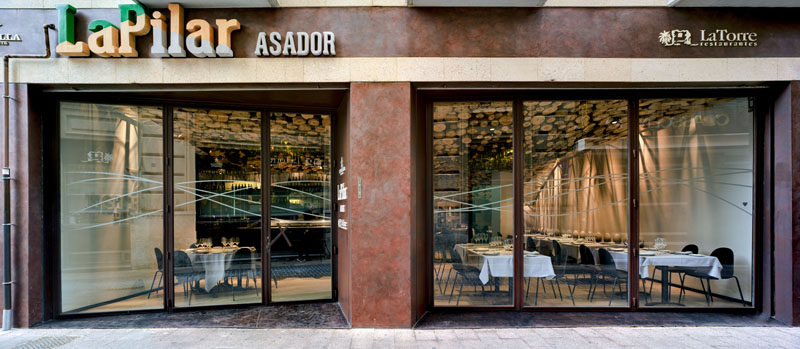 ---
Inside, the eye-catching ceiling of the restaurant is covered in a mixture of cut wood logs and green glass bottles, creating an organic and wavy accent.
---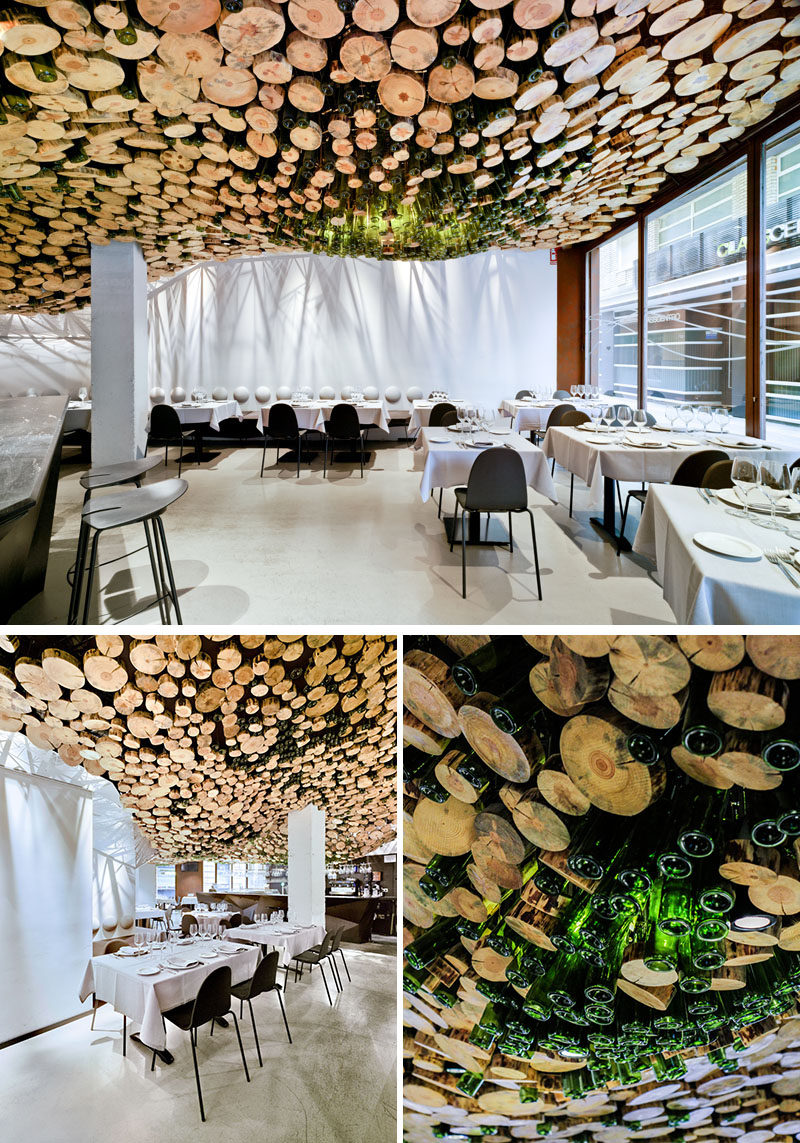 ---
To create the undulating ceiling, the designers digitally designed the ceiling, before working with local craftspeople to bring it to life.
---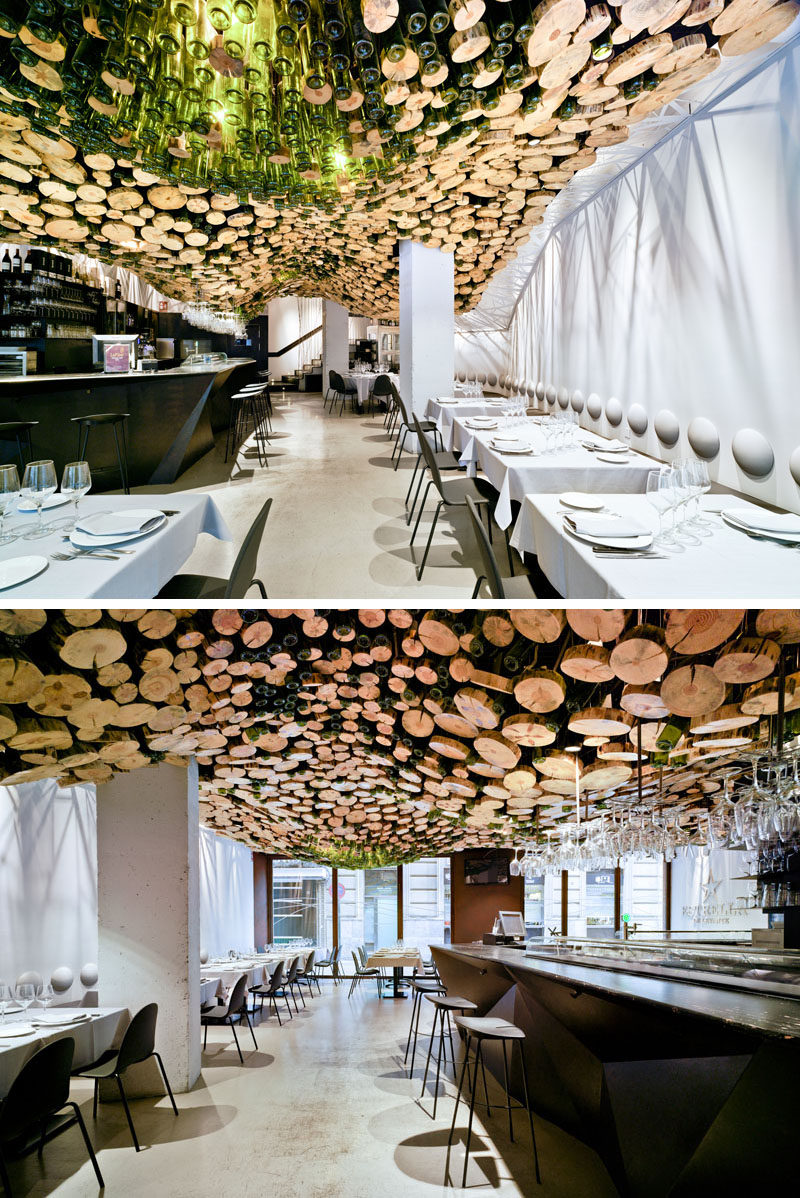 ---
At the back of the restaurant, stairs lead up to a second dining area, however bright white walls and hidden lighting create a completely different atmosphere when compared to the main floor.
---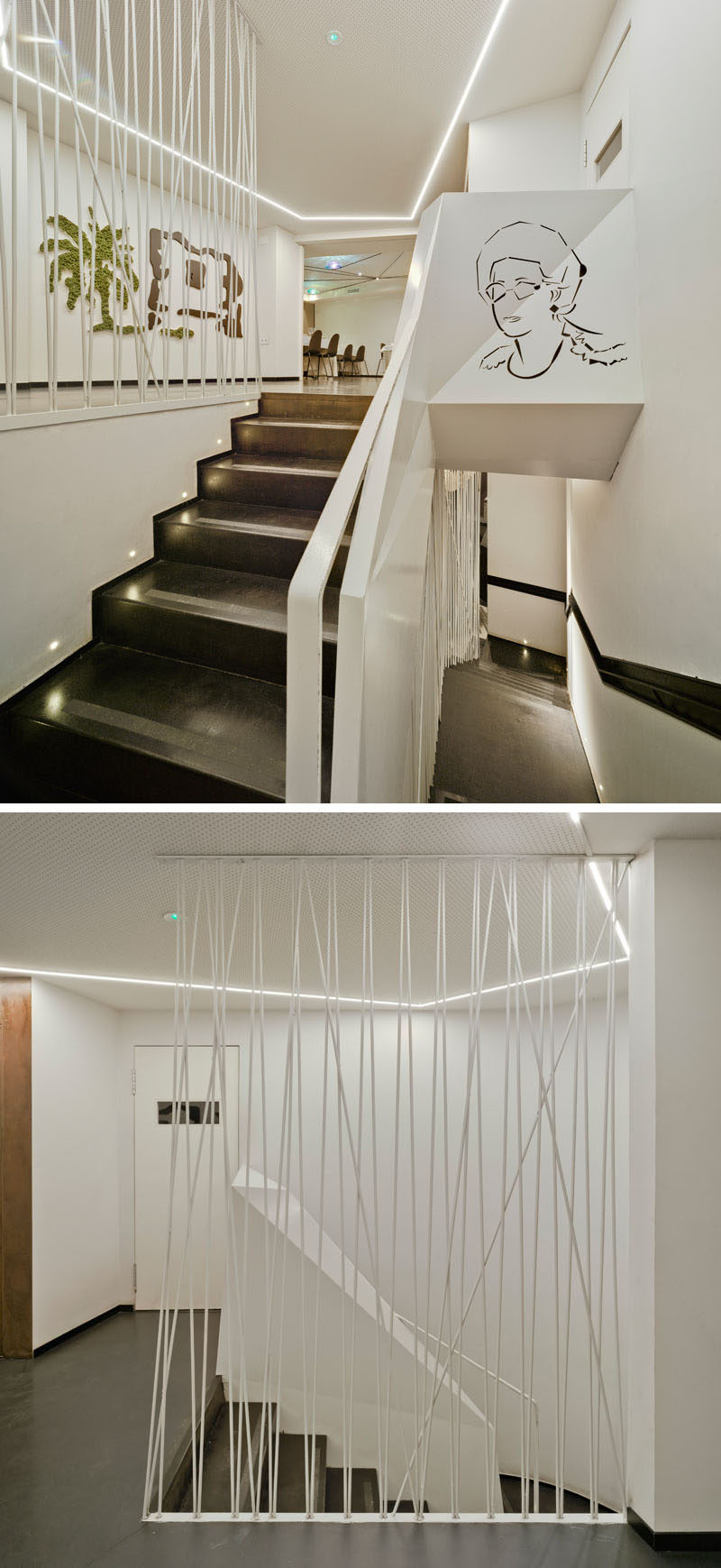 ---
The upper dining area, which has various areas with large sliding walls and geometric lighting, can be used for entertaining groups of people.
---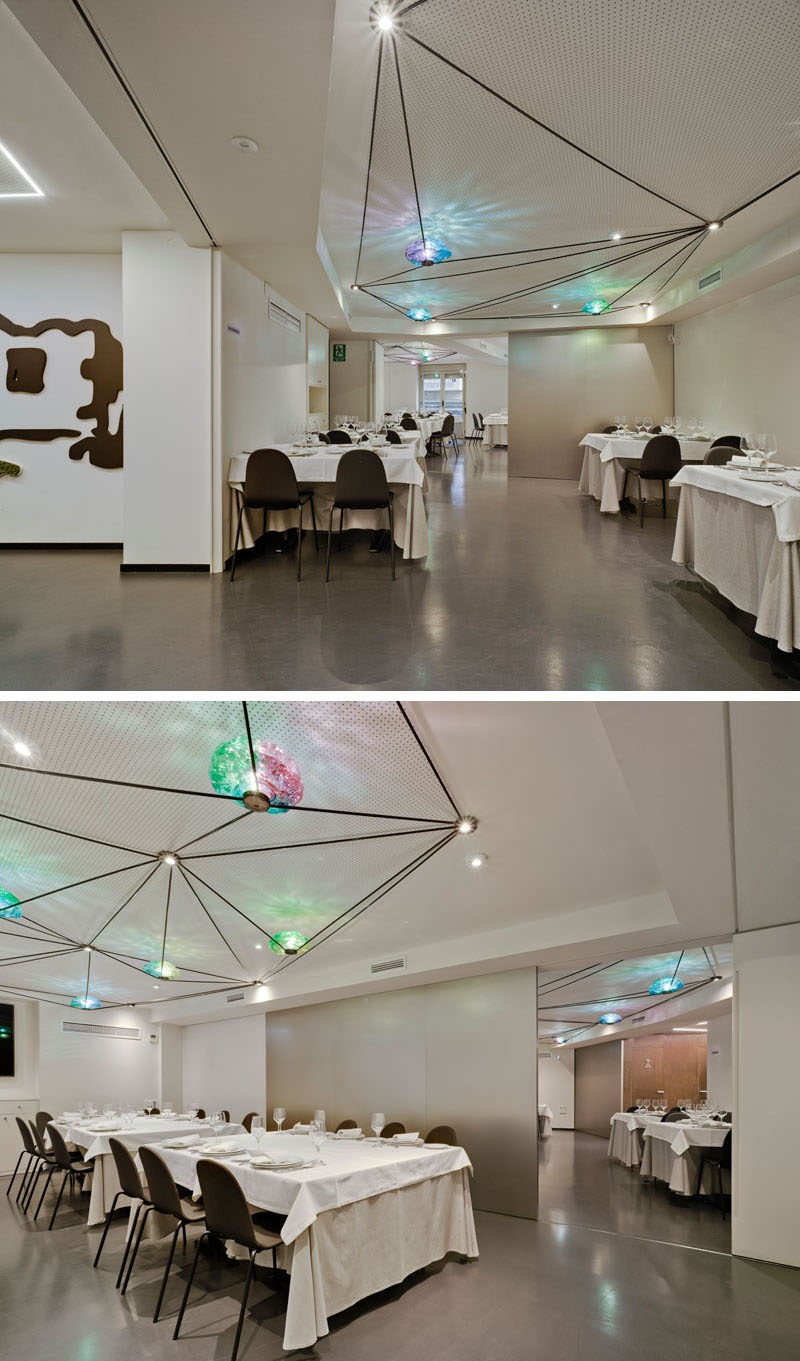 Photography by David Frutos | Design and Execution: Pulpas Studio | BlackSmith: Juan José Rodenas | Glassmaker: Juan Alcántara
---