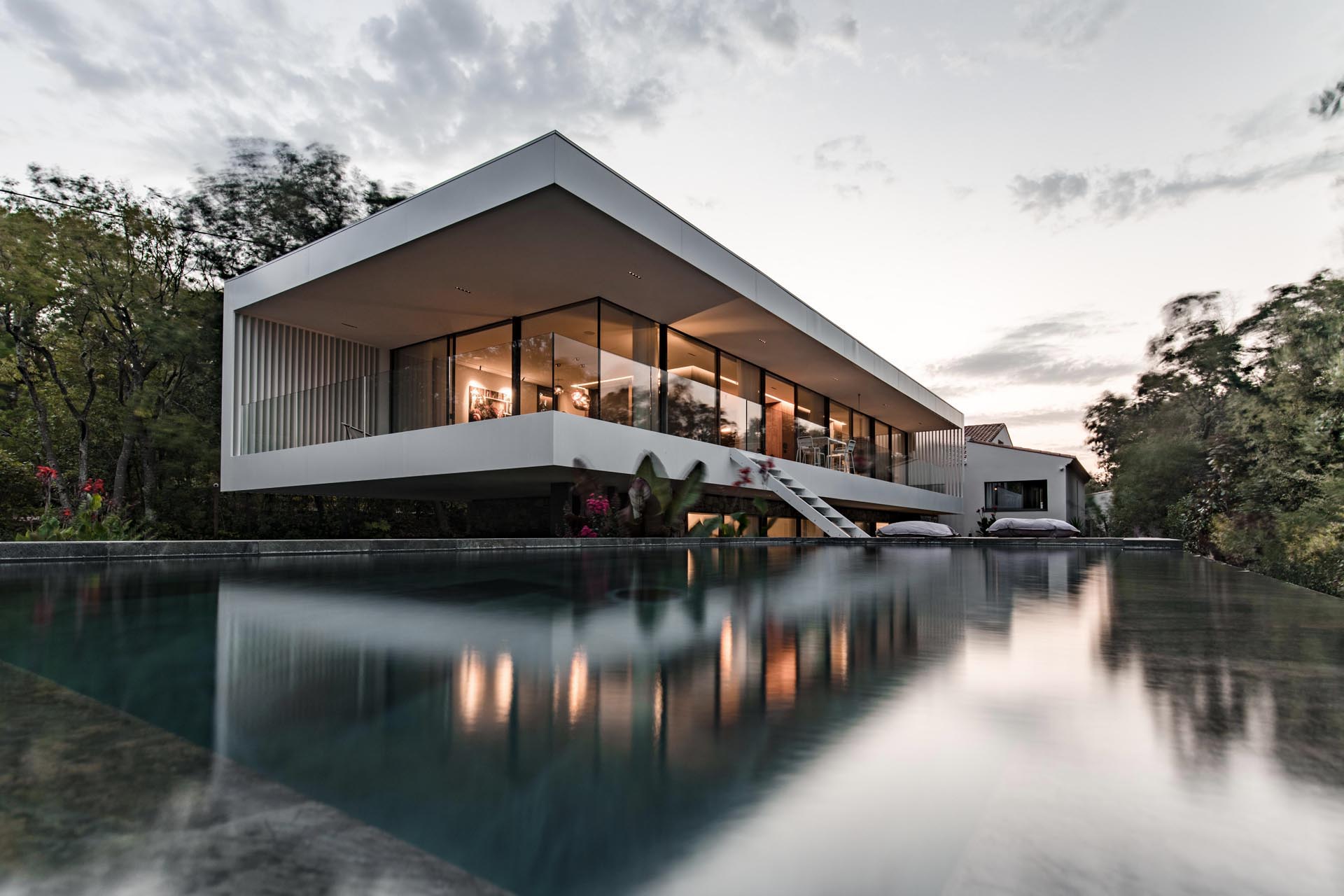 Brengues Le Pavec architects designed a modern extension for a house in Montferrier Sur Lez, France, whose form makes use of the long rectangular property it sits on.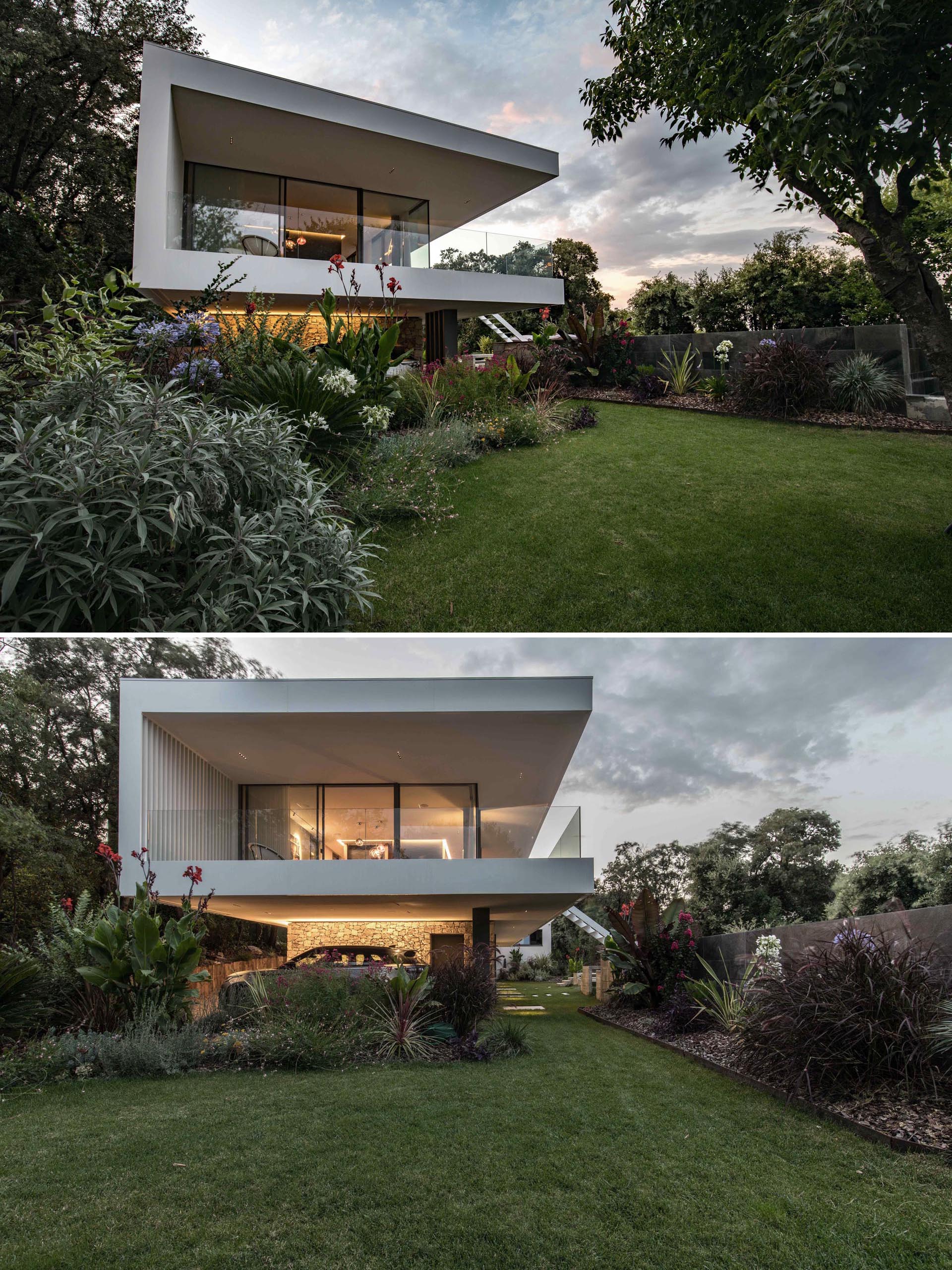 Located at the top of a hill that overlooks the neighboring villages, the house extension has a geometric shape with two horizontal slabs, which were placed on a base of locally-sourced stone.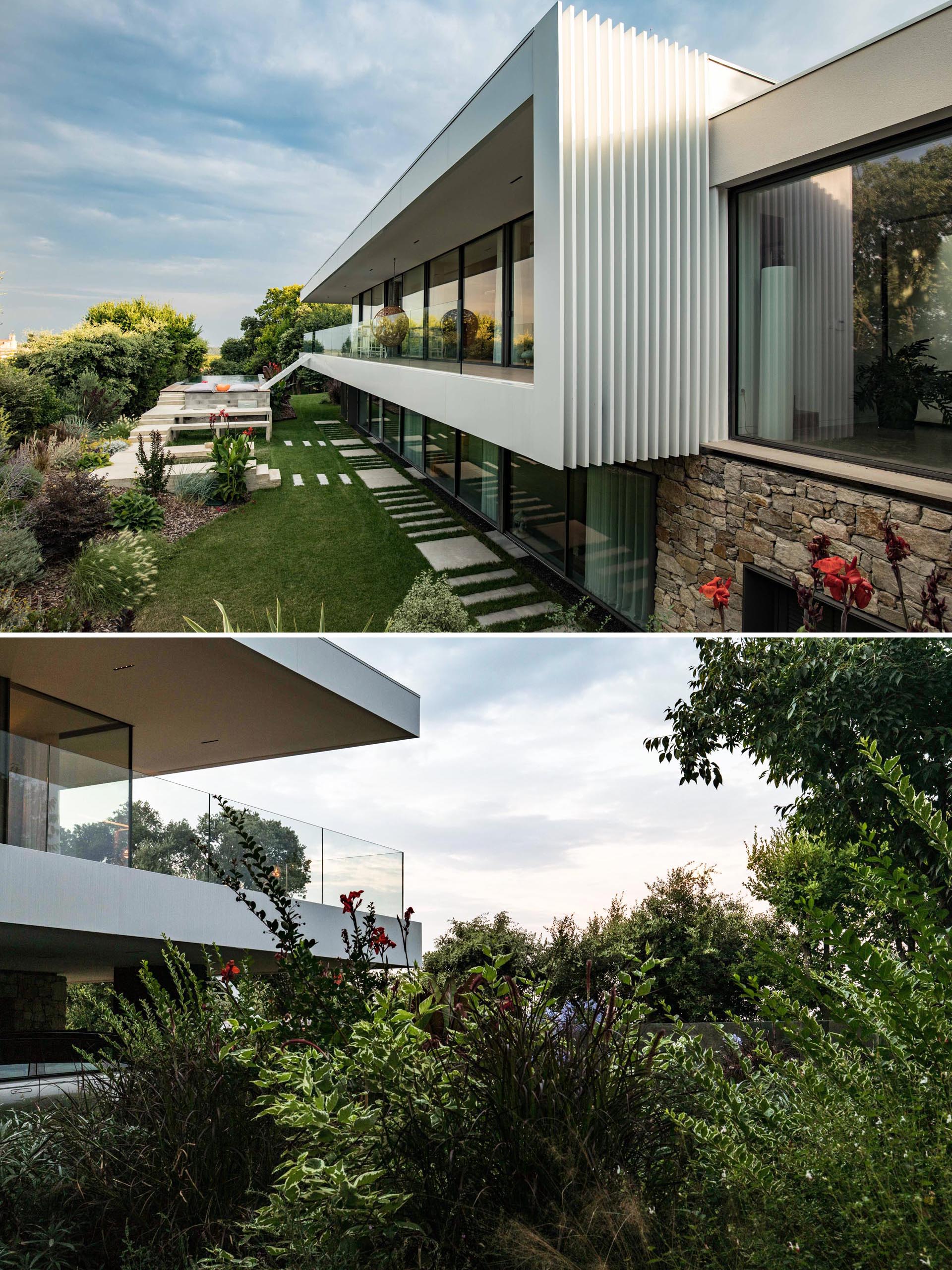 The architects worked with both concrete and steel to create the expansive upper portion of the house, which allowed for the creation of overhangs. The white finish also contrasts the natural stone below.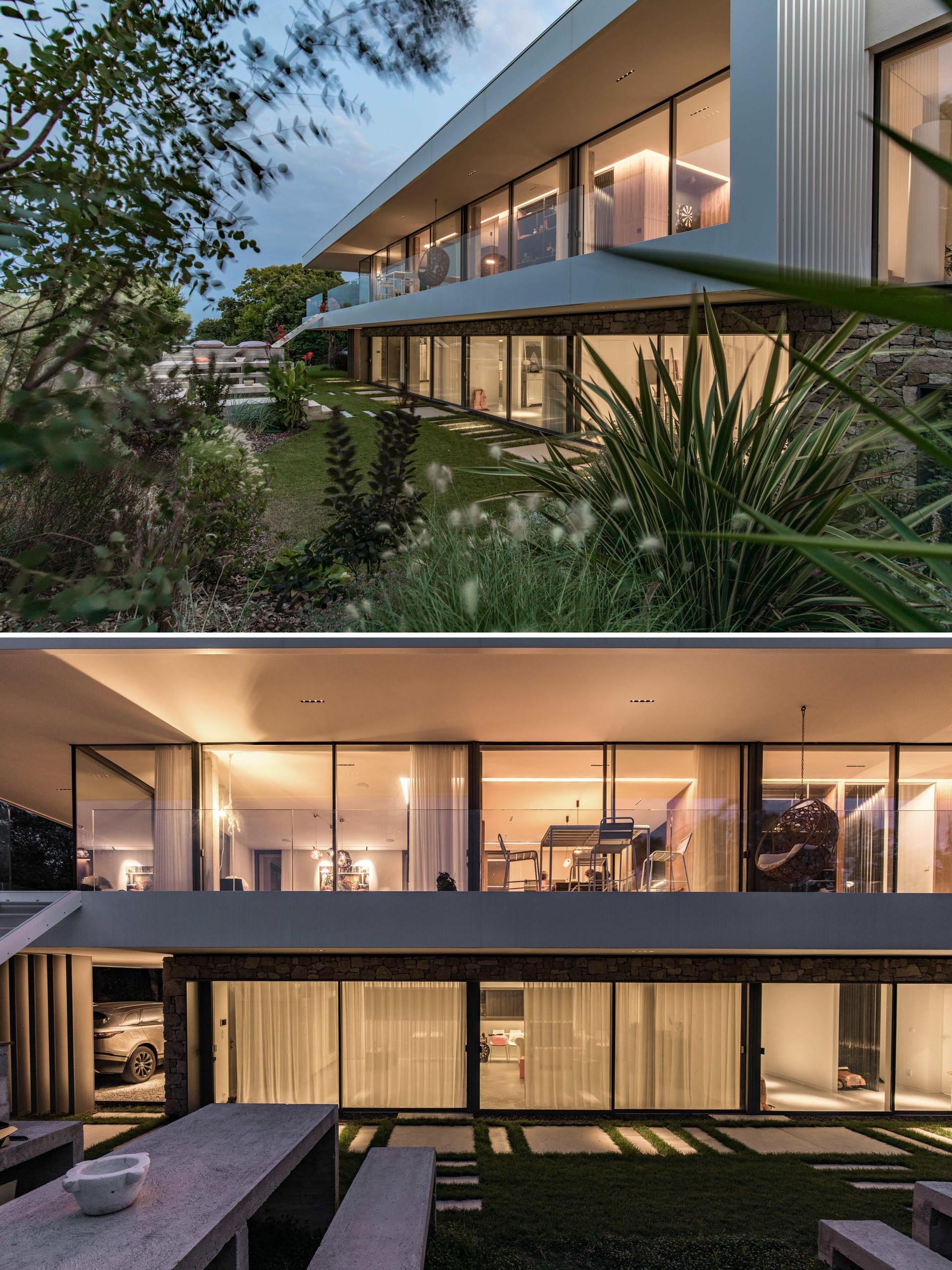 Including glass walls and balcony railings are another element that adds to the modern aesthetic of the home. By using glass, the views from the upper floor are uninterrupted.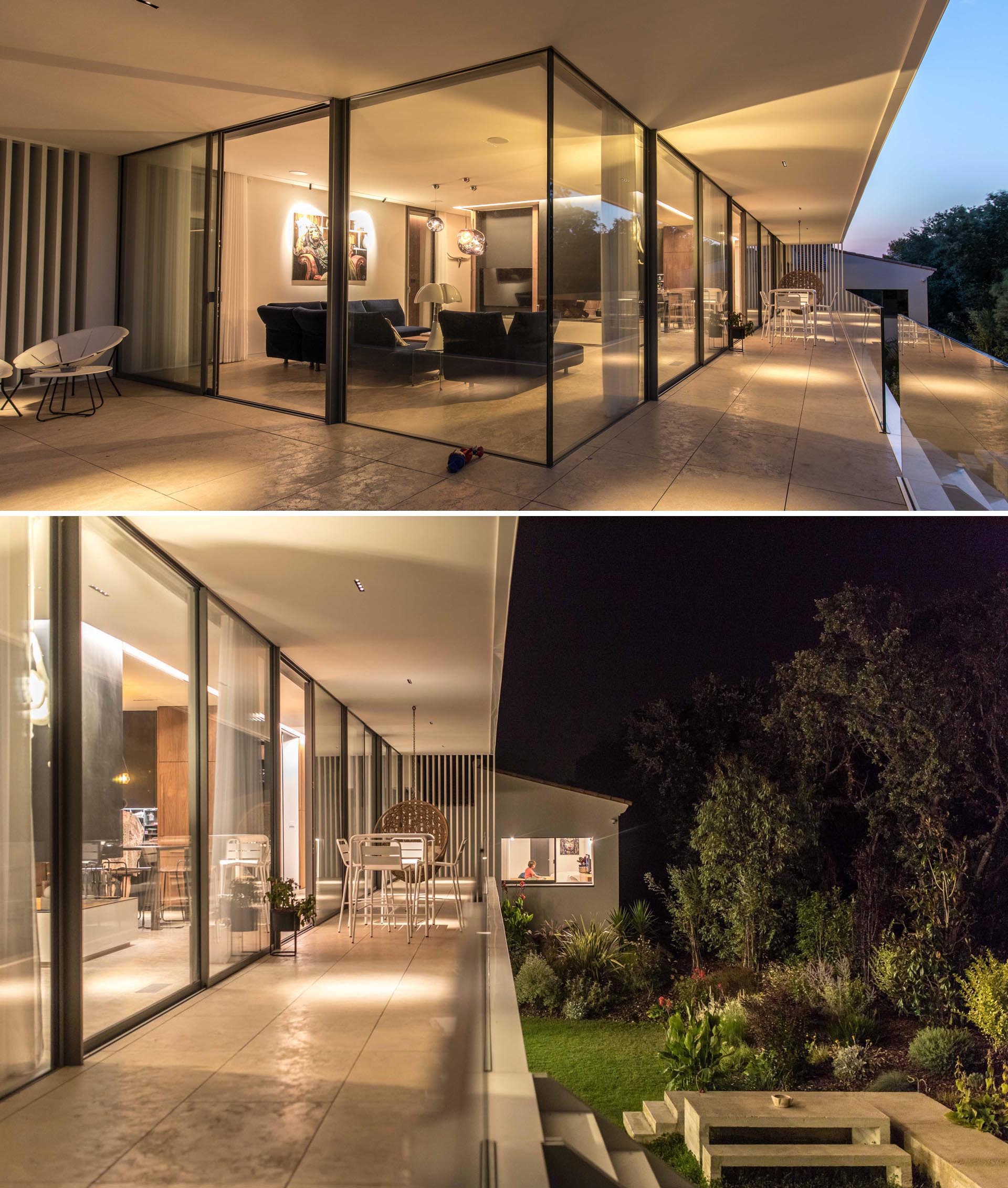 Inside the home, raw and noble materials such as stone, wood, and metal, were chosen to retain a warm and intimate atmosphere.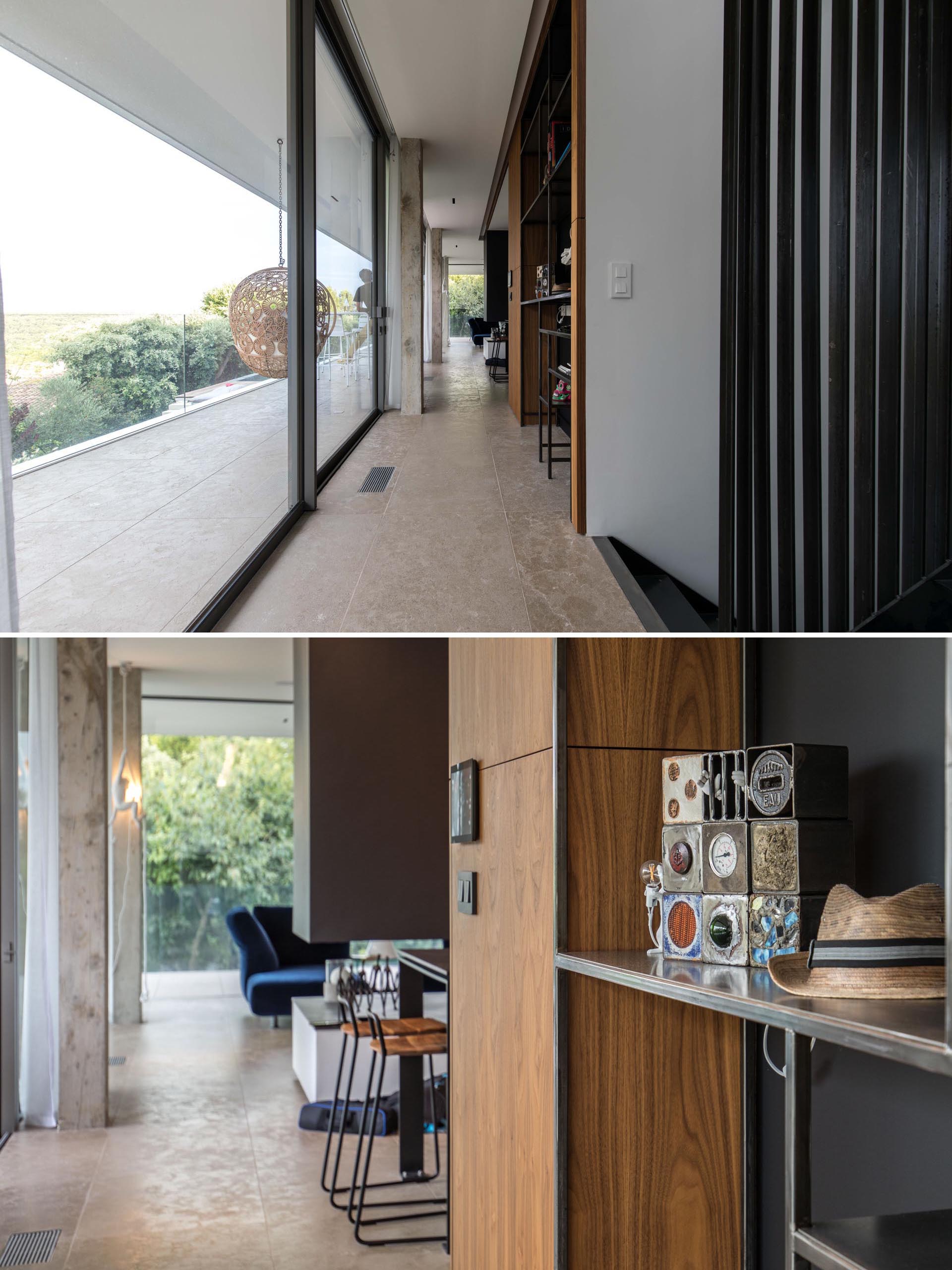 In the kitchen, the wood cabinets and kitchen island are accented by black countertops, cabinets, and appliances, while the fridge has been integrated into the overall design.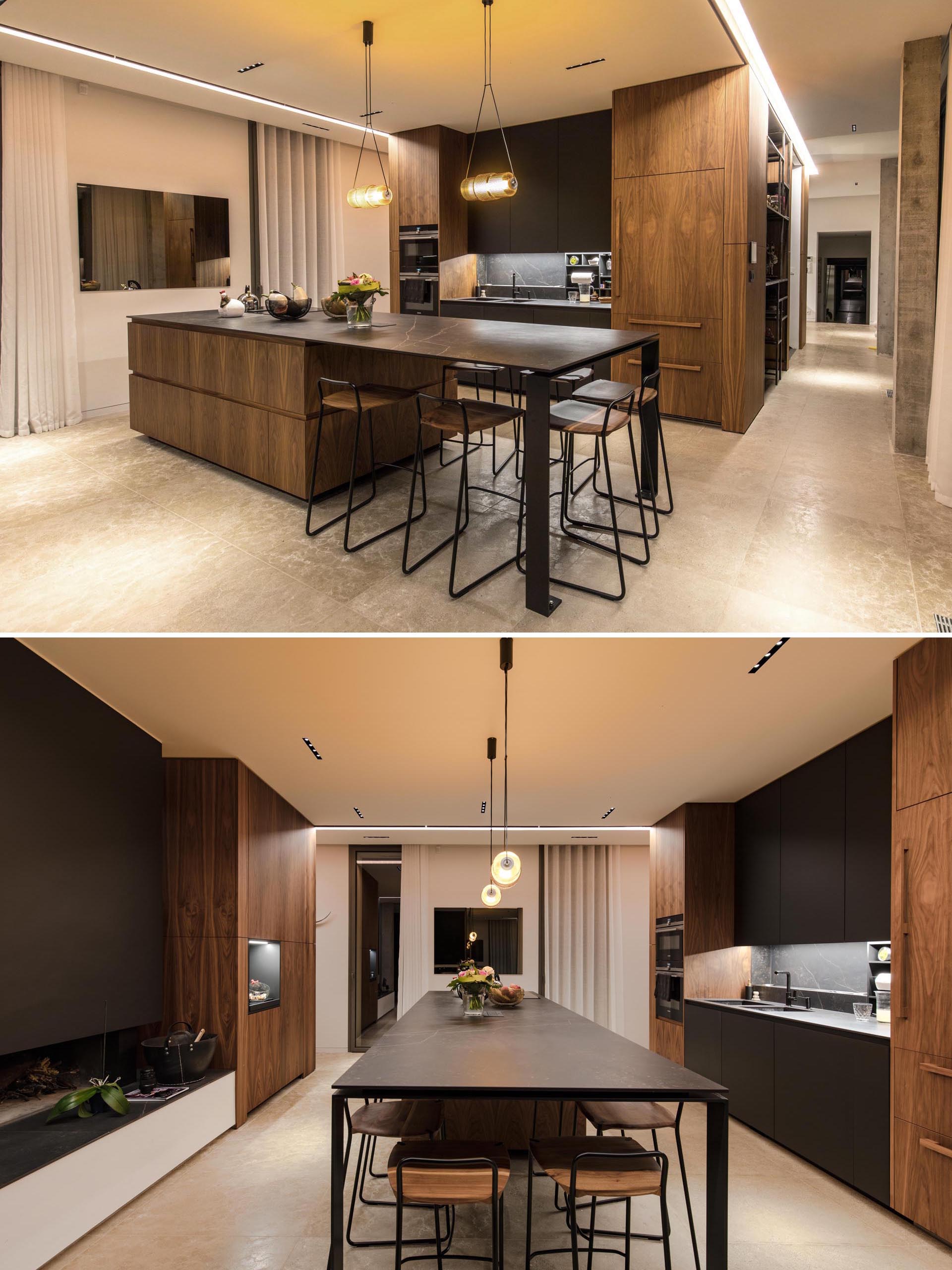 The home also has an infinity pool that looks out to the trees.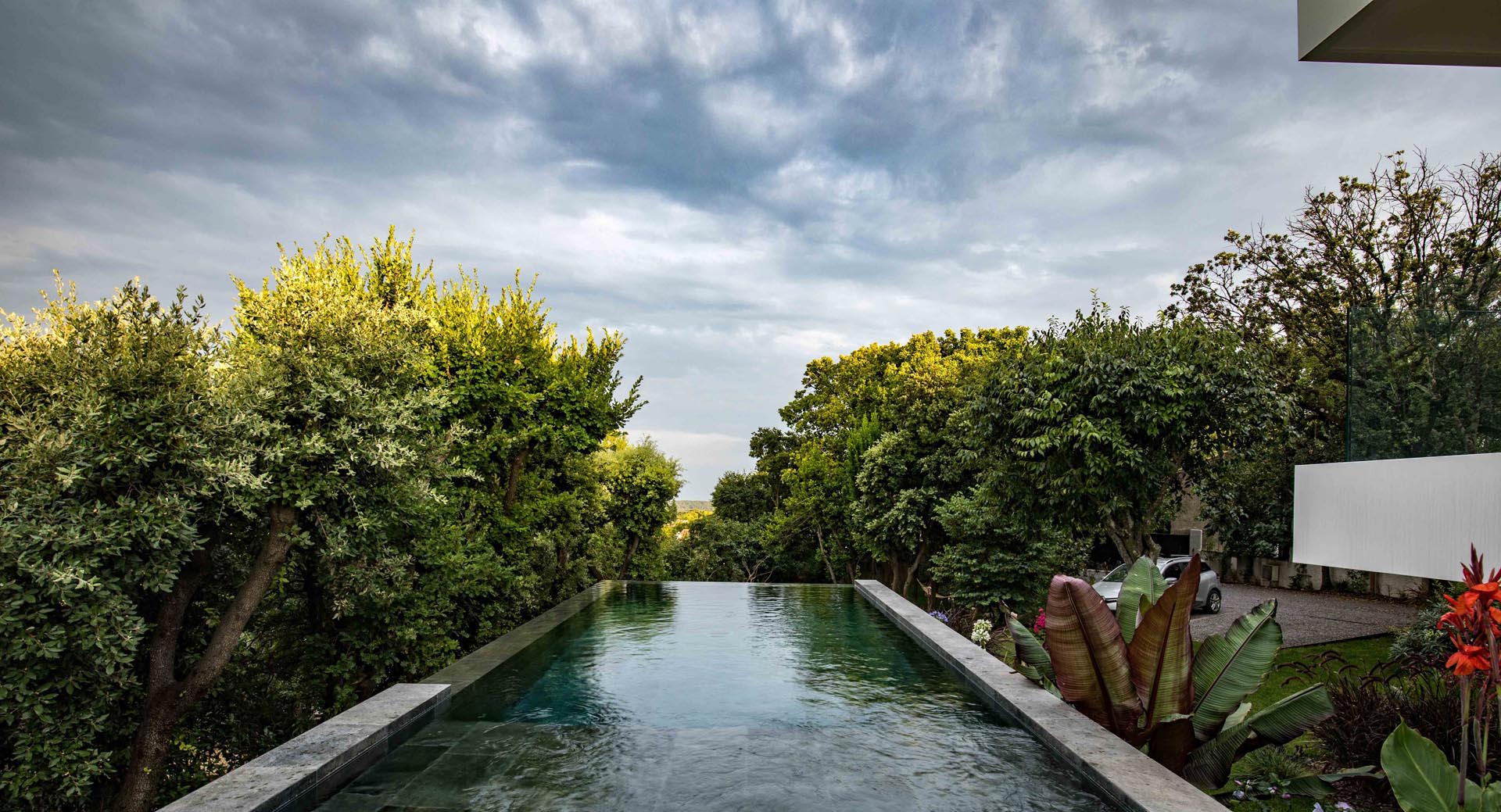 Photography by RBrengues Photographies | Architecture: Brengues Le Pavec architectes – Lead Architects: Julien Brengues, Lionel Le Pavec, and Charlotte Fraisse