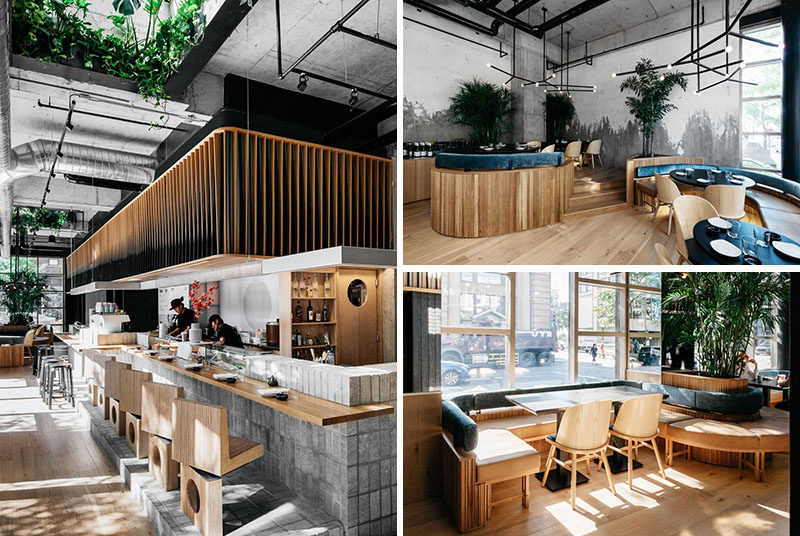 Ménard Dworkind architecture & design have recently completed Ryù, a new Japanese restaurant that have opened their latest location in Montreal's Westmount neighbourhood.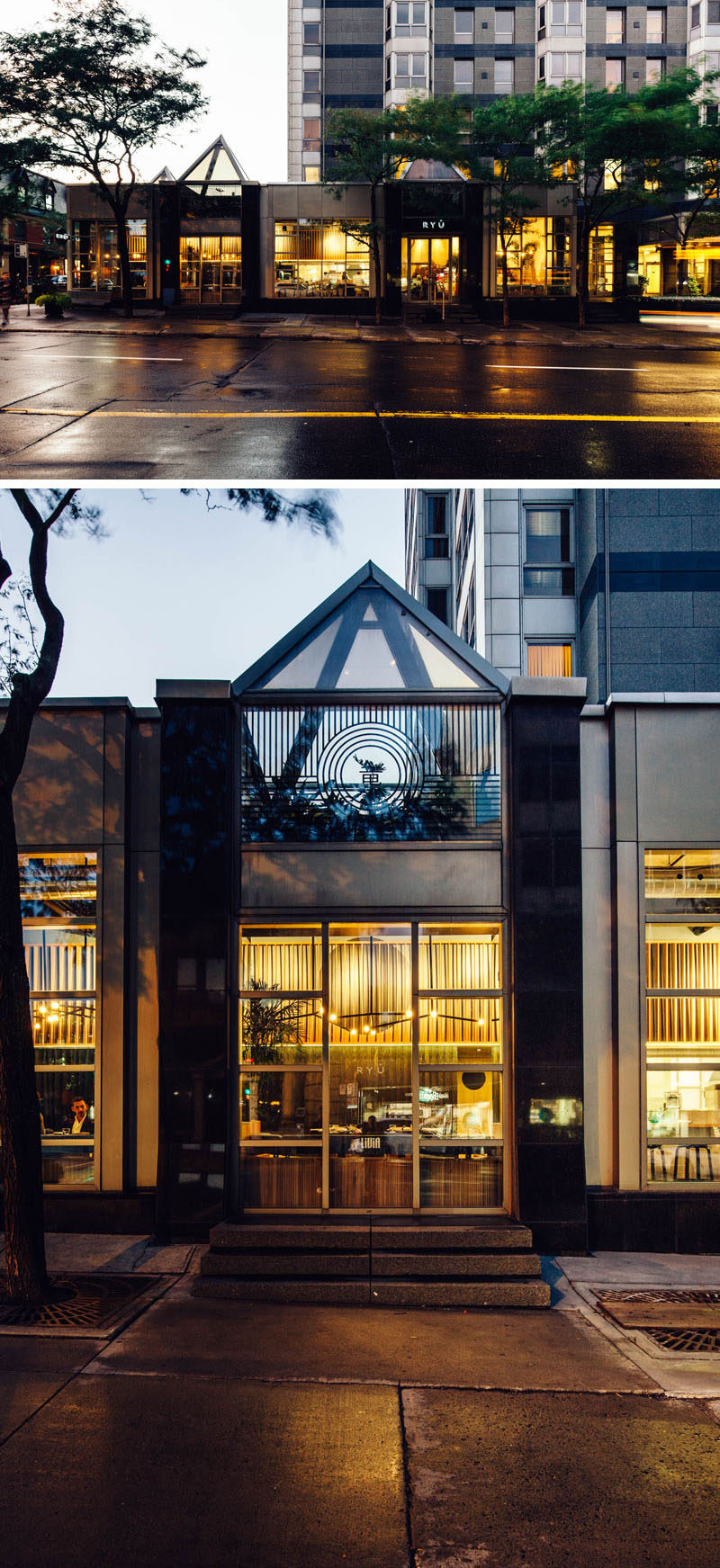 ---
Inside, the designers used a contemporary approach with a Japanese sensibility, prioritizing hand-worked natural materials that would patina with age. The door to the restaurant opens to the sushi bar, that features light and dark wood slats suspended from a long bulkhead that spans the length of the restaurant.
Translucent polycarbonate panels have been used to divide the kitchen from the sushi bar, creating a lantern effect at night and showing hints of the action happening within.
---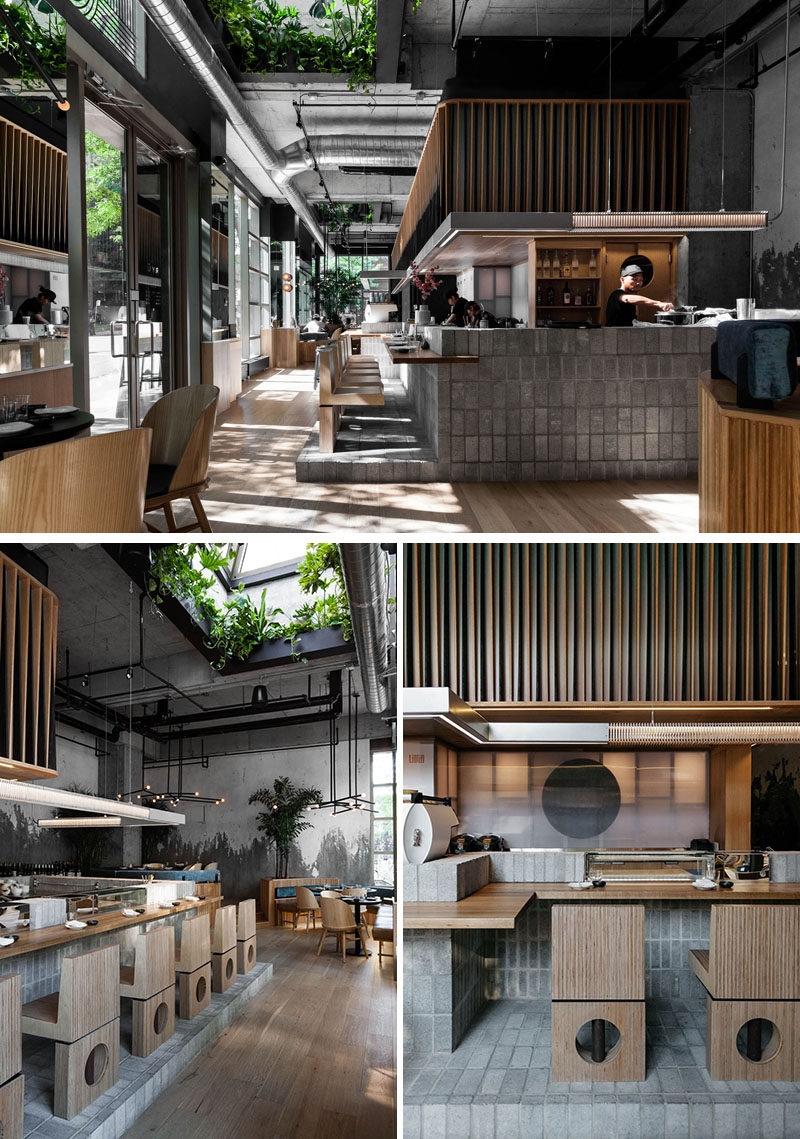 ---
Seating along the front of the restaurant makes use of the natural light from the large windows, while curved banquette seating creates a casual and comfortable environment.
---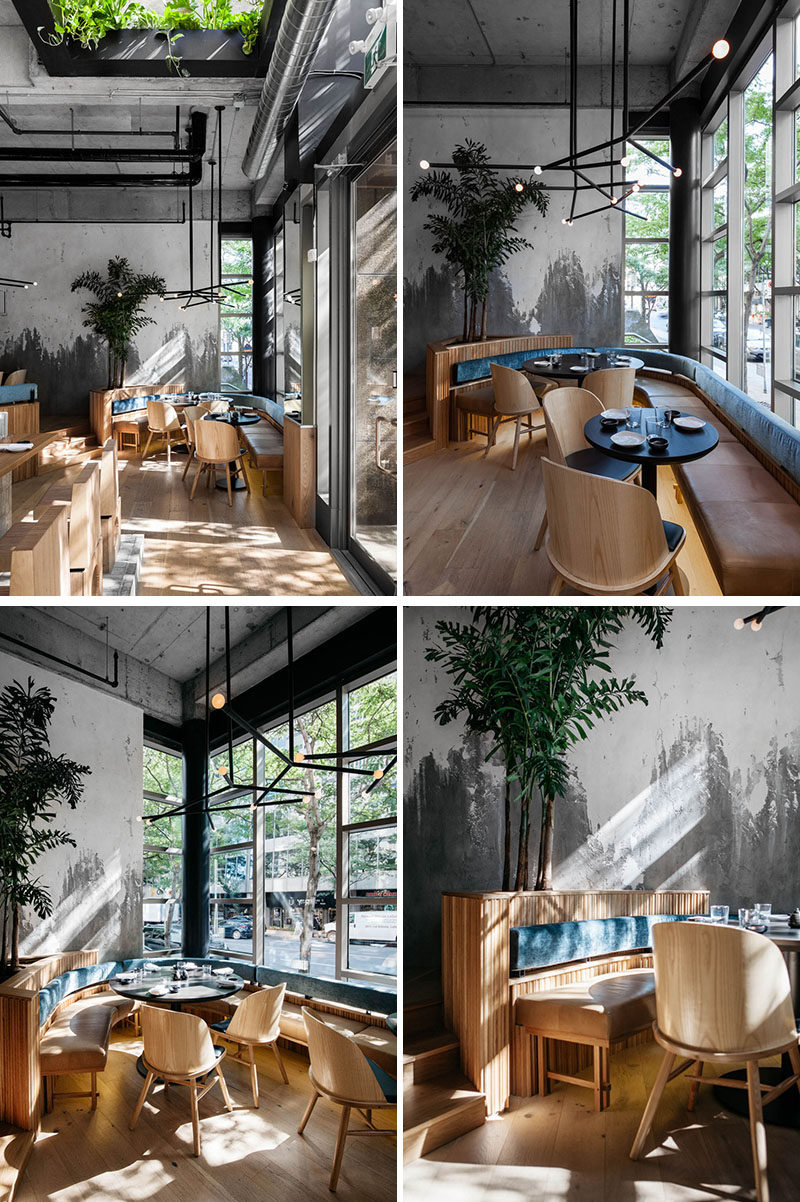 ---
Inspired by the geometry of the Japanese flag, the designers used a the shape of the circle throughout the interior, like in the design of some of the tables and the wood chairs by the sushi bar.
---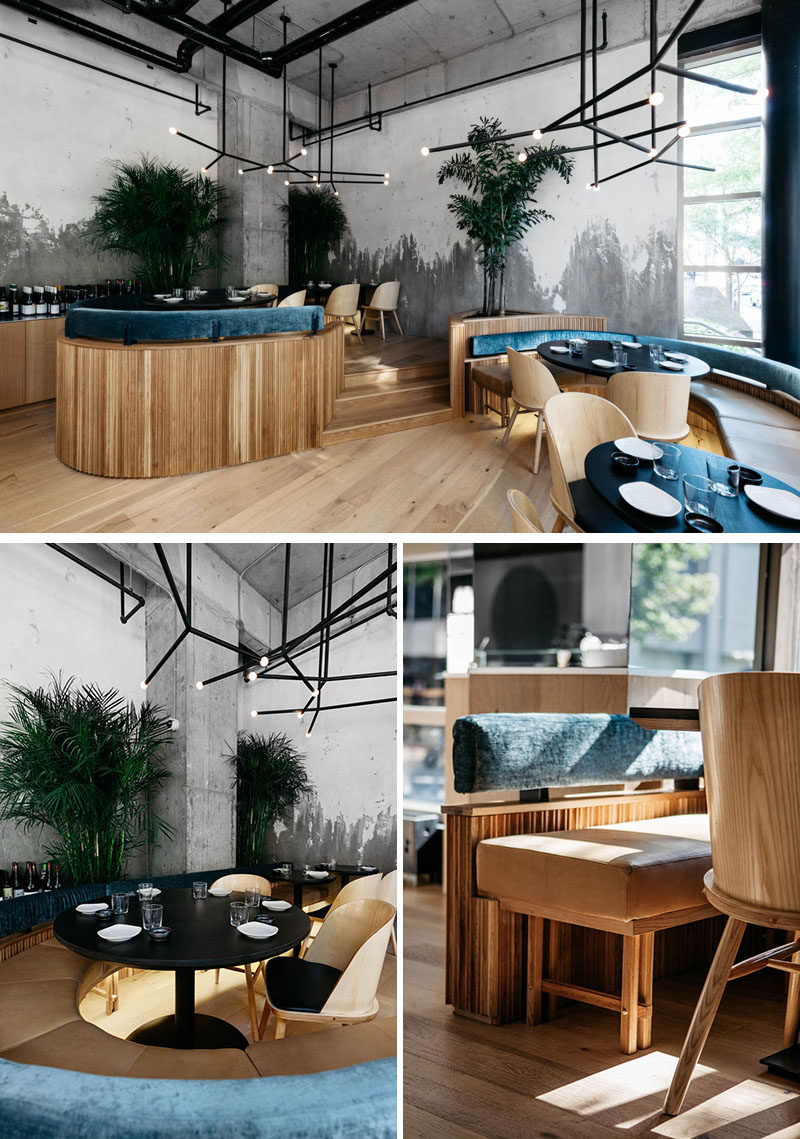 ---
On the other side of the restaurant the curved banquette seating continues and wraps around planters with tall plants that are reflected in the mirror on the wall.
---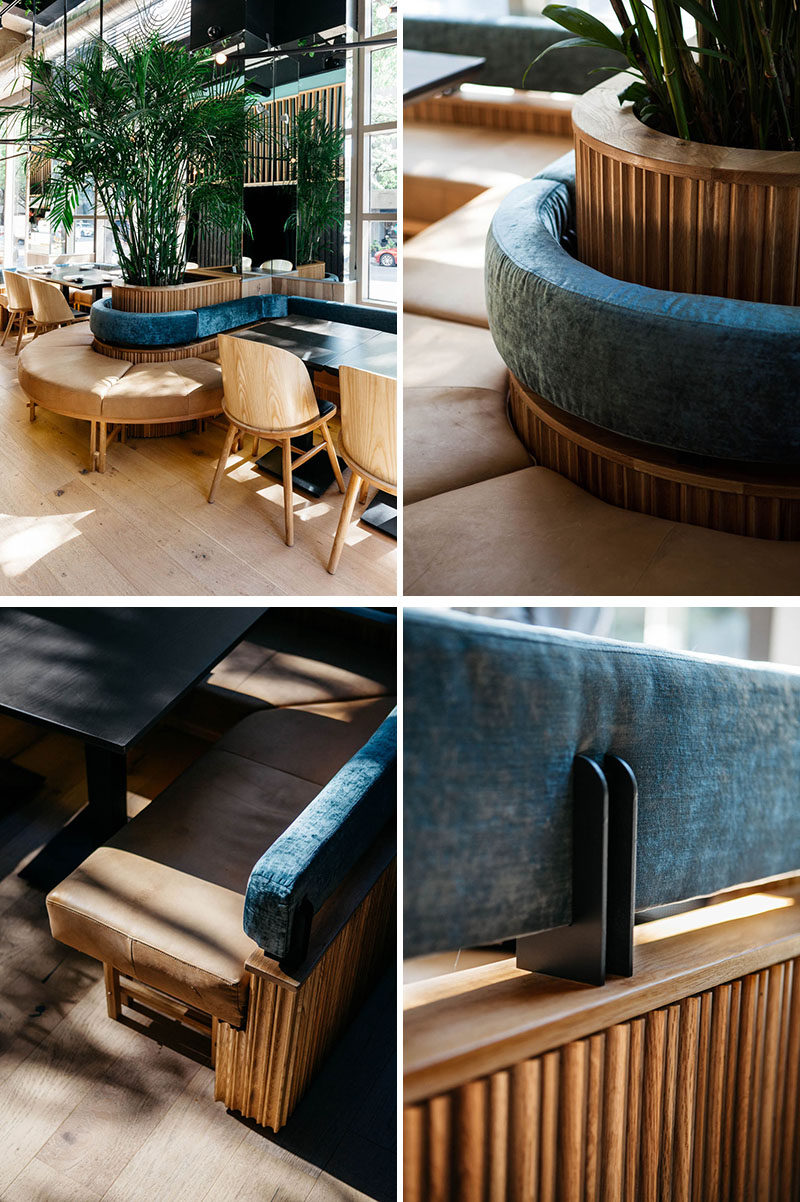 ---
Along the back wall of the bar, the dark and light wood slats on the bar continue along the wall, creating an optical effect that gives movement as you pass through the space.
---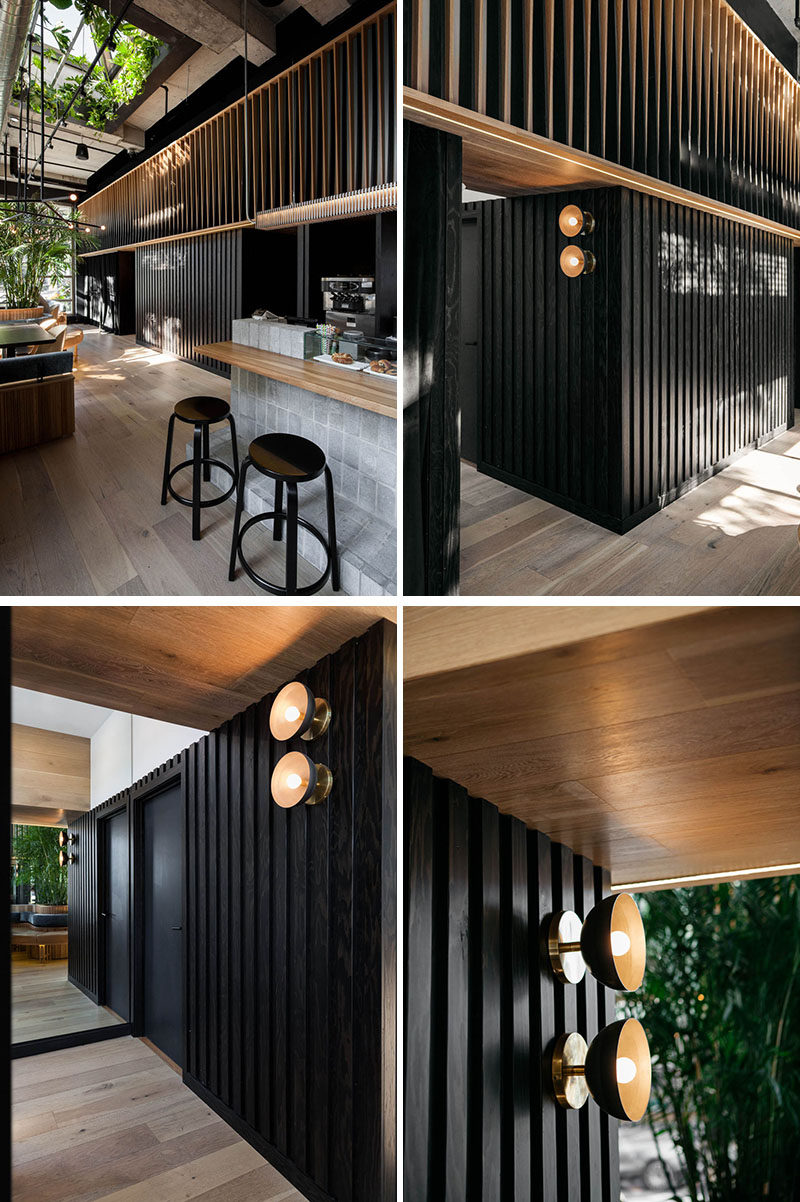 ---
Here's a closer look at a skylight that's located above the entry to the restaurant.
---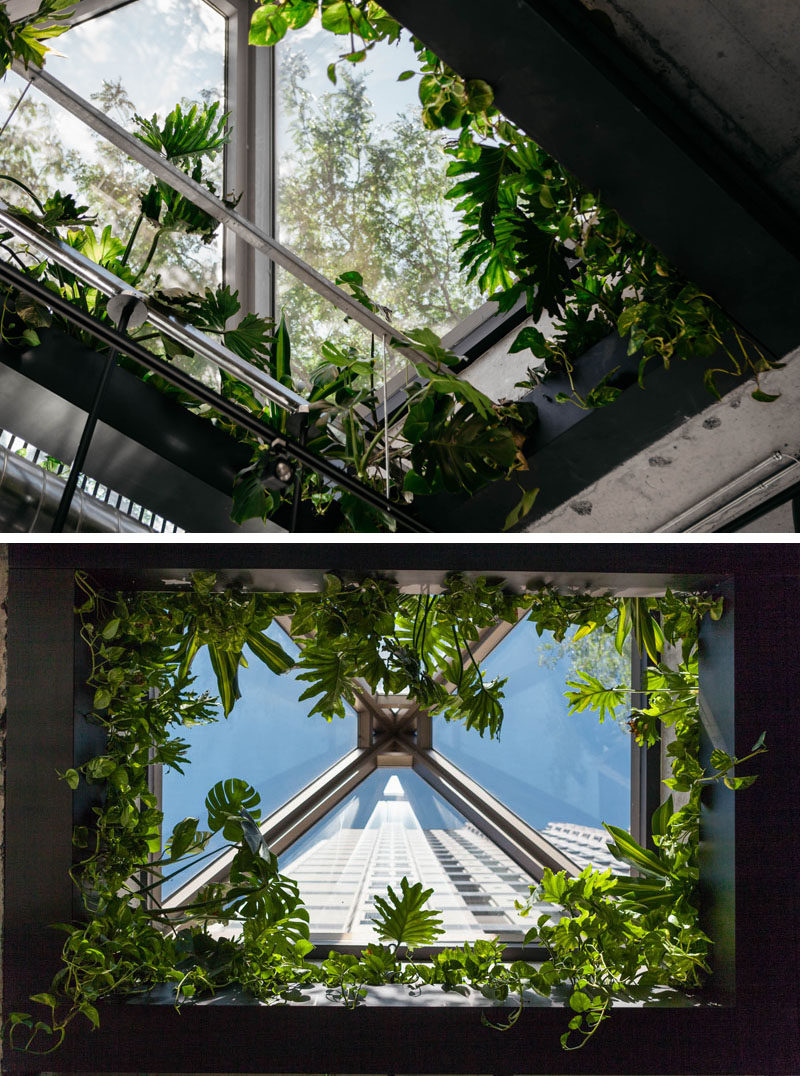 ---
To further understand the layout of the restaurant, here's the floor plan.
---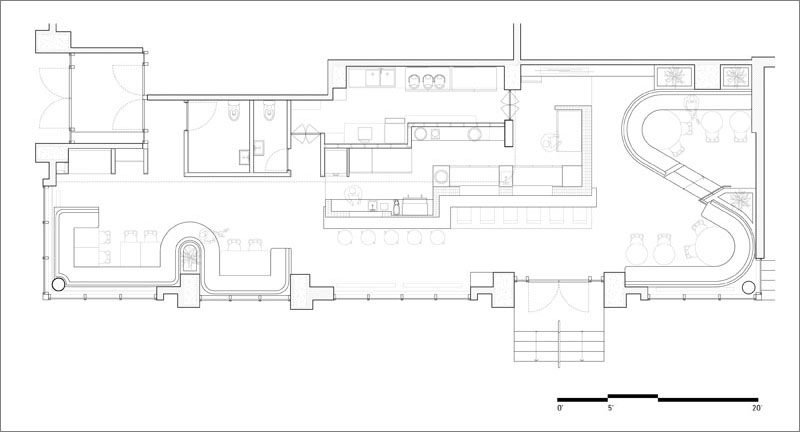 ---