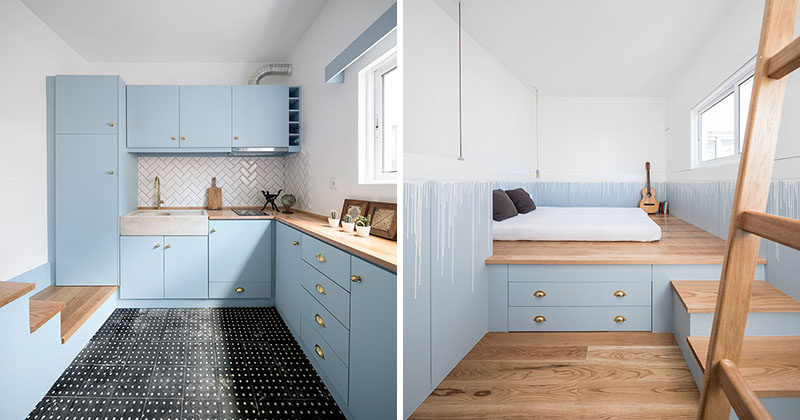 Paulo Moreira Architectures have completed the contemporary renovation of Casa Zaire, a tiny house that's located at the rear of a modernist building in Porto, Portugal.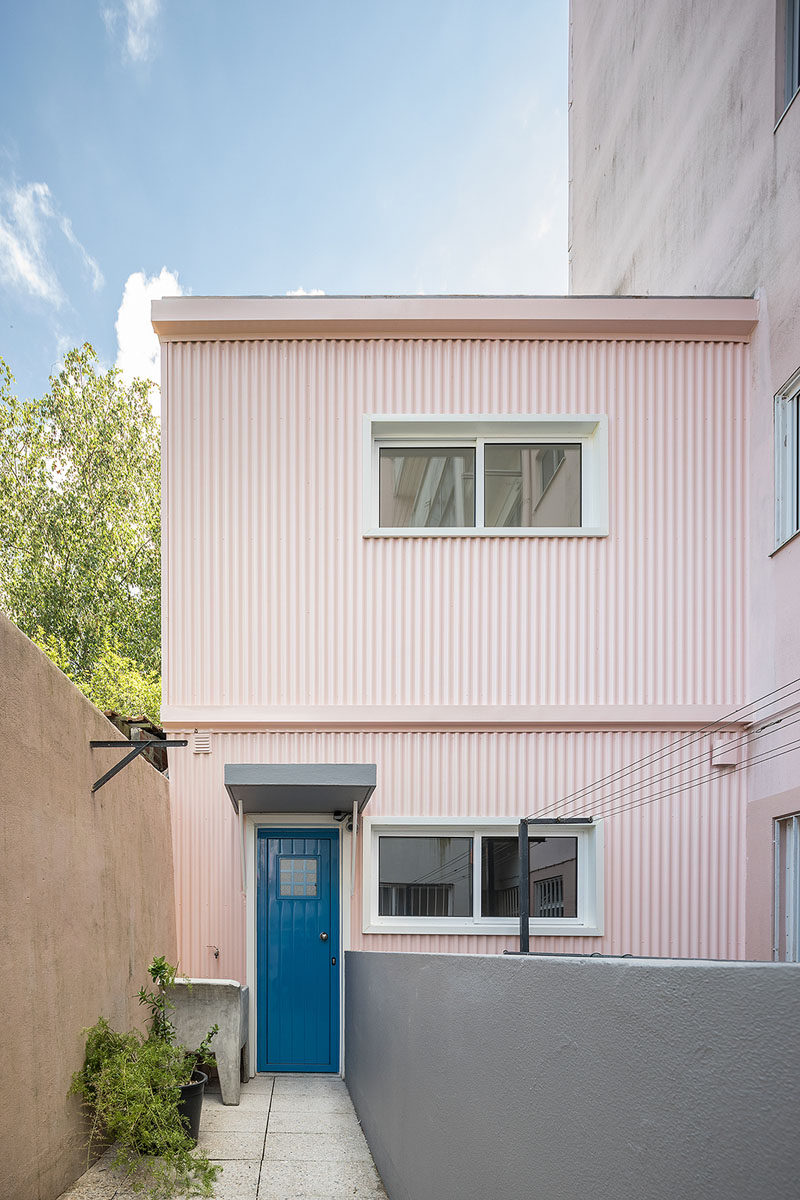 ---
Just inside the front door is the bathroom. A built-in shelf in the shower is surrounded by white subway tiles, while the basin is nestled into the corner.
---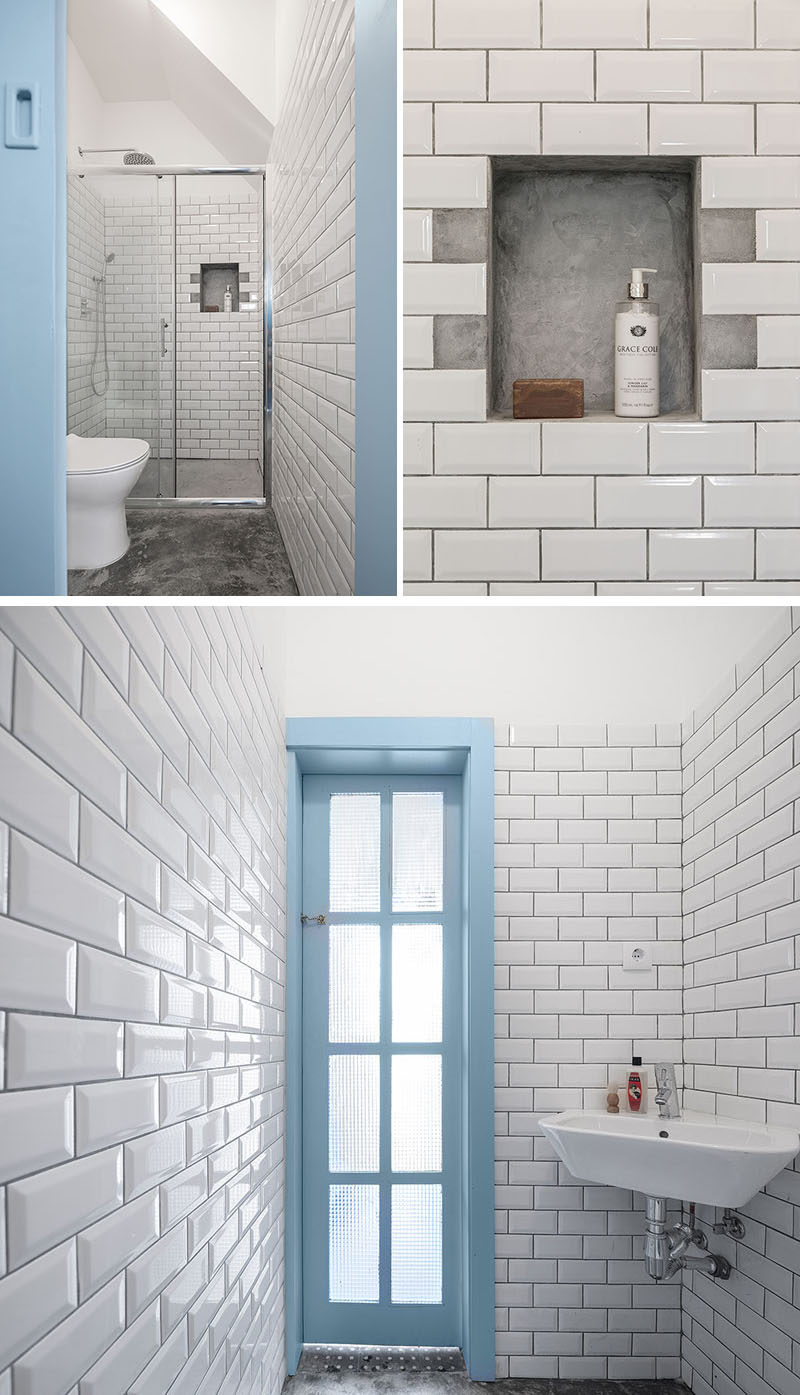 ---
Around the corner from the bathroom door is a small dining area for two, that also partially tucks into an alcove underneath the stairs. The original tiled flooring was kept despite its 'worn' look.
---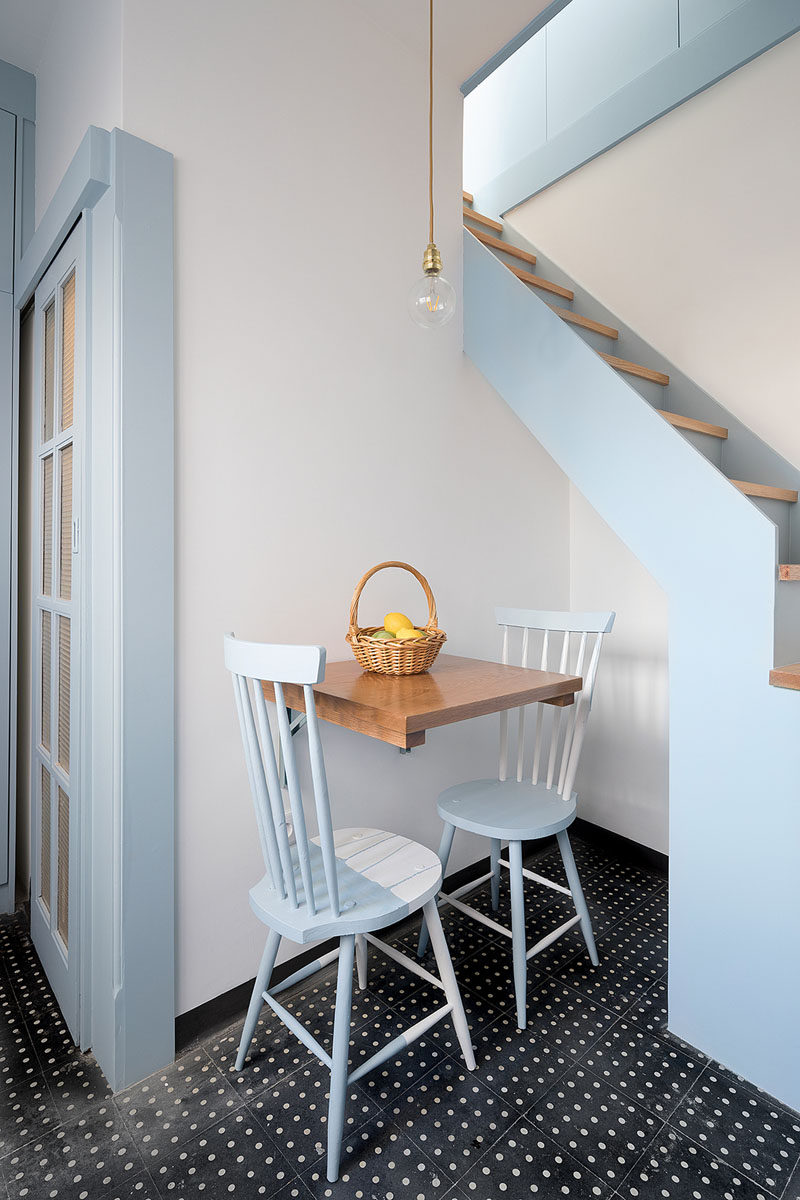 ---
The small dining area opens up to the kitchen, that features powder blue cabinets, a wood countertop, and white subway tiles in a herringbone pattern.
---

---
Simple stairs with wood treads run alongside the wall and lead up to the bedroom.
---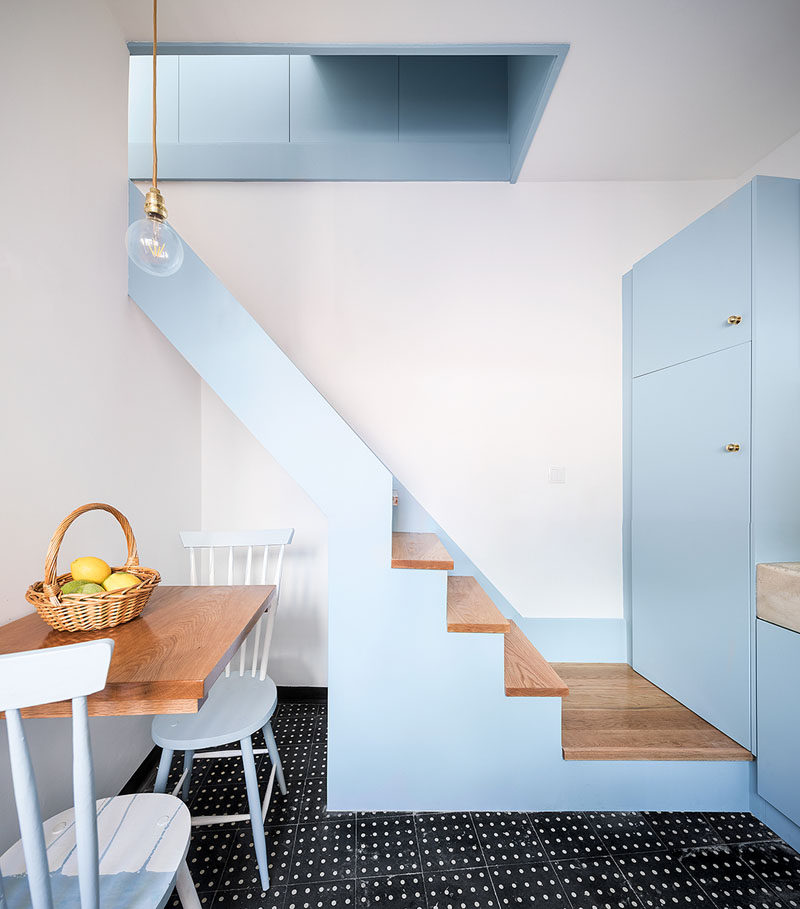 ---
At the top of the stairs, the bedroom has the lower half of the walls painted in the same blue as the kitchen and stairs, however a 'drip' effect has been used to transition between the white upper walls and the blue lower walls.
---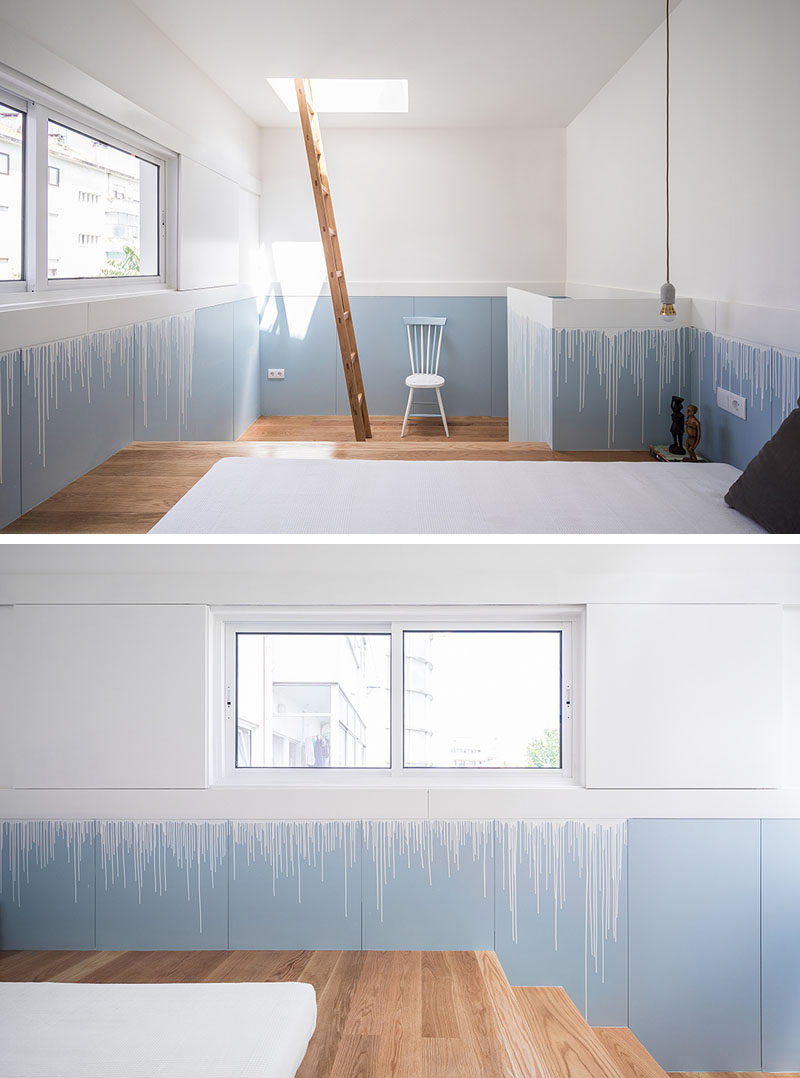 ---
The bed has been raised up onto a custom-designed wood platform, that provides much needed storage in the tiny house.
---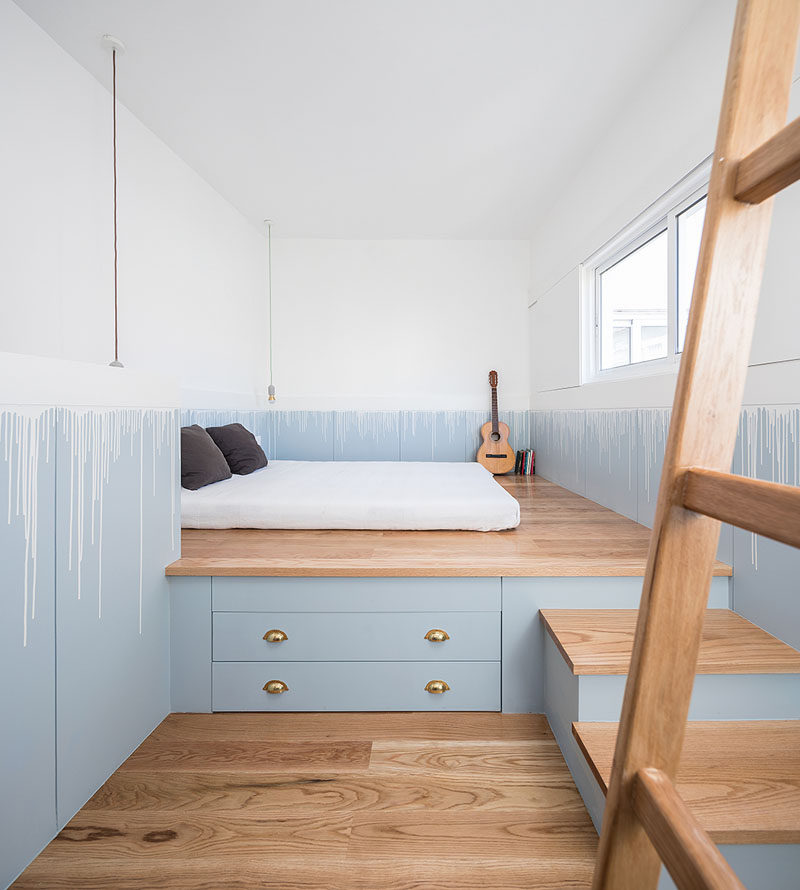 Photography by Ivo Tavares Studio | Architecture firm: Paulo Moreira Architectures | Project Team: Paulo Moreira, Hermínio Santos, Cecilia Tarantino, Andrea Ferro, Elena Borghese, Nora Klinger | Builder: Manuel Sousa Costa
---