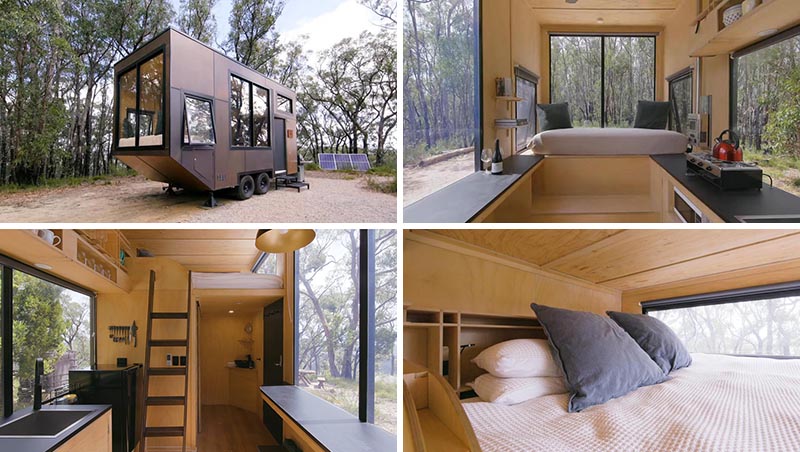 Australian tiny house company CABN has designed Jude, an off-the-grid minimalist tiny house that measures in at just 150 square feet (14sqm).
Designed as a getaway for city dwellers to relax in the wilderness, the tiny home features an exterior of intentionally mismatched stained panels of marine plywood, allowing it to withstand the weather conditions and blend in with the surrounding landscape.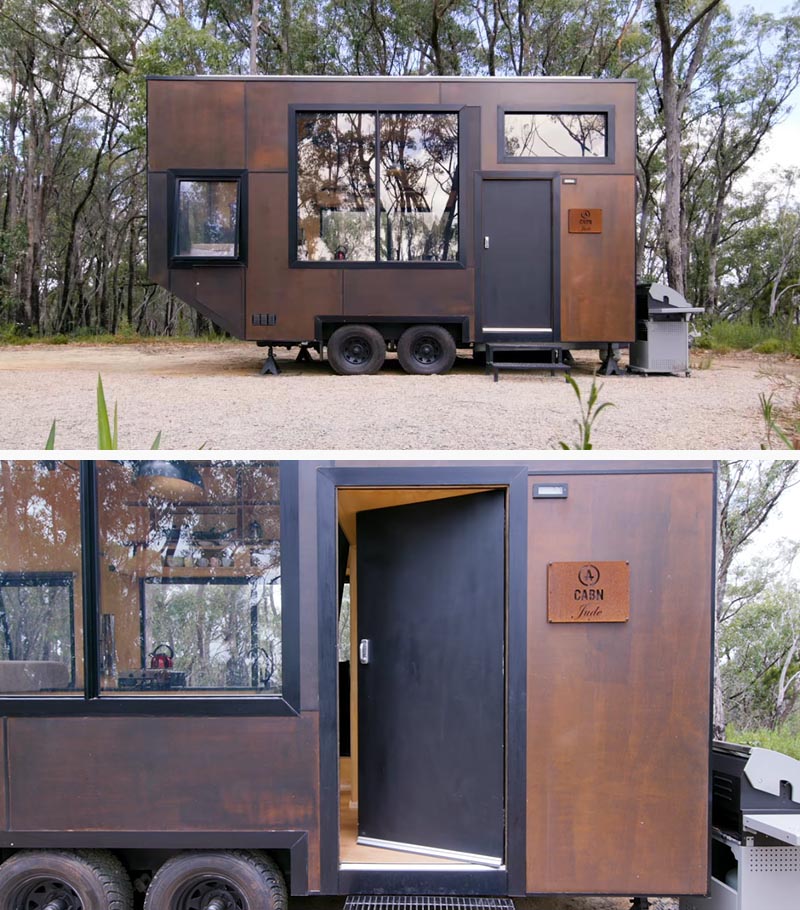 Simple materials like Australian plywood, as well as high ceilings and large windows help to create a feeling of openness and space.
At one end of the tiny house is a day bed that's been elevated to create a sense of separation from the breakfast bar and kitchen.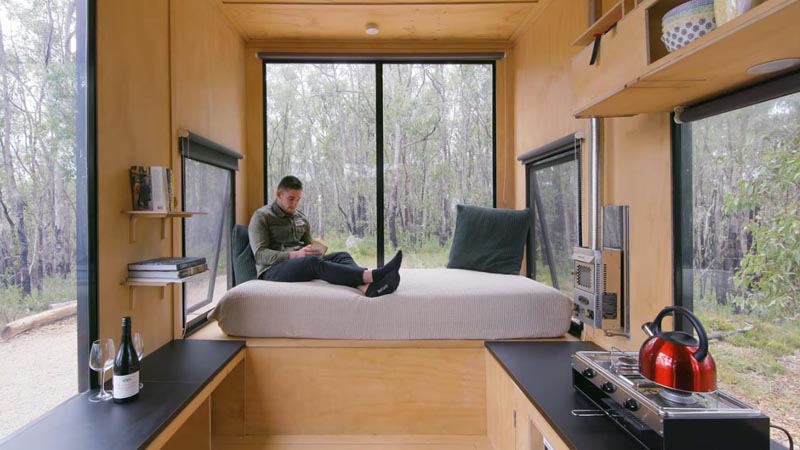 In the kitchen, there's everything you need from a gas stove to a small fridge. Opposite the kitchen is a breakfast bar, whose stools double as stairs to reach the open shelving in the kitchen.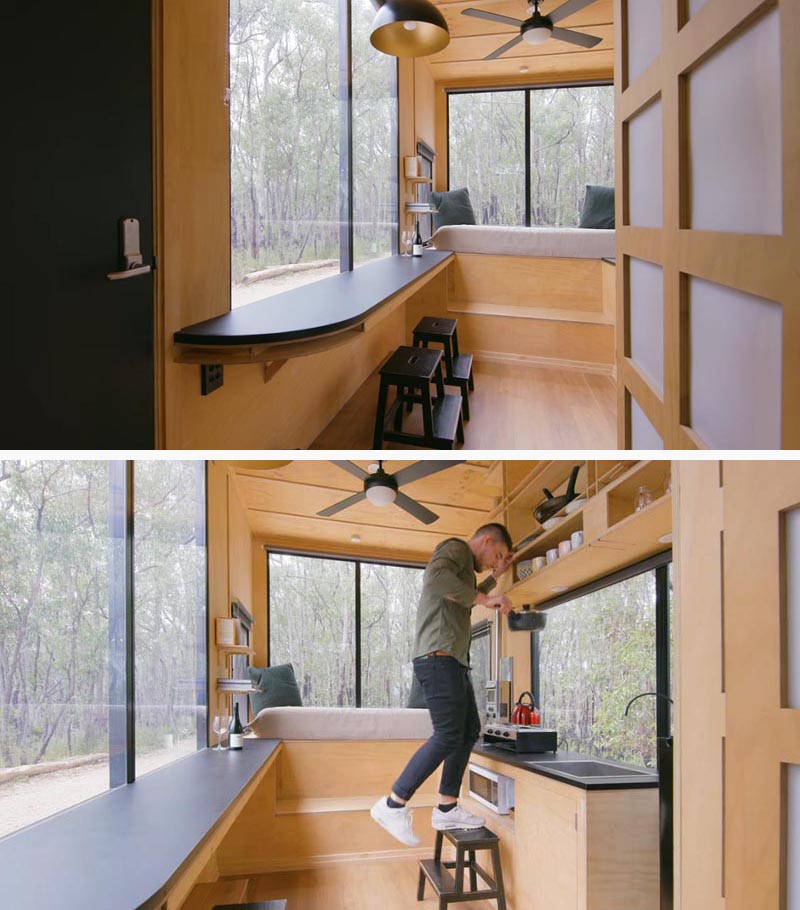 Black accents throughout the tiny home, like switches, window frames, and lighting, create a strong contrast to the light wood interior.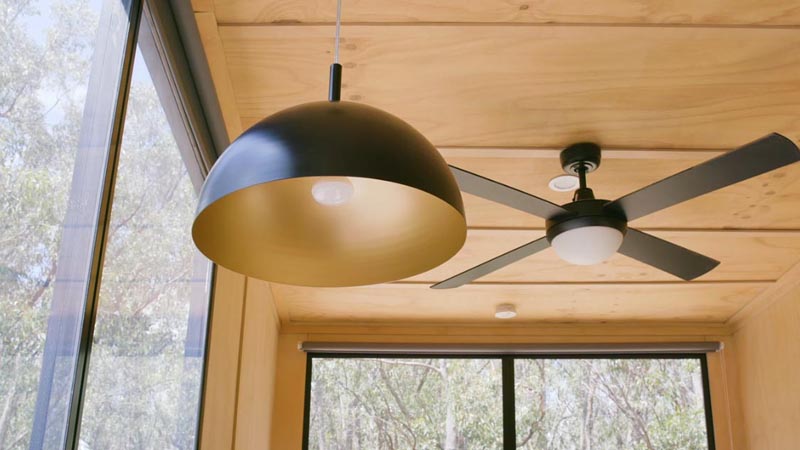 A ladder provides access to the loft that features a king-size bed. Black roller blinds can be closed for privacy when needed.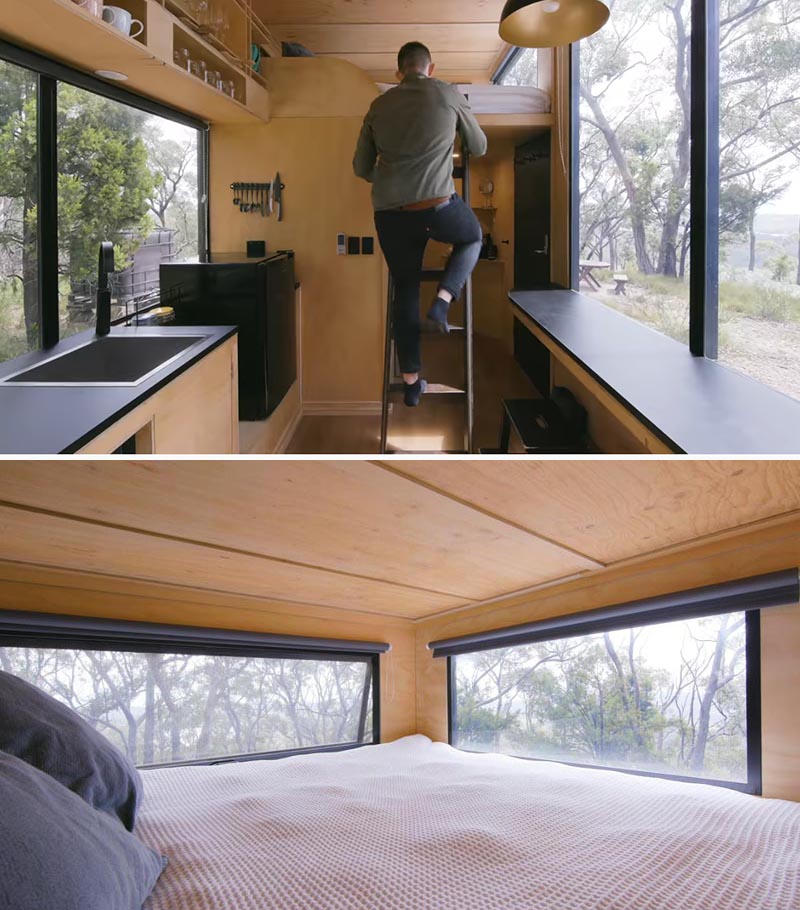 Japanese inspired screen doors hide the bathroom from view and still let light in.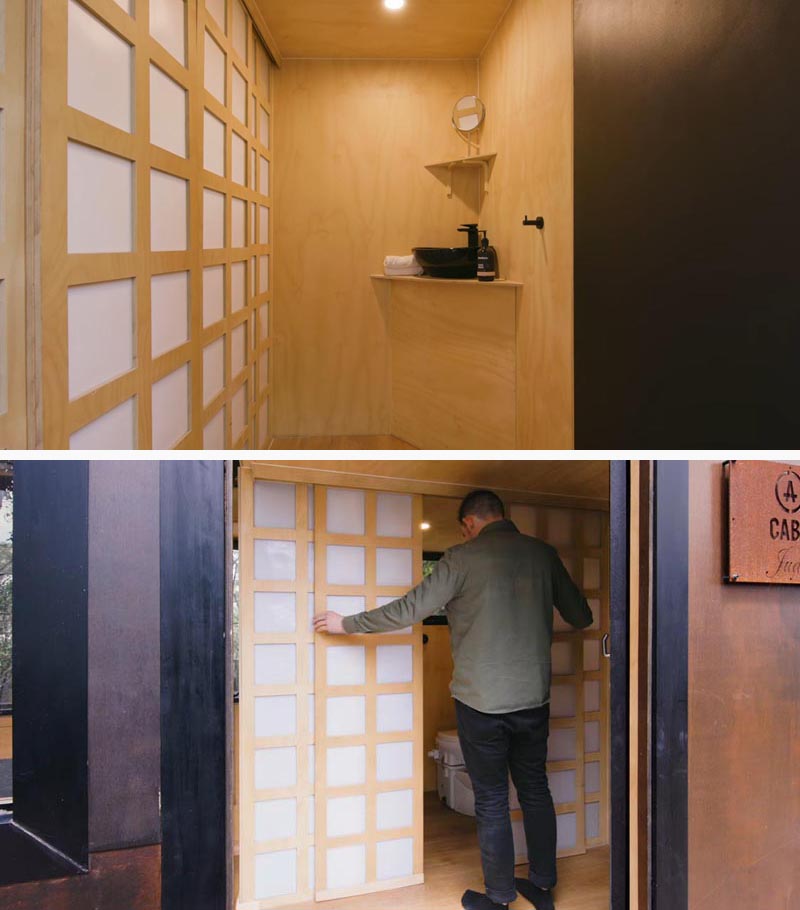 Inside the bathroom, there's a waterproofed wine barrel that acts as a shower tub.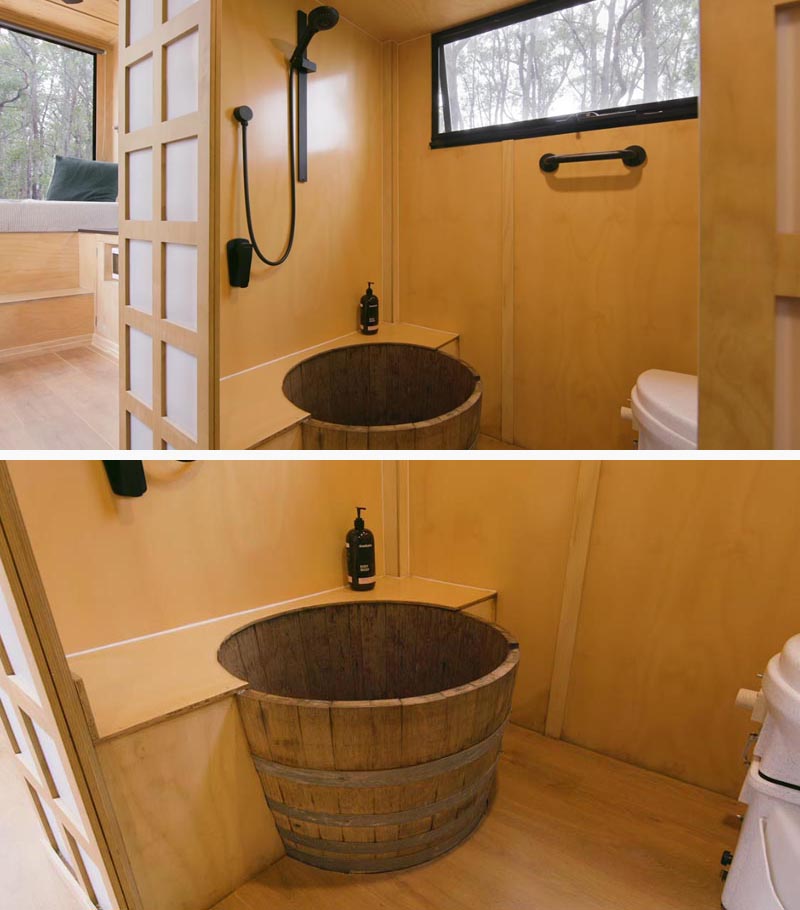 Watch the video below by NEVER TOO SMALL to learn more about this tiny house.