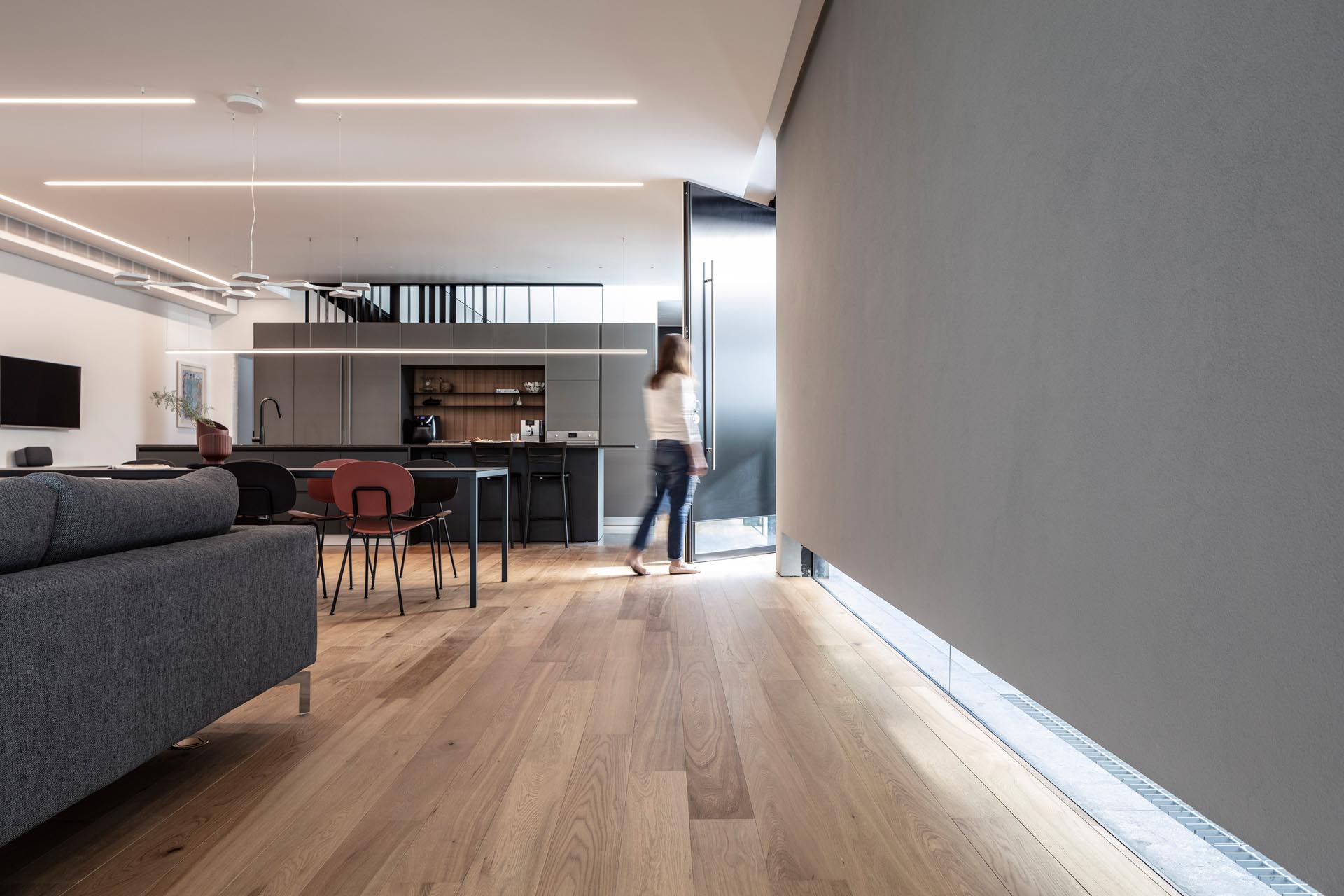 A floor-level low window is a unique way of adding light to an interior without compromising privacy.

Architect Raz Melamed included a low window when he designed this new house in Israel.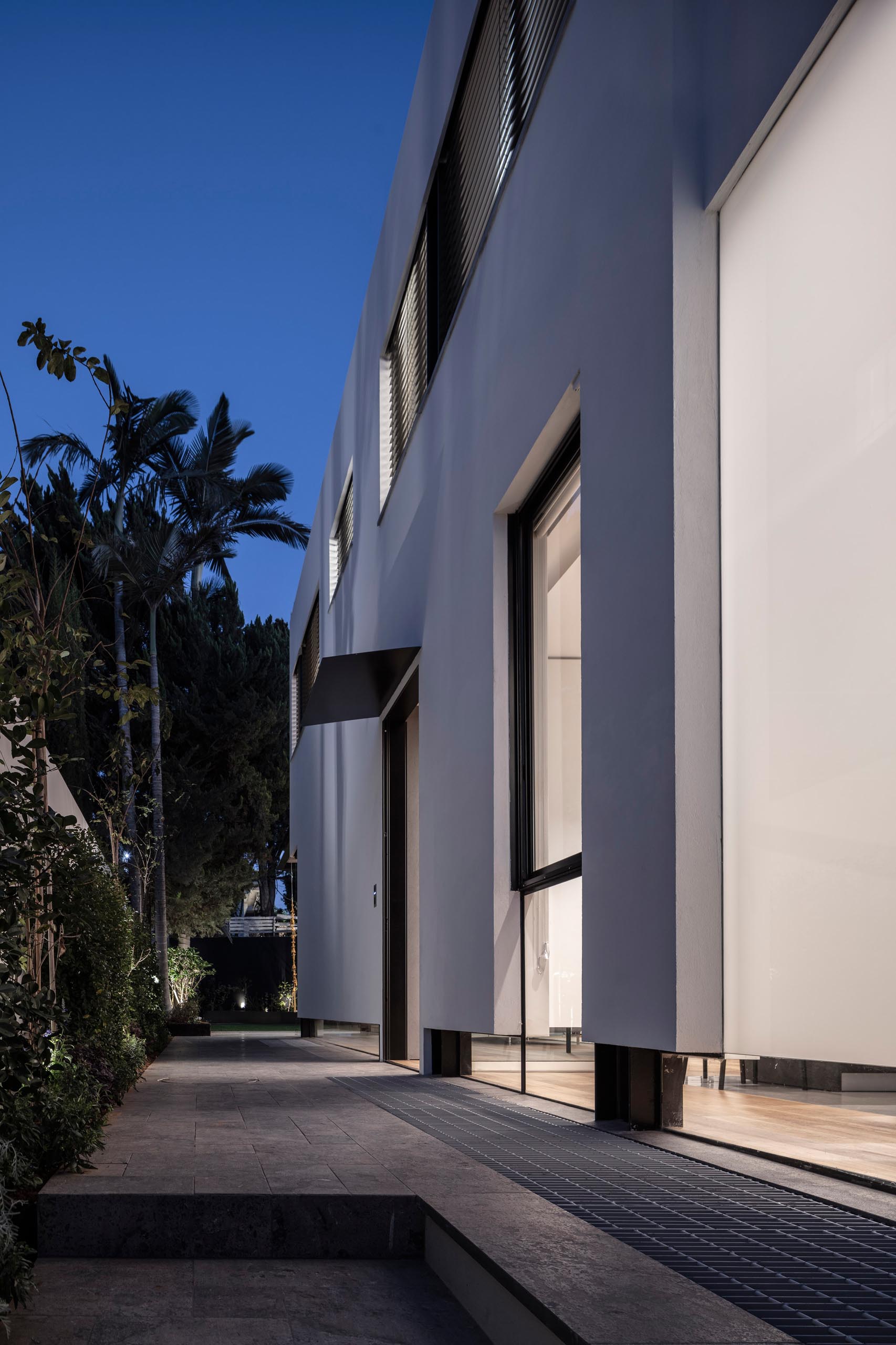 The floor-level low window runs along the front wall of the house and also includes the front door. It creates a floating effect for the house. As there are neighbors on each side of the house, the low wall was added to allow for privacy for the open-plan interior.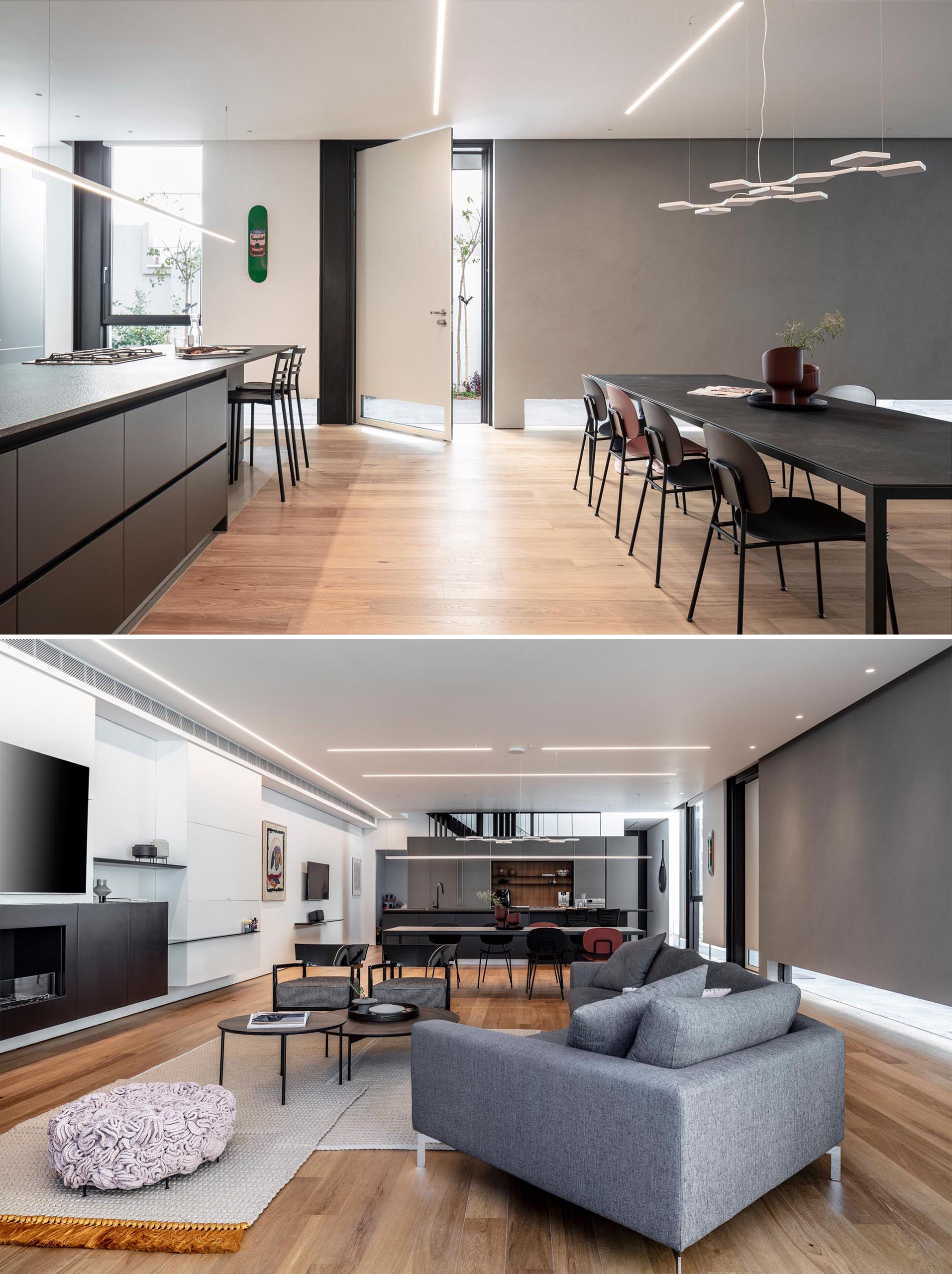 A small amount of natural light is able to pass through to the interior, highlighting the floor, while the low windows also provide a unique view of people's feet as they walk past.