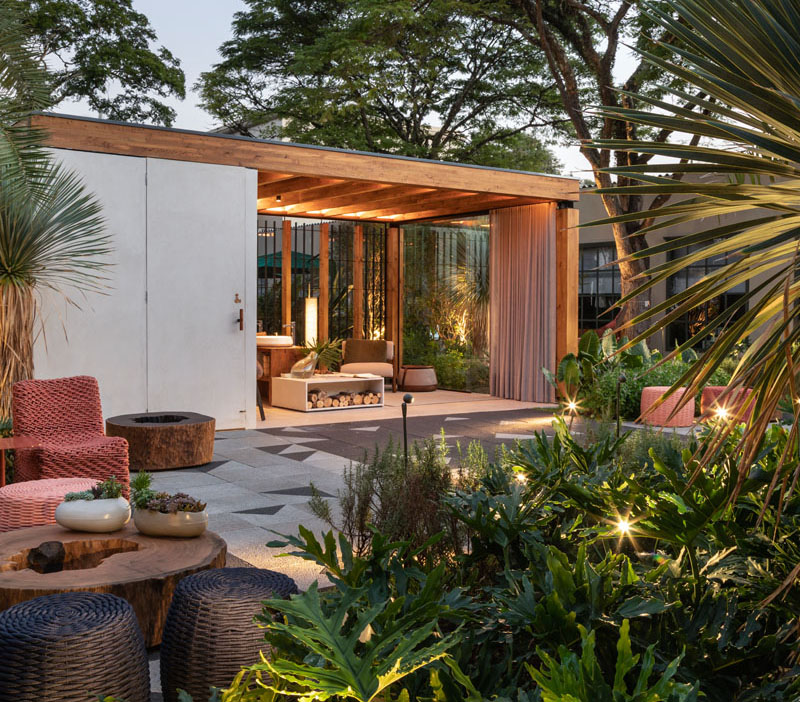 Photography by Evelyn Muller
Invited to take part in the Casacor SP 2019 Exhibition, Lucas Takaoka has designed the Nohara Terrace, an outdoor living area at the Jockey Clube de São Paulo in Brazil.
The main concept of the project was to create a space that is minimal and clean, but also peaceful and relaxing for the visitor. The allotted area is 215 square feet (20sqm²), and includes a wooden structure made from Brazilian pinus, that also features wall coverings and flooring made of concrete, creating a pleasant contrast of warm and cold textures.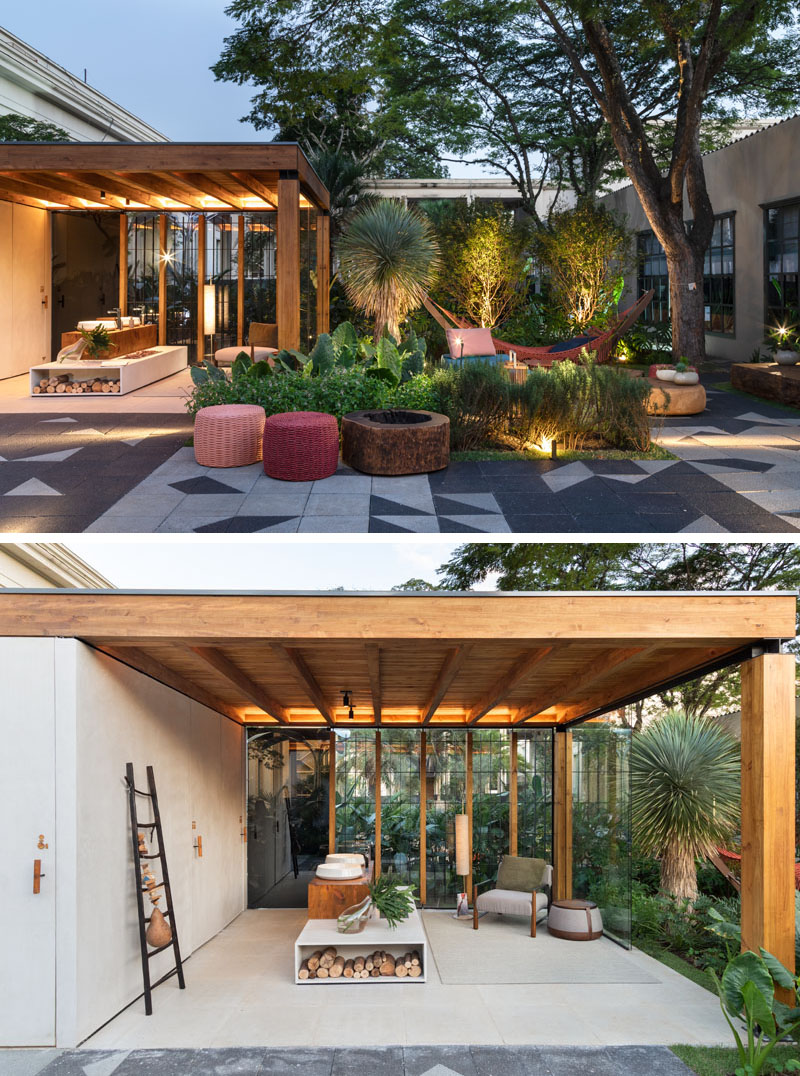 Photography by Evelyn Muller (first photo) and Luca Pucci (second photo)
The terrace is divided into three parts, the toilet area (hidden behind doors), a small waiting lounge, and a counter for washing hands in the middle. The counter also has a built-in fireplace to heat the area, as the exhibition took place in winter.
Lucas Takaoka has also designed all three furniture pieces that came directly from the factories to be shown to the public, and those pieces include an arm-chair (Tati), a side table (Nômade), and a floor-lamp (Nohara).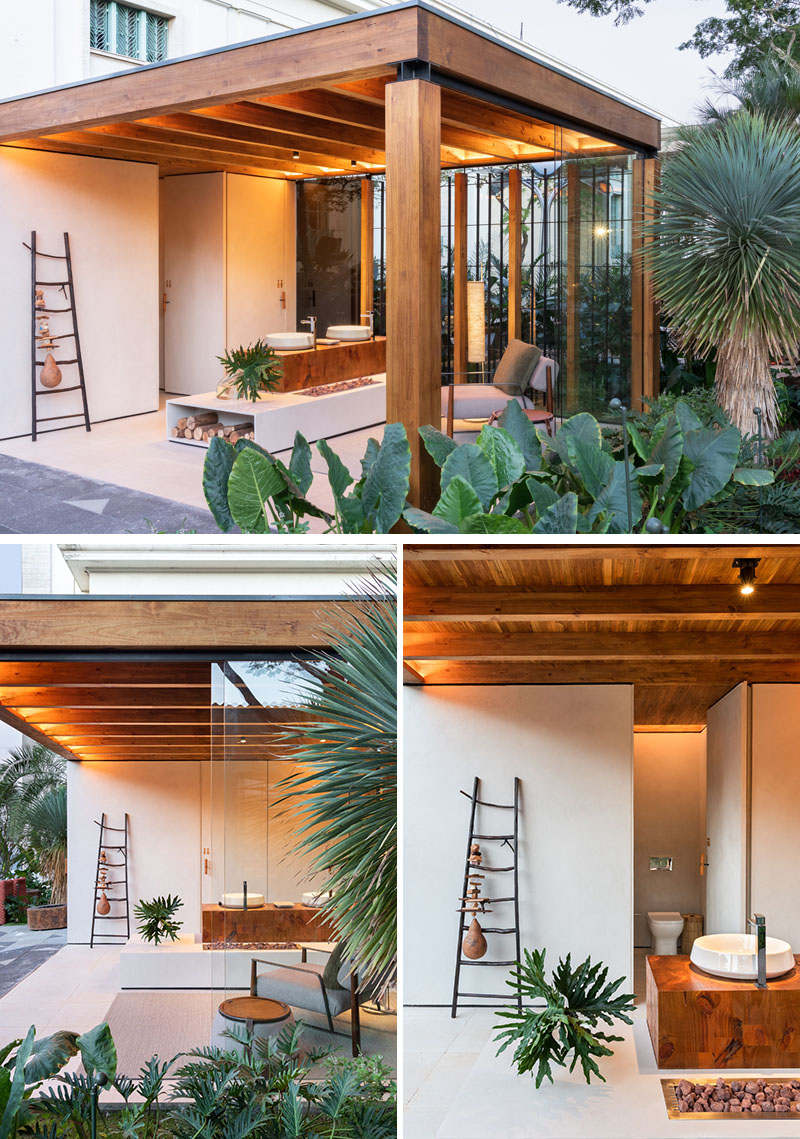 Photos by Luca Pucci | Architecture firm: Lucas Takaoka | Architecture Team: Duda Gonzaga | Construction: Solution | Landscape Design: Cate Poli e João Jadão