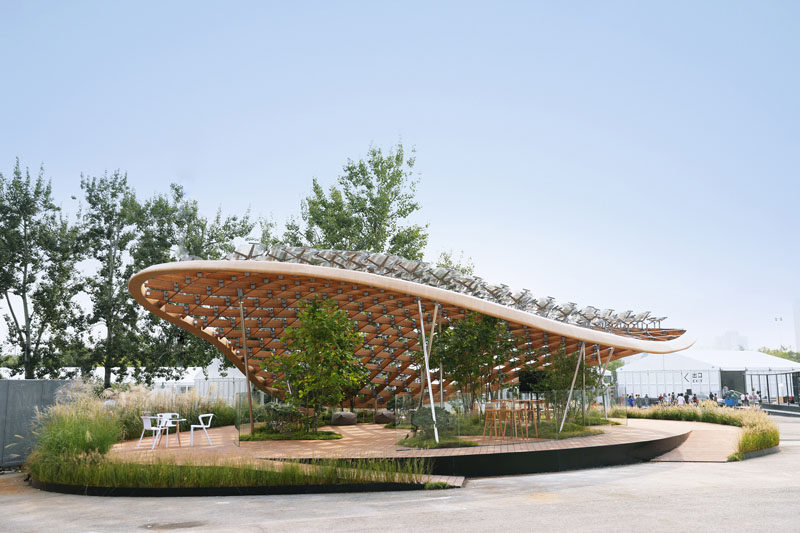 Photography by Zhao Chunhui
MAD Architects in partnership with Hanergy, have created "Living Garden", a pavilion that breaks down the boundaries between interior and exterior, giving inhabitants the feeling that they're living in nature.
Designed for the 2018 China House Vision Exhibition, the pavilion features a curved, floating roof that slopes downwards.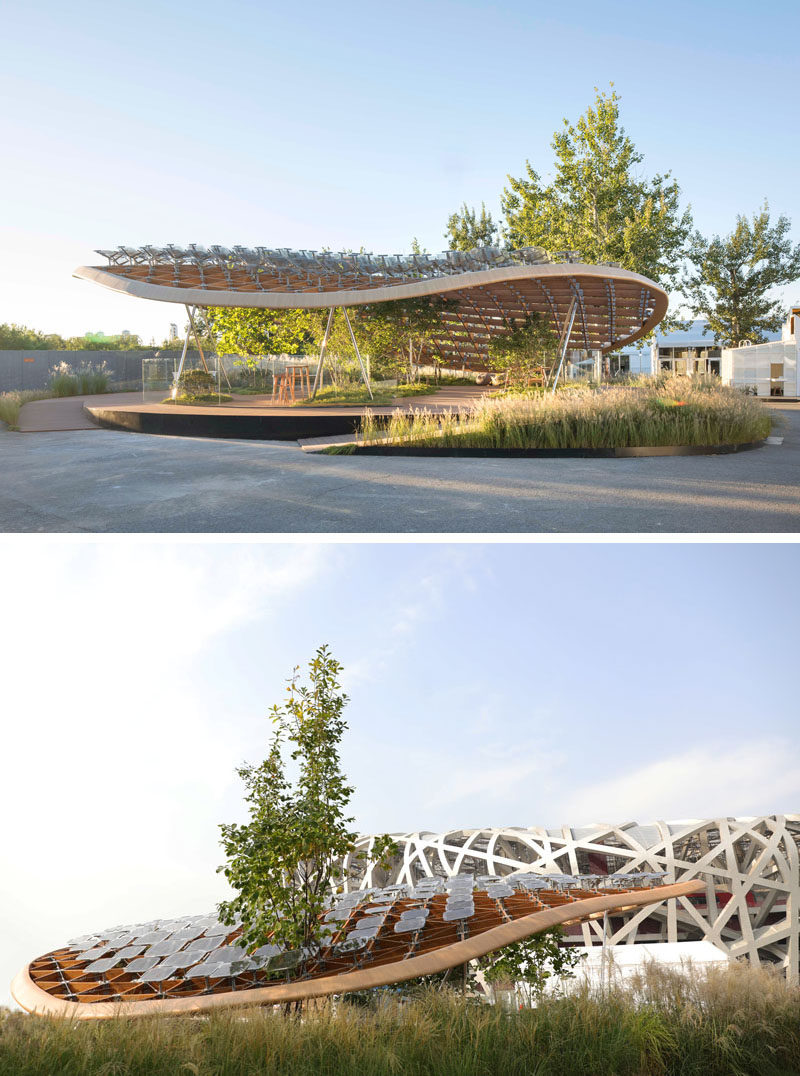 Top photo by Tian Fangfang | bottom photo by Zhao Chunhui
---
Hanergy solar panels have been place on the roof of the pavilion, with the angle of each one allowing it to harnesses the maximum amounts of sunlight to provide power throughout the home. Collectively, they generate enough electric energy to power the daily consumption of a family of three.
---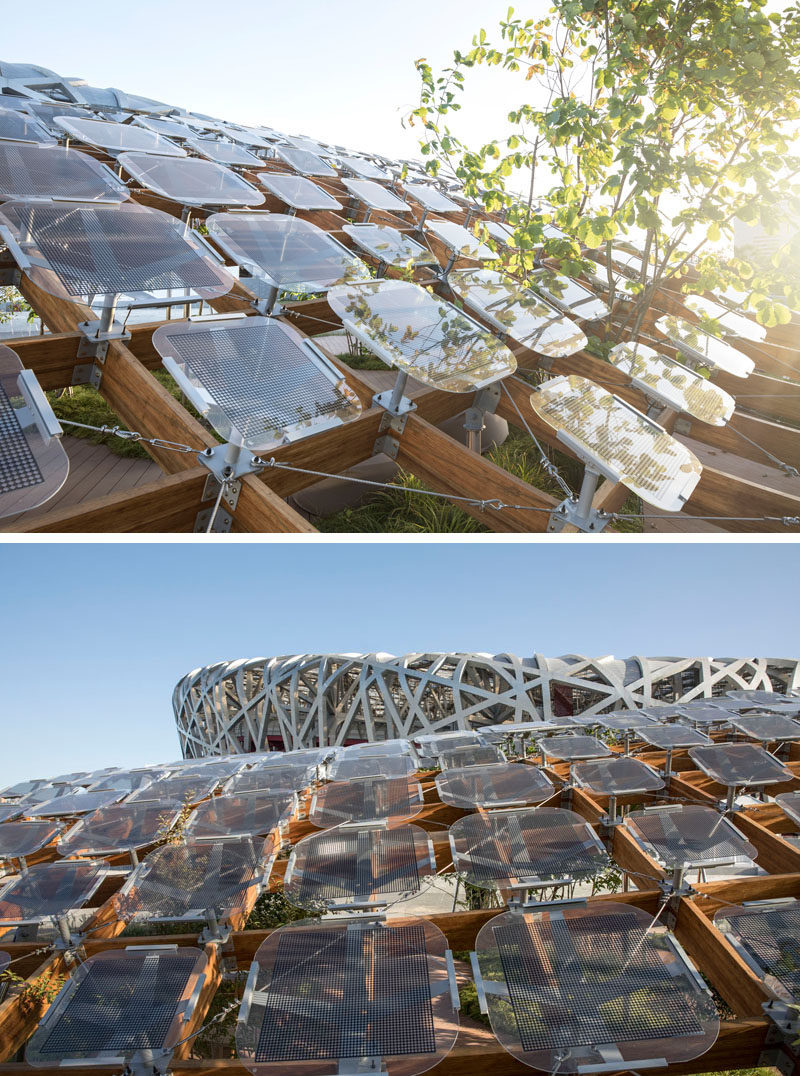 Photography by Tian Fangfang
---
The solar panels are affixed to a grid-like wood roof that's layered with translucent, waterproof glass, that protects the 'interior' from the rain, and at the same time, provides natural ventilation, and allows sunlight to flood inside.
---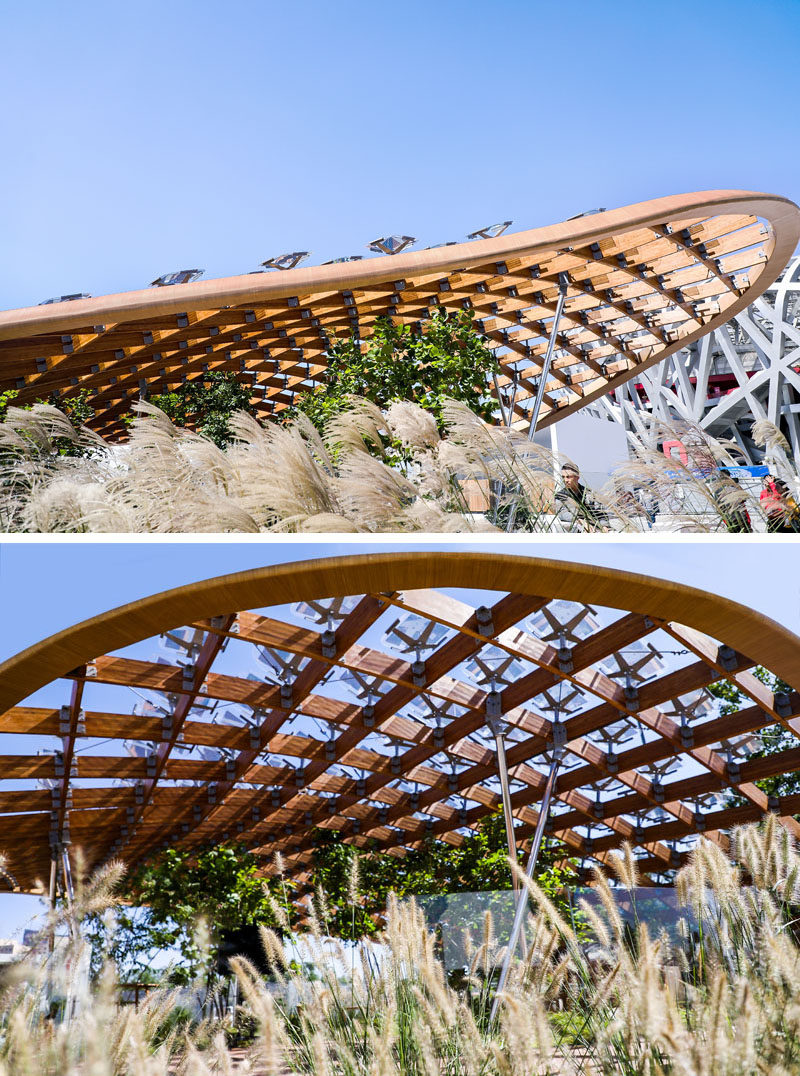 Photography by Zhao Chunhui
---
Within the pavilion, there are various seating areas, while the use of small 'green islands' with trees and grasses, bring a natural element inside.
---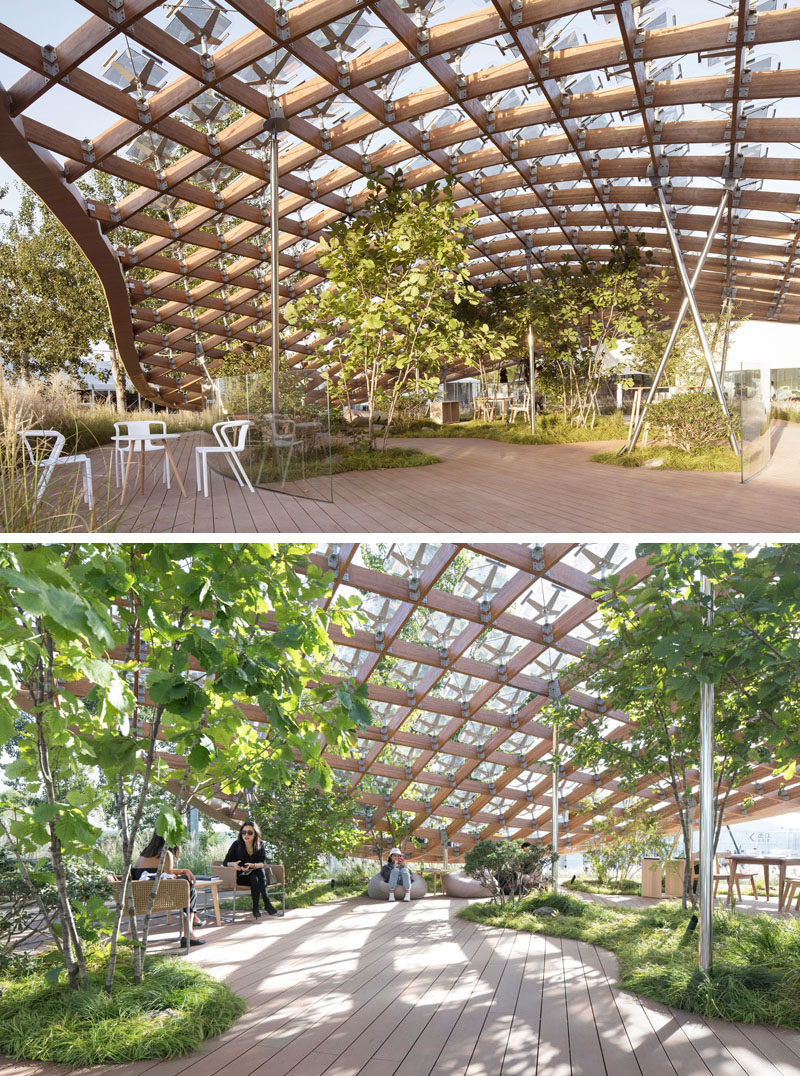 Photography by Tian Fangfang
---
Here's a diagram showing the different layers of the pavilion, and if you're interested in seeing it in person, the China House Vision exhibition is located adjacent to the Bird's Nest (inside Beijing's Olympic Park in China) until November 6th, 2018.
---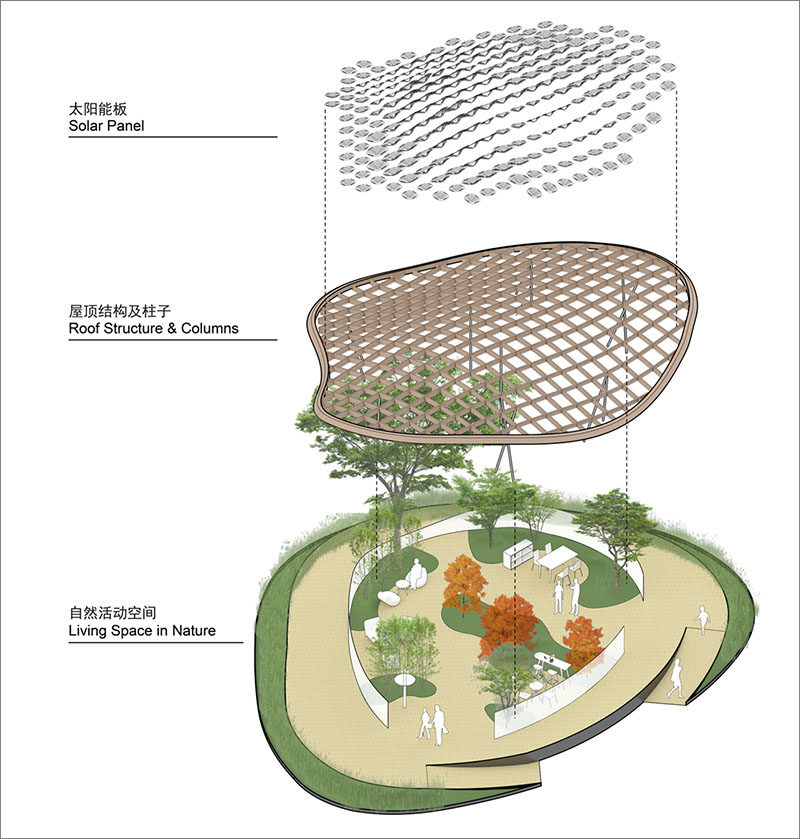 Chief Architects: MAD Architects | Principal Partners: Ma Yansong, Yosuke Hayano, Dang Qun | Design Team: Xiao Ying, Yang XueBin, Kazushi Miyamoto, Yu Qiang, Chen Luman | Collaborator: Hanergy Thin Film Power Group Limited | Executive Architects: CCDI (Shenzhen) Co., Ltd. | Facade Consultant: RFR Asia | Structure: Hongya Bamboo Era Co., Ltd. | Bamboo-steel connectors and Solar Bracket: Beijing Haihuihang Decoration Engineering Co., Ltd. | Landscaping: Original Ecology Landscape Co., Ltd. | Flooring: Beijing Tianzhuo Trading Co., Ltd. | Glass Curtain Wall: Beijing Xinyecheng Curtain Wall Engineering Co., Ltd. | Decorative Beam: Beijing Songzhuang Hongda Sculpture Art Co., Ltd.
---