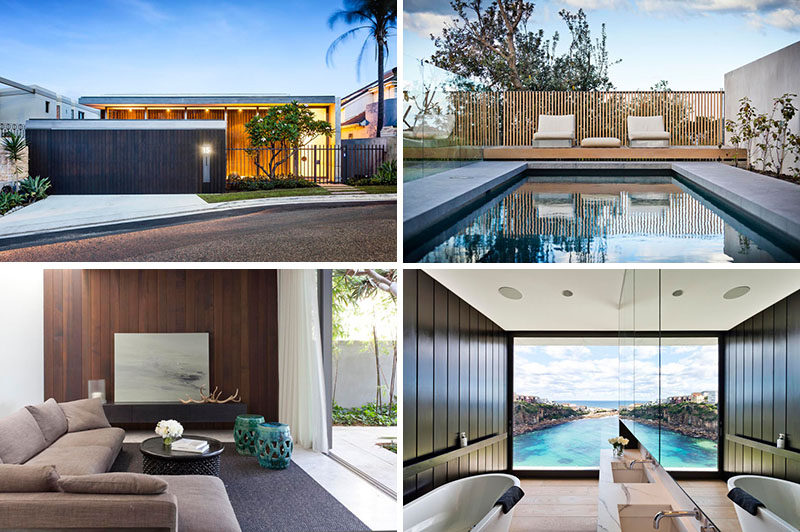 Madeleine Blanchfield Architects have designed a home in Sydney, Australia, for a young family that wanted this house to become their forever home.
From the street you're unable to tell, but the house is positioned on a steep east facing site, with three-storeys and views of Gordon's Bay.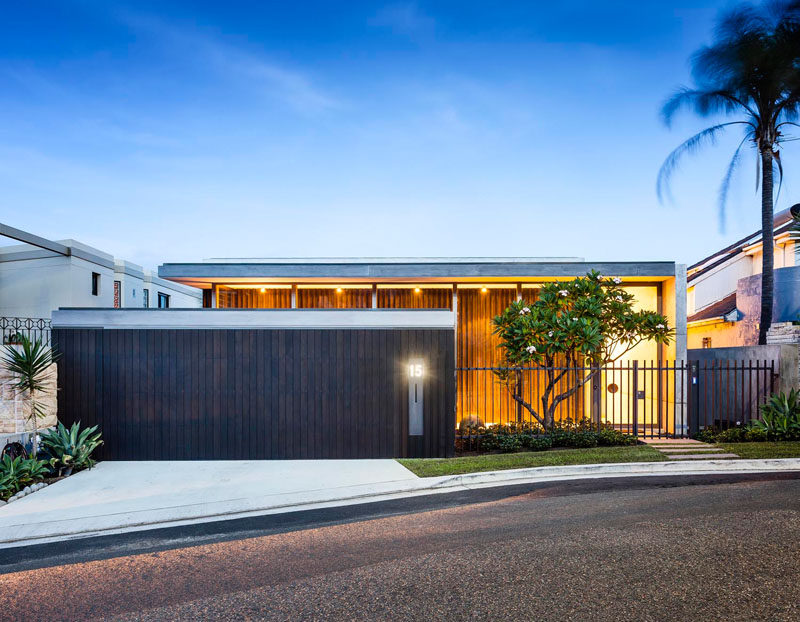 ---
The house has sections of the home covered in large, custom designed timber pivoting screens that allow the home owners to manage sunlight and privacy.
---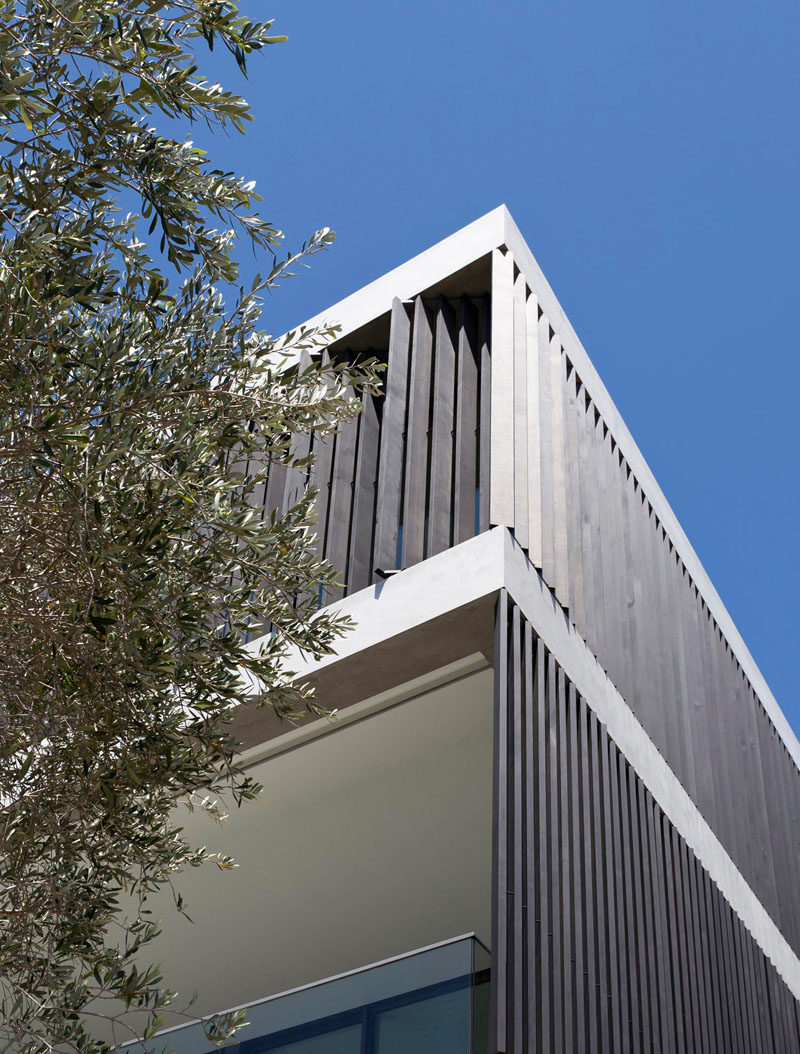 ---
A large glass front door with oversized handle welcomes you to the home.
---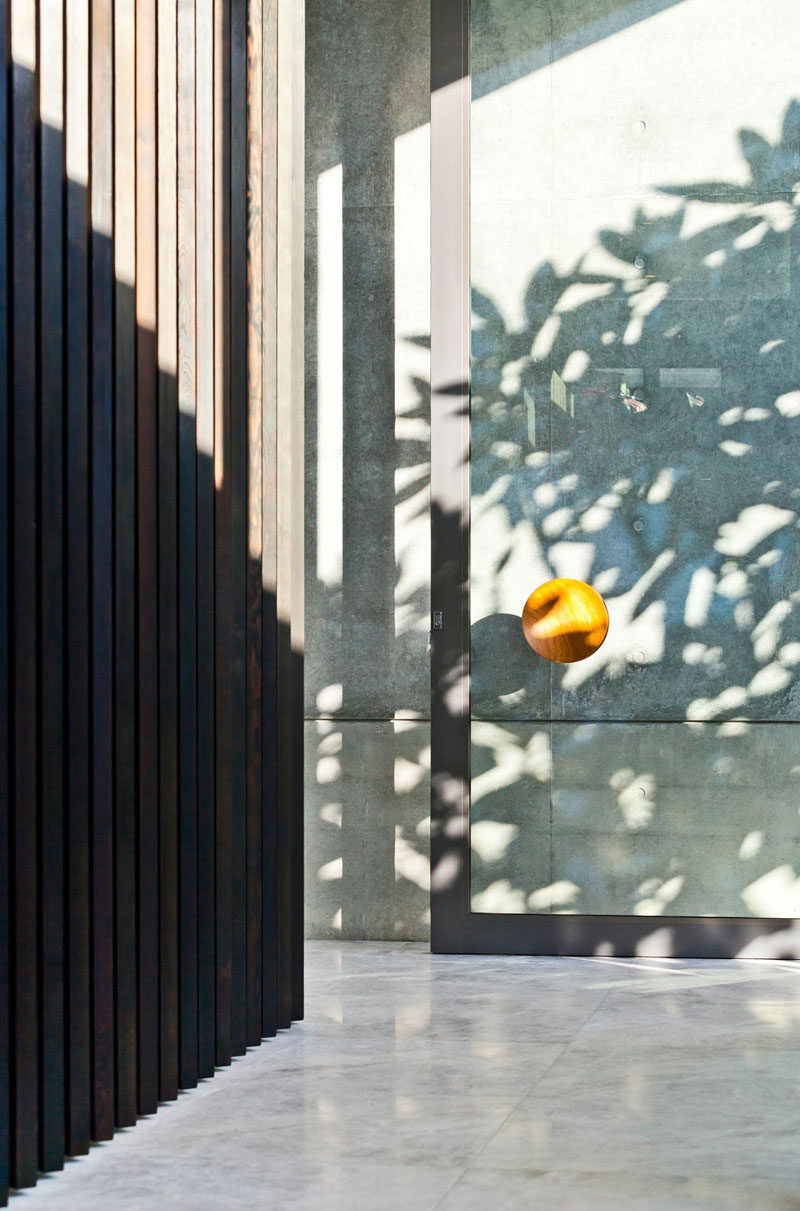 ---
Inside, the main living level has an open floor plan with the living room, kitchen, and dining area all sharing the space that also opens up onto a balcony with ocean views.
---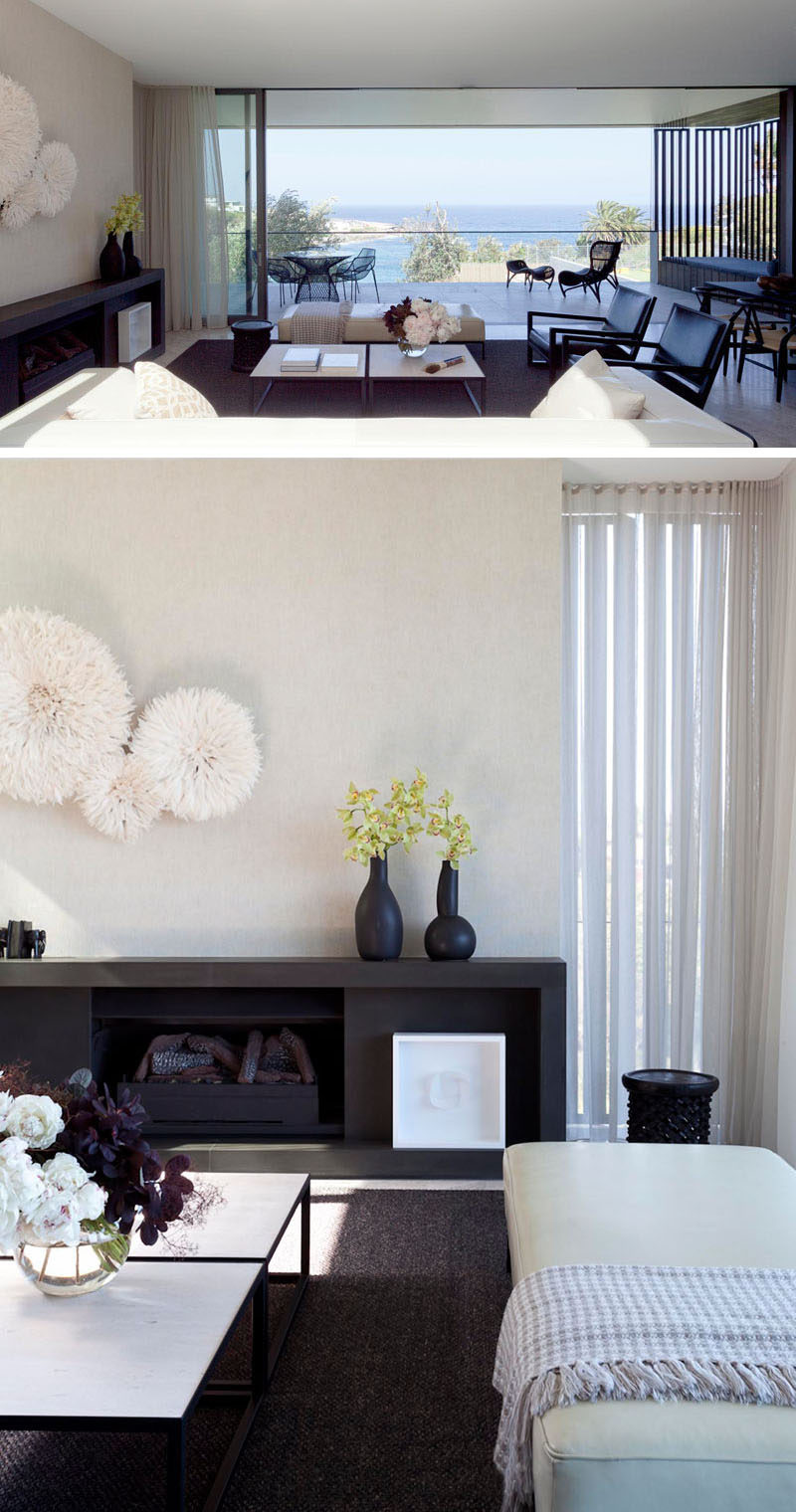 ---
On the balcony, there's a built-in daybed surrounded by dark timber.
---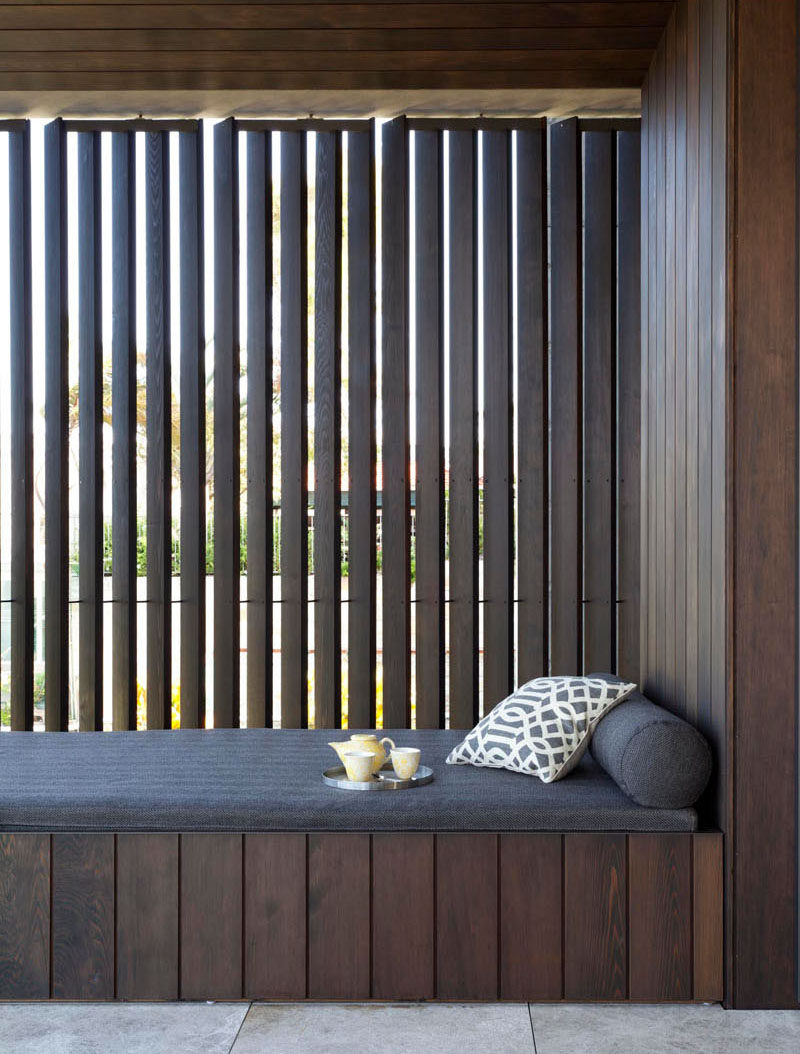 ---
There's also another living area with a dark timber feature wall and sliding glass doors that open up onto a private courtyard.
---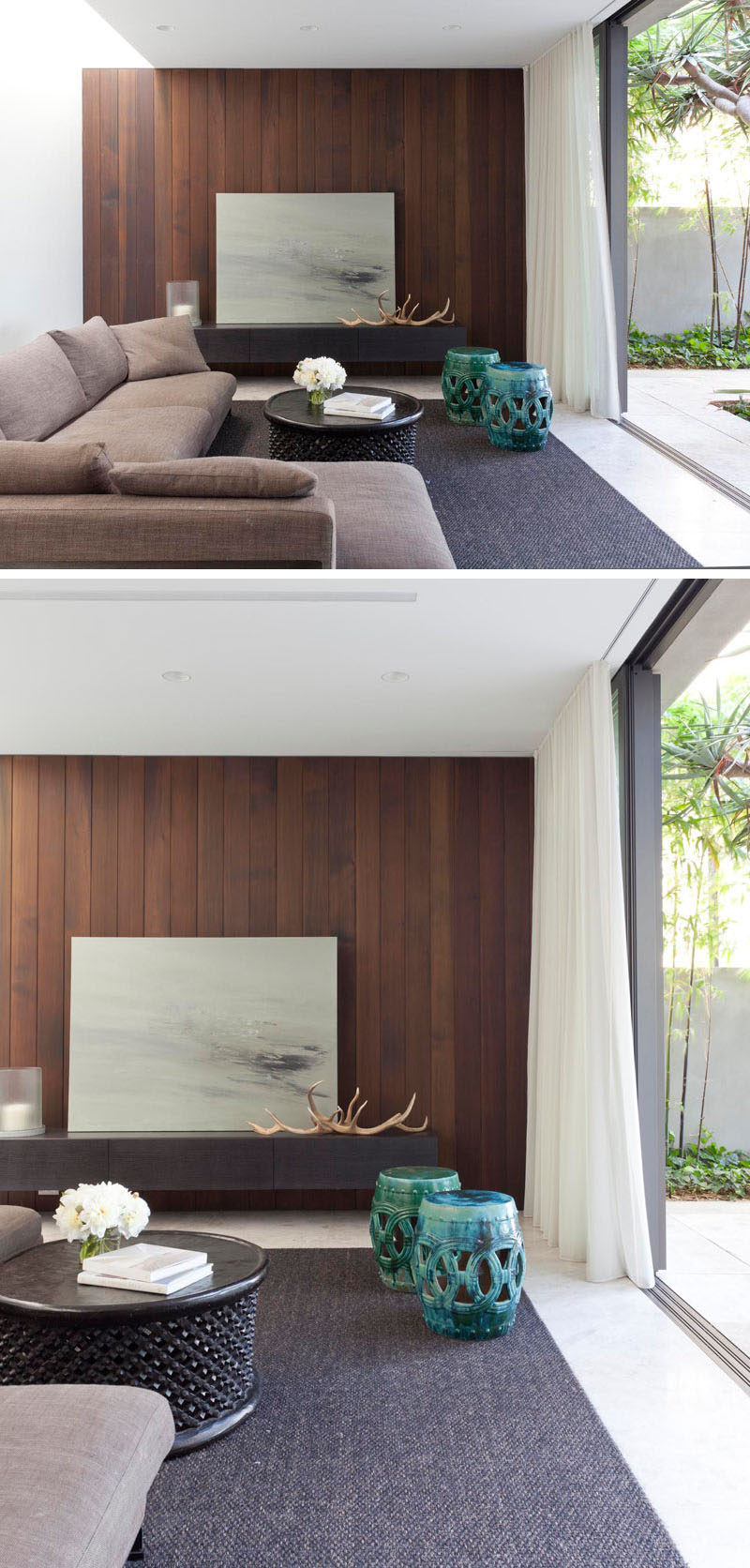 ---
In the courtyard, you can easily see the pivoting screens that are featured on the exterior of the home.
---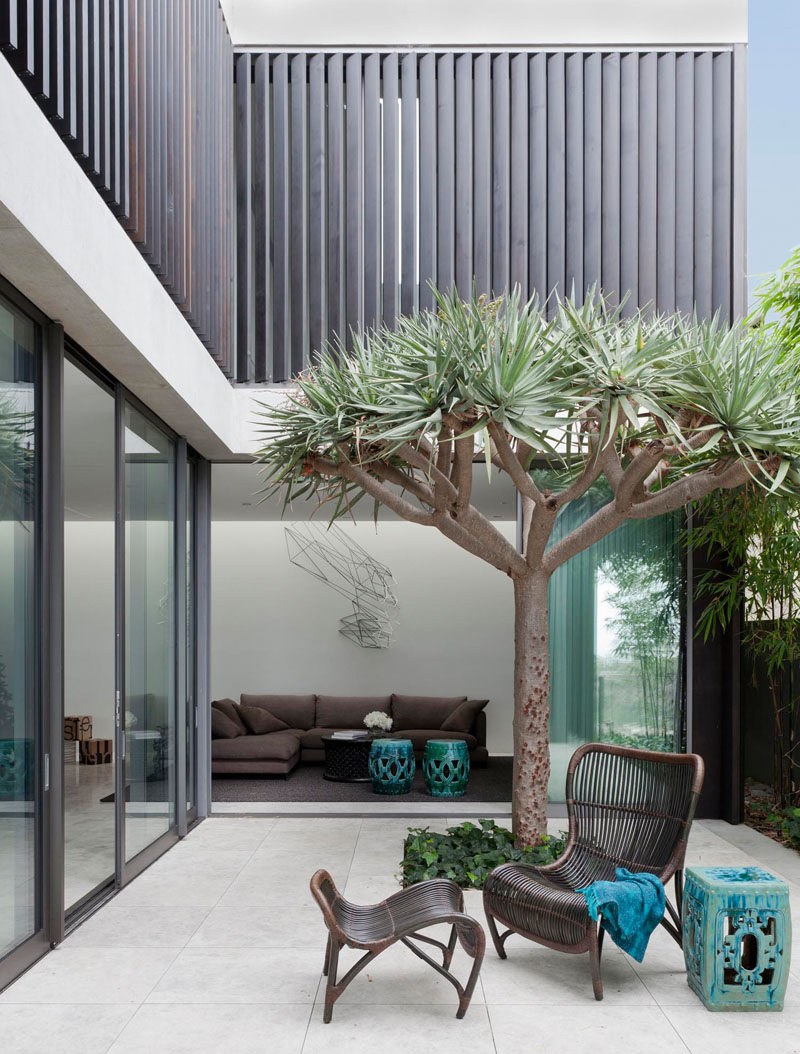 ---
Back inside, there's a hallway with storage that leads to the master bedroom.
---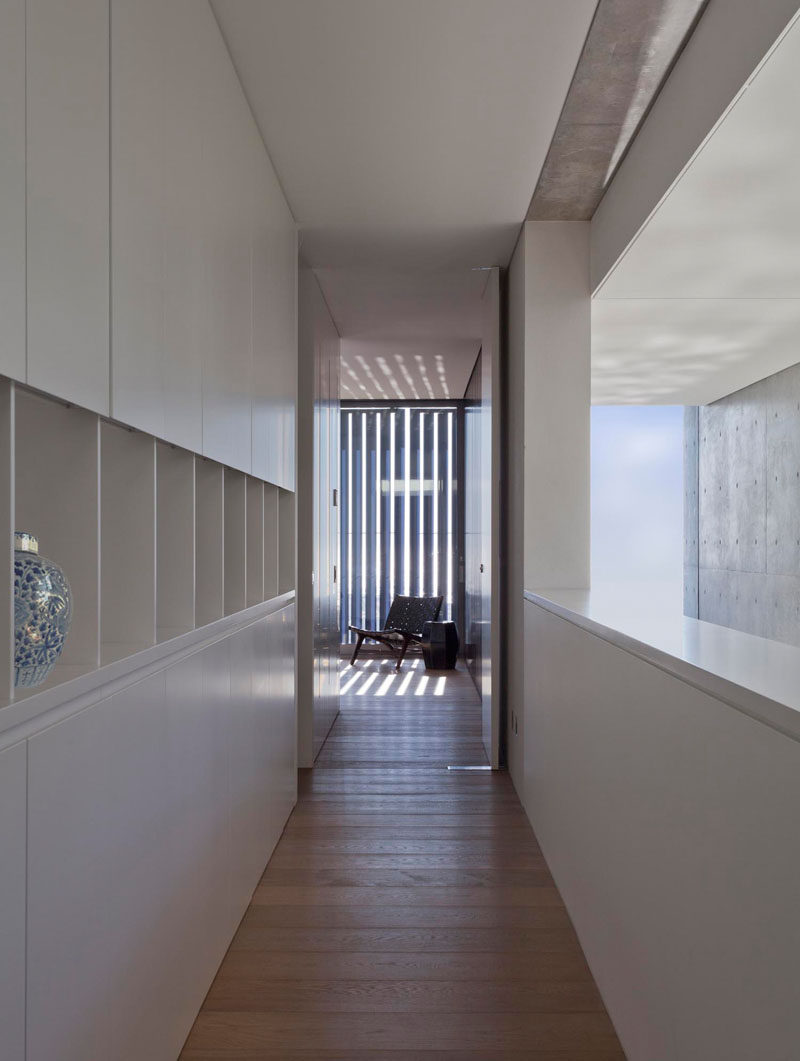 ---
In the master bedroom, a black feature wall creates a dramatic backdrop for the bed, and large sliding glass doors let the breeze flow through the room.
---

---
Following the windows in the master bedroom you reach the master bathroom that enjoys views of the bay from the bath.
---

---
In the kids rooms, soft colors brighten up the room and add a touch of whimsy,
---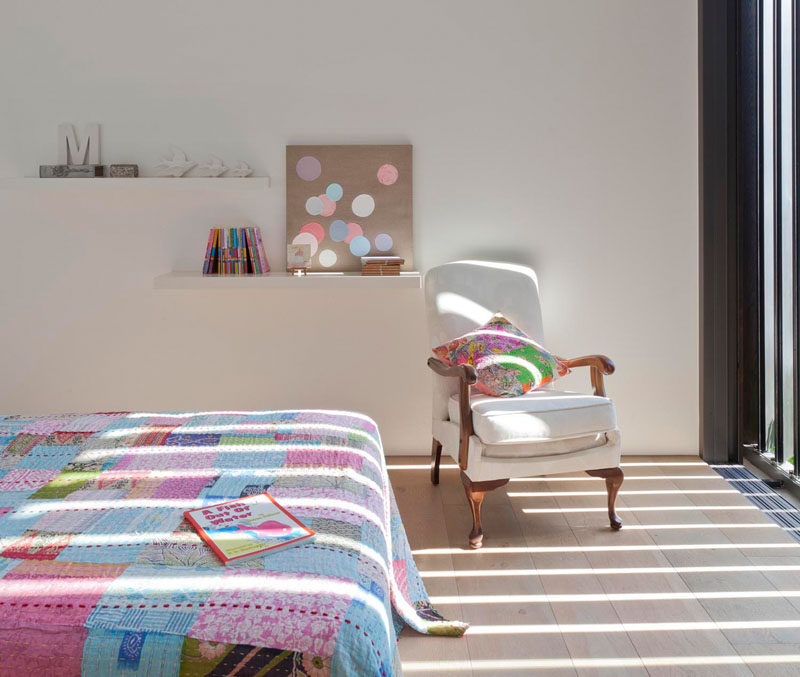 ---
In one of the bathrooms, there's a view of the bay through the floor to ceiling window, and the bathroom mirror reflects the view making it seem even more dramatic.
---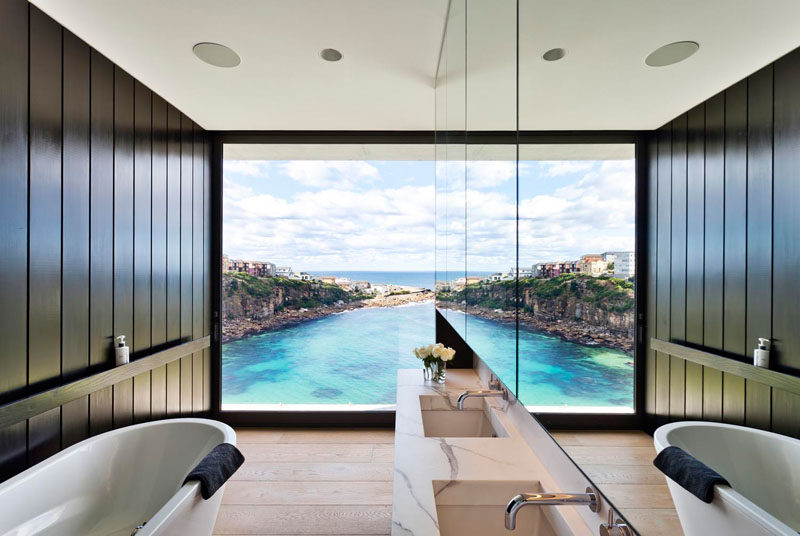 ---
In this bathroom, there's a backlit mirror above a marble vanity.
---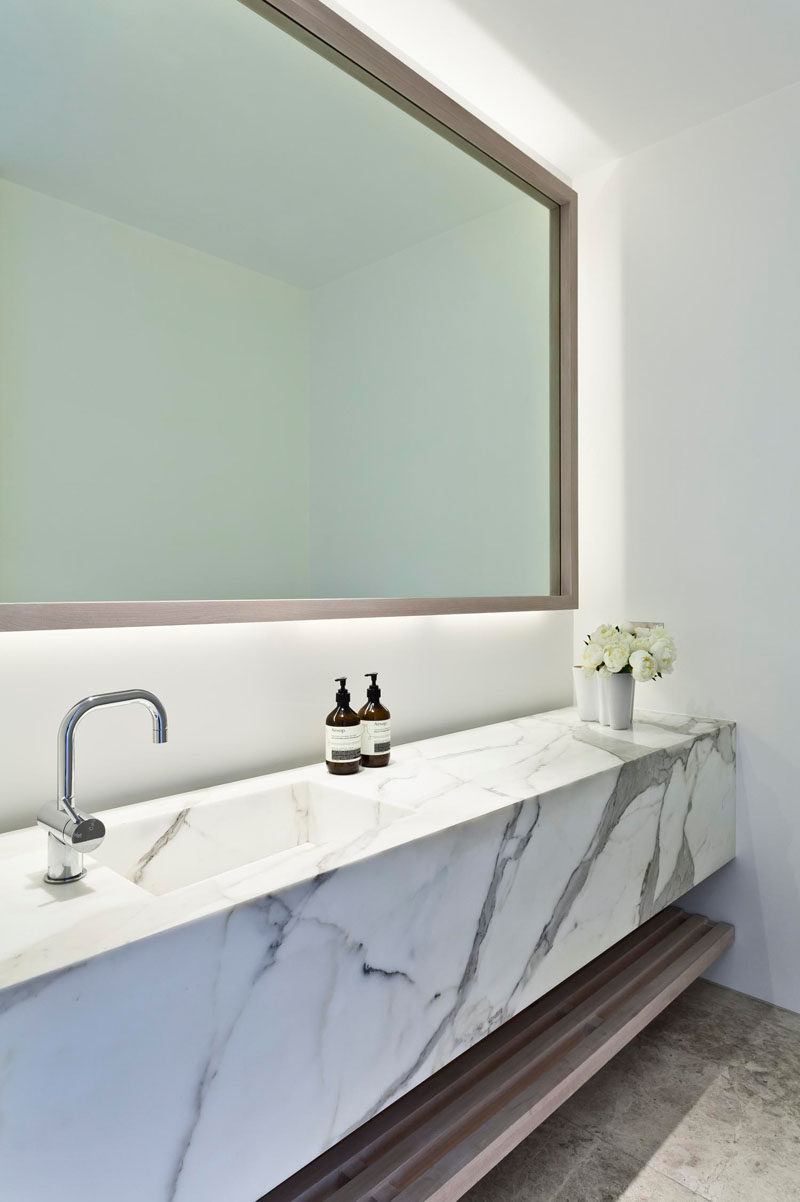 ---
Heading down to the more casual, lower living level of the home, there's a river stone fireplace and bench seating.
---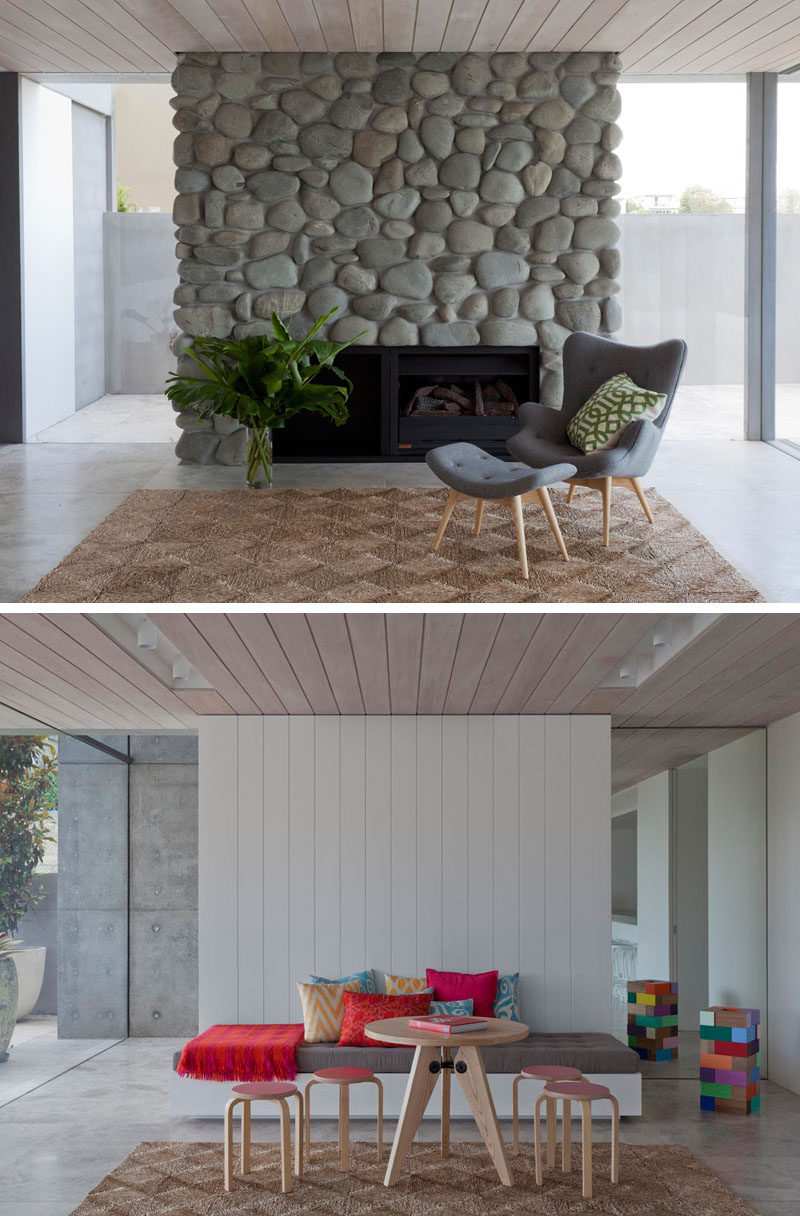 ---
Just off the casual living area is the landscaped backyard and swimming pool with small deck.
---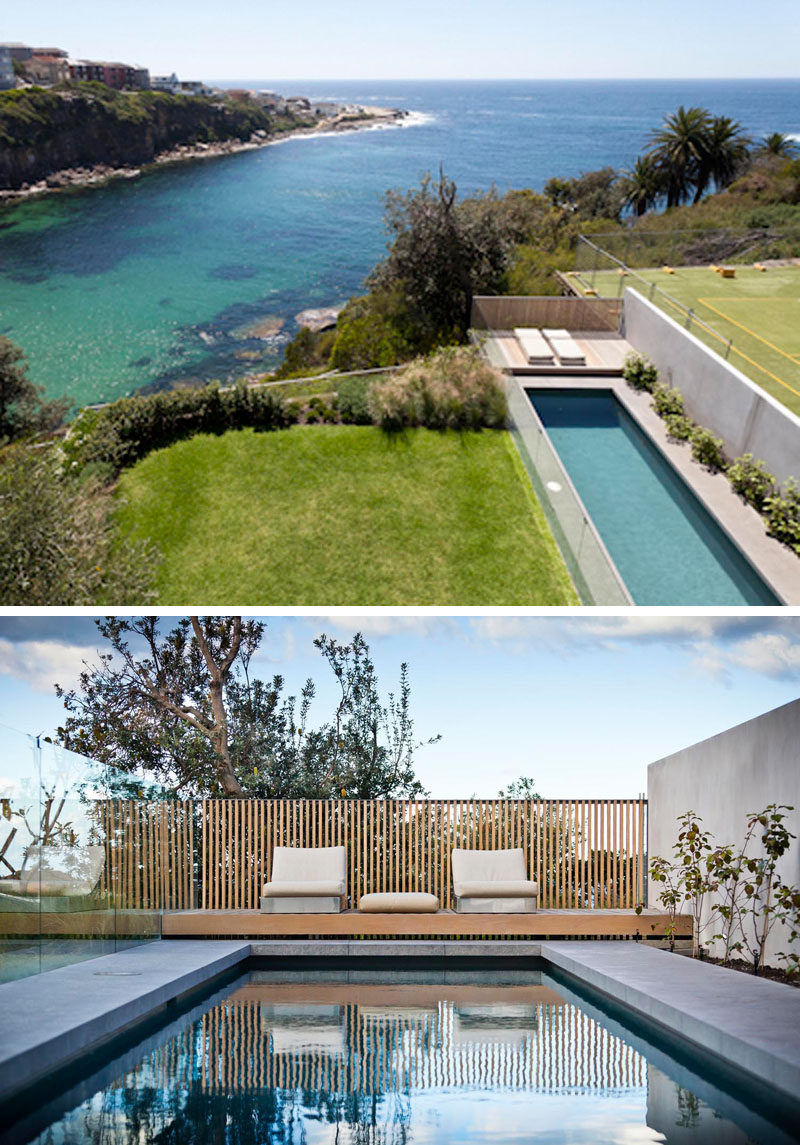 ---
At the side of the backyard, there are steps that lead down to the beach.
---