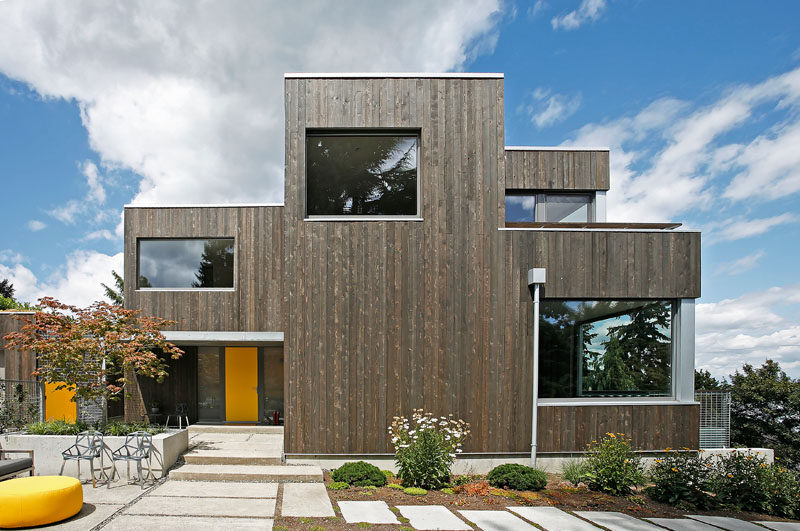 SHED Architecture & Design together with contractor and passive house consultant Hammer & Hand, have designed a new home in Seattle, Washington, that's been built in a climate-friendly way for their clients, who are involved in advocating for 'practical and profitable solutions to global warming' throughout the Pacific Northwest.
To build the house, they used a 2×6 stud wall filled with 5.5" of high density fiberglass insulation for thermal protection, sheets of ZIP System sheathing sealed at the seams to provide structural integrity, airtightness, and weather resistance, a "winter coat" of 3.5" of mineral wool insulation wraps the exterior and is held in place by the fasteners for the FSC certified cedar siding and rain screen battens.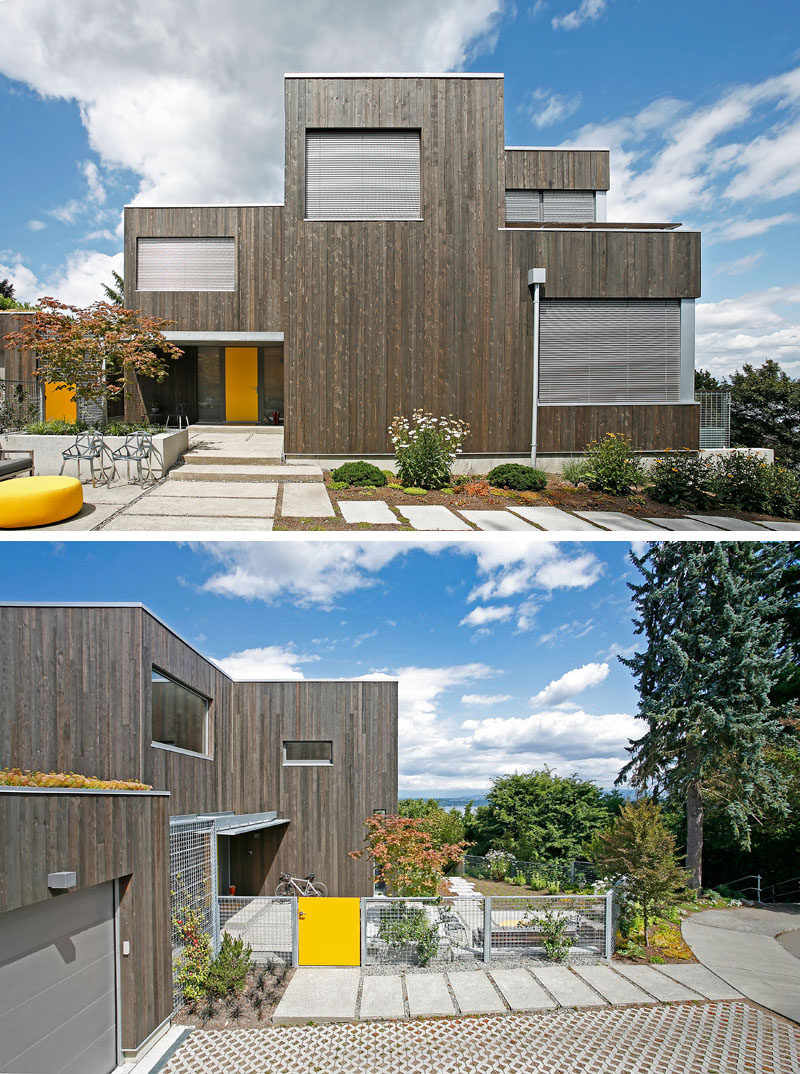 ---
Stepping inside, there's a walnut accent wall with built-in shelving and a hallway leads to the main floor of the home.
---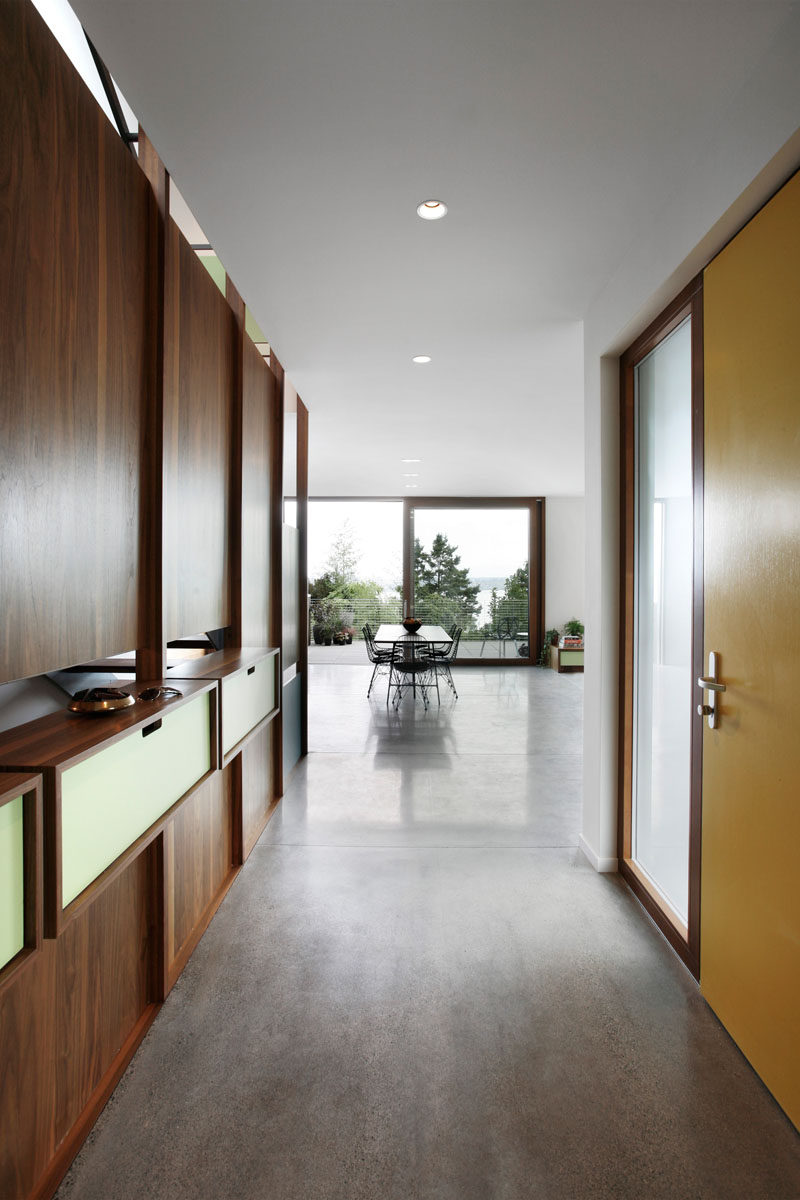 ---
The living room, dining area and kitchen all share the same space, with the living room at one end and the kitchen at the other. Built-in wood benches sit underneath large windows, while a wood shelving unit lines the wall.
---

---
Color has been added to the interior, like in the kitchen, with the use of pastel blue and green cabinet fronts that compliment the wood cabinetry and window frames.
---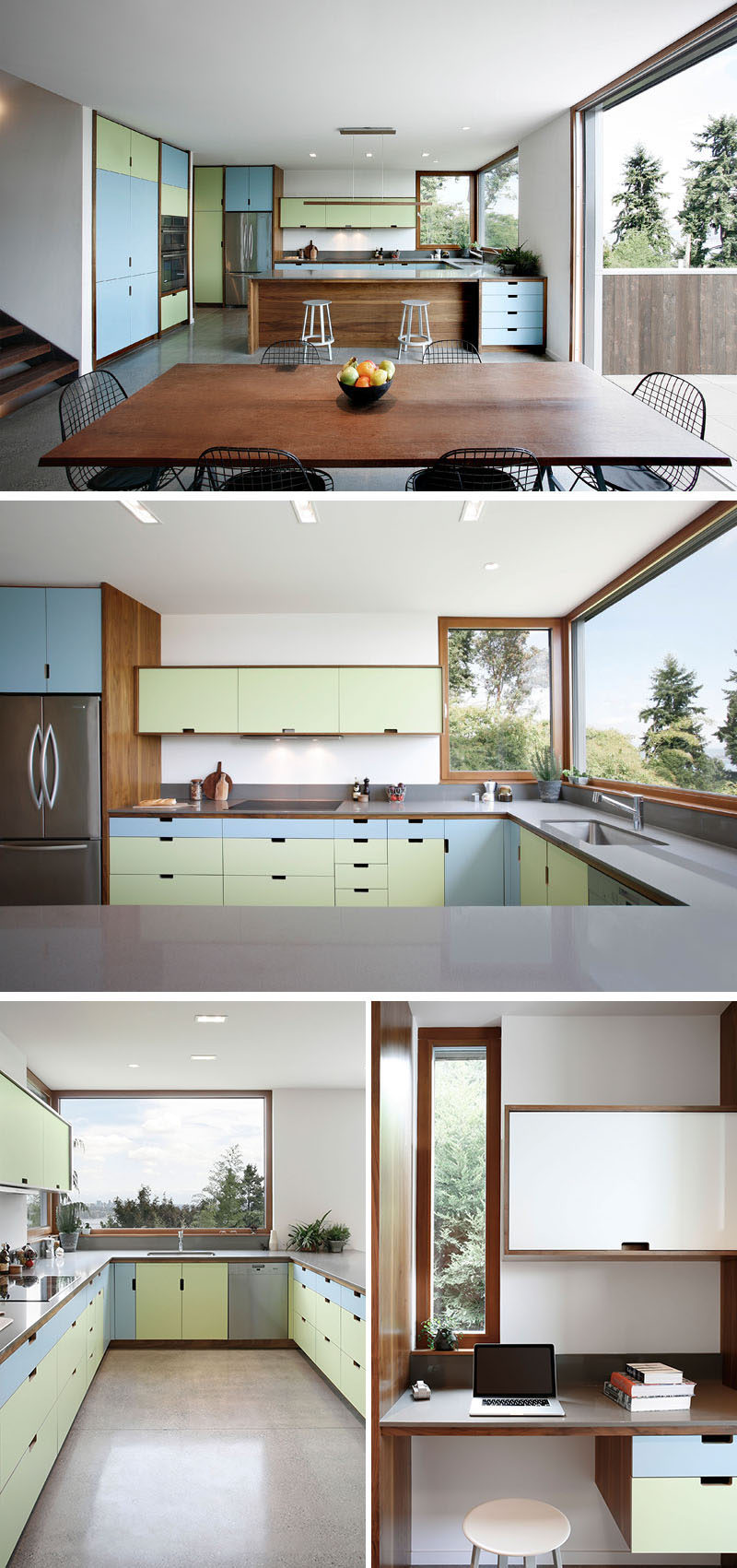 ---
Off the main living area is a deck with views of the neighborhood. Triple-pane windows have been used throughout the house to optimize the capture of solar energy, while at the same time minimizing the escape of thermal energy out of it. During warm months, mechanical exterior shades block out the unwanted sun, making a cooling system unnecessary.
---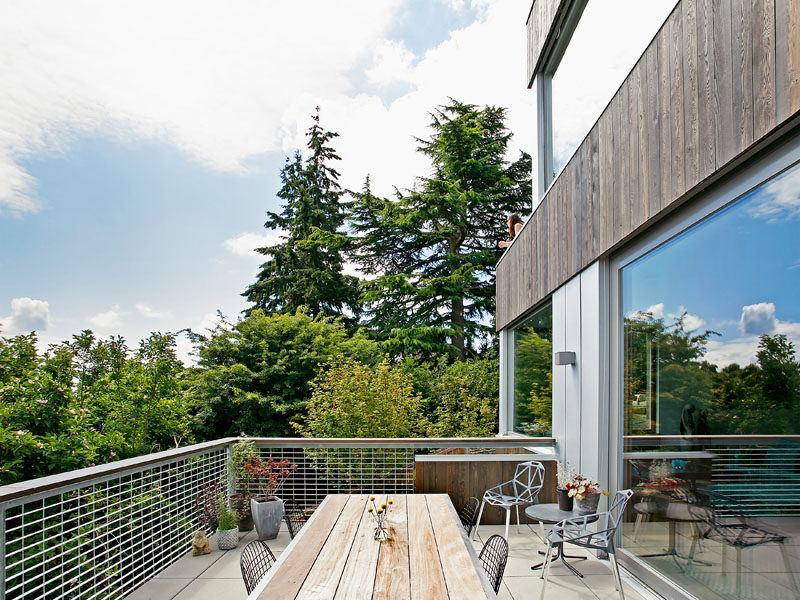 ---
Back inside and next to the kitchen is a walnut staircase that leads to the various levels of the house. Walnut has also been used for the flooring in the upper level of the home.
---

---
The same pastel green used in the kitchen has also been used for the door and cabinet fronts in the master bedroom, while picture windows and a small balcony provide views of the surrounding landscape.
---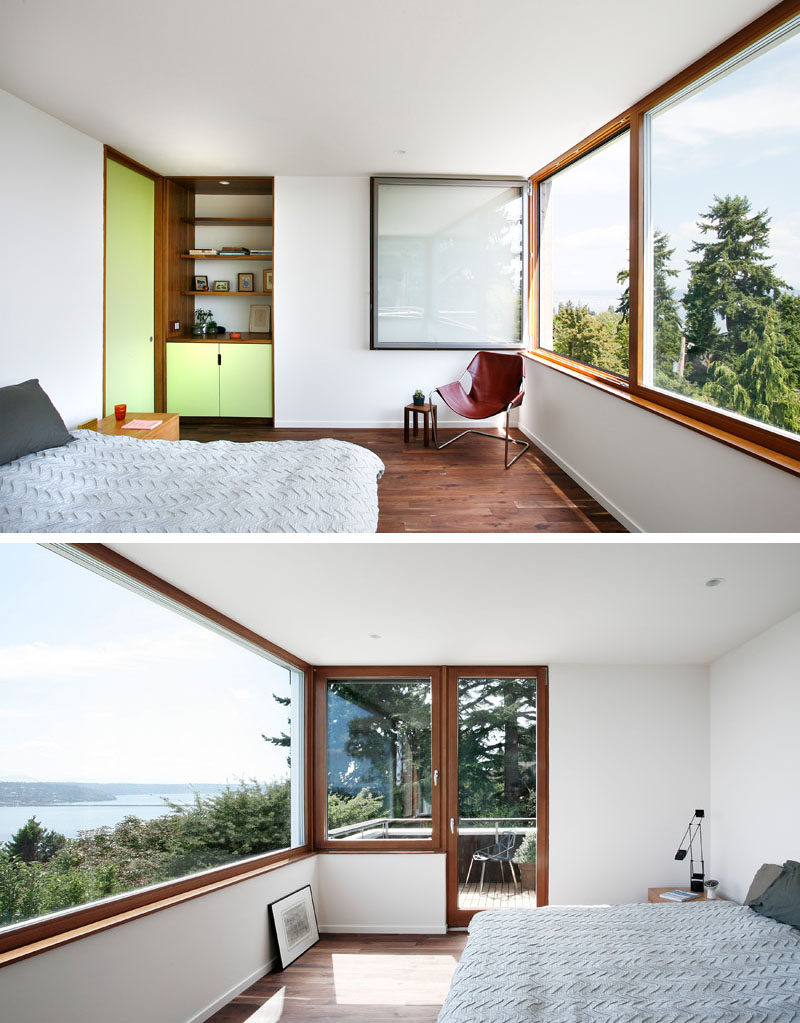 ---
In the master bathroom, there's a walk-in shower with a glass surround, and a built-in bathtub that's positioned underneath the window.
---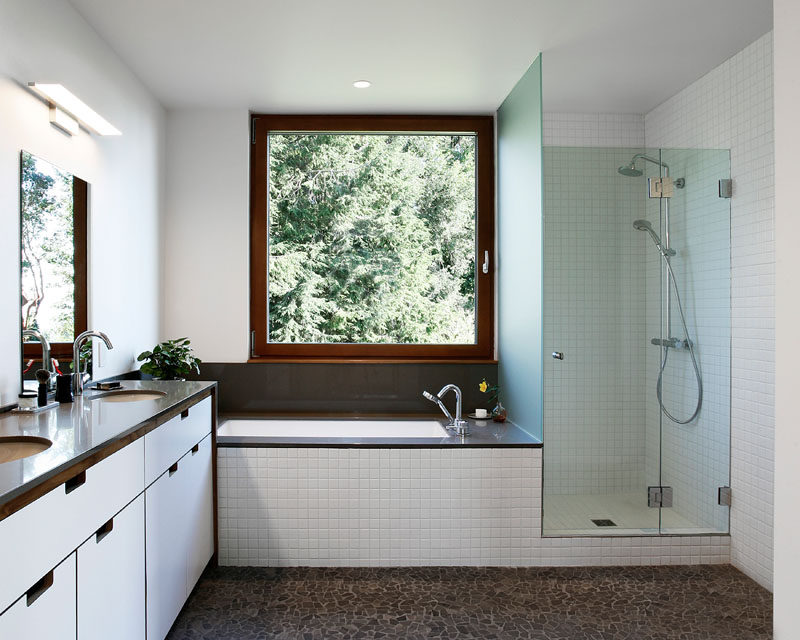 ---
Also on this level of the home is a home office with enough room for two people. The office also has access to the balcony that's located off the master bedroom.
---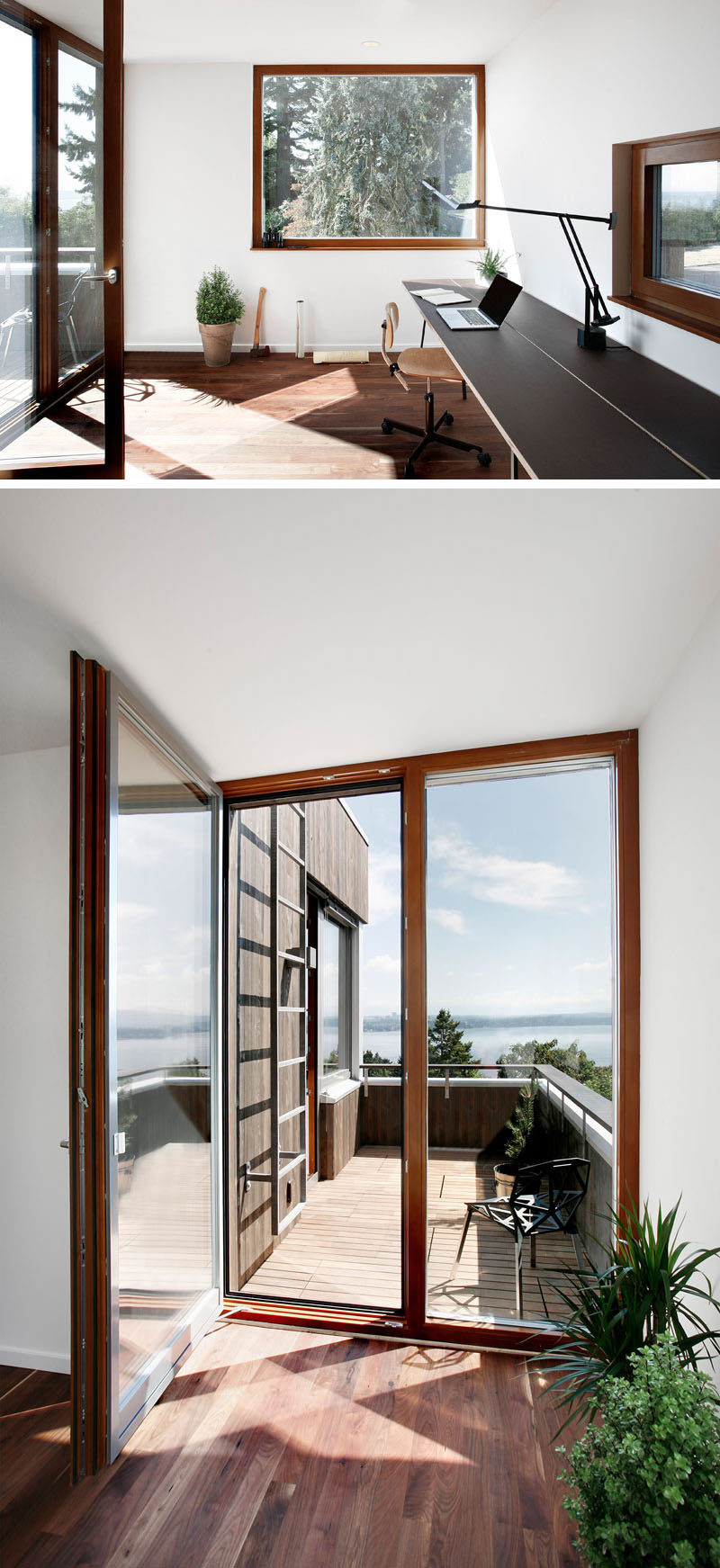 ---
On the lower floor of the home, there's two bedrooms, this one has been set up for a child, a media room, a laundry / mechanical room and a storage room.
---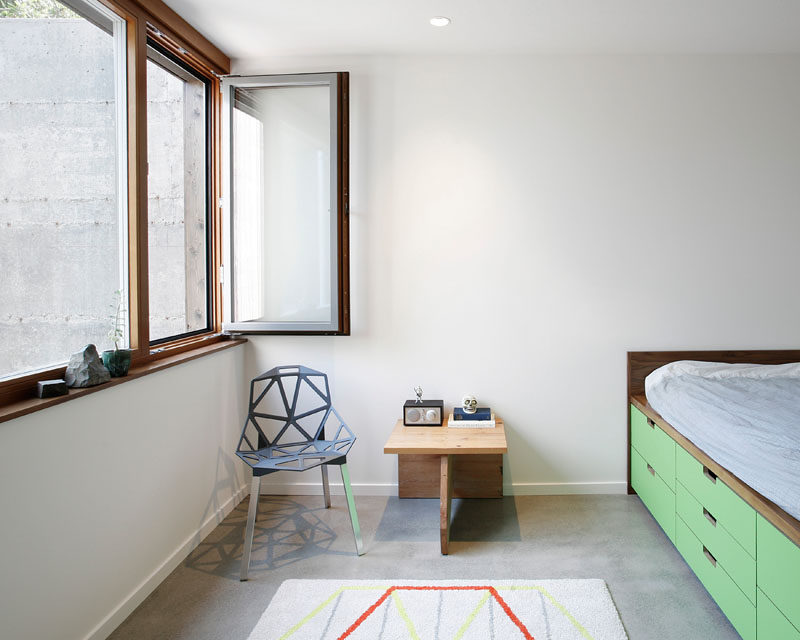 ---
There's also two bathrooms, an en-suite for each bedroom, and they both have walk-in showers. In this bathroom, a grey counter has been paired with white tiles, glass and wood frames to create a contemporary look.
---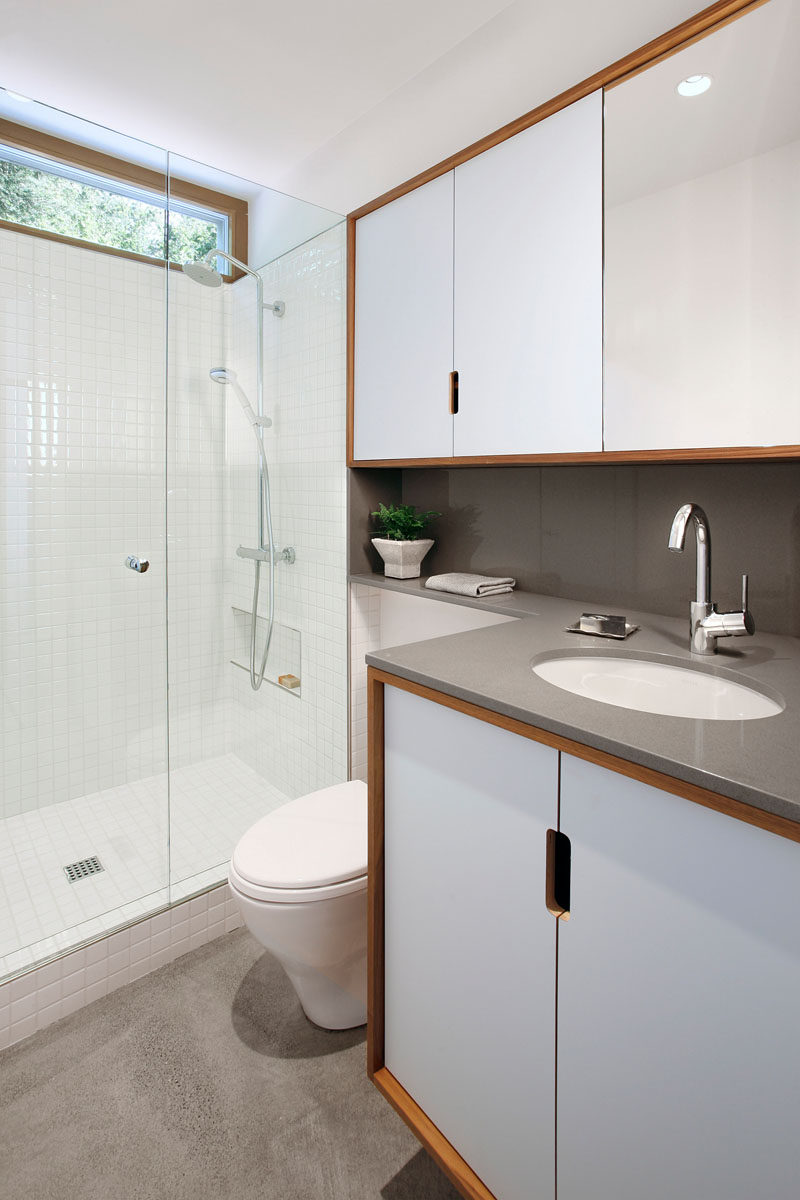 ---
There's also a modest 9.8kW rooftop solar array that is projected to generate more energy than the house consumes on an annual basis, therefore creating net positive energy.
---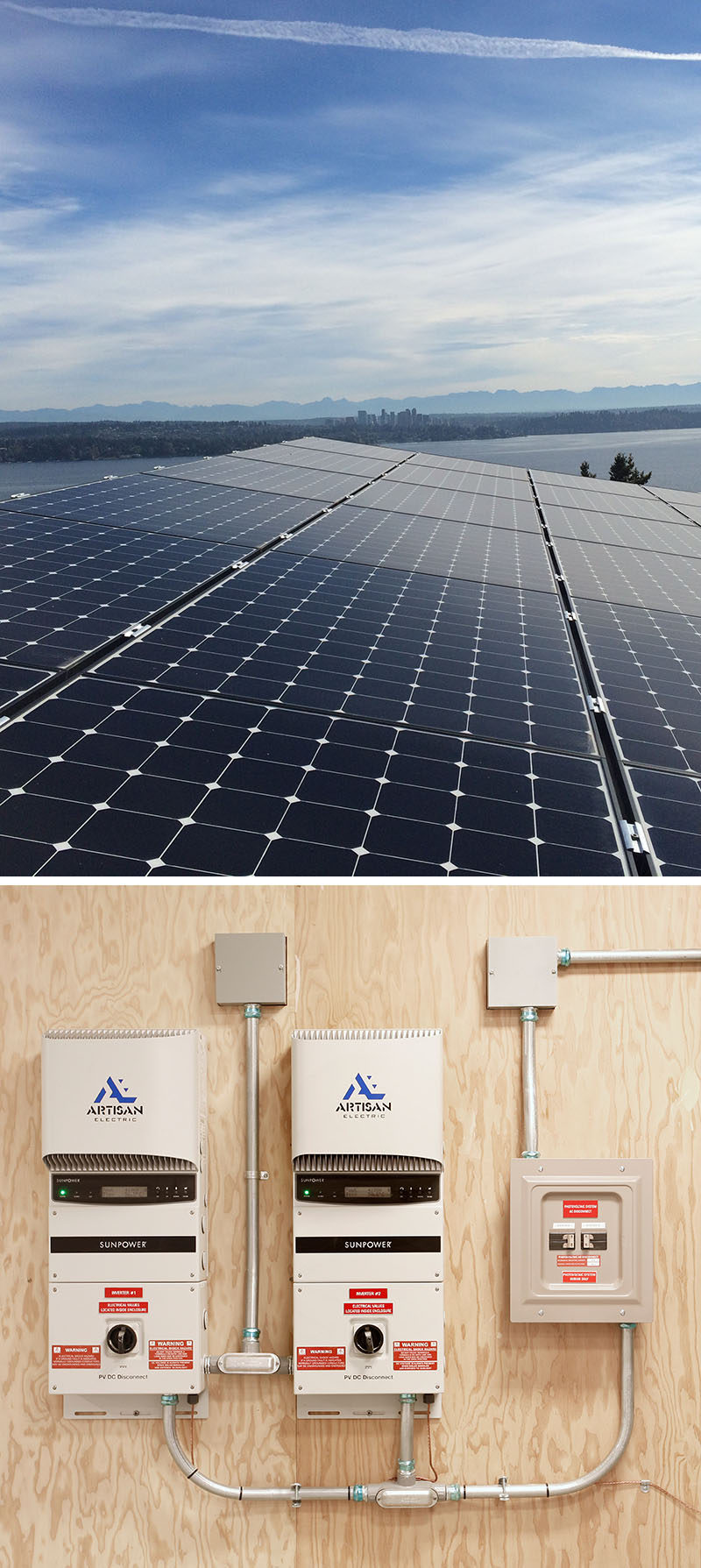 ---
Photography by Mark Woods | Contractor: Hammer & Hand | Structural Engineer: Todd Perbix
---