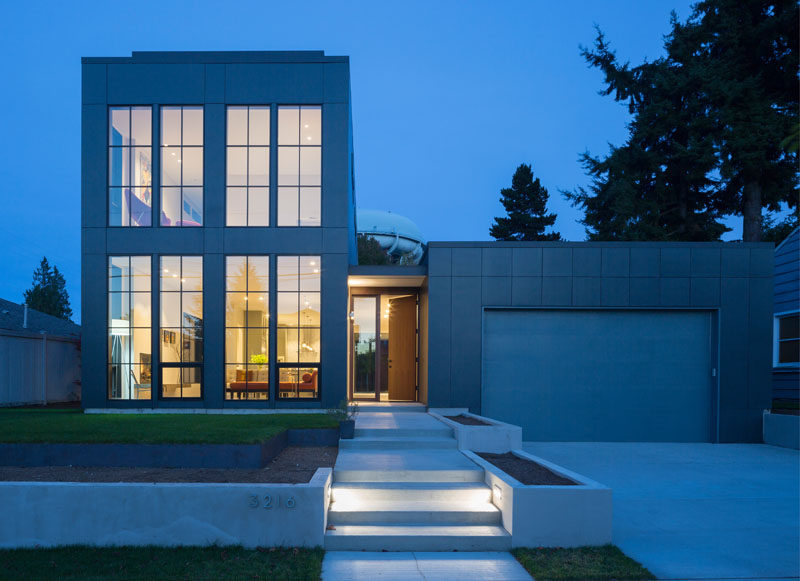 Architecture and interior design firm Rerucha Studio, have recently completed the Magnolia House in Seattle, Washington, that's been designed with lots of light and a classic yet modern feel.
---
Stepping inside the home, the large grid windows flood the interior with natural light and provide views out onto the street. The living room, located at the front of the house, is focused on a built-in fireplace, while behind the couch is the dining area with a wood dining table.
---

---
Further into the house is the kitchen. A large grey marble slab at the end of the kitchen is illuminated and becomes a backdrop that's visible from inside and out. A large kitchen island with a sink and plenty of storage, provides ample food prep space.
---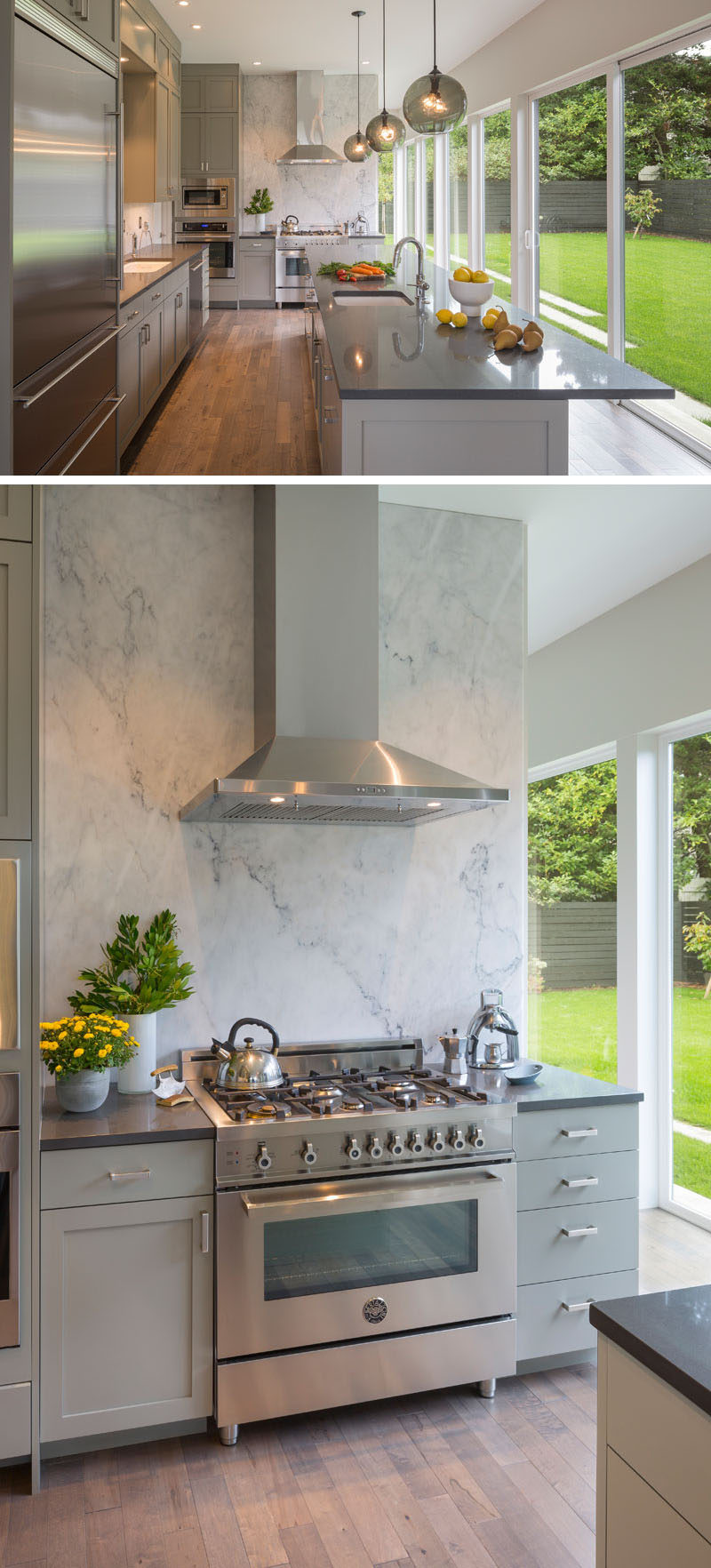 ---
Sliding doors in the kitchen open up to the grassy backyard. The backyard has a view of the laundry behind the garage and also a small media room, that's located next to the kitchen.
---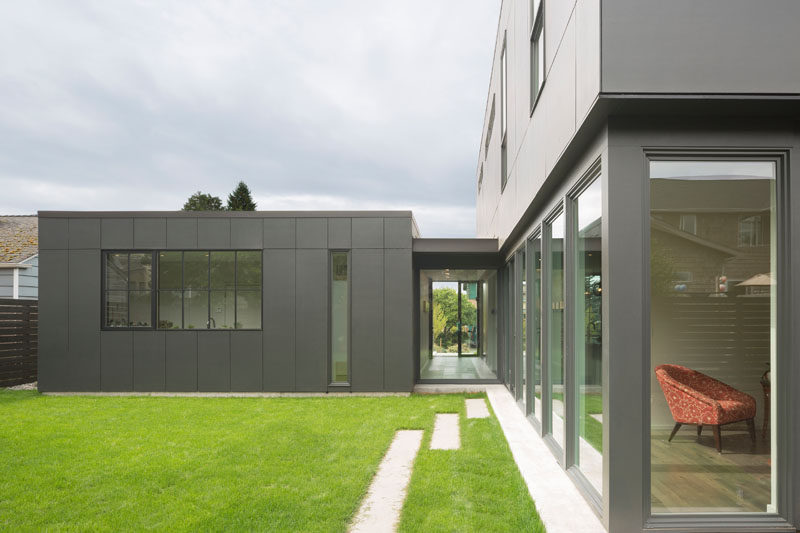 ---
Back inside, there's a set of stairs behind the kitchen leading up to the sleeping areas of the home. Dark wood treads are a strong contrast to the white walls.
---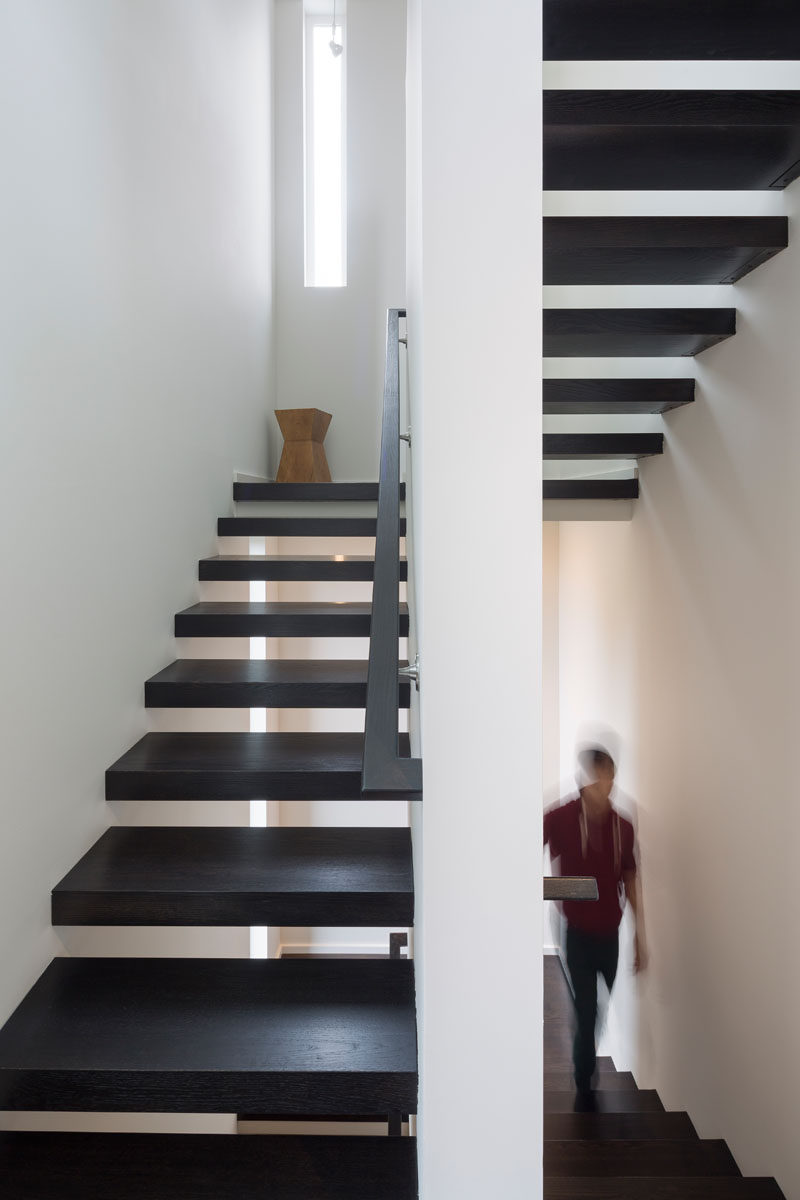 ---
In the master bedroom, the large grid windows and fireplace make another appearance, while the rest of the room has been kept neutral except for a bright Womb chair and ottoman.
---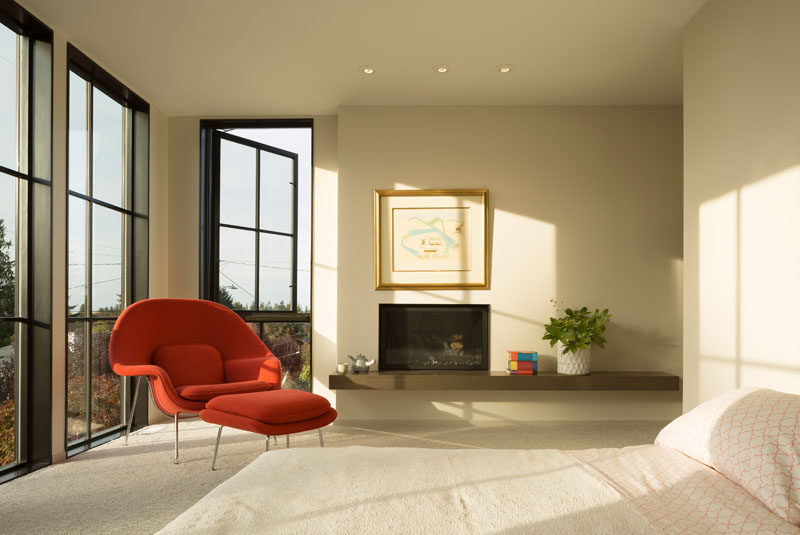 ---
In the master bathroom, a large vanity with dual sinks runs the length of the room and a glass shower surround keeps the room feeling bright and airy.
---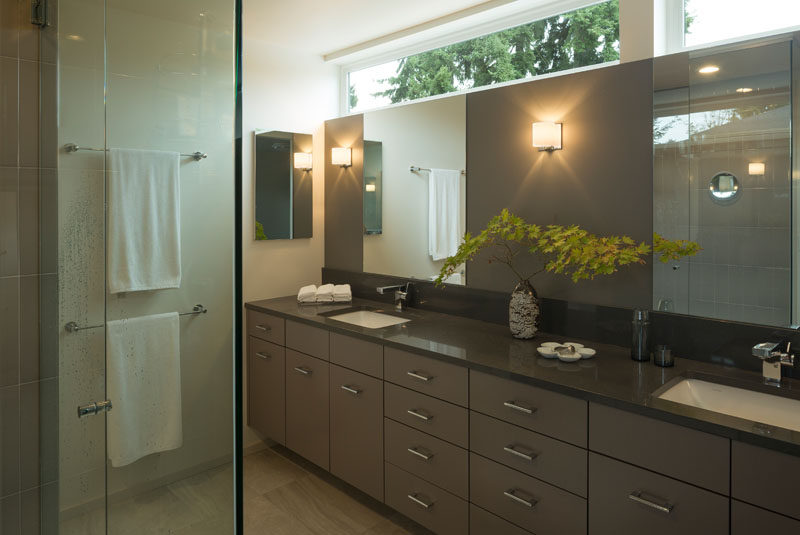 ---
At the top of the house, there's a private yoga studio that opens up onto a rooftop deck with views of the neighborhood.
---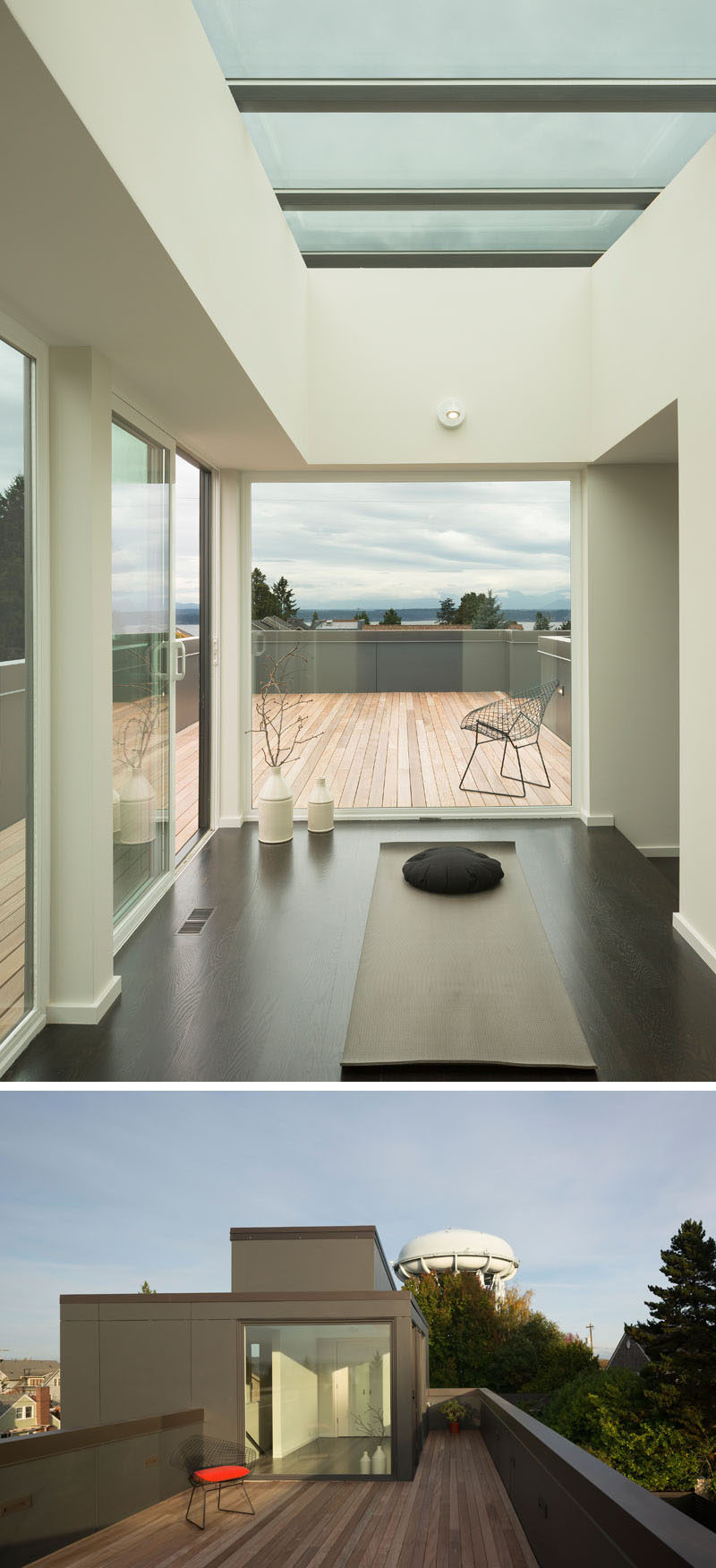 ---