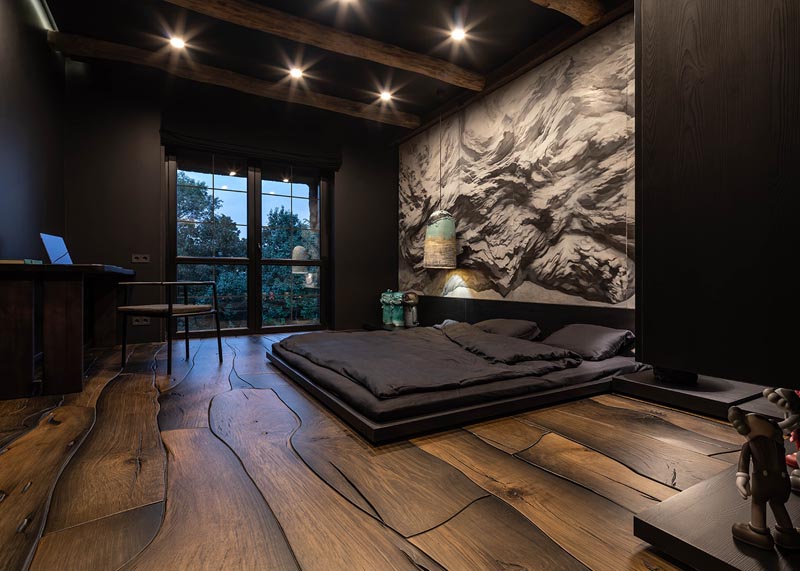 As part of an overall house project, Ukrainian architect Sergey Makhno designed a modern masculine bedroom that features a floor made from 500-year-old oak.

The dramatic bedroom, inspired by the Japanese philosophy of wabi-sabi that finds beauty and harmony in imperfections, features a low tatami-style bed, that's positioned on the dark wood floor that looks like puzzle pieces that fit together.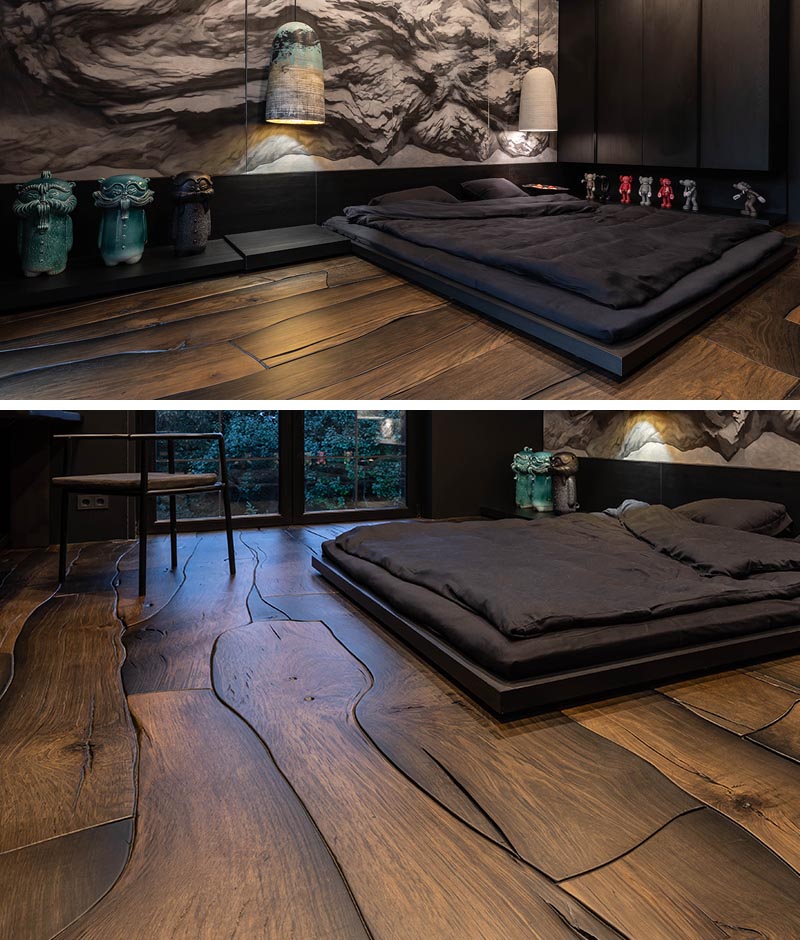 At the head of the bed, there's a large monochromatic Sumi-e-style (ink wash painting) that covers the wall and depicts distant landscapes.

The mural, with colors of grey, black, and white, complements the black walls and furniture in the room.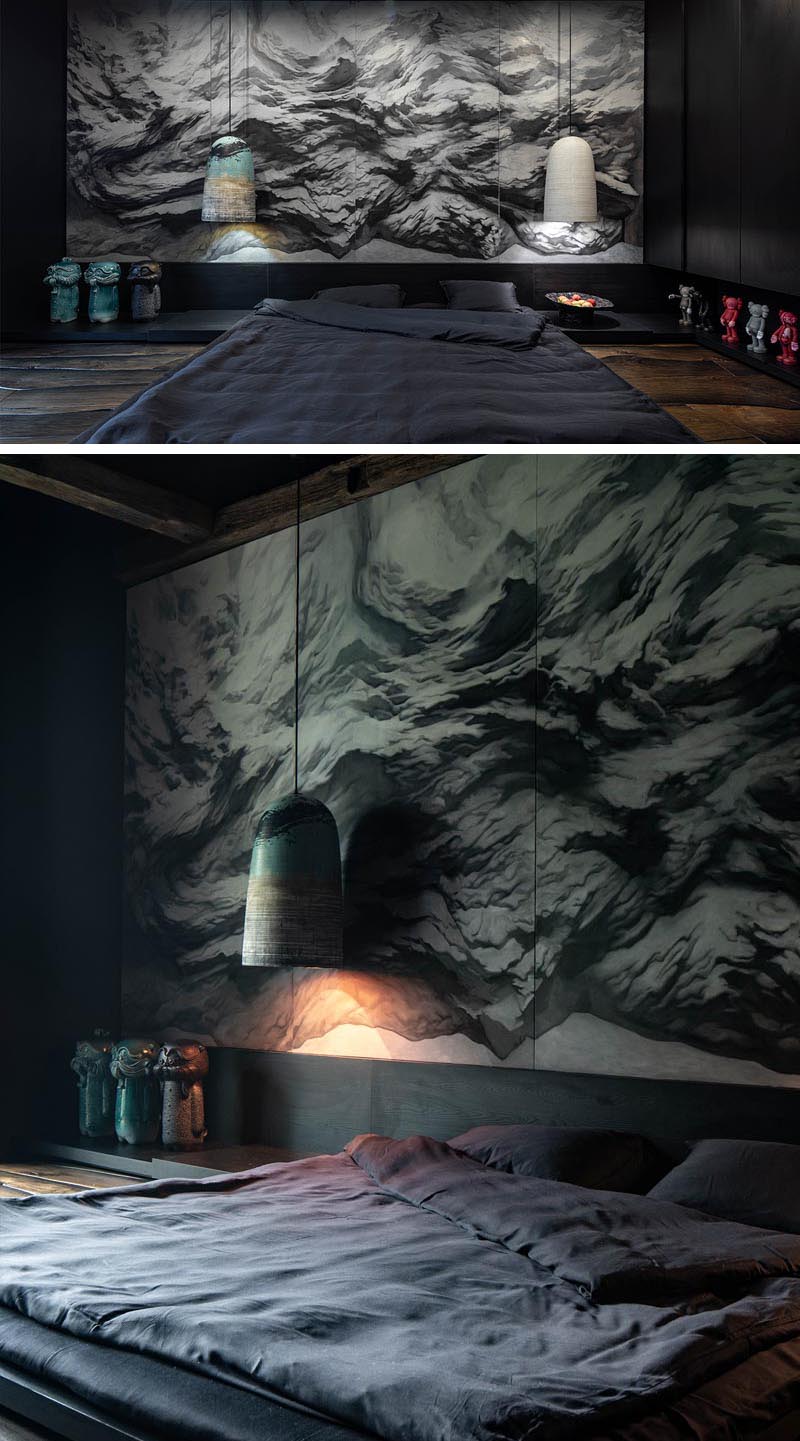 Low dark wood shelves lie below oversized pendant lights, and wrap around the bedroom.

The shelves provide a place to showcase Kaws sculptures and ceramic art-toys named DIDO, that were also created by Sergey Makhno.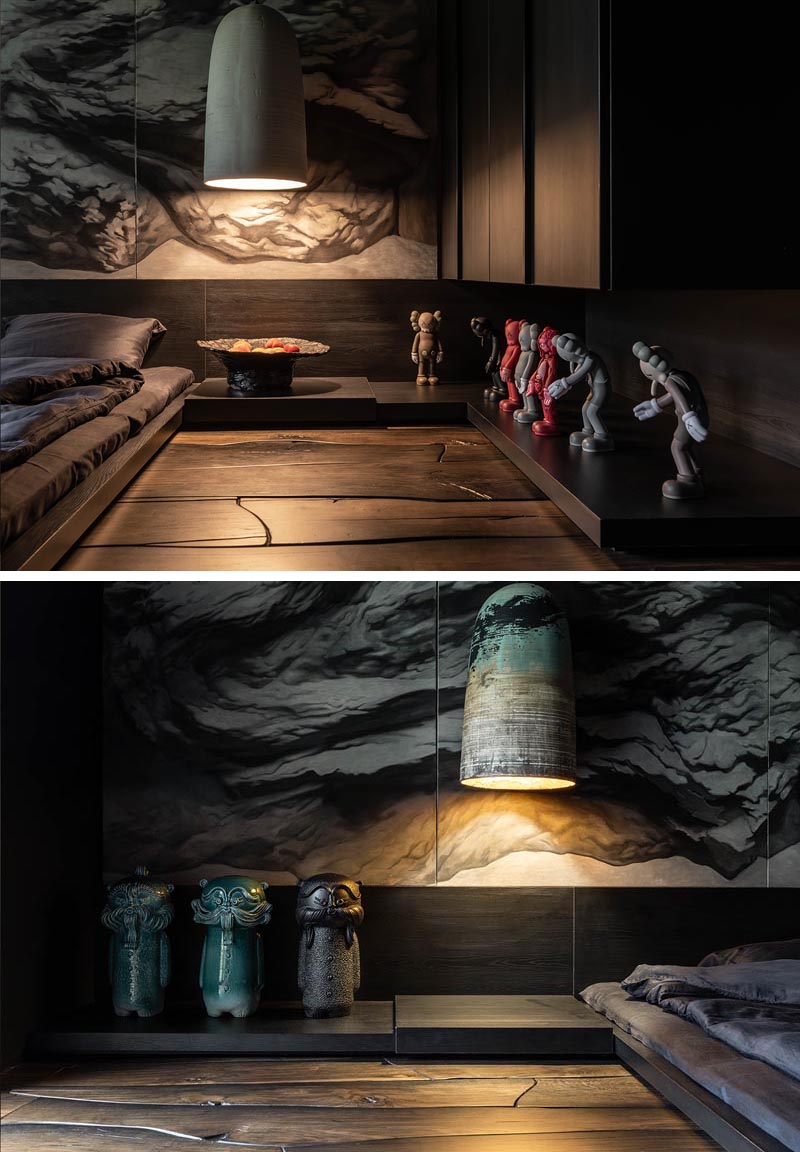 Photography: Serhii Kadulin | Architect: Sergey Makhno Architects | Team: Sergey Makhno, Oleksandr Makhno, Olha Sobchyshyna, Serhii Filonchuk, Maryna Hrechko