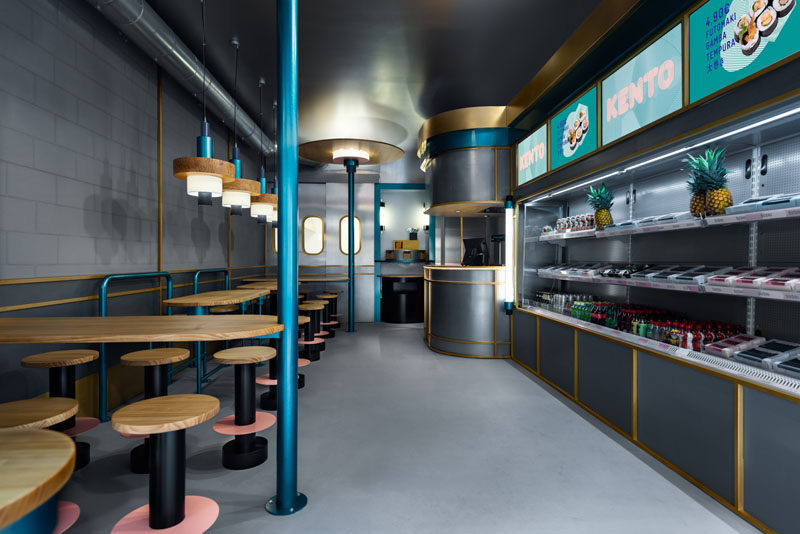 Design firm Masquespacio, has recently completed Kento, a takeaway sushi restaurant in Valencia, Spain.
Upon entering the restaurant, one side is dedicated to seating, for those people who want to eat in. Wood stools and benches have been combined with oval tables and statement pendant lights with wood elements to add warmth to the space that features grey walls and metallic elements.

---
On the other side of the restaurant, a curved service counter sits next to a long refrigerator with ready-to-go sushi. Metallic design elements and colors on the front of the counter and fridge, compliment the details on the opposite wall for a contemporary look.
---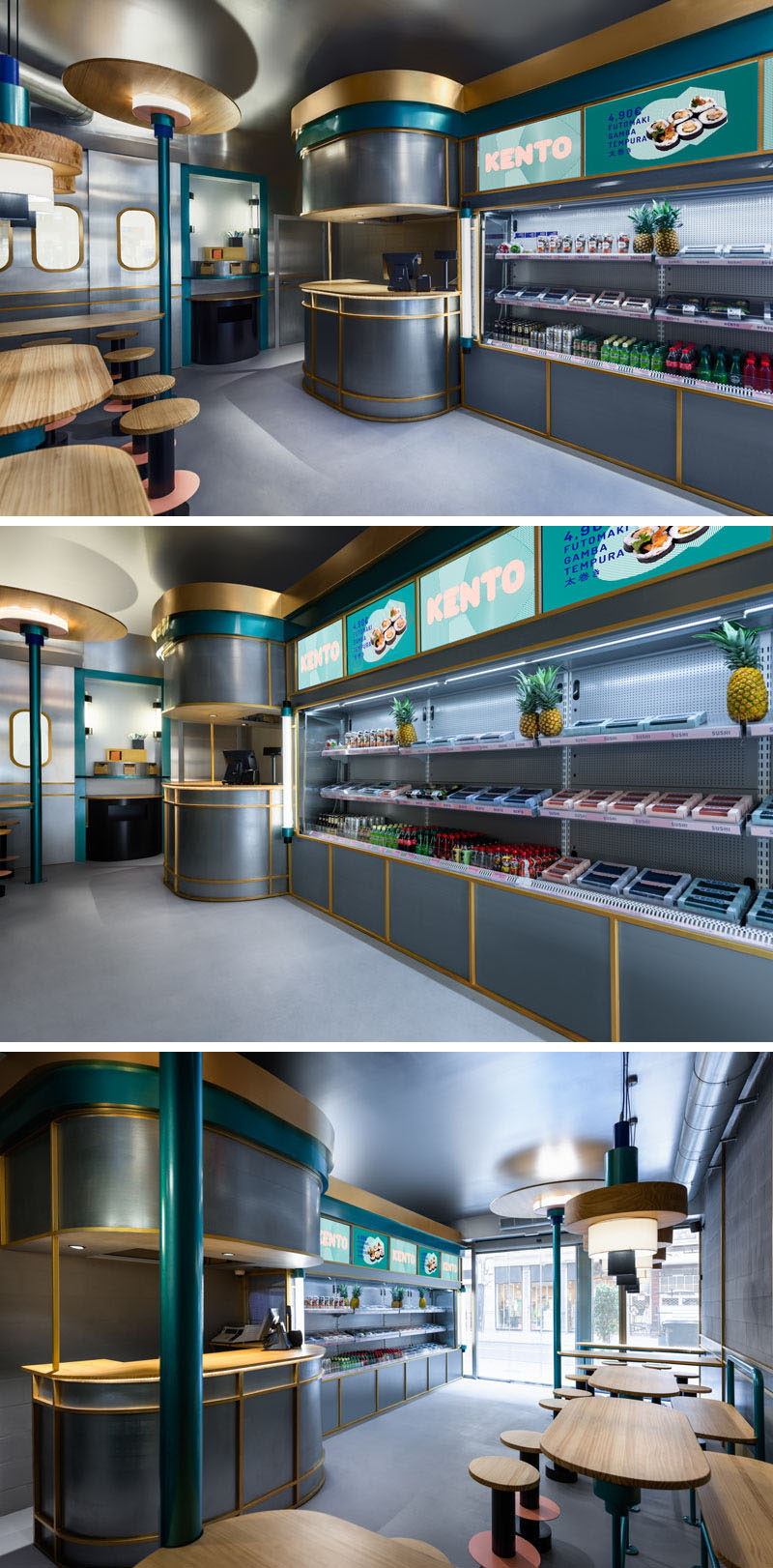 ---