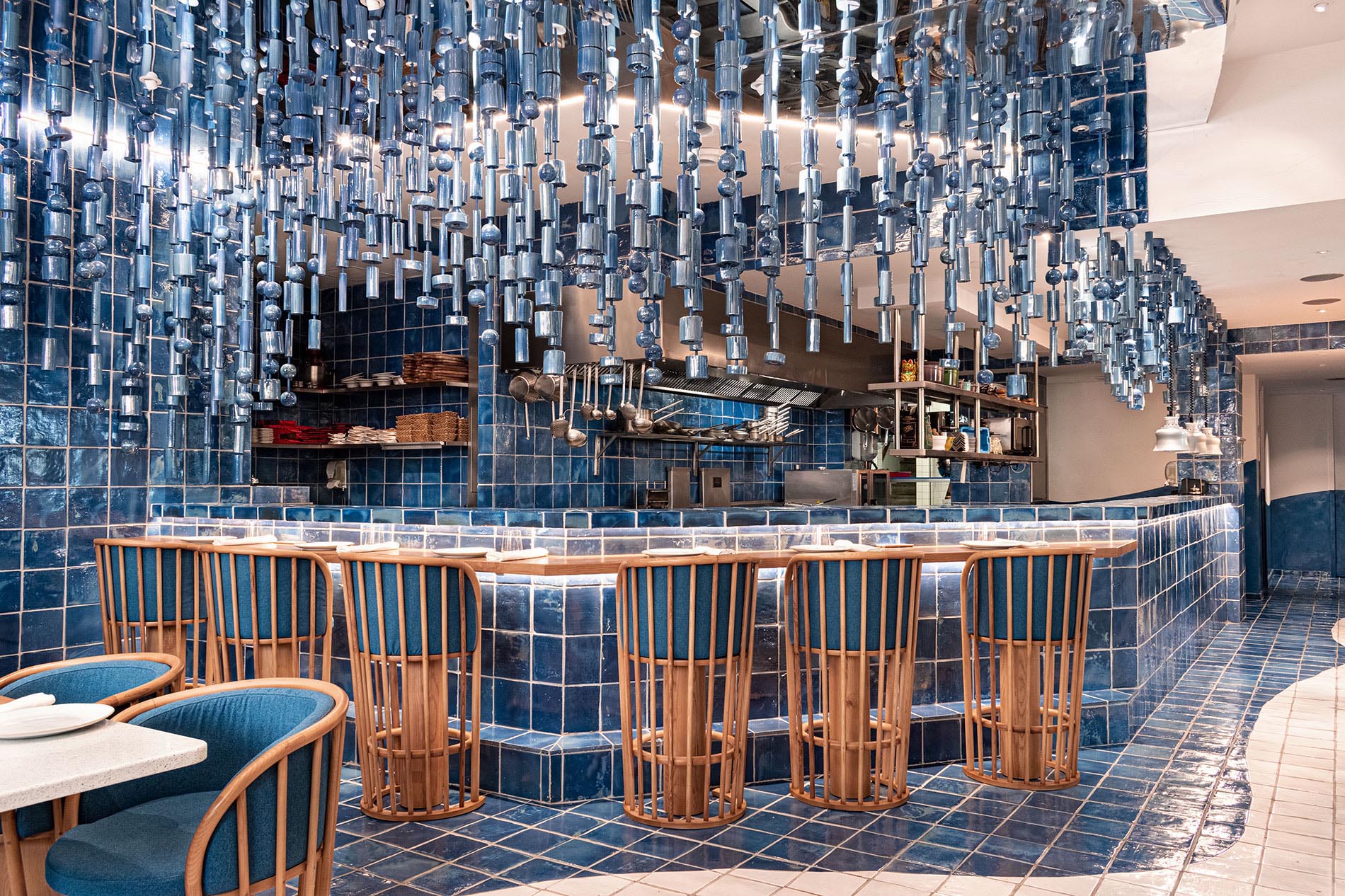 Masquespacio has recently completed the interior design of La Sastrería, a restaurant in Valencia, Spain.
The designers drew inspiration from the seaside nearby and the food being served, which are also products from the sea.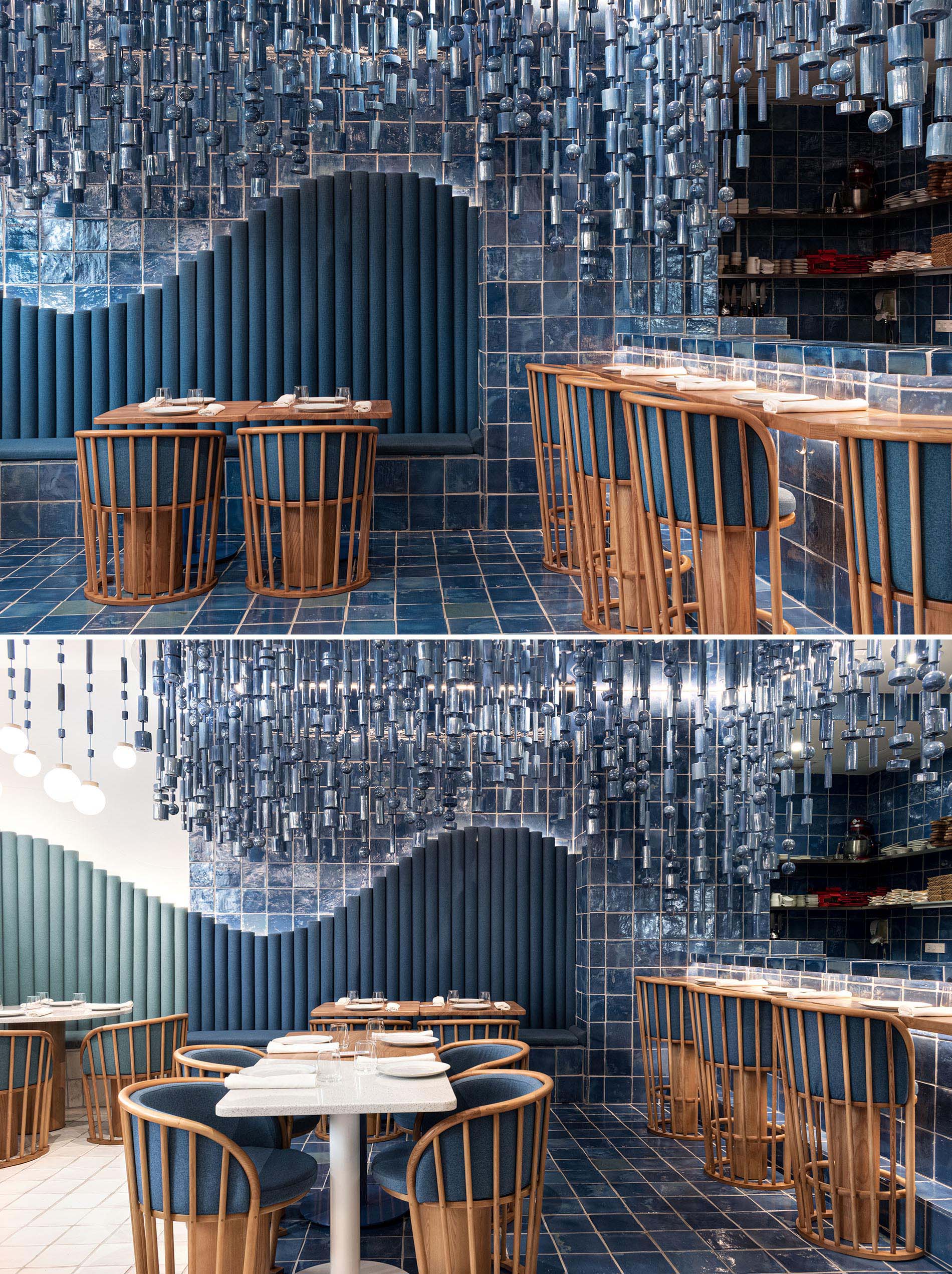 This resulted in the interior recreating a huge wave that grows toward the kitchen and is formed into a sculpture made of ceramic pieces.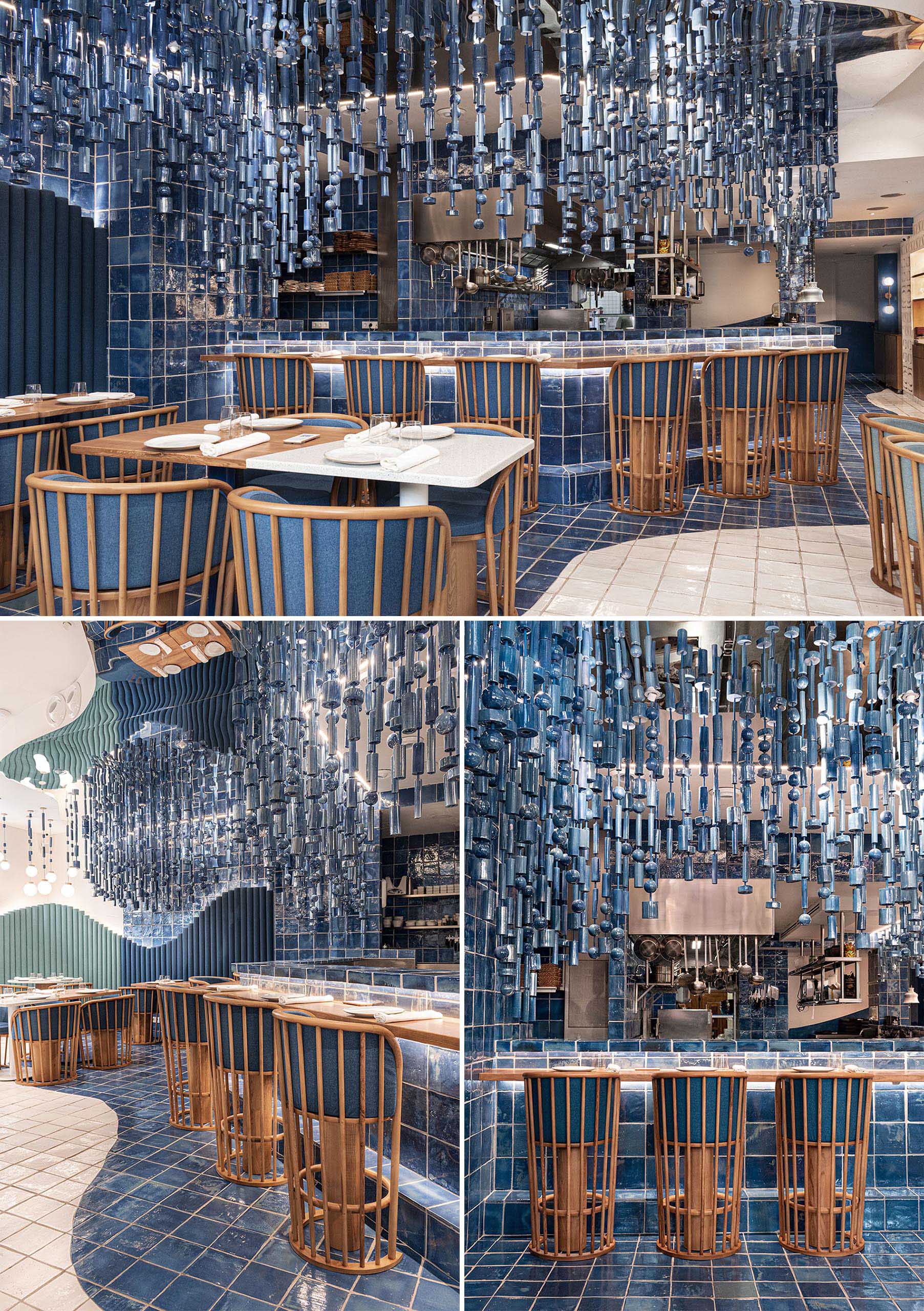 The floors of artisan ceramic tiles in white and blue represent the line between the water and the sand of the sea, while the chairs designed for the space are a reference to fishing boats.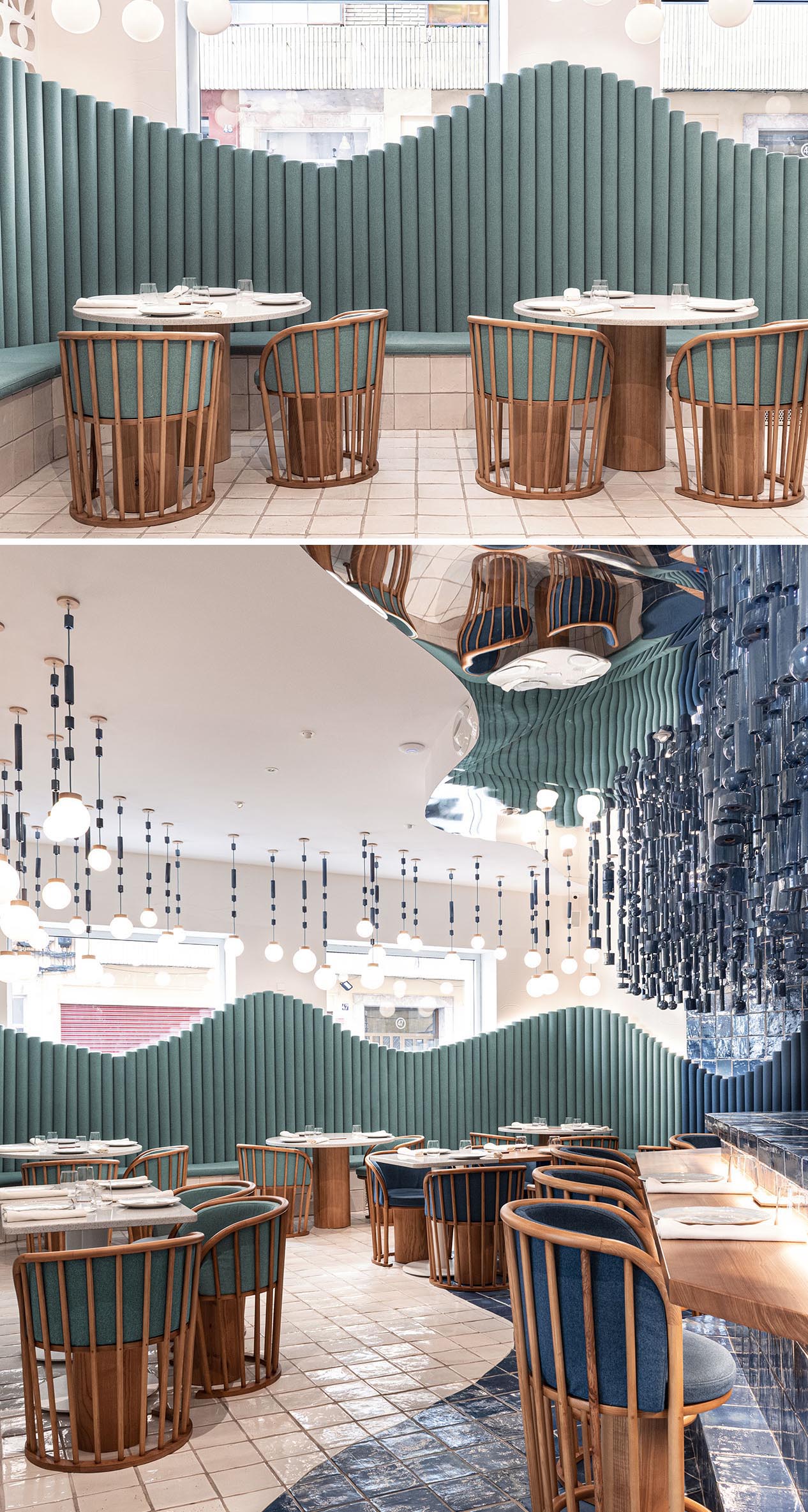 Photography and design by Masquespacio | Contractor: ATG