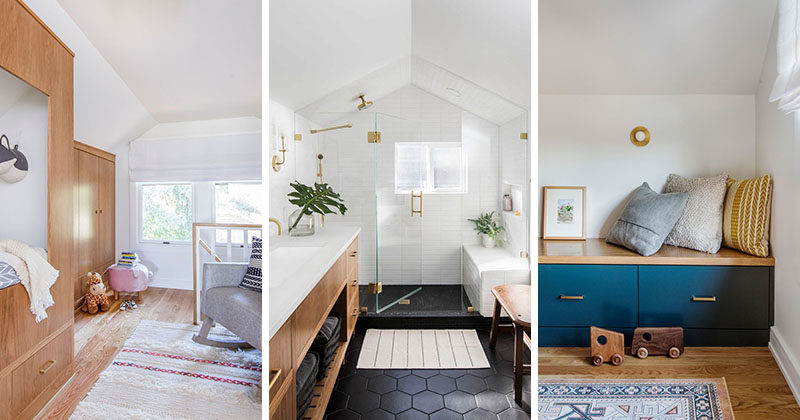 Interior design firm Casework, has updated a master bedroom suite that's located within 550 square feet of attic space inside a 1912 Seattle home.
The homeowners wanted to transform their existing master bedroom and bathroom to include more practical closet and storage space, as well as add a nursery.
At the top of the stairs, there's a built-in wood closet and a matching built-in bed. A drawer underneath the bed opens to reveal a step to make getting into the bed easier.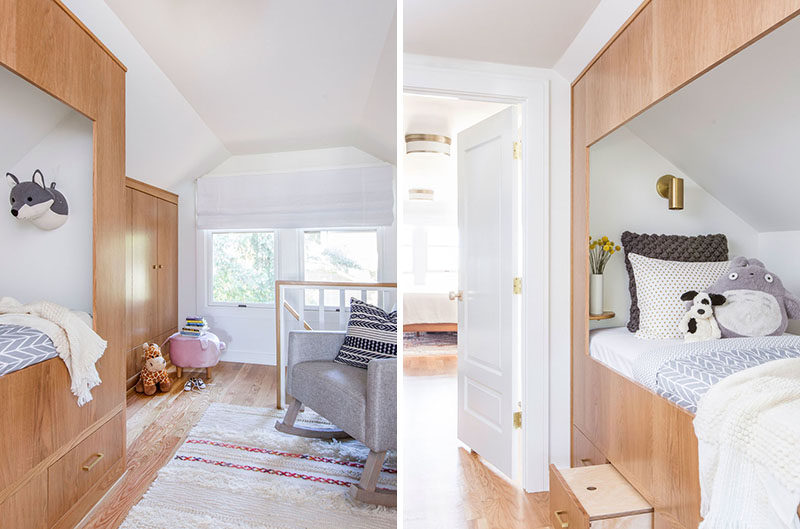 ---
Between the nursery and the master bedroom, is the bathroom. Black hexagonal tiles cover the floor, while a glass shower screen separates the shower from the rest of the bathroom, and brass details add a luxurious touch.
---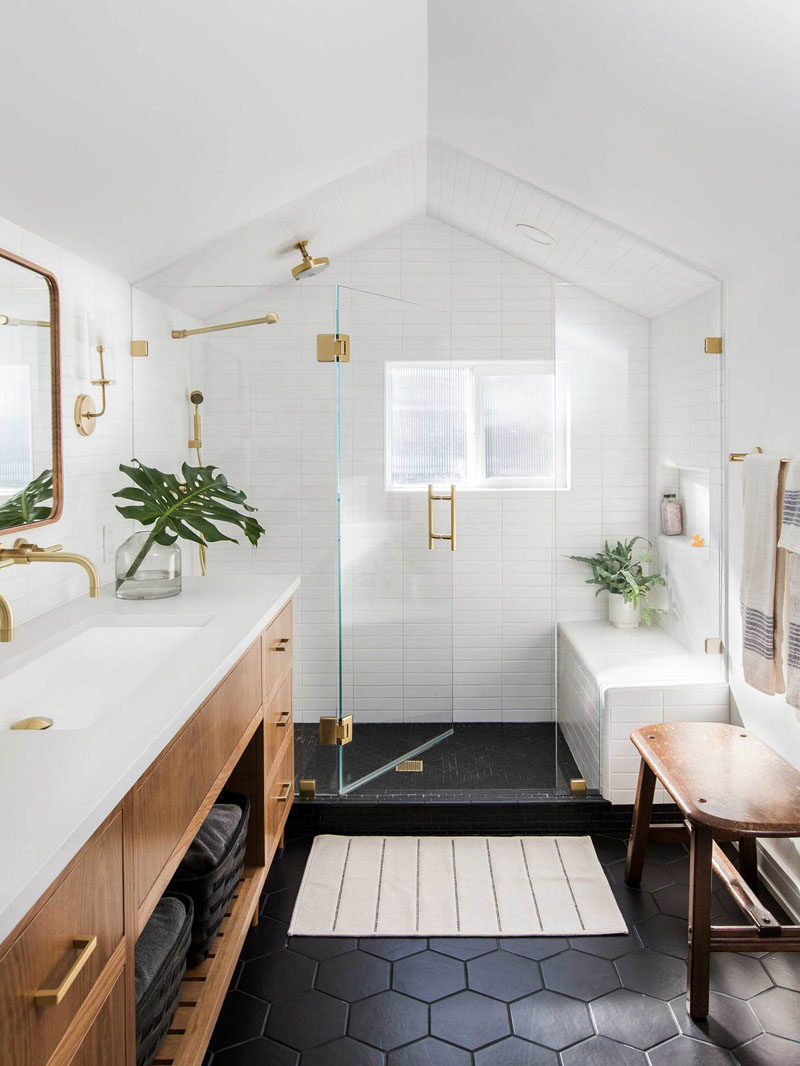 ---
Outside the bathroom are built-in his and her closets and a dressing room area, as well as an open bookshelf with wood shelves that provides a place to display decorative items.
---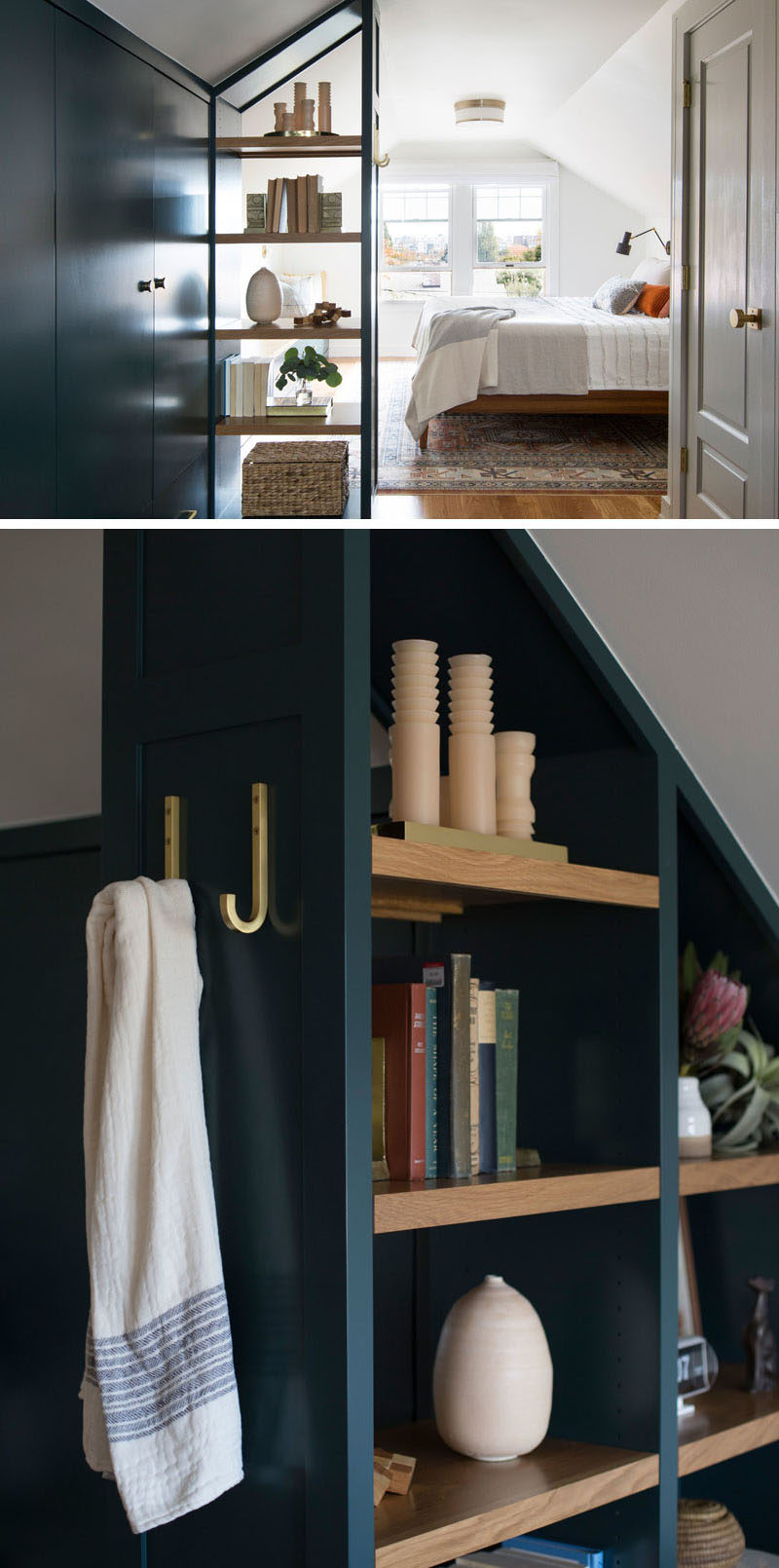 ---
The updated master bedroom has a built-in bench that runs the length of the room and adds more storage in the form of drawers underneath. On the opposite wall, simple bedside tables are placed below minimalist matte black wall lamps.
---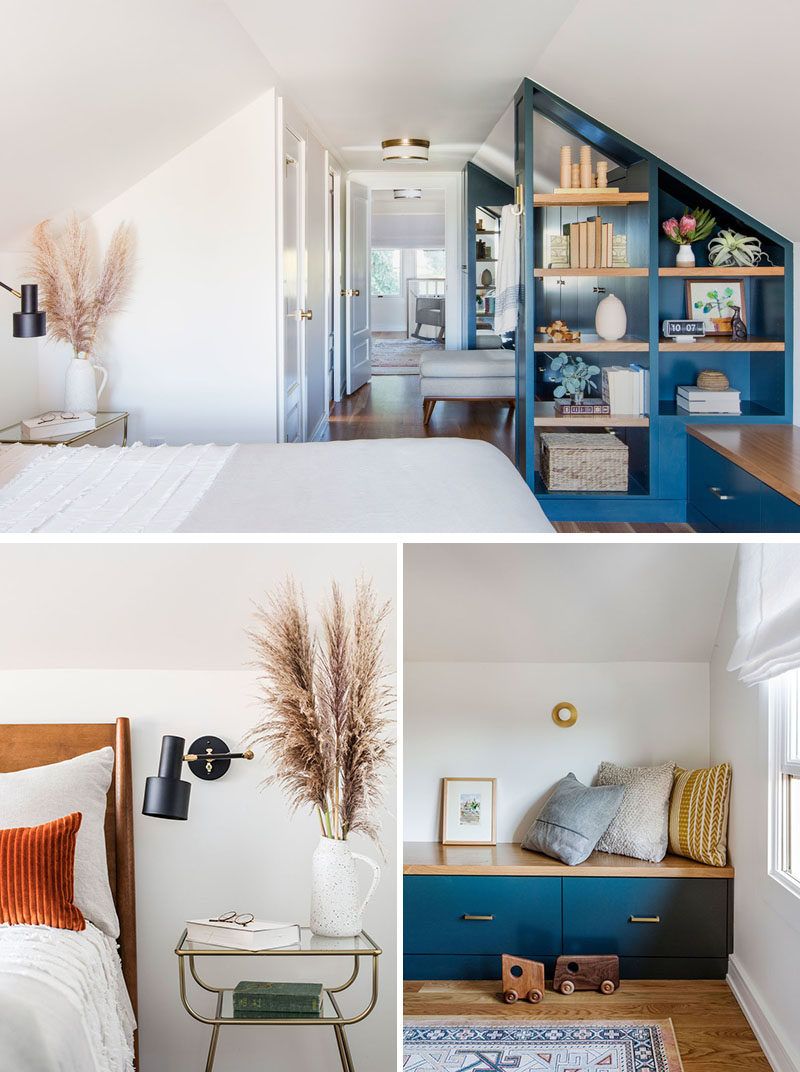 Photography by Rafael Soldi | Interior Design: Casework | General Contractor: Luke Thoreson Construction
---