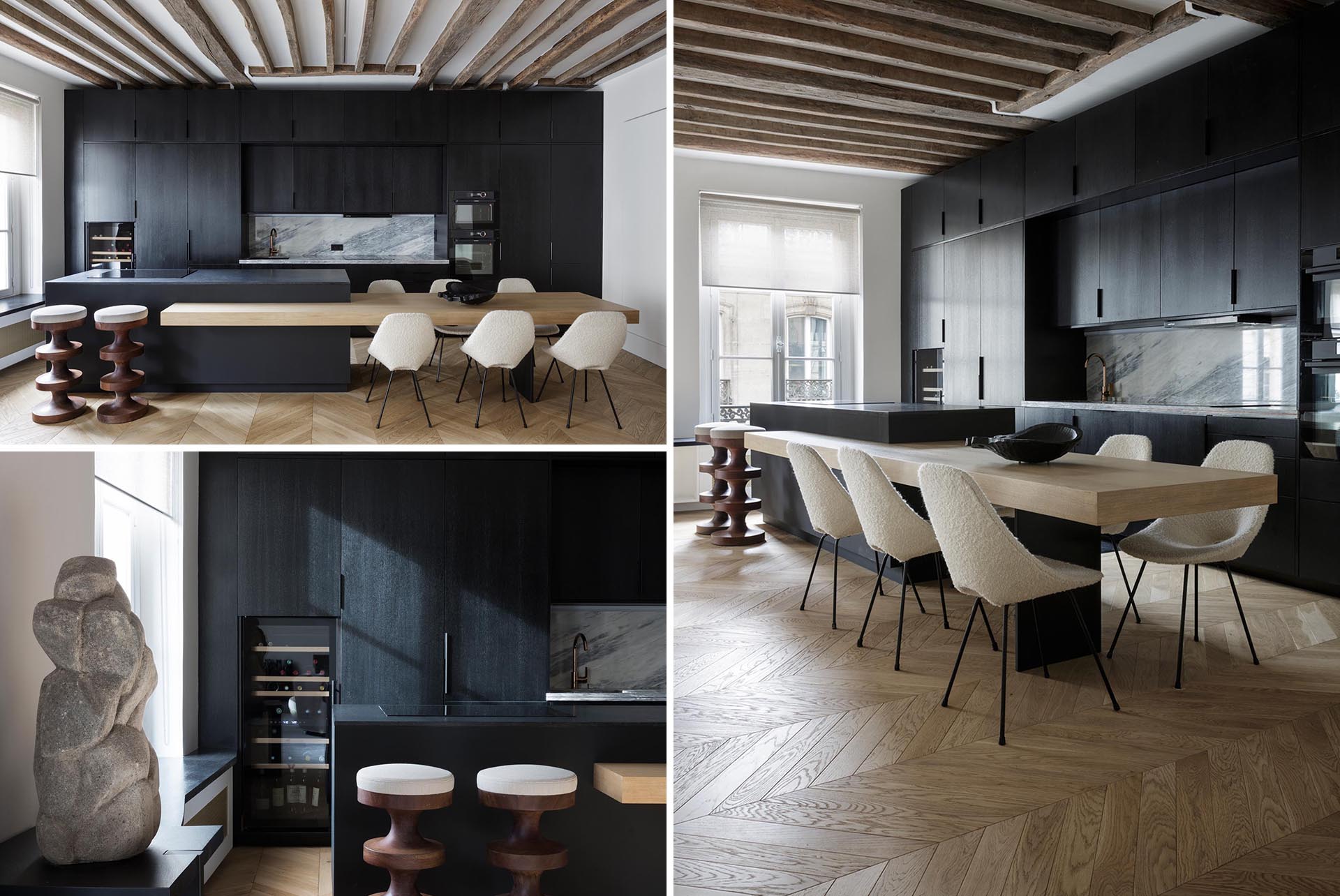 Studio Arthur Casas together with architect Marina Werfel has designed the interiors of a modern apartment in Paris, France, that includes a striking matte black kitchen.
The kitchen, which is a key design element in the apartment, strongly contrasts the light furniture found in the nearby living room.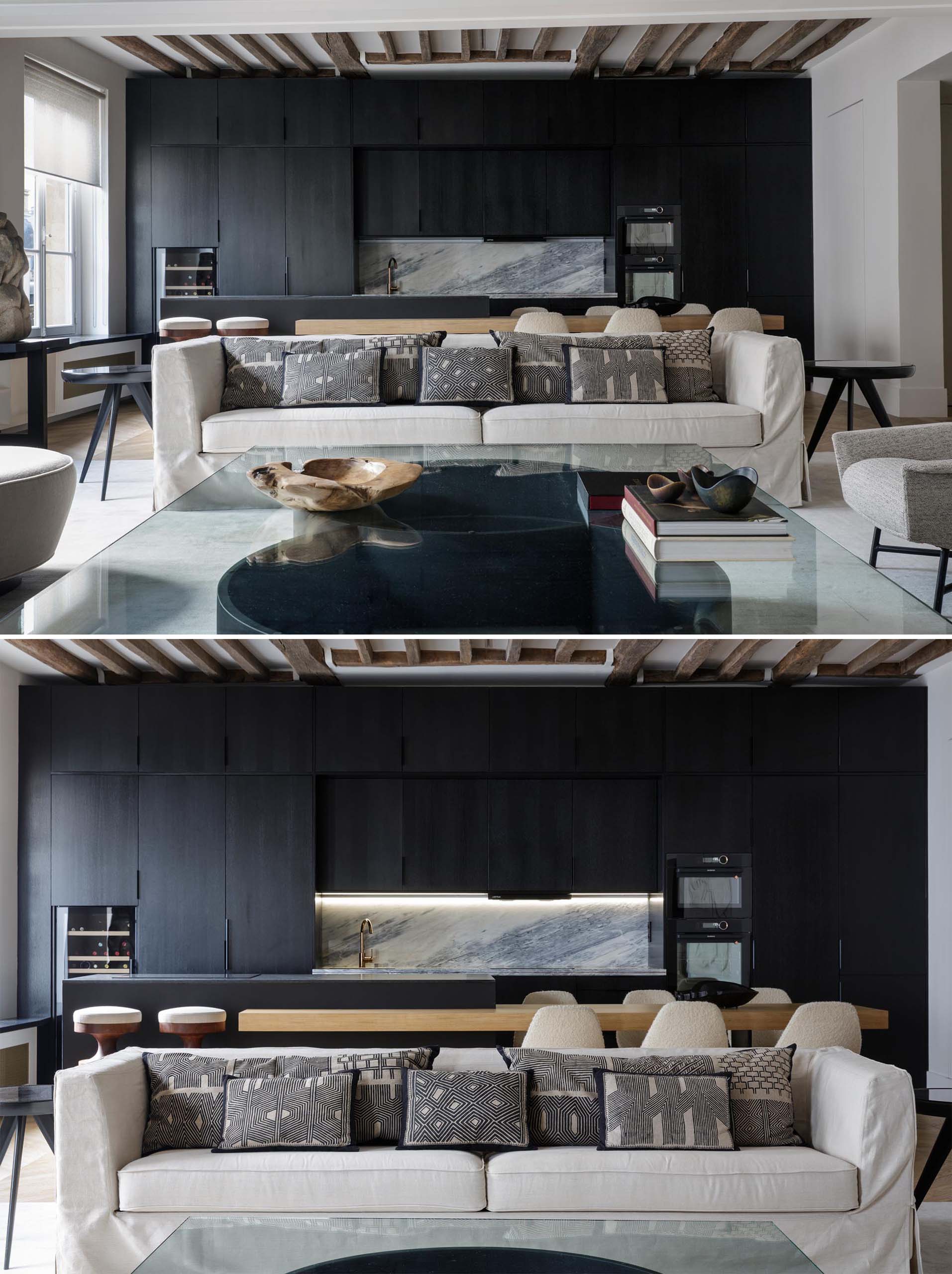 The black kitchen cabinets have matching hardware, creating a seamless look.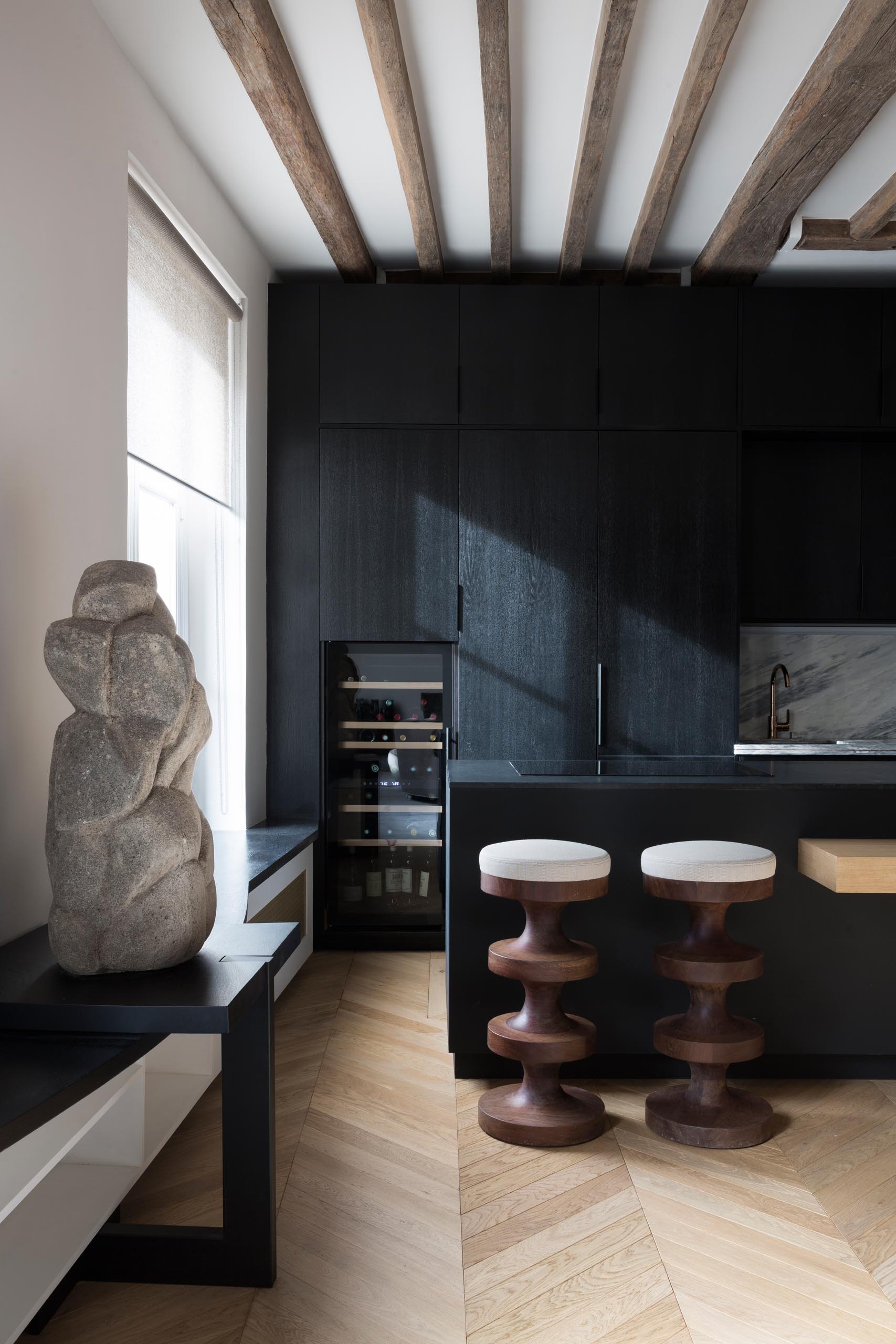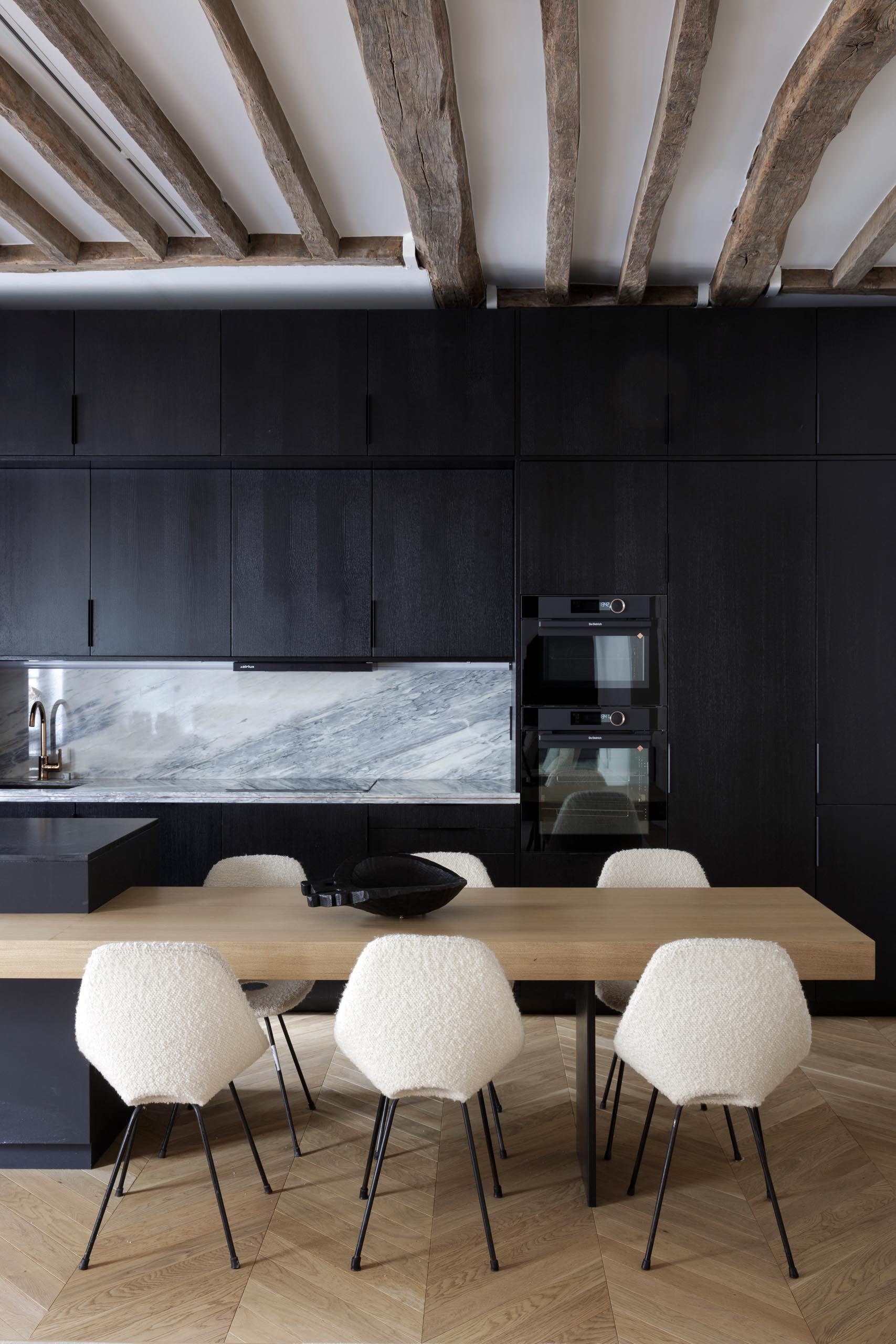 The kitchen island extends and drops down to include a wood dining table with upholstered dining chairs.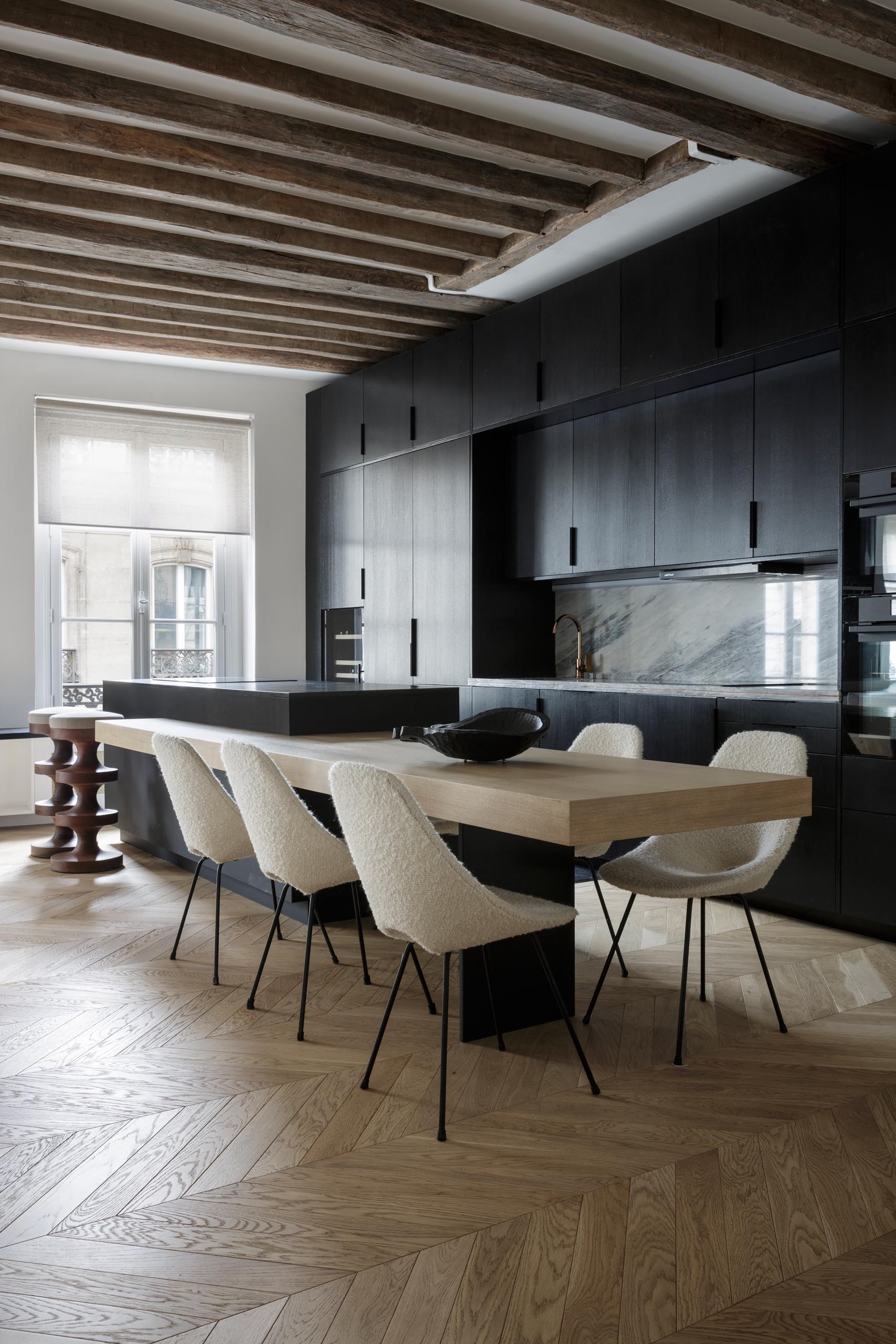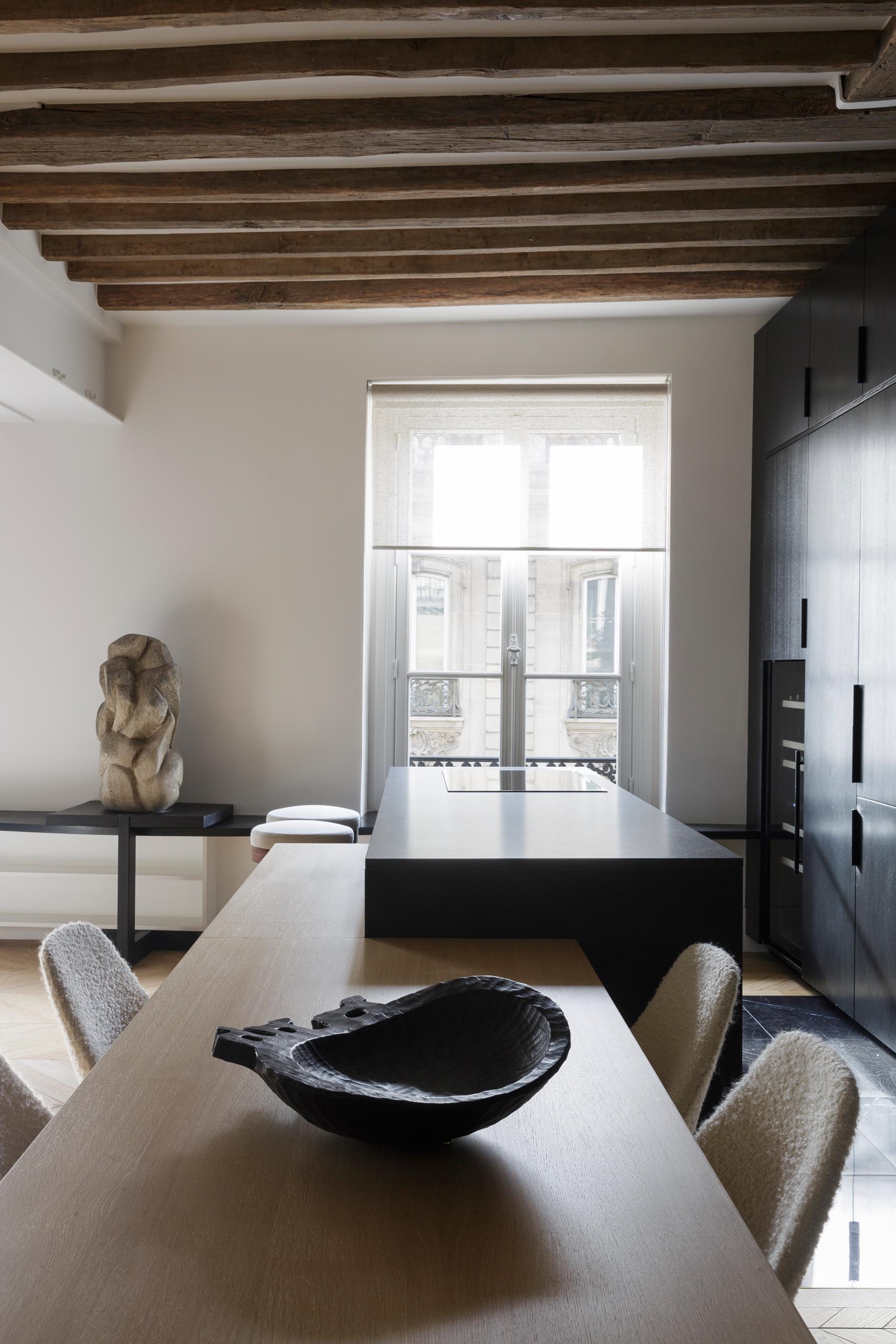 Let's take a look around the rest of the apartment…
The Exterior
The home is located within a building that's located on one of the most elegant streets of Paris, where the major fashion stores and art galleries are concentrated.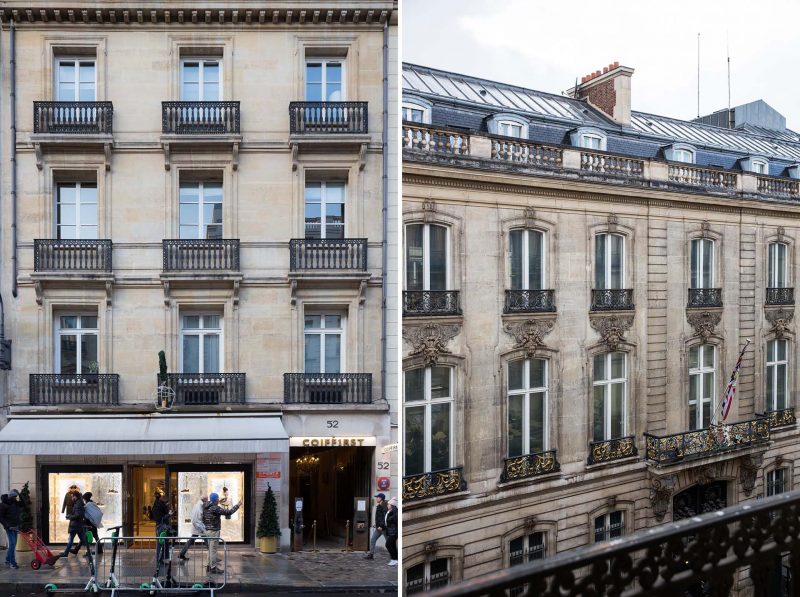 Entryway
Throughout the home is a monochromatic color palette, with wood and steel design accents. Central to the open plan living room and the kitchen is a large steel beam in the ceiling that's been painted white, while wood beams have been left exposed.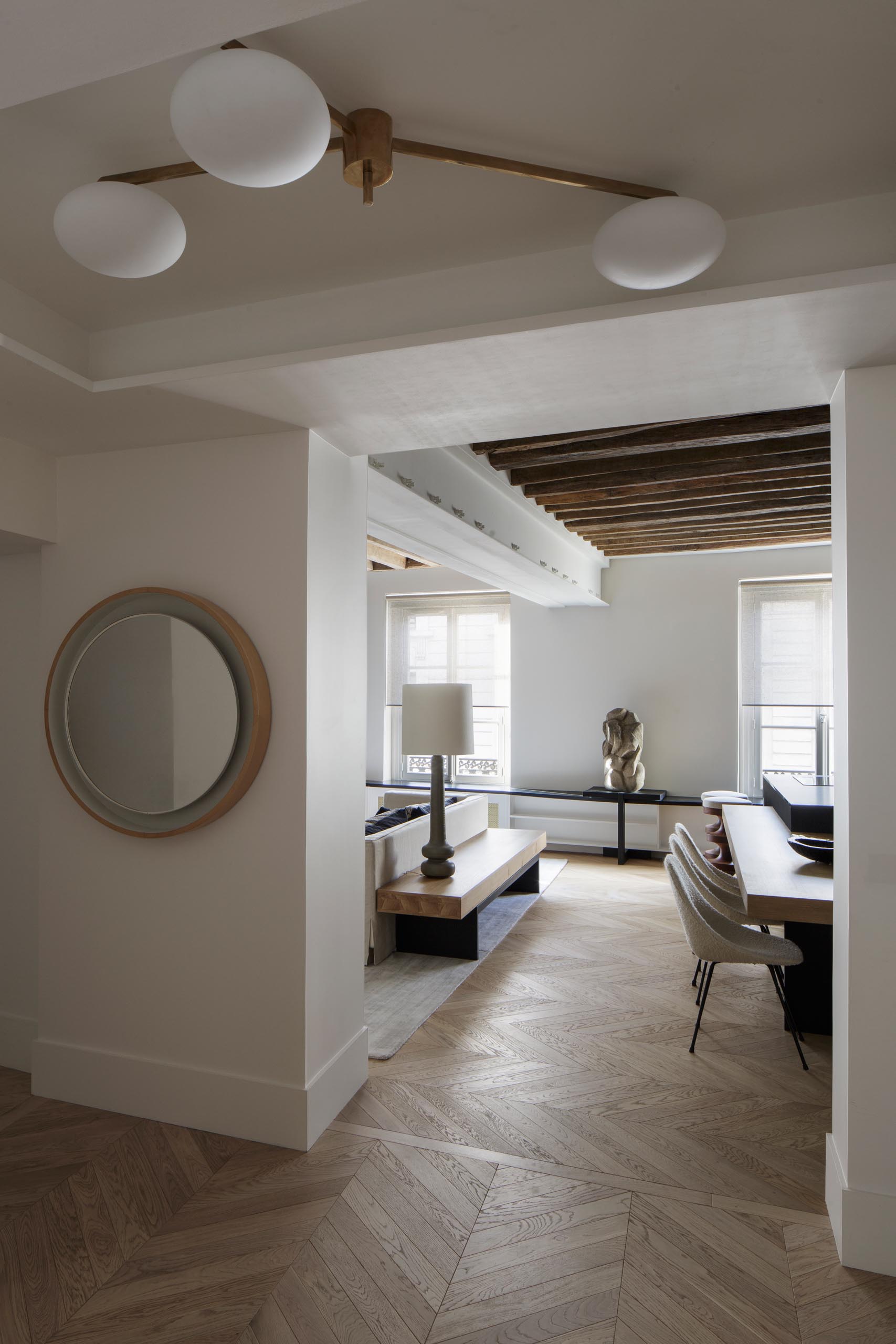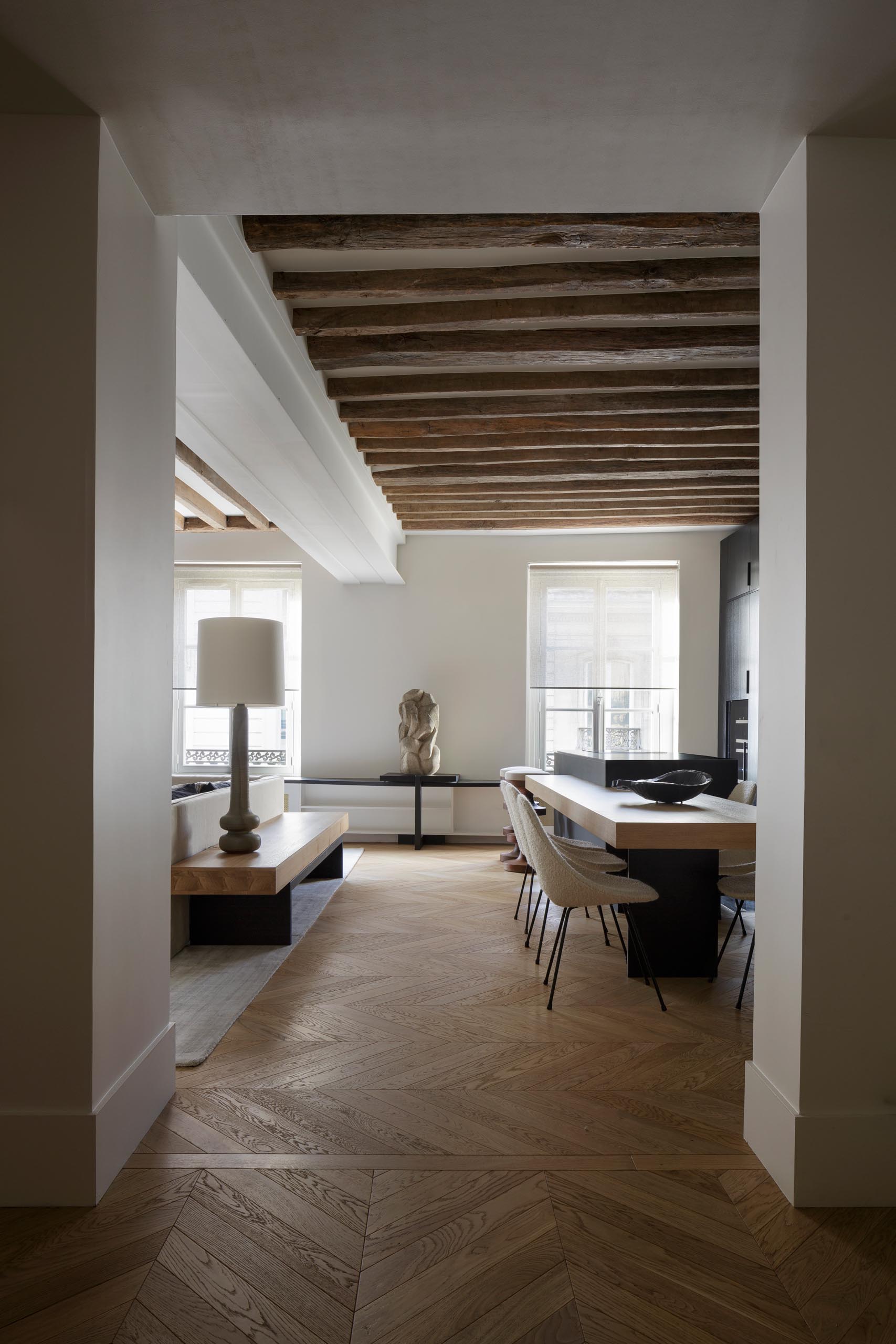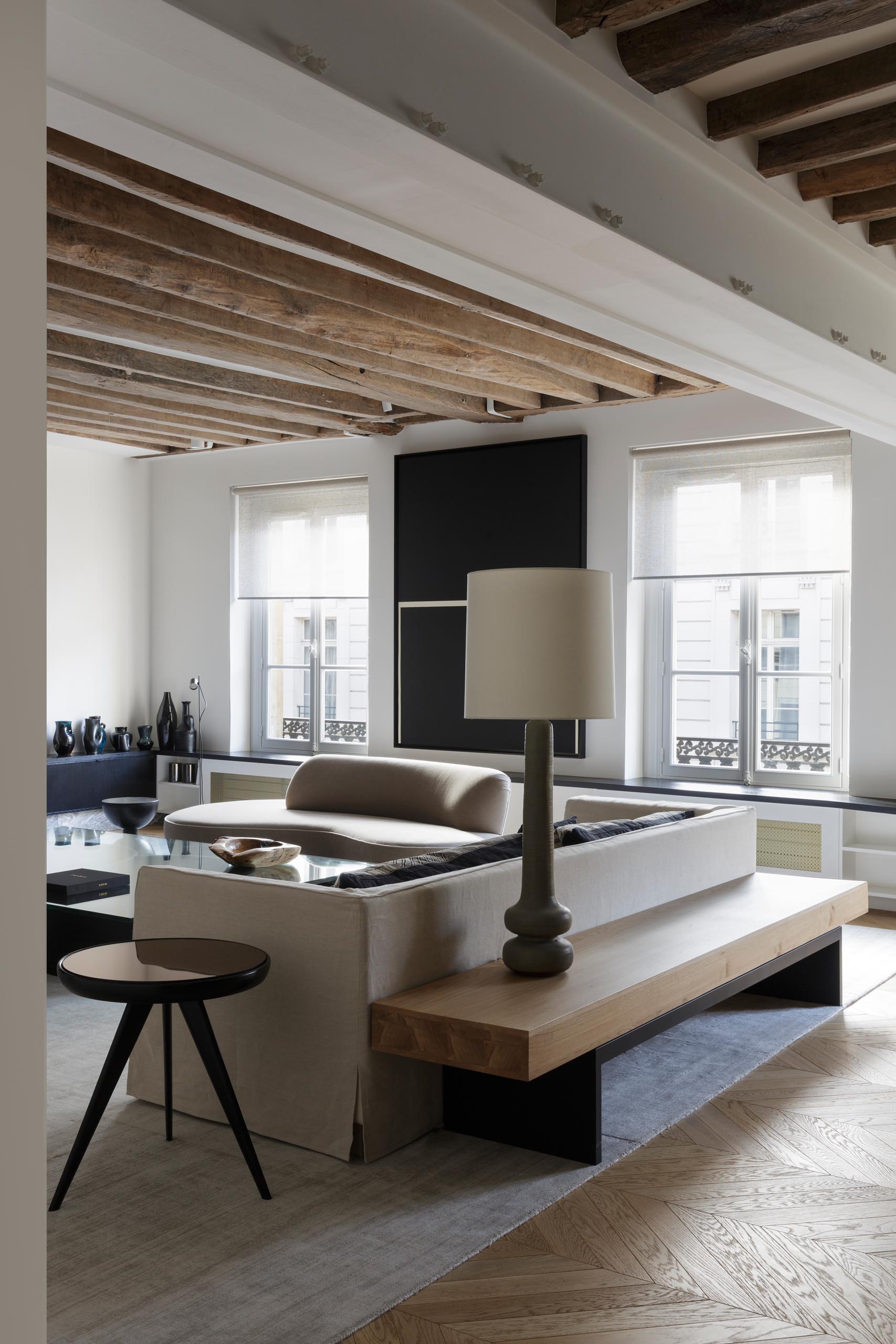 The Living Room
In the living room, neutral-colored furniture creates a calm and relaxed environment, while the glass coffee table with a black base complements the black kitchen cabinets and the black accent wall at the opposite end of the open space.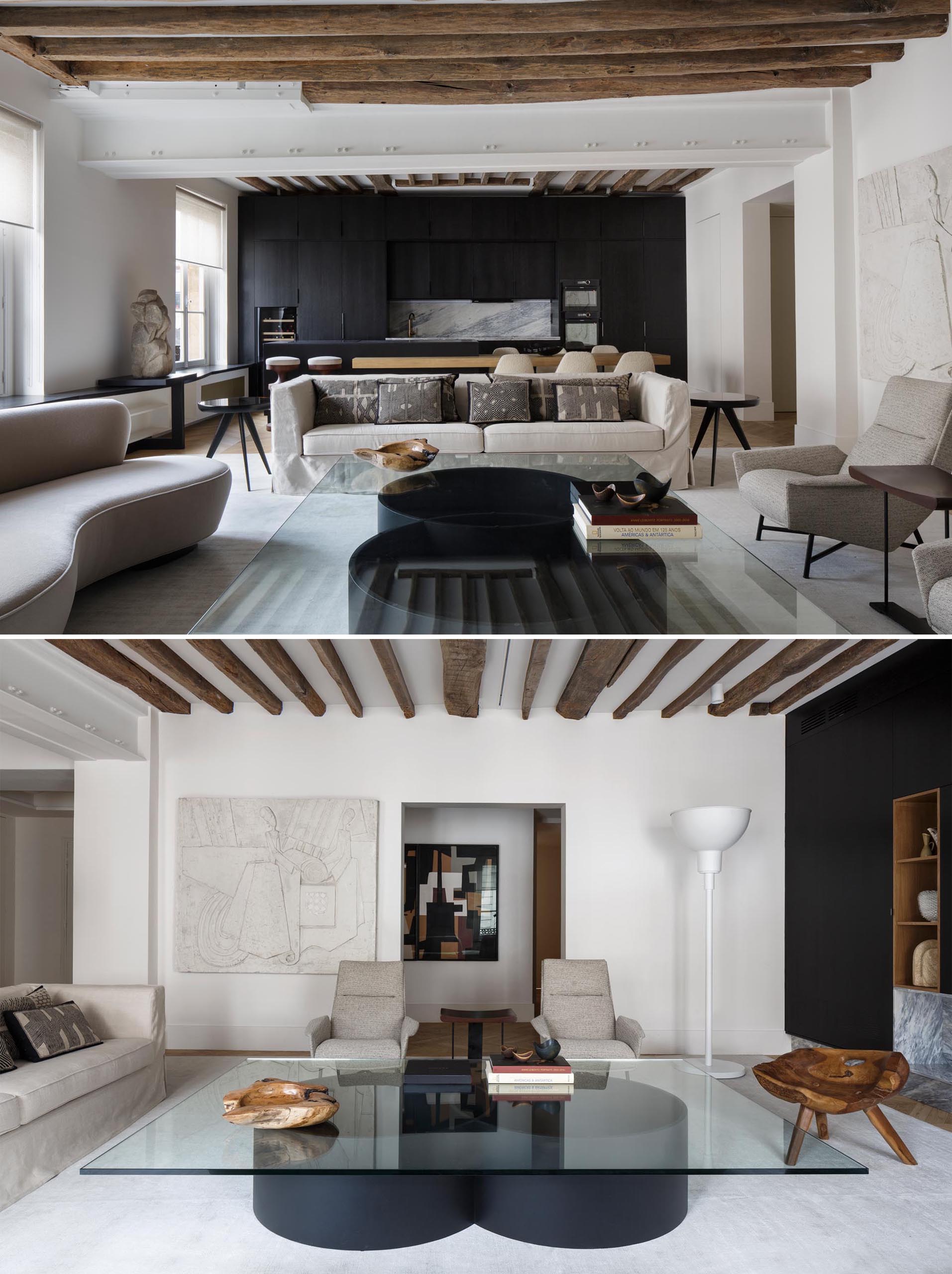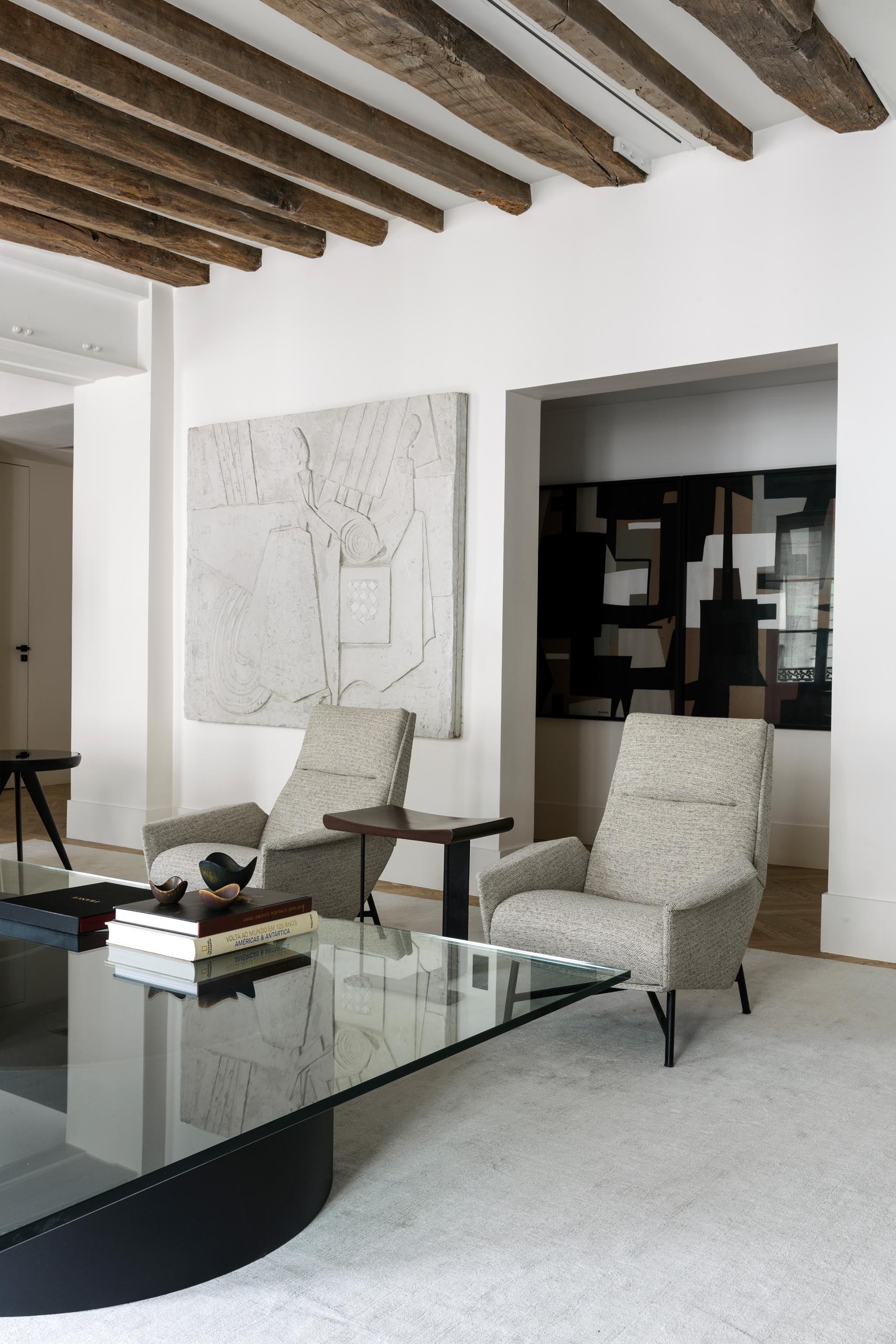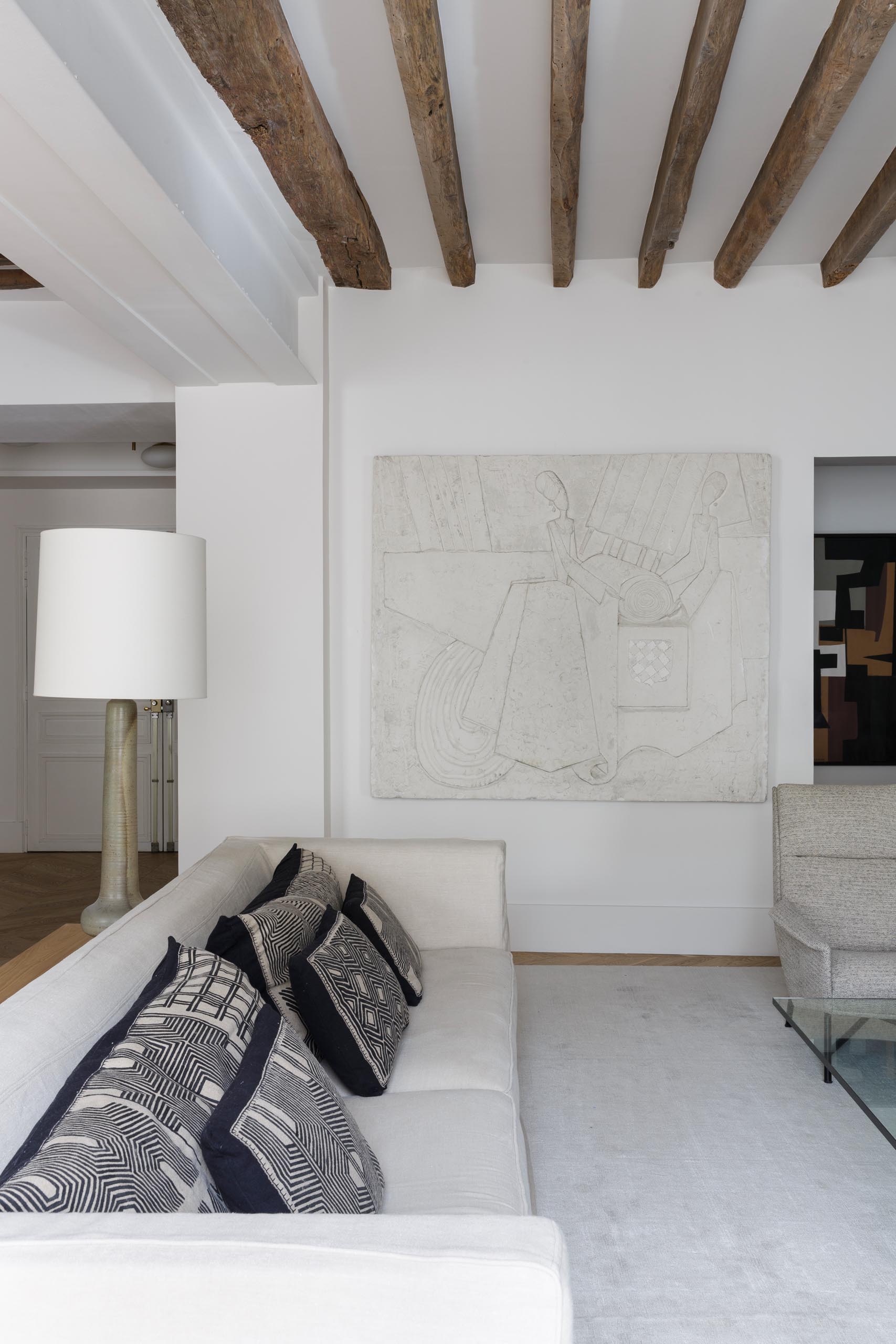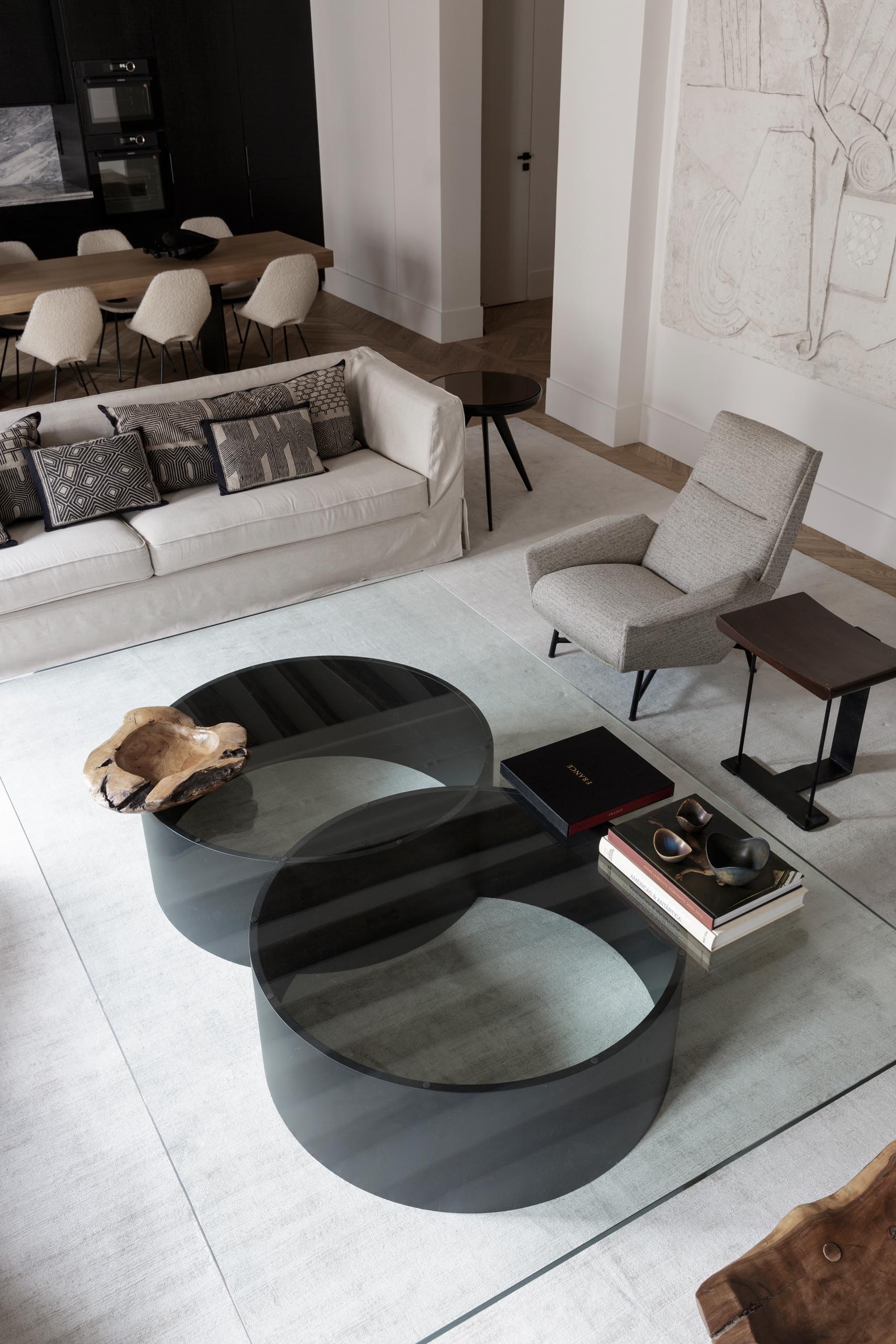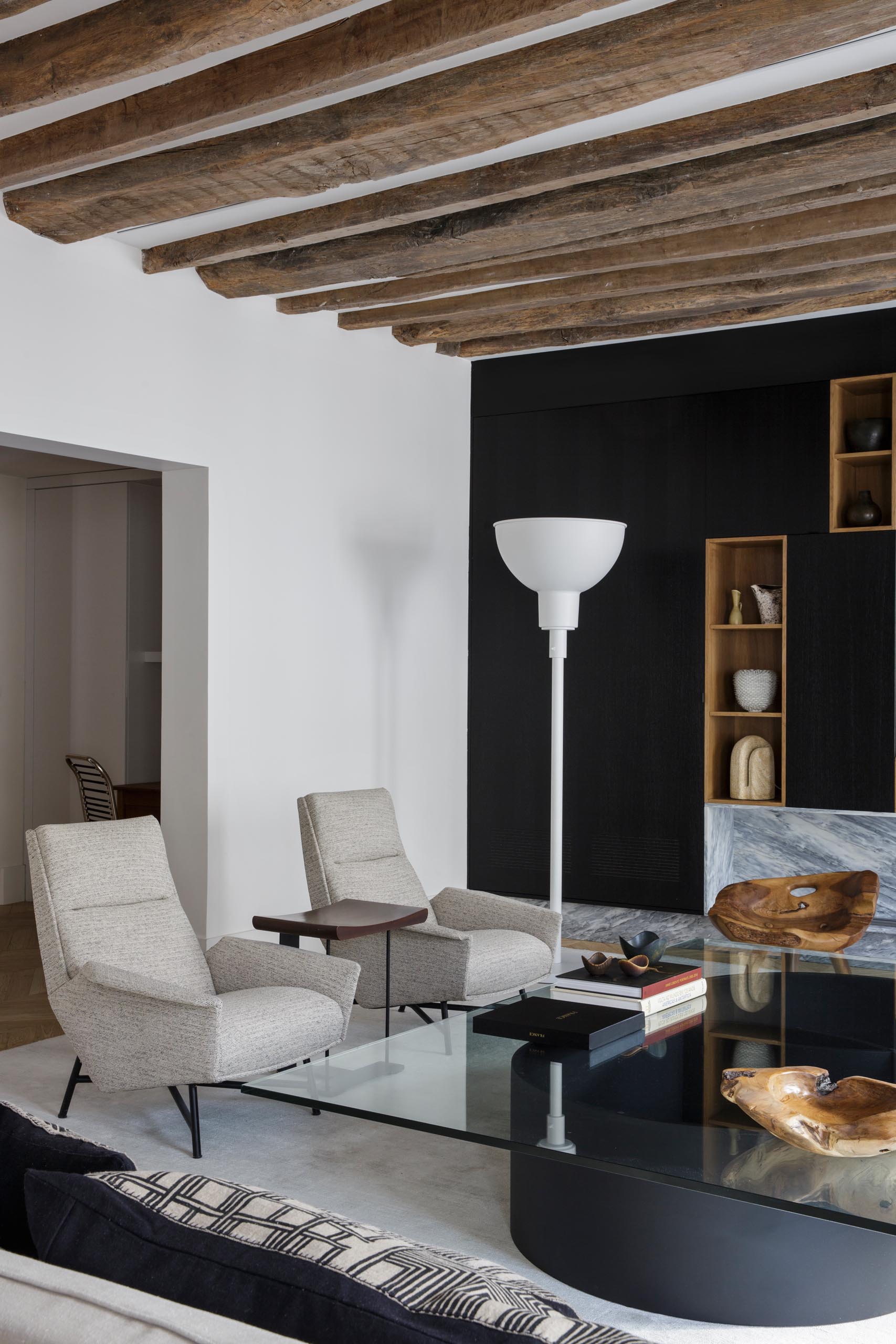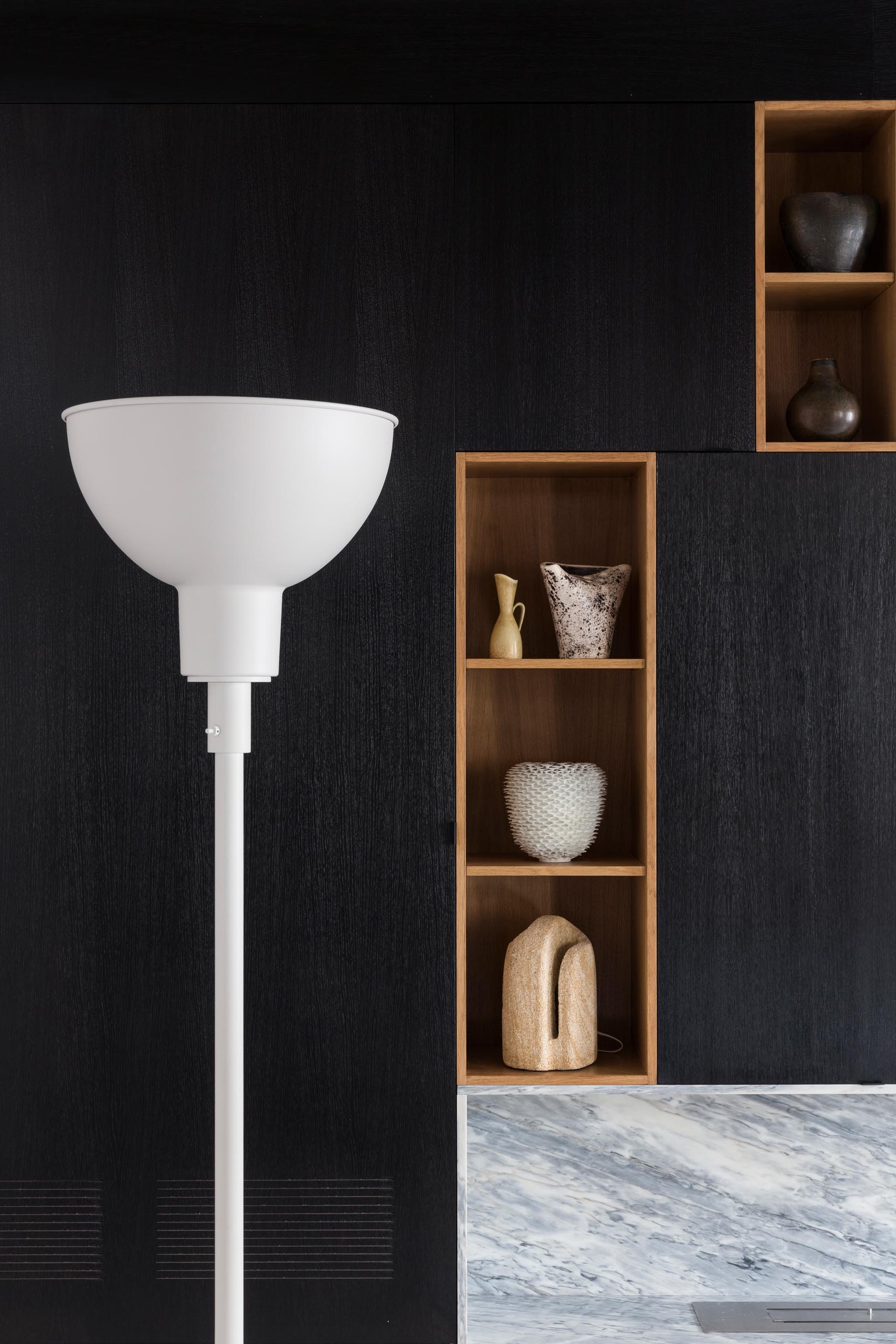 Home Office
A small home office is located in the hallway adjacent to the living room and includes a small wood desk as well as a built-in shelf and hidden lighting.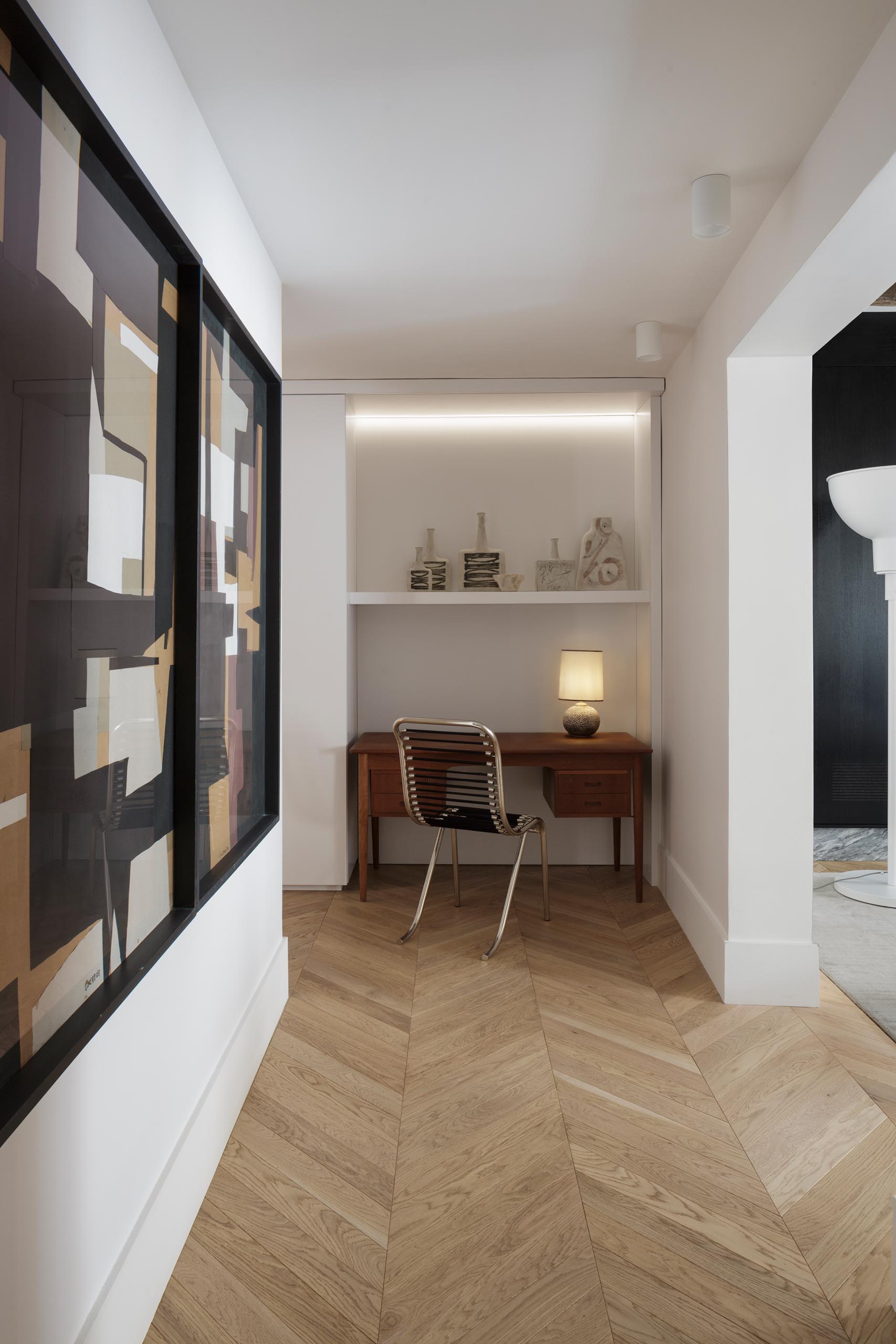 Bedrooms
In the bedrooms, calm colors have been paired with textures and artwork to create relaxed and cozy spaces.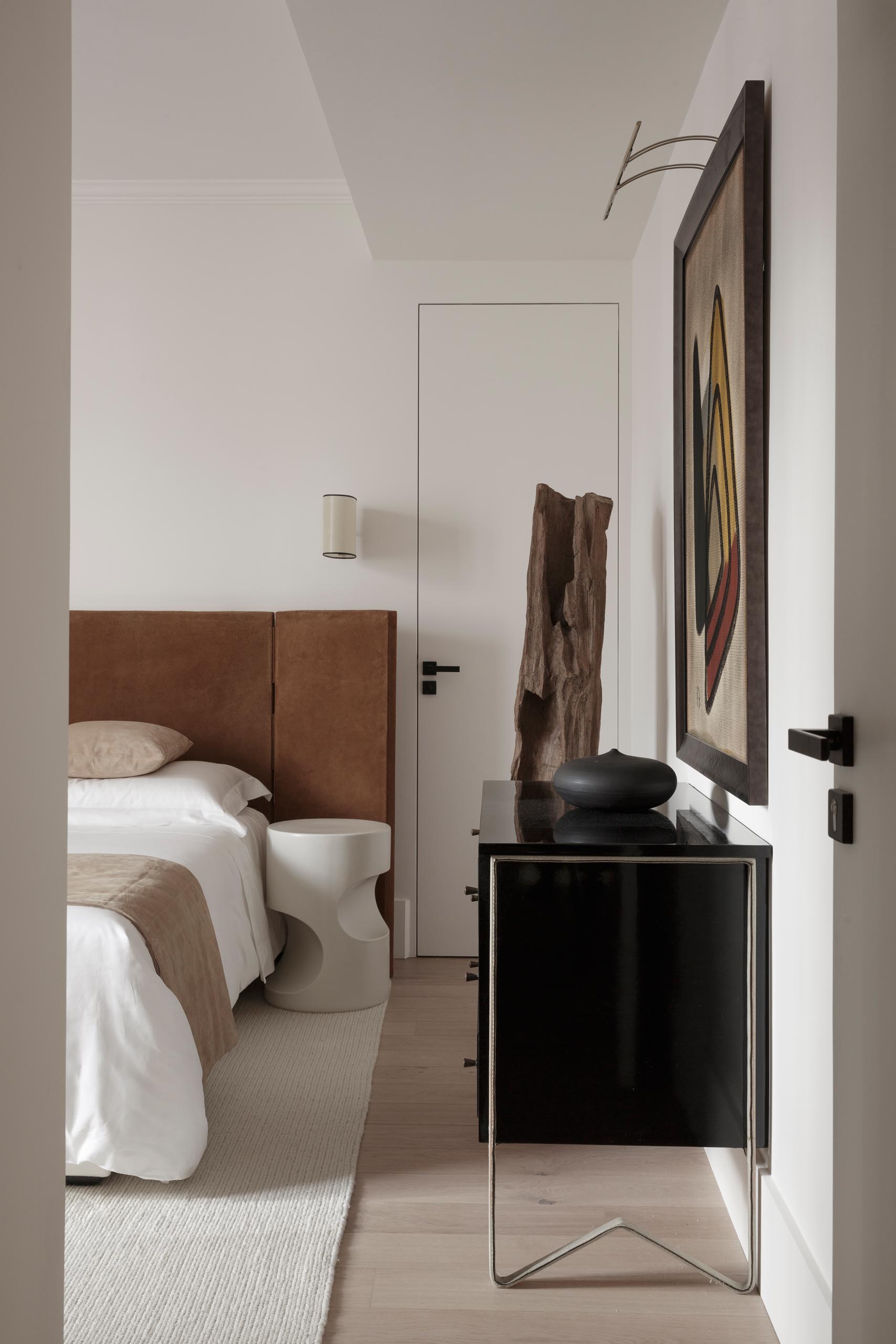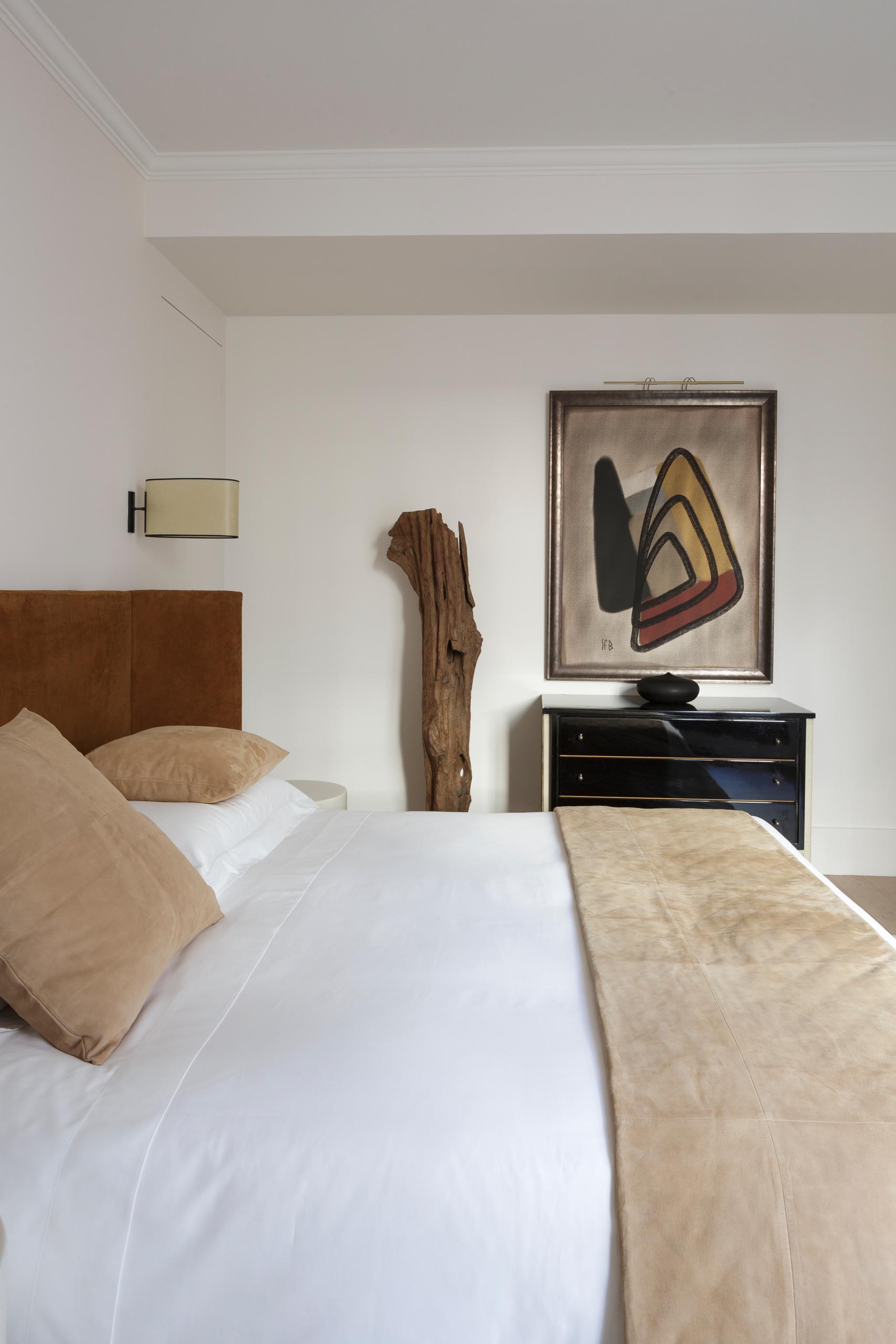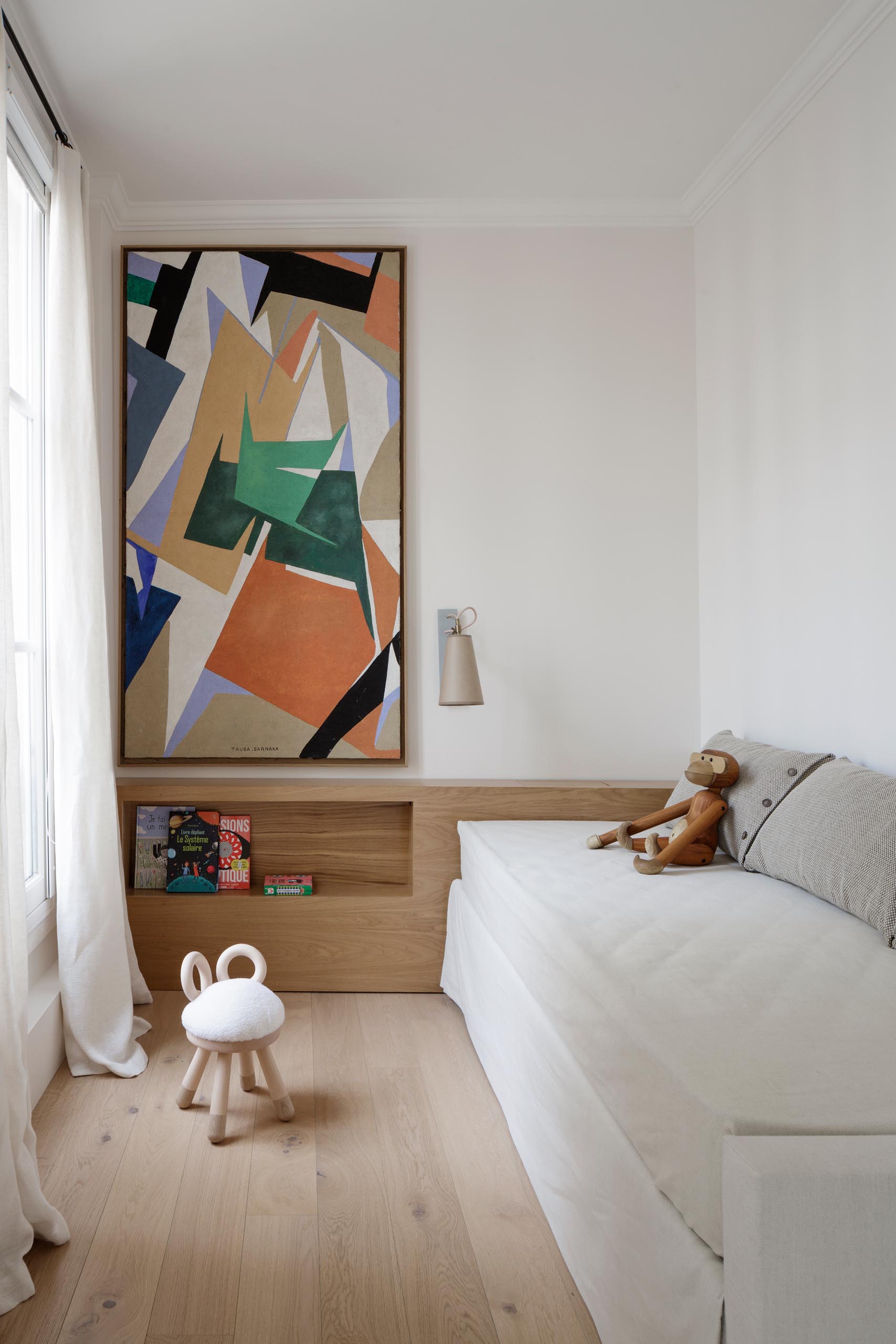 Photography: Filippo Bamberghi | Design: Arthur Casas | Co-author Marina Werfel (WER designs) | Team: Raissa Furlan, Victoria Chaves, Camilla Dall'oca, Luisa Mader | Contractor: MCI | Suppliers: Christian Liaigre, Phenicia, Holly Hunt, XL Living, Wever & Ducré, Ecart, Elite Beds