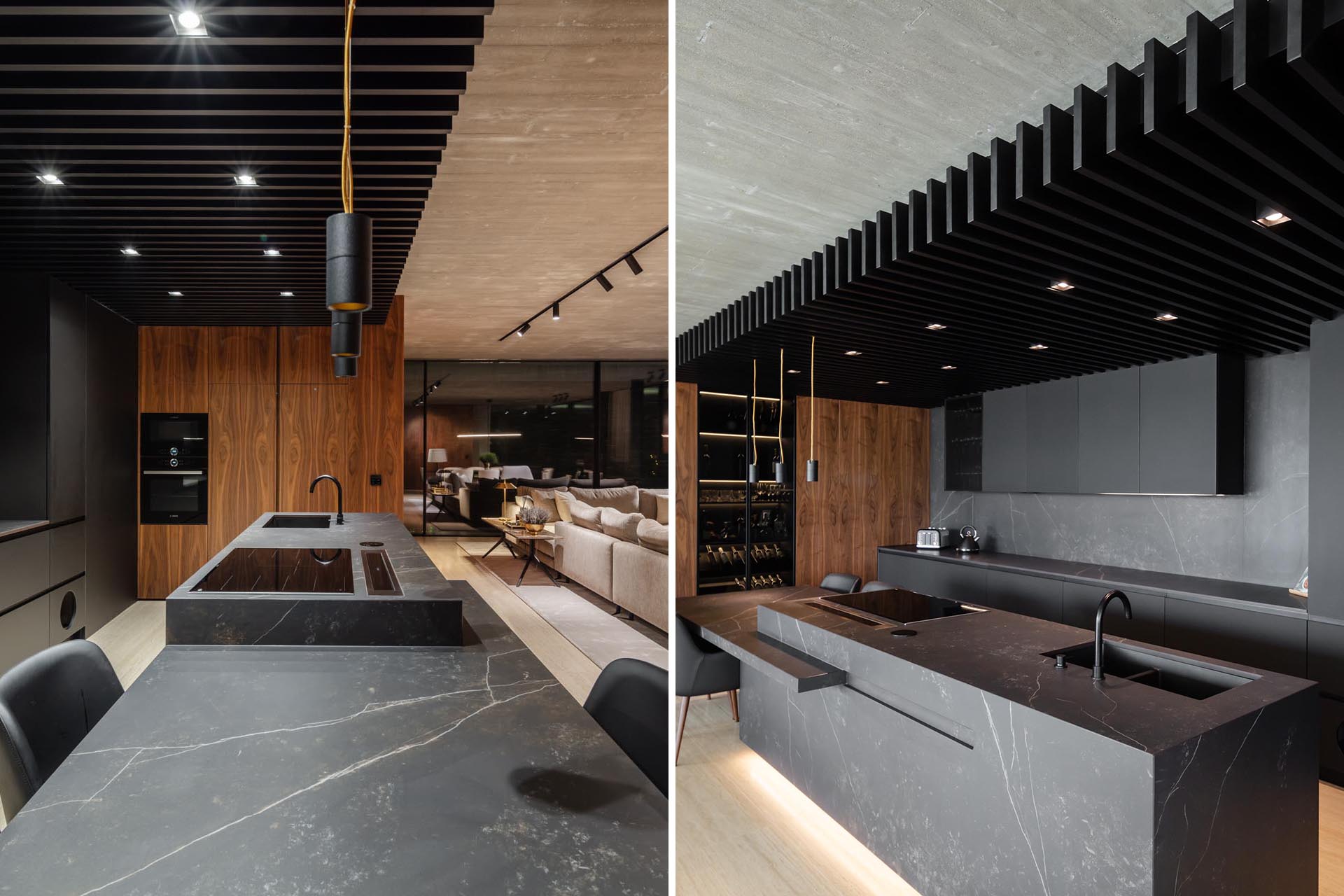 TRAMA arquitetos have recently completed a modern concrete home in Braga, Portugal, that includes a black kitchen.
The kitchen, which stands out in the mostly concrete, glass, and wood interior, features a wall of matte black minimalist cabinets (which also include a little door for access to a cat litter box), as well as a black wood ceiling with lighting positioned evenly between the slats.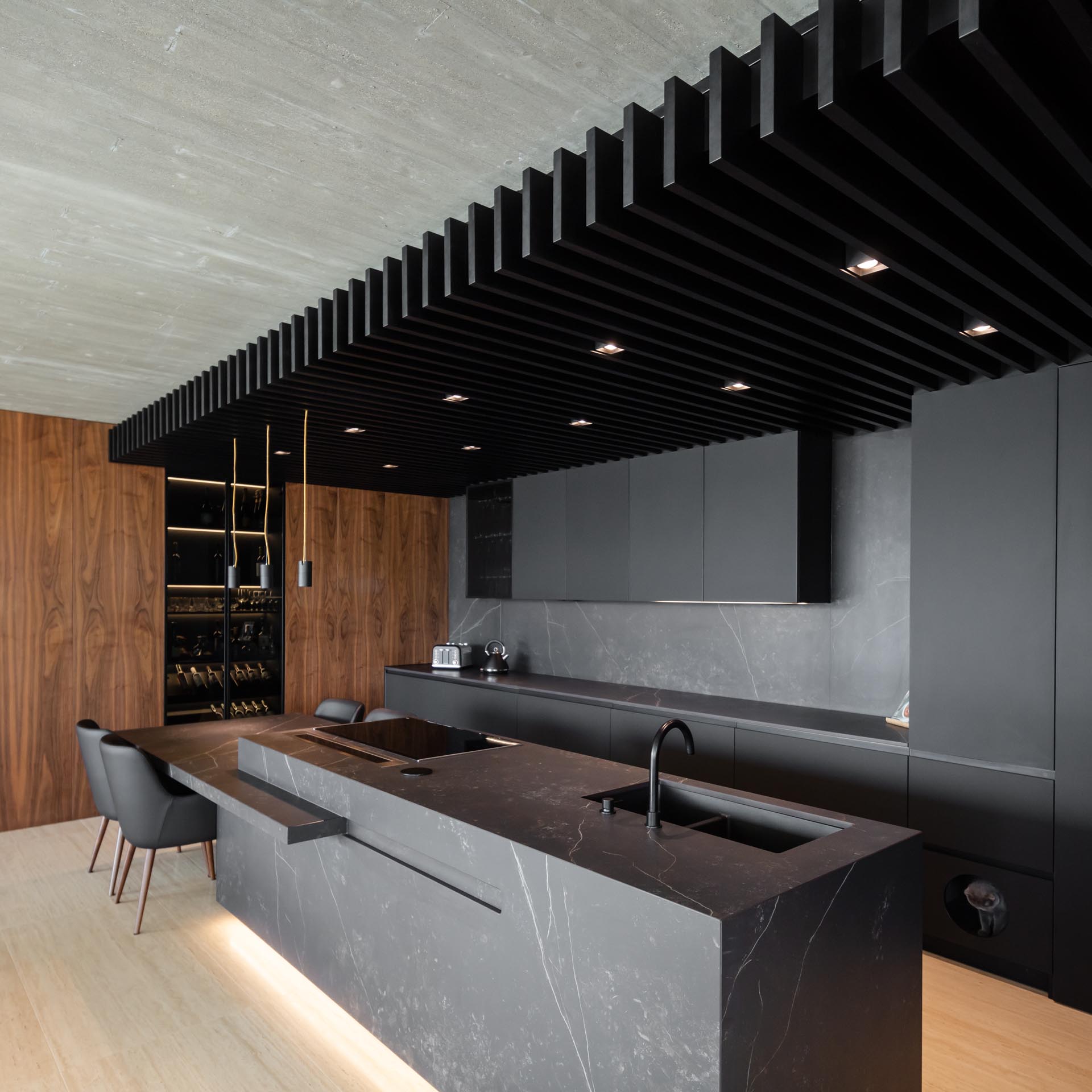 The kitchen also includes a large island with dark gray stone, seating for four people, a cooktop, and an under-mount sink. Hanging above the island are three simple black pendant lights, while beneath the island, there's hidden lighting.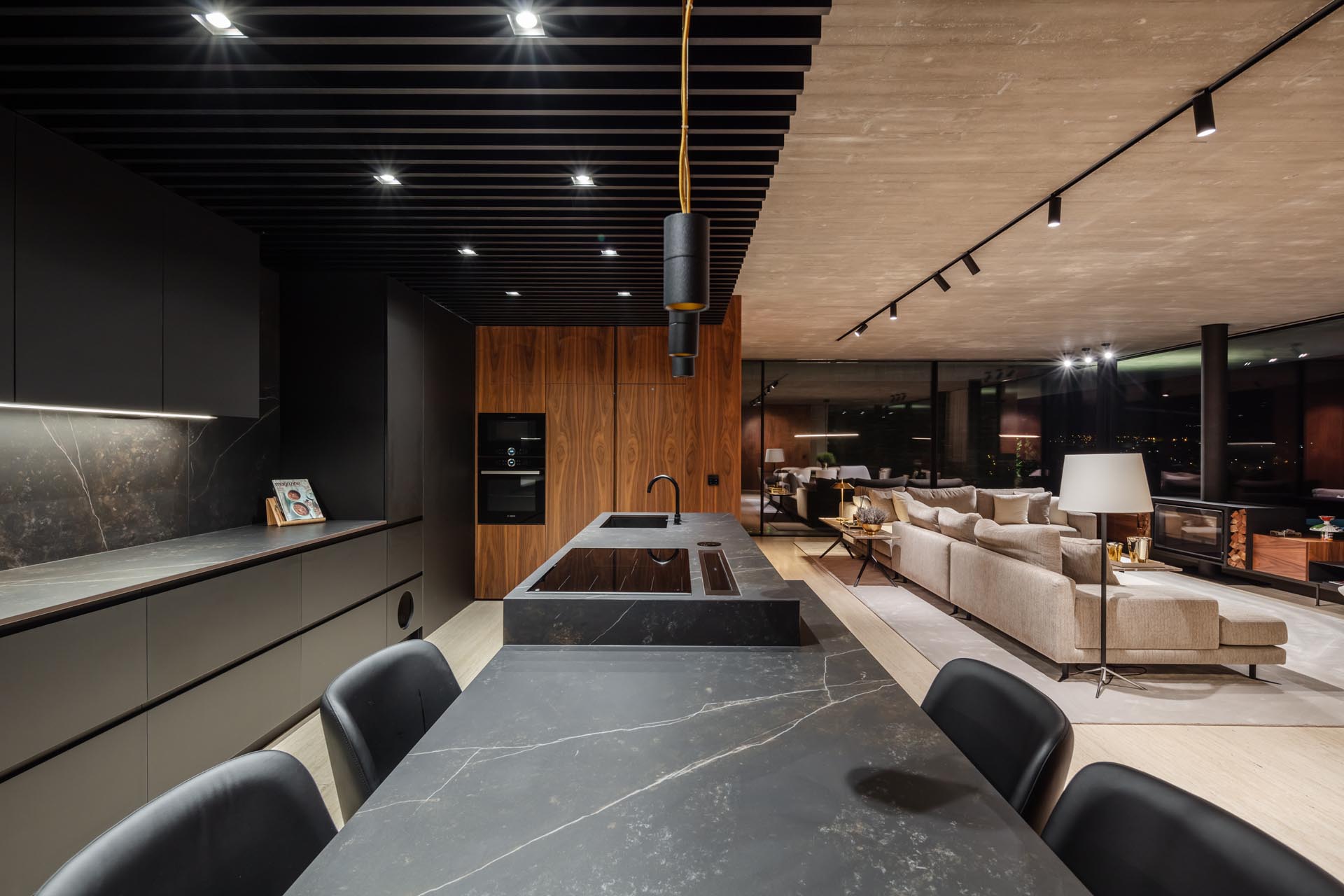 Let's take a look around the rest of the house.
At the front of the home, there are stone and weathered steel walls, exterior lighting that highlights the covered parking area, and a water feature with a garden by the front door.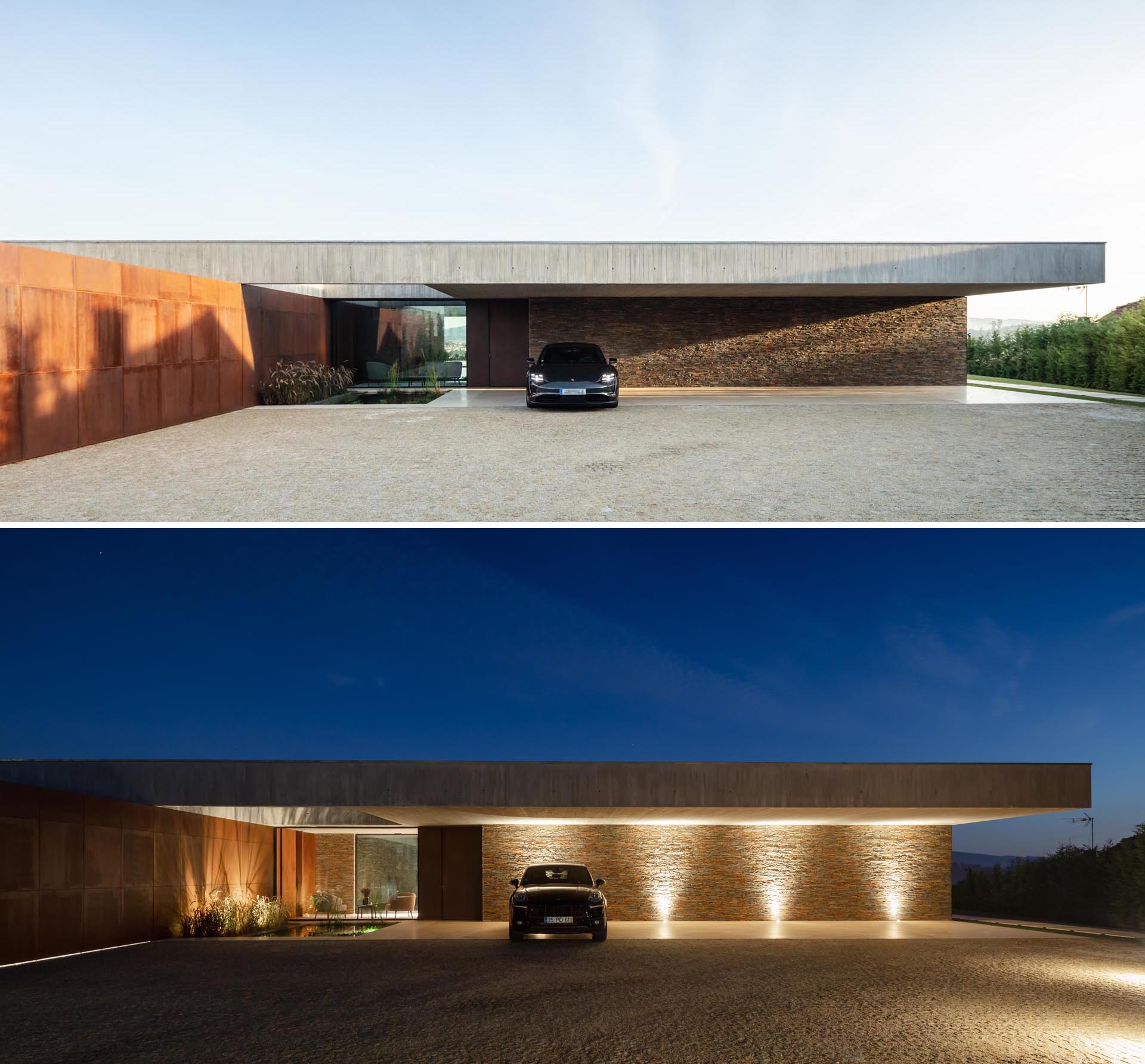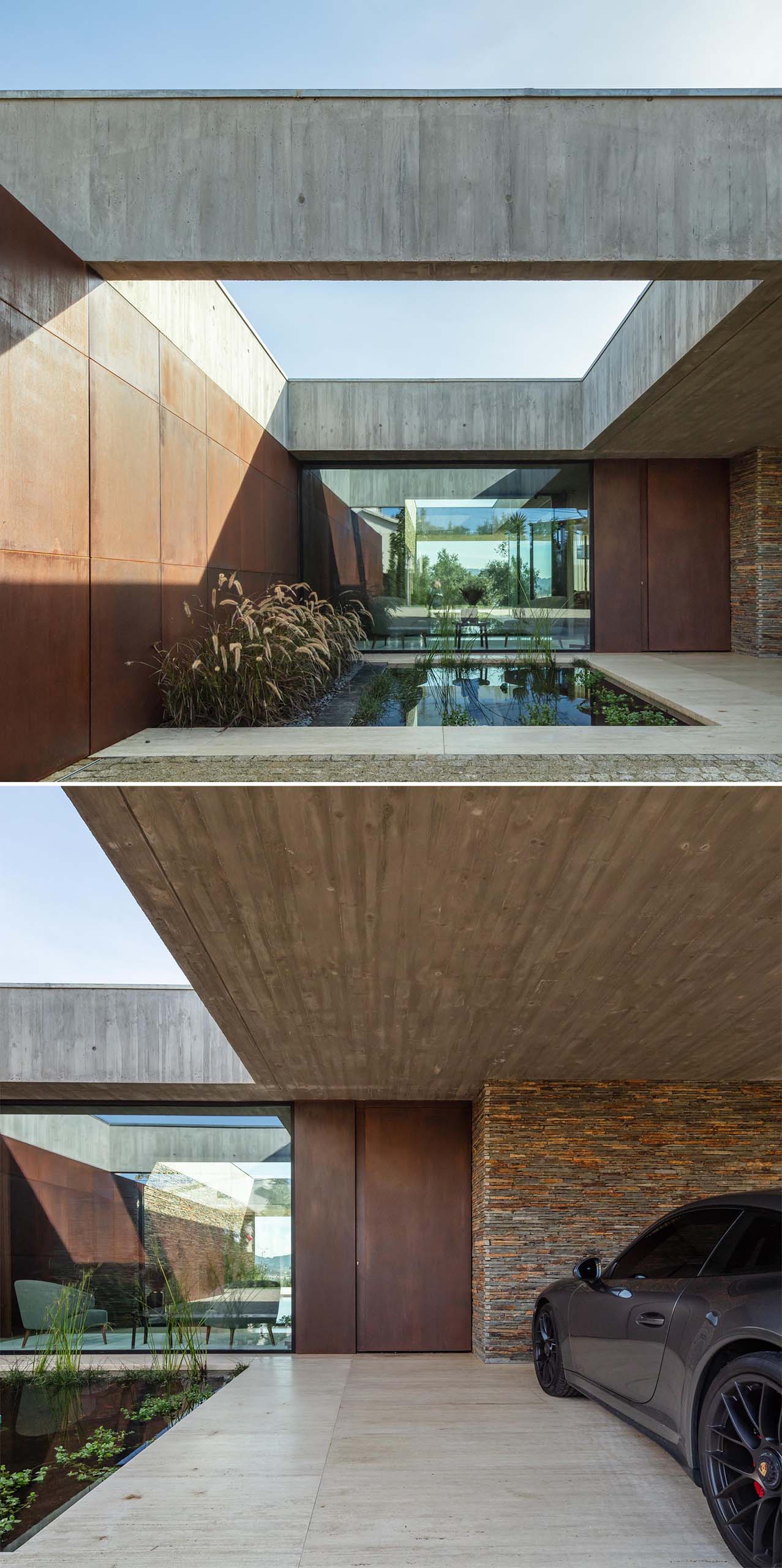 Inside, the entryway includes a small sitting area with floor to ceiling glass walls on either side.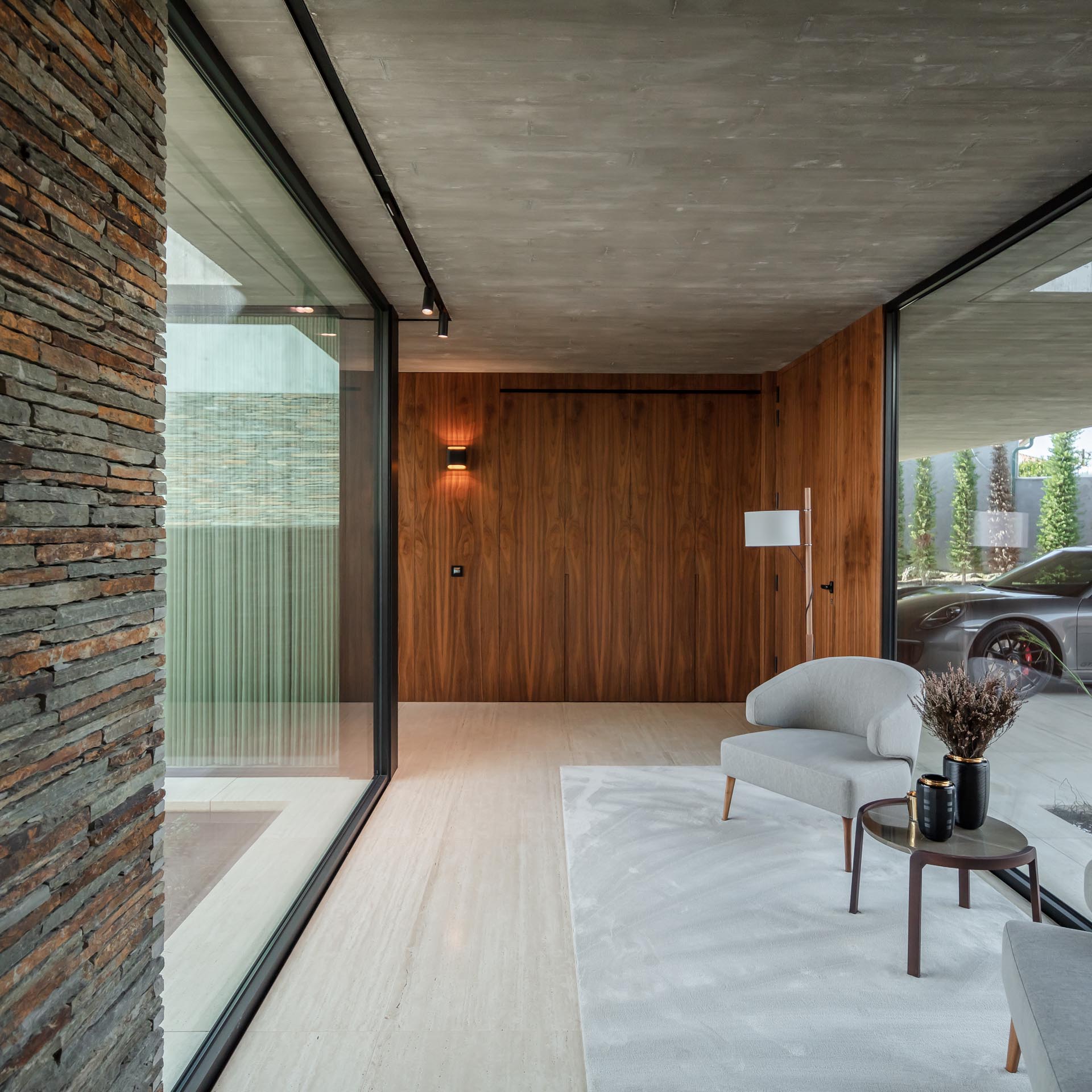 The living room, dining area, and kitchen all share the same open room. In the living room, there's a custom-designed fireplace and television stand, that includes firewood storage and shelving underneath the TV.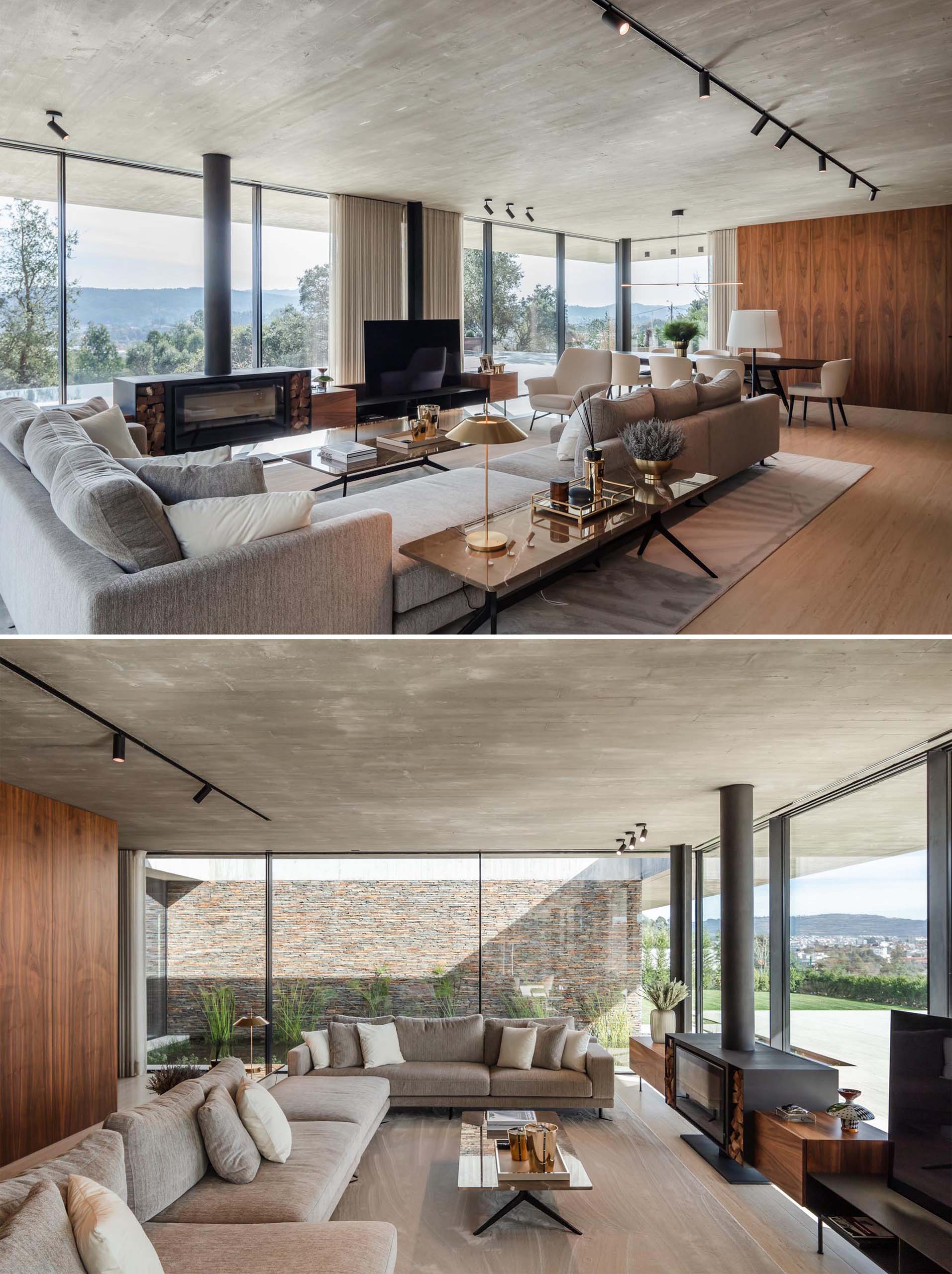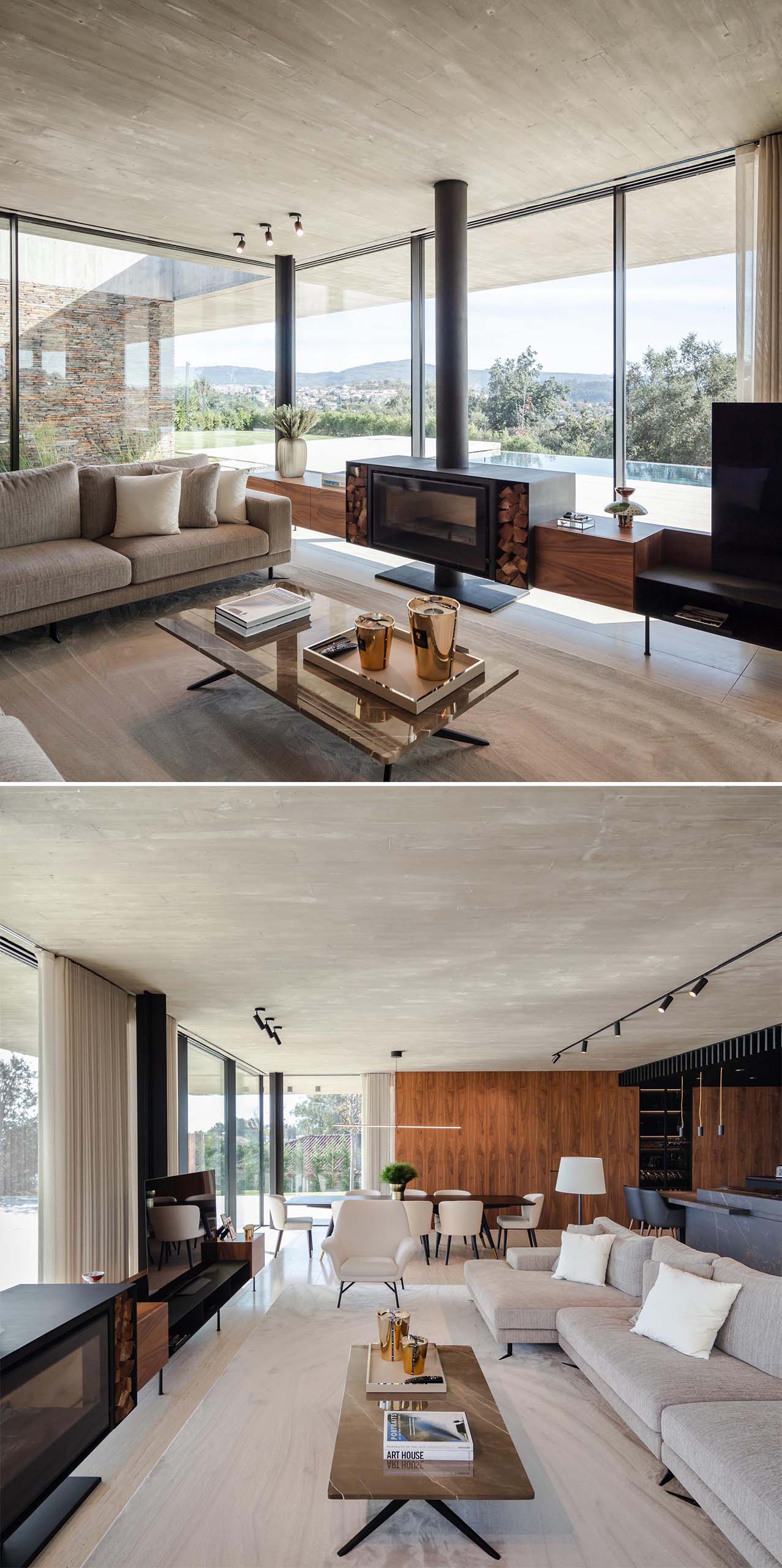 In the dining area, a wood table is surrounding by upholstered chairs, and above, there's a minimalist linear suspension lamp.
At night, the lighting showcases the wood wall accents and other design elements, like the television and fireplace.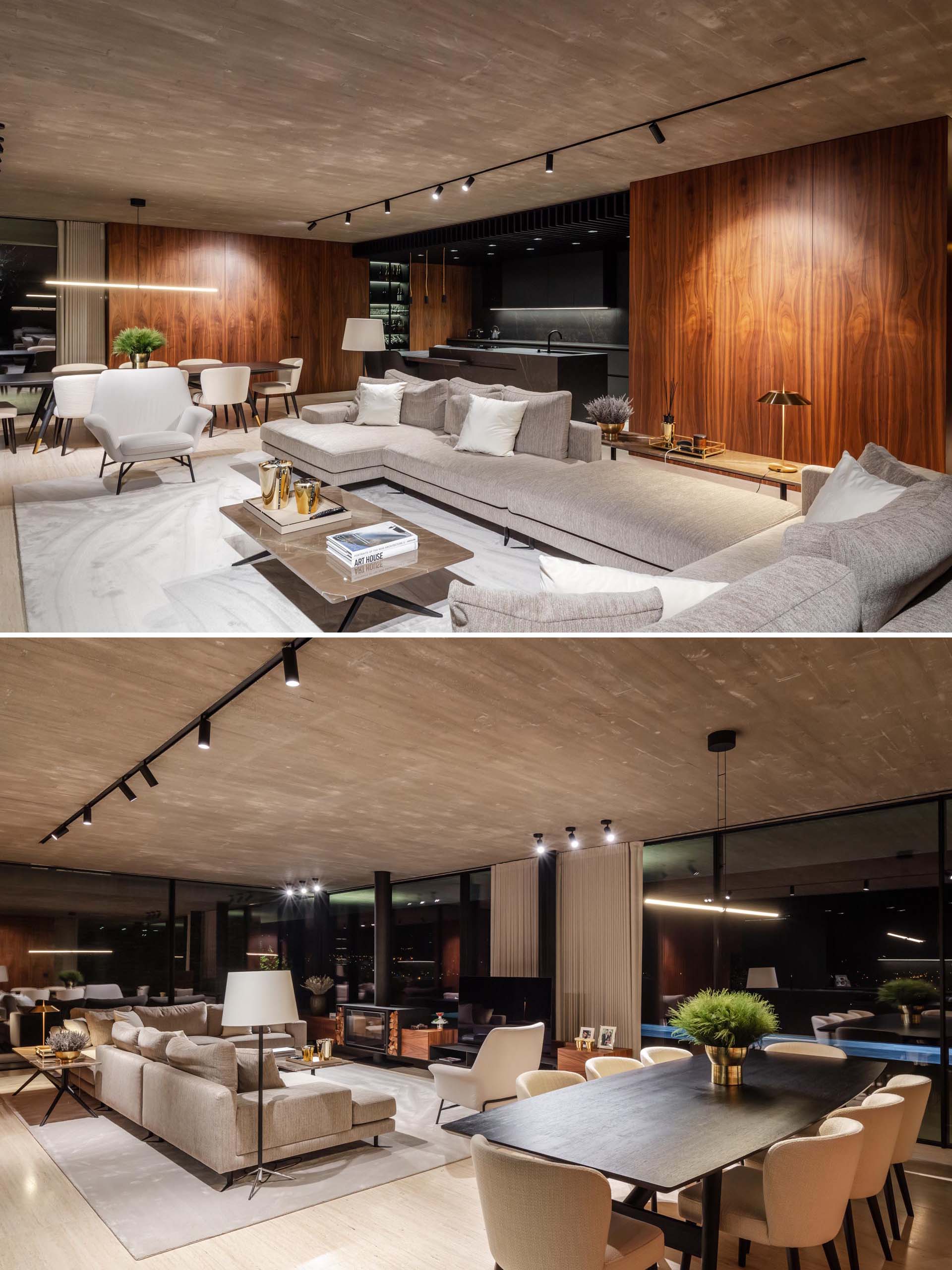 In the bathroom, there's a glass wall behind the freestanding bathtub that provides views of a tropical garden.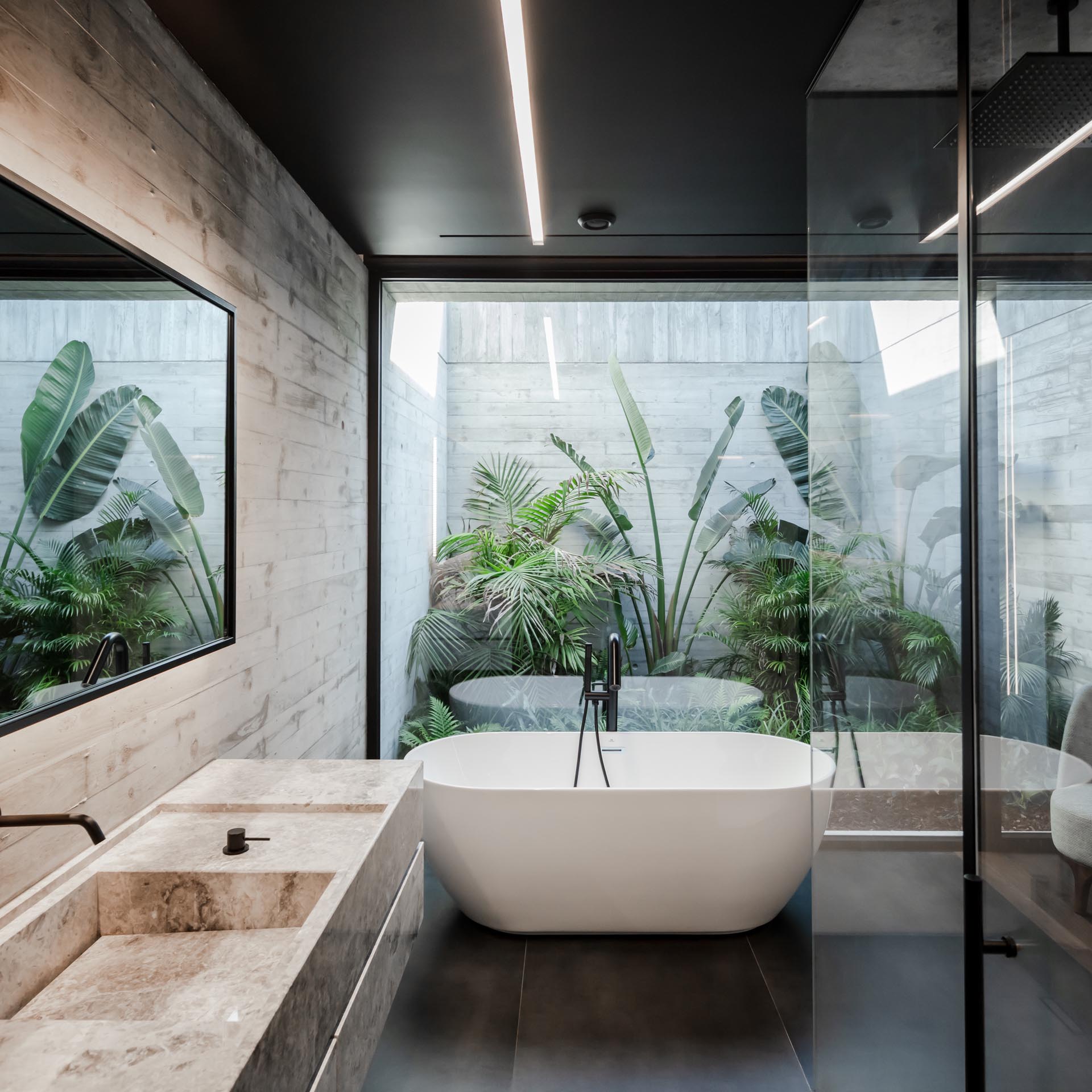 The social areas of the home open to an outdoor kitchen and an expansive patio. There's also a swimming pool and a secondary water feature that can be seen from the living room, which is also lit at night.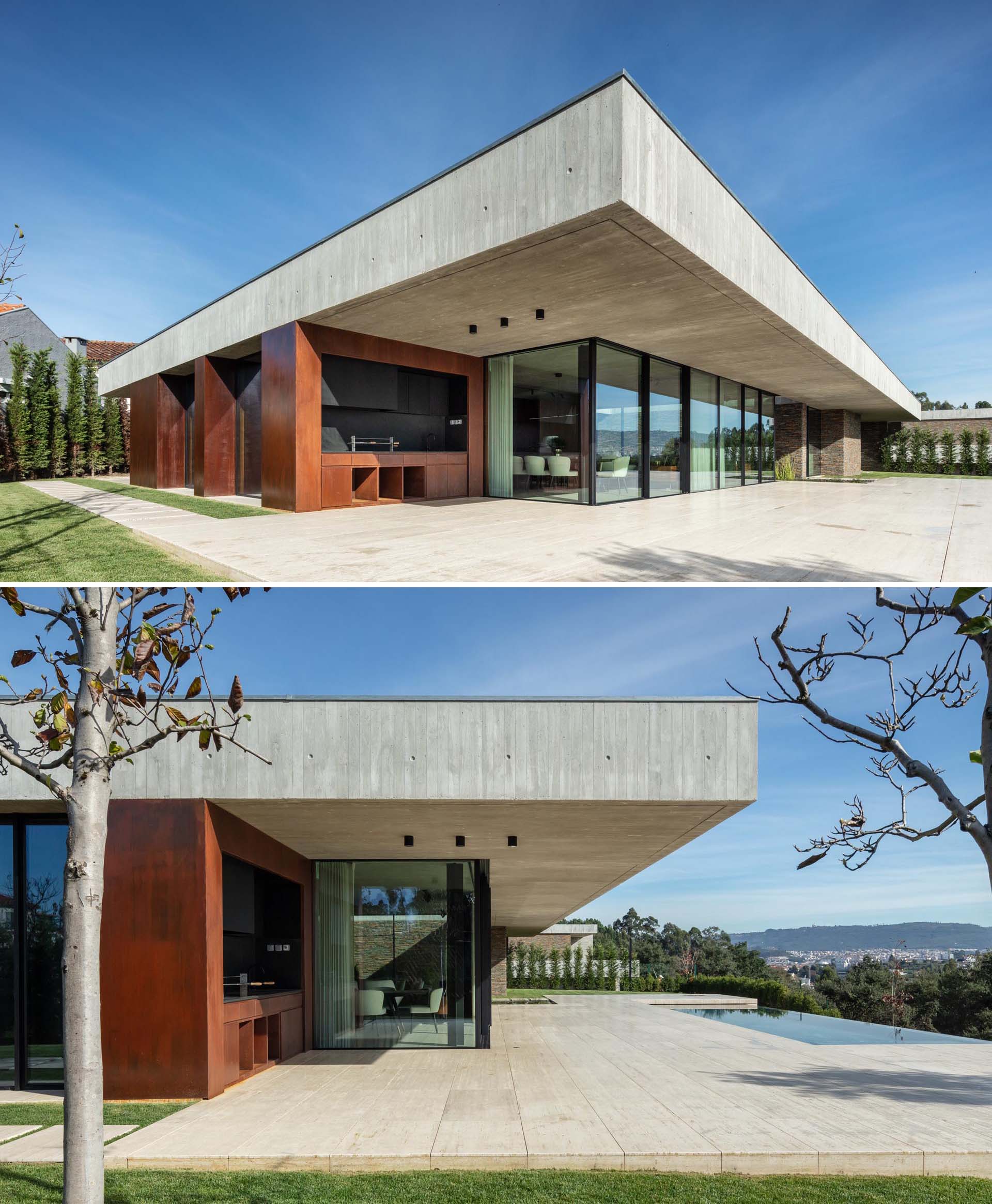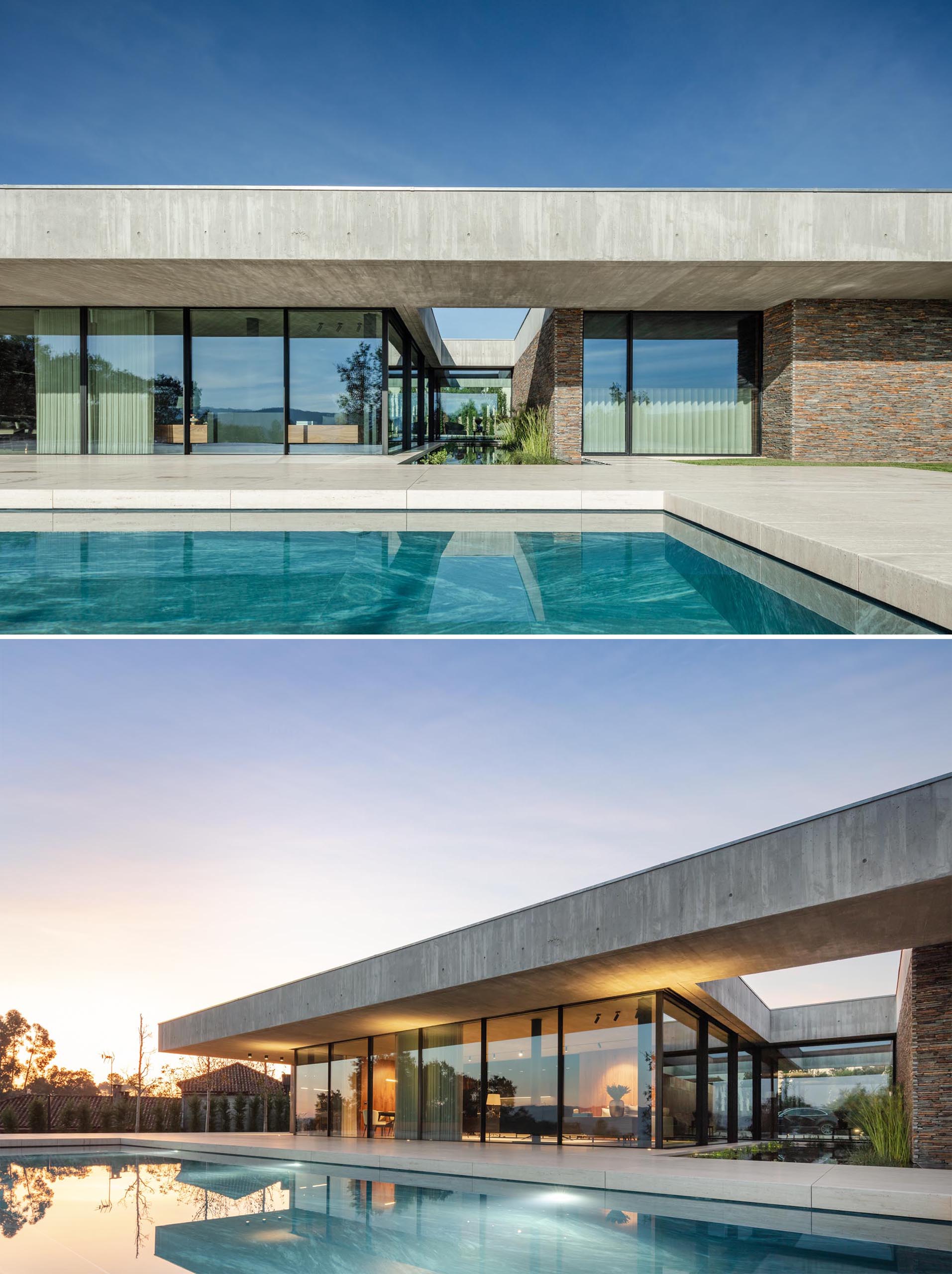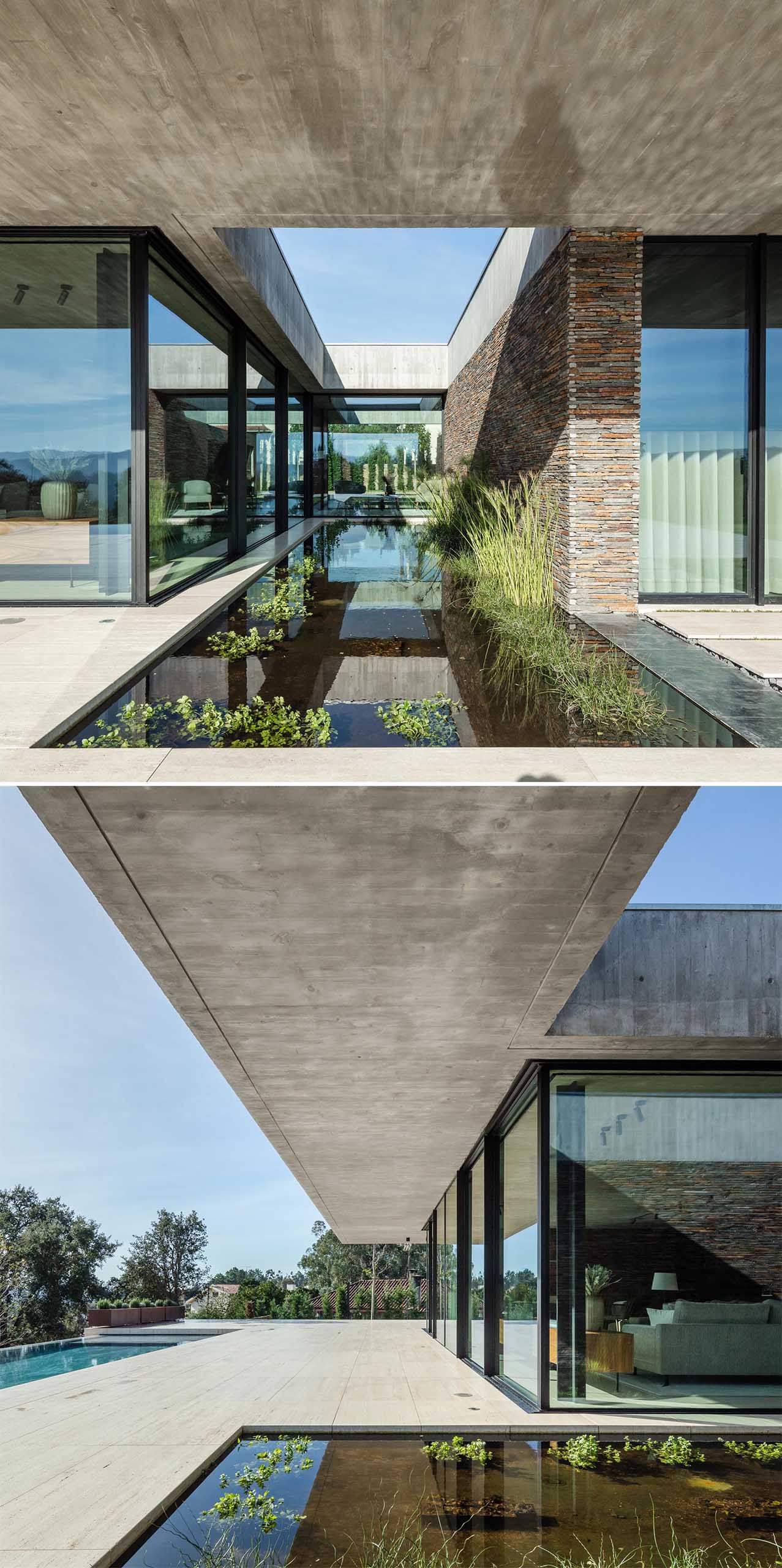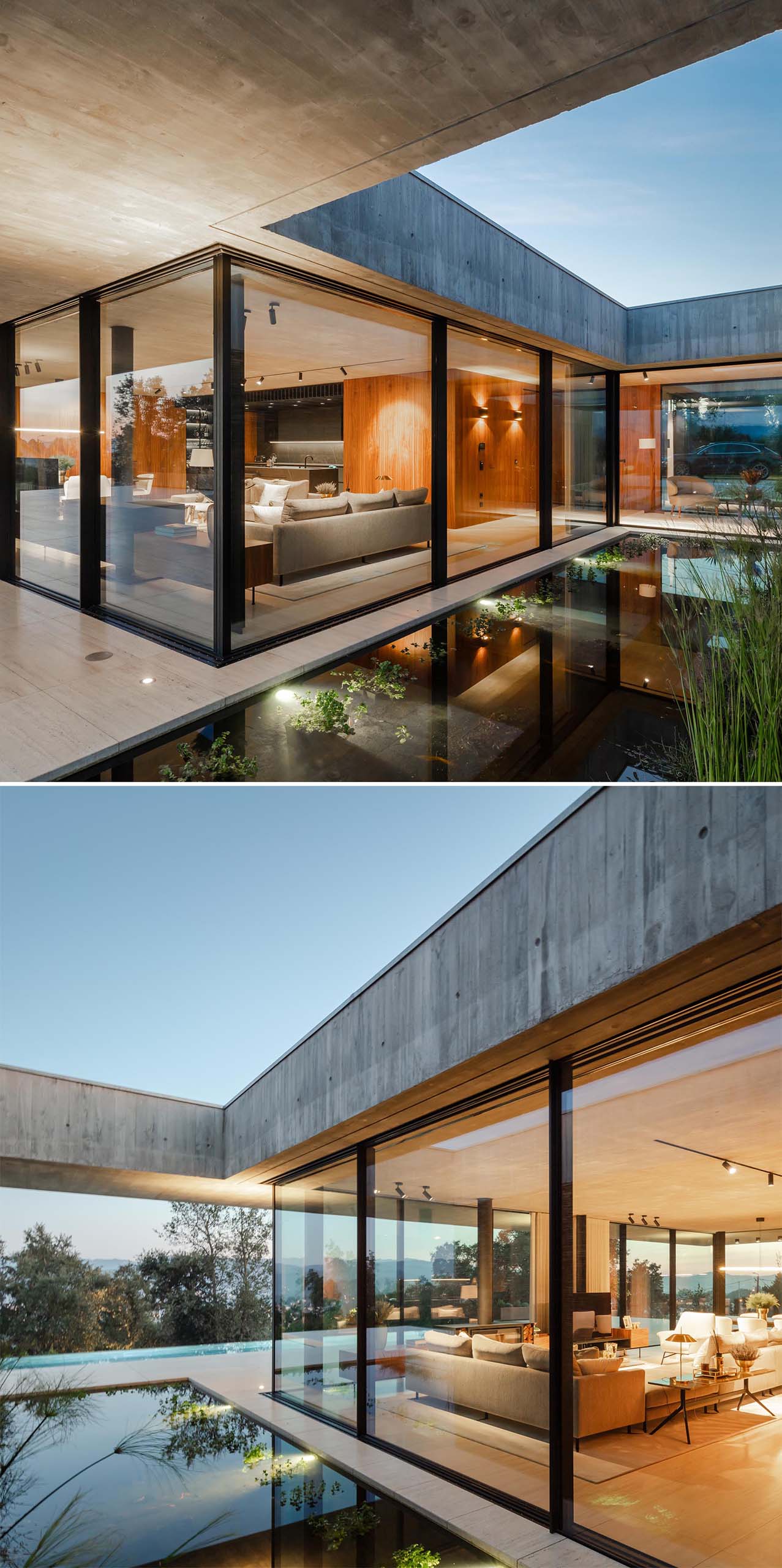 Photography: Joao Morgado | Studio name: TRAMA arquitetos | Architect: Bruno Leitão and Marco Bernardino | Project Team: Adriano Peixoto, Ricardo Silva, Eduarda Rocha, Helena Vilar, Catarina Silva and Ivo Silva