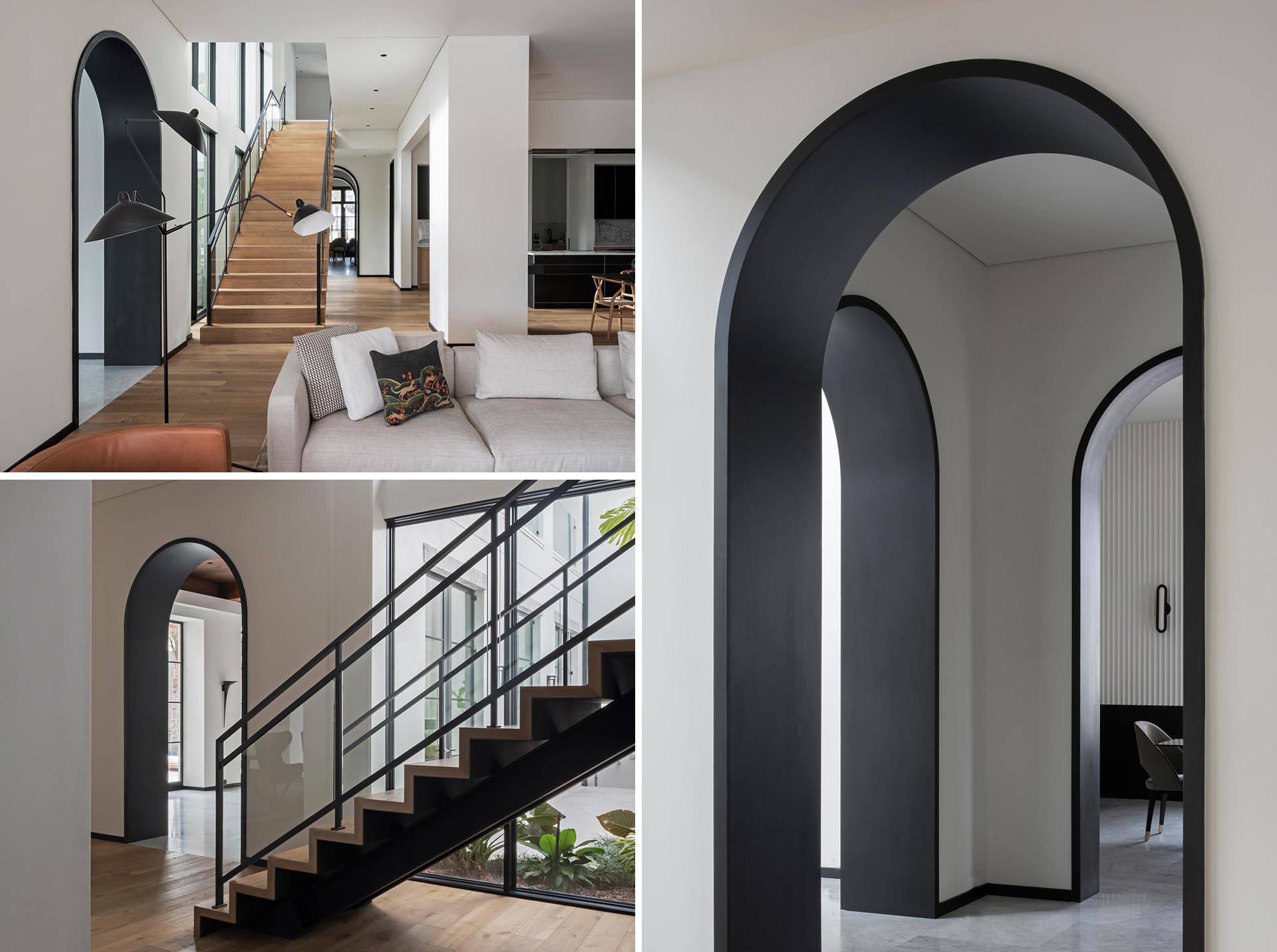 VSHD Design, a Dubai-based interior architecture firm, has designed a residential space within the Four Seasons Orlando Resort in Florida.
In their first U.S. residential project, 'The Ranch' is a boutique-style hotel environment that provides family and friends with privacy and luxurious amenities, even in the absence of their owners.
One of the design details of this interior that caught our eye, is the inclusion of arched doorways.
Each of the arched doorways are highlighted by a seamless matte black lining.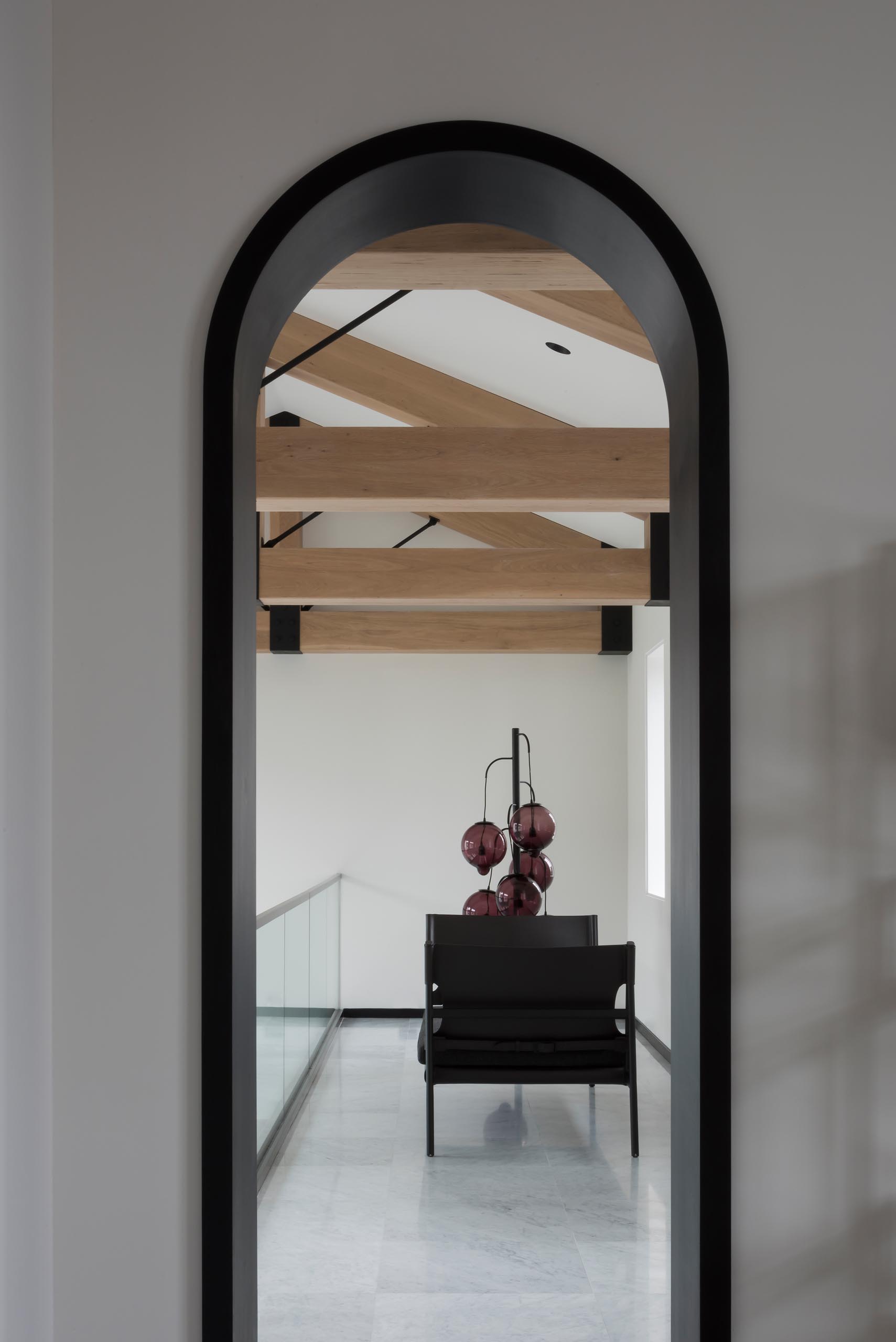 The black-lined arches meet with the trim at the bottom of the walls, which wraps around the rooms and the black window frames and stairs structure.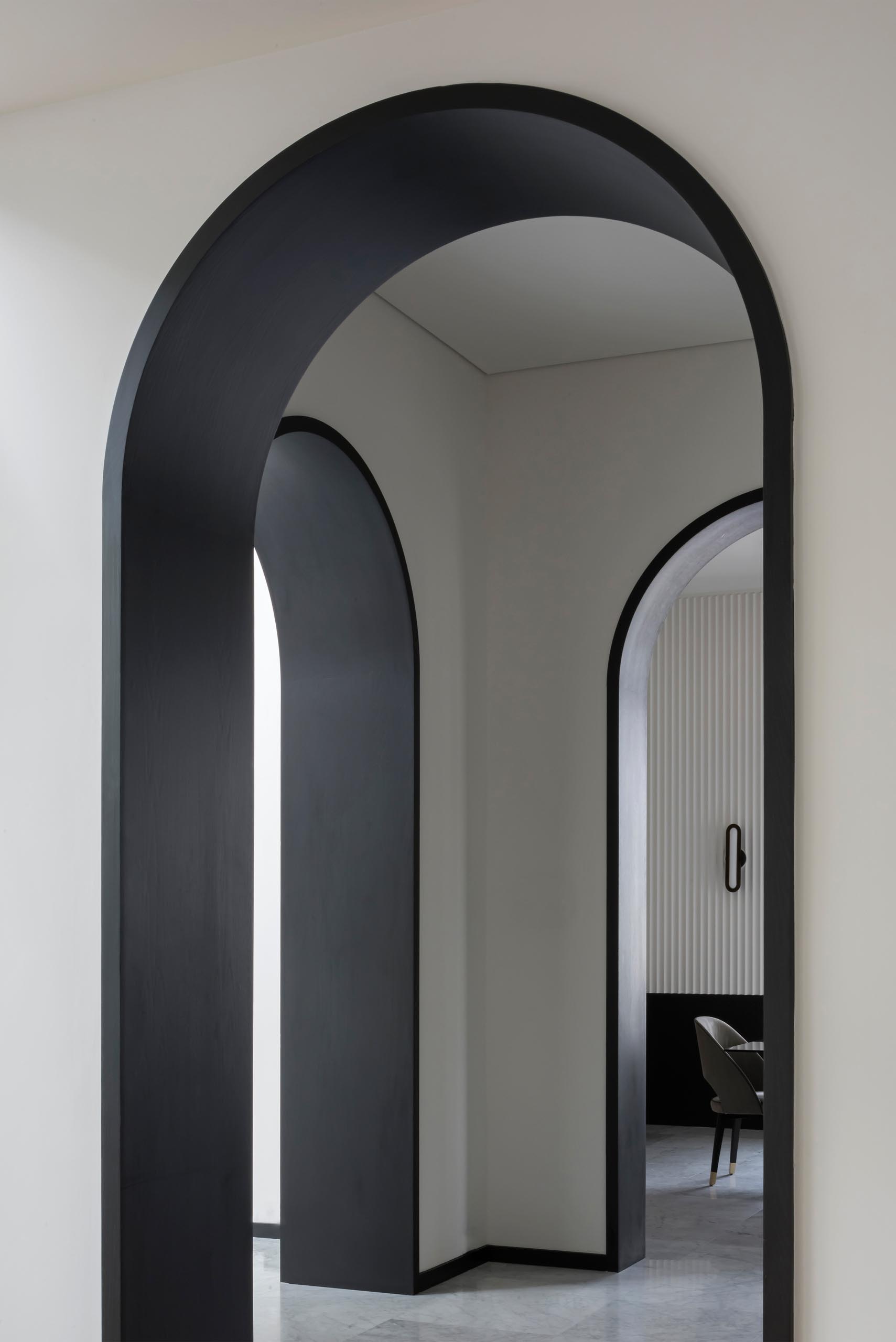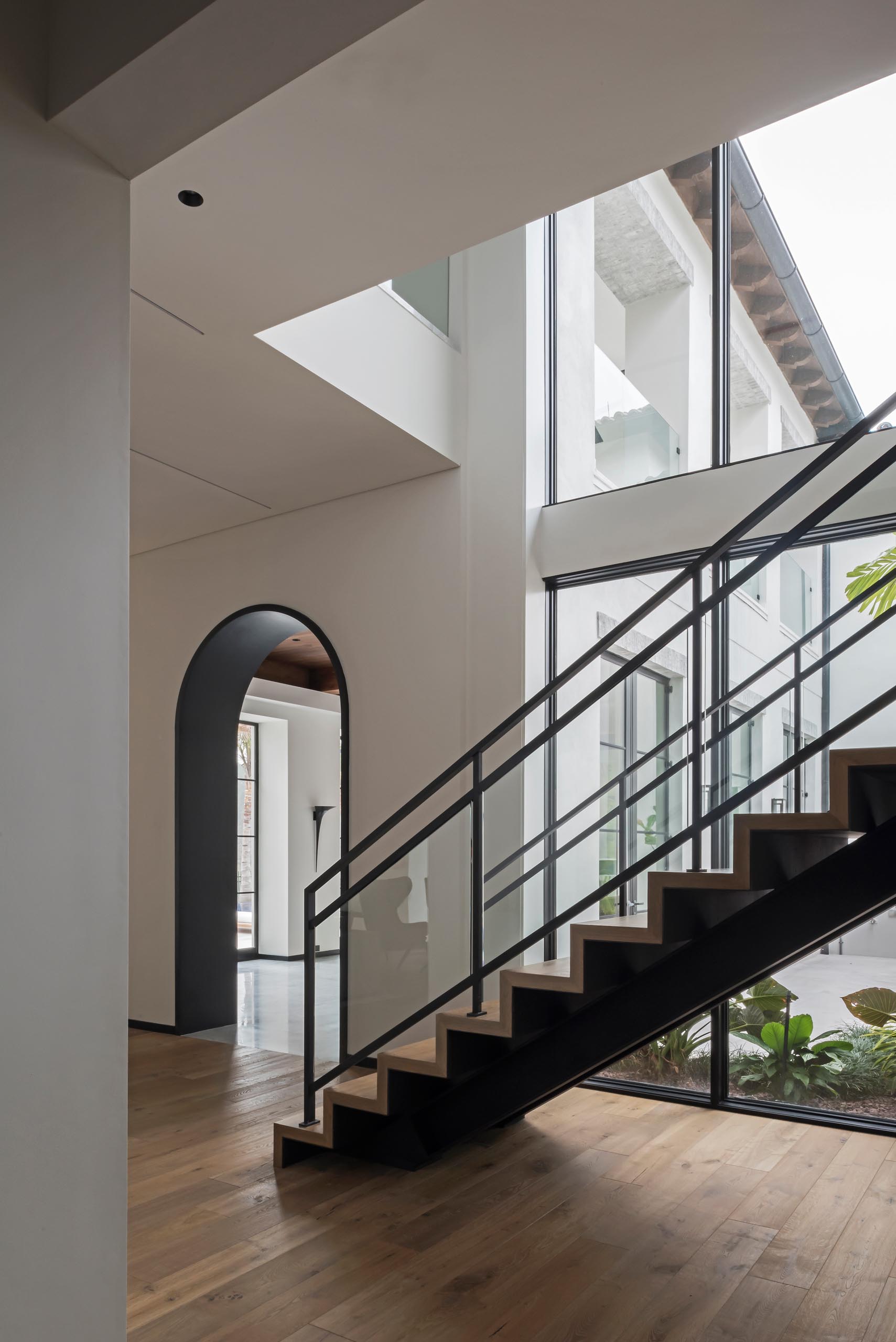 Let's take a look at the rest of the interior…
The living room has a curved ceiling, exposed concrete wall, and hardwood floors.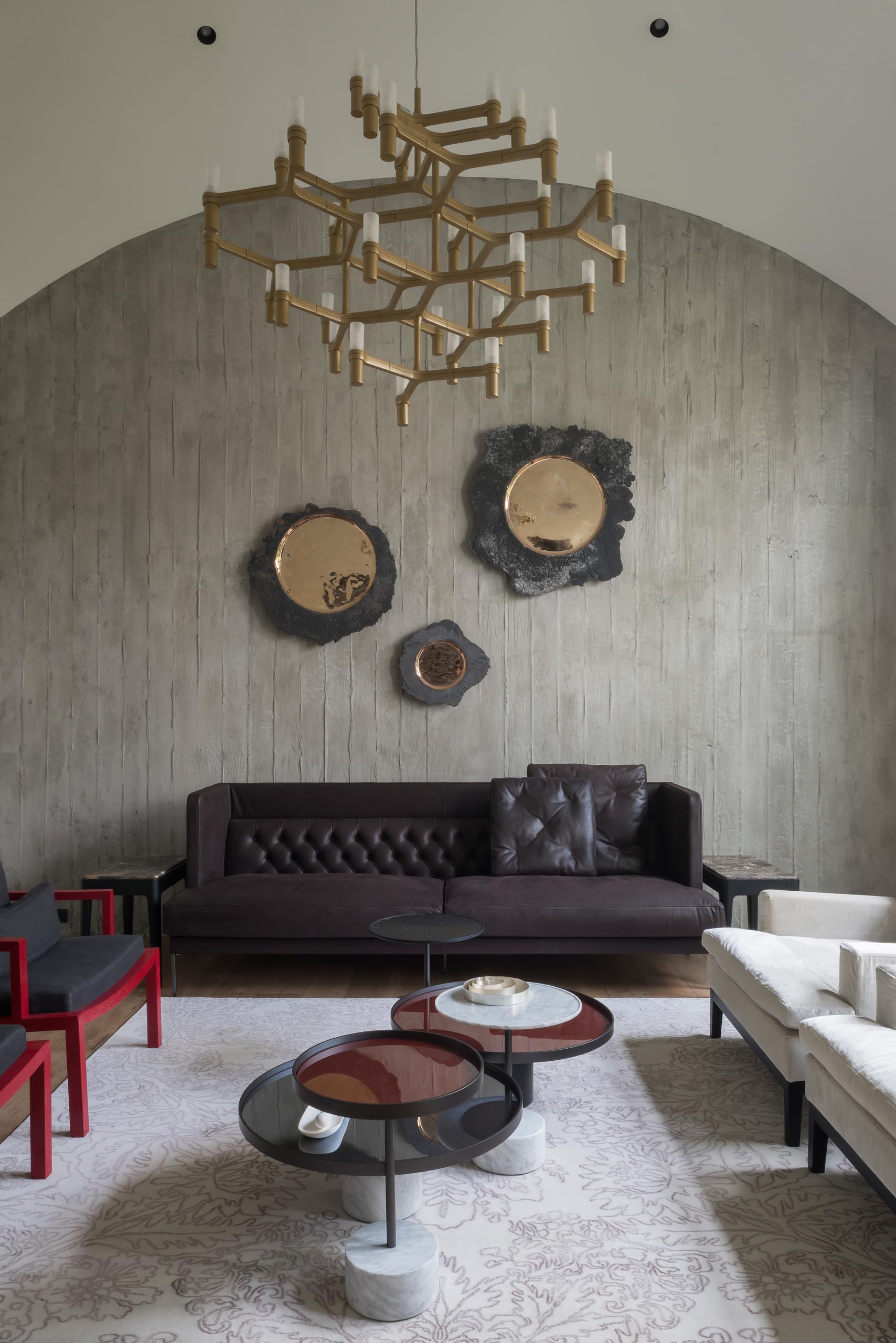 An internal courtyard has a tiled patio with lounges and sculptural chairs, while a garden alongside one wall adds greenery.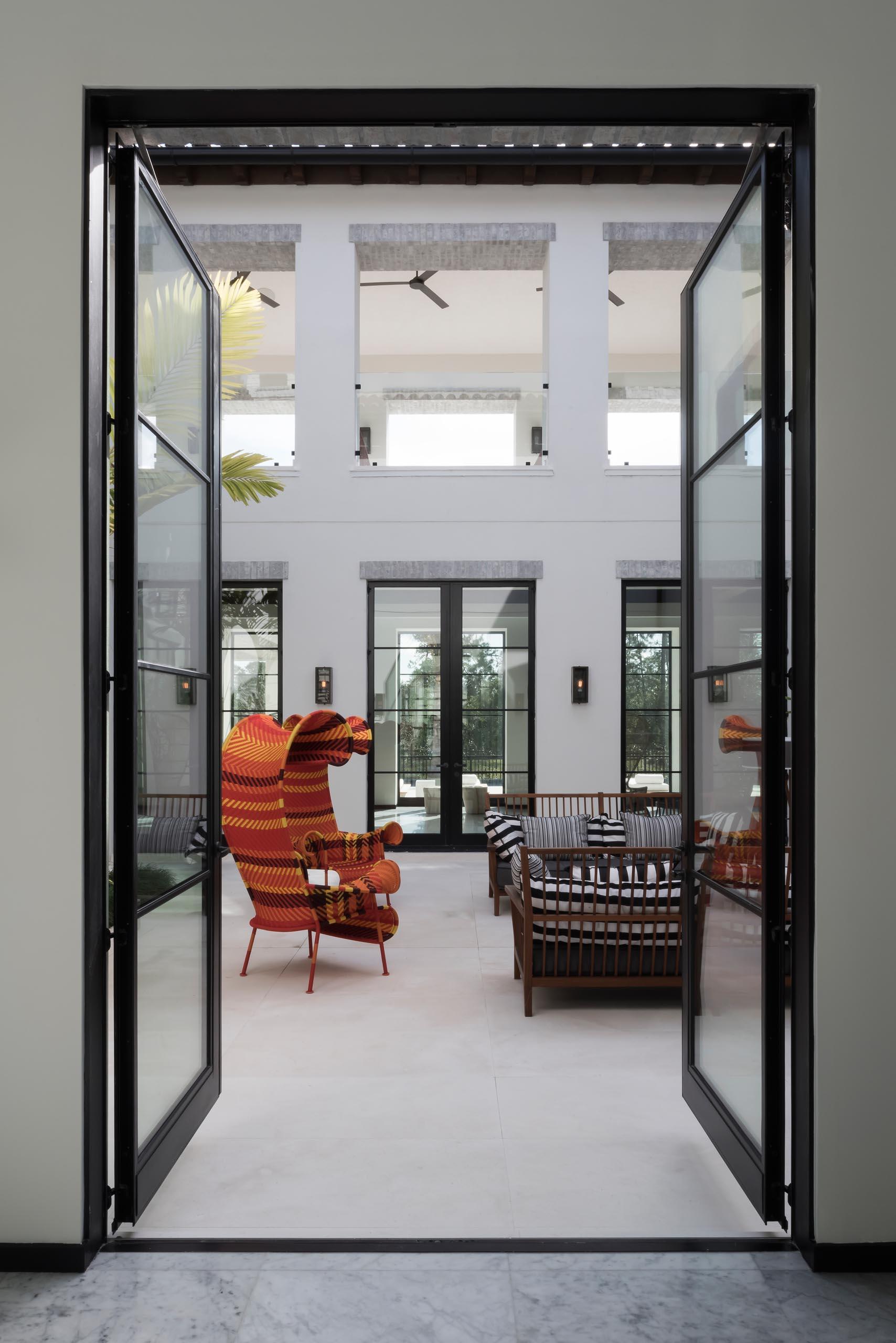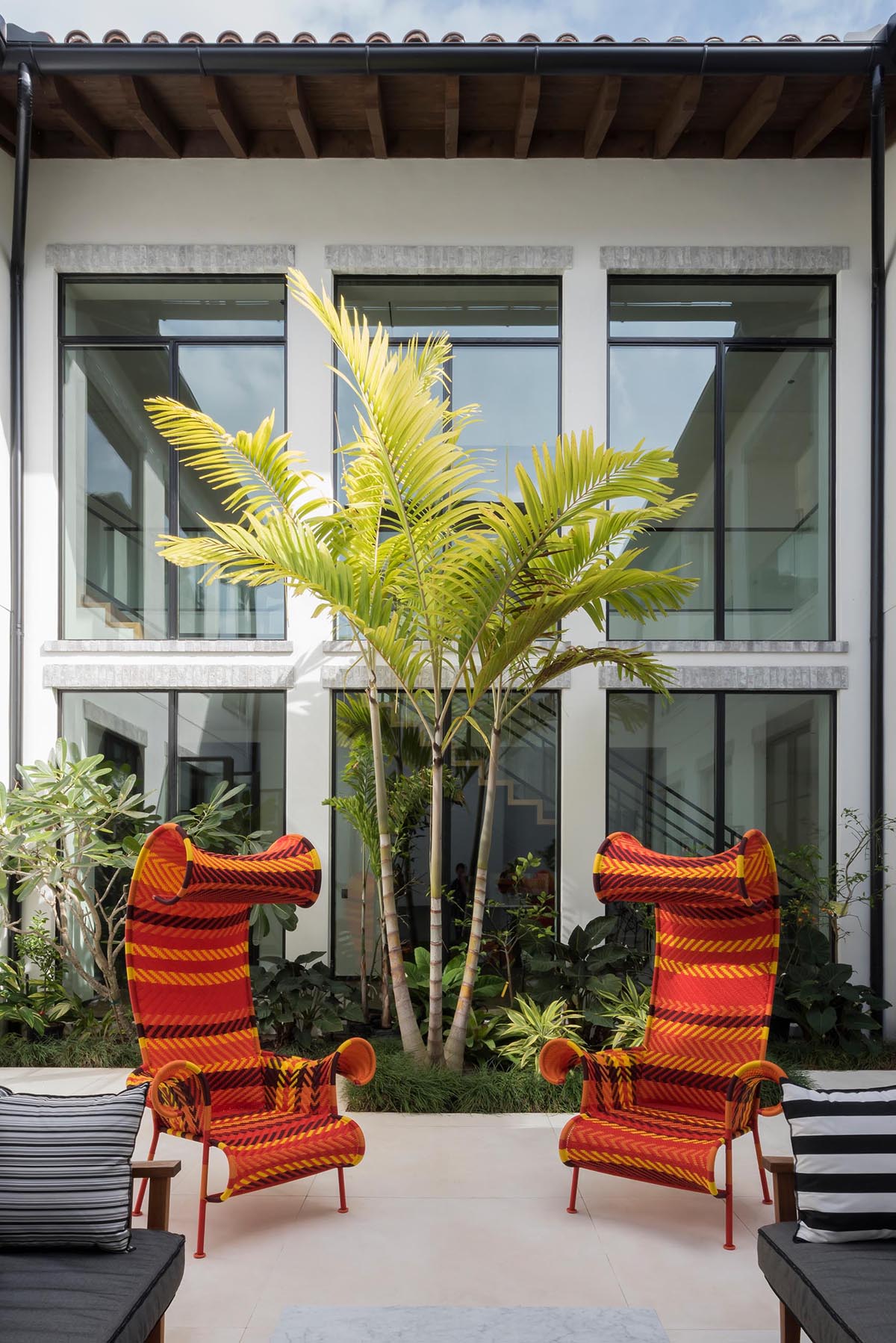 Back inside and the dining room has a gold, black, and white color palette, with a wall panel that showcases gold leaf wallpaper, boarded by marble.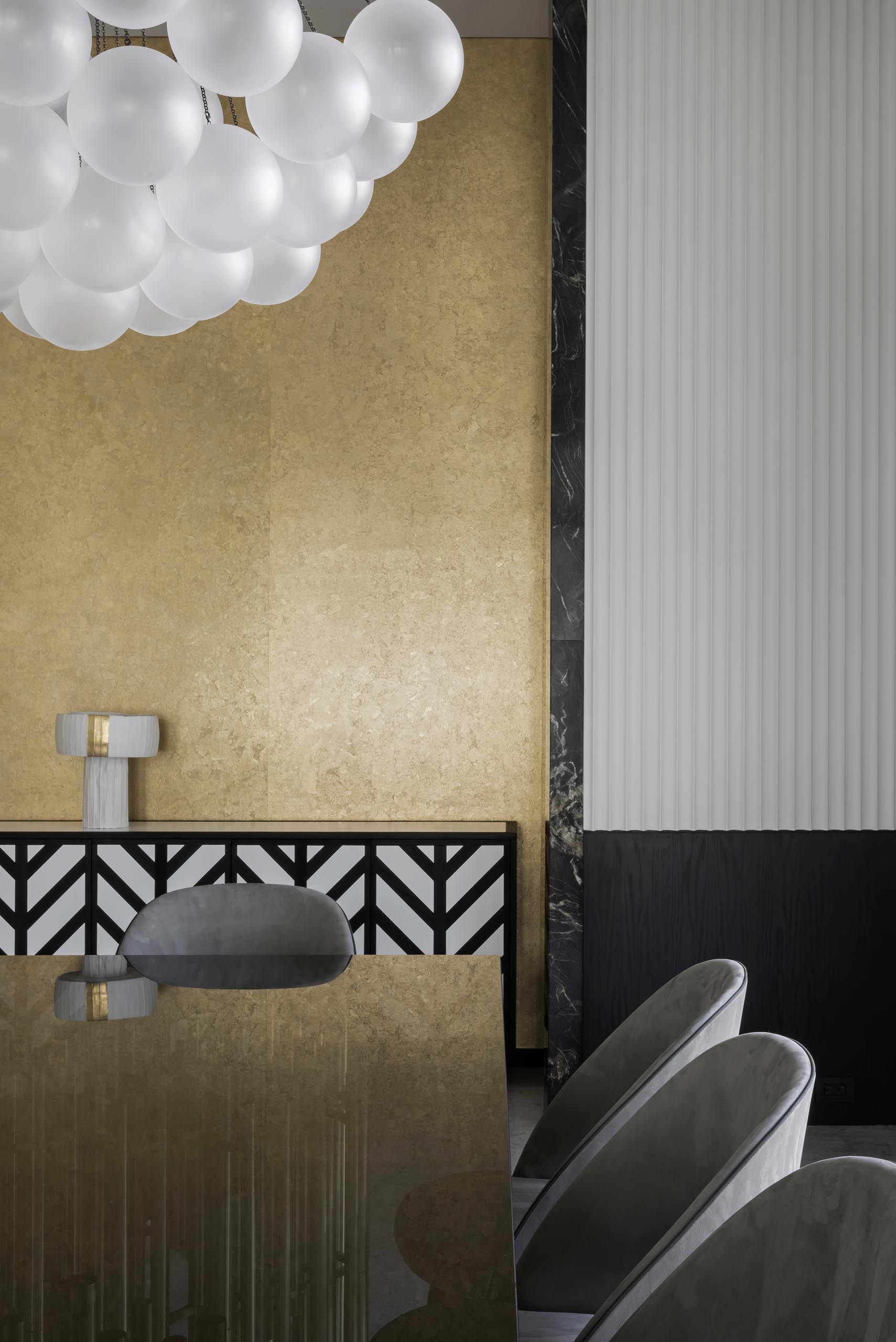 In the kitchen, matte black cabinets are complemented by gray marble countertops and backsplash.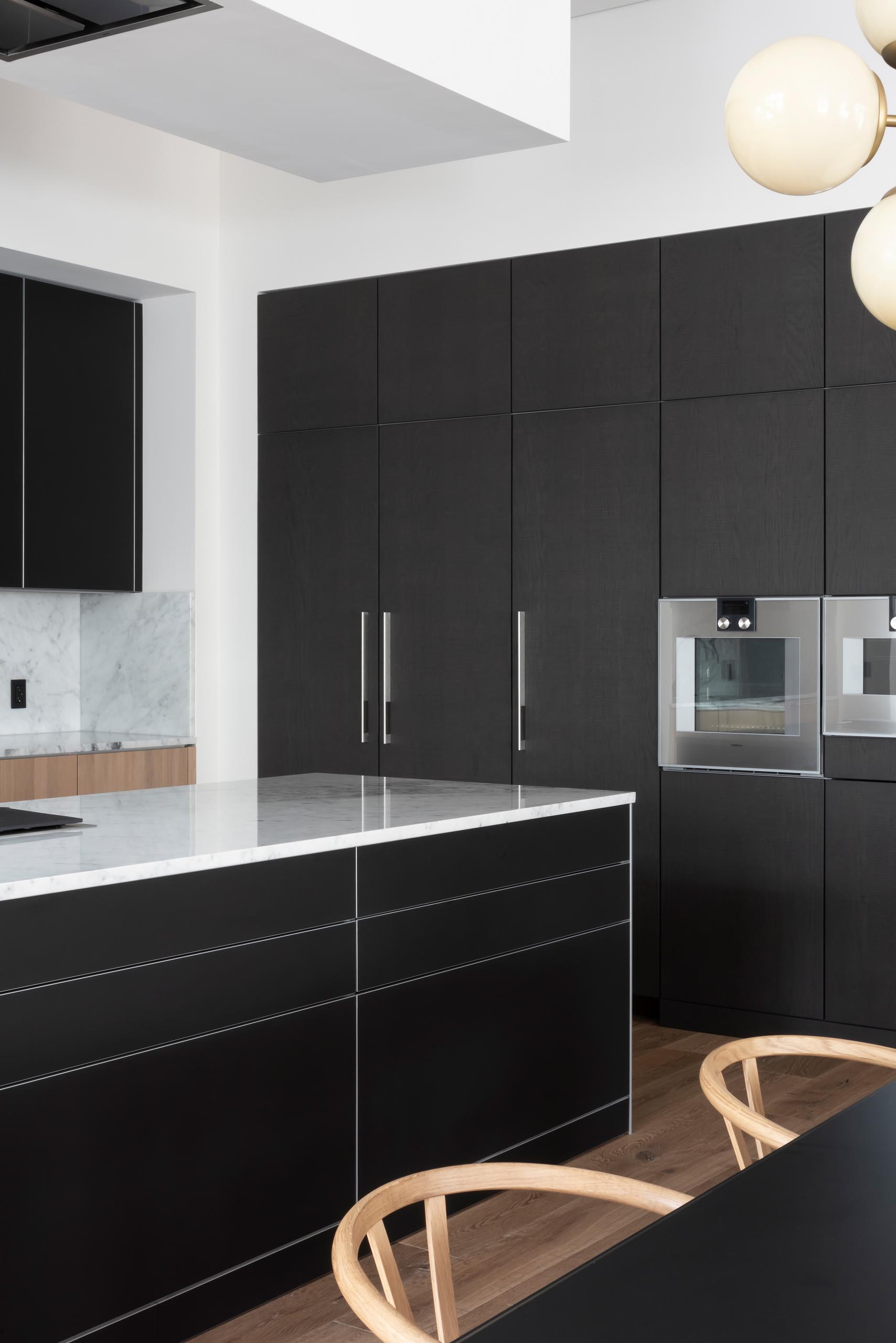 Exposed wood trusses add a natural element to the space, while the black supports match the window frames, doorways, and handrails.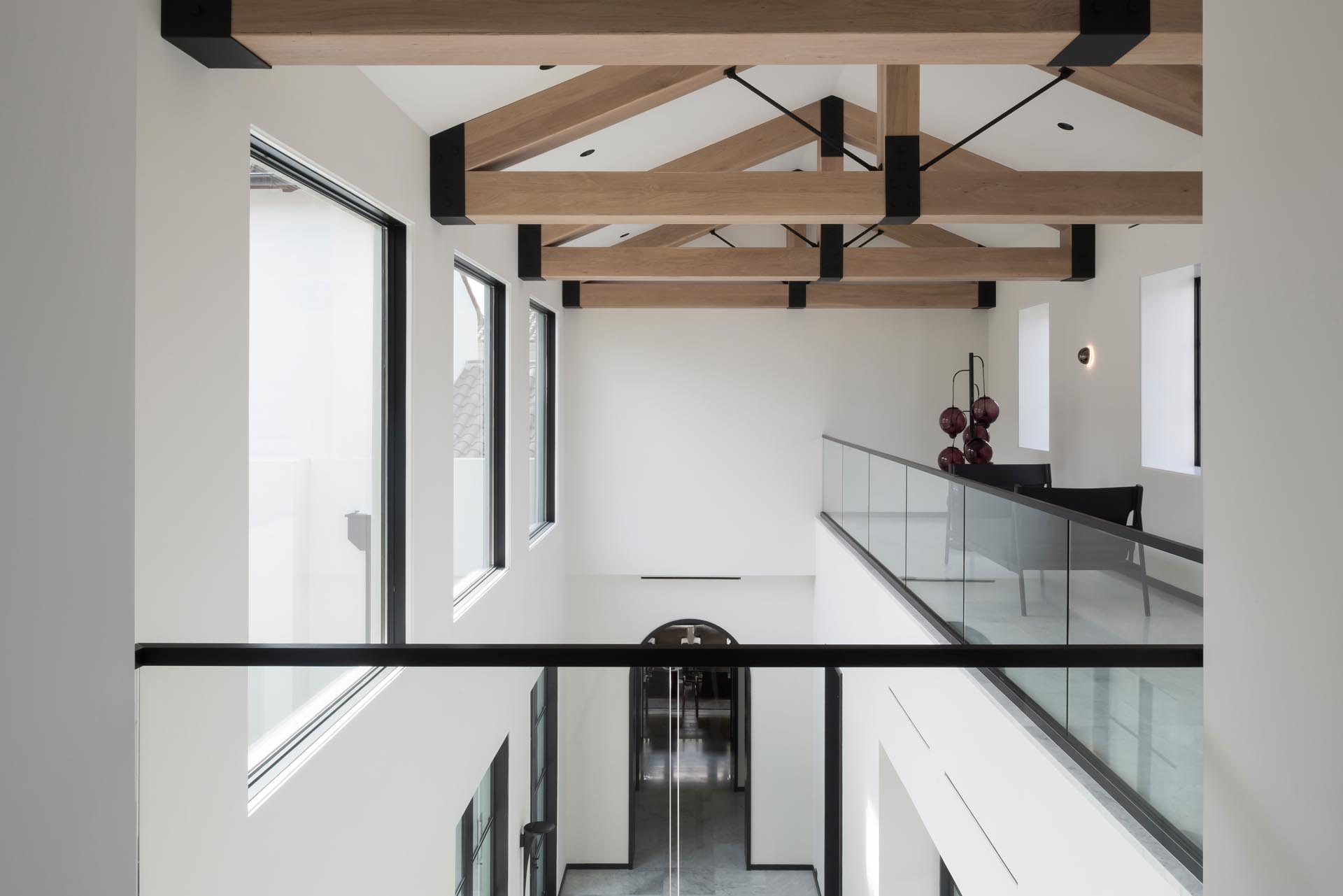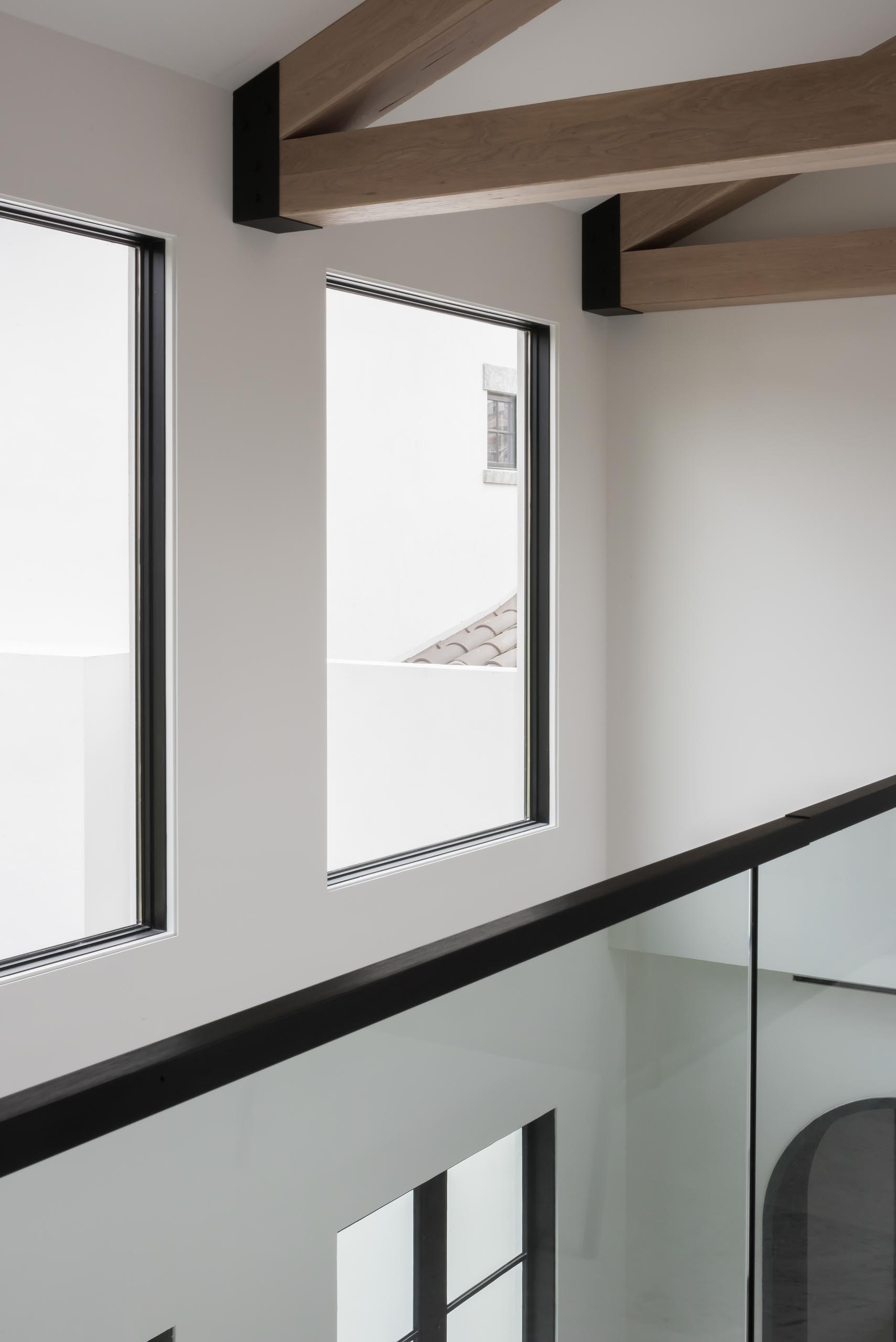 In the bedrooms, subtle wallpapers add an artistic focal point.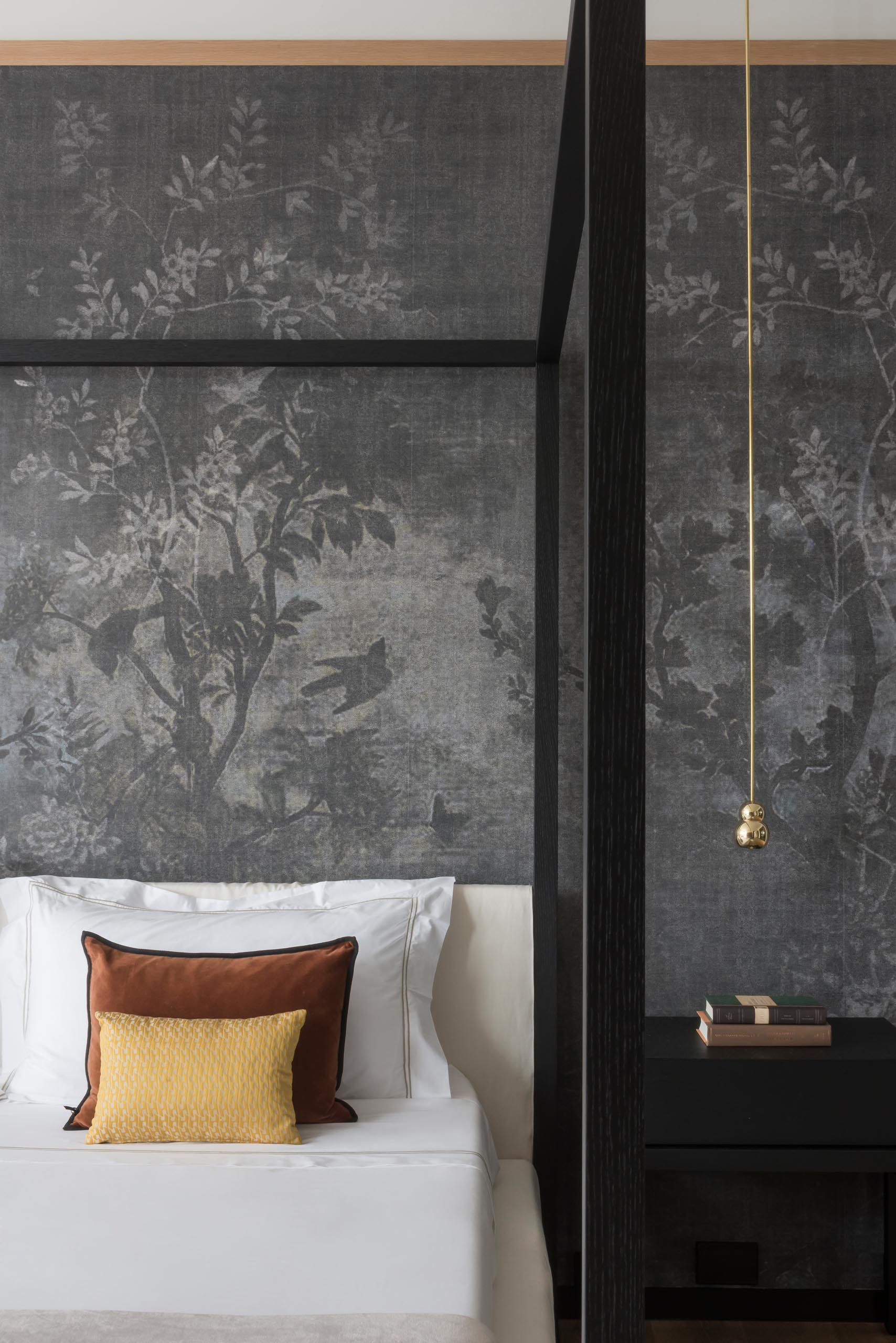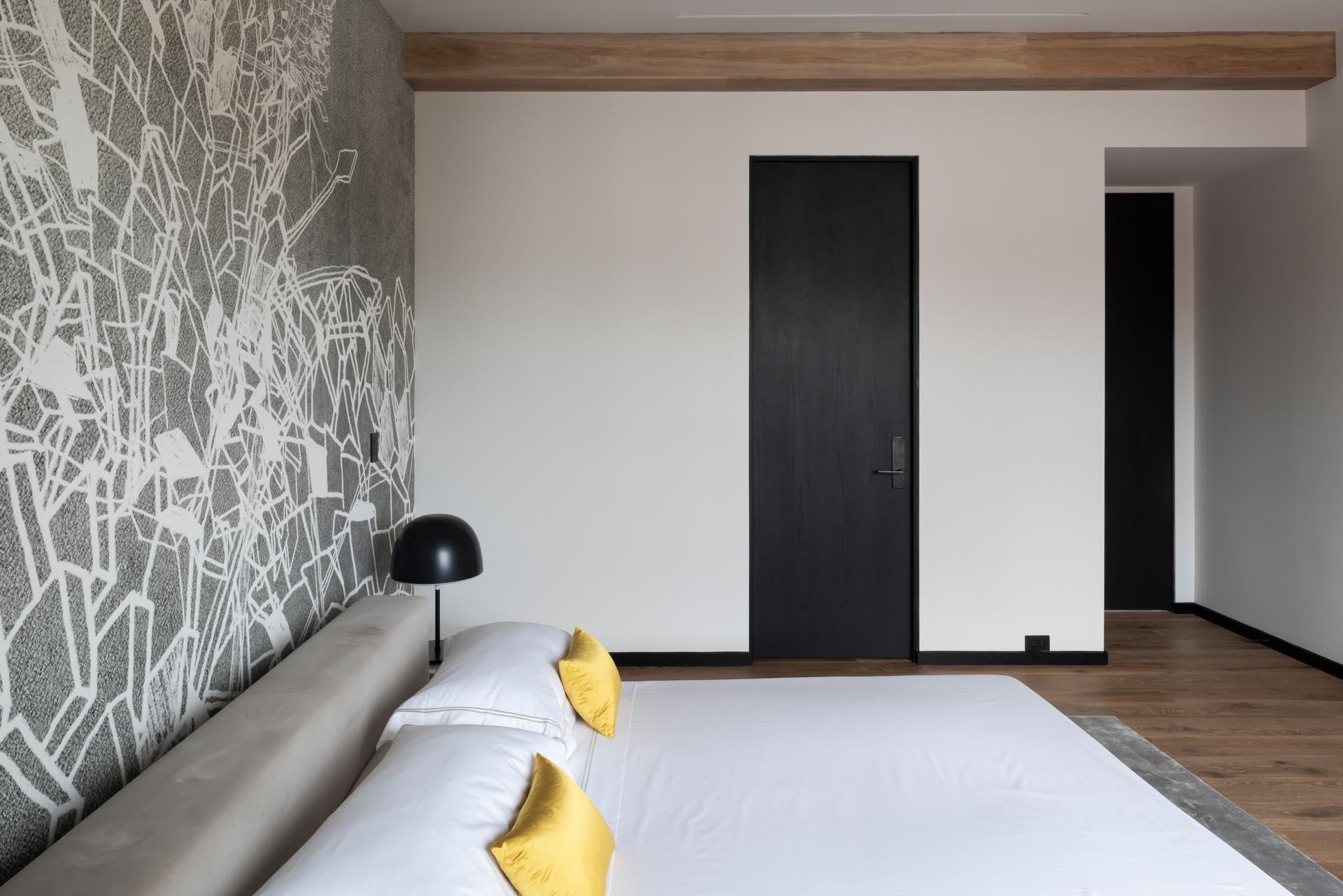 In one of the bathrooms, tall windows flood the interior with natural light, while a freestanding bathtub takes center stage.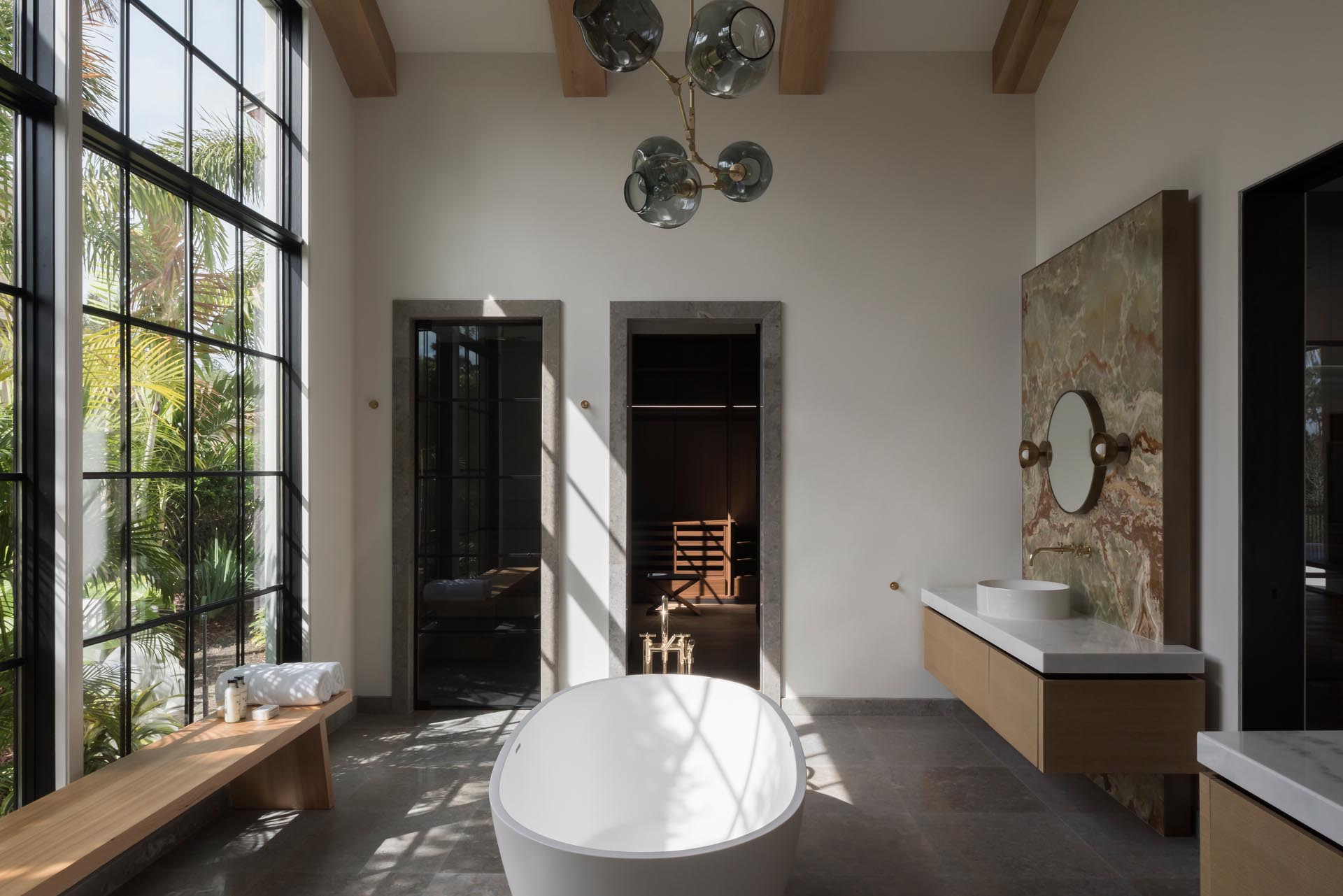 A secondary bathroom has a black and white tropical print wallpaper.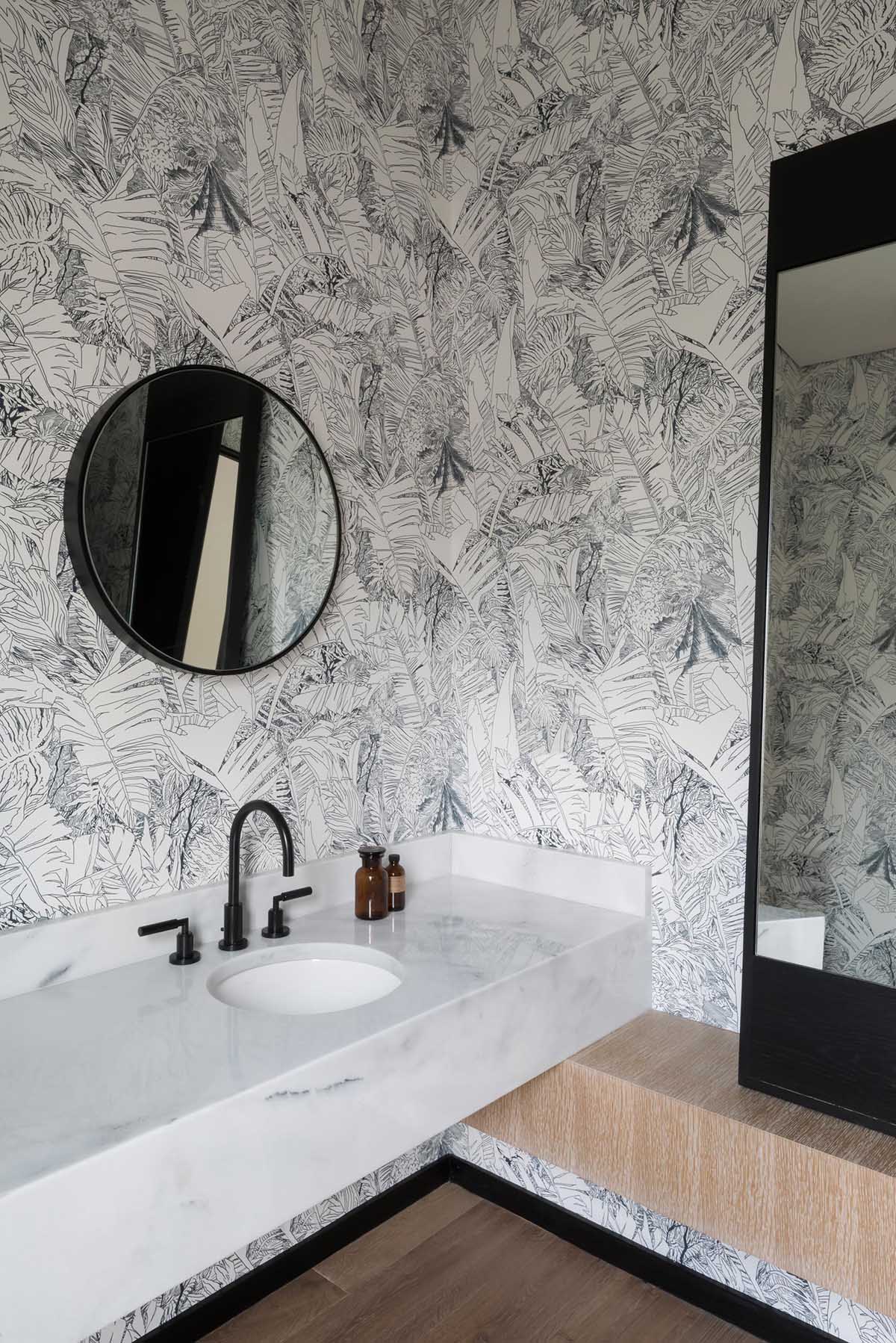 In yet another bathroom, marble tiles line the wall, while the built-in bathtub is positioned for views.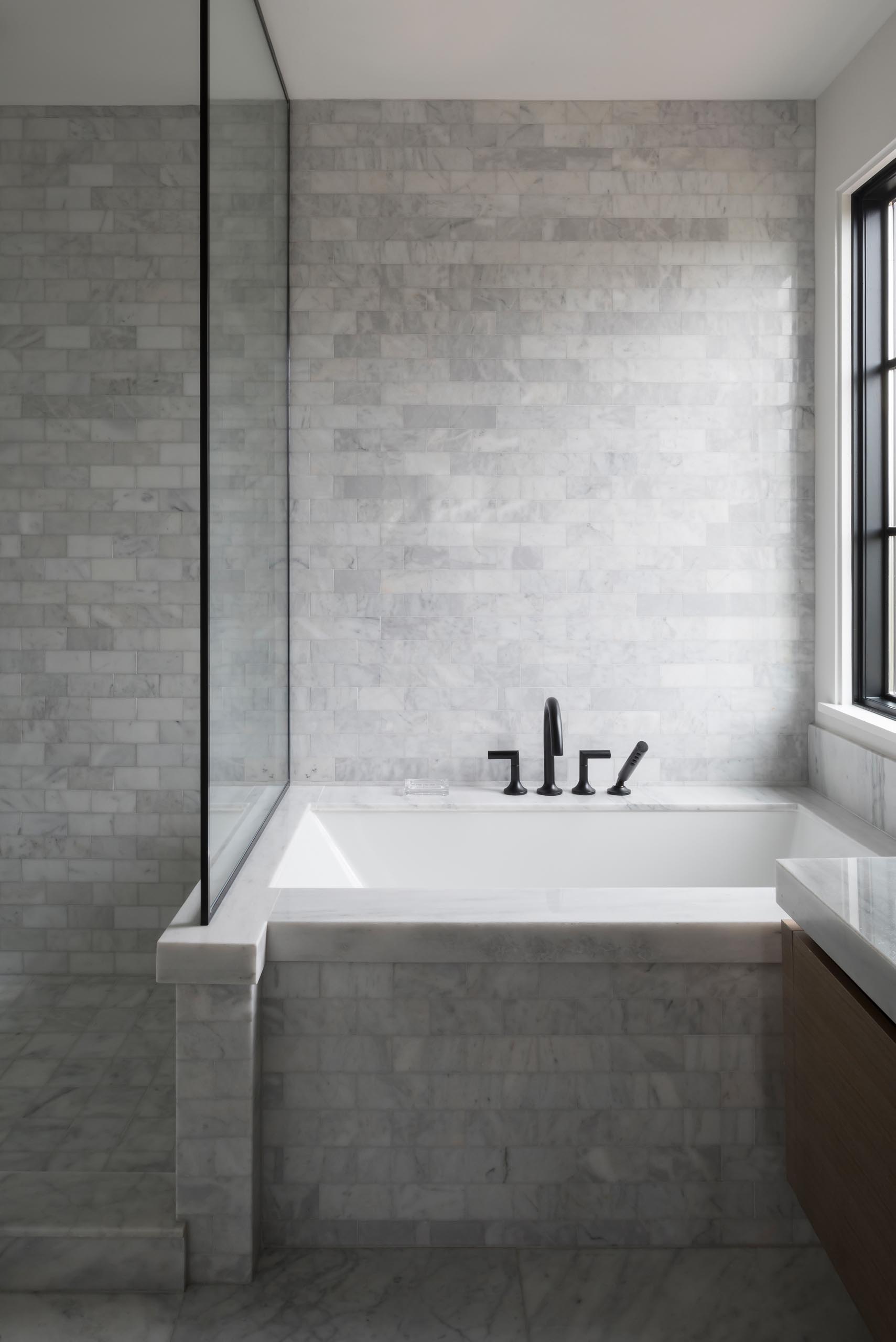 Photographer: Koen Van Damme | Design: VSHD Design | Lead Designer: Rania M Hamed