Using malleable brass as the only material, German design studio inbetween has created Cell, a minimalist metal candle holder that can be stretched to varying sizes allowing it to hold both tea lights and taper candles.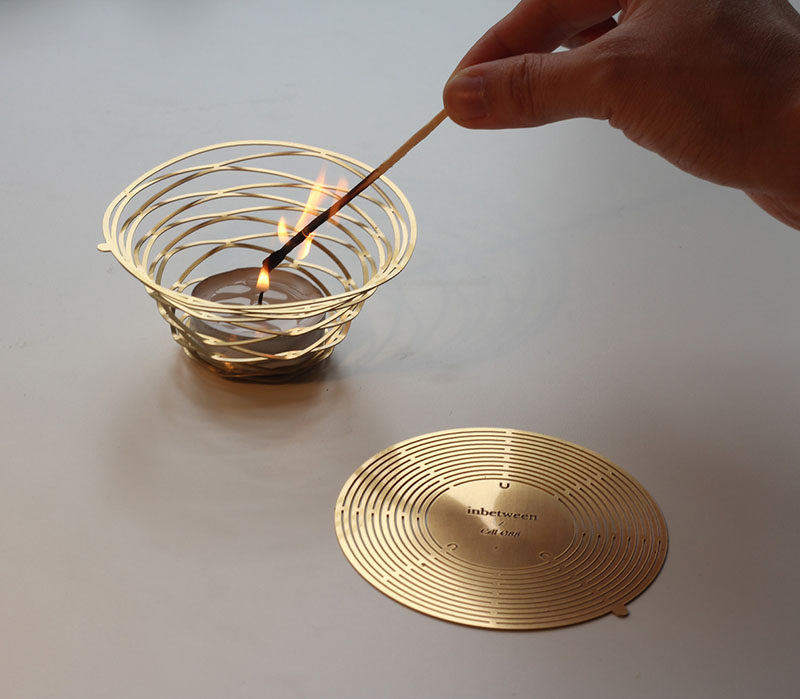 ---
What begins as a 2 dimensional disc made from punched brass, eventually becomes a stretched out candle holder created to fit the needs of each person and their candles.
---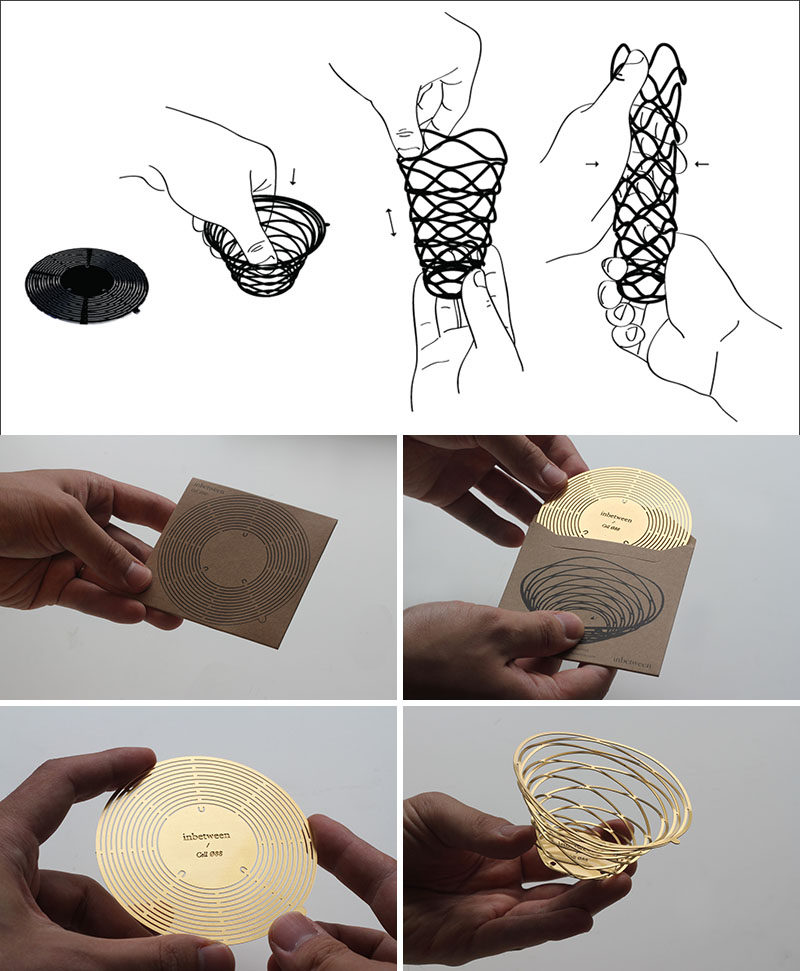 ---
The holders can be formed into long narrow holders, perfect for taper candles, or they can be left short and wide for a more subtle look.
3 tiny legs at the bottom of the disk fold down to create a space between the candle holder and the surface when it's used on it's own, and a small lip at the top of the stretched candle holder allows the holder to be placed on the rim of a glass to create a whole new look.
---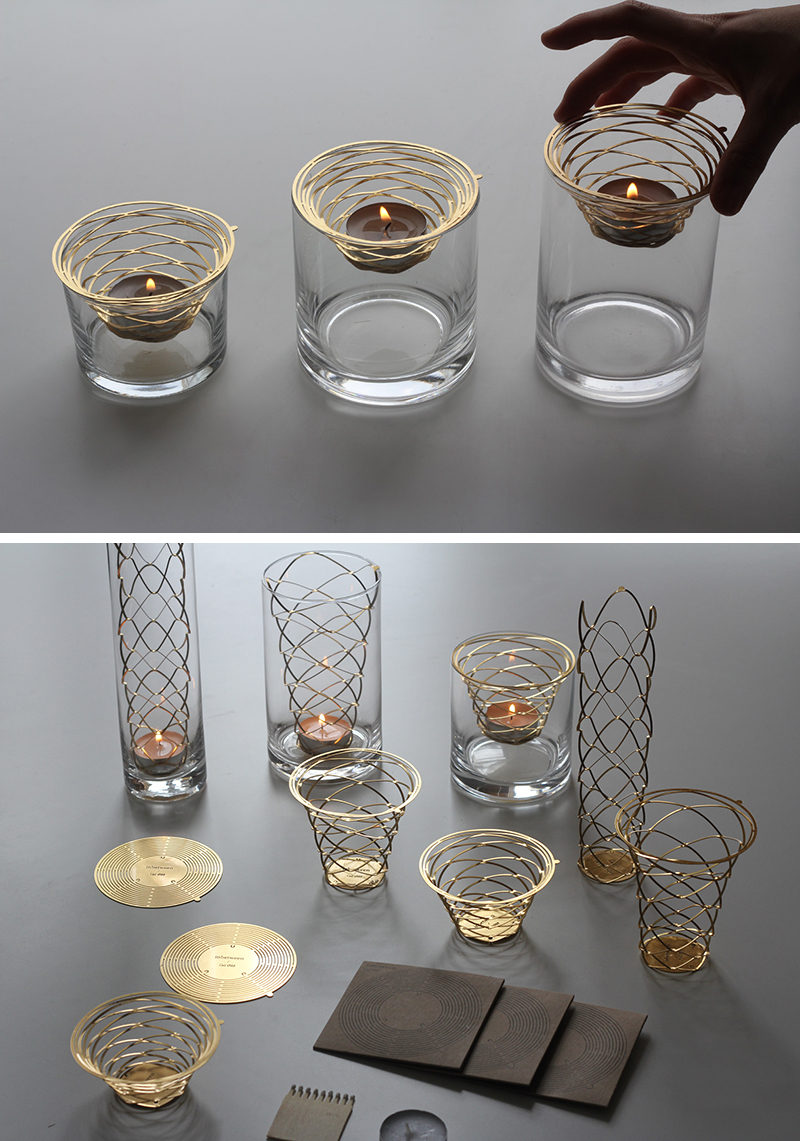 ---
Watch the video below to see how the shapes are easily formed.