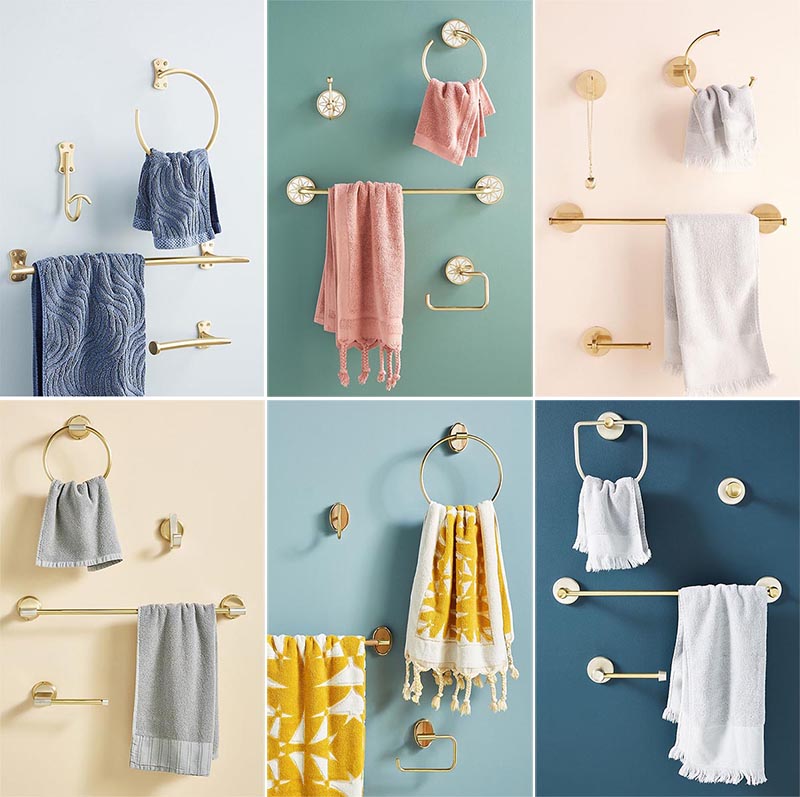 Metallic bathroom hardware, like these collections from Anthropologie, are one way that you can add a luxurious design element to your bathroom interior. Let's take a look at at some of their designs.
1. The Streamline Collection
The Streamline Collection has a soft curve to its design. The brass finish suits a variety of bathroom styles and would complement any wall color.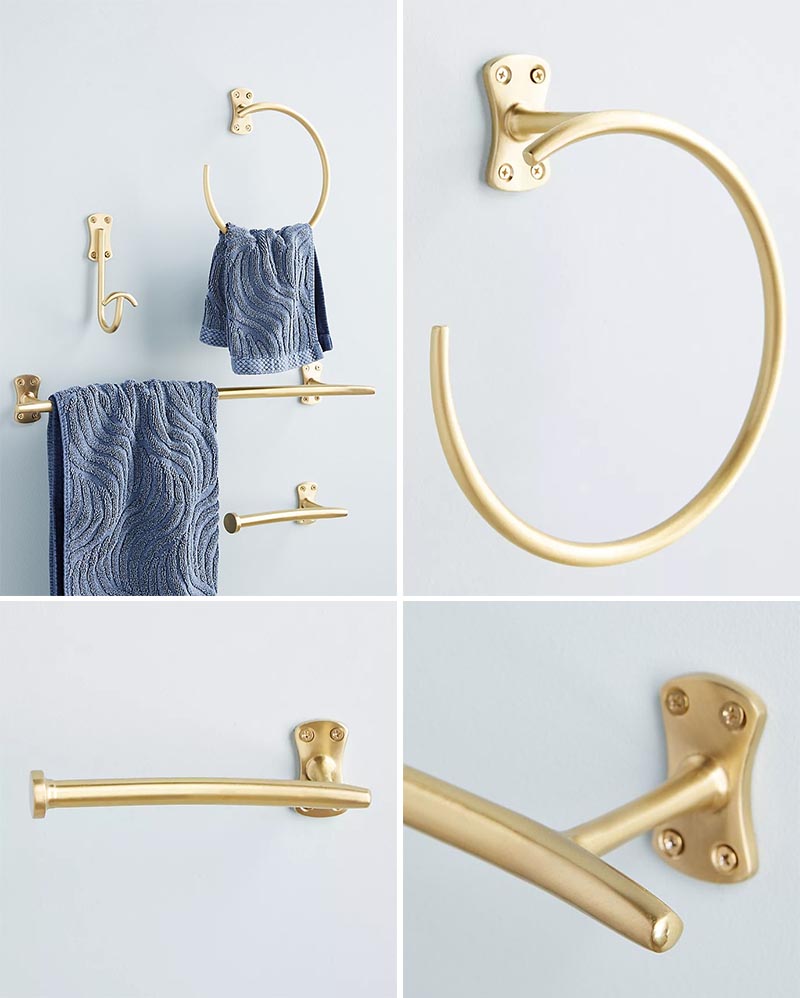 2. The Elspeth Collection
The Elspeth Bathroom Collection includes a variety of hardware, like a towel bar, wall hooks, a toilet paper holder, and a towel ring. Made from bronze, each piece of the hardware collection includes a teak accent.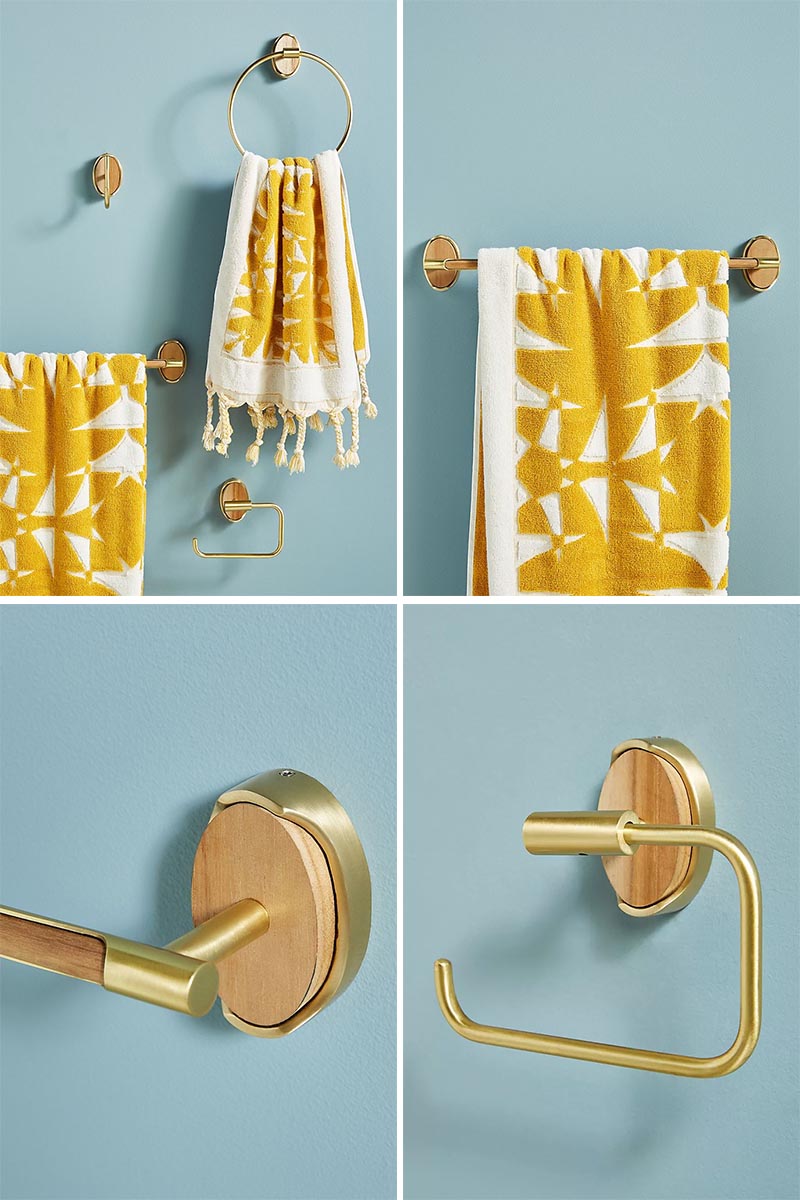 3. The Bridgette Collection
The delicate appearance of the Bridgette Collection is due to the brass finish. The collection includes a towel hook, towel bar, toilet paper holder, and a towel ring.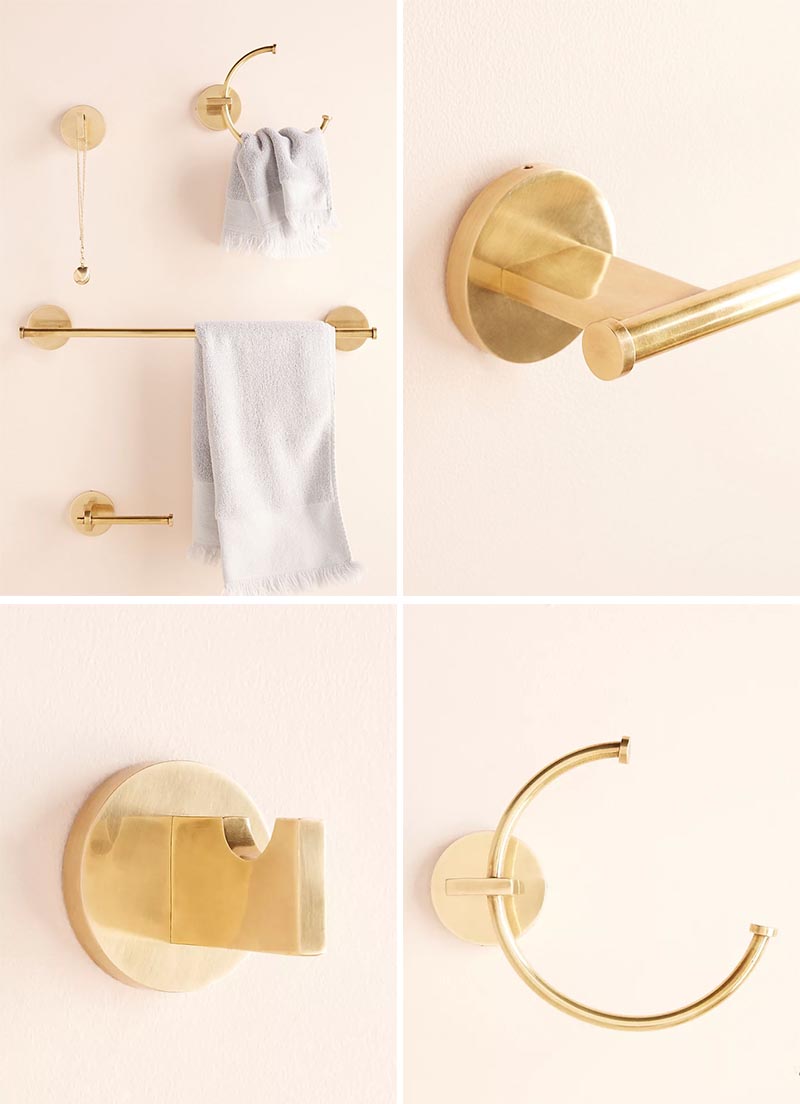 There's also a matching glass shelf for showcasing a few candles or holding soap.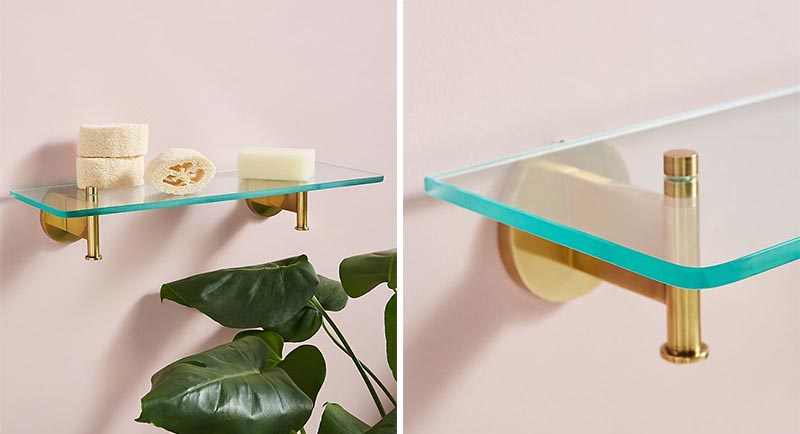 4. The Jardin Collection
A simple decorative motif allows the Jardin Collection to add an artistic element to any bathroom. Understated in its design, the delicate detail is accentuated by the mirrored background, that also contrasts the brass finish.
5. The Alden Collection
If two-tone metallic finishes sounds interesting, the Alden Collection is just that. The collection, which includes a towel ring, wall hook, towel bar, and toilet paper holder, has a gold base, however there's also a silver accent.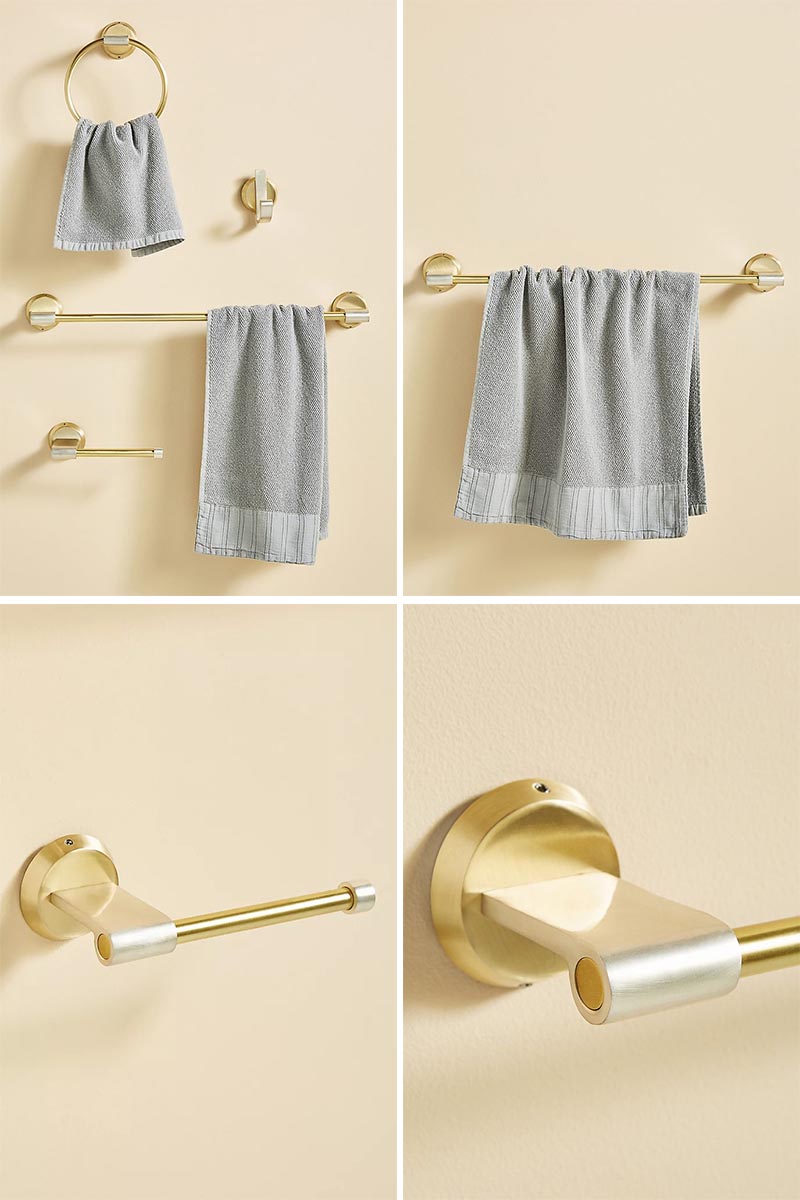 6. The Darwin Collection
The Darwin Collection has two-tone appearance that allows for the combining of the brass and silver finishes.