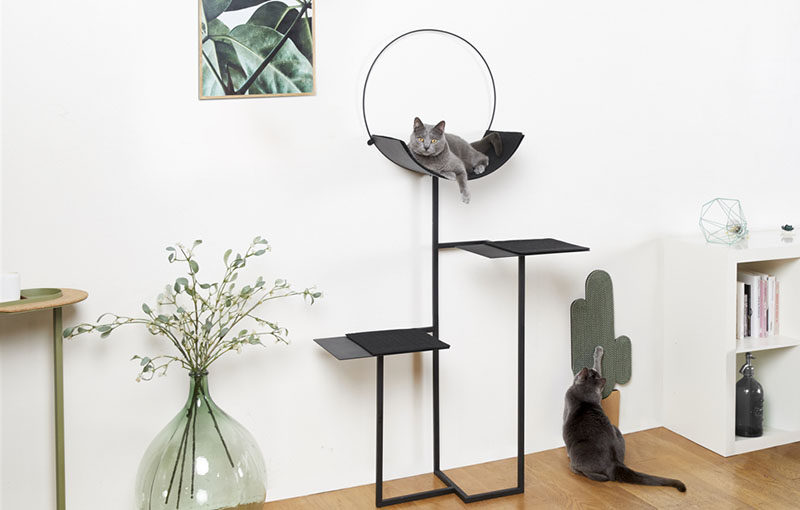 Modern pet furniture design company Meyou have launched 'The Hoop' and 'Vegas' as part of their 2018 collection.
The Hoop is a minimalist metal cat tree that can be used indoors and outdoors, and has various platforms for cats to sit or play on. The three levels have thin cushions made of cord, held in place with a Velcro system to prevent slipping, and under each platform is a small ring where toys can hang from.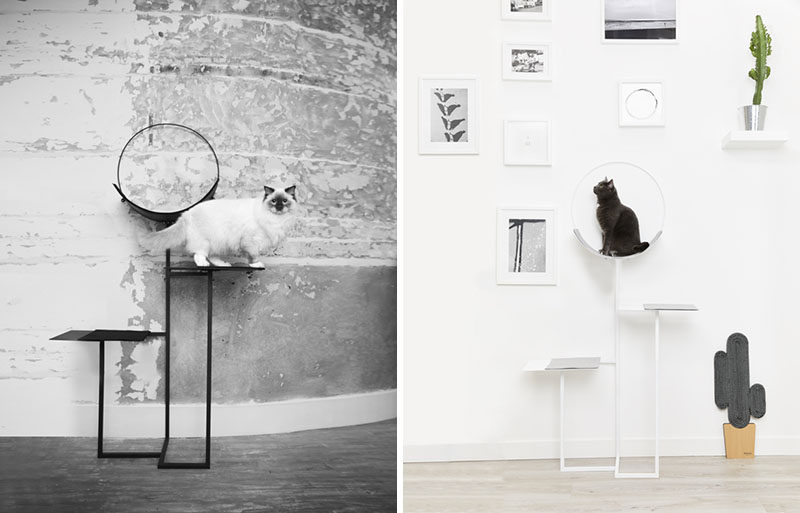 ---
The Vegas is a simple cat scratching post that's inspired by a cactus. The scratching surface is made of strong woven cord, attached to a wooden base, and there's a sturdy Velcro system, that allows the scratching surface to be easily removed and replaced it starts to show signs of wear and tear.
---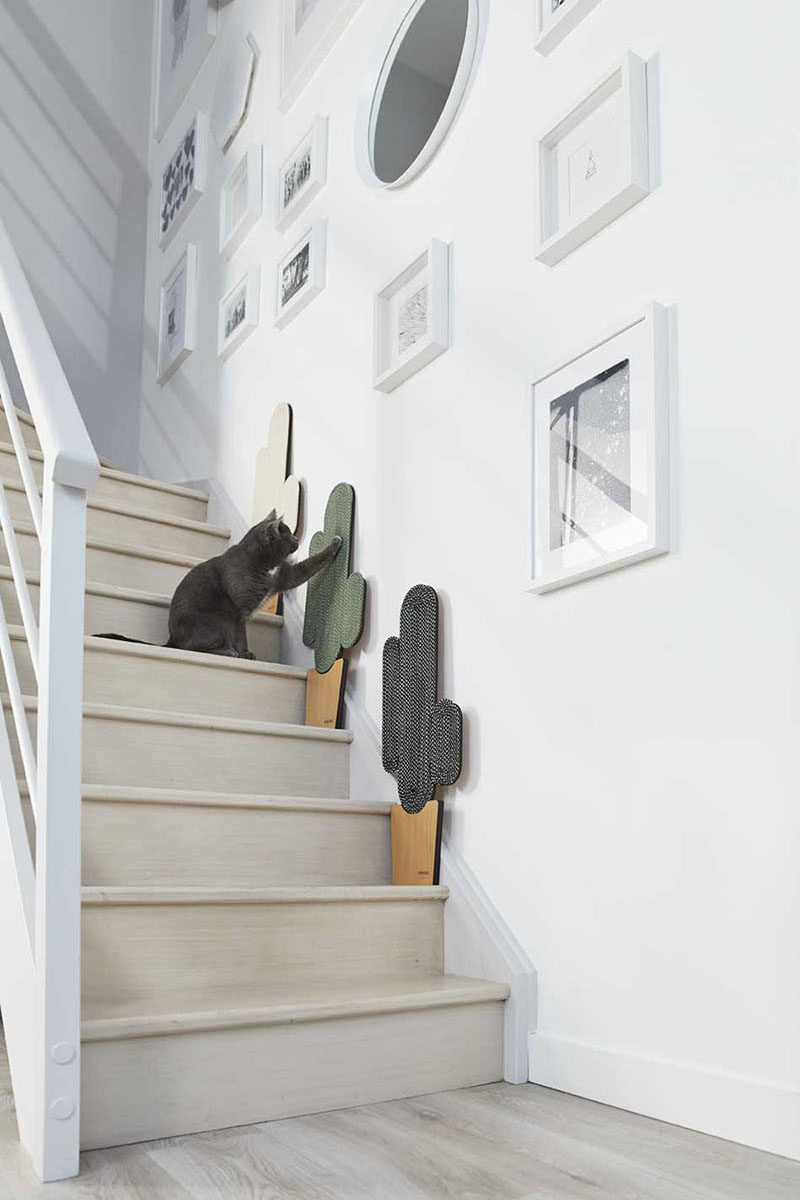 ---