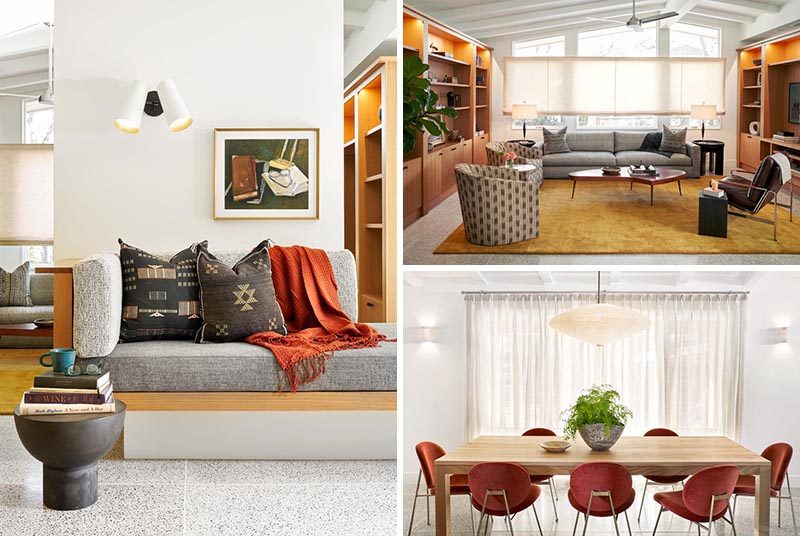 Mark Ashby Design and Rick +Cindy Black Architects, have collaborated to complete the renovation of a mid-century ranch house in Austin, Texas.
Built in 1955, characterized by its low-slung roof, brick exterior and pitched ceilings, the house had not been renovated or maintained in its sixty years. The new renovation included built-in wood details, like the paneling below, and terrazzo floors throughout.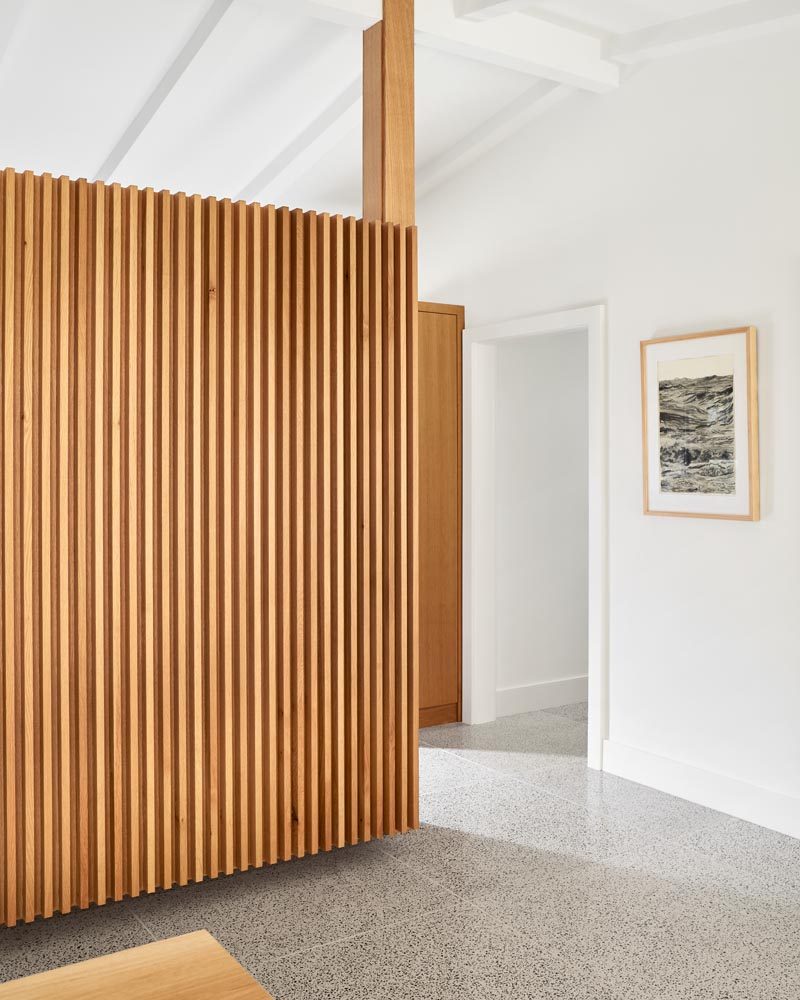 ---
The main social areas of the house include a dining area with a wood table positioned below a single pendant lamp hanging from the white ceiling.
---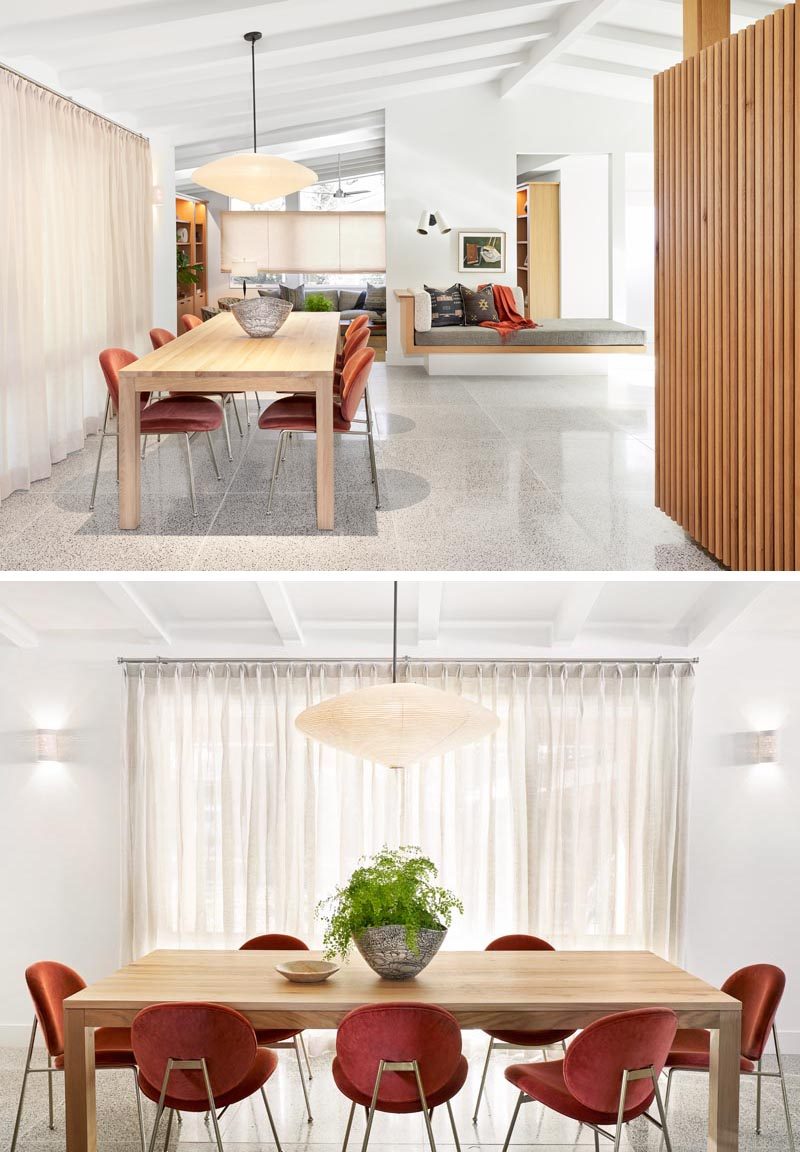 ---
Just off the dining area is a small built-in reading nook, while sliding glass doors connect to the outdoors.
---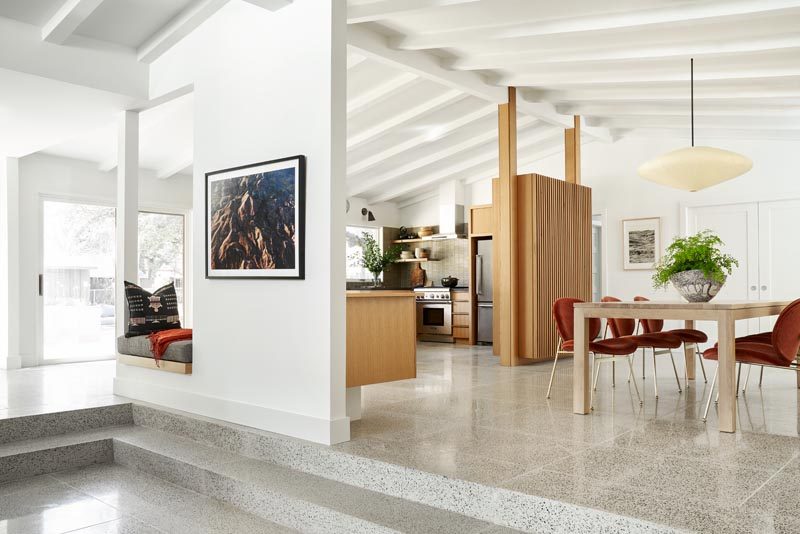 ---
In the brand new kitchen, wood cabinets, black countertops, and earth-tone tiles were used, while the large window provides an abundance of natural light.
---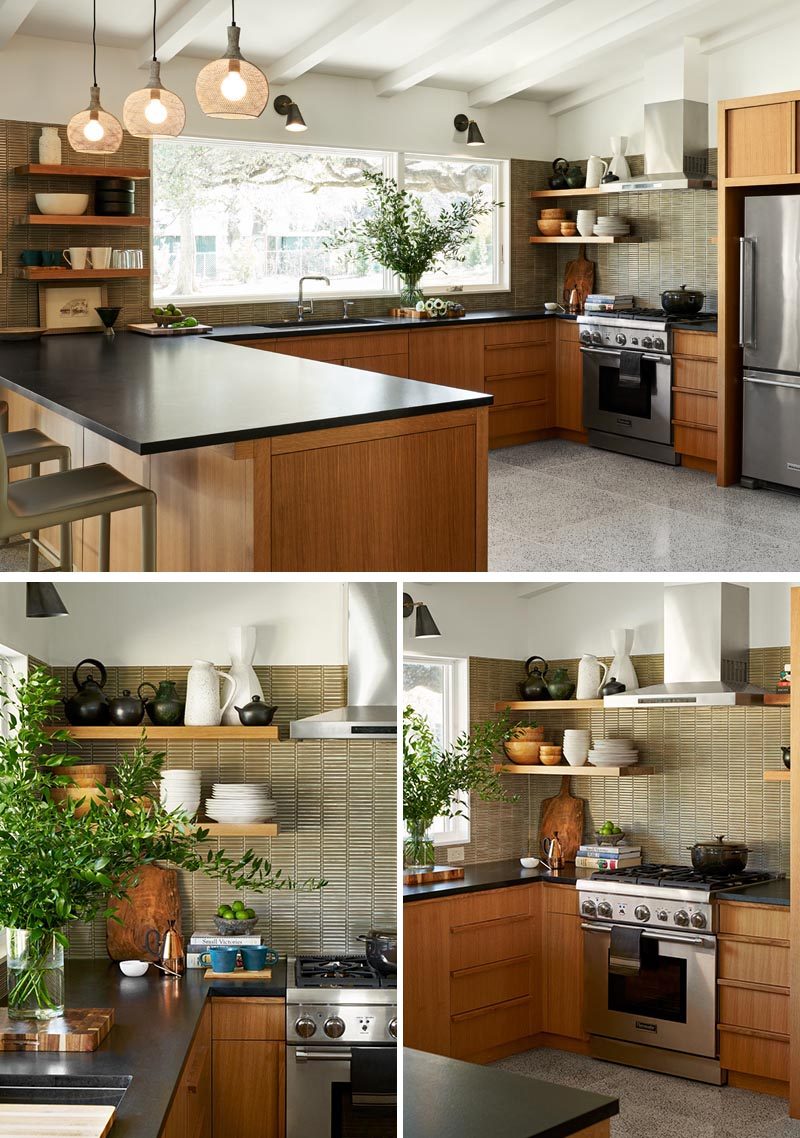 ---
Stepping down from the dining area is the den. Custom-built wood shelving on both sides of the sitting area have hidden lighting, while a screen across the windows provides some privacy from neighbors without blocking the light.
---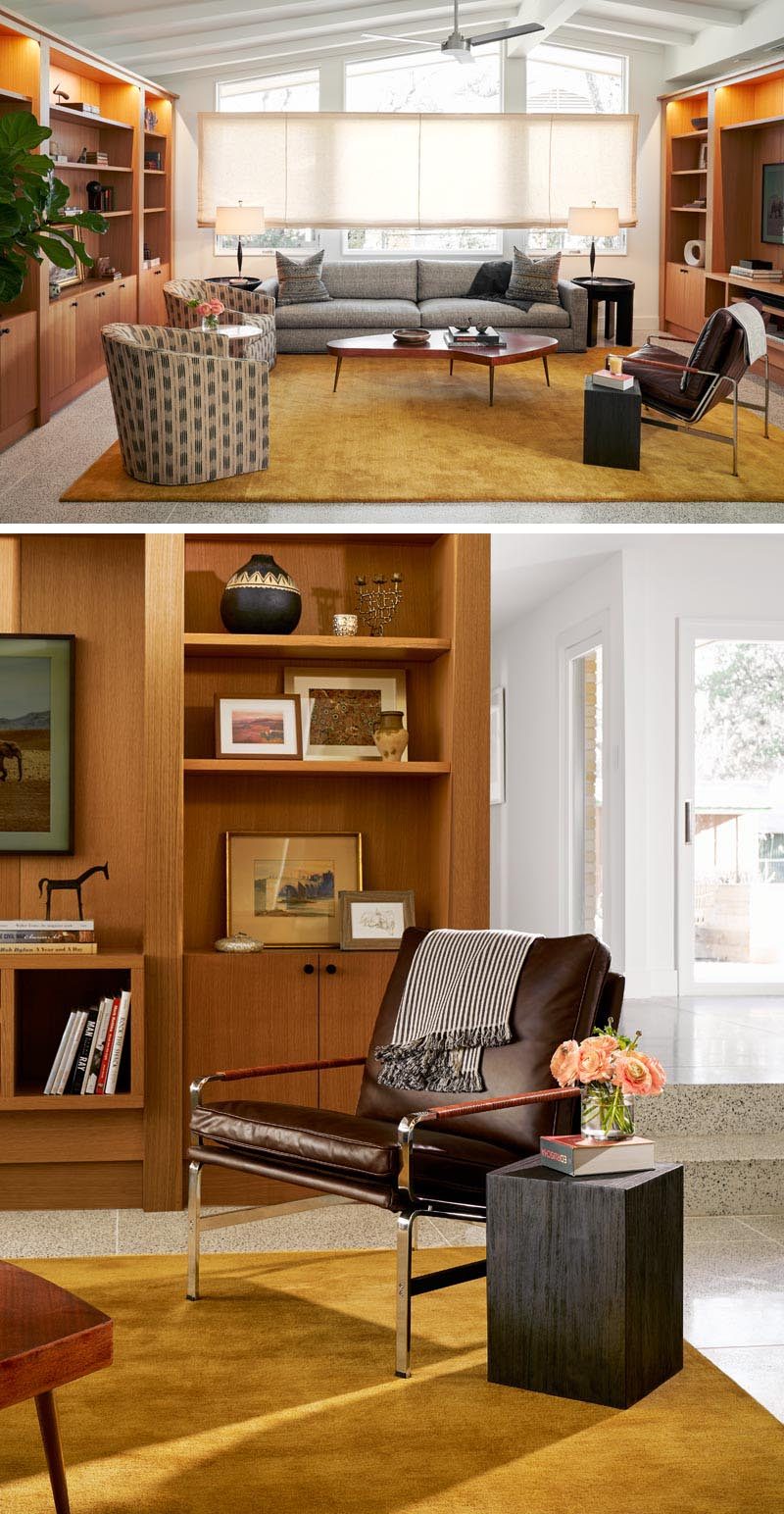 ---
One small addition to the house that the owner requested was a room inspired by an orangery. This sunroom, located off the bedroom, has been outfitted with a freestanding tub that enjoys expansive views to the wide open lawn of the backyard.
---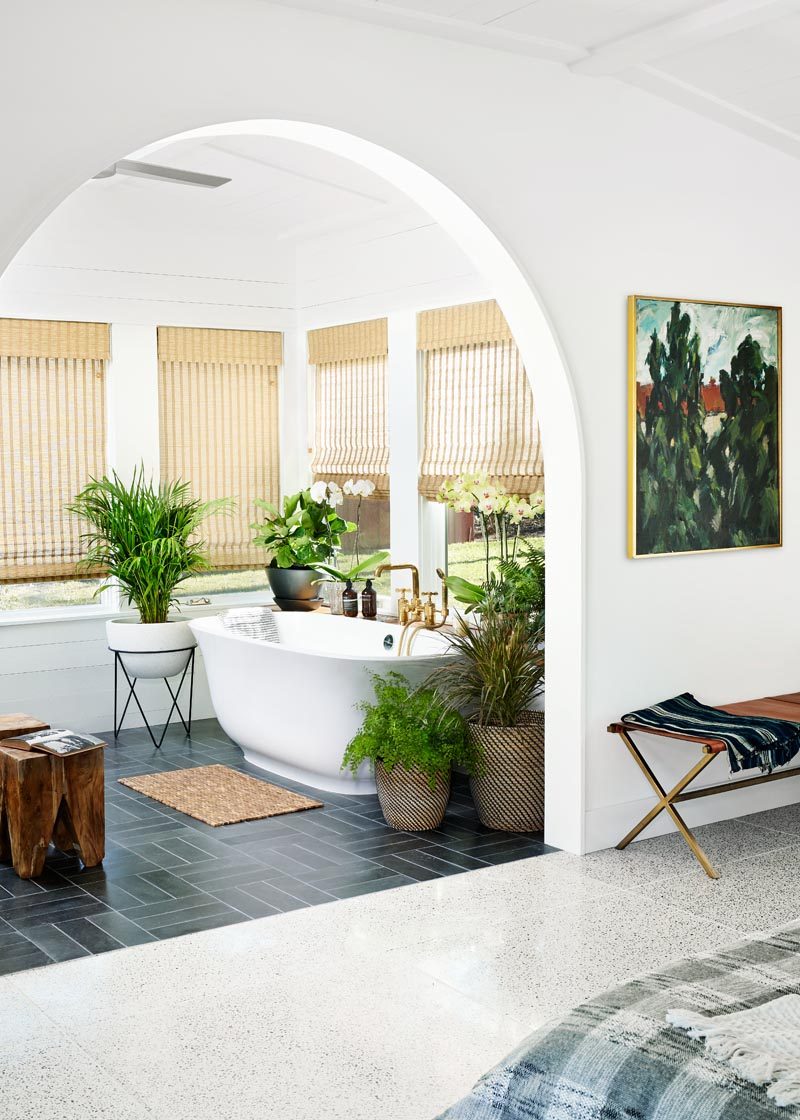 ---
In another bathroom, there's a matte deep green vanity with dual sinks, while two vertical white-framed mirrors hang on a light-colored tiled wall that also matches the tiles in the shower.
---