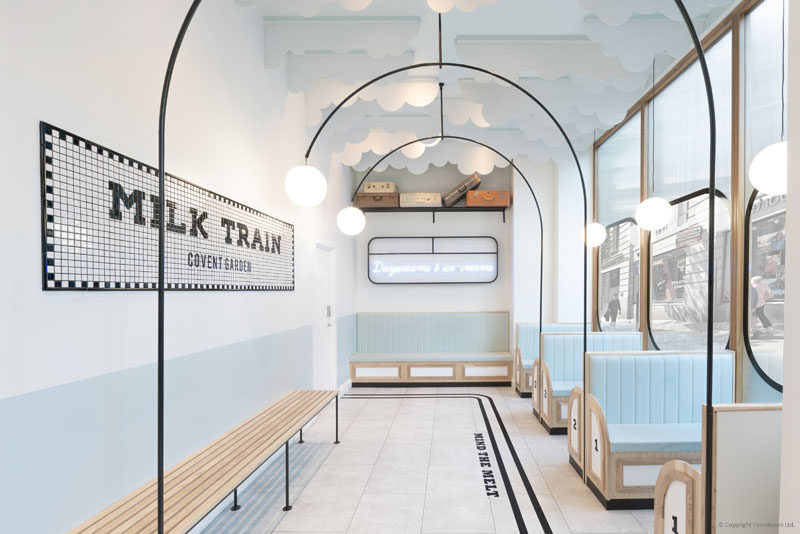 Global design agency FormRoom, has recently completed 'Milk Train', a fun and inviting ice cream cafe located in Covent Garden, London.
Inspired by trains and train stations, the exterior of the store uses beaded opaque glass to mimic the steaming of a train window, while the black metal detailing lends another subtle nod to the brand's immersive train experience.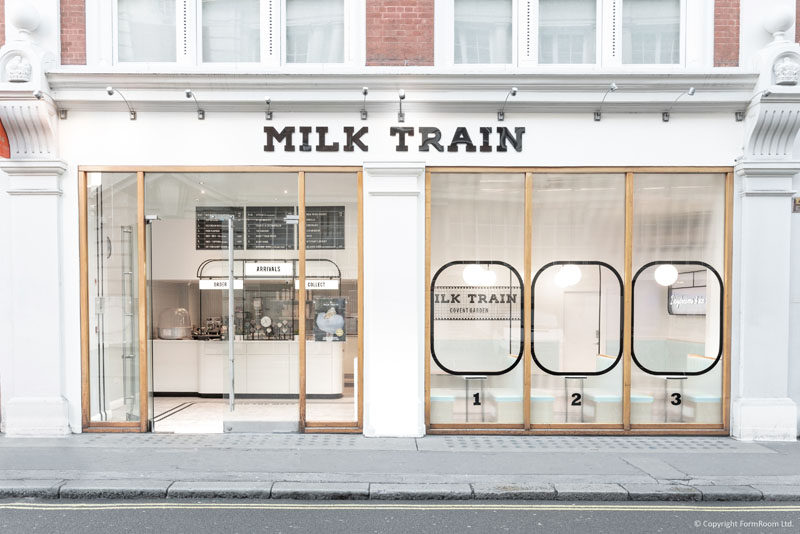 ---
Throughout the interiors, a predominately monochromatic palette has been used to echo the Art Deco movement popularized amongst traditional train stations and platform iconography. The brand's signage and ordering system mimic timeless shutter board platform design.
---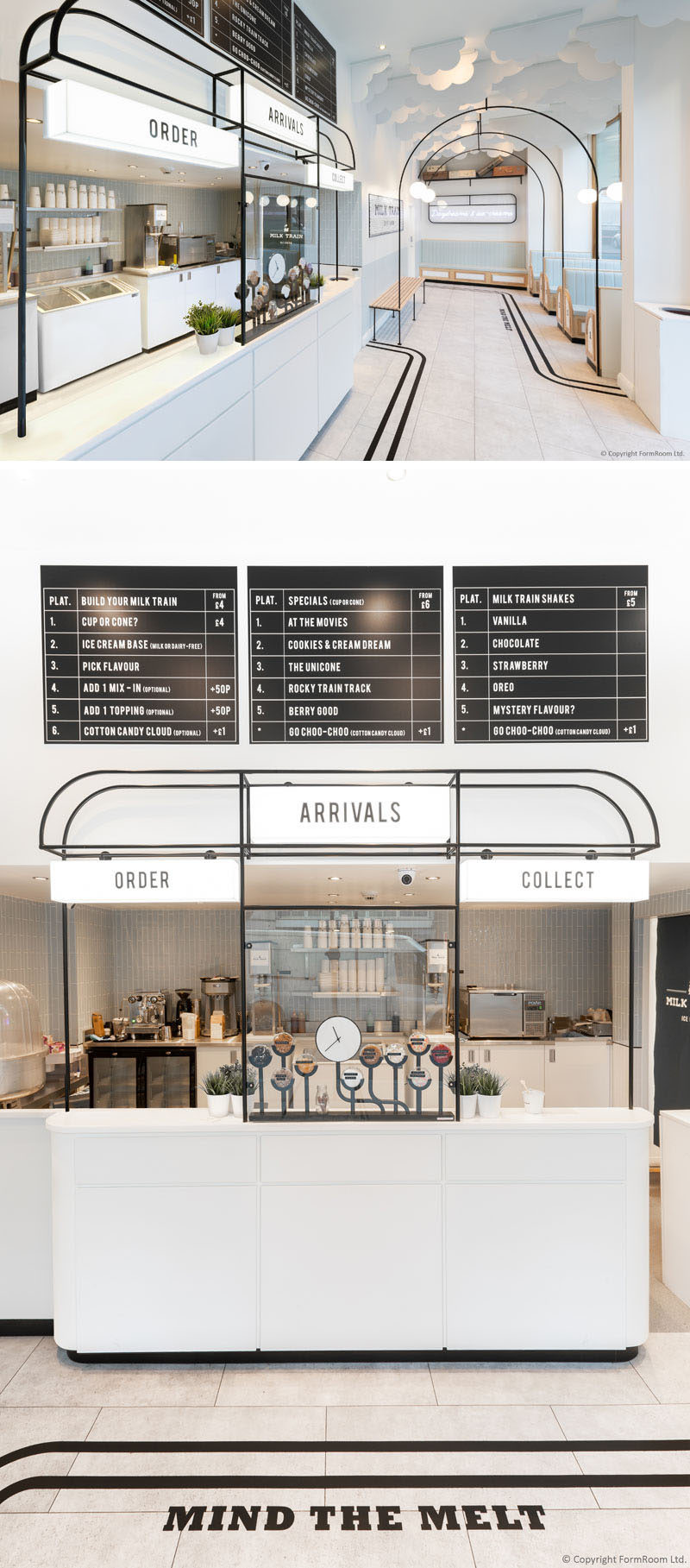 ---
Archways with globe lighting fixtures invoke timeless British train design, while a dramatic ceiling feature provides a conceptual take on the train's 'steam' and is designed to be easily adaptable for future artistic installations.
---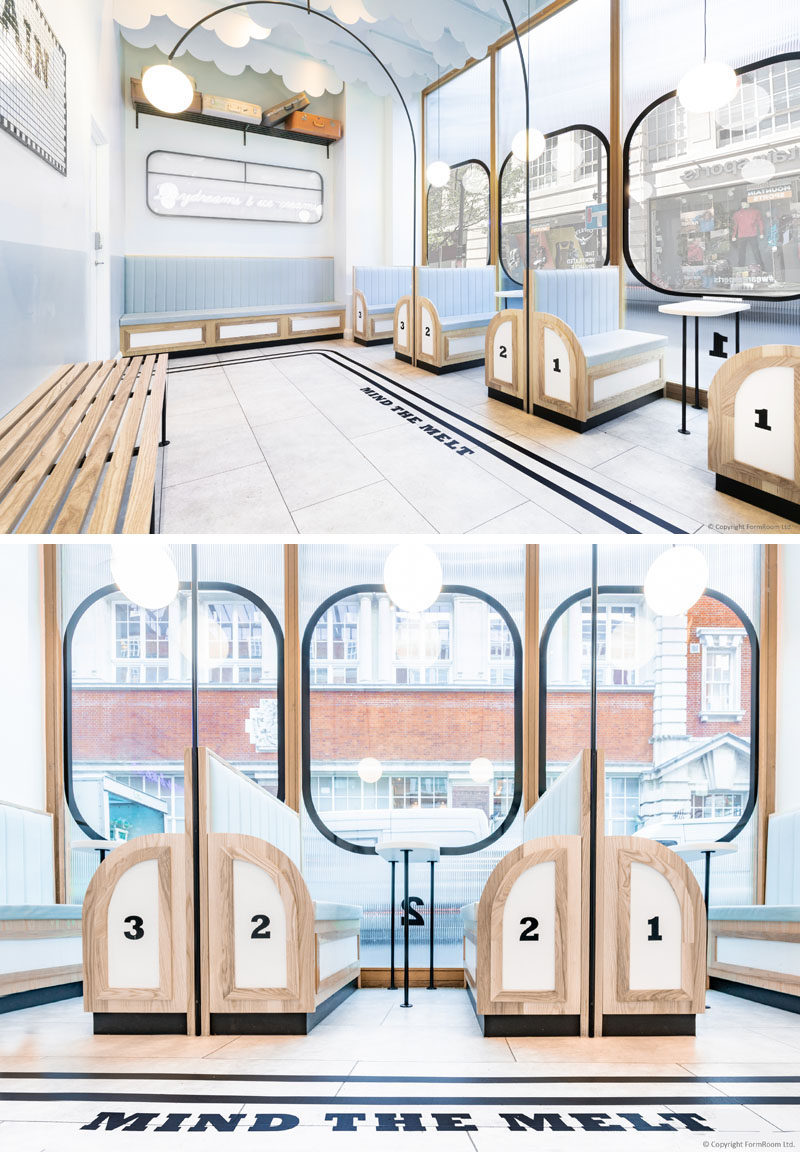 ---
Visual cues like mosaic tiling, wayfinding, and the "Mind the Melt" embedded into the floor, were inspired by the design of British train stations.
---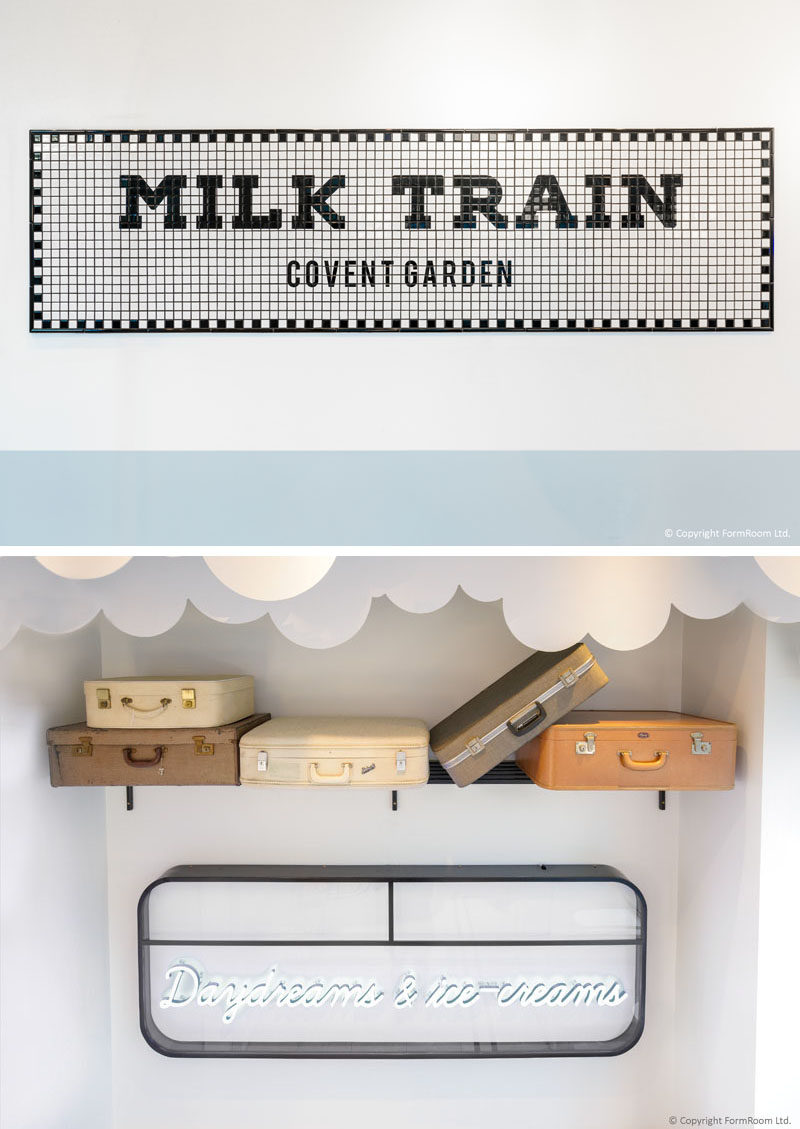 ---