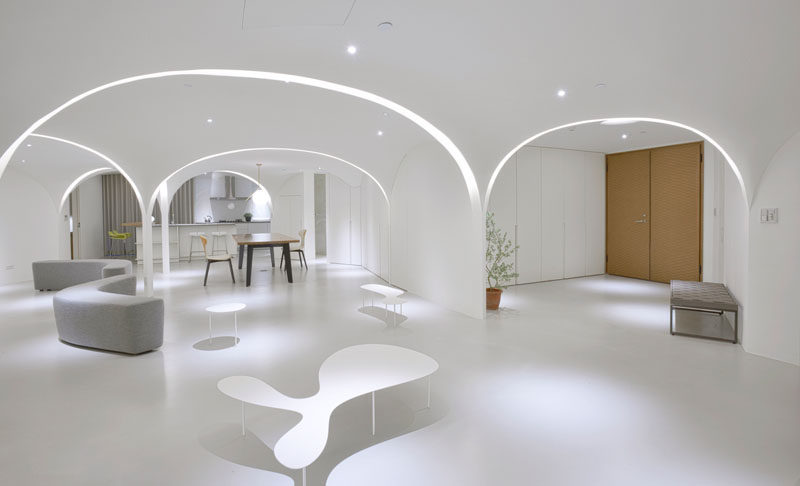 Photography by Te-Fan Wang
Very Studio | Che Wang Architects have designed the interior of a modern white apartment in Taichung City, Taiwan, that features light-filled arches.
Before being re-designed by the architects, the original plan of the apartment had the light and ventilation of public spaces blocked by rooms. To combat this, the architects opened up the walls and created arches to add interest, create airflow and make the rooms feel taller.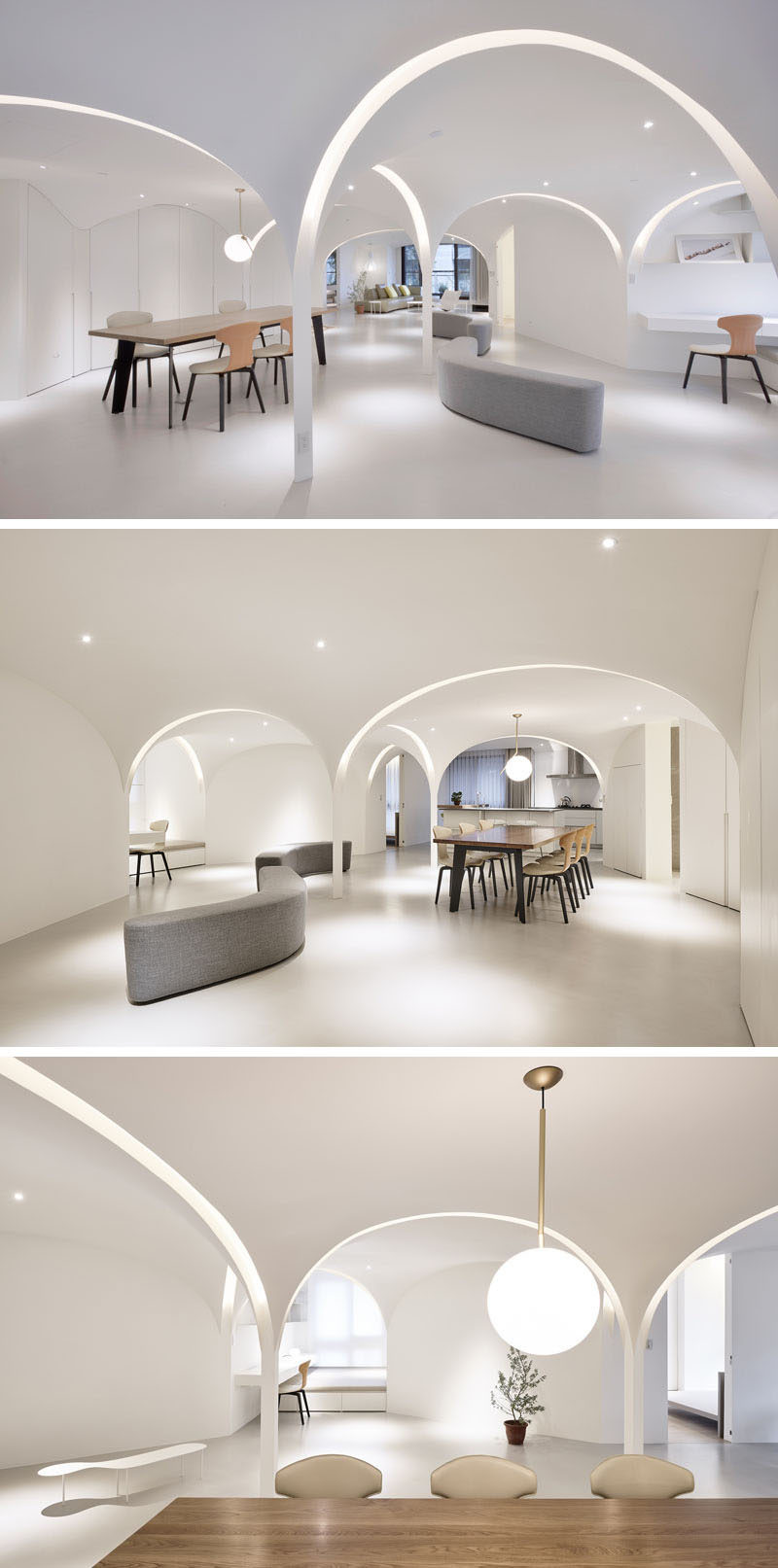 Top photo by Te-Fan Wang, middle and bottom photos by Studio Millspace
---
To highlight the design of the arches and to add light to the apartment, curved lighting was added to the voids within the arches helping to create layers and depth in the open floor plan.
---
Top and bottom photos by Studio Millspace, middle photo by Te-Fan Wang | Design firm: Very Studio| Che Wang Architects – Design team: Che Wang+ Colette Kuo, You-Nian Lin, Jo-Ting Wung, Chi-Wei Chen, JY Ho, YJ Shen, JH Liao, SH Jhang, CL Shao, ZP Wu | Simulation consultant: Sustainable Building Engineering for Design Lab/ Chieh-Ting Yang, Po-Yao Wang, Chuan-Hsuan Lin, Yaw-Shyan Tsay | Contractor: Ching-Hsiung Yang
---