This collection of minimalist art prints use bold black lines to break up the all white background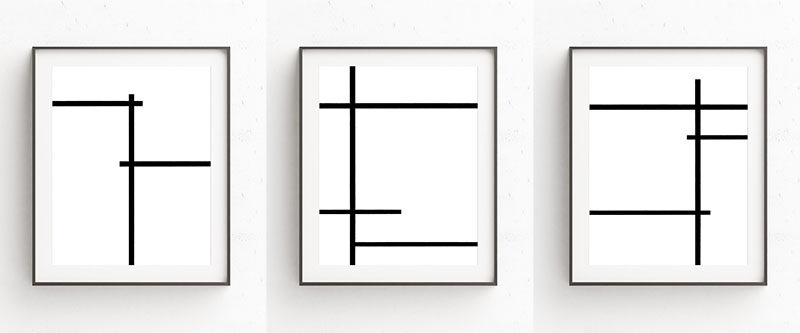 Based in Sydney, Australia, Kim Schwieters of Oju Design, creates minimalist and modern art prints in a huge range of colors, styles, and themes.
This collection of three minimalist line art prints is simple and allows the viewer to interpret them however they want to. Some people, for example, might see train tracks, while others see ladders or telephone poles. The abstract nature of these prints allows them to take on different roles and complete various rooms with differing decor styles.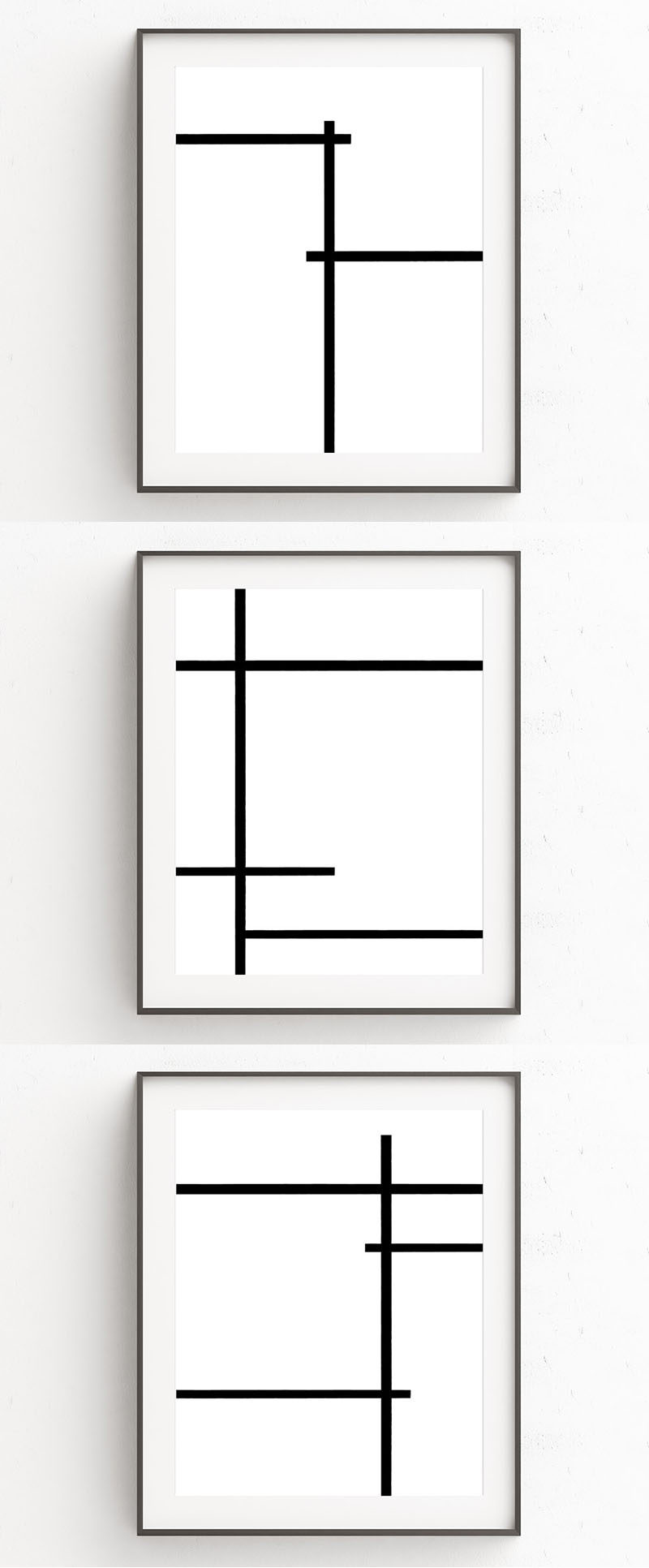 ---
Get the contemporist daily email newsletter – sign up here