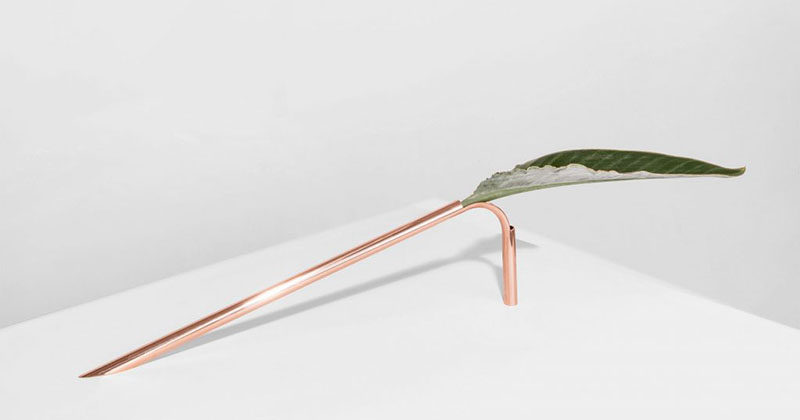 Sao Paulo based designer Guilherme Wentz has created the Solo Vase, a minimalist copper vase that brings nature into the home in a delicate and unconventional way.
Created as part of his Wentz Collection, the two vases, one horizontal and one vertical, have been designed to simply rest on a table or between the floor and the wall, and where the curve is in the pipe, a simple cut-out allows the flower or leaf to be inserted into the design.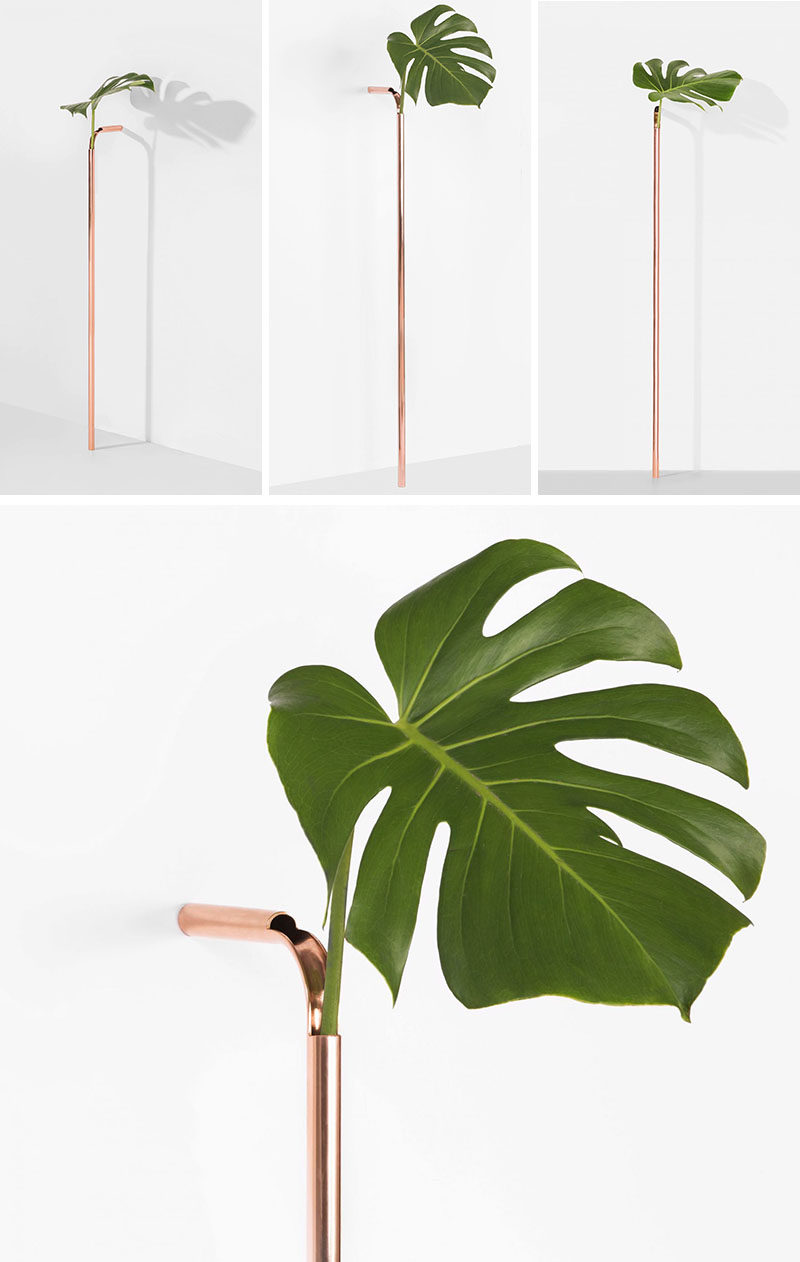 ---
When it comes time for watering, the flower or leaf is removed and the vase can be topped up. A coat of clear varnish has been applied to the vases to stop the vases from oxidizing and changing color over time.
---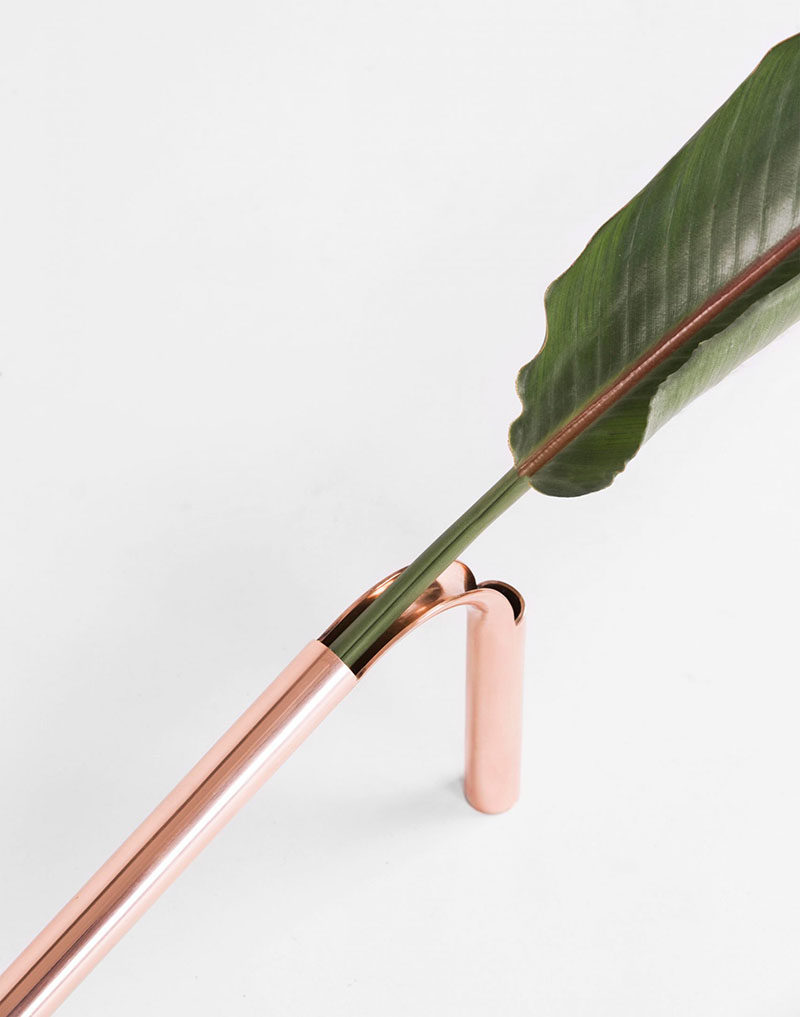 ---