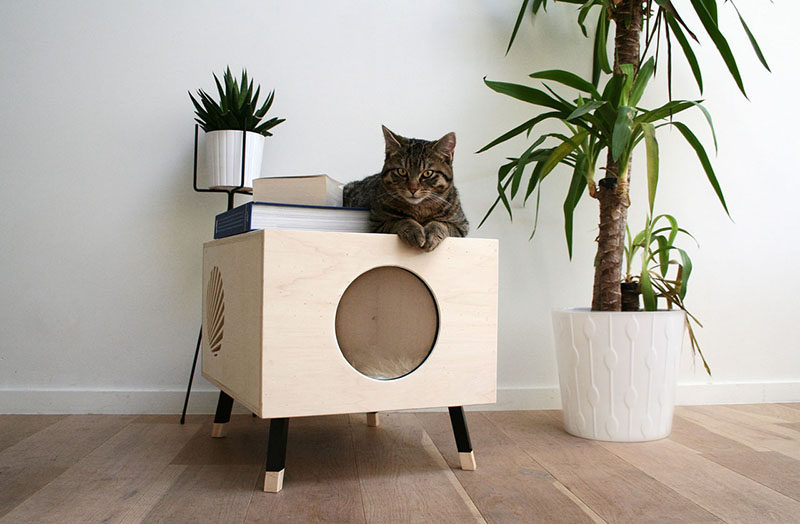 When Wout, an owner of two kittens, Boris and Pippa, wanted to find a cat bed that would be a fun space for them to enjoy their city home, he came up empty handed, he couldn't find anything he and the kittens liked.
Wout reached out to Nikita, a friend and designer, and together they co-founded Krab, a company that has designed its first piece named Nest. After spending many months they created a variety of designs, Nest was the only design that the kittens liked and that would suit any interior, therefore making both the owner and their cats happy.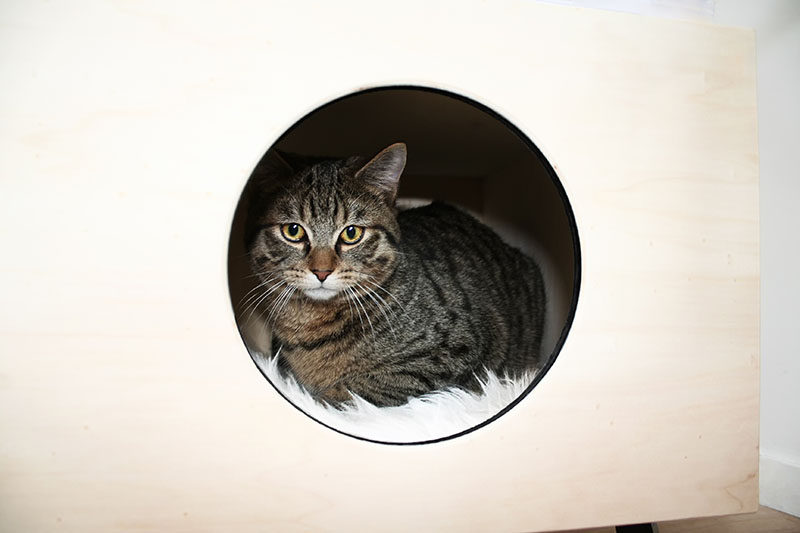 ---
Nest is made from high-end plywood, that has a main entry cut out and decorative element so that a cat can see out, as well as it provides ventilation. As the design of the table is minimal, it can also double as a side table in any modern interior.
---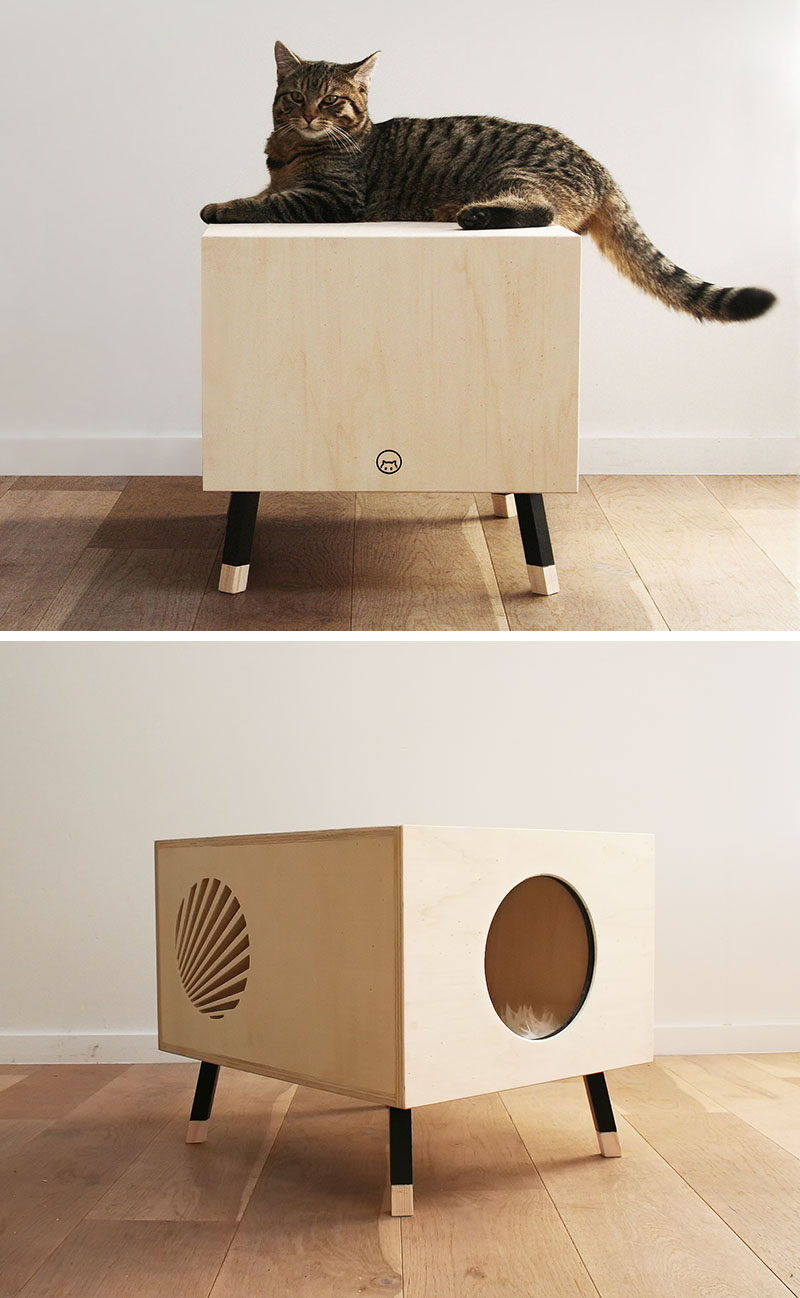 ---