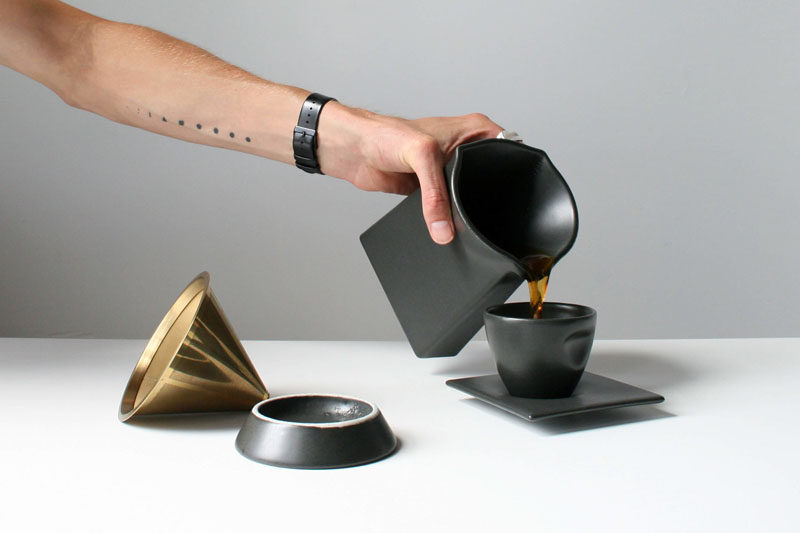 Daniel Kamp, a New Zealand-based designer, together with technologists and artisans in New York, have created The Press Pour Over Brewer – a coffee maker that combines a simple minimalist matte black or white jug with a luxurious gold coffee dripper that brews a smooth cup of coffee every time.
The jug and lid of the Press Pour Over Brewer are made from heavy porcelain that's cast in a 3D printed mold. Each piece is then hand glazed in either grey or white to create a smooth finish that matches the smoothness of the coffee inside it.
---
The jug has been designed to look like the top of it is sinking under the weight of Osaka Coffee's gold titanium coffee dripper when the coffee is being brewed or from the weight of the lid that helps brewed coffee stay warm.
The reusable titanium coffee dripper adds a look of sophistication and luxury to the jug while it's double mesh filters help enhance the flavour and smoothness of the coffee.
---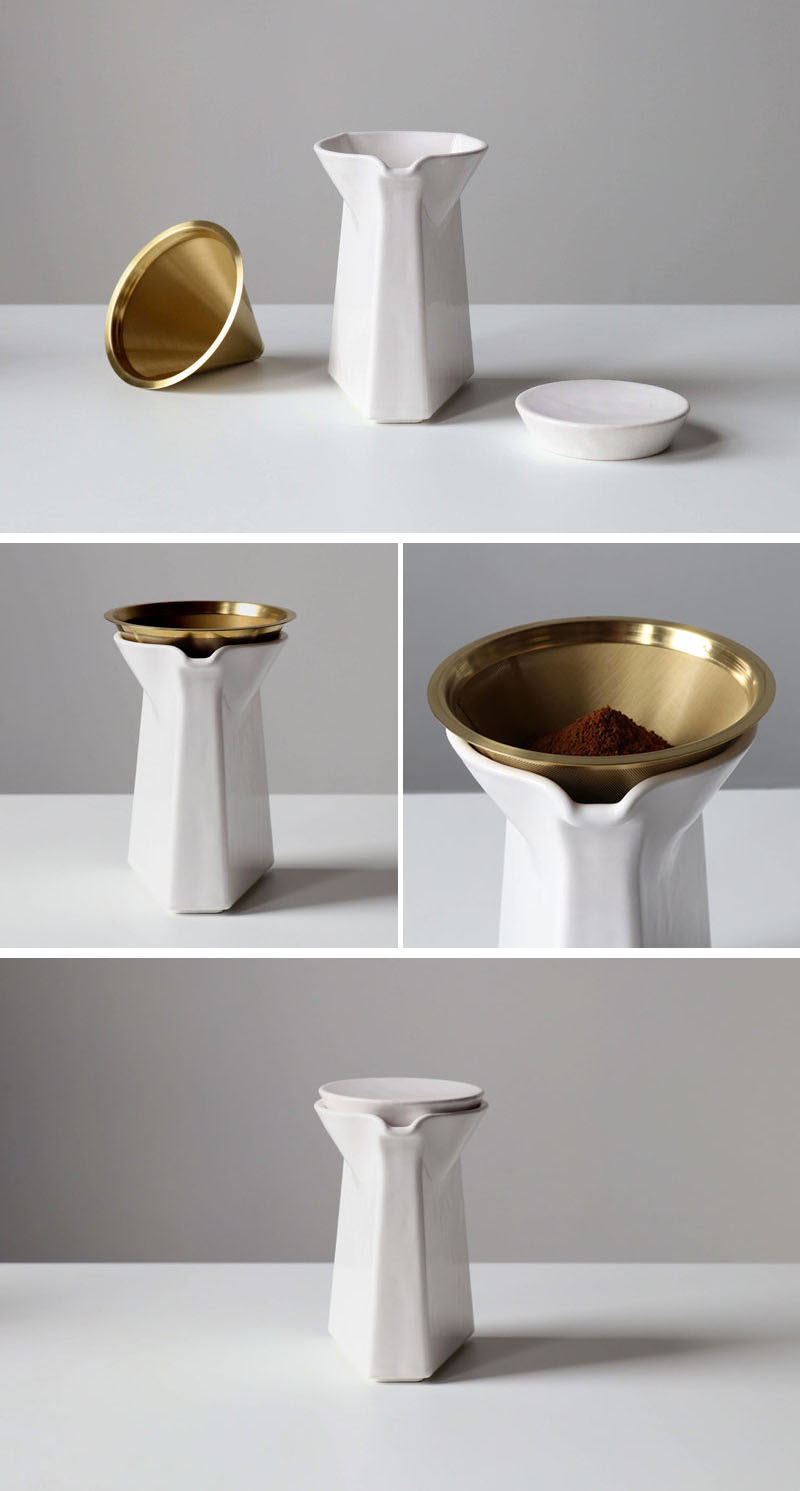 ---
Watch the video below to see it in action.